Does your skin feel like an oil slick by the end of the day, even after applying a so-called "light" moisturizer? Then it might be time to switch to a gel moisturizer. Unlike traditional creams, gel moisturizers have fast-absorbing properties and a non-greasy finish. They're particularly effective for oily skin or those who live in hot, humid climates where heavier creams tend to slide off. If you prefer a lighter touch in your skincare routine, read on as we've rounded up the best gel moisturizers that deliver hydration without leaving your skin feeling weighed down.
The best gel moisturizers
---
Best overall
Origins GinZing™ Energizing Gel Cream
GinZing™ Energizing Gel Cream has everything your skin needs and nothing that it doesn't. This gel moisturizer is more than just a feel-good formula—it's a blend of skincare powerhouses designed to amplify your skin's natural radiance, increase moisture, and diminish pores. And with the new formula, it delivers an all-day glow.
At its core, the cream boasts energizing ginseng root extract and antioxidant-rich caffeine and vitamin C, all working to promote a more even and toned complexion. A splash of sodium hyaluronate provides much-needed hydration, while niacinamide and ceramide reinforce the skin's moisture barrier.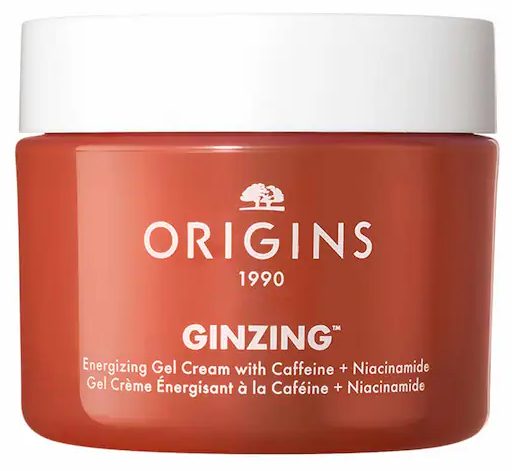 ---
Best for dry skin
Avène Hydrance Aqua-Gel
This weightless gel cream can be used as a face moisturizer, overnight mask, or along the eye contour, and it's packed with a blend of ingredients tailored for dry skin. Most people, as seen on Amazon, rave about its lightweight, non-sticky texture and its ability to provide hydration without irritating.
A standout active is its patented Cohederm, which restores the skin's natural barrier and minimizes moisture loss. The hydration-boosting microspheres encapsulate Avène Thermal Spring Water to slowly release hydration over time. This sustained release ensures prolonged moisture retention, contrasting with products that deliver hydration all at once, which can quickly evaporate or fail to penetrate the skin. Additionally, the inclusion of antioxidants offers protection against free radicals and pollution.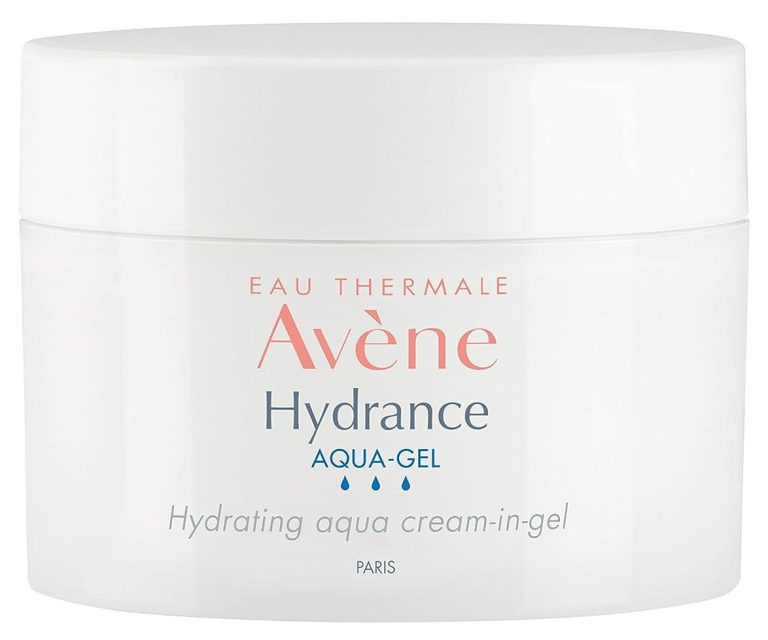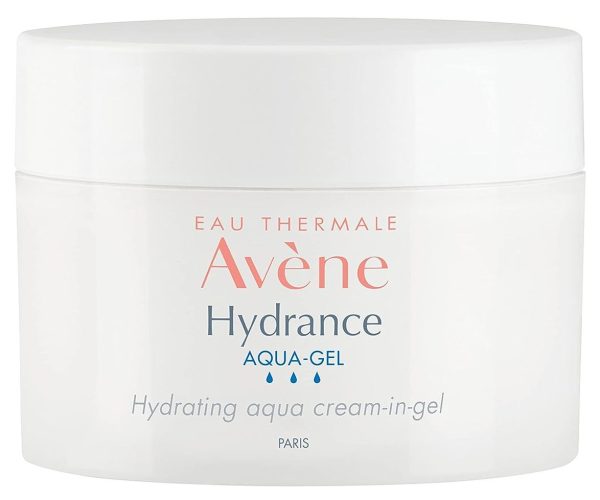 ---
Best for oily skin
Clinique Dramatically Different Moisturizing Gel
For those battling the shine of oily skin, Clinique Dramatically Different Moisturizing Gel can make a world of difference. Its water-based and oil-free formula, enriched with skin-loving ingredients like cucumber extract and sodium hyaluronate, hydrates without the heaviness. The lightweight texture absorbs well and doesn't clog pores. No greasy aftermath, just pure hydration. This gel is a refreshing break from traditional moisturizers if you're all about that matte glow and hate congested skin.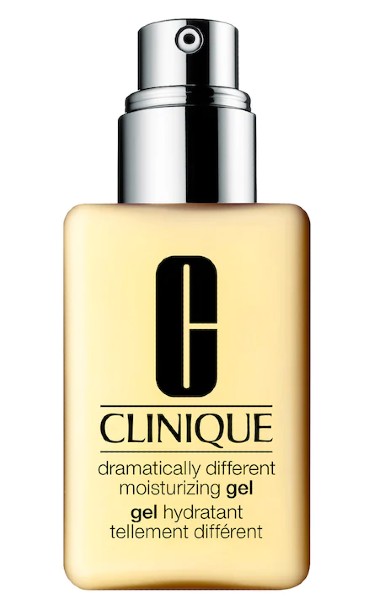 ---
Best for sensitive skin
Aveeno Calm + Restore Oat Gel Facial Moisturizer
This gel moisturizer is a thoughtful blend for those with sensitive skin. The star ingredient, oat extract, is renowned for its soothing properties that complement easily irritated complexions. Additionally, Centella asiatica extract aids in calming inflammations and redness, while glycerin offers hydration, albeit some users wished for a richer moisture feel. Its lightweight gel texture feels weightless, and the absence of a strong scent is a breath of fresh air. All in all, a promising pick for the sensitive-skinned looking for a mild, unscented, and hypoallergenic moisturizer.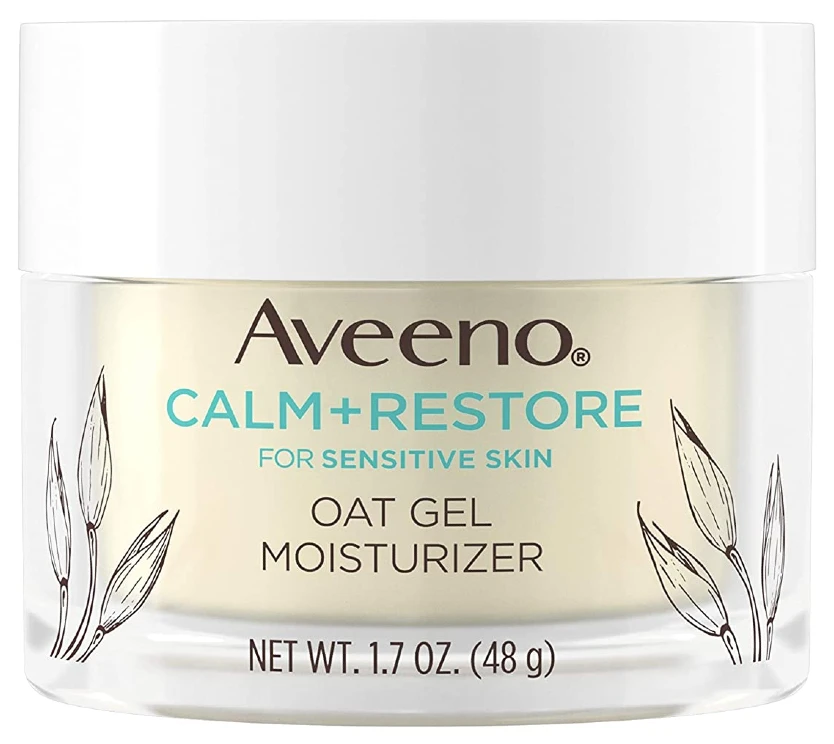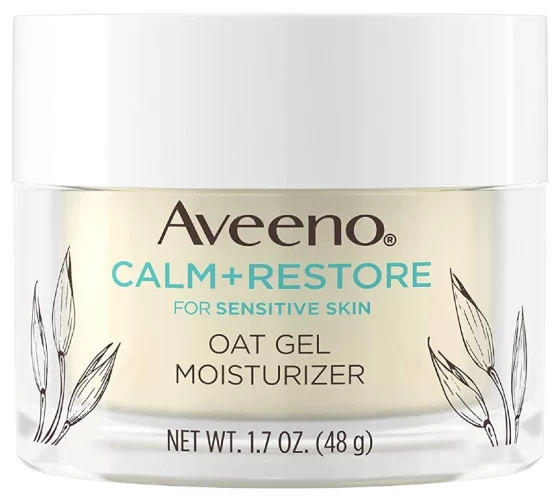 ---
Best for acne-prone skin
iUNIK Calming Gel Cream
One of the best gel moisturizers for acne-prone skin is iUNIK Centella Calming Gel Cream. It's loaded with a whopping 70% Centella asiatica and 10% tea tree water. These two ingredients are super effective at fighting acne and taming inflammation. The moisturizer's watery and fast-absorbing texture nicely hydrates dry patches while controlling oil in areas like the T-zone. Reviewers claim it works well on pimples, redness, and other blemishes. Moreover, the formula is free from irritants like fragrance and alcohol. It's focused on delivering results without unnecessary chemicals. Just one thing: Avoid applying the moisturizer in a steamy bathroom right after a shower. The humidity can affect how it sinks on your skin.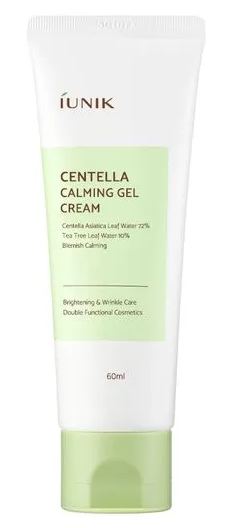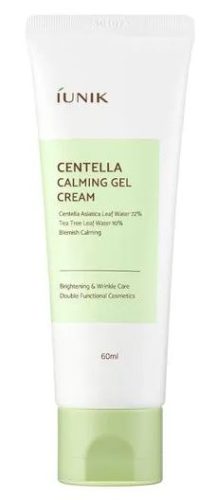 ---
Best drugstore
La Roche-Posay Toleriane Double Repair Matte Face Moisturizer
This is a solid drugstore choice for those with sensitive and oily skin. The inclusion of niacinamide strengthens the complexion and manages oil production, while ceramide and sodium hyaluronate provide hydration without making the skin feel greasy. However, if you're layering other skincare products, it's a good idea to let this moisturizer absorb fully to avoid potential peeling. Overall, it's a reliable and affordable gel moisturizer that delivers on its promises without overcomplicating things.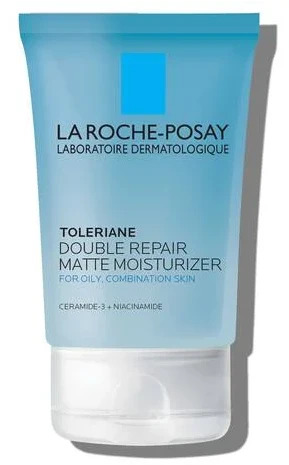 ---
Best with SPF
Isntree Hyaluronic Acid Watery Sun Gel
If you're on the hunt for a sunscreen that doubles as a gel moisturizer, this might just be your perfect match. Isntree Hyaluronic Acid Watery Sun Gel stands out in the crowd thanks to the eight distinct forms of hyaluronic acid. It makes sure your skin remains moist and plump while being protected from the sun. The SPF50 rating guarantees robust defense against UVB, while the PA++++ assures you of the highest protection against UVA radiation, which is responsible for premature aging. Suitable for all skin types, this sun gel avoids the typical pitfalls of sunscreens: no white cast and no heavy feel. Instead, you're left with a subtle, dewy glow.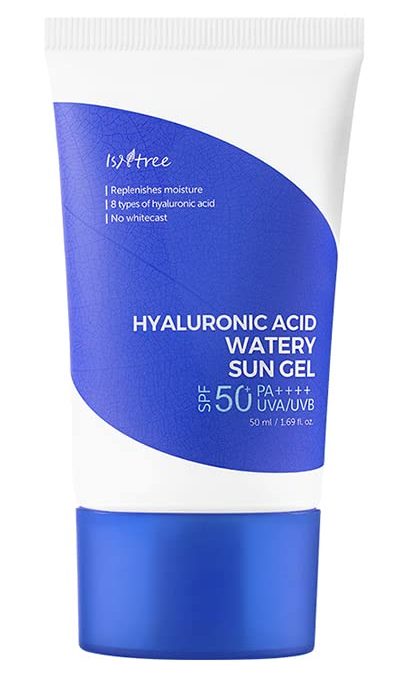 ---
Best for sunburn
Aloderma Aloe Vera Gel
For those who've felt the sting of a sunburn, this fast-acting moisturizer brings both comfort and hydration back to stressed skin. Comprising 96% pure aloe vera, the product is a testament to nature's healing prowess. It's not just about providing immediate relief; the gel works diligently to restore the skin's natural hydration, ensuring that the aftermath of sunburn doesn't leave your skin parched. The fact that it's certified by USDA and ECOCERT means you can trust its organic authenticity.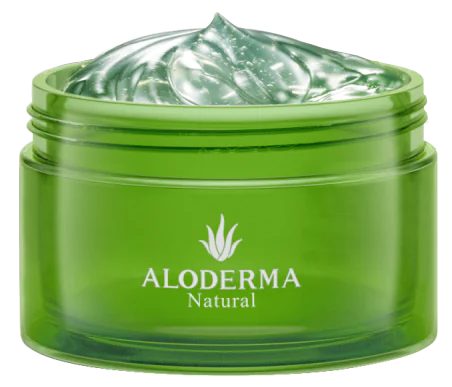 ---
Best for budget
E.l.f Superhydrate Gel Moisturizer
This budget-friendly moisturizer is packed with ingredients that are typically found in high-end products. With a refreshing gel texture, it hydrates using squalane and the distinctive snow mushroom extract. Niacinamide improves skin texture and refines pores, and the added Centella asiatica soothes irritation. Indeed, it proves that effective skincare doesn't have to be expensive.
---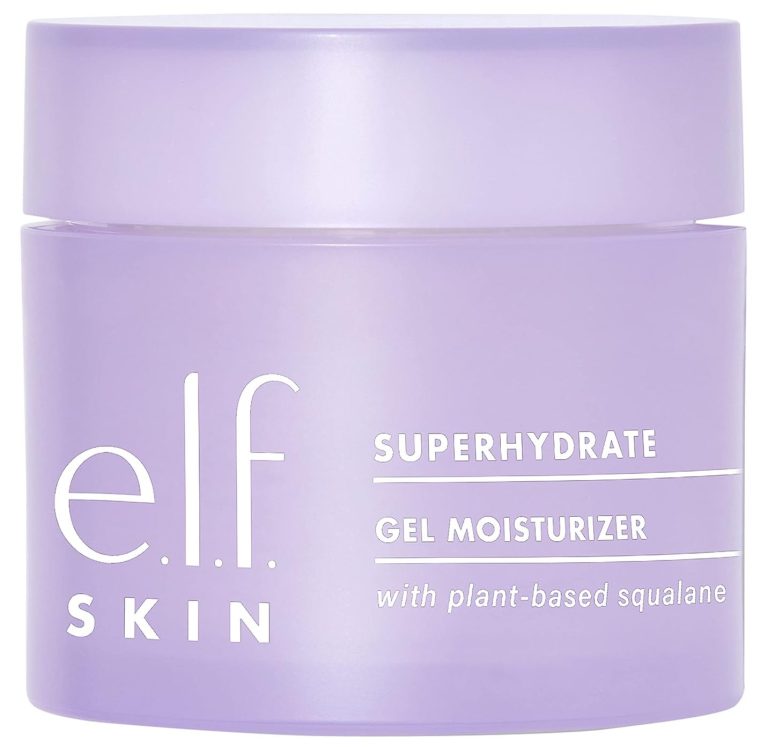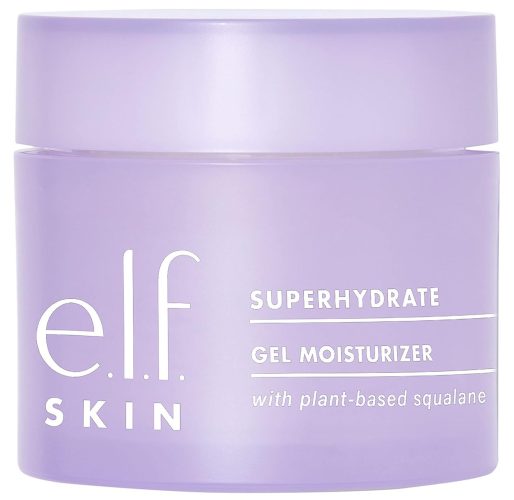 The verdict
If we had to crown the best gel moisturizers, our hearts, wallets, and faces would collectively vote for the GinZing™ Energizing Gel Cream. It's packed with solutions for your every skin need. With ginseng root extract and a cocktail of antioxidants doing their thing, you're guaranteed a glow that lasts all day. However, don't neglect the other products. Each of the mentioned moisturizers deserves a special shoutout. Like Avène Hydrance Aqua-Gel being the ultimate hydrating sidekick or iUNIK Centella Calming Gel Cream swooping in to calm acne-prone skin. Regardless of your choice, happy moisturizing!