I've been riding or dying for glycolic acid toners for as long as I can remember. I mean, who doesn't want a perfect canvas for their skincare routine while simultaneously achieving a lit-from-within glow and buttery-smooth texture? Sign me up! Luckily, there's a plethora of options to cater to all of our individual skin needs and goals. So, after much trial and error (and slathering of various toners on my face), I've compiled a list of the absolute best glycolic acid toners out there. Whether you're looking for something mild and hydrating or detoxifying and oil-controlling, you'll find your holy grail in this lineup, no matter your type of skin.
What do glycolic acid toners do?
Do you know that dead skin cells are constantly shedding every month as part of a natural process? That's how our skin renews itself. However, sometimes this process can result in a buildup of dead cells on the skin's surface, which can lead to clogged pores, dullness, and other skin issues. This is where glycolic acid toners come in.
Glycolic acid is an alpha-hydroxy acid (AHA) that works by breaking down the bonds between cells to allow them to be easily shed. This exfoliating action also stimulates cell turnover, revealing fresh, new skin underneath.
Additionally, by removing the buildup of dead cells, glycolic acid toners can enhance the absorption of other skincare products, making them more effective. They remove impurities that the cleanser did not take off and shrink pores look by clearing them out of gunk and balancing sebum.
Sure, toners aren't the first product you think of when it comes to delivering active benefits, but glycolic acid toners are skincare superheroes in their own right. While there are more potent chemical exfoliators that deliver deep exfoliation, glycolic acid toners are great for day-to-day use. And contrary to popular belief, glycolic acid toners are suitable for everyone, and with consistent use, they can even help smooth out fine lines and wrinkles.
How to use glycolic acid toner?
After cleansing your face, apply the toner to a cotton pad and gently swipe it all over your face, avoiding the eye area. While your skin is still damp (damp skin is more permeable than when dry), apply your serum and moisturizer without rinsing the toning solution. This will help lock in the glycolic acid and other beneficial ingredients from the toner, ensuring that your skin receives the full benefits while staying hydrated.
How often can you use it?
If we're talking about milder formulas containing less than 3% glycolic acid, it's safe to use the toner daily. However, for stronger concentrations or if you have sensitive skin, it's recommended to use the glycolic acid toner two to three times a week to avoid irritation.
When to use glycolic acid toner?
For optimal results, it's recommended to use glycolic acid toners at night, particularly if the formula has more than 5% AHAs. This allows for a more thorough exfoliation without the added risk of sun damage. If you prefer to incorporate milder concentrations of glycolic acid into your morning routine, make sure to follow up with a broad-spectrum sunscreen, as glycolic acid can increase the skin's sensitivity to sunlight.
What to use after glycolic acid toner?
A hydrating serum performs great after glycolic acid toner. Apply a hyaluronic acid serum, followed by a ceramides-infused cream.
Do's and don'ts of glycolic acid toners
DO a patch test before using the product all over your face
DO use a broad-spectrum sunscreen in the morning
DON'T use harsh cleansers before applying the toner
DO slowly and gradually introduce glycolic acid into your routine
DON'T use glycolic acid on sunburned or newly exfoliated skin
DON'T overuse glycolic acid toners
DON'T combine glycolic acid toners with other exfoliating products
DON'T apply glycolic acid toners too close to the eye area
DO use moisturizer after glycolic acid toners
The best glycolic acid toners
These toners come in a range of formulas, from ones packed with hydrating ingredients that quench thirsty skin to ones infused with purifying ingredients that clear out congestion in acne-prone skin, and even some with oil-regulating actives that keep oily skin in check.
---
The Ordinary Glycolic Acid 7% Toning Solution
The Ordinary has got you covered with a 7% glycolic acid formula that delivers gentle exfoliation to give your skin a smooth texture and even tone. Also packed with soothing rose water, aloe leaf water, and a variety of amino acids, the toner does the job without stripping moisture—it actually leaves your complexion feeling soft and hydrated upon application. Moreover, the formula's pH level is optimized to ensure that it is within the effective range for exfoliation—around 3.5-4.0—while also minimizing the potential for irritation.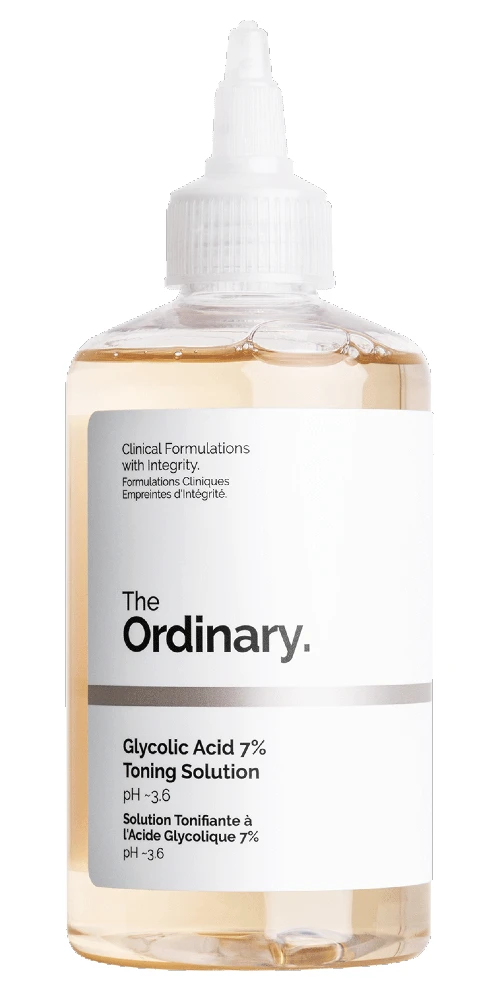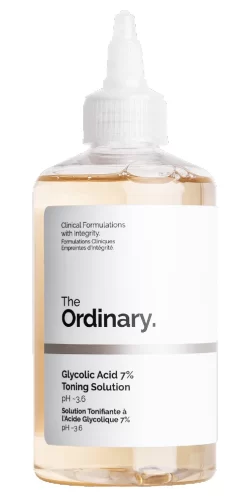 ---
Caudalie Vinoperfect Brightening Glycolic Essence
Caudalie's toning essence is a cut above the rest, boasting a formula that strikes the perfect balance between a serum and lotion. Blending exfoliating glycolic acid with a grape extract cocktail, this toner reduces dark spots and reveals a softer complexion. The formula is gentle and made with natural ingredients, skips oil, alcohol, and fragrances, and comes in recyclable packaging. And the refreshing scent of orange blossom adds a refreshing touch to your skincare routine.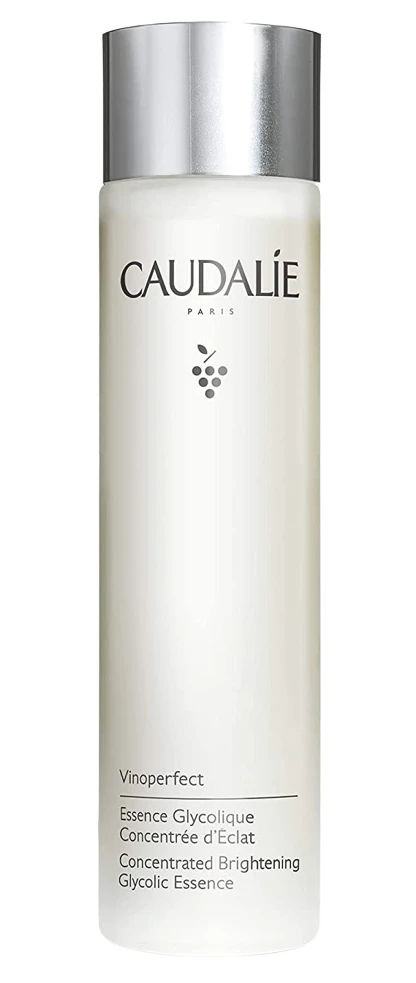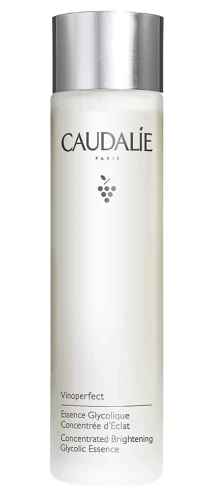 ---
Youth To The People Kombucha + 11% AHA Exfoliation Power Toner
Youth To The People has created the ultimate natural glycolic acid toner, fortified with prebiotics and exfoliants to bring out your skin's best self. This potent toner features a dynamic duo of 3% glycolic acid and 7% lactic acid to brighten and refine your skin, all while staying free of alcohol and fragrances. The only downside? It can leave a slight tacky sensation, so say pass if that might bother you.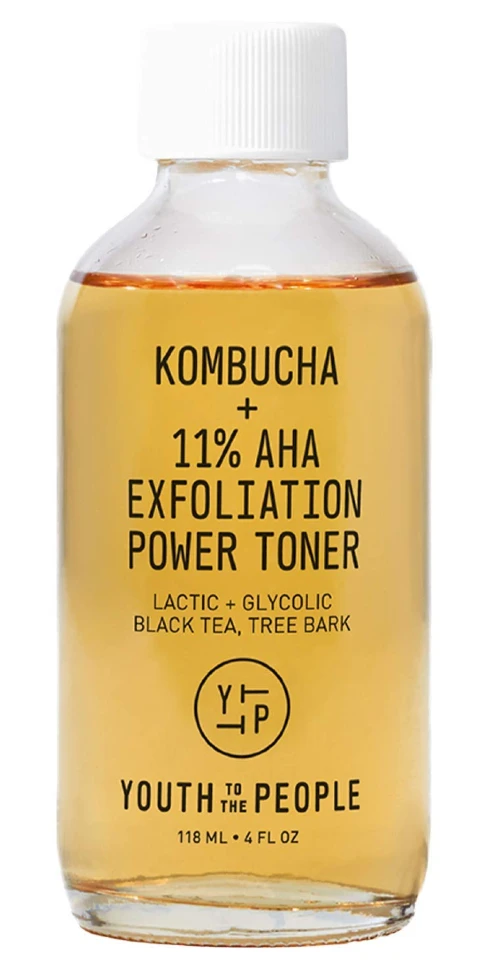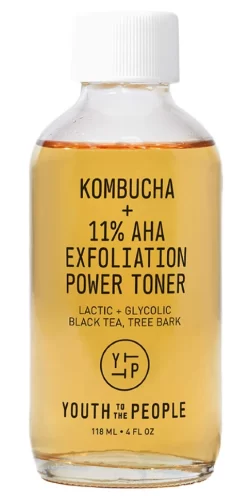 ---
L'Oreal Paris Revitalift 5% Pure Glycolic Acid Peeling Toner
Experience the brightening power of glycolic acid and vitamin C with this drugstore toner. Infused with soothing aloe juice and watermelon extract, it gently reduces the appearance of dark patches, leaving your skin looking glowy and refreshed. And with a dermatologist-approved formula that's perfect for even the most sensitive skin, you can enjoy the benefits of this drugstore gem without any worries. Just remember, a little goes a long way. The slightly runny solution is housed in a frosted bottle with a small aperture, so be careful when dispensing to avoid overuse.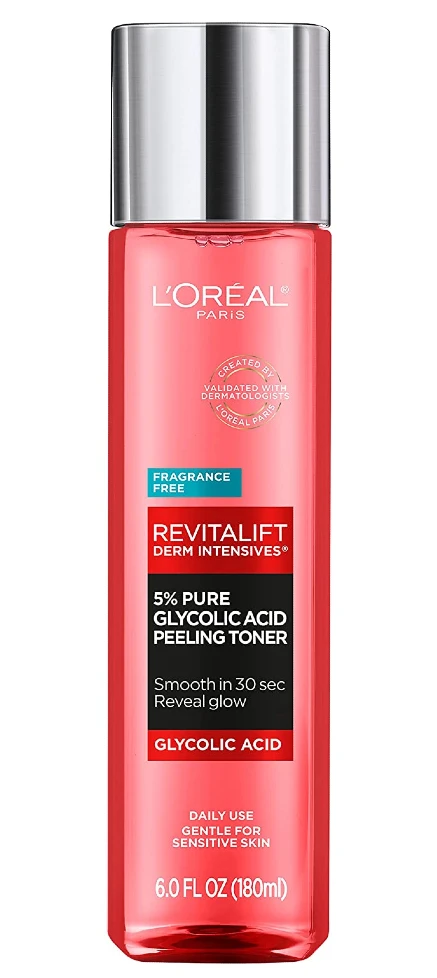 ---
SkinCeuticals Conditioning Toner
If you're struggling with oily skin and acne breakouts, the SkinCeuticals Conditioning Toner is your best solution. This toner reigns supreme in removing dead cell buildup, dissolving sebum, and refining pores with the help of glycolic and salicylic acids. Plus, the addition of eucalyptus oil fights bacteria and eases inflammation. It's the perfect addition to the skincare routine of those with oily skin prone to congestion, providing all these amazing benefits in one bottle.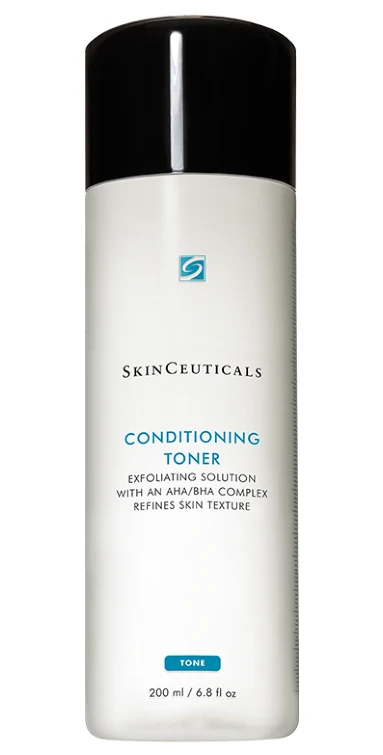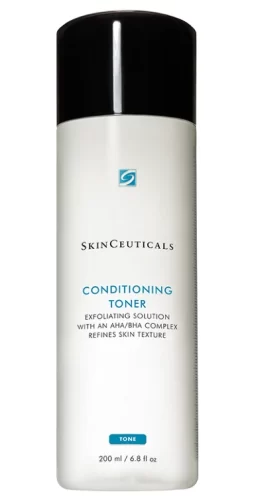 ---
Ole Henriksen Glow2OH™ Dark Spot Toner
You may be familiar with glycolic and lactic acids found in this formula, but have you ever heard about phytic acid? It's a mild alpha-hydroxy acid better known for delivering antioxidant defense rather than exfoliating the skin. This means you can expect to get both skin renewal and protection, along with the added benefits of licorice root for clarity and luminosity. Just be mindful, use it only at night, and avoid mixing with retinoids or other exfoliating products to avoid over-exfoliation.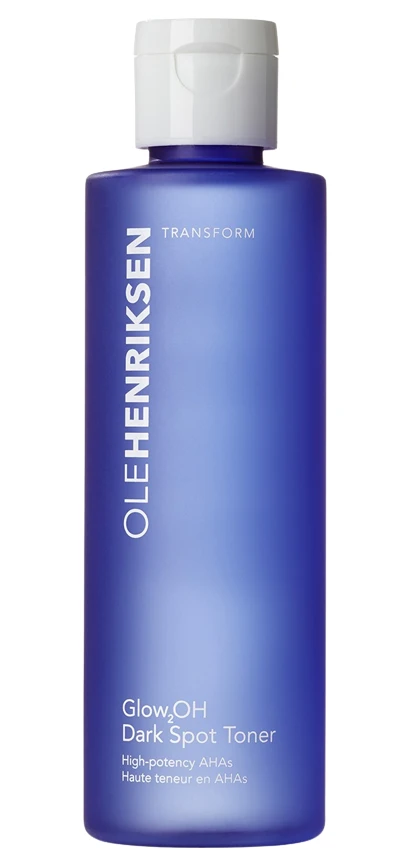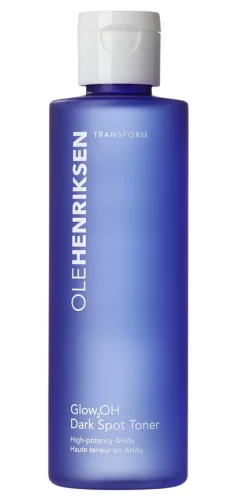 ---
InstaNatural 7% Glycolic Acid Toner
Another great pick for oily skin folks, this toner balances sebum and minimizes the greasy look with salicylic acid and witch hazel. Moreover, a mix of AHAs, including glycolic, lactic, and malic, support cell renewal and improve clarity. And don't worry. It'll never leave the skin dry or tight as it's loaded with hydrating and nourishing extracts, such as hyaluronic acid, Centella asiatica, green tea, and cucumber. We're also fans of the pump applicator that's so easy to use and helps avoid wasting product.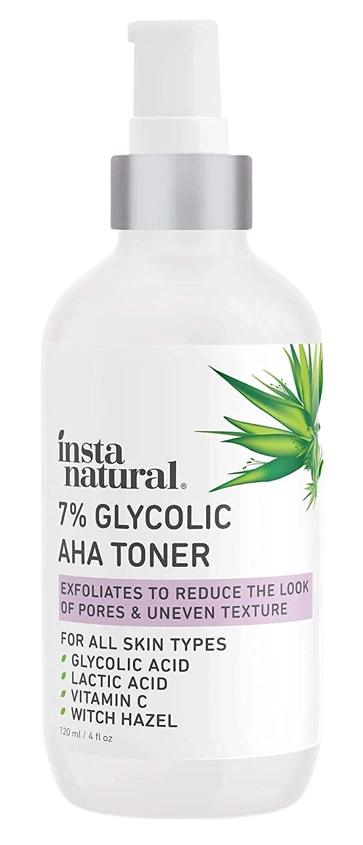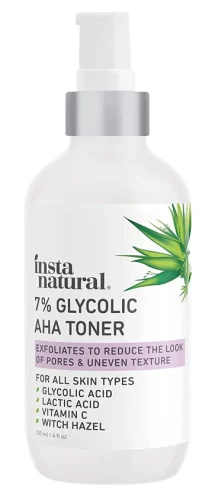 ---
The Inkey List Glycolic Acid Exfoliating Toner
Mark my words: This wallet-friendly option is the best glycolic acid toner if you're on a budget. It's made with an impressive amount of 10% glycolic acid to promote cell turnover and exfoliation and 5% witch hazel to refine pores and sop up excess oil. The result? Less congestion, smaller pores, and fewer blackheads. Just saturate a cotton pad with the clear liquid and gently pat across the face avoiding the eye area. Always use at PM.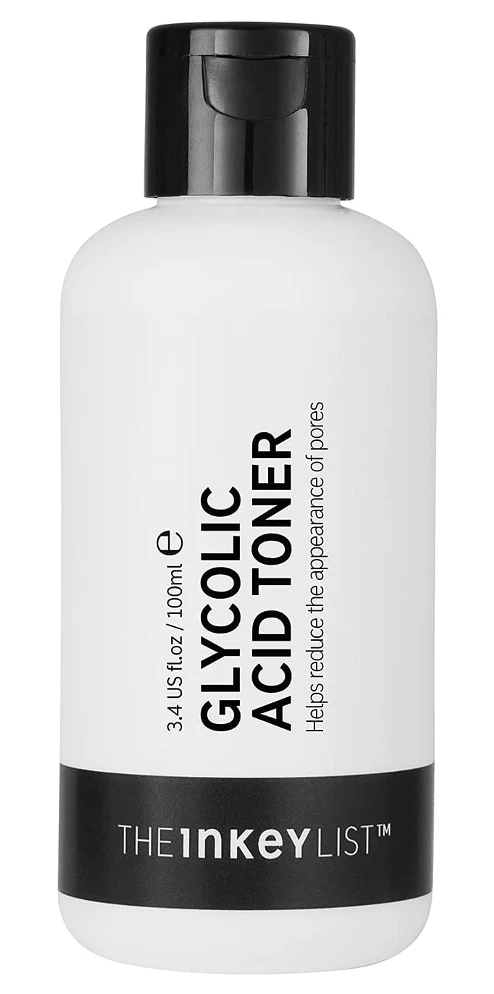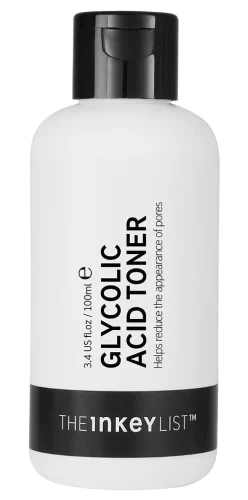 ---
Mario Badescu Glycolic Acid Toner
Mario Badescu created this toner with dry skin in mind, which is why the formula is laced with aloe vera juice to hydrate and calm. There is also grapefruit extract to provide antibacterial and antiseptic benefits and improve radiance. With the added benefits of glycolic acid, expect more supple and healthy-looking skin. Plus, it's available in two sizes—8 oz and —so you can choose the best fit for your needs.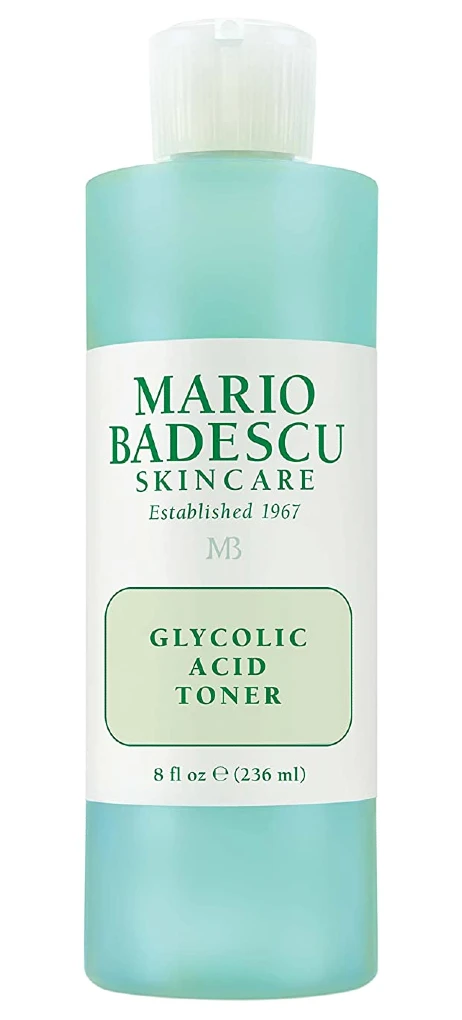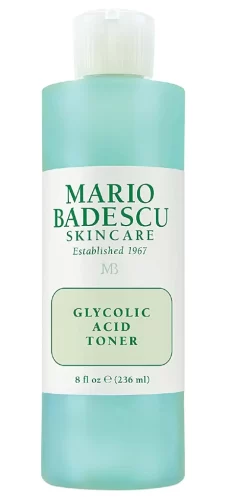 ---
Pixi Glow Tonic
An alcohol-free toner that's gentle and effective at sweeping away oil, impurities, and makeup? Enter Pixi Glow Tonic Facial Toner. It features 5% glycolic acid to exfoliate and reveal a softer, smoother complexion, while the aloe leaf juice, witch hazel water, and horse chestnut seed extract soothe and alleviate stressed skin. It can be used anytime when needed, either in the morning or night, and it's suitable for every type of skin, including dry, sensitive, and acne-prone. Better still, the tonic is cruelty-free, has a refreshing scent, and you are able to perfectly control the amount of product thanks to the dispensing top.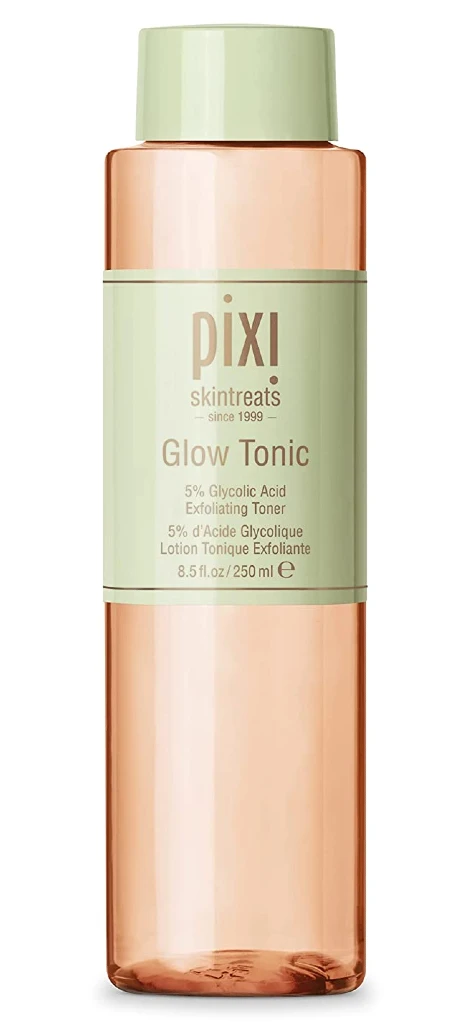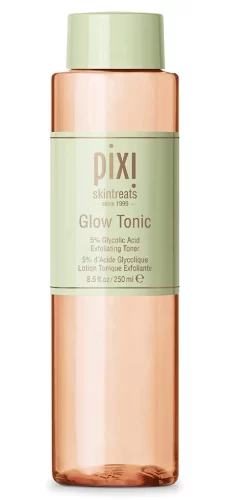 ---
Read next: Learn All About Glycolic Acid So You Can Use It Like A Pro