There is no doubt that adding one of the best hyaluronic acid serums to your routine is one of the keys to unlocking great, hydrated skin. All skin types need hydration: dry skin to become quenched, oily skin to balance sebum, sensitive skin to strengthen the barrier, and mature skin to plump fine lines and wrinkles look. And which is the greatest way to add water into the skin if not with the most outstanding humectant out there: hyaluronic acid. In a brief, hyaluronic acid is a humectant molecule naturally found in the skin, which has the role to provide moisture. But after the age of 25, our natural levels of hyaluronic acid decrease, making the need to replenish the loss a must. The best way to compensate for lost hyaluronic acid is to add to your skincare regimen one of the best hyaluronic acid serums listed here.
Types of hyaluronic acid
Before we go to the good bit, it helps to know the different types of hyaluronic acid: hydrolyzed hyaluronic acid, hyaluronic acid, and sodium hyaluronate, each having different molecular weights.
The large molecular hyaluronic acid acts mostly on top of the skin, bringing instant hydration and plumpness and reducing transepidermal water loss (TEWL), which usually doesn't last as much as we'd want to. For lengthy results, small molecular weight hyaluronic acid stands out: its tiny molecules sink deep beneath the surface skin layer, providing long-term hydration and plumpness.
All these types of hyaluronic acid inhabit hydrating properties and strengthen the skin — that's their superpower. They also have the ability to pull in water from the environment and absorb it onto your skin, locking the hydration into the skin's top layers.
The best hyaluronic acid serums
For the most effective outcomes, you should use a combination of small and large molecular sizes of this superhero compound — rest assured, the best hyaluronic acid serums listed here have them all.
Ready to quench your skin?
---


1
Peter Thomas Roth Water Drench Serum
Peter Thomas Roth's product is definitely one of the very best hyaluronic acid serums, locking in hydration for up to 72 hours, even after cleansing. With an impressive amount of 75% hyaluronic acid, it helps keep your skin hydrated forming an invisible veil of moisture, which imparts a look of youthful radiance while smoothing fine lines and rough texture. Bonus: it contains a derivative of pure silk in a water-soluble form, which leaves skin soft, and a mineral complex of bio-fermented zinc, copper, magnesium, and iron to nourish and revitalize.
---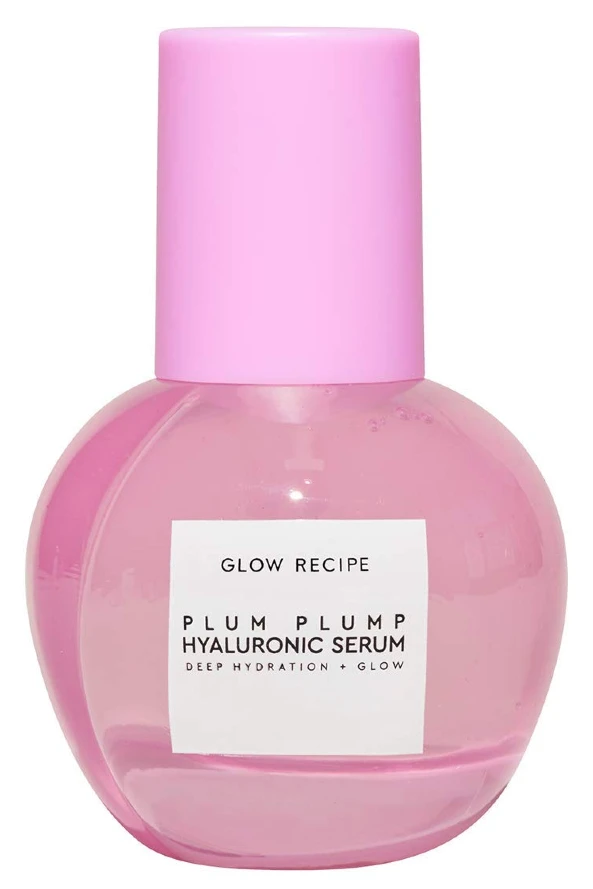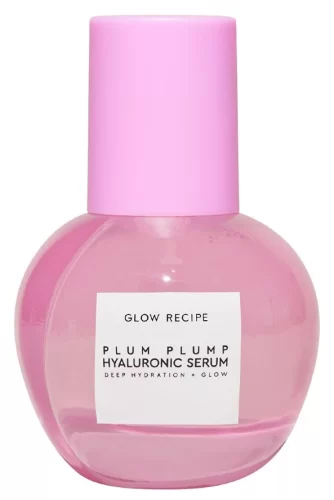 2
Glow Recipe Plum Plump Hyaluronic Acid Serum
If dryness, loss of firmness, and wrinkles concern you, this is the best clean hyaluronic acid serum to complete your routine with. In addition to multiple sizes of hyaluronic acid for instant and long-term hydration, the formula boasts vegan collagen and silk protein to reinforce the barrier, plus vitamin B5, to hydrate some more. The lightweight, oil-free, sans drying alcohol and synthetic fragrances suits all skin types, sensitive and acne-prone included.
---


3
Allies of Skin Multi Hyaluronic Antioxidant Hydration Serum
This multi-hyaluronic acid serum is way more than a hydrating trait, packing a bunch of antioxidants, peptides, and nourishing ingredients to give you the best of everything. First, it puts your skin's defense against environmental aggressors on steroids with superoxide dismutase, vitamins E and C, and EGCG — four of the most powerful antioxidants of all. Then, it delivers intense hydration with two forms of hyaluronic acid and finally, it fortifies the barrier with niacinamide and peptides. The brand is both cruelty-free and sustainable — you literally can't ask for more.
---


4
Filorga Hydra-Hyal Intensive Hyaluronic Acid Serum
Filorga Hydra-Hyal Intensive Hyaluronic Acid Serum hydrates, smooths, and plumps for instant and long-lasting effects with four types of hyaluronic acid. Your skin gets immediately hydrated, and its radiance and suppleness are visibly restored, especially when used in the long run. The hyaluronic acid assures complete hydration all day long, while the castor and sweet almond oils provide increased moisture by bolstering skin-barrier function and preventing water evaporation. It's like a big drink of water for thirsty skin.
---


5
Sesderma Hidraderm Hyal Moisturizing Serum
Boost hydration, restore lost elasticity, and keep happy skin all day long with all three hyaluronic acid molecular sizes. Not only does this serum hydrate the top layer of the skin, but it also enters deep into the tissue for wrinkle repair. Also, the blend of ceramide, fatty acids, and phytosphingosine strengthens the barrier to keep irritants out while moisturizing it some more. Dehydrated, wrinkled skin will love it!
---


6
La Roche-Posay Hyalu B5 Pure Hyaluronic Acid Serum
As one of the best hyaluronic acid serums, this one is formulated with pure hyaluronic acid, vitamin B5, madecassoside, and La Roche-Posay thermal spring water as a base. Oil- and paraben-free, non-comedogenic, with an ophthalmologist and allergy-tested formula, it's suitable even for sensitive skin. It has a texture that leaves skin feeling supple and hydrated to the touch all day long. You only need to apply 3-4 drops AM/PM to your face and neck for results that'll amaze you!
---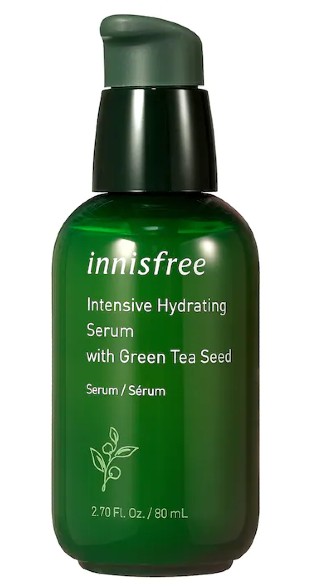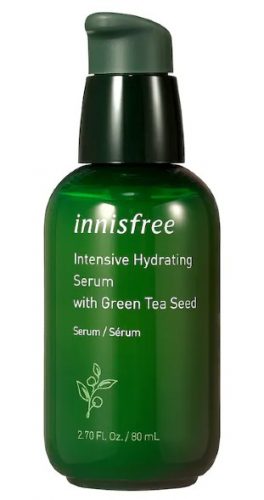 7
Innisfree Intensive Hydrating Serum
K-beauty lovers (and not only) listen to me: Innisfree Intensive Hydrating is the best hyaluronic acid-infused serum for you — and for fair reasons. First, it packs a plethora of humectants, including five types of hyaluronic acid, betaine, panthenol, and the brand's signature blend of green tea seed oil and leaf extract to deliver up to 24-hour hydration. Secondly, it's supercharged by replenishing ingredients like niacinamide and squalane, plus antioxidants vitamin C and EGCG to shield the skin from environmental aggressors. Finally, the serum is lightweight, fast-absorbing, vegan, and non-irritating. There's nothing you can't love about it.
---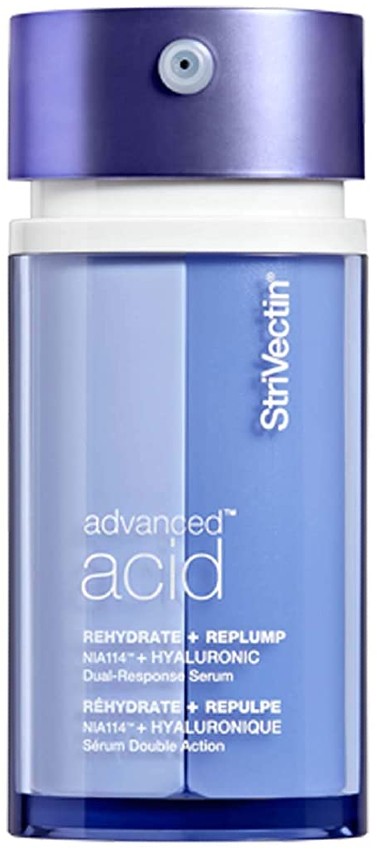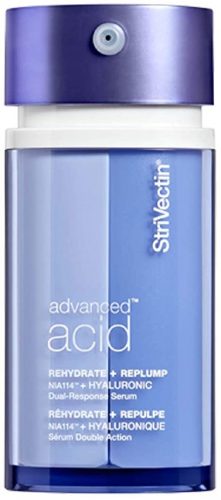 8
StriVectin Advanced Acid Hyaluronic Serum
This dual-chamber serum is basically a collection of high-performance formulas for aging skin that promotes hydration and moisture for a firmer look. StriVectin Advanced Acid Hyaluronic Serum combined the most potent, skin-transforming acids with patented NIA-114 technology (an optimized form of vitamin B3), proven to supercharge other ingredients' performance for youthful-looking skin. Because it combines hyaluronic acid, vitamin C, and ceramides, it visibly plumps skin, preventing water loss — a real boost for thirsty skin.
---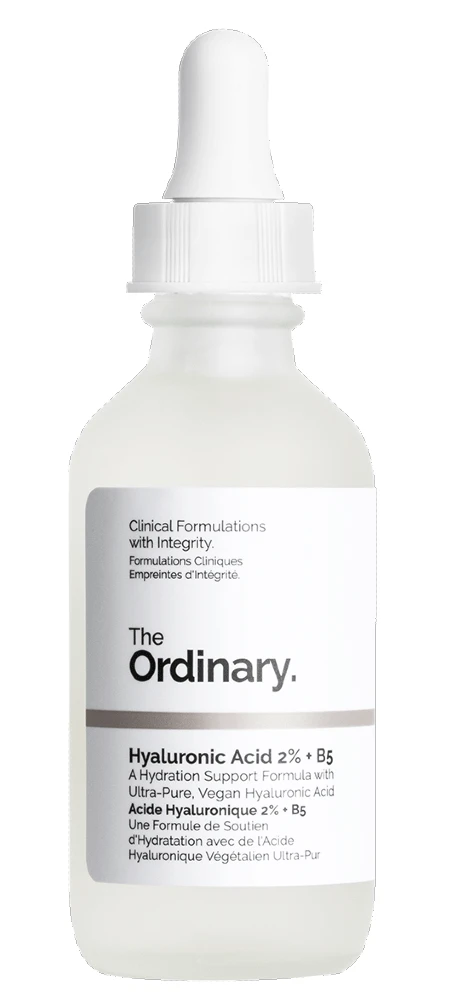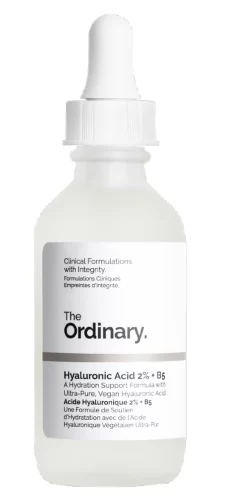 9
The Ordinary Hyaluronic Acid 2% + B5 Hydrating Serum
The Ordinary made a hydrating serum with a combination of 2% low, medium, and high molecular weight hyaluronic acid, vitamin B5 — another potent humectant — and glycerin to bring you hydration and plump fine lines in the inner layers and on the surface. Its texture is lightweight and hydrating, sinking into the skin in the blink of an eye, but it leaves a slight sticky feeling. However, most people love it, and that's why it is worth a spot on the best hyaluronic acid serums roundup.
---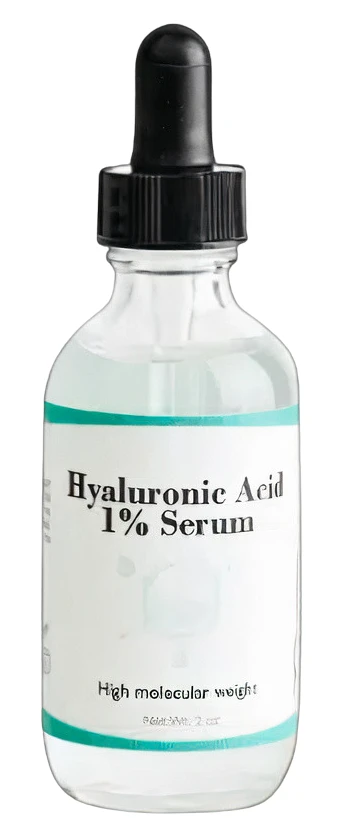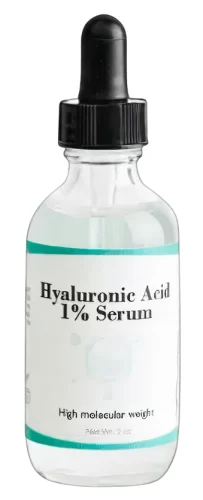 10
Luisa True Skincare Hyaluronic Acid Serum
This serum is what I'm currently using, and my skin is loving me for it, being by far one of the best hyaluronic acid serums I've ever used. As a fan of minimalist formulas, no wonder this product has won my trust. It contains only three ingredients: water, 1% high molecular weight hyaluronic acid, and phenoxyethanol, which is nothing else but a green-tea derived (or lab-made) ether alcohol having the role of preservative. The serum gets absorbed super fast in the skin, without ever leaving a sticky feeling, it's sans fragrances or anything harsh that might disrupt your skin — a great bet for sensitive skins!