If you're looking for the best Juice Beauty products, means you're into organic skincare and makeup — like we are. Juice Beauty is one of those organic beauty brands that walk the walk when it comes to ethical ingredients and sustainability. It's not easy to trust clean beauty brands when the FDA regulations on what "natural" or "organic" means are nebulous. But Juice Beauty is one to trust, definitely one of the cleanest and best organic skincare brands out there, adored by celebs like Kate Hudson and Gwen Paltrow. Gwen is actually the creative director of Juice Beauty's makeup line, Phyto Pigments — just so you know.
Why Juice Beauty?
At the core concept of Juice Beauty products stay organic juices, hence, the name. Instead of using water, as most brands do, Juice Beauty creates skincare and makeup with organic juices, such as apples, aloe, and grapes. This fills the products with antioxidants, making them protective against free radicals, the number one culprit for premature aging.
In most Juice Beauty products, you'll see fruit cell extracts, mainly from organic apples, grapes, and lemons. Vitamins B5, C, and E are added in most formulations to keep skin hydrated, plump, soft, and protected. Another interesting and distinguishing fact is that Juice Beauty uses plant-based oils instead of fragrances in its products. Also, they use sustainably sourced plant waxes instead of petroleum.
Their policy towards animal testing? Welp, Juice Beauty never tests its products, nor ingredients on animals, is Leaping Bunny certified and PETA compliant.
The best Juice Beauty products
Skincare or makeup, here are the best Juice Beauty products that will make your life much, much easier.
Best Juice Beauty Cleanser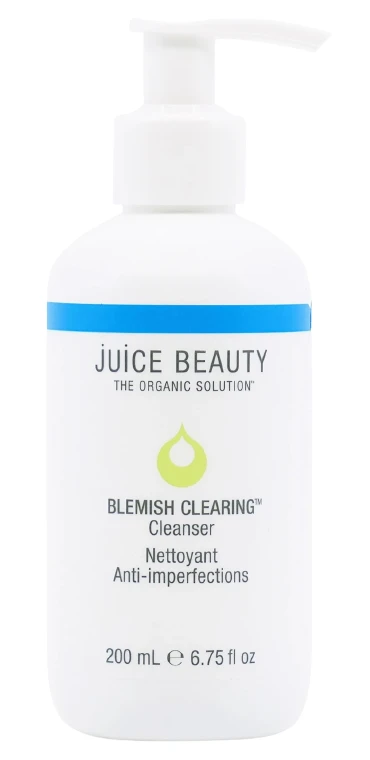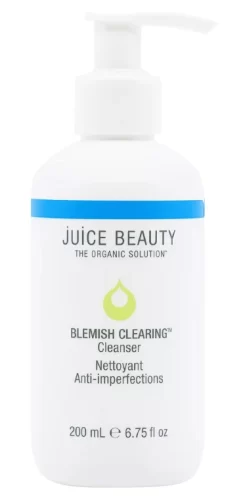 Gentle, yet powerful, this natural cleanser dissolves makeup, dust, and impurities, detoxifying the skin in no time. Not only that, but it shots in antioxidants from sage leaf, lemon, and sweet cherry extracts, promoting healthy skin while leaving it clean and soft. As a cleanser that's ideal for oily, acne-prone skin, this formula is proudly fragrance-, -SLSs, and silicones-free.
Best Juice Beauty Face Serum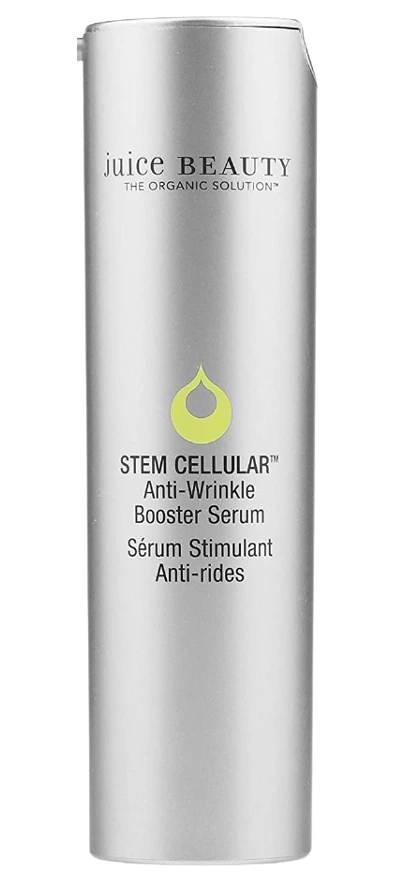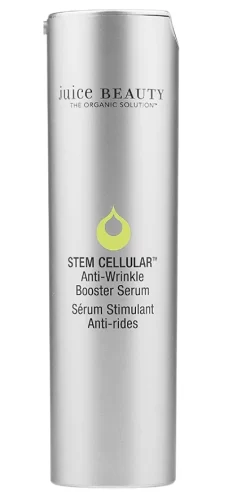 Wrinkles are a no match for Juice Beauty Stem Cellular Booster Serum. The star ingredient is magnesium ascorbyl phosphate, an active form of vitamin C that not only shields against free radical damage but aids in collagen production for plumper skin. Tone and texture are also improved thanks to a fruit stem cells blend, jojoba, and grapeseed oils, rich in antioxidants and nutrients. Hydration, moisture, protection, brightening — this anti-wrinkle serum has all it takes to be one of the best Juice Beauty products.
Best Juice Beauty Moisturizer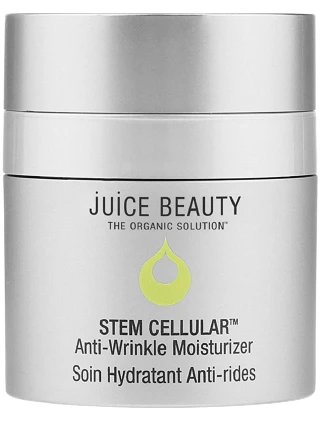 Another great Juice Beauty product that targets wrinkles — a moisturizer this time that also works to lock hydration in. Its role is to repair and protect the complexion, helped by a blend of fruit stem cells, and vitamin C infused into a resveratrol-rich grape formula. The addition of shea butter and vitamin E makes it act as an emollient, forming a protective layer that hinders transepidermal water loss. It wouldn't be so praised if it wasn't the best Juice Beauty moisturizer for addressing aging signs.
Best Juice Beauty Eye Treatment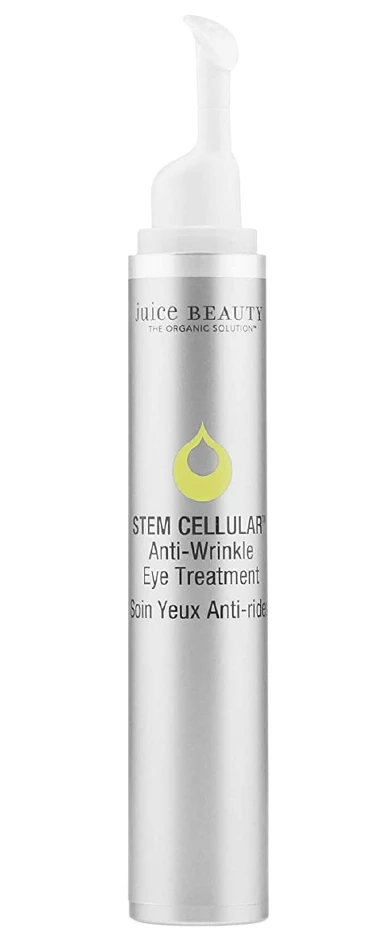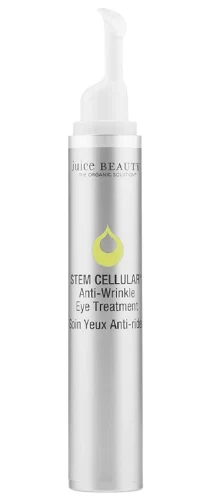 This eye treatment comes from the same Juice Beauty anti-wrinkle line, an absolute staple in any skincare routine. If you want to reduce fine lines and crow's feet apparition, this is the best and most popular Juice Beauty product for the eye area. It has a rich gel-like eye cream formula spiked with fatty acids from botanical oils, antioxidant-rich organic juices, and glycerin to reduce fine lines look and soften skin Besides, the applicator's shape allows you to use it as a massage tool around the eye, upper lip area, and mouth's corners to stimulate blood flow and increase its absorption.
Best Juice Beauty Face Mask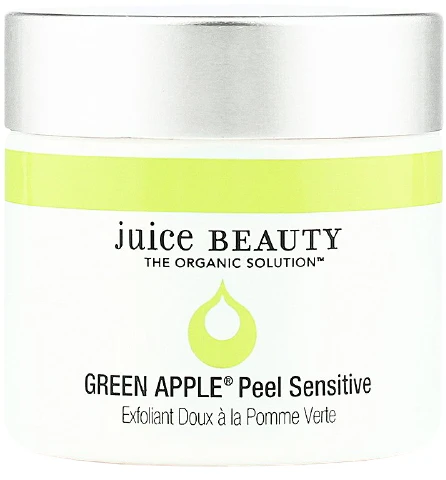 No skincare routine performs at its best without exfoliation. This is where this exfoliating mask comes in handy. Made with willow bark-derived salicylic acid and a blend of malic, glycolic, and lactic acids, it sheds away dead cells and unclogs pores making skin smoother, evener, and ready to absorb the rest of your skincare products. The formula even features bakuchiol, one of the greatest retinol alternatives, so it helps soften wrinkles too! Use it twice a week before your PM routine.
Best for Dry Skin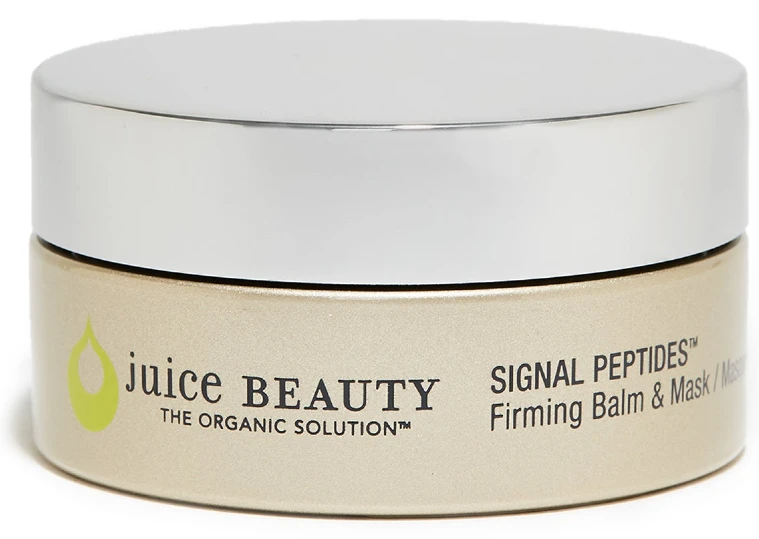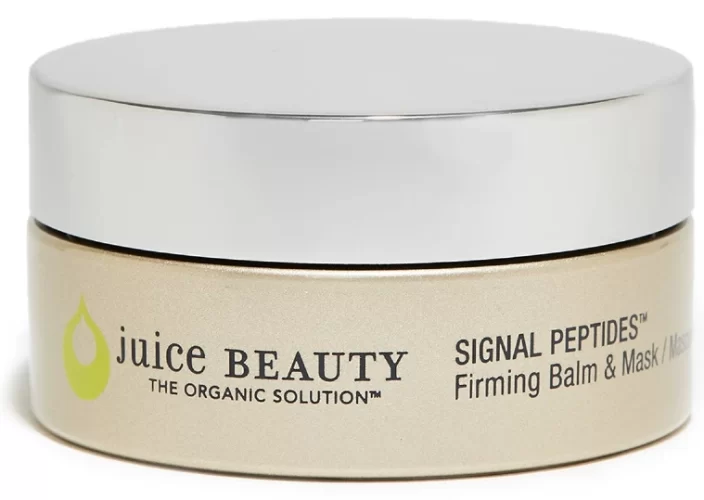 Juice Beauty Signal Peptides Firming Balm & Mask
Prepare to bid adieu to dryness with this Juice Beauty balm and mask. You can either pat it on the skin for an intense moisture replenishment or leave it to work the night shift, so you'll wake up to plump skin. Responsible for these perks are the blend of oils, shea butter, rice peptides, and vitamin E, to name a few. P.S.: It's a no-no for breakout-prone skin as it's made of a base of coconut oil, which is comedogenic. 
Best Juice Beauty Concealer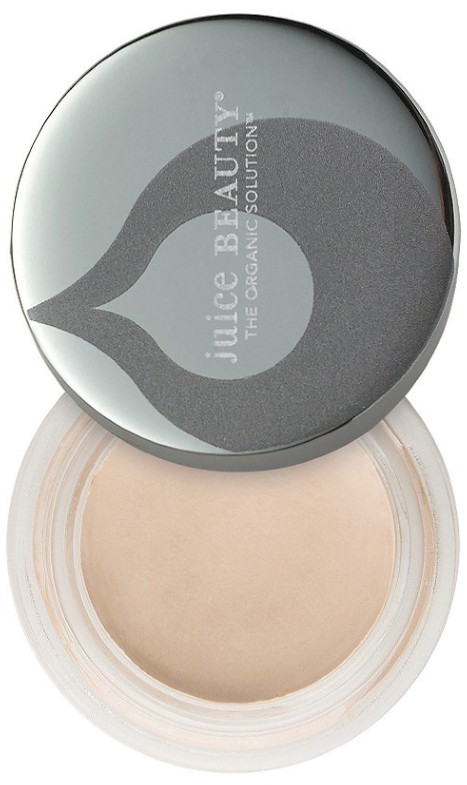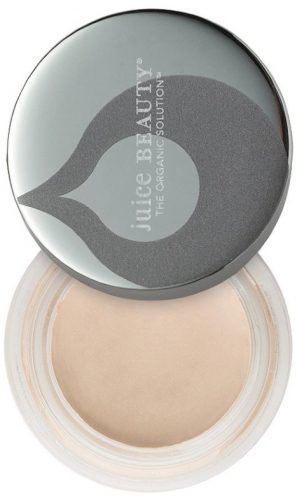 This concealer is one of the best Juice Beauty products for makeup lovers. It has a creamy texture that blends quickly and layers crease-free without ever setting into fine lines. Everybody loves it because delivers great coverage thanks to plant pigments, while coconut, grapeseed, and jojoba oils lock in moisture and nourish the eye area. So, besides helping you fake awake, Juice Beauty Phyto-Pigments Perfecting Concealer gives a burst of antioxidants — the proof makeup can meet skincare.
Best Juice Beauty CC Cream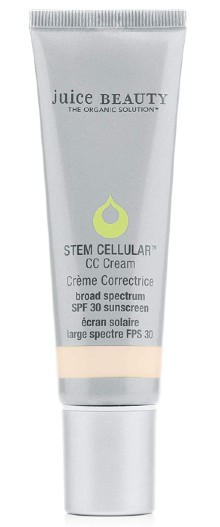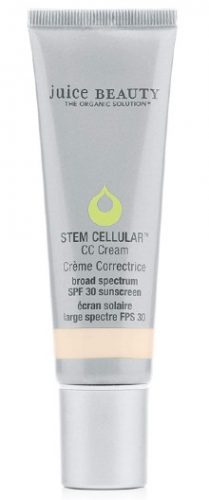 If you want to skip foundation yet have flawless and healthy skin, this CC cream does the job. Ideal for all skin types, Juice Beauty Stem Cellular CC Cream delivers buildable coverage, it's age-defying and naturally protects against sunbeams with 30 SPF from zinc oxide. On top of this, the formula packs multiple sources of antioxidants, emollients, and barrier strengthening agents, making it one of the best Juice Beauty products to get a radiant, flawless complexion.
Best Juice Beauty Foundation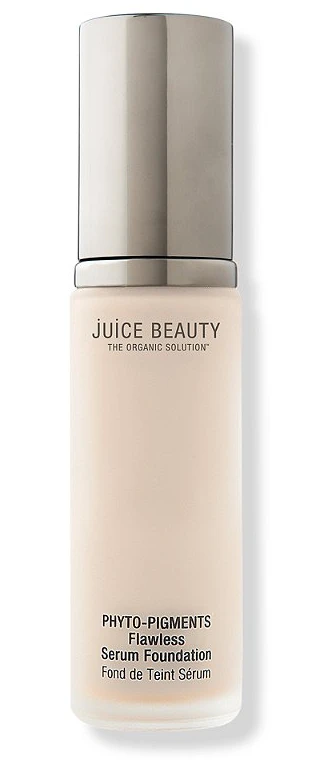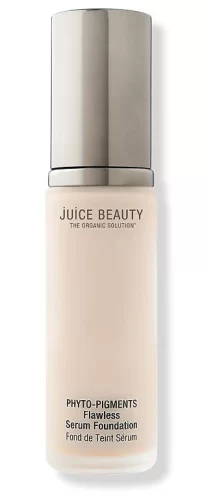 Since its launch, this serum foundation has made quite a buzz for a reason. It never settles, covers nicely with buildable full coverage and a dewy, healthy finish for that maybe-she's-born-with-it skin. What's even better, all skin types can use it; it's hydrating yet lightweight, doesn't clog pores, and fights aging signs. Yep, this foundation not only covers but works to reduce fine lines look and soothe skin with grapeseed and olive oils plus vitamins C and E. Besides, it's available in 16 true-to-skin shades, easy to find your perfect match.
Best Juice Beauty Blush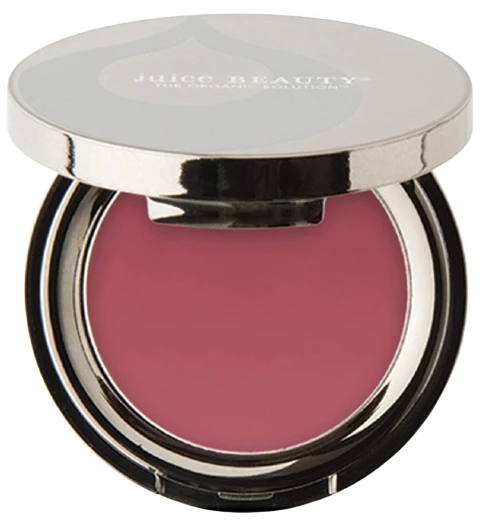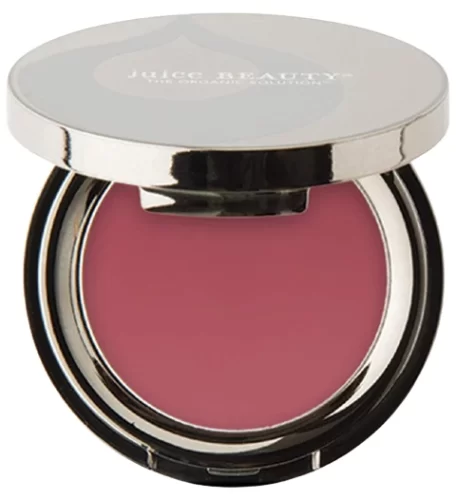 Give your cheeks a natural flush with this cream blush, so cleanly formulated. Besides making your face radiate, Juice Beauty blush delivers plumping moisture and softens skin helped by candelilla wax, shea butter, and vitamin E. You truly need just a tiny dab for both cheeks and it stays in place all day. The four shades are just lovely!