If you're looking for the best Juice Beauty products, it means you're into clean skincare and makeup — like we are. Juice Beauty is one of those brands that walk the walk when it comes to ethical ingredients and sustainability. Indeed, it's not easy to trust clean beauty brands when the FDA regulations on what "natural" or "organic" means are so nebulous. But Juice Beauty is one to trust and is definitely one of the cleanest and most coveted organic skincare brands, adored by celebs like Kate Hudson and Gwen Paltrow. P.S.: Gwen is actually the creative director of Juice Beauty's makeup line, Phyto Pigments — just so you know.
So if you've decided to take the plunge and give Juice Beauty a try, here we compiled a list of their best and most lauded products. There's one for every type of skin that addresses various concerns, so it's fairly easy to find one that perfectly suits your skin needs. But before we go to the good bit, let's see why this brand gets so much love from beauty enthusiasts.
Why Juice Beauty?
Juice Beauty has become a skincare staple in the past decade thanks to the natural and clean formulas that focus primarily on organic juices, hence, the name. Instead of using water, as most brands do, Juice Beauty creates skincare and makeup with organic juices, such as apples, aloe, and grapes. This implicitly fills the products with antioxidants, which are the MVPs at protecting the skin against free radicals and sun damage — the number one culprits for premature skin aging.
You'll also see fruit cell extracts in most Juice Beauty products, mainly from organic sources such as apples, grapes, and lemons. More than that, vitamins B5, C, and E are added in most formulations to keep skin hydrated, plump, soft, and protected. Another exciting and distinguishing fact is that Juice Beauty uses plant-based oils instead of fragrances in its products, which are more gentle and less likely to trouble the skin. Also, they use sustainably sourced plant waxes instead of petroleum.
And about their policy towards animal testing? You'll be happy to know that Juice Beauty never tests its products or ingredients on animals, and it's Leaping Bunny certified and PETA compliant.
All things considered, here are some of the reasons to add Juice Beauty products to your skincare routine:
All products are cleanly formulated with organic and natural ingredients that don't irritate nor dry out the skin.
All formulas are vegan, cruelty-free, clinically tested, and come in fully recyclable packages with airless containers to protect the actives from degradation and deliver maximum benefits.
They use tried-and-true ingredients in every product.
They offer affordable solutions that address all skin types and target a wide array of different skin concerns, from wrinkles to dark spots and lack of moisture.
All products skip synthetic fragrances, alcohol denat, artificial dyes, and other skin enemies such as parabens and sulfates.
The best Juice Beauty products
Whether you're looking to buy a new serum, cleanser, moisturizer, or foundation, here are the best Juice Beauty products to try this year:
---
Best cleanser
Gentle yet powerful, Juice Beauty Blemish Clearing Cleanser effectively dissolves makeup, dust, and impurities to detoxify the skin without stripping essential moisture. This natural cleanser also shoots in antioxidants from sage leaf, lemon, and sweet cherry extracts to promote healthy skin while leaving the complexion clean and soft. Better still, the formula is proudly fragrance-, -SLSs, and silicone-free, so it's ideal for everyone, including people with sensitive and oily skin prone to acne.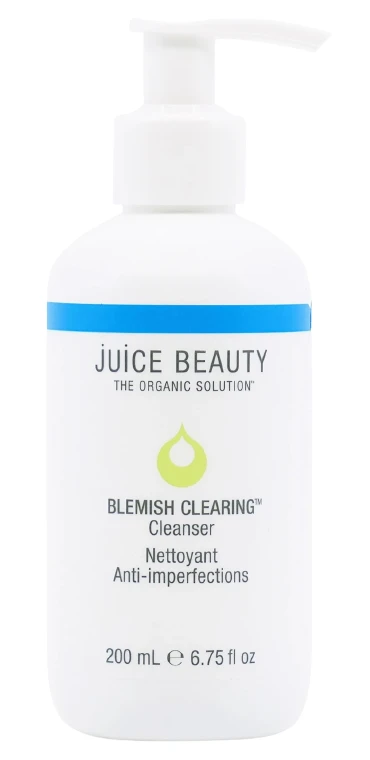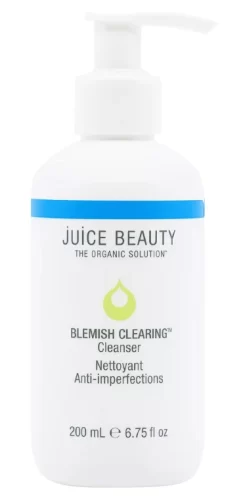 ---
Best to diminish wrinkles
Fine lines and wrinkles are a no match for Juice Beauty Stem Cellular Booster Serum. The star ingredient is magnesium ascorbyl phosphate, a stable form of vitamin C that shields the skin against free radical damage and supports collagen production for a plumper appearance. The tone is also improved thanks to the resveratrol-rich grape stem cells, while jojoba oil and shea butter (both rich in fatty acids) give this serum emollient and softening effects. Its gel-like texture glides easily over the skin and absorbs immediately without leaving a sticky or tacky feeling. In other news, it's a great Juice Beauty product to fight all forms of aging signs and works amazingly on every skin type, sensitive included — no wonder it's an all-time best seller.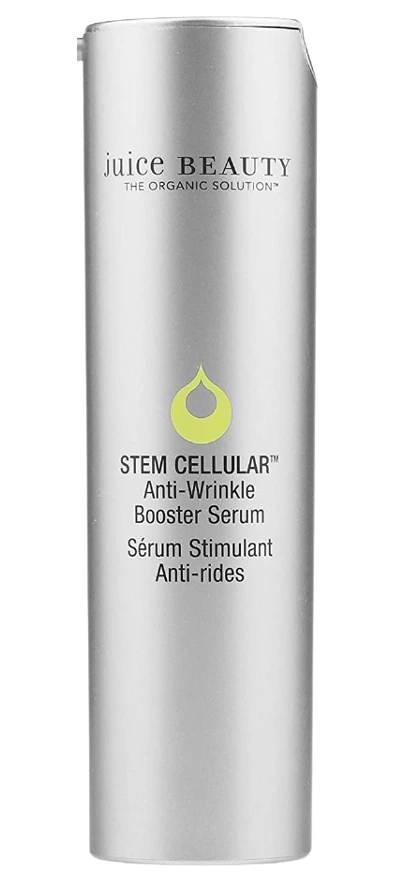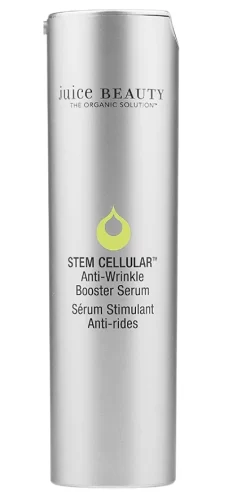 ---
Best moisturizer
If you're concerned about the loss of firmness and lack of skin radiance, give this Juice Beauty moisturizer a shot — you won't regret it. Its role is to repair and protect the skin with an organic formula insanely rich in antioxidants, including resveratrol, a blend of fruit stem cells, and vitamin C. This cocktail of antioxidants does the heavy lifting when it comes to brightening dark spots, plumping fine lines, and preventing the premature aging of the skin caused by external factors. The addition of shea butter and vitamin E instantly softens the skin and creates an invisible veil over the surface to hinder transepidermal water loss and hike up moisture levels. It wouldn't be so praised if it wasn't super effective.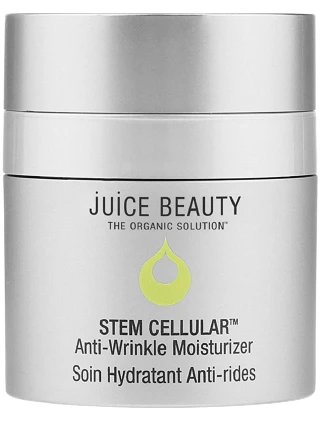 ---
Best eye treatment
Believe me when I say this is the best Juice Beauty product to fight crow's feet, puffiness, and dark circles. It's an eye treatment spiked with fatty acids from botanical oils, antioxidant-rich organic juices, and glycerin to reduce fine lines, hydrate, and improve the delicate skin around the eyes. The formula's consistency feels like a rich gel that absorbs and dries quickly without leaving any trace of sticky, flaky, or greasy residue. Besides, the applicator's shape allows you to use it as a massage tool around the eye, upper lip area, and mouth's corners to stimulate blood flow and increase product absorption for enhanced benefits. "I will never go without this eye cream again. Fantastic product and quite affordable," says the top rated reviewer on Amazon.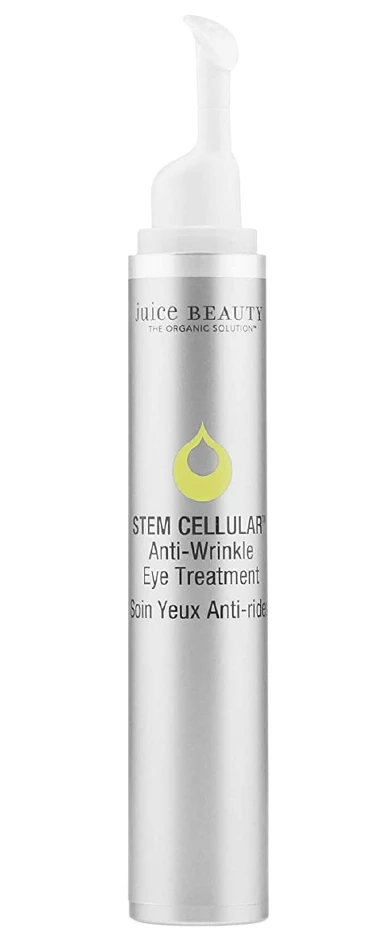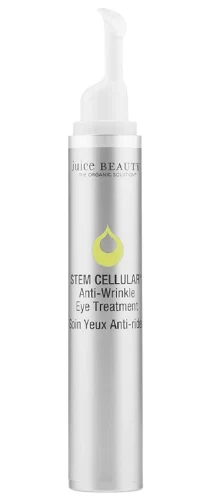 ---
Best face mask
Are you dealing with dark spots, rough and uneven skin texture, and blemishes? Then you'll need an exfoliating product like this mask to retexturize, brighten, and smooth your complexion. With apple juice — a rich source of malic acid and antioxidants — at the top of the ingredient list, followed by glycolic and lactic acids, the mask is super effective at exfoliating and renewing the skin after each use. And if that wasn't enough, the formula also features bakuchiol, a plant-based alternative to retinol that stimulates collagen production and boosts cell turnover, plus two forms of vitamin C for added brightening effects. Use it twice a week before your nighttime skincare routine.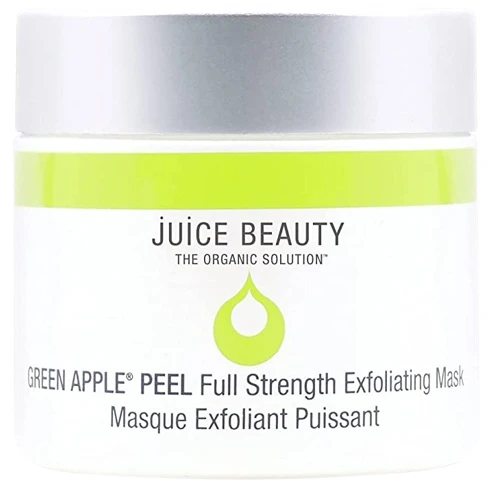 ---
Best for dry skin
Juice Beauty Signal Peptides Firming Balm & Mask
If you have dehydrated, sensitive skin or facing rosacea or other dry skin conditions, this balm will help keep your complexion moist and soft throughout the day. You can either pat it on the skin for an intense moisture replenishment or leave it to work the night shift for long-lasting hydration. Responsible for the hydrating effects are a blend of nourishing oils, shea butter, rice peptides, and vitamin E, to name a few. P.S.: While this balm is great for dry skin, it's a no-no for those with oily and acne-prone skin because it has a base of coconut oil, which can clog the pores.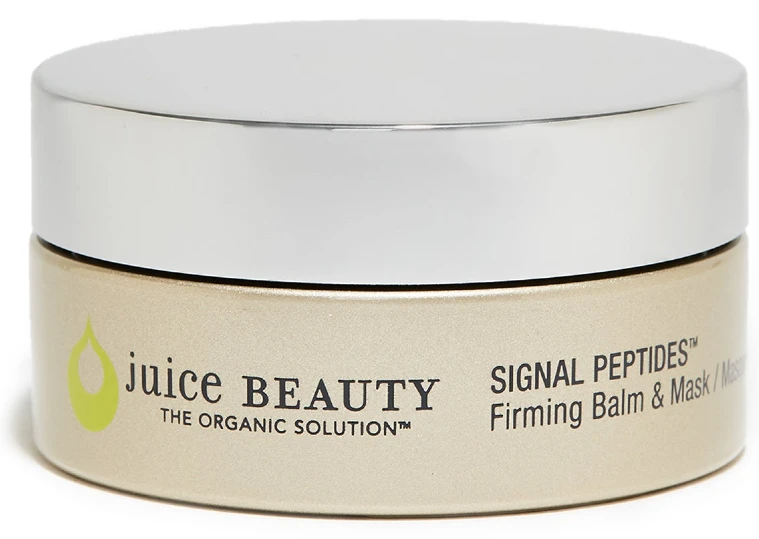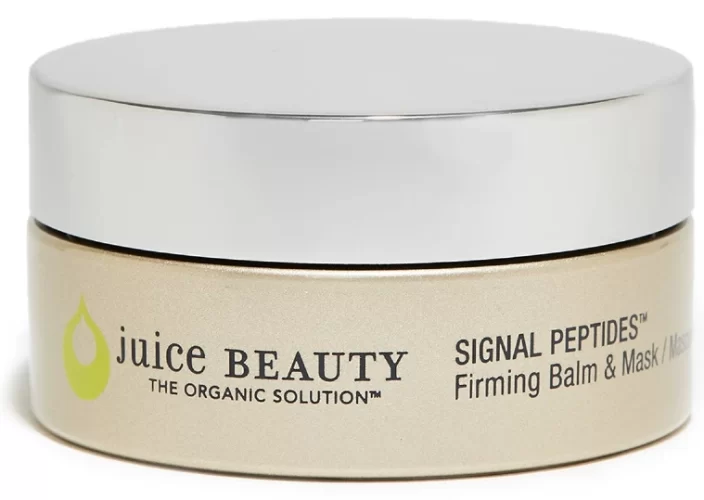 ---
Best concealer
When it comes to makeup, Juice Beauty offers some of the best-in-class formulas that flawlessly cover imperfections while delivering a high dose of skincare benefits, like this concealer. It's a favorite among makeup lovers because it has a creamy texture that blends quickly and layers crease-free without ever setting into fine lines. Everybody loves it since it delivers great coverage that perfectly matches the skin tone thanks to plant pigments, while coconut, grapeseed, and jojoba oils lock in moisture and nourish the eye area. It blends so easily and is just a joy to wear — most reviewers attest to it.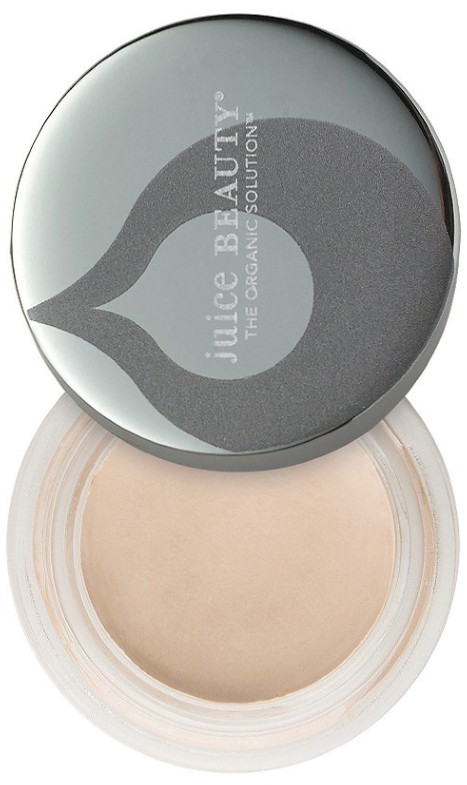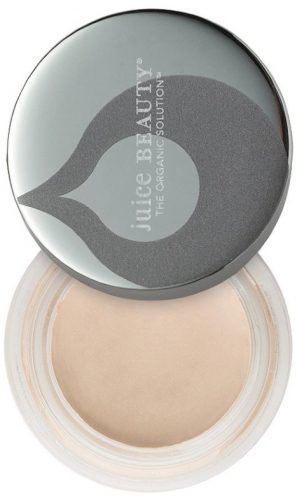 ---
Best CC Cream
Juice Beauty Stem Cellular CC Cream is what we like to call a truly multi-tasking product. It smoothly covers blemishes and scars while protecting the skin against sun damage with SPF 30. On top of this, it spikes serious moisturizing and softening benefits from vitamin C and a juicy cocktail of organic antioxidants and emollients. In a nutshell, this CC cream is like a foundation that delivers buildable coverage, hydrates, and reduces aging signs at the same time. And to make sure the CC cream will match and enhance everyone's skin color, the product is available in seven shades that fit every possible skin tone ranging from very light to deep dark.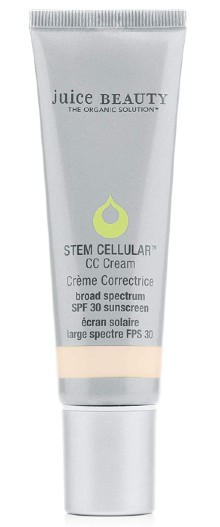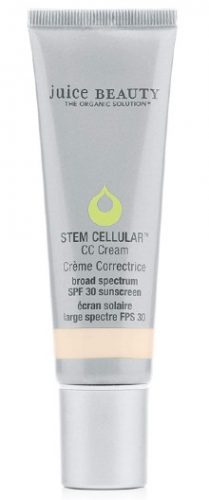 ---
Best foundation
Since its launch, Juice Beauty Phyto-Pigments Flawless Serum Foundation has made quite a buzz in the makeup world for a good reason. It never settles into fine lines, covers nicely with buildable full coverage, and has a dewy, natural finish for that maybe-she's-born-with-it skin. Everyone can use it because it's hydrating yet lightweight, doesn't clog pores, and has age-defying properties. Yep, this foundation not only covers but reduces fine lines look and soothes skin with grapeseed and olive oils, plus vitamins C and E. Moreover, it's available in 16 shades that flatter all skin tones, making it easy to find your perfect match.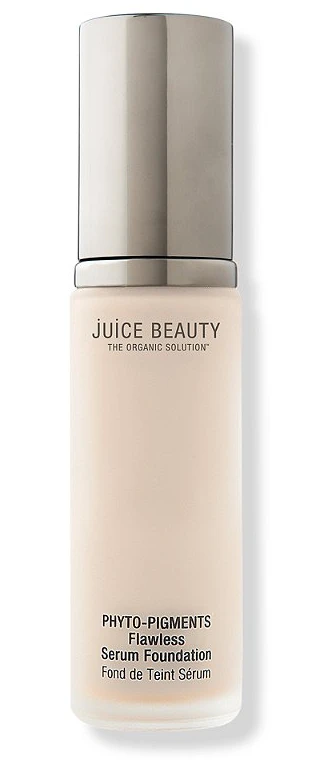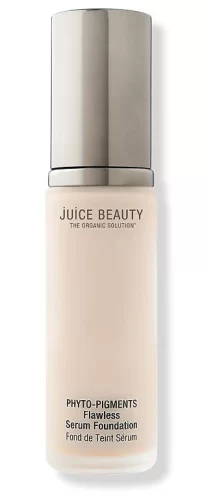 ---
Best for dark spots
Consider this serum if you want a healthy-looking complexion and natural radiance. It's a newly released Juice Beauty product that has already raked in thousands of 5-star reviews. The serum is designed to hydrate the skin, plump it, and diminish dark spots and other skin discoloration with a high-performance formula infused with no less than 20% vitamin C. The addition of hyaluronic acid and aloe leaf juice leaves the complexion feeling moist and insanely soft. If you're dealing with uneven skin tone and dullness, apply this serum after washing your face and before your moisturizer, and you will have glowing and smooth skin before you know it. Personally, I use it every morning, and I can't get enough of it. It's really amazing and affordable, considering what it does.
---
The takeaway
So are Juice Beauty's products worth the money, and more importantly, do they really work? I definitely think so. Even though they aren't the most affordable ones, if you're willing to spend the money, Juice Beauty has some genuinely great skincare and makeup lines that feel really pampering and nice on the skin. If you're into organic and natural skincare, you have even more reasons to try Juice Beauty since it's among the very few brands that actually make their formulas with only certified organic ingredients.
All products are cleanly formulated and skip potentially irritating or drying ingredients. Hence, no matter how sensitive your skin is, you can safely use Juice Beauty products without worrying about bad reactions. Also, based on my experience with Juice Beauty and what reviewers say, the products really deliver what they promise since they're all made with tried-and-true ingredients and have been clinically tested to perform.
Whatever your skin concern is, Juice Beauty has a product to address it so you can achieve better, clearer skin in no time. From anti-aging serums to brightening moisturizers and acne treatments, there's something in the range that your skin will love to drink up. To sum it up, here are what products should you use depending on what you want to achieve: