I'm not saying I tried every La Roche-Posay moisturizer (though I had my fair share with some), but as a beauty editor, I've been reading and writing about them a lot. This dermatologist-developed brand has won the cult-favorite badge in the skincare community in the past years, and at Women's Concepts, we're big fans of their effective and results-driven formulas. Let's hone in on their best moisturizers today.
Without bragging, La Roche-Posay has a moisturizer that perfectly suits every complexion. They go from mattifying formulas perfect for oily skin to hydrating, soothing, and even SPF-infused. The moisturizers come in all shapes, sizes, and textures, and all of them have at their core the world-famous La Roche-Posay thermal spring water—a base filled with minerals and antioxidants that your skin will love to drink up.[1]
The thing I really find the best about La Roche-Posay (probably most of you do) is the affordability of their products. You can literally find them at every drugstore and beauty retailer for a reasonable price that won't break the bank. Now scroll on to discover the best La Roche-Posay moisturizers and find the right one for your skin type and concern.
The best La Roche-Posay moisturizers
Best for oily skin
This moisturizer is a must-have for those with oily skin for two reasons: it balances sebum and mattifies the skin without clogging the pores or feeling heavy. The gel-like formula is infused with niacinamide and ceramide, which work together to encourage skin repair and support the moisture barrier, ultimately leading to less oil production. And thanks to a blend of earth-derived minerals—perlite and silica—the moisturizer absorbs excess oil and refines pores look while providing a silky smooth finish that looks matte, not greasy. Best of all, it provides hydration that lasts all day.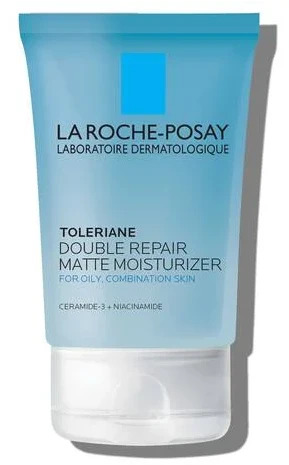 Best for acne
If you're struggling with acne and congestion caused by excess oil, this is the best La Roche Posay moisturizer for you. It contains salicylic acid and one of its derivatives (lipohydroxy acid) to encourage gentle exfoliation, helping decongest pores and clear pimples. It doesn't skimp on hydration, either; whilst glycerin attracts water into the skin, dimethicone traps it there for long-lasting moisture. Bonus points because it quickly gets absorbed into the skin, feels weightless, doesn't leave any greasy residue, and goes well under makeup.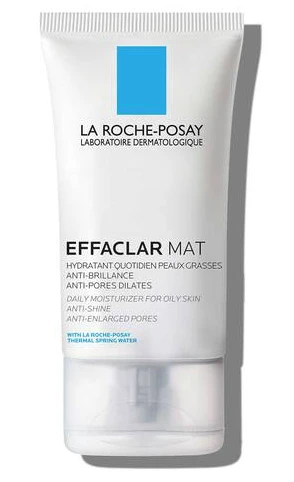 Best for dry skin
This one is a top choice recommended by dermatologists for those with dry skin. It's a popular pick that can help repair the moisture barrier in as little as one hour, providing much-needed relief and hydration. The credit goes to soothing La Roche Posay prebiotic thermal water, lipid-replenishing ceramide, and barrier-fortifying niacinamide. And it gets better—it has a rich, creamy texture that feels lightweight and absorbs easily into the skin, providing immediate comfort and relief.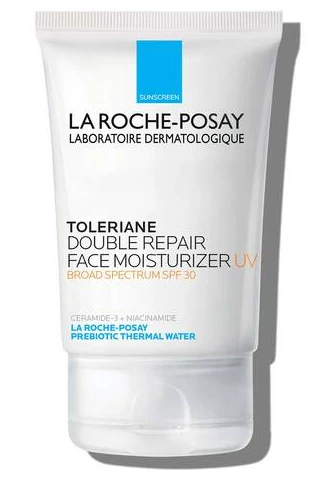 Best for damaged skin
Do you suffer from cracked, chapped, or sensitive skin that needs some serious TLC? Look no further than the La Roche Posay Cicaplast Balm! This balm is packed with the regenerating power of madecassoside, derived from the cica plant, which has been known to promote collagen production, encourage skin regeneration, and boost hydration. Plus, it contains soothing panthenol and nourishing shea butter to calm and nurture your skin. The balm is gentle enough to be approved by the National Eczema Association, so you know it's a trustworthy choice for even the most sensitive skin.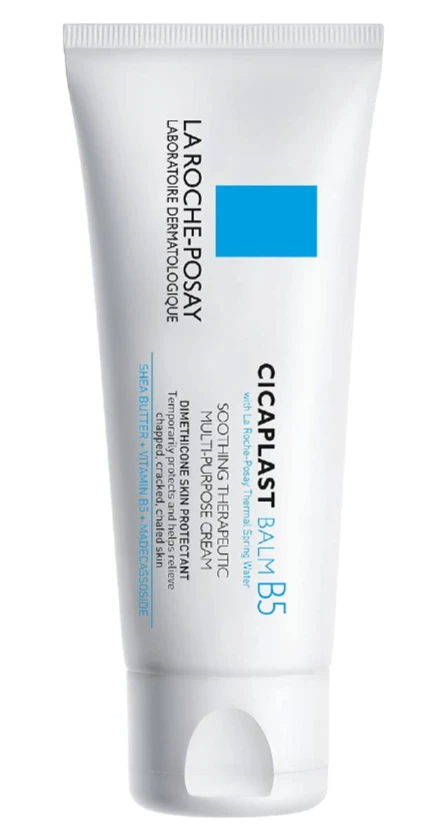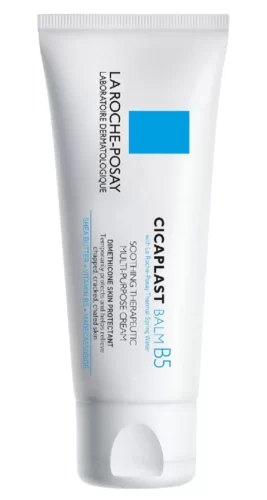 Best for anti-aging
This cream effectively addresses aging signs, from wrinkles to sun spots and everything in between. Thanks to the power of retinol and gradual-release retinol, which stimulate cell turnover, it reveals smoother and more youthful-looking skin. Better still, this cream is suitable even for those with sensitive skin. Its gentle formula is designed to minimize the risk of irritation commonly associated with the use of retinol, ensuring that you can enjoy its benefits without any discomfort. For optimal results, apply the product to clean skin at night, and make sure to follow up with sunscreen in the morning to protect your skin from harmful UV rays.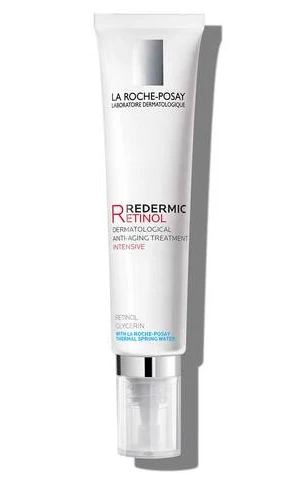 Best for brightening
La Roche Posay crafted this moisturizer for anyone looking to plump, brighten their complexion, and improve uneven tone. That's why they infused it with pure vitamin C, one of the best antioxidants out there that not only neutralizes free radicals but also fades discoloration and promotes collagen growth. The oil-free formula also fusions hyaluronic acid to increase hydration and madecassoside to nourish and calm. Plus, it's non-comedogenic, so it won't ever clog your pores.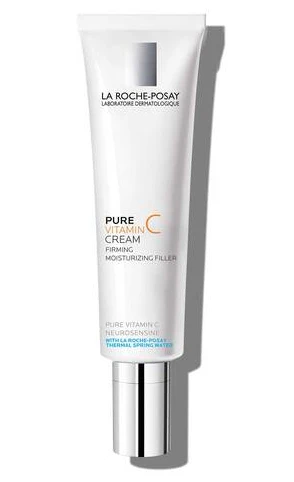 Best with SPF
We've saved the best for last. You apply sunscreen daily, so it better be worth it, and this one definitely is. La Roche-Posay Anthelios Sunscreen provides mineral broad-spectrum sun defense with SPF 50 and an antioxidant shield thanks to Cell-Ox Shield® technology for the pinnacle of protection. The lightweight liquid formula leaves a tinted matte finish, providing you with protection, evenness, and moisture in one step. It's so good that even the Skin Cancer Foundation recommends it for helping prevent sun-induced skin damage, even for those with sensitive skin.