It was an easy quest to find the best La Roche Posay moisturizers worthy of your devotion. As long-standing leaders in dermatologist-backed skincare, La Roche Posay products are as desired as ever. The brand is committed to creating safe and effective products developed and tested by dermatologists, pioneering cutting-edge concerns, the reason their products are constantly on the radar. They also have a product for anything, really. But today's focus is on moisturizers only.
Since skincare is not one-size-fits-all, this post covers the best La Roche Posay moisturizers for every skin type and most common concerns: wrinkles, dark spots, and excess sebum.
At the core of these La Roche-Posay moisturizers is their thermal spring water, a skin-loving base filled with minerals, trace elements, and selenium that give antioxidant, anti-inflammatory, and anti-irritant properties. Hyaluronic acid, glycerin, and vitamin E are other great ingredients used in most of the best La Roche Posay moisturizers.
The best La Roche Posay moisturizers
From the ones to reduce wrinkles to the most brightening and oil-controlling, here you'll find your next favorite La Roche-Posay moisturizer.
Best for oily skin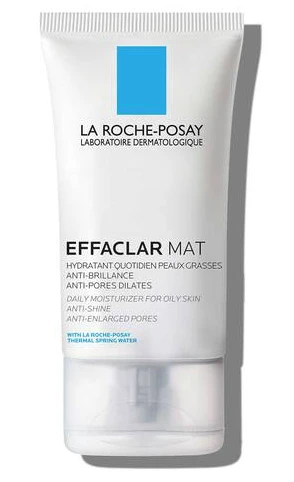 We couldn't make a list of the best La Roche Posay moisturizers without mentioning this one at the top. It's a mattifying oil-free moisturizer infused with LHA (salicylic acid derivative) to gently exfoliate the skin, helping you get rid of excess sebum. The formula also packs glycerin and sarcosine to prevent your skin from drying.
Best for skin repair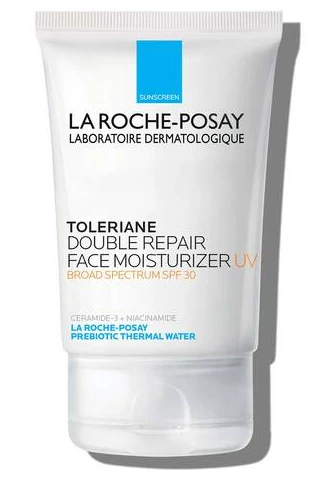 As the name suggests, this moisturizer targets skin repair while provides SPF 30. In addition to La Roche Posay prebiotic thermal water, you can credit niacinamide, ceramide, and glycerin for that. All these ingredients work to restore the skin barrier, making a good pick for dry skin or if you just want to prevent dryness in the cold season. Hey oily skin types, you are also given the go-ahead to use it since it's non-comedogenic and oil-free.
Best for anti-aging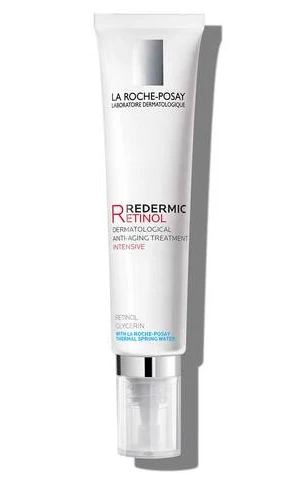 For diminishing and preventing sun damage, fine lines, and wrinkles, this retinol-boosted moisturizer stands out. The dermatologist-tested formula is one of our favorites for addressing aging signs; it contains retinol and salicylic acid meant to promote cell turnover and exfoliate and glycerin, hyaluronic acid, and adenosine meant to hydrate and nourish.
Best for the night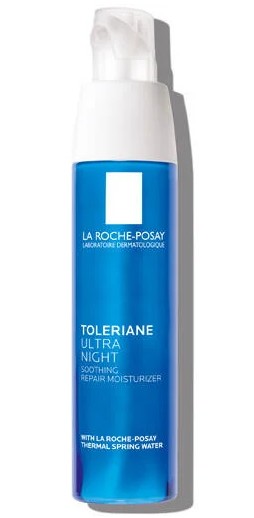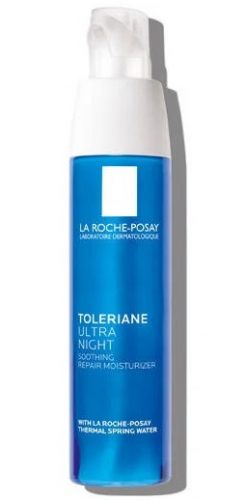 Who doesn't want a night cream to work while sleeping and wake up with happy skin? This one does just that, being touted as the best La Roche Posay moisturizer for PM routines. It is made with dipeptide, vitamin E, shea butter, and niacinamide to moisturize, restore and soothe the skin. At the same time, glycerin attracts water from the environment, pulling it into the skin, so your skin will be plump and bouncy the following morning.
Best with vitamin C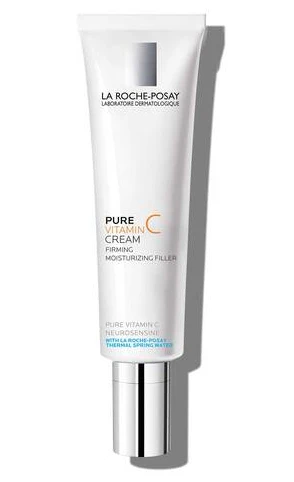 We recommend this La Roche Posay moisturizer to those who want to brighten their skin and keep it plump and bouncy. It uses the active form of vitamin C, aka L-ascorbic acid, which gives brightening properties and antioxidant benefits. Ingredients like hyaluronic acid, madecassoside (a derivative of Centella Asiatica plant), and glycerin ensure hydration and nourishment. Reach this one if you want to get rid of the signs since you were a sun worshiper.
Best with SPF
We couldn't end the list with the best La Roche Posay moisturizers without Anthelios Sunscreen SPF 60. It not only shields the skin against UVA and UVB damage. But it protects against free radicals with antioxidants from Senna Alata extracts and tocopherol. It's ideal for oily and acne-prone skin types.