In our recent attempts at finding the best natural hyaluronic acid serum, we discovered that it's not as easy as it sounds. There is always room for confusion when it comes to natural, clean skincare formulations, with all the nebulous around what these terms really mean. The only way to get a natural skincare product that delivers without compromising results is to explore yourself and ensure you're purchasing from a trustful brand. However, buying skincare shouldn't be exhausting; we could not agree more. With this in mind, we rounded up the best organic and natural hyaluronic acid serums that vow to add hydration, plump, and diminish wrinkles look without the harsh chemicals that may sensitize your skin.
The best natural and organic hyaluronic acid serums
Take a peep below and pick your favorite:
---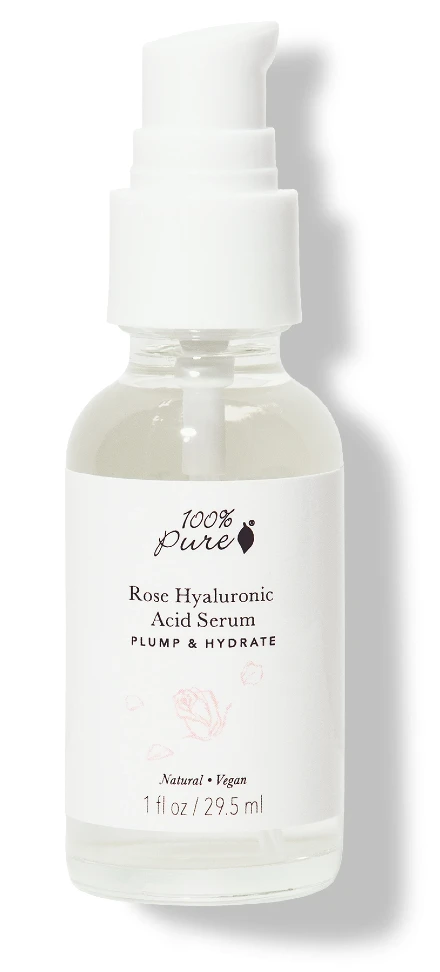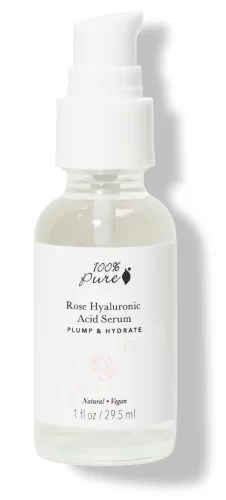 100% Pure Rose Hyaluronic Acid Serum
The best organic hyaluronic acid serum was made with sodium hyaluronate derived from sweet potatoes on an aloe vera juice base, both working to plump and hydrate immediately and in the long run. Vegan, natural, and skipping fragrances and alcohol, 100% Pure Rose Hyaluronic Acid Serum softens skin in an instant, leaving a radiant glow and a rose scent that'll make you look further to using it day and night. It's a great pick if you want to keep skin calm as it's infused with calendula, white tea, and chamomile extracts.
---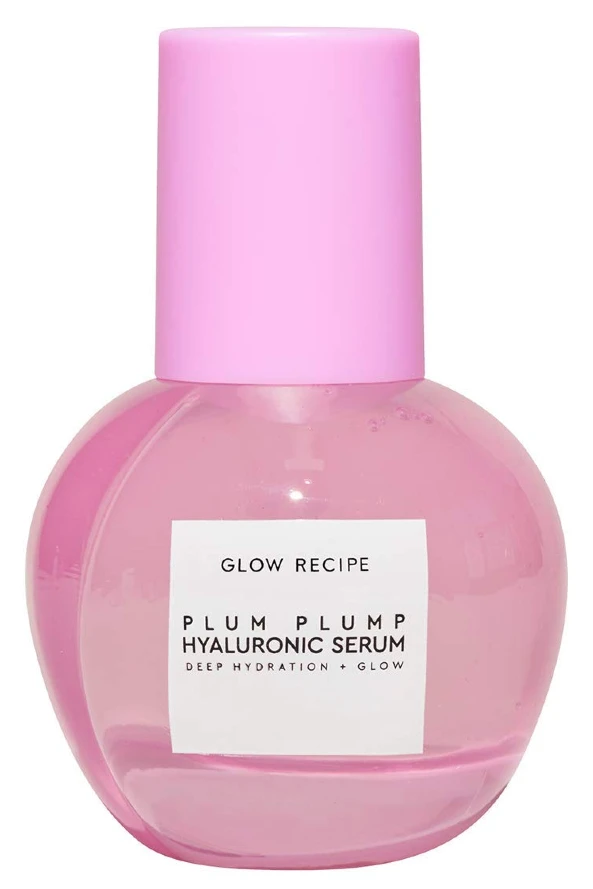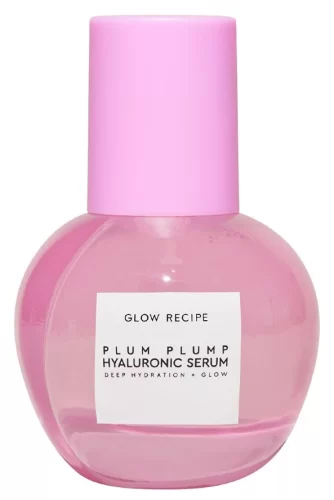 Glow Recipe Plum Plump Hyaluronic Serum
As one of the best natural hyaluronic acid serums, this formula contains a whopping five sources of multiple molecular sizes of hyaluronic acid that burst hydration into the skin for a visible bouncy look. The lightweight yet rich gel-like serum also contains vegan collagen and silk protein that increase skin elasticity and moisture retention, diminishing the look of fine lines and wrinkles. It's undoubtedly a serum worth trying if you're aiming for glass-skin goals.
---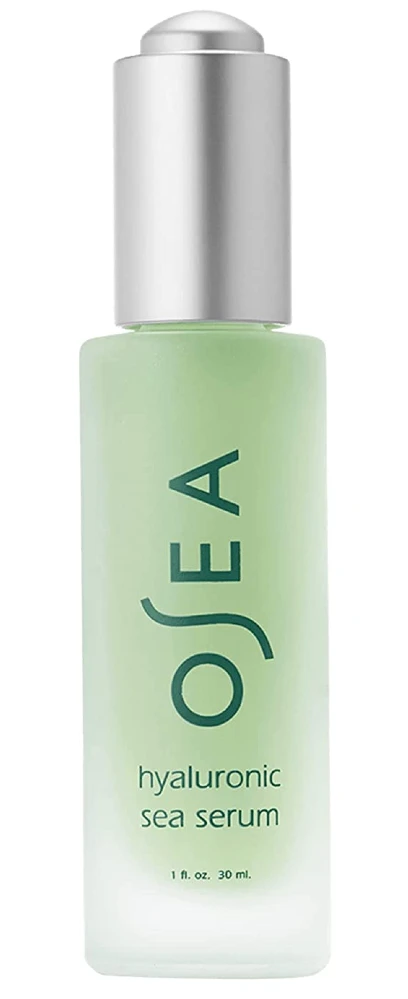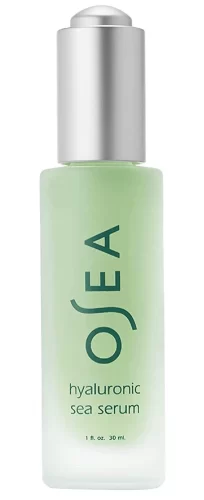 Osea Hyaluronic Acid Serum
Laced with high and low molecular weight hyaluronic acid that increases firmness and hydration, Osea Hyaluronic Acid Serum is a must for anyone in need of a bit (or rather, a lot of) hydration. It's also spiked with betaine, snow mushroom, and volcanic marine ferment, all targeting to smooth fine lines, plump, and seal in moisture. The clean serum works like a charm for all skin types, as it skips oils, fragrances, parabens, or any other unfriendly compound. Color us impressed.
---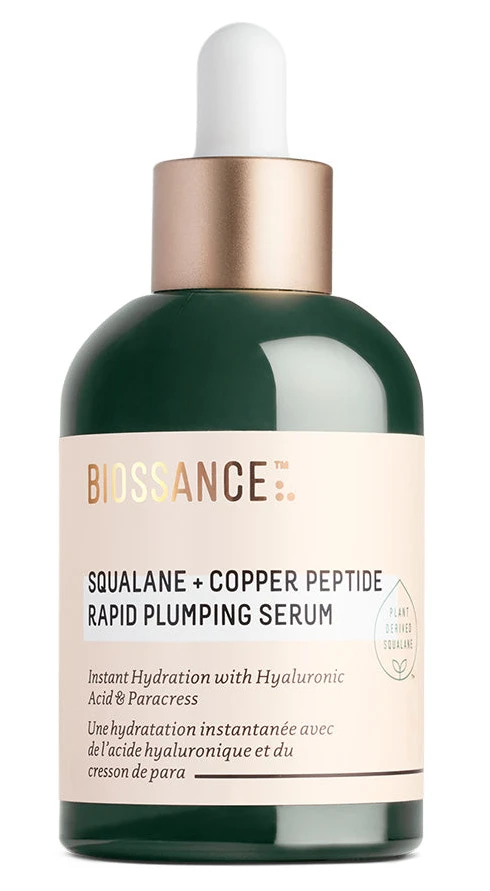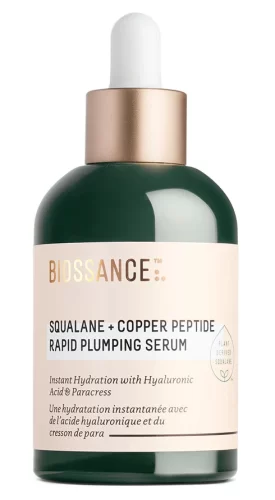 Biossance Squalane + Copper Peptide Rapid Plumping Serum
Biossance made this serum for days when thirsty skin craves extra hydration, working hard to reveal a firmer and bouncier complexion. It's one of the very best natural hyaluronic acids because it loads an innovative hydrating trio of hyaluronic acid, polyglutamic acid, and squalane for instant and long-lasting hydration, while copper peptides support collagen production for fewer wrinkles and firmer skin.
---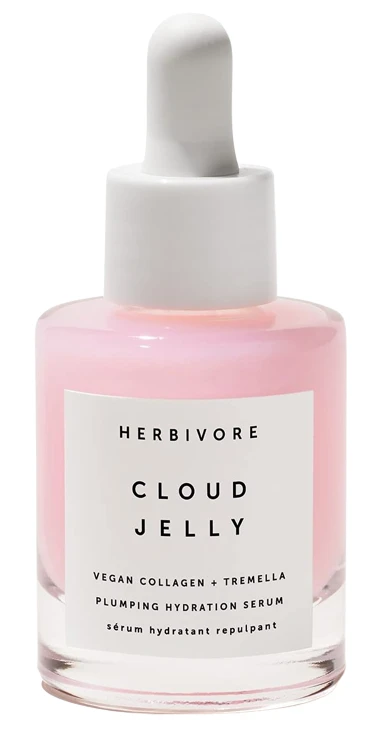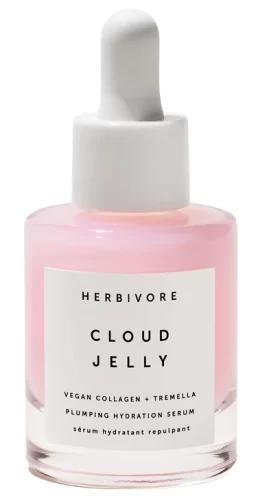 Herbivore Cloud Jelly Pink Plumping Hydration Serum
This formula is made with a hyaluronic acid alternative, aka tremella mushroom extract praised for its superior water retention capacity and gentleness. Additionally, it packs vegan collagen and a slew of fruit-derived antioxidants to neutralize free radicals and keep skin healthy. Its bouncy jelly-like texture goes on silky, has enough body that it doesn't drip, and absorbs super fast, leaving behind a radiant glow.
---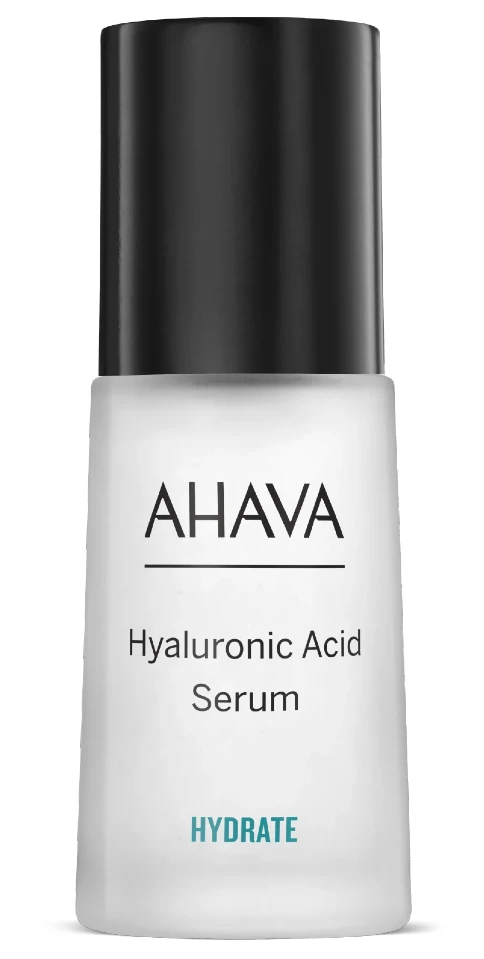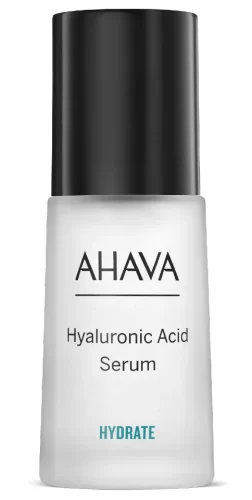 Ahava Hyaluronic Acid Serum
In spite of its popularity, Ahava Hyaluronic Acid Serum is definitely worthy of your skincare routine, being powered by a bunch of skin-friendly ingredients you won't find in your everyday products. There is Ahava's signature blend (Osmoter) which consists of minerals sourced from the Dead Sea that act as a moisture magnet to hydrate, hyaluronic acid, and allantoin to soften. But here's the fun part: the serum also boasts serious anti-agers like energy-boosting peptides to support skin renewal and matrixyl 3000, a breakthrough complex of two anti-wrinkle peptides, working to hold on to that forever youthful-looking visage.
---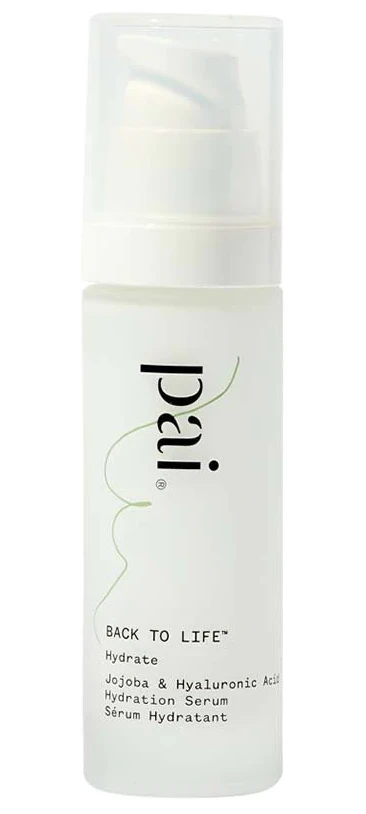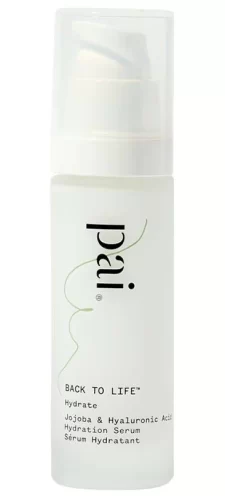 Pai Back To Life Jojoba & Hyaluronic Acid Hydration Serum
Whenever your skin needs a pick-me-up, Pai Back To Life Hydration Serum can help. Free of nasties but loaded with a long list of skincare credentials, such as hyaluronic acid, glycerin, jojoba oil, and vitamin E, this serum keeps skin plump, soft, and hydrated all day long. The smooth, rich gel texture feels like a treat to smear on, sinking in the blink of an eye and leaving behind that coveted glow. It's a go-to if your skin tends to react easily.
---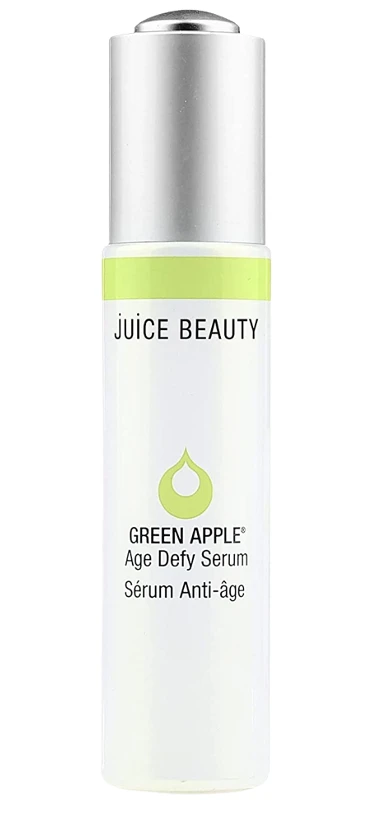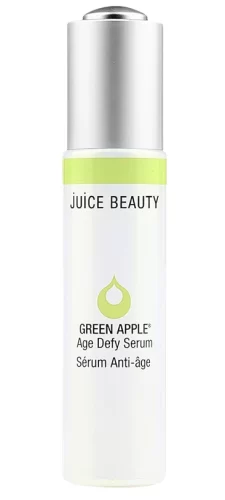 Juice Beauty Green Apple Age Defy Serum
If you're looking for the best organic hyaluronic acid serum that also neutralizes free radicals and corrects dark spots, this is it. Juice Beauty Green Apple Age Defy Serum aims to hydrate and even skin tone while preventing further hyperpigmentation in a clean formula infused with plant-derived hyaluronic acid and alpha and beta hydroxy acids. Nevertheless, this serum is not for you if your skin is easily reactive or you have rosacea.
---
Farm House Flat Out Firm Hyaluronic Acid Serum
There are all kinds of hydration-boosting and skin-strengthening ingredients in this organic serum, namely a cocktail of four molecular weight hyaluronic acid, vitamin B5, peptides, plus cucumber extract, and aloe juice. It's so great that no sooner was it launched than it enjoyed a great deal of attention and for a good reason. In a consumer perception test, 81% agreed their skin felt and appeared firmer in one month, and after two months, their wrinkles were reduced by up to 45%. Impressive!
---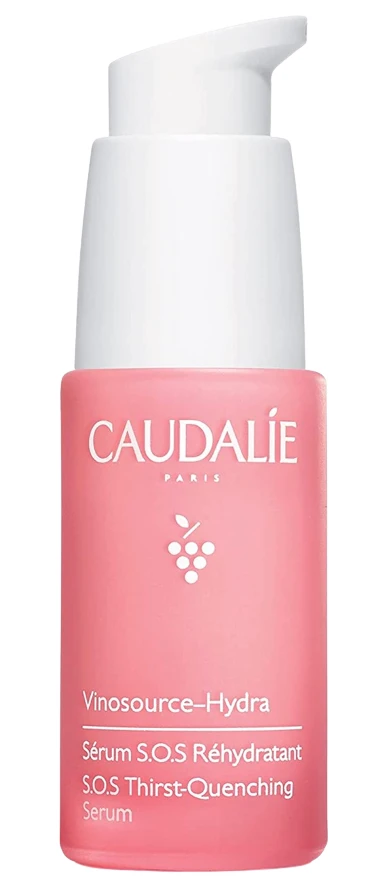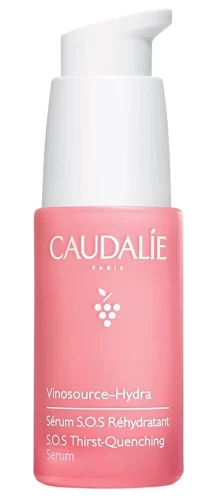 Caudalie Vinosource-Hydra S.O.S Intense Hydration Hyaluronic Acid Serum
Made with 97% natural origin ingredients, Caudalie Vinosource-Hydra S.O.S vows to boost hydration by 40% and hold it on all day long — gratitude to hyaluronic acid and organic grape water. The lightweight texture is satisfyingly bouncy and melts into the skin as you apply it, leaving you with a complexion that feels hydrated and supple. And everything about this serum is sustainable, coming in fully recyclable packaging. Now you know why it's one of the best natural hyaluronic acid serums out there.
---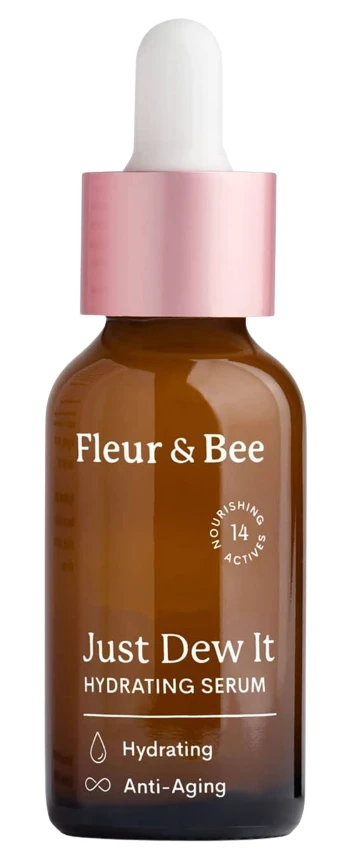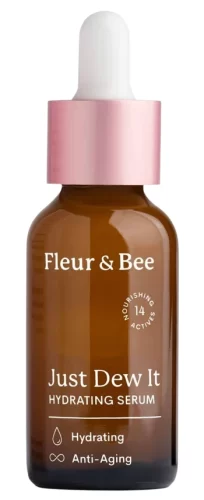 Fleur and Bee Just Dew It Hydrating Serum
As new as it is, this formula is already enjoying a great deal of attention. Combining sodium hyaluronate with olive oil-derived squalane, niacinamide, and aloe leaf juice says more than enough about its hydrating power. Fleur and Bee Just Dew It Serum quenches thirsty skin in an instant and increases hydration levels when used in the long term in a formulation that skips hazardous chemicals. You'll absolutely love the immediate soft, plump feel that it leaves behind and the natural glow, we promise!
---
Frequently asked questions about hyaluronic acid serums
How to use natural hyaluronic acid serums?

After cleansing and toning, layer hyaluronic acid serum (on damp skin), then follow with a moisturizer to trap everything in.

What are the benefits of a natural hyaluronic acid serum?

Hyaluronic acid serums are most hailed for their ability to help skin retain more moisture, boost hydration levels, enhance firmness, and plump fine lines and wrinkles look. Hence, everyone needs hyaluronic acid to maintain firmer skin.

What can you pair hyaluronic acid serum with?

Hyaluronic acid serums can be paired with pretty much everything, including retinol, vitamin C and glycolic acid. It's actually a great hydrating and soothing treatment to reduce the chances of irritation.

Can I use natural hyaluronic acid every day?

Yes, hyaluronic acid serums can be used every day, giving the best results when applied twice daily in your PM and AM routines.