So, if you've decided that today is the day to start your journey towards healthy and effective skincare, the best natural vitamin C serums will get you started. After all, vitamin C is a must-have in every skincare routine, whatever the skin type, age, or season. So why settle for anything less when you can get a serum that delivers a potent dose of vitamin C and other benefits using only carefully selected natural and organic ingredients? Plus, you'll feel good knowing that most of these serums are eco-friendly and cruelty-free, so you can be a conscious consumer while you're at it.
Read on to find out our top picks for the best natural and organic vitamin C serums and learn about our selection process—we looked at quite a few factors giving thought to the beauty industry's loose use of the terms "organic" and "natural."
How we selected the products
We've considered your concerns by thoroughly evaluating each serum's formula, percentage of natural ingredients, and customer reviews. We start by checking for certified approvals making sure those serums have earned their badges from third parties like USDA or Ecocert. This means they met stringent standards for organic ingredients and production methods, with minimal use of synthetic chemicals and pesticides. We also looked for other badges like EWG Verified, Leaping Bunny, or PETA, which reflect the clean formula and no animal testing involved in their making.
And, of course, potency is key. We want serums concentrated in vitamin C to deliver all those juicy brightening, firming, and antioxidant benefits.
Now that you know what we're after, check out our selection. It includes a range of natural vitamin C serums packed with powerful botanical extracts that work great on all skin types to boost radiance.
The best natural vitamin C serums
---
Juice Beauty Prebiotix™ 20% Vitamin C Serum
Psst, have you heard about the new guy at Juice Beauty crafted with organic ingredients? It's the talk of the town and for a good reason. It boasts an impressive 20% pure vitamin C concentration (the maximum allowed in OTCs), making it a potent ally in the fight against free radicals and skin discolorations. There is also a mix of prebiotics that balances and nourishes the skin's microbiome to make it more resistant to external foes. The best part is that it's crafted with certified organic ingredients, comes in a lightweight gel-like formula, and is housed in a recyclable glass bottle, making it kind to your skin and the planet.
---
Biossance Squalane + Vitamin C Dark Spot Serum
This might be a better option if your skin is dry or sensitive (or both). Featuring a stable and oil-soluble form of vitamin C, the formula is specially crafted for ultimate skin penetration without harshness. With the added benefits of licorice root extract and mushroom, it's a powerhouse in the fight against dark patches and uneven skin tone. And let's not forget the star ingredient, squalane, a sebum-like substance that nourishes and protects your skin from dryness. Plus, it comes in a convenient travel size—perfect for the jet-setting, always-on-the-go lifestyle.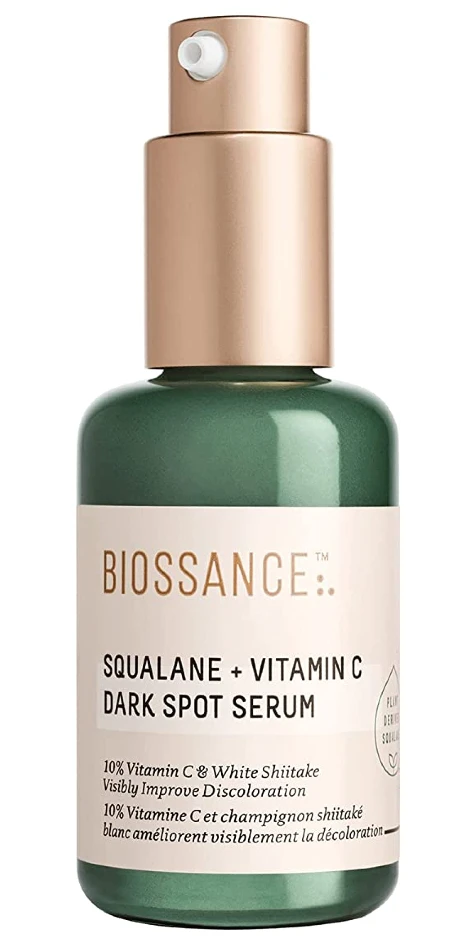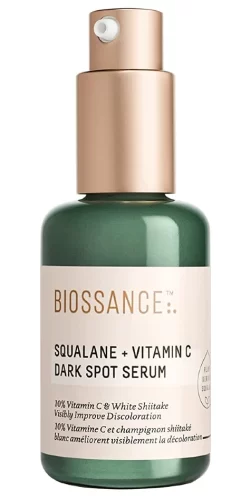 ---
100% Pure Vitamin C Serum
You could say that this is the OG of natural vitamin C serums, perfect for anyone looking to overhaul their complexion. Enclosed in a dark bottle for increased resistance to oxidation and made on an organic aloe gel base, 100% Pure Vitamin C Serum is what you need for protection, hydration, and firmness. To further enhance the formula, it also includes a range of botanical oils like broccoli and evening primrose that lock in moisture and nourish the skin. The lightweight texture feels incredibly hydrating, and 100% Pure recommends we use this serum in our PM routines. Deal!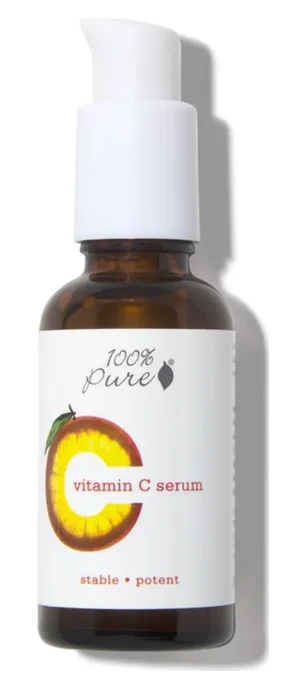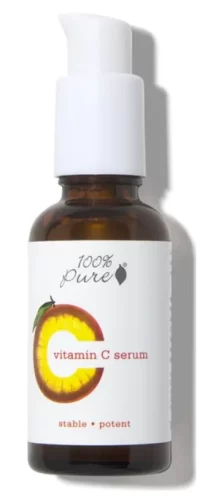 ---
Mad Hippie Vitamin C Serum
Yes, this beauty contains our favorite ingredient, vitamin C, and skips unforgiving compounds, but that's just the tip of the iceberg. It's also packed with vitamin E and ferulic acid to double the antioxidant benefits and three potent humectants that pull water into the skin, boosting hydration and softening fine lines. It's a brilliant all-rounder for brighter, moist skin. A dupe to the famous SkinCeuticals CE Ferulic, if you will.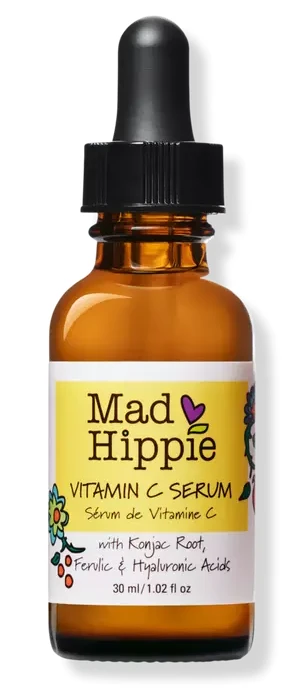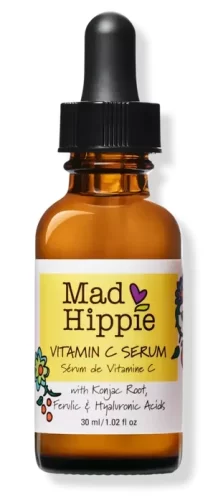 ---
Fleur & Bee Nectar of the C Vitamin C Serum
You need this serum if you're on the hunt for hydration and antioxidant protection from one gentle product made without nasties. The skin nectar is made with a gentle form of vitamin C to be delicate even to the most sensitive complexions. Hyaluronic acid, niacinamide and aloe juice are added to the mix to hydrate and soften fine lines. The light citrus scent (which comes from grapefruit oil) is an added bonus that'll make you look further to applying it.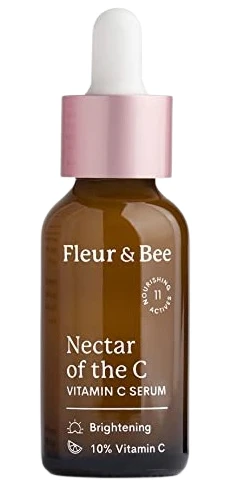 ---
Youth To The People Energy Serum
True to its name, this serum is like a heavy buster of energy for the skin thanks to an impressive complex of vitamin C and a mix of antioxidant-rich fruit. It's potent enough to diminish the look of hyperpigmentation and mild enough not to trouble your skin. Its ledger texture absorbs fast without leaving sticky residues or feeling heavy.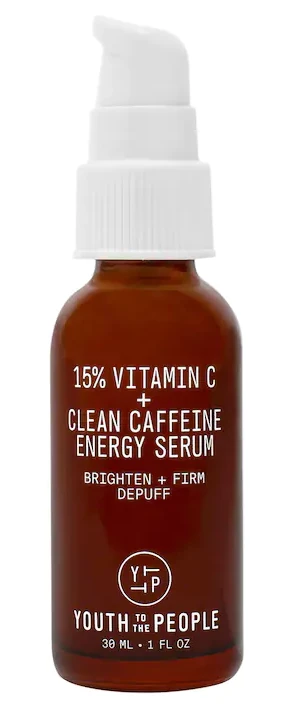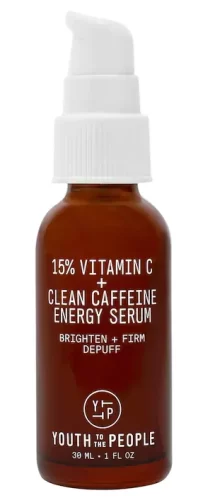 ---
Derma E Vitamin C Concentrated Serum
Who said you have to shell out the big bucks to score the best natural vitamin C serum? Derma E Vitamin C Concentrated Serum stands out for its ability to promote radiant skin and deliver intense moisture. Helped by aloe leaf juice, glycerin, and sodium hyaluronate, the serum hydrates intensively, making fine lines less noticeable and leaving the skin visibly plump.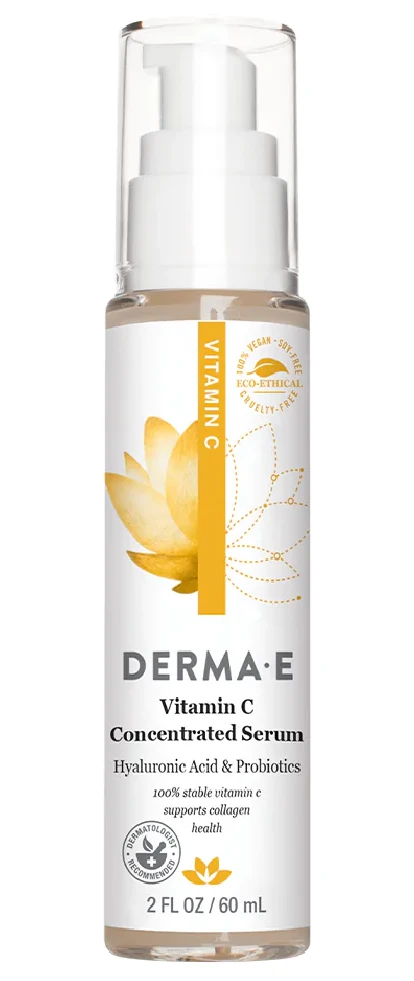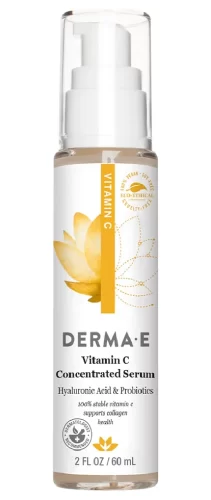 ---
Klairs Freshly Juiced Vitamin C Drop
From the K-beauty aisle, we love Klairs Freshly Juiced Vitamin C Drop. It's a gentle option that works delicately to improve skin without dryness or irritation some might experience from vitamin C. It fusions 5% ascorbic acid with a slew of skin-soothers, including Centella asiatica, known to enhance collagen, calm, and heal the skin. Although it has an oily texture, it absorbs quickly and leaves no sticky residues behind.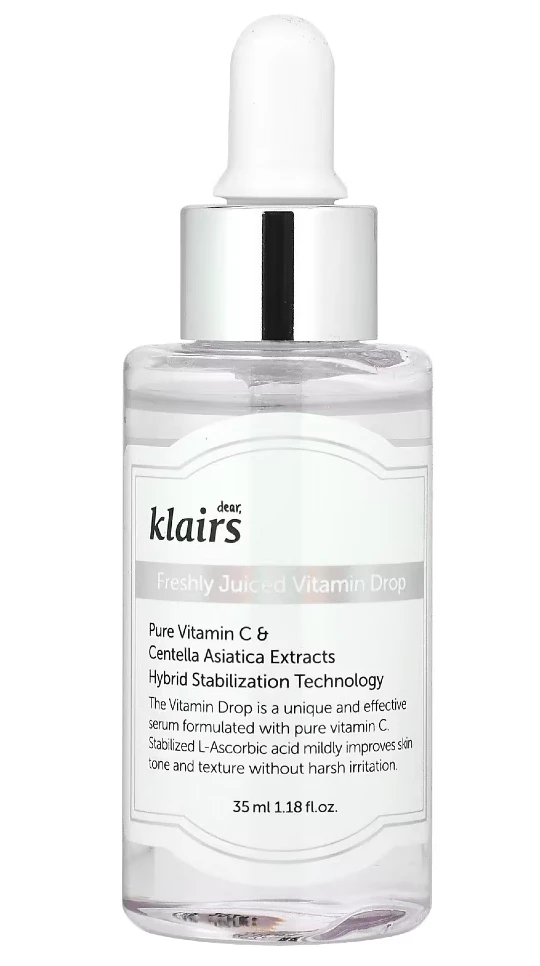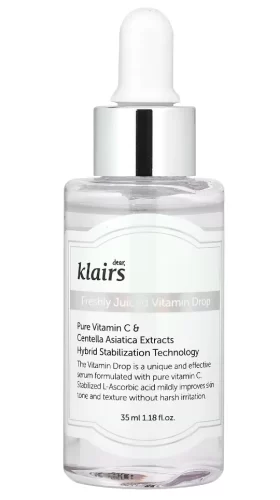 ---
Kora Organics Noni Bright Vitamin C Serum
Not just a pretty face, this Insta-worthy serum has an impressive ingredients lineup. It's loaded with 12% stabilized vitamin C and probiotics, aka good bacteria, which play a key role in reinforcing the skin and fortifying the protective barrier. We give this one extra credit for the pump dispenser that doesn't allow the daily environment to degrade the active-but-fragile vitamin C and for the fact that 70% of the ingredients come from organic farming certified by Ecocert.


---
Tata Harper Resurfacing Vitamin C Serum
This serum is where nature-derived exfoliating acids meet to resurface skin gently yet effectively. It transforms dullness into a healthy-looking glow by gently sloughing off dead cell buildup while protecting your skin with a bunch of antioxidants, including vitamin C-rich Kakadu plump and sea buckthorn. There's also squalane and Cupacu butter to leave your complexion baby soft. Also, its velvety texture and energizing natural scent make for a luxurious skincare routine. To top it off, it's Cosmos-certified and made with 100% natural origin ingredients, so you can feel good about your purchase.


---
Alpyn Beauty Bearberry & Vitamin C Glow Serum
With a majority of the ingredients derived from natural sources, this serum has been clinically proven to improve skin texture, firmness, and radiance. It has vitamin C and barberry to promote a glowy complexion, and bakuchiol, a natural retinol alternative that improves cell turnover. We also love that it's made in a base of aloe leaf juice, which is a natural humectant that attracts moisture into the skin.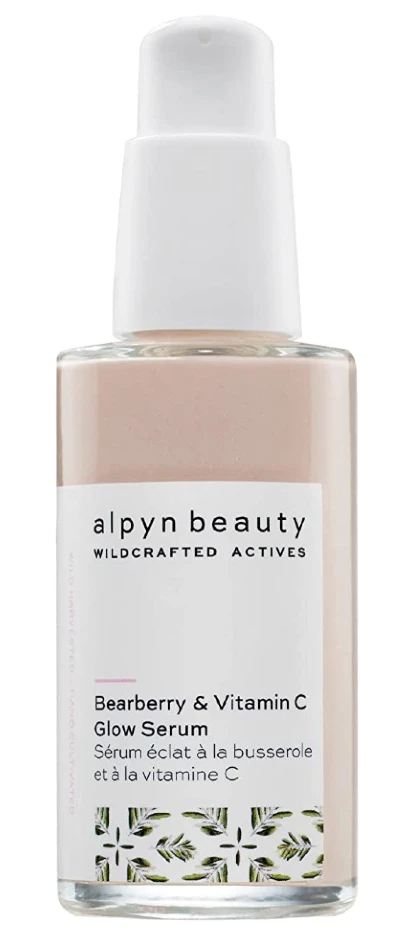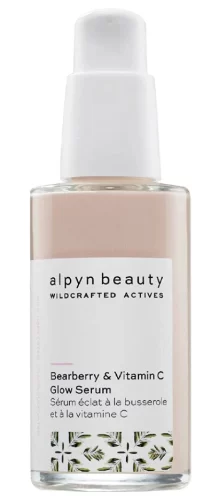 ---
Pai Stabilised Vitamin C Brightening Booster
Whether you prefer to mix it with your go-to serum or use it solo, this vitamin C booster is a game-changer. Boasting a hefty 20% concentration of THD ascorbate, an oil-soluble form of vitamin C, this formula penetrates deep into the skin for impressive results. Its sunflower oil base might sound heavy, but it's surprisingly lightweight, leaving your skin with a healthy, radiant glow. Best of all, this gentle vitamin C is slowly released into the skin, making it a fantastic option for those with sensitive skin.