Now, more than ever, your fine lines and wrinkles are on fast-and-furious, making you search for all kinds of products to whisk them away. Dehydration, dullness, deep lines, and dark spots make their way to your complexion, making the dream of flawless skin at maturity an impossible mission. But the good news is that with a targeted night serum used in a diligent skincare routine, the unattainable becomes possible.
During the night, the body recovers, and the skin is in a repairing state. As such, slathering it in specific ingredients helps you get most of the healing process. We're here to help you find the best night serums for mature skin that deliver essential nourishment so that you wake up glowing.
What to look for in a night serum for mature skin?
At night, when the body's metabolic rate decreases, the skin's metabolic rate increases. Simply put, this means that old skin cells turn over, allowing new cells to grow. So, if you want to give your skin a hand at night, use ingredients meant to speed up cell turnover, like retinol and alpha-hydroxy acids (AHAs) such as glycolic and lactic acids. It's a great recipe to wake up to smoother, even-toned skin!
Also, the best night serums for mature skin are infused with ingredients that replenish what skin began to lose in the first place. Therefore, hyaluronic acid, peptides, and ceramides are the main pillars whose production decreases with age, so it's crucial to help balance their levels in the skin by using them in your night serum.
Because free radicals are a major cause of premature skin aging, it's vital to defend your complexion with antioxidants. Yep, your skin needs antioxidants at night, even if it doesn't have to fight free radicals. Antioxidants build up for the following day, so your skin is even more resistant to external damage. Speaking of antioxidants, vitamin C is the best to have in your new night serum since that'll aid in collagen production, making your skin appear plump.
The best nigh serums for mature skin
Do you want to wake up to hydrated skin and a firmer appearance? We've scoured the internet for you, and it turns out these are the best night serums for mature skin that'll do the job while you're Zzz'ing.
---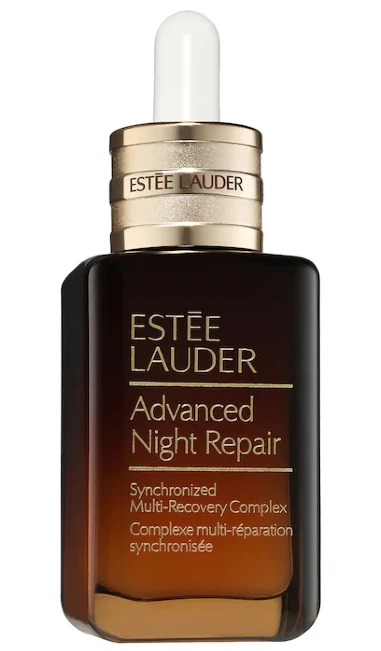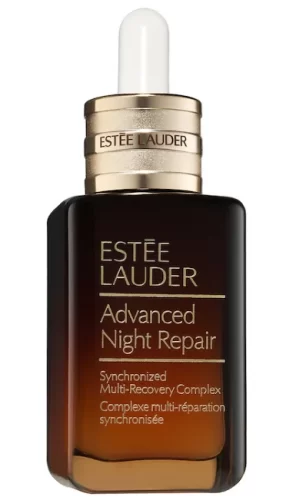 Estée Lauder Advanced Night Repair Multi-Recovery Serum
The icon serum of Estée Lauder takes the stage in the best night serums for mature skin that reduces aging signs by supporting the skin's ability to repair. Boosted with probiotics, it helps strengthen the skin, soothe it and minimize dryness. Sodium hyaluronate goes deep into the skin layers with its small molecules, where it infuses skin with hydration for results that last. And to burst hydration even more, the formula contains yeast extract, which also aids in brightening and gives antioxidant protection. Applying this serum every night (and day, why not?) leaves skin smoother, less lined, plumper, evener, and pores appear shrunk. It sounds like a winner, doesn't it?
---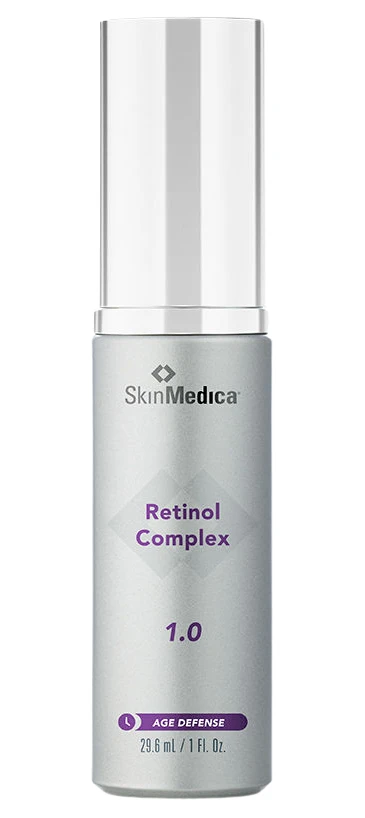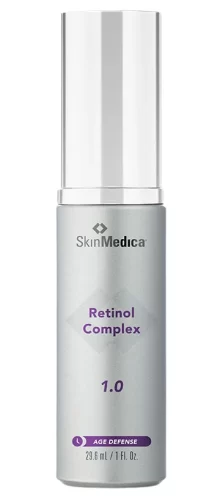 SkinMedica Retinol 1.0 Complex
SkinMedica Retinol 1.0 Complex is the best night serum for mature skin for those who aren't retinol starters. This serum is like rejuvenation and radiance bottled in a concentrated formula that targets uneven tone, wrinkles, dullness, and lack of moisture. The most potent anti-agers fuse into a lightweight serum that gets absorbed in a second, loading the skin with retinol, niacinamide, squalane, peptides, vitamin E, and ceramides, to name a few.
---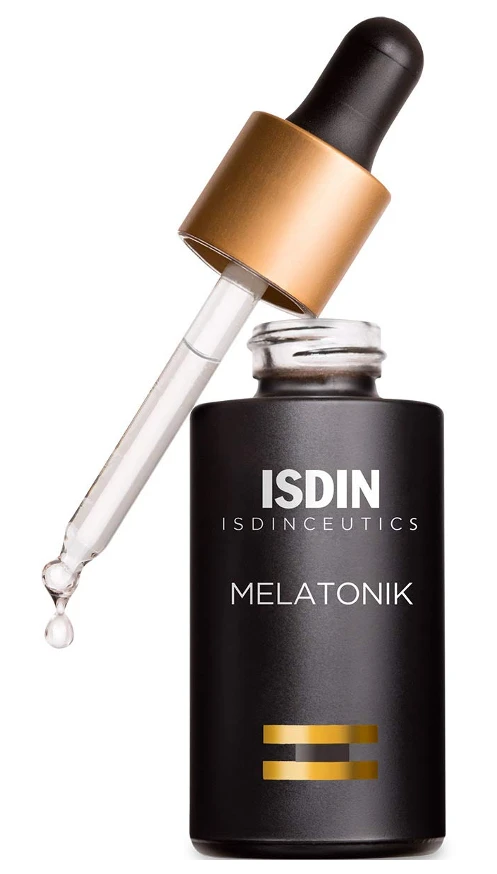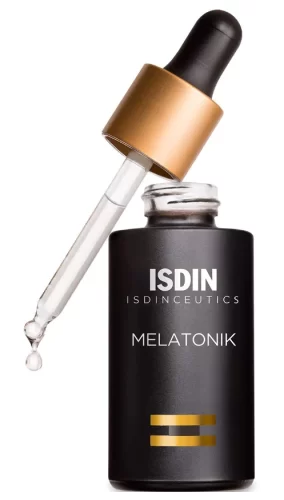 Isdinceutics Melatonik Recovery Night Serum
Repair, restore, and brighten your skin with ISDIN Melatonik Recovery Night Serum. The simple formula uses three powerhouses of anti-aging skincare, aka vitamin C to boost collagen, squalane to prevent transepidermal water loss, bakuchiol, which is a retinol alternative, and melatonin that enhances skin's ability to neutralize free radicals. This skin-loving cocktail works hard to reduce wrinkles, repair damage, and enhance firmness while you sleep.
---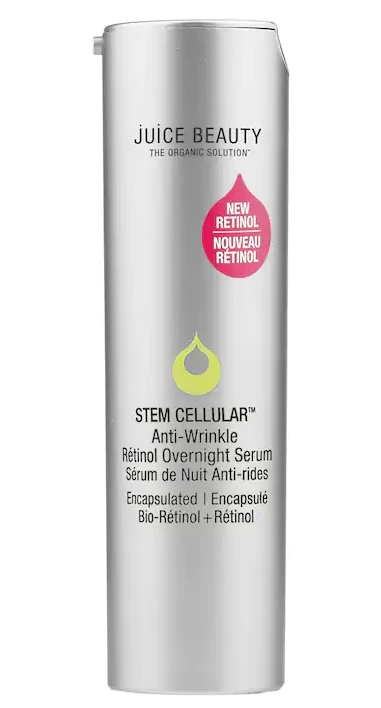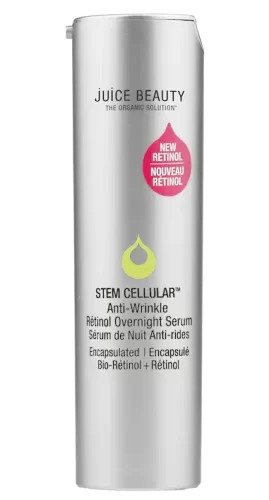 Juice Beauty Stem Cellular Retinol Overnight Serum
Juice Beauty Anti-Wrinkle Overnight Serum couldn't miss from the best night serums for mature skin top for the simple reason that it delivers transformative results, and everyone praises it for that. First of all, it's packed with 2.5% bio-retinol and retinol to boost cell turnover for an evener, smoother complexion. Secondly, it contains peptides, CoQ10, sodium hyaluronate, and vitamin B for skin that craves hydration and repair. The multiple sources of antioxidants prep skin for the following day to stay defended against external stressors. Finally, the formula is full organic and vegan like all Juice Beauty products, never letting down anyone.
---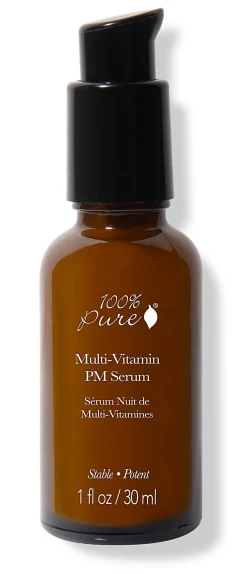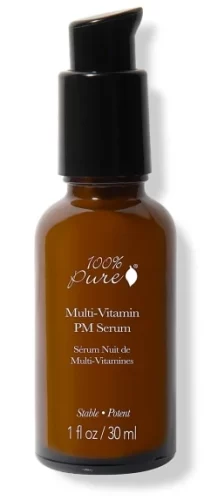 100% Pure Multi-Vitamin PM Serum
For natural skincare folks, 100% Pure made one of the very best PM serums for mature skin that claims to reduce lines and wrinkles as well as enhance firmness and elasticity while evening your skin tone. To do all that, the formula is infused with 1% retinol, 10% niacinamide, 10% vitamin C, and 10% vitamin E — all superstars for anti-aging, from plumping wrinkles to diminishing dark spots and restoring glowy, healthy skin. Besides, this night serum is enhanced with botanical oils, hyaluronic acid, and squalane so that you wake up to a nourished, happy complexion.
---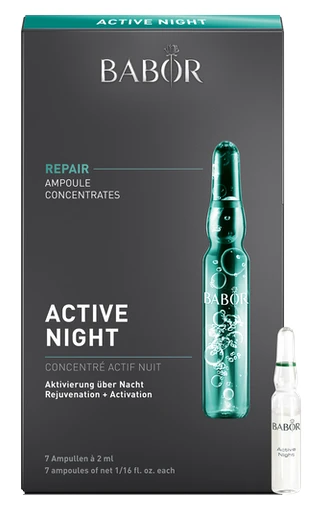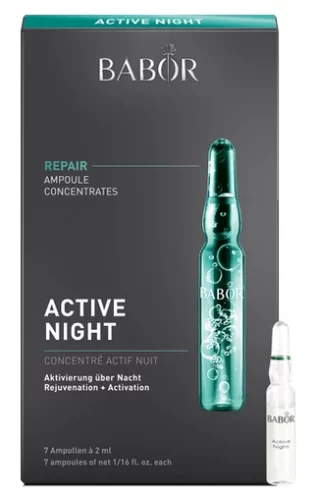 Babor Active Night Ampoule Serum Concentrates
Usually, ampoules are more concentrated than regular serums due to their high concentration of actives. As such, Babor has this seven ampoules kit, enough to last you one week with nightly applications for an intense skin revive. These ampoules are boosted with salix nigra bark extract, algae, and truffle (rich in fatty acids) extract that work to diminish aging skin, smoothing and hydrating. On top of everything, they're filled with sodium hyaluronate to plump and increase long-term hydration. Don't forget to shake before use.
---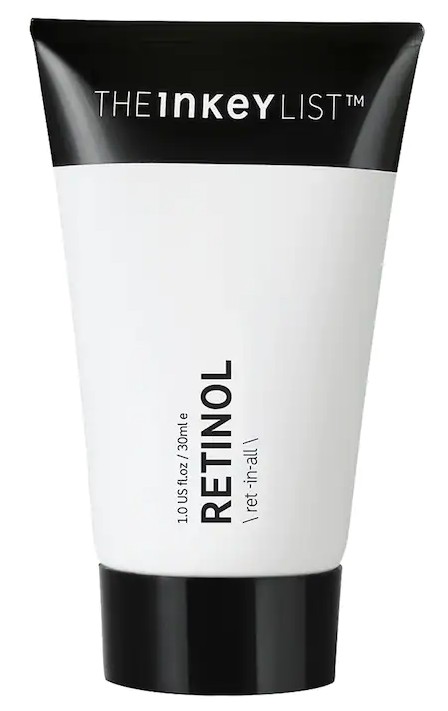 The INKEY List Retinol Anti-Aging Serum
An award winner and a favorite for skincare devotees, The Inkey List Anti-Aging Serum works wonders at correcting wrinkles, evening tone, and diminishing dark spots — three concerns of people with mature skin. The formula fusions 1% retinol with 0.5% granactive retinoid to reduce fine lines and wrinkles and smoothen skin. Also, it is made with squalane, great for hydration and soothing. Its texture is a lightweight gel-serum that instantly gets absorbed into the skin, promoting a healthy, dewy look.
---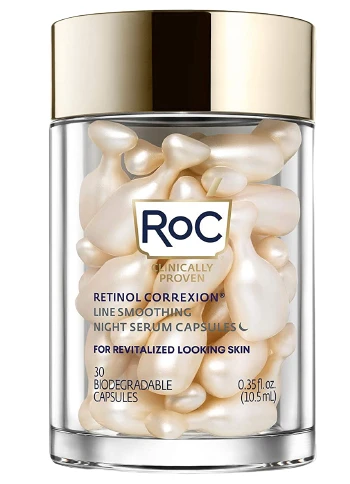 RoC Retinol Correxion Anti-Aging Wrinkle Night Serum
The great thing about capsules serums is that they keep ingredients active, unlike most serums that lose potency after two months of light, heat, and air going in. These ones are filled with retinol plus ceramides, which aid in supporting cells together to prevent moisture loss and damage caused by environmental stressors. The soybean oil in the formula is rich in vitamin E, great at softening and preventing water evaporation. No water, no fragrances, no alcohol, definitely gold mine for mature skin.
---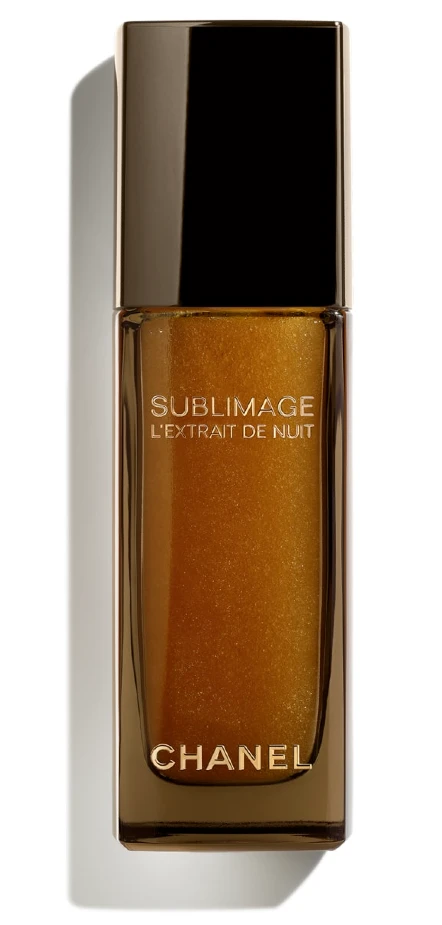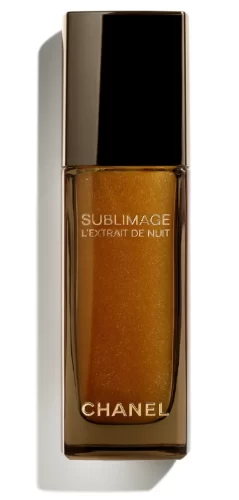 Chanel Sublimage L'extrait De Nuit
If money isn't a problem, this night serum is for you and your generous budget. Chanel Sublimage L'extrait De Nuit is a golden elixir with a luxurious texture that's rich and light at the same time, making skin feel hydrated, detoxed, and nourished. The active ingredients in the formula include peptides, fermented vanilla planifolia stem cells to strengthen skin and repair it, and intense vanilla water to buildup the skin's antioxidant defense system for the next day. And the glowy texture that delivers radiance without stickiness is the cherry on top. Sold!