Oil-based moisturizers are the best treat for a dehydrated and cracked complexion and work great to replenish a broken barrier as well. So most experts recommend keeping one nearby and having it ready for those days when skin is troubled. That's why we scoured the internet to uncover the best oil-based moisturizers with different formulas and active ingredients so you can find your perfect match.
What are oil-based moisturizers?
If you've ever wondered how to tell if your moisturizer is oil- or water-based, look no further than the ingredients list. If the first ingredient is water, you are holding a water-based moisturizer in your hand. On the other hand, if the first ingredient is an oil (for example, jojoba oil or sweet almond oil), then it's an oil-based moisturizer. They most often come in the form of body or face oil, ointments, body butter, or thick creams, and the difference between them is solely in the amount of oil contained in the product. Oil-based moisturizers also contain mostly occlusives and emollients, while water-based moisturizers focus on humectants.
Who should use oil-based moisturizers?
Oil-based moisturizers are ideal for those with dry skin that has a damaged barrier or lacks sebum because they have the ability to replenish the skin's barrier function. In addition, many oils contain vitamins as well as various fatty acids known for their anti-aging benefits.
Furthermore, contrary to popular belief, oil-based moisturizers don't necessarily clog pores and cause breakouts, as long as the formula is non-comedogenic. Hence, if you have oily or acne-prone skin, you should choose an oil-based moisturizer that is non-comedogenic, meaning it won't clog your pores and cause breakouts. Finally, oil-based moisturizers will be perfect for those living in colder climates, as the combination of cold, dry air with indoor humidity-reducing heaters can wreak havoc on your skin, leaving it dull, ashy, and dry.
The best oil-based moisturizers
Now, what you came for. These are the best oil-based moisturizers that promise to quench even the thirstiest skin.
---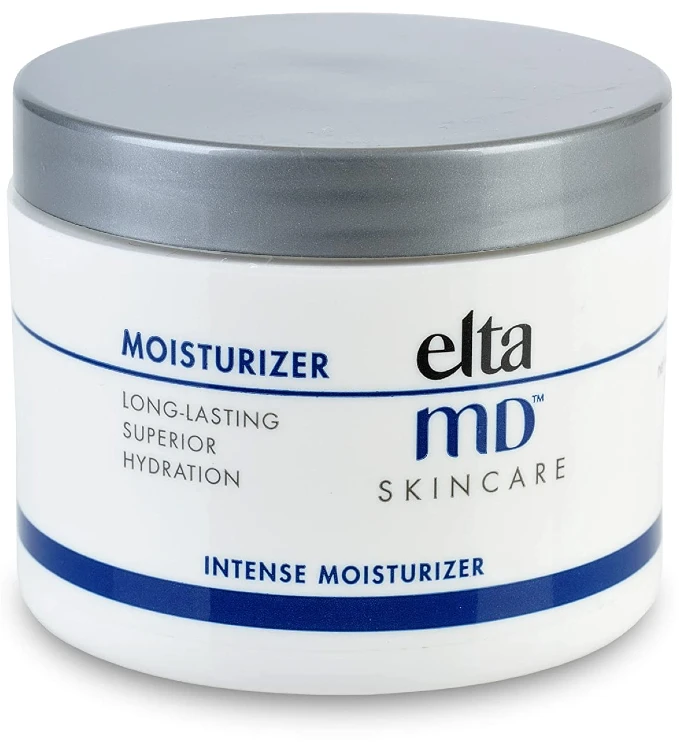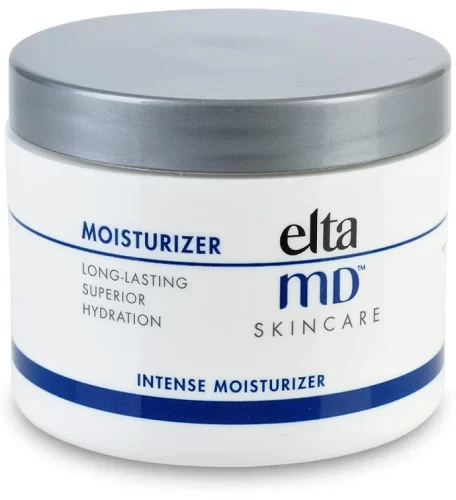 1
Elta MD Intense Moisturizer
No preservatives
Fragrance-free
Non-comedogenic
Are you thinking about getting a water-free moisturizer? Then Elta MD Intense Moisturizer is nothing but a brilliant choice. It's full of petrolatum and paraffin wax, two occlusives that create a protective barrier over the surface to prevent moisture loss and seal in whatever you apply underneath. So products like these don't necessarily add moisture as much as they help lock in, so you should pair it with a humectant moisturizer to get the best of both worlds.
Furthermore, the moisturizer has a relatively thick and heavy texture, but regardless, it's easily absorbed into the skin. And finally, the formula is perfectly tolerated by all skin types, even the most sensitive, so it has what it takes to be the very best oil-based moisturizer.
---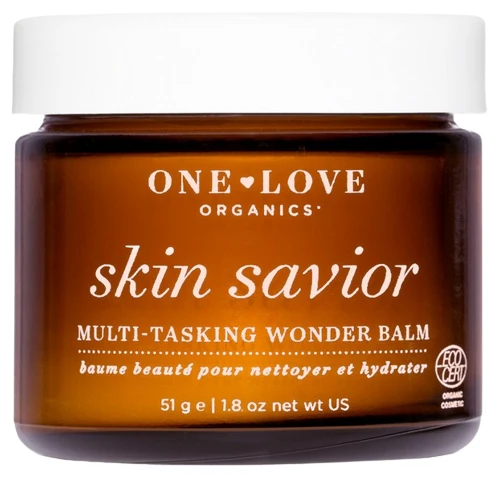 2
One Love Organics Skin Savior Multi-Tasking Wonder Balm
Synthetic fragrance-free
Cruelty-free
Sustainable packaging
Ecocert certified natural and organic formula
If you are looking for an organic oil-based moisturizer that's also water-free, look no further than this multi-tasking formula. It's made in a base of coconut oil and packs an antioxidant-rich blend of oat oil, mango butter, jojoba, and chia to nourish dry skin and keep the moisture level in check. Honestly, there is nothing this product can't do — it's a powerful moisturizer, a nourishing face mask, and the ultimate makeup remover at the same time. Plus, it contains 100% natural ingredients, of which 92% are from organic farming — more credit for the tropical scent that is really enchanting.
---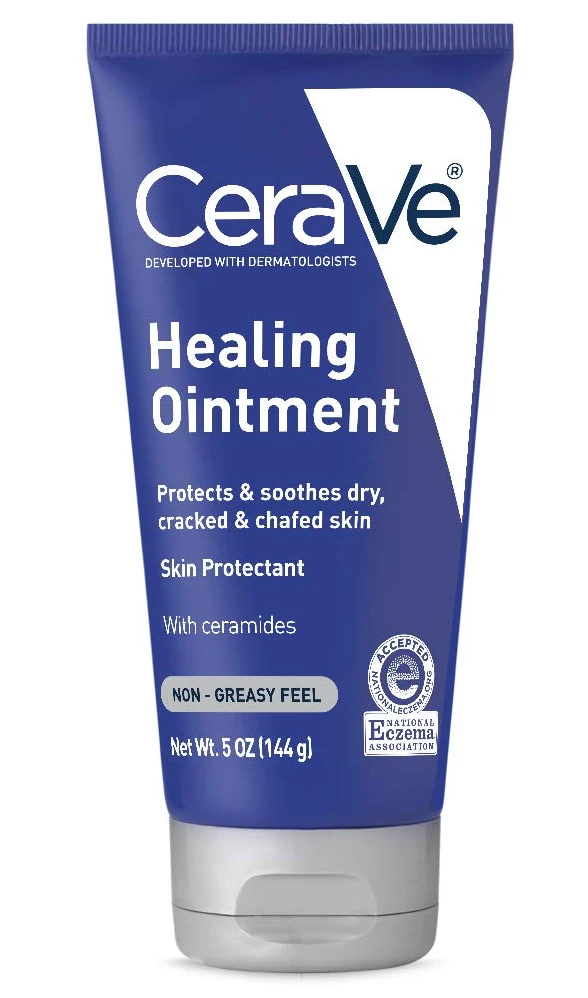 3
CeraVe Healing Ointment
Fragrance-free
Not cruelty-free
Non-greasy and non-comedogenic
This is the best oil-based moisturizer for you if you're dealing with extremely dehydrated skin, eczema, redness, or want to recover your skin after a cosmetic procedure. It's an ointment made in a base of occlusives to reduce moisture loss that also contains three types of ceramides and cholesterol to fortify the skin's barrier and accelerate healing. Besides, it adds moisture thanks to hyaluronic acid and vitamin B5, while vitamin E softens and provides antioxidant protection. We must note that this isn't one of the fast-absorbing products and might leave a slippery feeling for a few minutes after application. However, that shouldn't be a problem, considering how effective the formula is.
---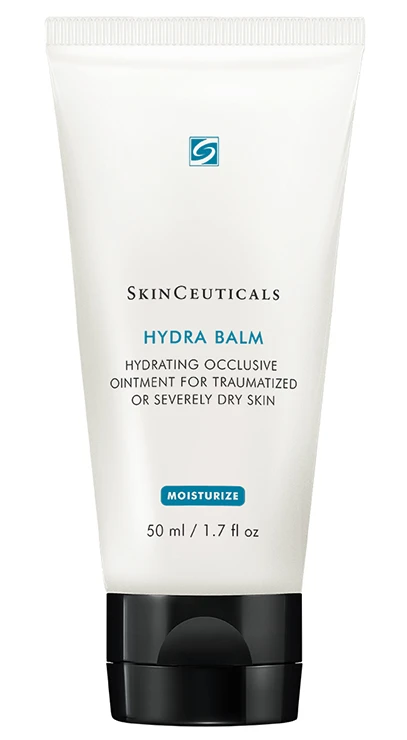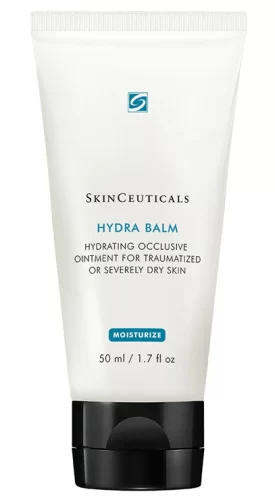 4
SkinCeuticals Hydra Balm
Not cruelty-free
Alcohol-free
Contain fragrances
SkinCeuticals Hydra Balm has an impressive blend of ingredients as a base, starting with petrolatum, which helps seal your skin with a water-protective film. Next, the formula boasts rosehip oil, rich in fatty acids that give it emollient benefits, followed by squalane, an oil-like compound that locks hydration and softens. This hydrating balm is great for everyone with sensitized or really dry skin, and the fact that it lacks alcohol makes it even better! Note that it may feel a bit greasy and thick when applied, but it absorbs quickly enough.
---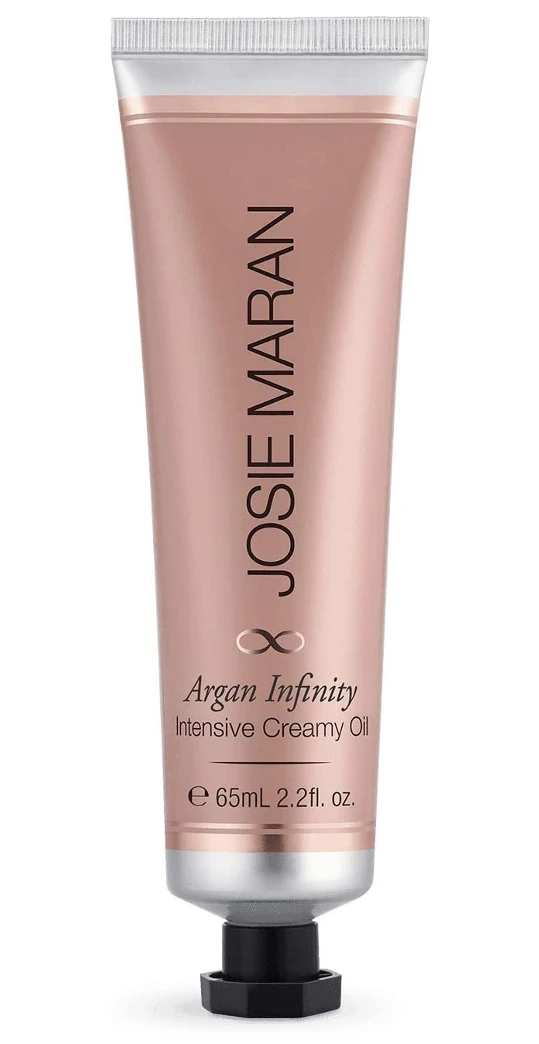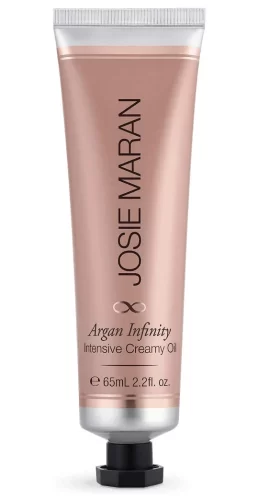 5
Josie Maran Argan Infinity Cream Intensive Creamy Oil
Cruelty-free
Comedogenic formula
Alcohol-free
This is one of the best oil-based moisturizers because it has a safflower seed oil base that makes the skin retain water. Thanks to shea butter, beeswax, and the slew of oils, it adds some more moisture-trapping benefits ideal for dehydrated skin. The formula starts as a cream and instantly melts into an oil once massaged into the skin, leaving behind a nourished, plump, and smooth complexion. We love it also because it can be applied to the lips and under the eyes.
---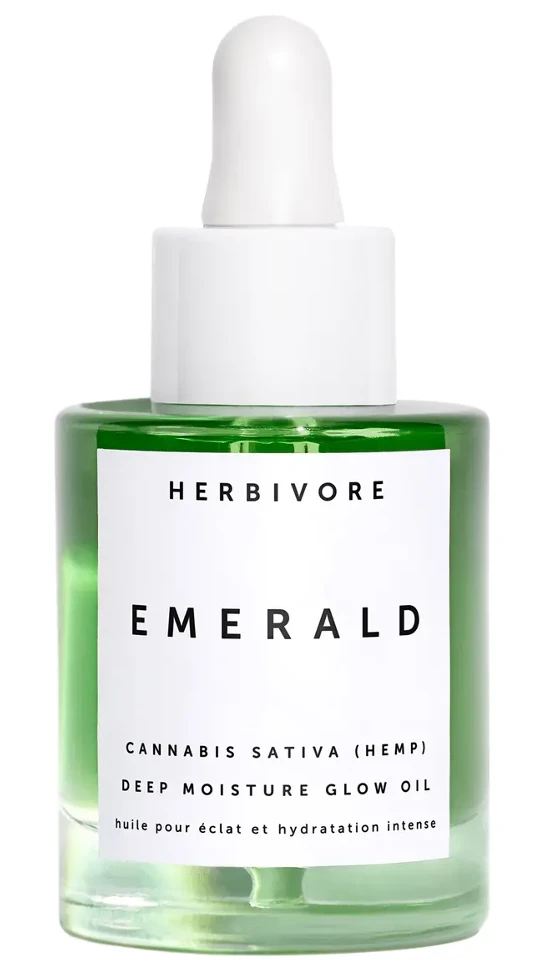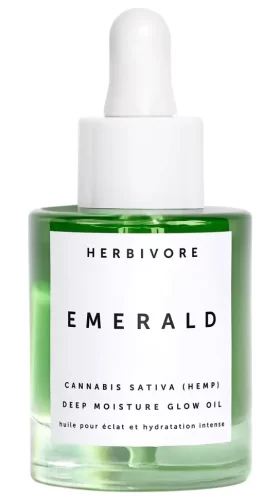 6
Herbivore Emerald Hemp Seed Deep Moisture Glow Oil
Cruelty-free
Vegan
Alcohol- and fragrance-free
Dry skin loves anything squalane-based, and this oil is definitely a go-to. And if it has hemp seed oil, chock-full of fatty acids, and vitamin E that moisturizes and soothes, you've got your hands on a winner. This oil is a miracle in a bottle for all skin types that protects and nourishes without clogging pores, feels lightweight, and absorbs quickly, leaving you with that glowing skin.
---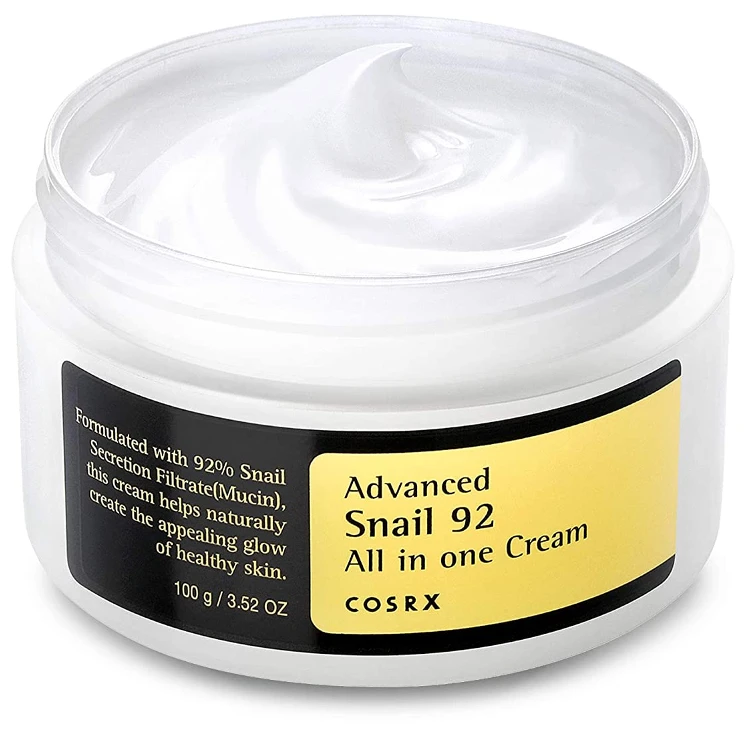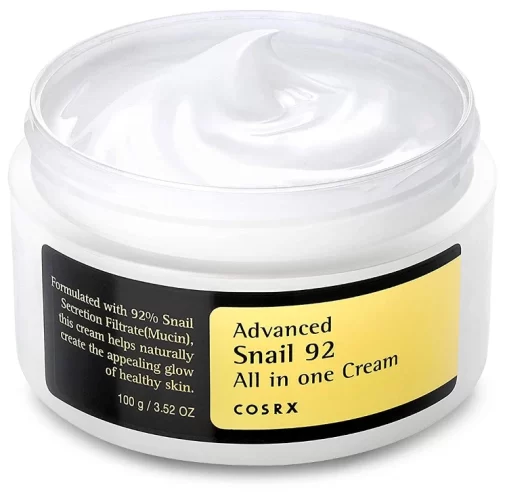 7
Cosrx Snail Mucin 92 All In One Cream
Alcohol- and fragrance-free
Cruelty-free and vegan
K-beauty
Lightweight and non-greasy
This moisturizer is made on a 92% snail mucin base, which is amazing at promoting collagen and regenerating the skin without the oily feeling. Once slathered on the skin, the rich-gel texture cream creates a moisture barrier to plump, hydrate, and soothe. The addition of humectants, betaine, sodium hyaluronate, and panthenol help pull water into the skin and relieve dryness.
---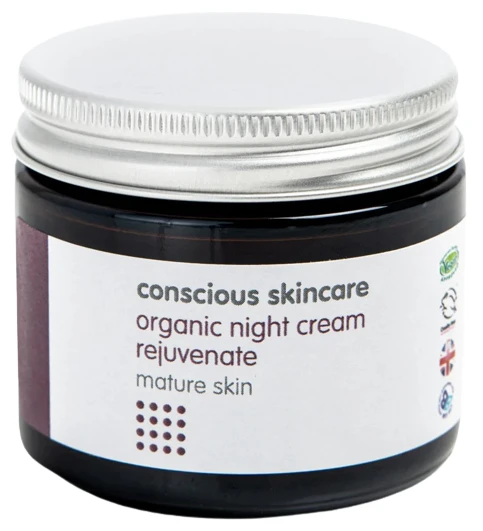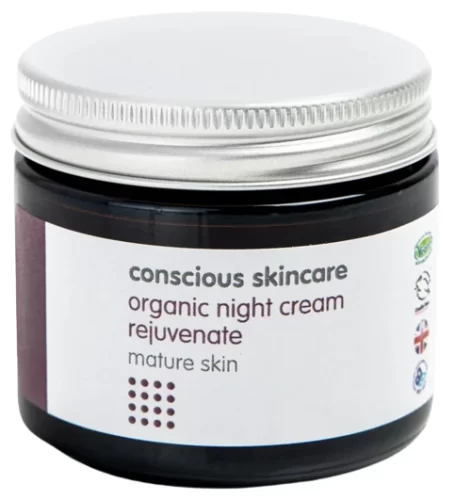 8
Conscious Skincare Organic Night Cream Rejuvenate
Vegan
Cruelty-free
Natural, organic, and clean formula
We found the perfect rejuvenating cream that does all the work while you sleep. It's made on a base of organic oils; hence its emollient and softening benefits are beyond expectations. The clean formula makes it the best oil-based moisturizer for sensitive skin that works while you sleep to repair and soothe. Despite how heavy the cream might look, it instantly melts into the skin once massaged, leaving it glowy and plump, so you always wake up to happy skin. We love that the cream skips fragrances, alcohol, or any harsh ingredient
---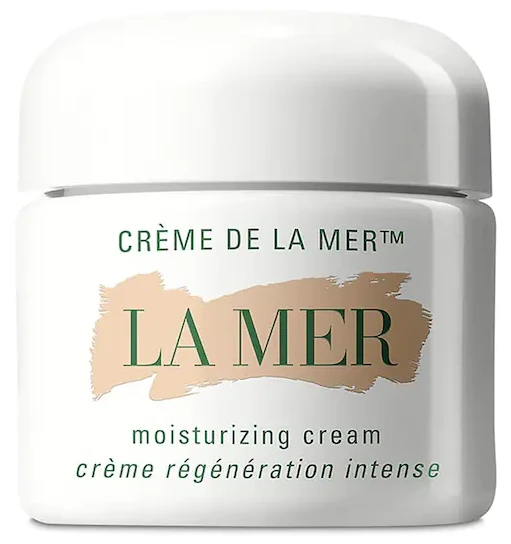 9
Creme De La Mer Moisturizing Cream
Not cruelty-free
Contains alcohol and fragrance
This is a great oil-based moisturizer for those who want to splurge. The famous Creme De La Mer is made on an algae extract base, which forms an invisible moisturizing veil on the skin's surface while defending against free radical damage. The second ingredient is mineral oil, followed by petrolatum, which says more than enough about its healing and moisturizing benefits. Some people won't like its thick, almost sticky consistency; however, the product needs to be thoroughly warmed in the hands to thin out the consistency eventually.