It's not easy to find the best toner for mature skin when wrinkles are on fast-forward, and dehydration makes skin look far away from plump.
Toners are that in-between skincare step that not only swipe away impurities left after having cleansed your skin, but they pack skin-loving ingredients that add some more benefits to your complexion.
Not choosing the toner according to your skin type may lead to unwanted outcomes, such as overdrying the skin and making fine lines and wrinkles even more visible. Mature skins should skip toners that contain alcohol, synthetic fragrances, or other ingredients that may dehydrate the skin. Also, you should dodge toners that include salicylic acid or benzoyl peroxide since these agents reduce sebum levels — that's not what you need; leave them to acne-prone folks.
Instead, look for ingredients that aim to protect, replenish hydration, and plump fine lines and wrinkles look. Yep, I'm talking about antioxidants, hyaluronic acid, glycerin, ceramides, peptides, and nourishing oils.
So please, do your skin a favor and try one of these 8 best toners for mature skin below. There's one for every single need, so you officially have no excuse not to be slathering on toner every day.
---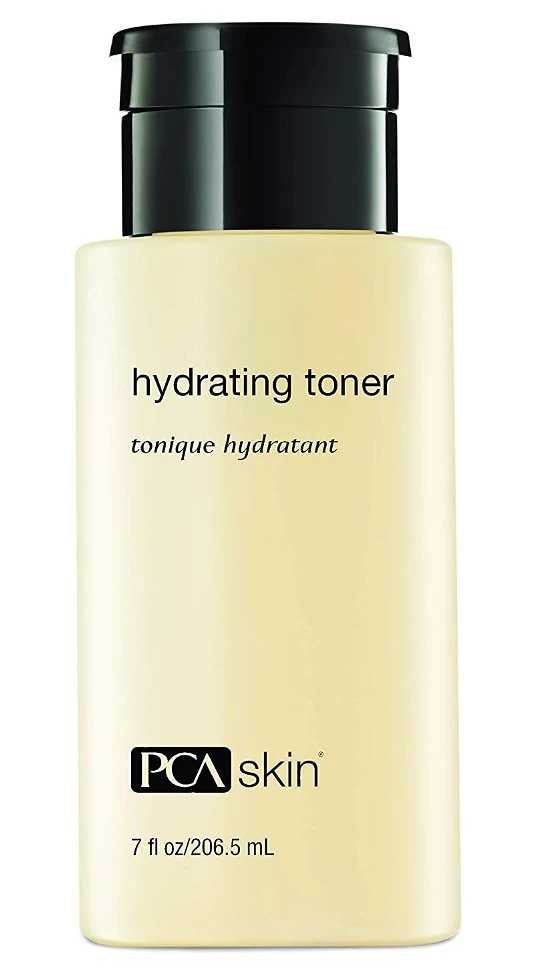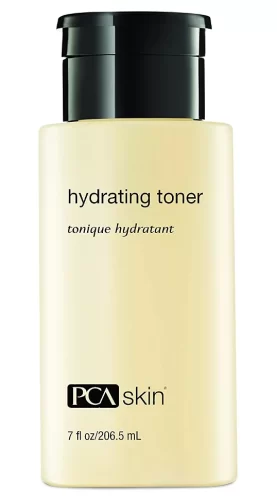 PCA Skin Hydrating Face Toner
Hydration, antioxidant protection, and cleansing are what PCA Skin Hydrating Face Toner gives, in addition to a lightweight, clean formula that lacks fragrances and alcohol. All benefits are provided by natural extracts (think apple, watermelon), plus vitamin B5, a well-known humectant. In a nutshell, it's the best toner for mature skin for daily use.
---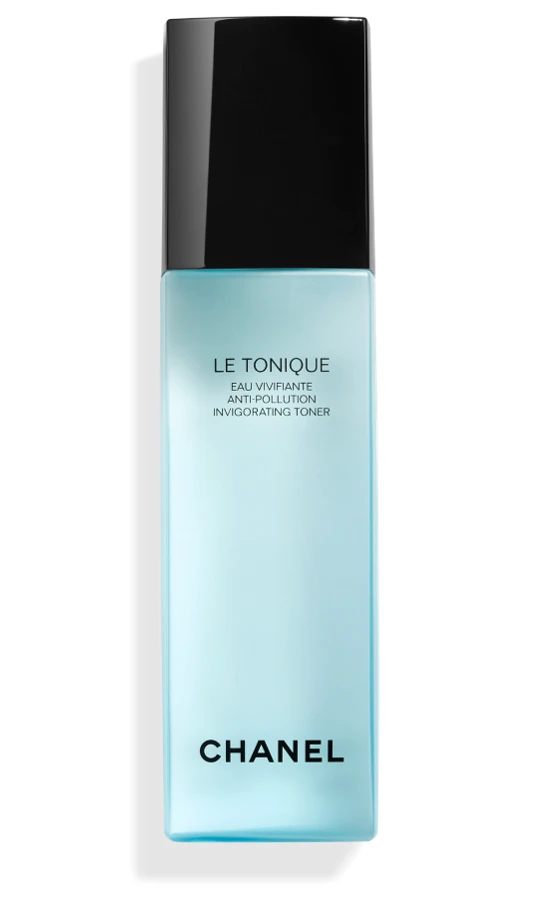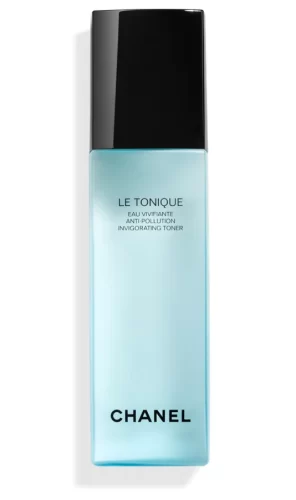 Chanel Le Tonique Anti-Pollution Invigorating Toner
This toner is suitable even for easily reactive, mature skin since it has a gentle formula. It's made with glycerin, algae extract, and sodium hyaluronate, which says enough about its hydrating and moisture-locking properties. Bonus: it feels like a luxurious pampering treat for the skin.
---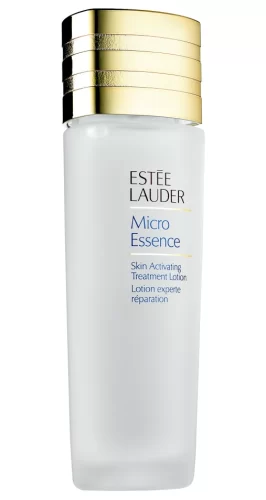 Estée Lauder Micro Essence Skin Activating Treatment Lotion
EstéeMicro Essence Skin Activating Treatment Lotion not only leaves a cushiony feeling on parched skin and a glowy dewiness behind but it's made with skin-strengthening ingredients. Ferments, peptides, trehalose, and sodium hyaluronate meet in this formula to balance, moisturize and energize skin in an instant.
---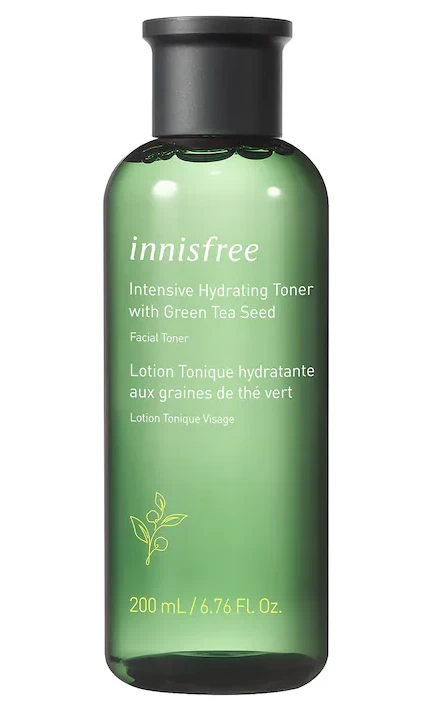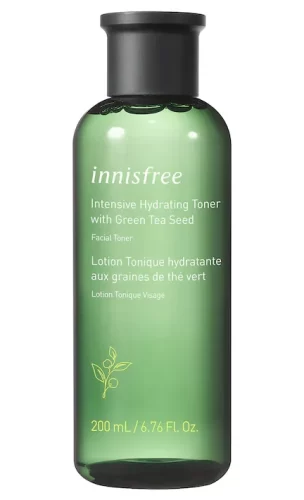 Innisfree Intensive Hydrating Toner with Green Tea
Besides removing residues, this toner replenishes hydration thanks to glycerin and vitamin B5. Innisfree Intensive Hydrating Toner cleanses, gives you the glow, and gets skin ready for serum and moisturizer while supporting the natural moisture barrier.
---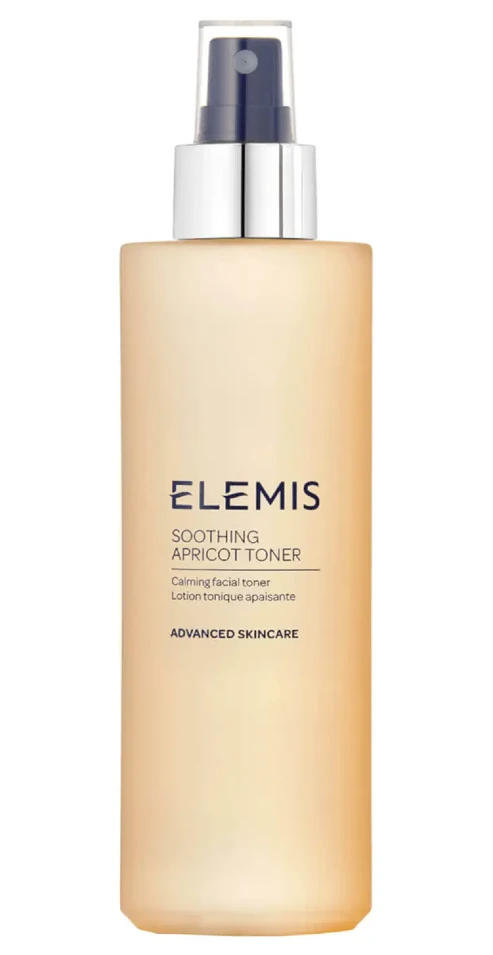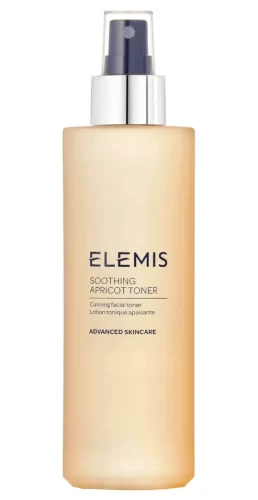 Elemis Soothing Apricot Toner
Elemis products are always a good idea, and this toner is no exception. Why is it great for mature skin? Welp, because it aims to maintain an optimal skin pH, lacks alcohol and other harsh detergents, but uses delicate saponins to dissolve impurities. On top of that, the formula includes glycerin and fatty acids-rich plant extracts to nourish and moisturize skin.
---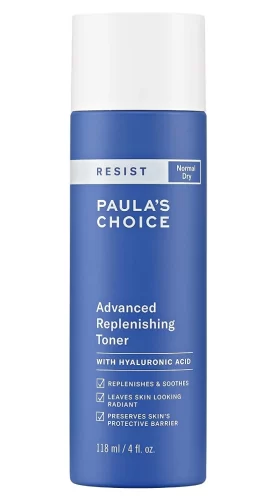 Paula's Choice RESIST Advanced Replenishing Toner
This toner was made with mature skin in mind, the reason it blends hyaluronic acid, proteins, carnosine, EGCG, plus a mingle of antioxidants, to defend skin against oxidative stress. It soothes, softens, and plumps skin while vanishing all impurities left after washing your face.
---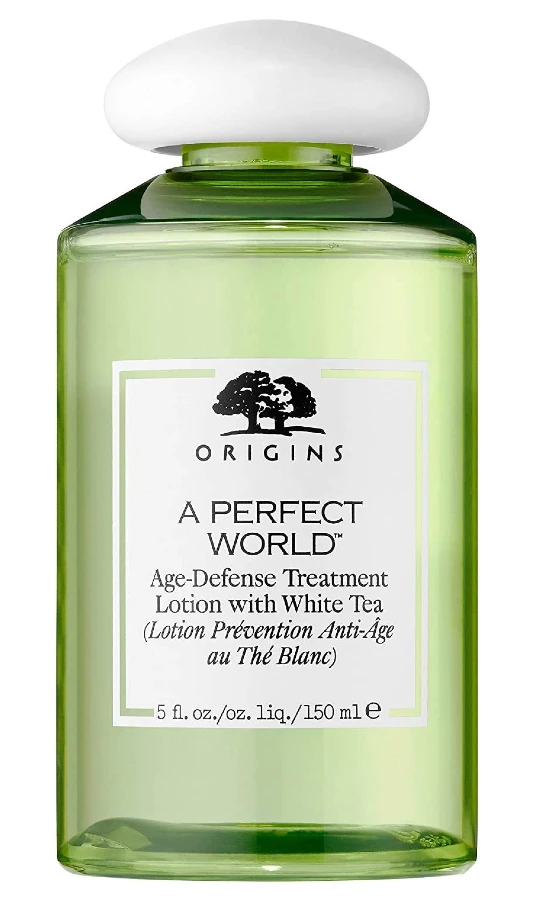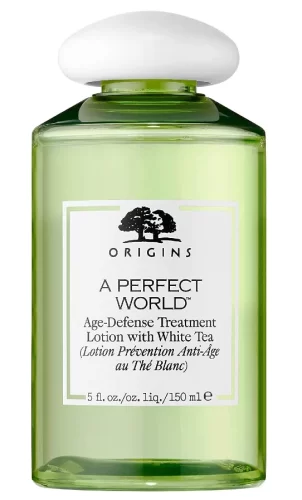 Origins A Perfect World Age-Defense Treatment Lotion
Origins A Perfect World Age-Defense Treatment Lotion is the best toner for mature skin if you're into clean skincare. Aham, the formula is infused with botanical oils, glycerin, trehalose, sodium hyaluronate, vitamin E — all of which mature skin loves. The toner eliminates residues left on skin while leaving it soft, smooth, and comfortable, ready for your next skincare essentials.
---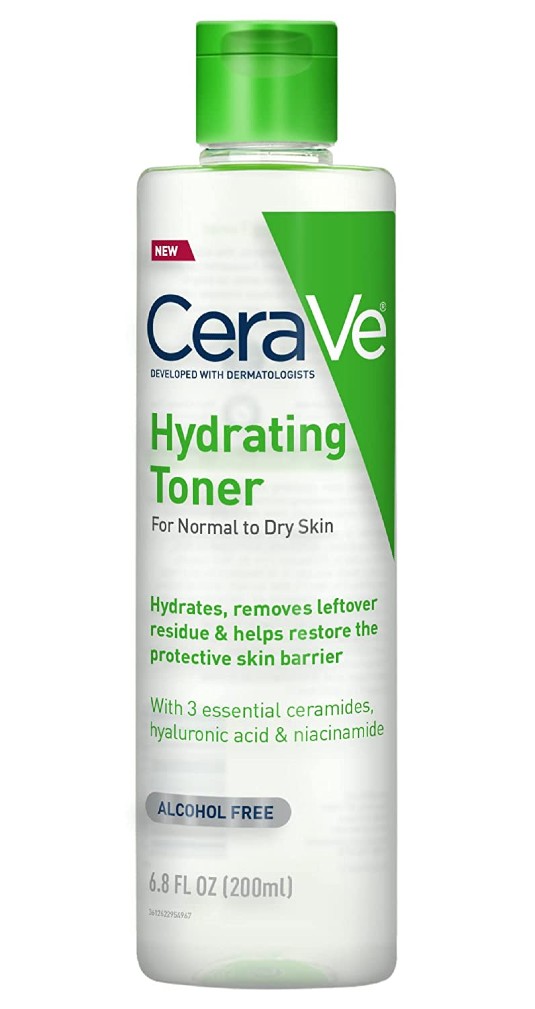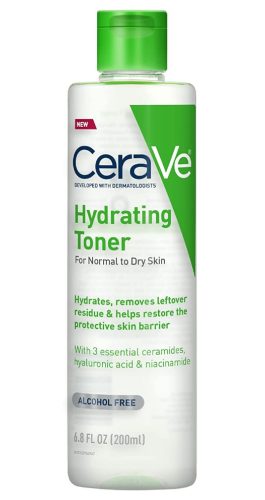 CeraVe Hydrating Toner for Face
As one of the best toners for mature skin, CeraVe Hydrating Toner fusions glycerin, ceramides, niacinamide, sodium hyaluronate, and vitamin E. Translation: it vows to deliver hydration and strengthen skin while prepping it for the next skincare steps.