It's not easy to find the best toner for mature skin, especially when wrinkles are on fast-forward mode and the lack of sebum affects the moisture levels and causes dehydration. It's a well-known fact that as the skin reaches maturity it becomes pickier about what you apply to it. And even something as banal as a toner can lead to a nightmare of overdried and irritated skin if you use the wrong formula. That's why you should take your time to choose a toner that's specifically formulated to nourish and replenish the skin and add an extra dose of moisture without sensitizing.
About that, allow us to take some load off your shoulders. We've already done the heavy lifting and pulled out a list of the most effective toners for mature skin that do wonders in terms of hydrating, soothing, and restoring balance to the skin. But before you rush into making your buying decision, it's worth taking a moment to consider a few important factors that can help you find the perfect toner match for your mature skin.
How to choose the right toner for your skin
Toners are that optional (but still essential) in-between skincare step that not only swipes away impurities left after cleansing but also contains skin-loving ingredients that impart a wide range of benefits.
Foremost, mature skin should skip toners that contain drying alcohol, sulfates, synthetic fragrances, or other ingredients that may dehydrate the skin. Also, steer clear of products that include salicylic acid, astringents, or benzoyl peroxide since these agents reduce sebum—that's not what you need; leave them to acne-prone folks.
Instead, look for gentle and non-drying toners made with ingredients that replenish hydration, seal moisture, and soften the skin. Yep, I'm talking about hyaluronic acid, glycerin, vitamin B5, fatty acids, ceramides, niacinamide, and nourishing oils. Incorporating a toner made with these ingredients can make a world of difference in the texture of your skin, providing plenty of nutrients to restore its plumpness.
Perhaps you want something more potent and transformative? Then it would be worth trying out exfoliating toners made with lactic and glycolic acids. These two acids provide mild exfoliation that retexturizes the skin and eliminates dullness for a more radiant appearance. And because they're also humectants, they draw moisture into the skin as well.
Toners for mature skin
Do your mature skin a favor and try one of these toners below.
---
PCA Skin Hydrating Face Toner
PCA Skin Hydrating Face Toner is a game-changer for mature skin that craves hydration, antioxidant protection, and deep cleansing without the risk of irritation from fragrances and alcohol. The toner's clean and lightweight formula is enriched with natural extracts such as apple and watermelon, and the well-known humectant and soother, vitamin B5. The blend of these ingredients helps to nourish and moisturize while also delivering a dose of antioxidants for extra protection.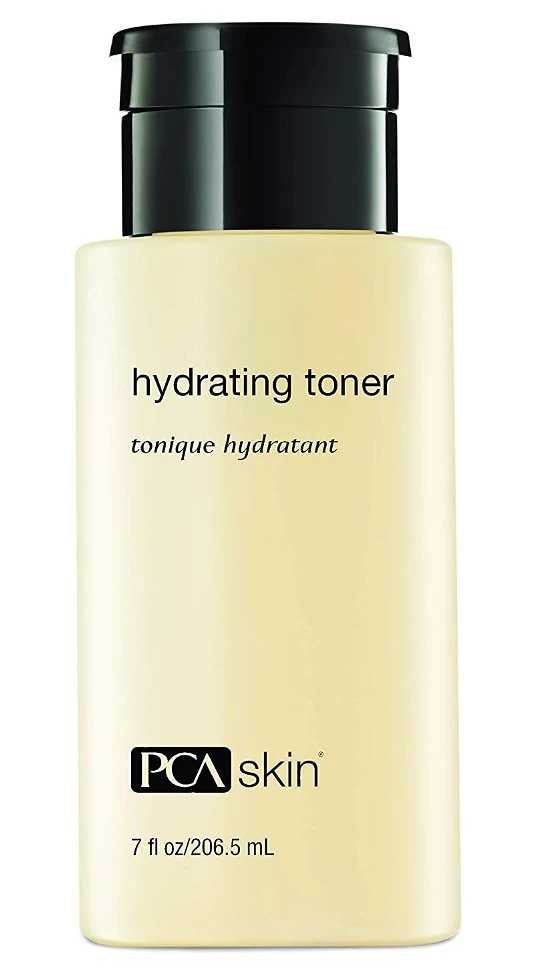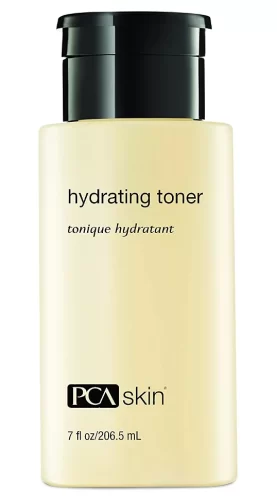 ---
Ren Ready Steady Glow Daily AHA Tonic
If bright, glowy skin is what you're after, look no further than Ren Ready Steady Glow Daily AHA Tonic. Not only does it boast a clean and vegan formula, but its ingredients are top-notch for mature skin. It uses lactic acid and willow bark extract to eliminate impurities and exfoliate dead cells delicately, azelaic acid derived from olives to even skin tone, and a blend of citrus oils to reduce moisture loss and soften the complexion. A real treat for everyone.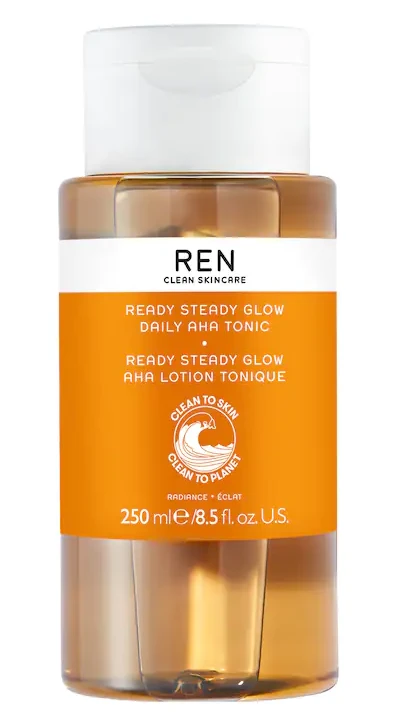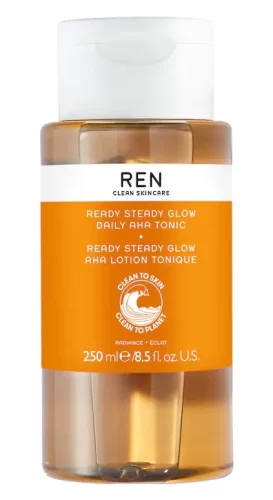 ---
Innisfree Green Tea Facial Toners
A fusion of green tea leaf extract and seed oil, this toner is a masterful blend of calming and moisturizing properties that your skin will thank you for. Plus, it does the groundwork for the rest of your skincare routine by helping your complexion better absorb serums and moisturizers. The feather-light formula has a jelly-like texture that is a joy to apply and it doesn't leave any pesky residues behind. However, this toner is heavily scented, so skip it if you're sensitive to fragrance.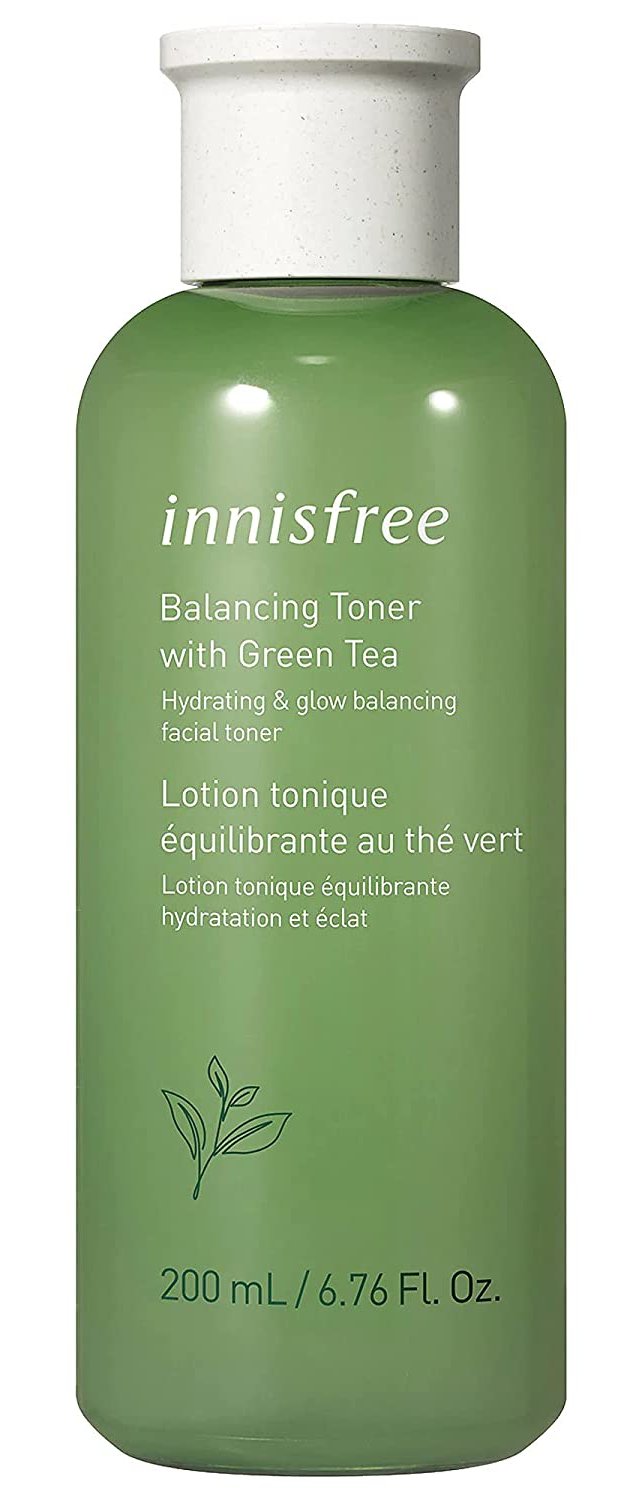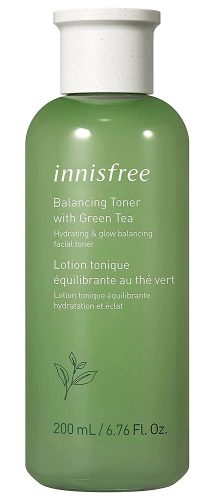 ---
Estée Lauder Micro Essence Skin Activating Treatment Lotion
Not all toners are created equal, and this one stands out from the rest for all the right reasons. If you struggle with parched skin that lacks moisture and radiance, you're in for a real treat. The texture of this toner is so rich that it feels like a cushiony blanket wrapped around your skin, providing comfort and nourishment. The secret to this toner's effectiveness lies in its impressive list of skin-strengthening ingredients, including ferments, peptides, and sodium hyaluronate.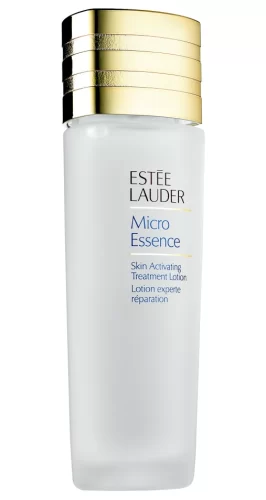 ---
Elizabeth Arden Ceramide Purifying Toner
Here we have something more special: a two-phase toner that gently cleanses and purifies the skin and delivers the skin-strengthening benefits of ceramide. In phase one, botanical extracts work to effectively remove excess residue and impurities, leaving your face feeling clean and refreshed. Then, in phase two, the formula with ceramide takes over to soothe and calm your mature skin while locking in moisture and restoring its protective barrier. Plus, it does not contain any trace of fragrances. Shake before use.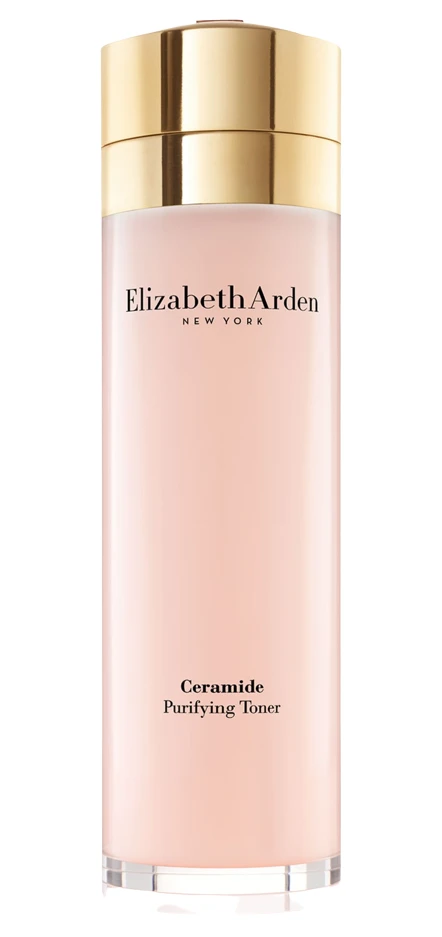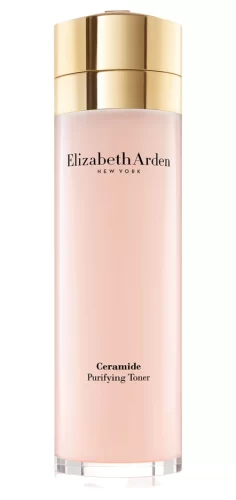 ---
Elemis Soothing Apricot Toner
This soothing toner is one of Elemis's most loved products by people with aging skin. So why is it so great, you may ask? For starters, this toner is all about balance, aiming to maintain an optimal skin pH. Unlike other formulas, it's alcohol-free and doesn't rely on harsh detergents to cleanse the skin. Instead, it uses gentle saponins to dissolve impurities without stripping the natural oils. But that's not all—the toner goes the extra mile with a nourishing blend of plant extracts rich in fatty acids, plus glycerin to moisturize the skin.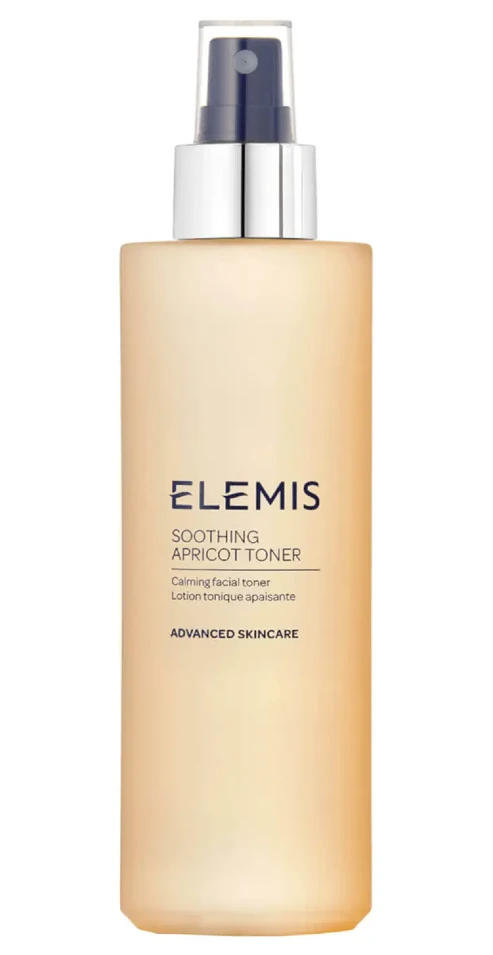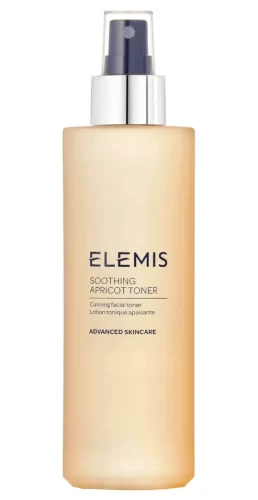 ---
Paula's Choice Resist Advanced Replenishing Toner
This anti-aging toner was made with mature skin in mind. It blends hyaluronic acid, proteins, carnosine, EGCG derived from green tea, and a mingle of antioxidants to defend against oxidative damage, which by the way, is the number one culprit that prematurely ages the skin. The formula is as good at replenishing moisture as it is at protecting the skin against pollutants and sun damage—definitely one of the best toners for people with aging skin who live in a city and are often engaged in outdoor activities.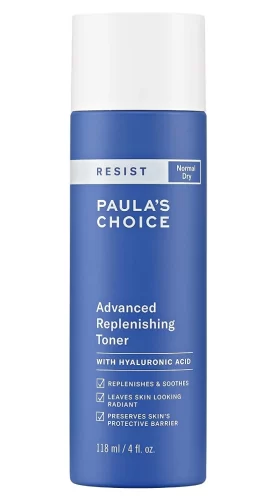 ---
CeraVe Hydrating Toner
CeraVe Hydrating Toner is a true skin balancer that delivers lightweight hydration and strengthens the skin in one swift move. It does that with glycerin, ceramides, niacinamide, sodium hyaluronate, and vitamin E, which you already know are some of the best ingredients for mature skin. The formula is non-irritating, free of fragrance and alcohol, and pH-balanced. Despite being sulfate-free, it thoroughly washes away whatever residue your cleanser left behind.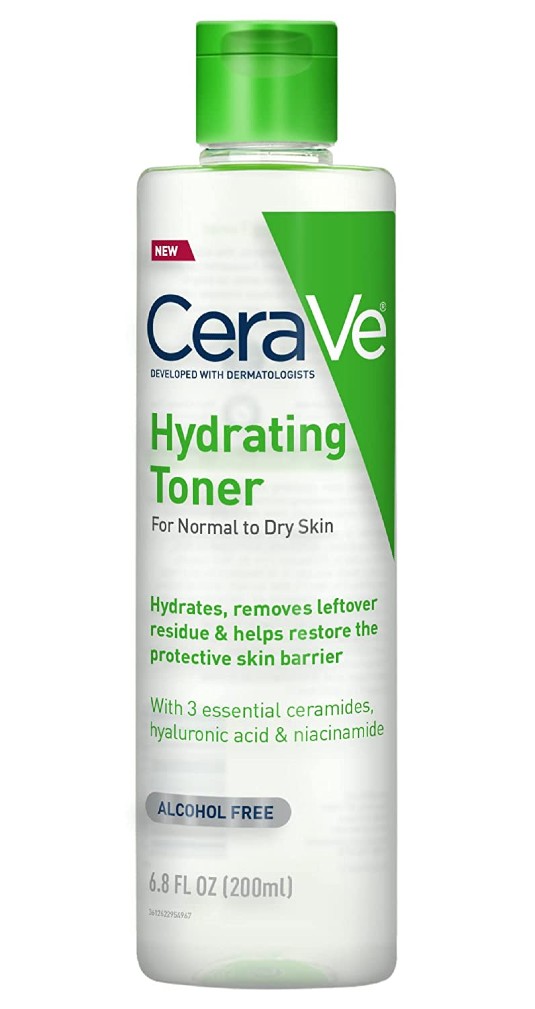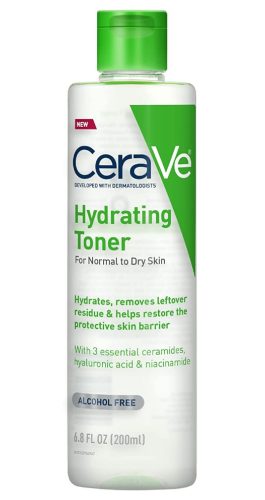 ---
Kiehl's Milk-Peel Gentle Exfoliating Toner
With a milky texture we rarely see in toners, this one is powerful enough to maintain the skin's optimal pH level, remove dead cells and pollutants, and provide deep hydration for your mature skin. It leans on lipo-hydroxy acid, a mild derivative of salicylic acid, to delicately exfoliate the skin without dehydrating it, 23% emollients to soften instantly, plus almond milk and squalane to restore moisture and suppleness. And since it does not contain synthetic fragrances and sulfates, it's suitable even for sensitive skin.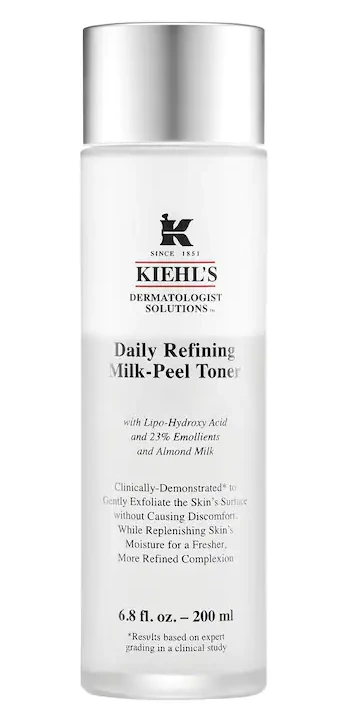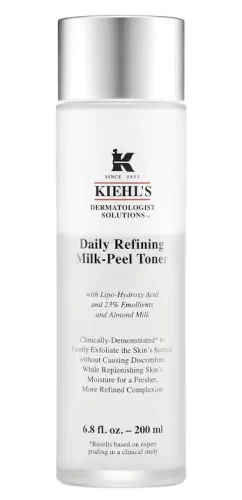 ---
Laneige Cream Skin Toner
This two-in-one formula combines the conditioning and purifying powers of a toner with the moisturizing benefits of a cream, all in one effortless step. The secret? Plenty of amino acids and antioxidants. This one is slightly viscous compared to most toners (which are typically in a liquid form) and feels very nurturing on the skin without weighing it down. Over 1,000 people have given it a full 5-star rating, so you know it will live up to your expectations.