A glance in the mirror and all you see are dark circles, puffiness, and a tired eye area? Consider the best vitamin C eye creams. Vitamin C is the perfect addition to any robust skincare strategy. It's even more of a necessity for the fragile eye area, which is the first to show aging signs and also the one that gives the game away when you're skipping a good night's sleep.
As an antioxidant, vitamin C defends against free radicals, the number one culprit that leads to early wrinkles and hyperpigmentation. Without antioxidants, these unstable molecules (caused by pollution, UV, or smoke) steal an electron from healthy cells in your body, damaging the tissue; consequently breaking down collagen and inducing dark spots apparition.
Vitamin C is also a great inhibitor of the tyrosinase enzyme, the one responsible for dark pigment (melanin) production. This means it reduces melanin in the skin, brightening dark circles and diminishing puffiness when used in a concentration of as little as 3%.[1] What's more, vitamin C stimulates collagen production to minimize the look of fine lines and wrinkles and make the skin around the eyes appear plumper over time.[2] By extension to its collagen-boosting power, vitamin C increases moisture retention so there are fewer chances of getting that dehydrated and lackluster skin around the eyes.
Simply put, vitamin C is an excellent all-rounder that tackles a wide array of concerns and has benefits galore for everyone, whether you're struggling with puffiness, dark circles, or crow's feet.
Now scroll on and pick your favorite among the best vitamin C eye creams to finally recoup your radiant eye area.
The best vitamin C eye creams
---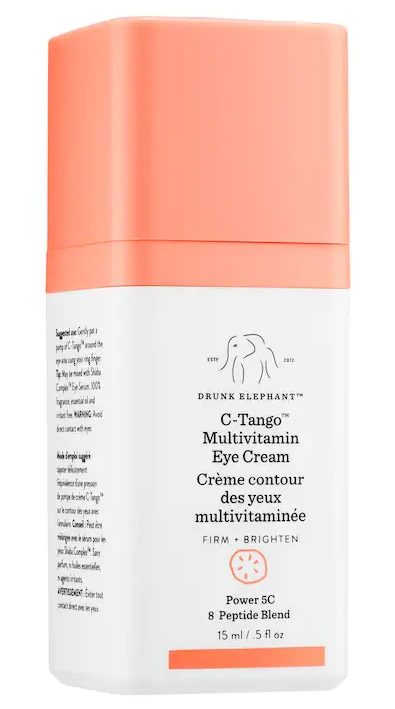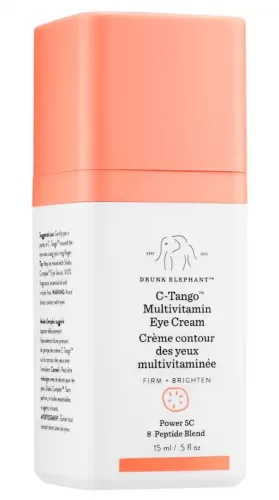 1
Drunk Elephant C-Tango Multivitamin Eye Cream
Brightening dark circles and firming skin — both things you need for a radiant eye area — is the name of the game for Drunk Elephant C-Tango Multivitamin Eye Cream. Five forms of vitamin C do the former, while eight peptides do the latter.[3] Also, it's chocked full of antioxidants to protect your skin against free radical damage and nourish it. A little bit goes a long way, and the rich, dense texture instantly moisturizes your eye area.
---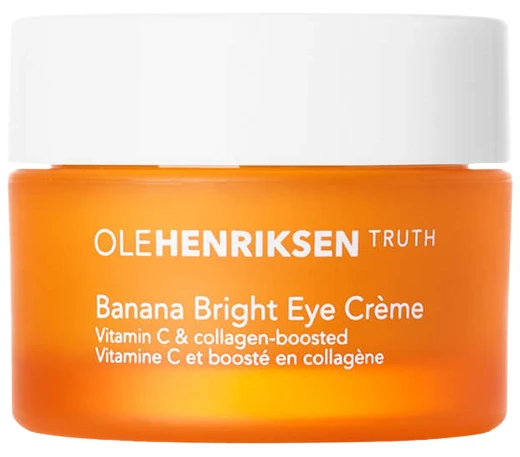 2
Ole Henriksen Banana Bright+ Vitamin C Eye Crème
This cream is a cult favorite and enjoys even more fame since the newly upgraded formula contains gold to stabilize the three sources of vitamin C (and it skips fragrance). But the benefits don't stop here. The formula also moisturizes intensely with shea butter, (synthetic) beeswax, and vitamin E. And this is how it plumps the look of fine lines, brightens dark circles, and diminishes puffiness. The naturally-derived light-reflecting minerals instantly illuminate your eye area.
---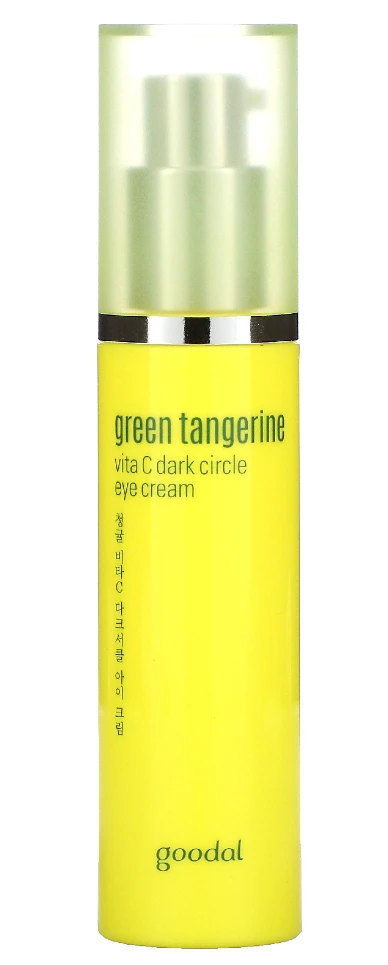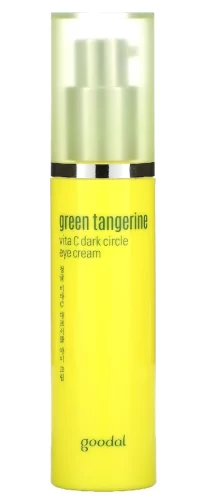 3
Goodal Green Tangerine Vitamin C Dark Circle Eye Cream
You'll absolutely love this one: Goodal Green Tangerine Eye Cream is made on a base of green tangerine extract, which is a very rich source of vitamin C that preserves 10 times more active compounds than normal tangerine.[4] This says more than enough about the brightening, collagen-boosting, and protecting abilities of this eye cream. On top of that, the formula packs other potent brighteners, including niacinamide and arbutin, plus a stable form of vitamin C that's soluble in both oil and water, meaning it acts on the surface and in the deeper layers. It's a game-changing vitamin C eye cream for dark circles, indeed.
---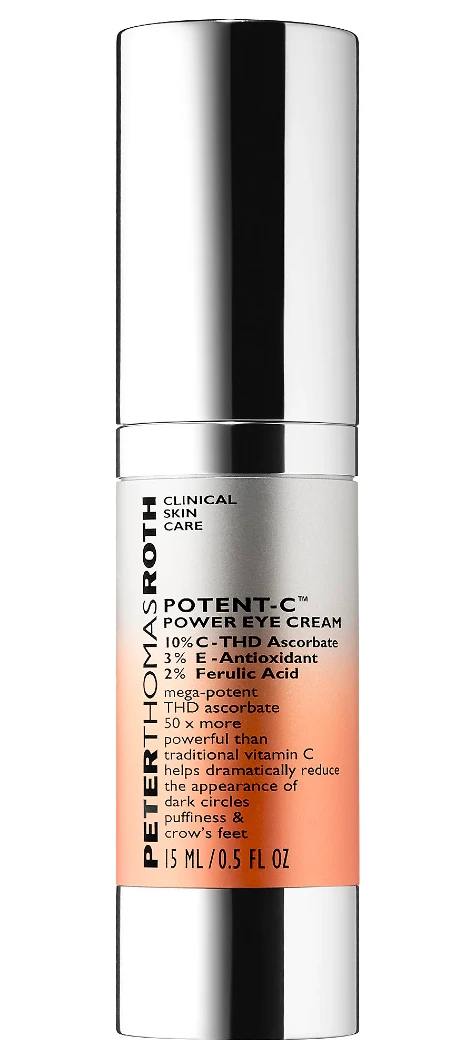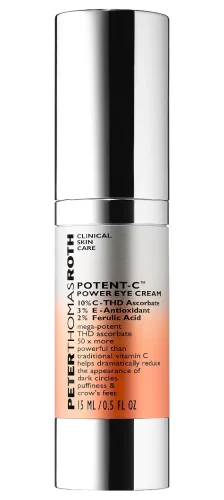 4
Peter Thomas Roth Potent-C Power Eye Cream
This eye cream is powered by 10% stable and oil-soluble vitamin C that works beneath the skin's surface, along with 3% vitamin E and 2% ferulic acid. This trifecta of antioxidants fortifies the skin's defense against environmental aggressors while reducing dark circles and crow's feet. Besides, squalane is added to prevent moisture loss, caffeine to de-puff, and shea butter to soften and plump. The formula feels nice and silky, and we give it extra credit because it comes in a pump-top bottle that dispenses the ideal amount without the risk of contaminating it.
---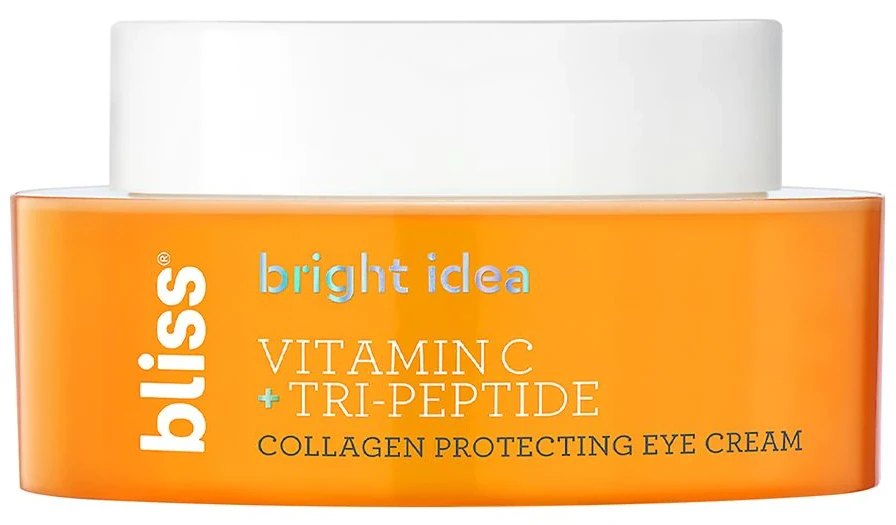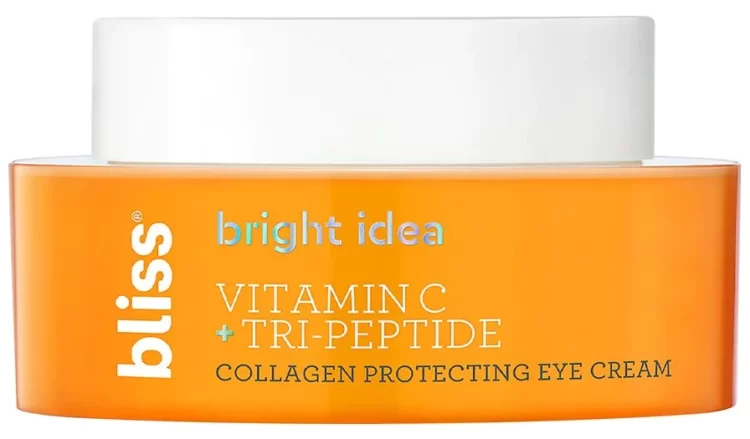 5
Bliss Bright Idea Vitamin C + Tri-Peptide Eye Cream
One of Amazon's best-rated and most popular vitamin C eye creams, this collagen-protecting eye cream packs two ultra-stable and non-irritating forms of vitamin C to gently brighten and de-puff. Along with licorice root and niacinamide, it banishes dark circles, while a blend of humectants, including glycerin, aloe juice, and panthenol, plump crow's feet. The rich texture feels innately moisturizing and energizing — the perfect pick-me-up on sleepy mornings.
---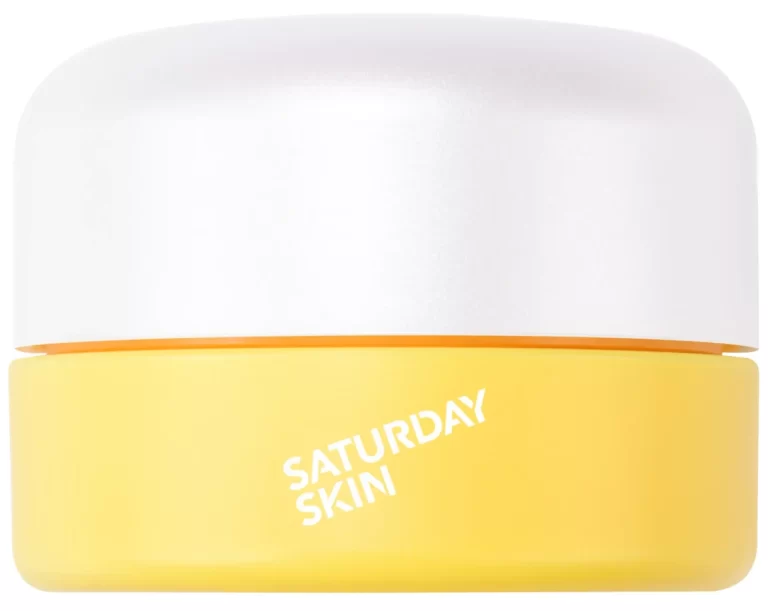 6
Saturday Skin Yuzu Vitamin C Bright Eye Cream
K-beauty often has the most innovative textures, and this new eye cream is a prime example. The rich, buttery texture instantly relieves skin and moisturizes it in-depth, allowing the cream to melt onto your skin easily without feeling heavy. Saturday Skin Bright Eye Cream loads an infusion of vitamin C-rich yuzu fruit to brighten and plump, while a mix of seven peptides and cholesterol helps increase firmness in your under-eye area.
---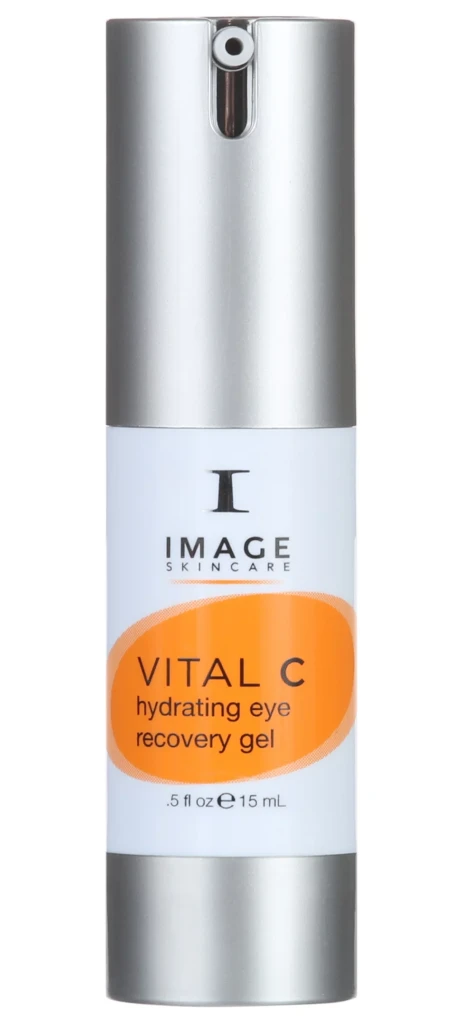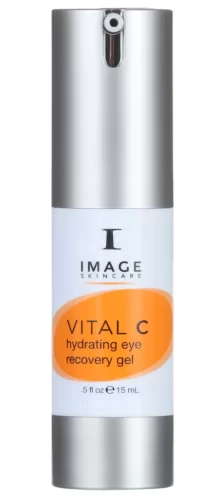 7
Image Skincare Vital C Hydrating Eye Recovery Gel
With this formula, you get the moisturizing benefits of a cream and the cooling feeling of a gel that's both lightweight and intensely hydrating. Two stable forms of vitamin C improve dark circles and crow's feet, humectants plump it, and a bunch of peptides boosts collagen, increasing elasticity. The brand suggests keeping this one in the fridge as it will give a refreshing pick-me-up moment and highly de-puff.
---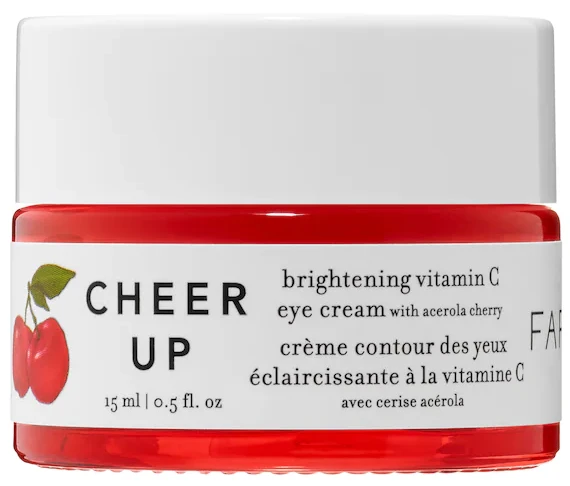 8
Farmacy Cheer Up Brightening Vitamin C Eye Cream
This eye cream delivers anything you'd want to maintain a bright, plump, and luminous under eyes skin. That's because it packs 4% vitamin C to firm, increase moisture retention and boost radiance, followed by four types of small molecular hyaluronic acid that deliver long-lasting hydration.[5] Plus, the fragrance-free formula absorbs quickly into the skin and never pills under makeup, making a good primer for concealer.
---
Frequently asked questions
When should I use vitamin C eye cream?

Use your vitamin C eye cream in your morning and nighttime routines after cleansing your skin for the pinnacle of protection and repair.

Is vitamin C cream good for under eyes?

As long as the product is formulated for the eye area, it shouldn't be a problem to use vitamin C under eyes.

Does vitamin C get rid of the dark under eyes?

Vitamin C helps brighten under-eye skin, especially if your dark circles are caused by hyperpigmentation.

Is vitamin C good for eye wrinkles?

In addition to preserving your collagen levels, vitamin C helps boost collagen, which in turn softens eye wrinkles.
Sources
Women's Concepts uses reliable sources, including dermatologists' insights, clinical trials, and scientific journals, to find accurate information and support all the facts shared in our articles. All statements and claims have clear and legit references. Read our editorial policy to learn more about our sources of information, our process of researching and fact-checking the content, and how our team strives to keep all articles updated, completed, and trustworthy.