If you're shaking your head at the thought of a vitamin C serum leaving your sensitive skin feeling more "ouch" than "ahh," you're in familiar territory. It's a common story: you're lured by the promise of that vitamin C glow, only to be met with redness and irritation. The culprit? Often, it's the acidic pH and high potency that most vitamin C products boast, which can be too harsh for reactive skin. But we're here to tackle this head-on. We've pulled together a list of vitamin C products that are gentle enough for sensitive skin but still pack a punch against dullness and aging. These products are made with lower concentrations or gentler derivatives of vitamin C. They're milder, gentler, but just as effective.
What you should know before using vitamin C products on sensitive skin
Look for milder forms of vitamin C
When searching for a vitamin C product that's suitable for your sensitive skin, the trick is to focus on milder forms of vitamin C. Traditional L-ascorbic acid often troubles sensitive skin due to its acidic nature. Look out for tetrahexyldecyl ascorbate, ascorbyl phosphate, ascorbyl glucoside, and ascorbyl palmitate, as these are milder derivatives of vitamin C that are less likely to cause stinging, burning, redness, or irritation on sensitive skin.
Start slowly
A product with 5% vitamin C is a suitable starting point for those with sensitive skin. You can gradually increase to 10%, then 15% as tolerated.
Pick gentle formulas
Avoid products that are loaded with harsh extras like exfoliants, retinol, or alcohol. Instead, go for formulas that include hydrating and skin-soothing ingredients, like squalane, ceramides, hyaluronic acid, and glycerin.
Perform a patch test
Consider doing a patch test before applying a new vitamin C product to your entire face. This will let you know if the product is suitable for your skin. If you do not experience irritation and redness, you should be good to go.
The best vitamin C for sensitive skin
---
1
Missha Vita C Plus Brightening Toner
This toner is made with a gentle form of vitamin C, set at a pH level of 6.4, which is just right for sensitive skin. It's more than a toner; it's a brightening product that fades dark spots and boosts your skin's hydration. Every time you use it, you're giving your skin a mix of vitamin C, niacinamide, panthenol, adenosine, and sodium hyaluronate. These ingredients work together to banish dullness and refresh your skin. The extra moisture is also a big relief for reactive skin.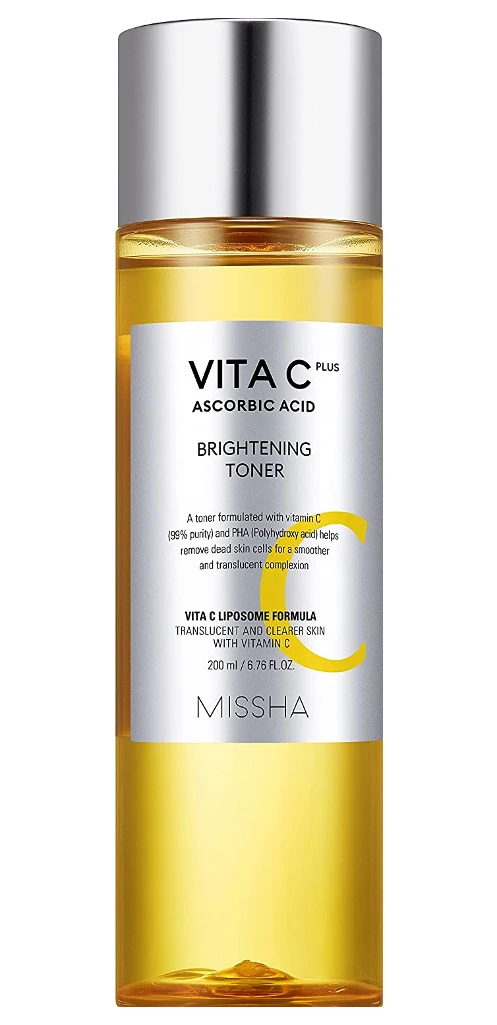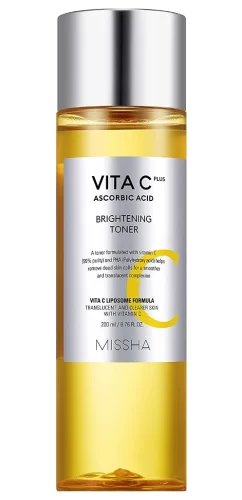 ---
2
Cocokind Vitamin C Serum
Cocokind Vitamin C Serum stands out as one of the best choices for sensitive skin. It is built on a base of organic aloe juice, which soothes the skin and locks in moisture. What's more, it's formulated at a gentle pH range of 6-7, which is unlikely to irritate the skin. All in all, the serum delivers the brightening and anti-aging properties of vitamin C without the sting.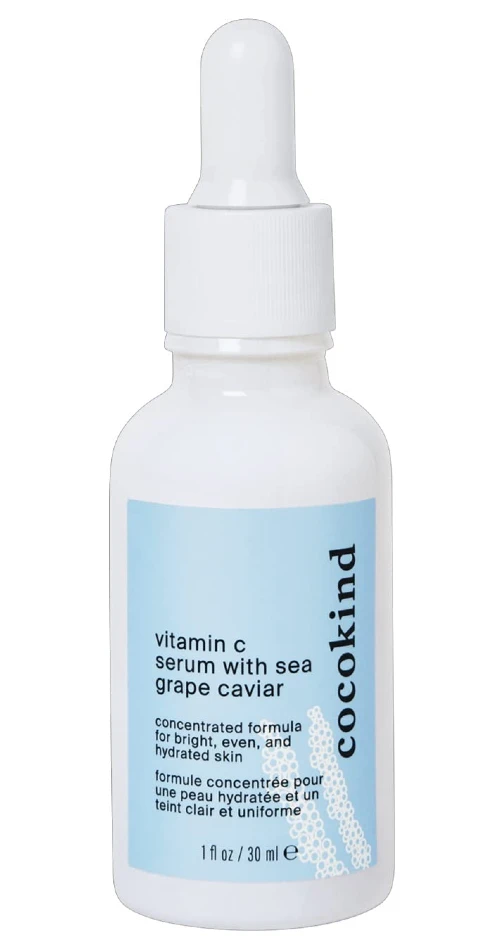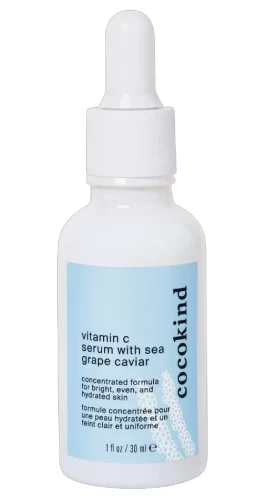 ---
3
Glow Recipe Guava Vitamin C Serum
Glow Recipe Guava Dark Spot Serum contains five forms of vitamin C yet is gentle enough for sensitive skin—reviewers attest to it. That's because the serum includes skin-calming ingredients, such as guava seed oil, vitamin E, and fruit extracts to soften and nourish. It has a silky non-sticky texture that absorbs fast, leaving your skin with a healthy glow without irritation.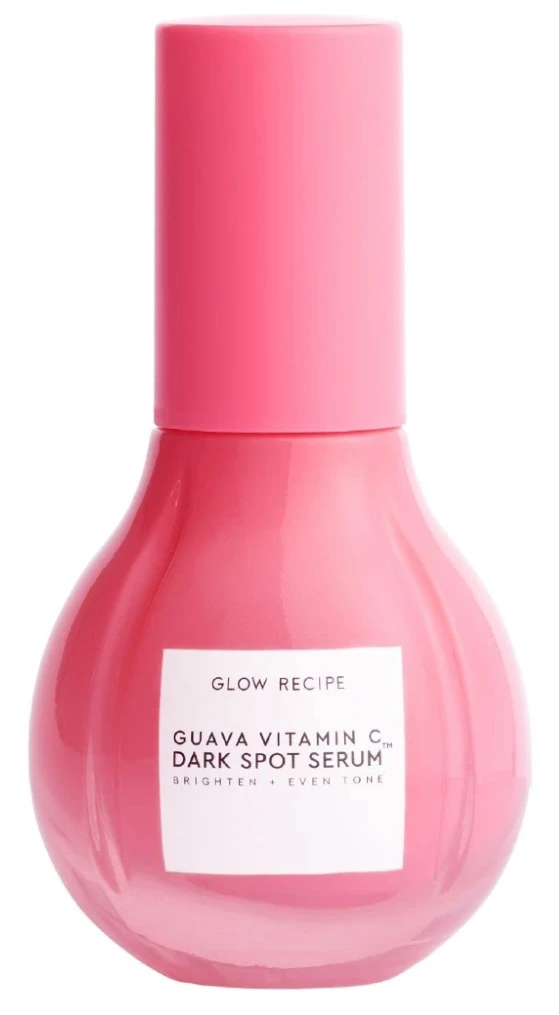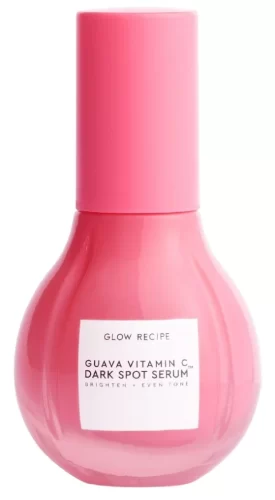 ---
4
First Aid Beauty Vitamin C Brightening Serum
In addition to a mild derivative of vitamin C (3-o-ethyl ascorbic acid), this brightening serum is made with a plethora of soothing ingredients. We're talking about vitamin E, squalane, colloidal oatmeal, and green tea extract. Moreover, the serum is lightweight, non-comedogenic, and non-greasy.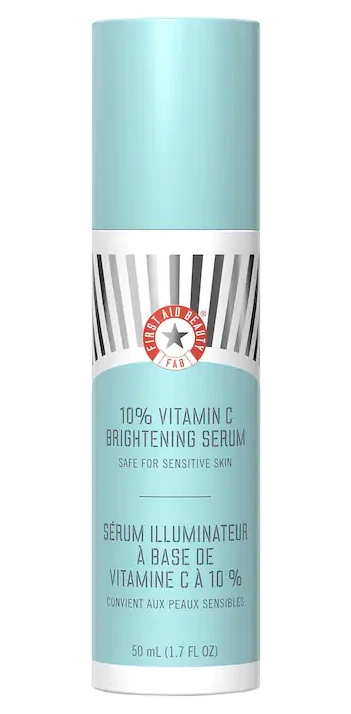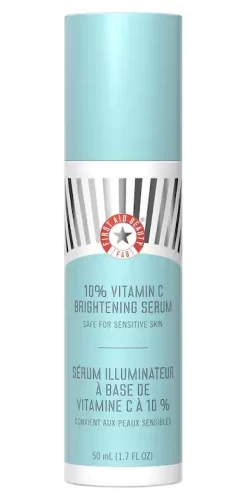 ---
5
Klairs Freshly Juiced Vitamin C Drop
This serum is formulated with 5% stabilized ascorbic acid, which is milder and less irritating. More than that, it contains soothing natural extracts, including Centella asiatica (hydrating healer), grapefruit (antioxidant), and broccoli extract (rich in fatty acids). This cocktail of ingredients provides antioxidant protection, firms the skin, and corrects dark patches, all while being gentle enough to avoid harsh irritation. The serum does a good job, considering it has over 8,000 positive reviews.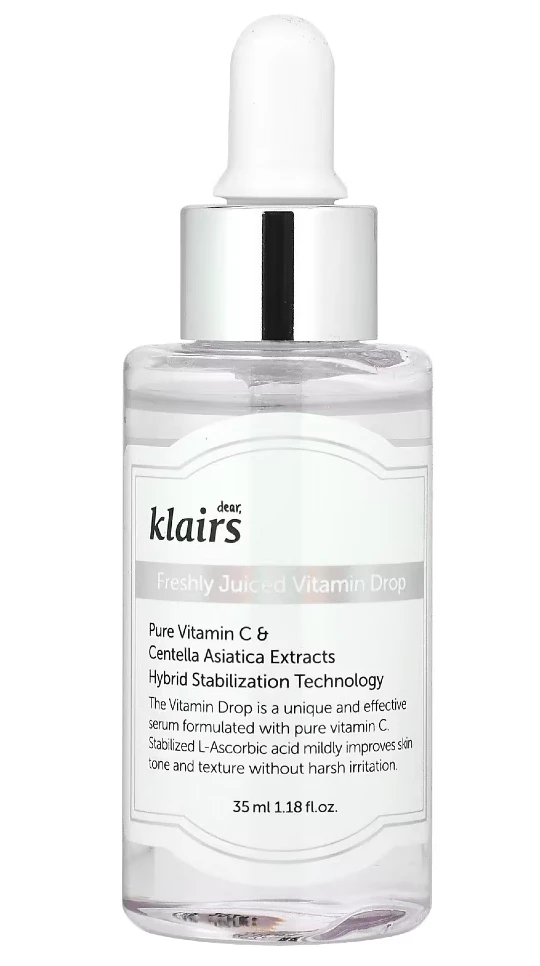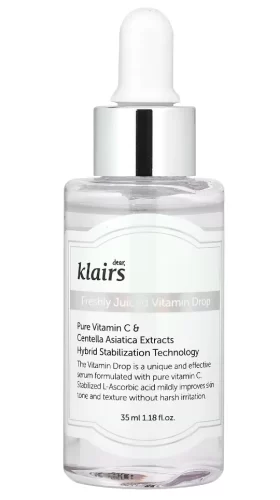 ---
6
Versed Stroke Of Brilliance
We're big fans of this serum thanks to the blend of skin-brightening ingredients. With the right touch of 0.5% vitamin C, boosted by 1.6% licorice extract and a hint of turmeric, it lightens dark spots and combats skin dullness. It's a dream come true for sensitive skin, thanks to the calibrated low concentration of vitamin C. But don't let the gentleness fool you. Other skin-nurturing ingredients like niacinamide and sodium hyaluronate mean you get more than just bright skin—you cover all the bases for healthy skin: hydration, protection, and nourishment.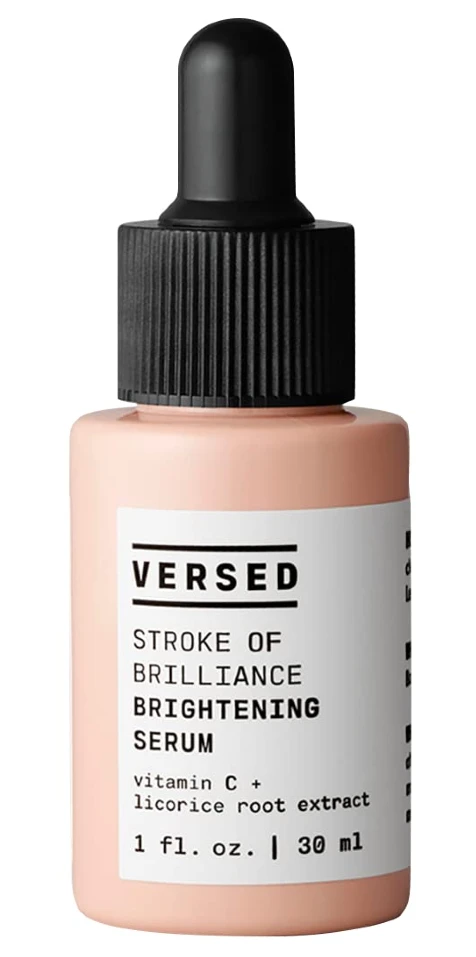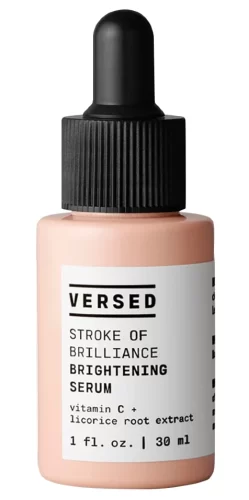 ---
7
Ren Vitamin C Gel Cream
This lightweight gel cream is one of the best vitamin C products for sensitive skin that's also breakout-prone. The cream contains a form of vitamin C that is combined with glucose, so it's milder and more suitable for reactive skin.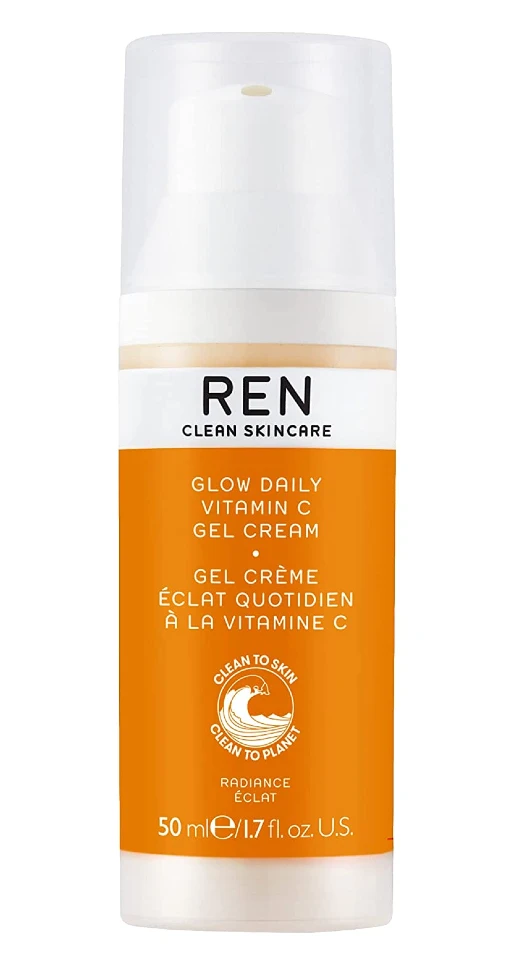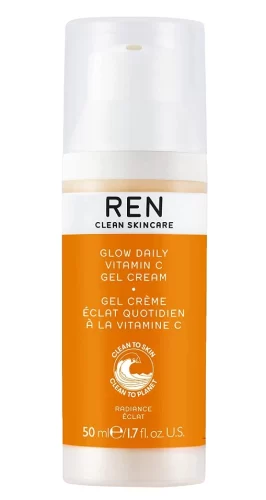 ---
8
Andalou Naturals Probiotic + C Renewal Cream
Andalou Renewal Cream was created for sensitive skin, starting with its soothing base of organic aloe leaf juice. It's enriched with magnesium ascorbyl phosphate, a less irritating form of vitamin C. The cream goes the extra mile by incorporating vitamin E, shea butter, probiotics and squalane. These ingredients create a nourishing blend that brightens, strengthens and protects the skin.