'Tis the season to give your sensitive complexion the heavy moisture. While a lightweight cream goes hand in hand with the summer, the skin asks for rich formulas that veil it in a cocoon of moisture in the cold air of winter.
It's not just anecdotally that the skin becomes prone to reactions in the winter — the facts back it up. The dropping temperatures, wind, and snow deplete the skin of moisture and can bother the barrier to the point it can't fulfill its protective role, triggering redness, dryness, and irritations. And if your skin is already easily reactive, the plummeting temperatures can really wreak havoc on your complexion. That's why you should add one of the best winter moisturizers for sensitive skin to your arsenal asap.
How to find the best winter moisturizer for sensitive skin
The ideal winter moisturizer for sensitive skin should have a formula rich in occlusives, emollients, sans fragrances, and drying alcohol. Occlusives are gentle compounds that, once layered on the skin, form a protective layer that prevents transepidermal water loss (TEWL), a common cause of dehydration and sensitivities during cold weather. At the same time, the veil formed by occlusives has a key role in hindering external aggressors — like cold air and pollution — from further damaging the skin. These compounds are also great for slugging, aka the method in which you trap your nighttime routine with a heavy occlusive to calm skin, reinforce the barrier and prevent moisture loss. Look for petrolatum, beeswax, dimethicone, silicones, and olive oil, as these are the most researched occlusives.
On the other hand, emollients soothe the skin and strengthen the protective barrier, which is what problematic skin needs during winter. So, look out for formulas containing ceramides, squalane, cholesterol, shea butter, and oils rich in fatty acids. Repairing ingredients like niacinamide and peptides should also be on your radar.
Fragrances are a no-no for sensitive skin because they can cause redness, irritation, burning, or itching, and for this reason, none of the moisturizers we picked for you contain fragrance. 
And remember, after moisturizing, follow up with sunscreen in your AM routine. Because the skin is more vulnerable during freezing temperatures, it's more likely that UV rays damage your complexion. Wearing sunscreen with at least SPF 30 helps the skin stay defended against sunbeams that may trigger more sensitivities.
Winter moisturizers for sensitive skin
Without further ado, these are the best winter moisturizers for sensitive skin so that the cold season won't torture your complexion.
---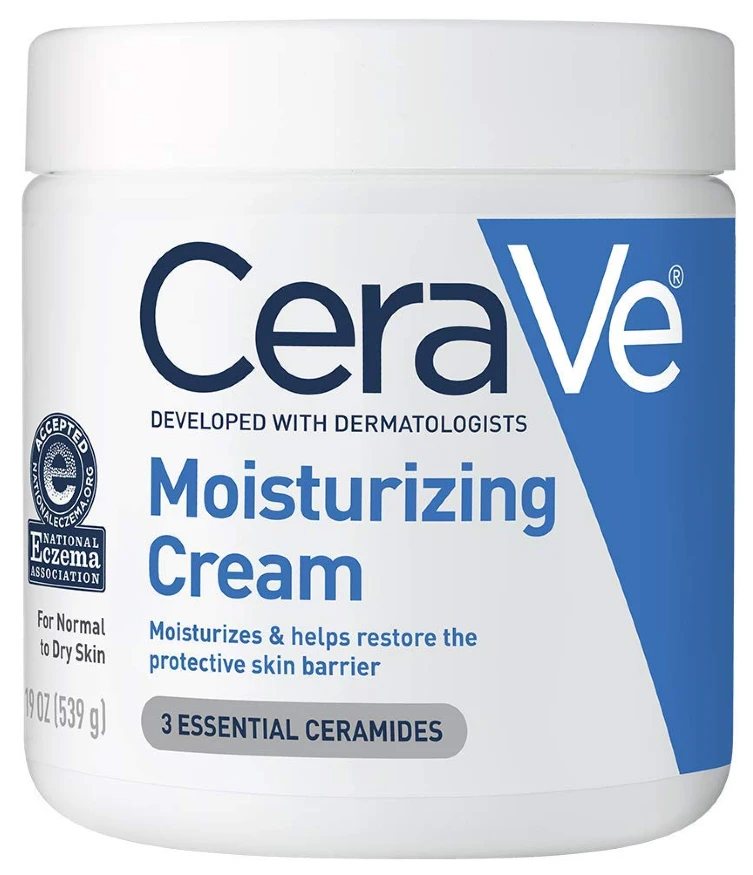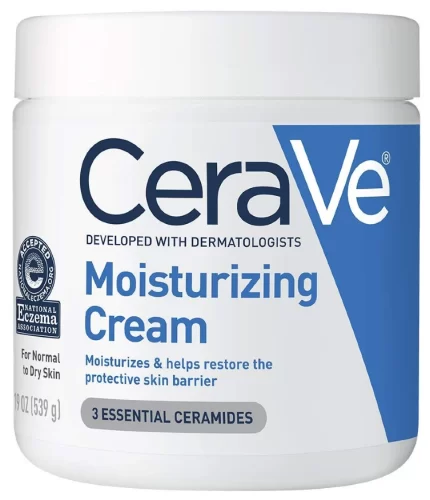 1
CeraVe Moisturizing Cream
CeraVe Moisturizing Cream is a cult favorite, and we can't just recommend it enough — I mean, when a product has over 100,000 five stars on Amazon, you know it lives up to the hype. The gentle, safe-for-sensitive skin formula is enriched with a blend of ceramides and cholesterol that aim to strengthen the skin, repair cracked patches, and lock hydration. Its lightweight texture spreads easily over the skin and absorbs readily without leaving any greasy residue. All you need is a dime-sized amount to seal your entire complexion in comforting moisture that lasts.
---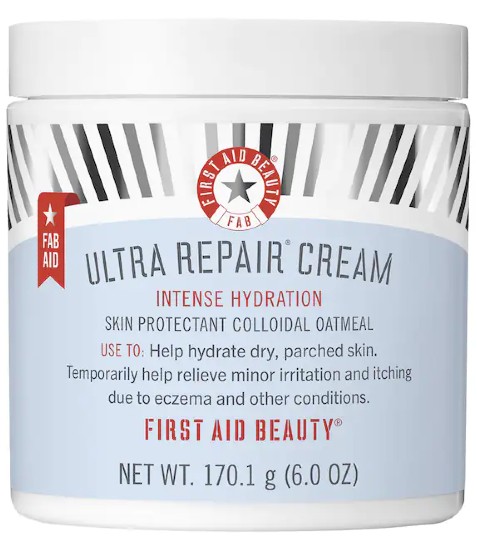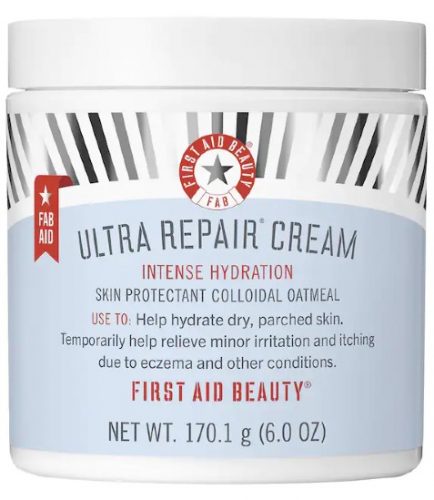 2
First Aid Beauty Ultra Repair Cream Intense Hydration
This cream is a maximally rich winter moisturizer for those with sensitive skin who want intense repair and hydration from one product. First Aid Beauty Ultra Repair Cream is made with two of the most potent emollients: 0.50% colloidal oatmeal, a skin protectant that relieves itching and redness, and shea butter, which is rich in fatty acids that moisturize and repair. The cream has been clinically proven to double hydration after a single use, and you can use it from head to toe.
---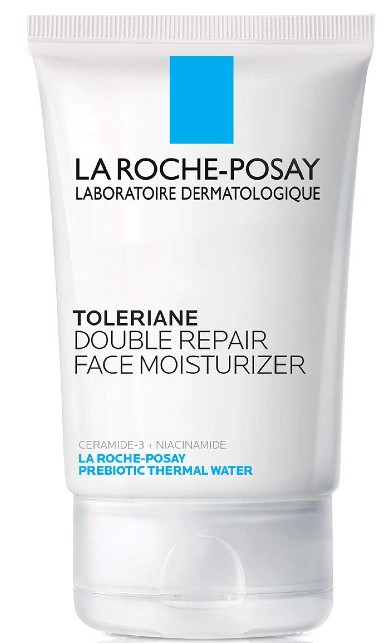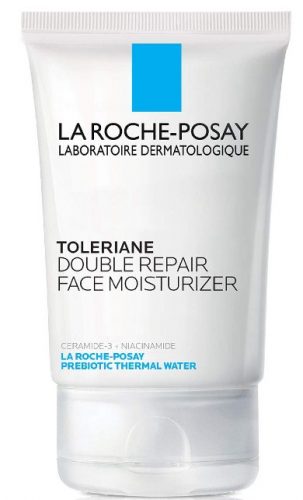 3
La Roche-Posay Toleriane Double Repair Face Moisturizer
This formula is known to be one of the Internet's buzziest ones, and thousands of positive reviews are further proof. The cream packs glycerin, niacinamide, and ceramide, which are great for soothing sensitive skin and protecting it from the harsh environmental conditions of winter. Slather it on damp skin AM and PM for a more resilient complexion and a healthy glow through the vicious winter.
---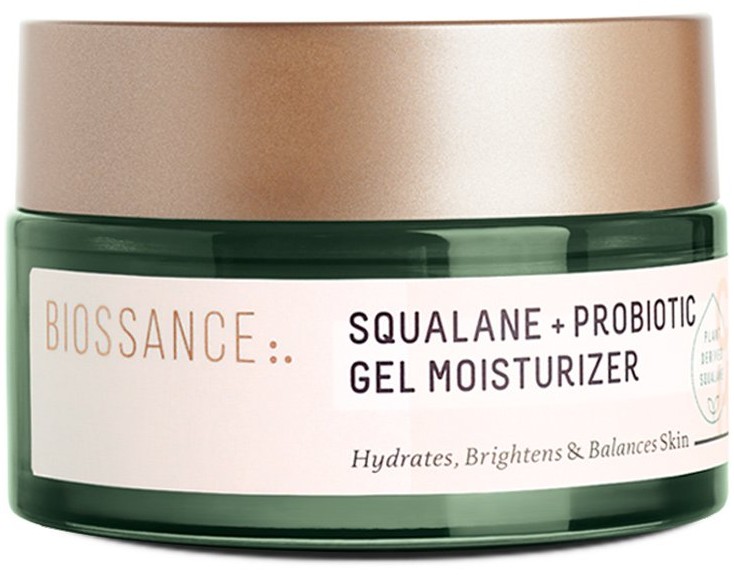 4
Biossance Squalane + Probiotic Gel Moisturizer
This one has a feel-good moisturizing gel texture that melts and absorbs into the skin as you apply it. The star ingredient is probiotic, due to which the moisturizer minimizes redness and irritation while fortifying and balancing the skin. Additionally, it packs squalane and red seaweed to calm sensitivities and increase moisture retention for plumper skin. The cherry on top: This probiotic squalane gel moisturizer is now available in 15mL travel size.
---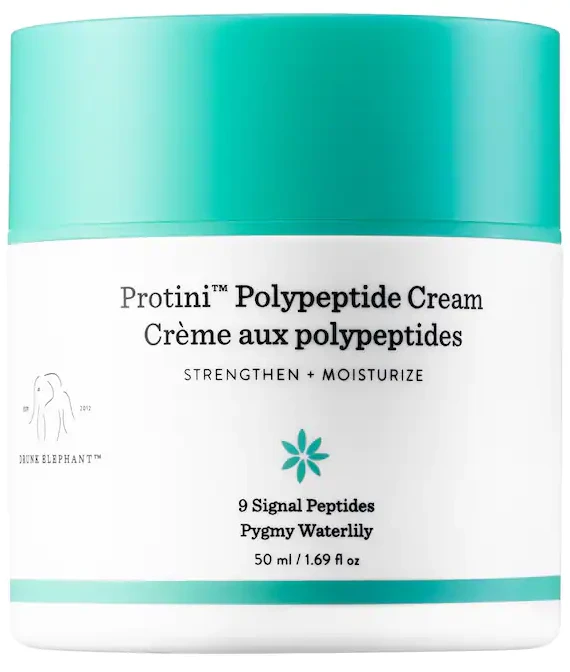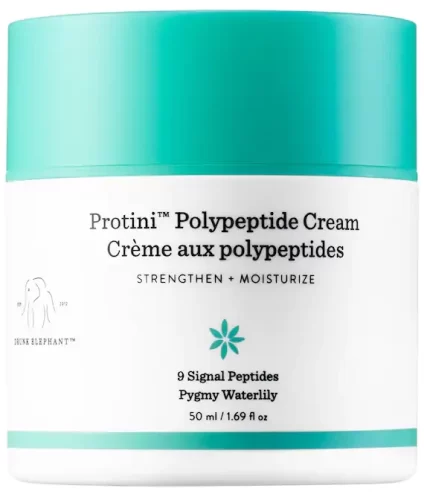 5
Drunk Elephant Protini™ Polypeptide Cream
This is the best winter moisturizer for sensitive skin because it packs all the good stuff, from a bunch of peptides to growth factors and amino acids that work hard to increase moisture and resiliency. The compounds above spur collagen growth, making the skin stronger and firmer so it can easily face freezing temperatures and also guard against water loss. We love the dispenser, which doesn't let external factors degrade the formula and allows for precise and easy application.
---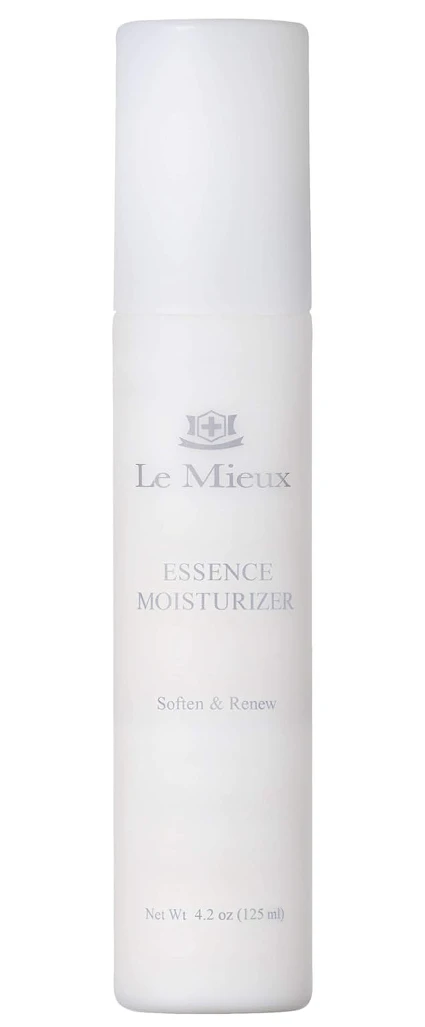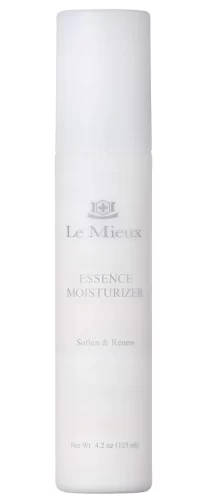 6
Le Mieux Sensitive Skin Savior Essence Moisturizer
This lightweight moisturizer is a savior for sensitive skin and a must all year long, especially during winter. It has the first ingredient hyaluronic acid and then goes straight into three types of peptides, ceramides, shea butter, and a plethora of antioxidants. So you have hydrators, anti-agers, replenishers, softeners, and protectors in one formula, pretty cool, right? Besides, the moisturizer doesn't feel heavy, works great under makeup, and is non-irritating, meaning you can use it even if your skin is prone to breakouts.
---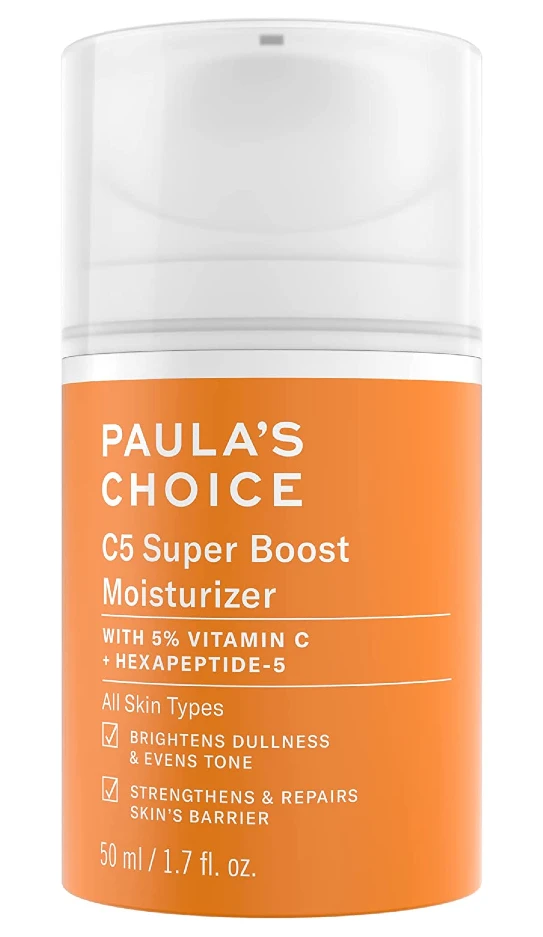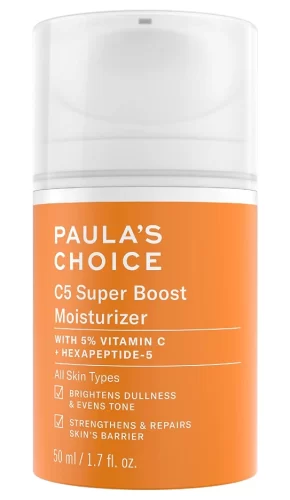 7
Paula's Choice C5 Super Boost Moisturizer
Vitamin C is not only a great antioxidant but also boosts collagen production, speeds up skin repair, and increases moisture retention. We consider this one of the best winter moisturizers for sensitive skin because it packs 5% stabilized vitamin C to defend against free radical damage, brighten and strengthen the protective barrier. Paula's Choice C5 Super Boost Moisturizer supercharges plumpness and infuses skin with other fan-favorite ingredients, such as squalane, peptide, cocoa butter, and vitamin E, and has a gel-cream texture that relieves skin and restores radiance instantly.
---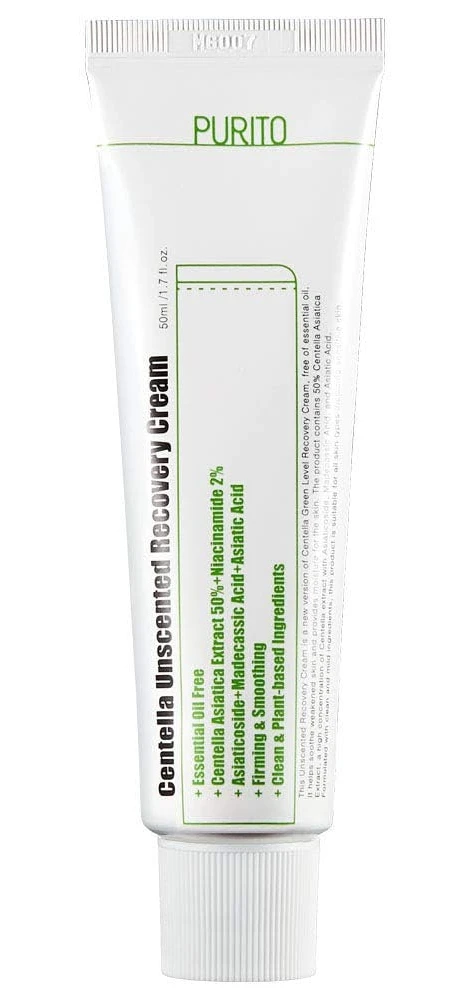 8
Purito Centella Recovery Cream
Sensitive skin craves repairing ingredients, and Centella asiatica (found in 50% of this formula!) is one of them. In addition, the cream is loaded with ceramides, squalane, and shea butter to prevent wind and other external agents from harming the skin while speeding up recovery. A fan-favorite coming straight from the K-beauty aisle, Purito Centella Recovery Cream takes the cake in terms of no-fuss recovery creams you can pamper your sensitive skin with during the cold season.
---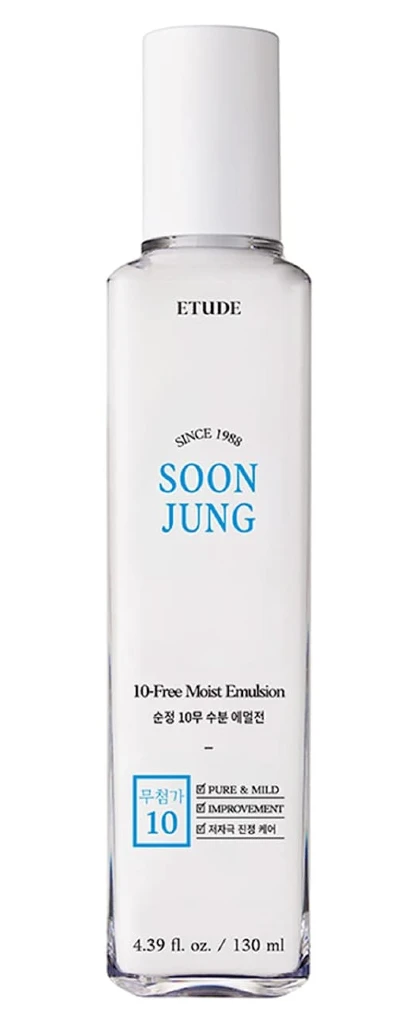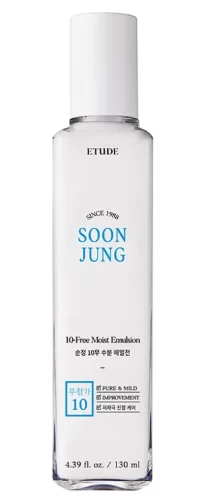 9
Etude House SoonJung 10-Free Moist Emulsion
One year since its lunch and this moist emulsion has become a beloved skincare staple, and with good reason: It works. The texture is weightless, but don't let that fool you because this product fusions panthenol to replenish hydration, madecassoside, and green tea to soothe sensitive skin, plus squalane to prevent moisture loss. Etude House SoonJung 10-Free Moist Emulsion is hypoallergenic and was made with sensitive skin in mind, so you want to check it out.
---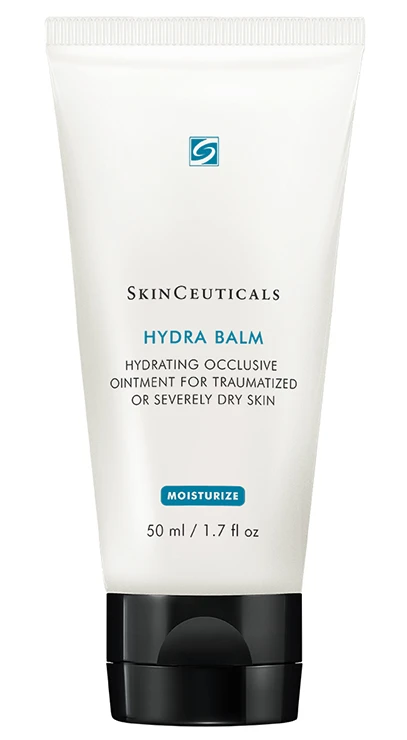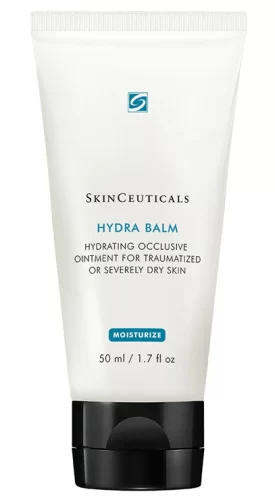 10
SkinCeuticals Hydra Balm
This balm targets severely dry and sensitive skin and is my go-to moisturizer in the winter because it's chocked full of occlusives and also contains a slew of soothing ingredients. In fact, SkinCeuticals Hydra Balm is made in a base of petrolatum, which is the most effective moisture-sealing occlusive that can hinder water loss by nearly 98%. And if that wasn't enough, the formula also packs squalane, aloe vera, and bisabolol to max out moisture and soften the skin. In other words, it's truly a game-changer for preventing dehydration during cold weather when the humidity levels are low. P.S: It's also great for slugging (I use it myself).
---