Yes, Chanel is a household name in fashion, and while we adore its iconic bags and fragrances, its skincare line is equally impressive. While plenty of effective and affordable beauty brands are out there, none can match the decadence and efficacy of Chanel's top-of-the-line offerings. The brand has harnessed cutting-edge technologies to create a range of products that deliver not only immediate but long-lasting benefits and sensorial experiences like none other. All products are infused with skin-loving ingredients, a rich cocktail of botanical oils, and clinical-grade ingredients, like hyaluronic acid, peptides, and squalane. 
While Chanel is not easy on the wallet, the technology used to make the formulas makes it worth the splurge. From microencapsulation to oleo-fractioning and poly fractioning, the Chanel House has spared no expense in creating ultra-pure ingredients that pack a punch in delivering transformative changes to the skin. Ahead, we discuss the best Chanel skincare products, from bestsellers to fan favorites. There's one for every type of skin and concern you may have.
The best Chanel skincare products
---
La Solution 10 De Chanel
Made with only ten ingredients, this face cream is more concentrated in the good stuff, promising to alleviate dryness and defend the skin from external aggressors. At the core of the formula is the rare and exquisite silver needle tea that guards the skin against free radical damage and reinforces its ability to fight external woes. The long-lasting moisturizing power is given by squalane and shea butter, two of the best moisturizers that quench the skin sans greasiness. It's as gentle as you can use it after in-office procedures to speed up recovery, but also like your go-to daily moisturizer to keep your visage less stressed.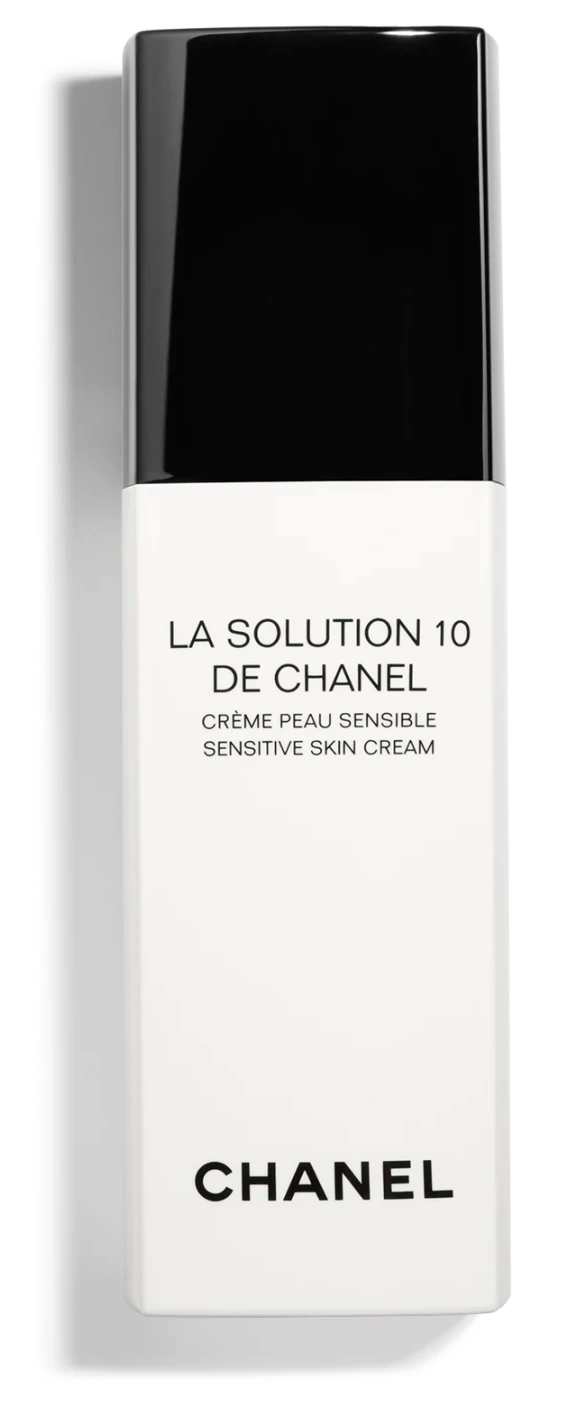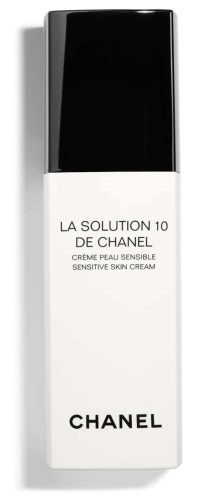 ---
Chanel Cleansing Milk
This cleanser effortlessly dissolves makeup and dirt, leaving your skin fresh and clean without stripping away those all-important natural oils. As the name suggests, it has a milk-like texture that feels incredibly soft and gentle, yet the formula is powerful enough to remove waterproof makeup, sunscreen, and pollutants. The silky after-feel is given by blue algae and marine salicornia, two marine extracts known to moisturize and fortify.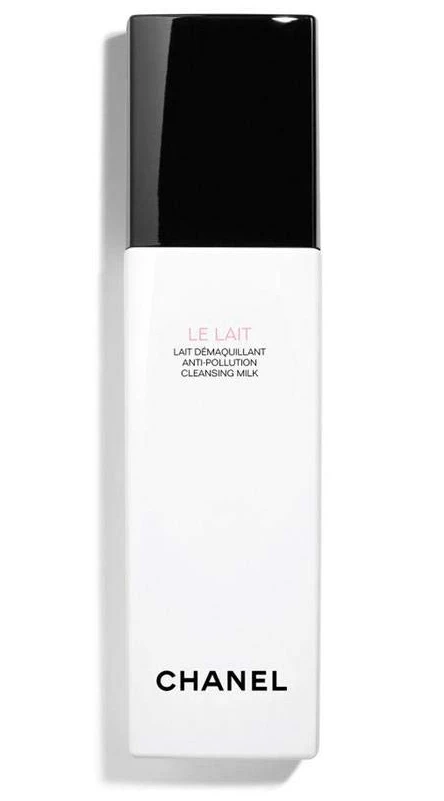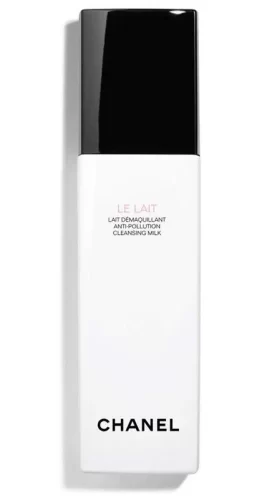 ---
Chanel Hydra Beauty Micro Sérum
This serum is all about long-lasting hydration and protection. It leans on oleo-fractionated (aka highly concentrated and refined) active camellia oil extract to provide deep moisture and an intense plumping effect, minimizing the look of wrinkles. Its hue is given by blue ginger, which works as a powerful antioxidant that neutralizes free radicals and prevents them from wreaking havoc on your complexion. The gel texture gives a mega-pampering feeling, leaving the skin silky-soft and never tacky or greasy. We love that the patented micro-droplet protects the purity of ingredients so that they deliver top-notch properties until the very last drop.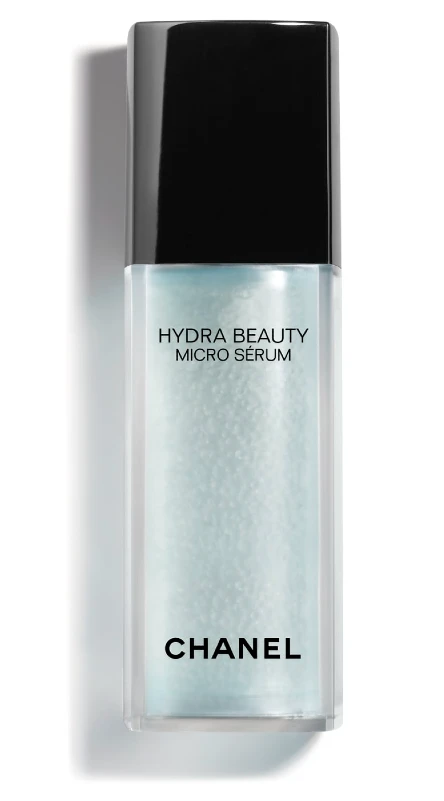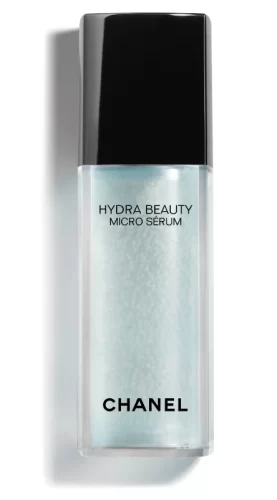 ---
Chanel Sublimage L'extrait De Nuit
Yes, the price tag on Chanel Sublimage L'extrait De Nuit is pretty shocking, but so are its astounding results. It's one of the best Chanel serums that help you get the most from your beauty sleep, strengthening and smoothing your skin night after night while giving a posh experience that'll make you look further to doing your nighttime beauty routine. The formula relies on the benefits of naturally-derived peptides and a complex of two beauty elixirs—vanilla and nerolis—to reinforce the natural skin's rejuvenation process. Plus, it loads a generous amount of fatty acids-rich meadowfoam oil that cushions the skin and enhances the antioxidant defense system. What more could you ask for?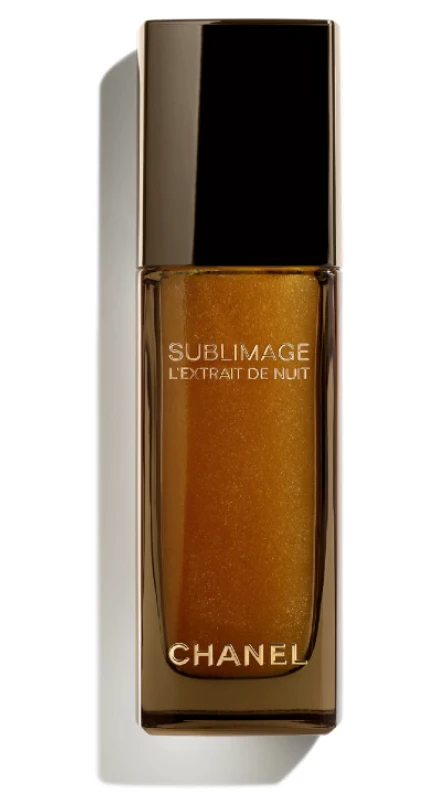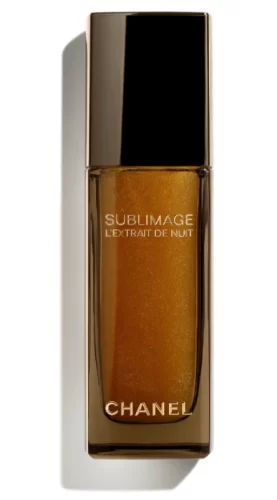 ---
Chanel Le Gommage
This gentle scrub eliminates dead cell buildup and reveals softer and more radiant skin in as little as two minutes. All you have to do is massage it onto a damp face with gentle circular motions and rinse. The jojoba beads suspended in the gel-cream texture delicately lift and slough away buildup whilst purple microalgae and seawater nourish the skin and leave it oh-so-soft. This also means that what you're applying after has a better chance of getting absorbed into the skin, hence you get more benefits from your products.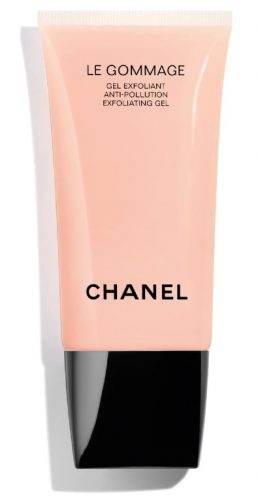 ---
Chanel Sublimage La Creme Yeux Ultimate Regeneration
Your eye area requires extra TLC, and if you're looking for a top-of-the-line product to do the job, Chanel Sublimage Yeux Ultimate Regeneration is definitely the way to go. A bit of an over-achiever, this eye cream fills wrinkles, firms skin, and eliminates puffiness, all due to the incredible power of the ultra-pure extracts of vanilla. There's more. The cream contains licorice root, a natural extract known to brighten dark circles, and loads a generous amount of squalane, a sebum-like substance that softens wrinkles and hydrates the skin. Bonus: You can use this as a mask whenever your fragile under-eye skin is in need of a quick pick-me-up.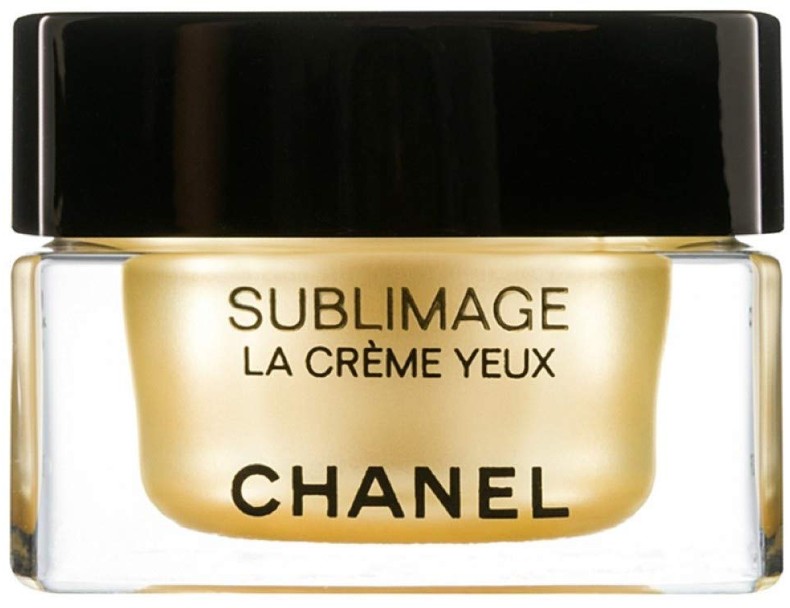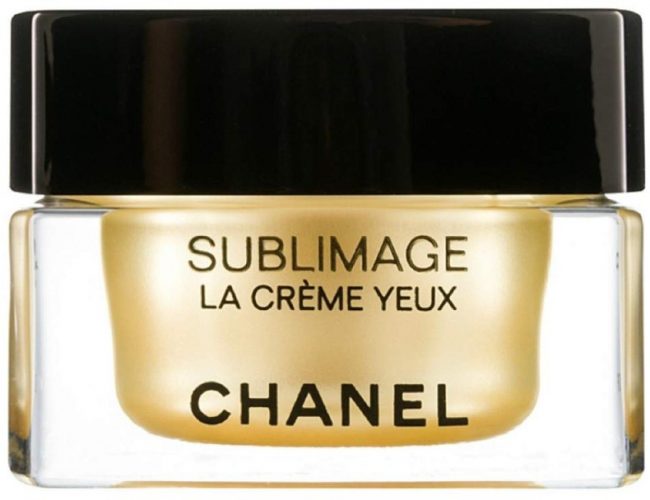 ---
Chanel Hydra Beauty Creme
Hydra Beauty Creme is the best Chanel moisturizer to keep your dry skin hydrated throughout the day. Similar to the serum from the same collection, it is packed with camellia and ginger extracts to scavenge free radicals and restore environmentally-stressed skin. Additionally, the cream is made with shea butter, a magic moisturizer that's also super-rich in antioxidants, so expect profound softness and high protection against external damage and water loss. Per all of those benefits, it plumps, boosts radiance, and fortifies your complexion with every use. And you'll enjoy a lot the intense sensorial burst of freshness that becomes a hug of creamy moisture when applied.