Yes, Chanel influences fashion, and we love the bags and fragrances, but what about skincare? While we've got a lot of affordable and effective skincare brands to choose from, nothing compares to the luxurious experience of trying the best Chanel skincare products.
Each Chanel product gives a unique sensorial feeling incomparable to something else, possible due to technologies created by Chanel House and skin benefits that last. Nevertheless, all products are infused with skin-loving ingredients, focusing on nature-derived elements, such as botanical oils, and flower extracts, but also clinical science-backed ingredients, like hyaluronic acid, peptides, squalane, and adenosine. But what truly makes Chanel skincare products different is the technology used to make the formulas, like extracts microencapsulation, oleofractioned, and polyfractioning — processes that create ultra-pure active ingredients for intense effects.
The best Chanel skincare products
The best Chanel skincare products are part of three collections, Sublimage, Le Lift, and Hydra Beauty, that captured our hearts forever. The whole experience starts with the fancy, coveted packages, the luxurious feeling of the incredible textures, to an instant energizing and softening effect, ending with long-term skin-transforming benefits. Yep, just like a little treasure-hunt story where you're the hero.
Most Chanel products are top-notch and fan-favorite items that aid in replenishing skin with hydration, plump wrinkles, repair skin damage, and brighten while feeling velvety and lavish.
---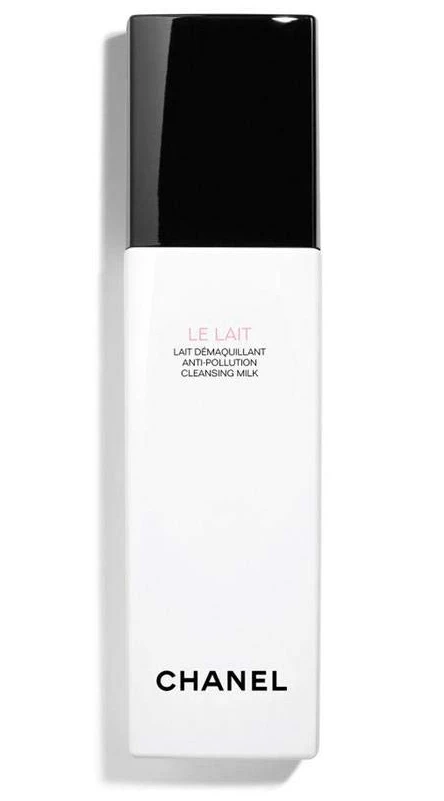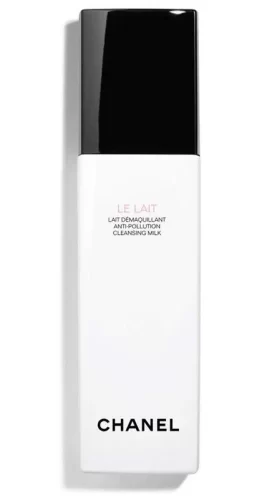 Chanel Cleansing Milk
This cleanser does the job and even very well to get rid of makeup and impurities without stripping your skin of necessary oils. As the name suggests, it has a milk-like silky texture, with a luxurious, soft feeling that gently removes even waterproof formulas, leaving skin cleansed and comforted. The algae extract addition aids in locking moisture into the skin, while glasswort extract strengthens the skin barrier and moisturizes some more. Definitely, this cleanser is the best Chanel skincare product to start your routine with.
---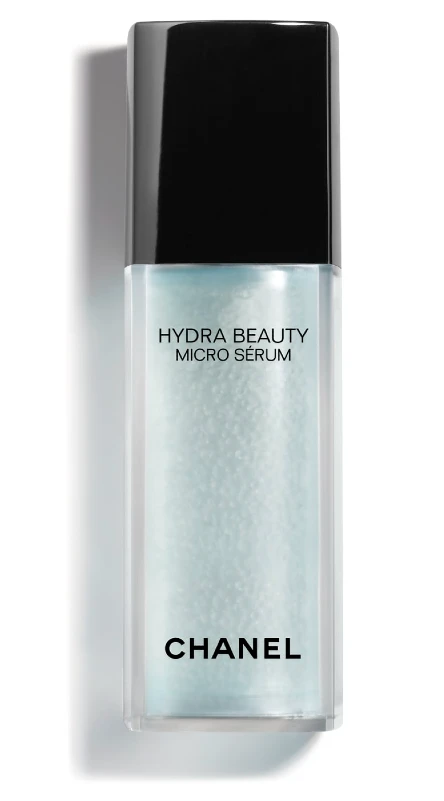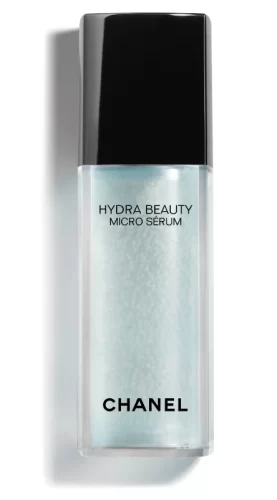 Chanel Hydra Beauty Micro Sérum
Lightweight, this serum has a gel-like texture with pure active ingredients encapsulated in microbubbles using Chanel's unique technology that leaves a fresh, fancy feeling. Your skin not only feels pampered to the highest level, but this serum is among the best Chanel skincare products because it delivers instant and long-term hydration. Its color is given by the addition of blue ginger, which works as a powerful antioxidant, protecting skin against oxidative stress. Additionally, the serum is infused with poly-fractioned active camellia alba extract that provides skin replenishment and an intense plumping effect.
---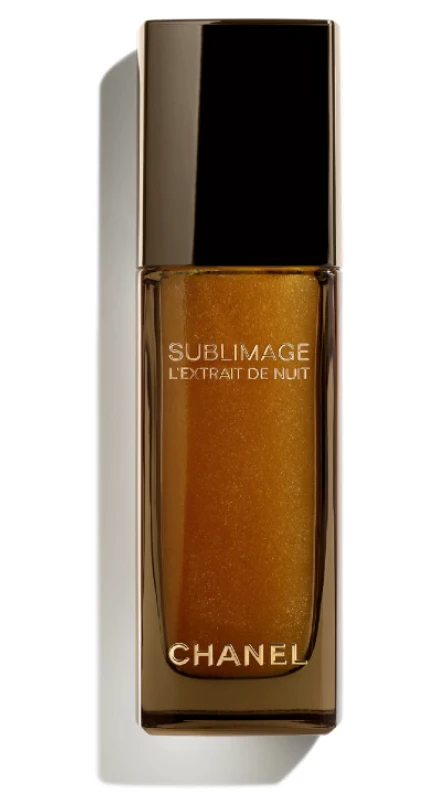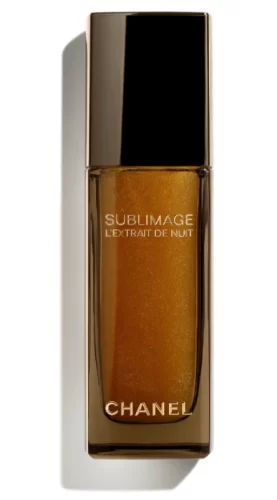 Chanel Sublimage L'extrait De Nuit
This night serum helps you get the best from your beauty sleep, strengthening and smoothing skin night after night, besides the luxurious sensory experience that'll make you look further to doing your PM routine. The gold gel serum is extra concentrated, infusing your complexion with essential nutrients, so you wake up to plump, soft, and luminous skin every morning. Additionally, the fermented vanilla planifolia and neroli elixirs, mixed with naturally derived peptides and 25% oils, give right what your skin needs to get the most from its repairing state. Two drops are enough to go all the way to the face and neck, so the product could last you up to 6 months.
---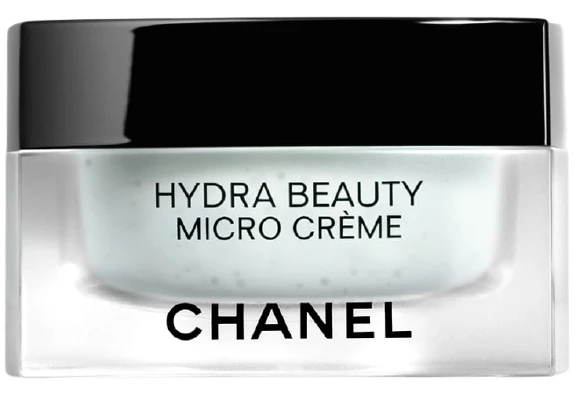 Chanel Hydra Beauty Creme
A cult favorite, Hydra Beauty Creme is the best hydration-replenishing moisturizer by Chanel, the myriad of positive reviews attests to it. So if you're looking for intense hydration that instantly plumps the skin and restores hydration levels, look no further. The cream is packed with camellia micro-droplets (which uses the flower's purest form) that fours with the skin to penetrate deep beneath. Blue ginger that gives its color is added for its intense antioxidant activity, so your skin stays defended and fortified. The camellia kissi seed oil and shea butter act like emollients, forming an invisible film that prevents transepidermal water loss. Can't ask for more.
---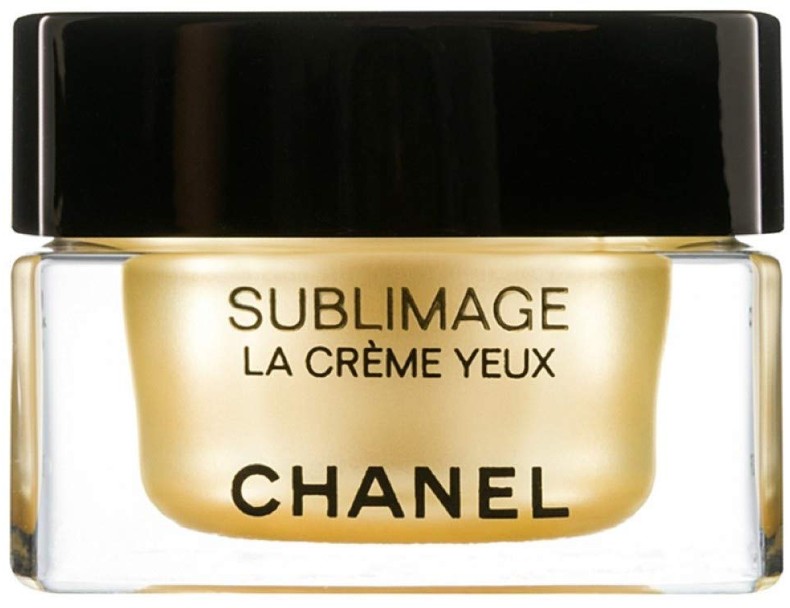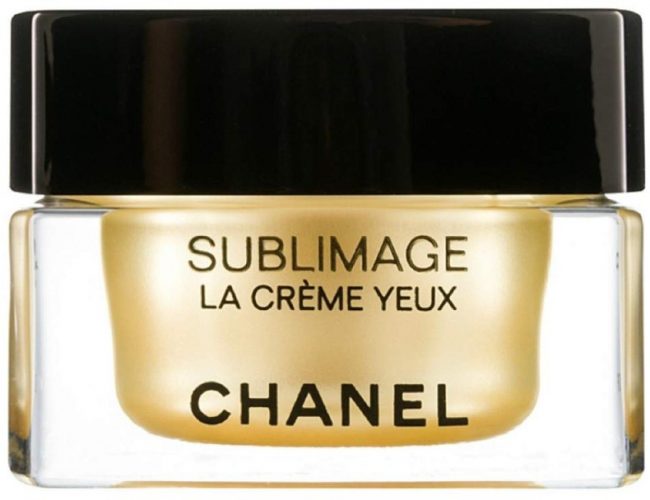 Chanel Sublimage La Creme Yeux Ultimate Regeneration
The best Chanel skincare product for the eye area is this rich, velvety cream that delivers skin-transforming benefits, from filling wrinkles look to brightening dark circles. The formula is packed with precious planifolia molecules with strong revitalizing power to soften and even skin appearance. Additionally, squalane, shea butter, canola oil ensure hydration doesn't evaporate while softening crow's feet. Bonus: this eye cream can be used as a mask for the eye area, giving an immediate boost in radiance and luminosity; aka it makes you look and feel rested and energized in no time.
---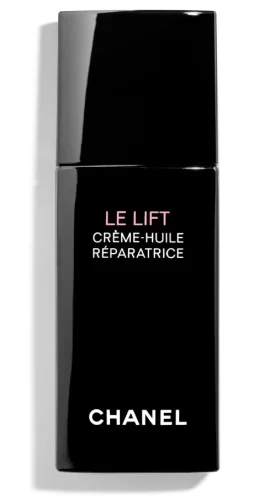 Chanel Le Lift Creme Huile
Address your aging signs with this replenishing cream-to-oil product, a favorite of all Chanel fans. That's because it's effective at rebalancing and reviving skin by firming, smoothing, and replenishing its density while offering the comfort of an oil in a cream texture — something that just Chanel can give. Its feeling is as light as a feather, forming an invisible veil that prevents water evaporation thanks to squalane, shea butter, meadowfoam, and jojoba seed oil. Moreover, the small molecules of sodium hyaluronate go beneath the epidermis, stimulating hydration while adenosine work to restore the skin to its best condition.
---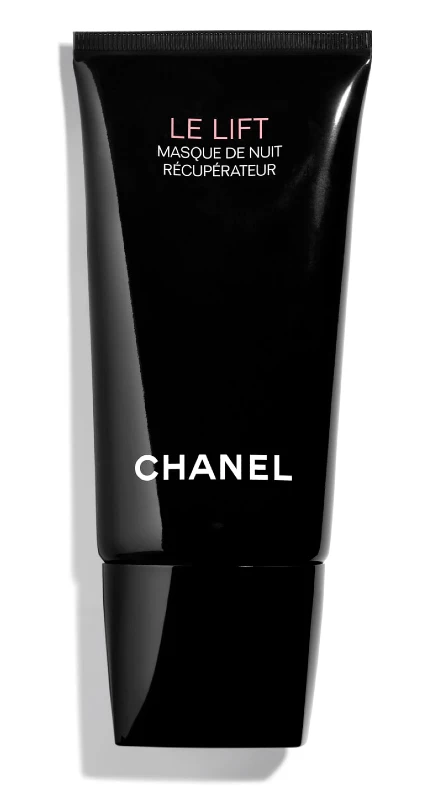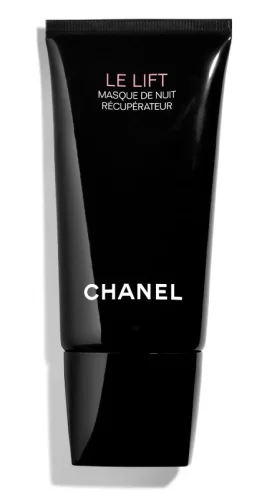 Chanel Le Lift Firming Sleep Mask
If you're looking to target aging signs with a product that works while you sleep, this skin-recovery sleep mask by Chanel is what you need. Called the "skin's silk pyjamas," the mask has a cocooning comfort feeling due to the addition of hydrolyzed silk proteins. Moreover, ingredients like squalane, sodium hyaluronate, adenosine, and peptides make your fine lines and wrinkles appear less visible when you wake up, plumping skin and reducing fatigue signs.