I know there's no shortage of products that vow to transform skin. And I know that few actually deliver. Clinical Skin PolyPeptide Serum is one of them.
If I had to rank my top skincare concerns from most to least burning, I'd say uneven texture number one, followed by dullness and large pores. So when I was offered to test Clinical Skin PolyPeptide Firming Serum — a dermatologist-favorite elixir that promises to reduce fine lines look, plump, firm, and improve texture — I happily jumped at the chance.
About my skin: untextured and dull
For context, my skin has been on a journey throughout the years. Hormonal imbalances as a teen resulted in acne, hence ice box scars (yes, I was squeezing pimples) and, consequently, rough texture and large pores. And textured skin is less able to reflect light, which is why my complexion appears dull and lackluster than luminous and glowy.
The formula: peptides for the win
As the name suggests, Clinical Skin PolyPeptide Firming Serum focuses on peptides, the little messengers that trigger cells to perform specific actions, such as inducing collagen and elastin production. Here's a bit about what each of these peptides does:
Additionally, the serum boasts a blend of ceramides, cholesterol, and sodium hyaluronate that promote firmness and elasticity and reinforce the protective barrier. Plus, it has ascorbic acid (the pure form of vitamin C) and glutathione, both known for their antioxidant, brightening, and collagen-boosting abilities.[5]
P.S.: I love that the formula is void of fragrance, alcohol, mineral oil, and parabens and is cruelty-free.
What it does
When you pay for Clinical Skin PolyPeptide Firming Serum, you pay for results. This serum does literally anything from banishing dullness and minimizing wrinkles look to protecting, hydrating, and brightening the skin. It's a true multi-tasker that can fight most skincare concerns out there.
The feel: rich and incredibly absorbent
Everything about this serum is rich. The white liquid is dense, yet it doesn't feel heavy, oily, or watery. It spreads easily over the skin and absorbs instantly without leaving any tacky or sticky feeling, and it beautifully sits under moisturizer.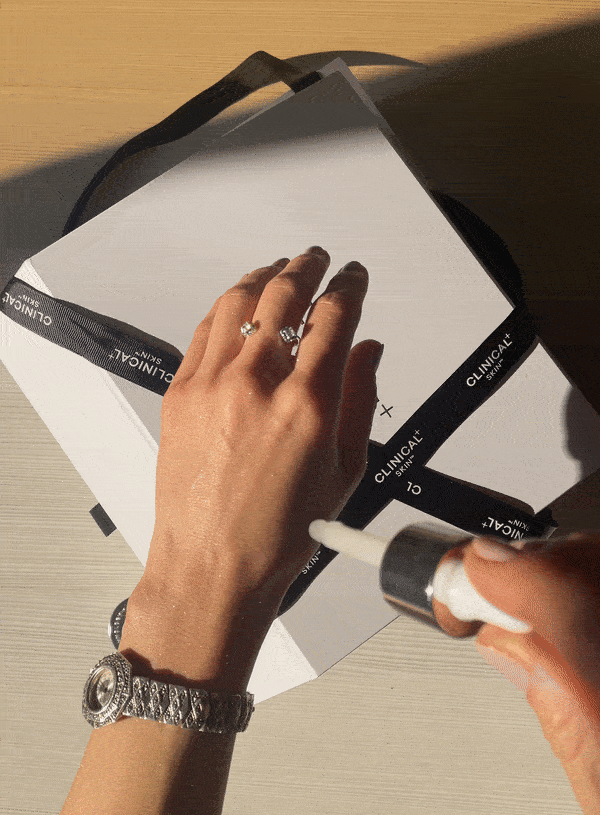 The results: I'm impressed
And further addicted. My skin (normally prone to dullness) appears luminous and supple, hydrated, and the glow it gives me is unbeatable. The little lines are less noticeable, the pores appear refined, and it never gave me any reaction. After using this miracle serum once a day (you can apply it AM and PM, but I've just been doing nights) for almost two months, my skin has changed. This makes total sense since the serum is jam-packed with actives that aid in building proteins, humectants, minerals, and vitamins.
The value: pricey but justified
Not everyone is willing to drop $250 on a serum, but peptides are usually expensive to formulate, and this serum loads a serious amount of them. On the bright side, the serum has 50ml, and a little goes a long way, so it lasts a long time. Plus, with each purchase of PolyPeptide Firming Serum, you get a Pétrissage Massage Beauty Roller (valued at $75), a great roller that massages the skin emulating the grip of a petrissage massage, increasing product absorption and boosting blood flow for enhanced benefits.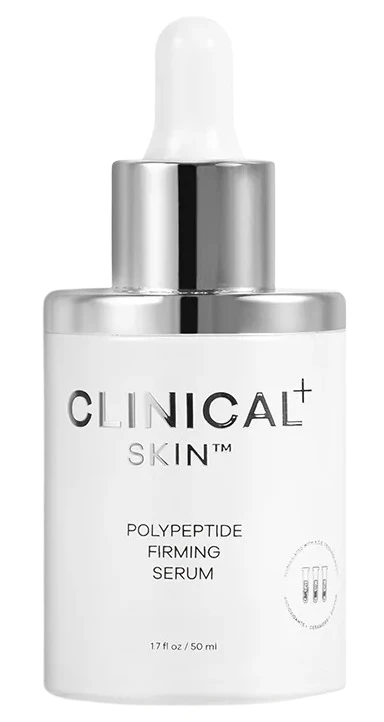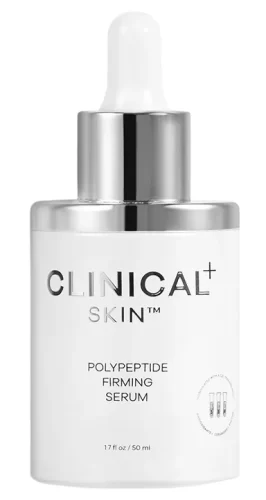 Where to buy Clinical Skin PolyPeptide Firming Serum
The verdict
I endorse this serum because it delivers every single time. Sure, peptides are the main selling pitch in a lot of products out there, but considering this contains a generous amount of them, it's good to know the higher price point equates to a very concentrated product. Five drops every evening, and it did hydrate my skin, leaving it plump, soft, luminous, and with an evener texture. Lastly, one thing I know: I don't want to be without it.
---
Footnotes