I'm obsessed with multitaskers in skincare, and the new super-hero that found its place on my vanity countertop is copper peptides. Amazed at what it does to the skin, I decided to spare you some time and list the best copper peptide serums. To be blunt, firstly because the copper peptide is an element all skin types can add to their care repertoire. Secondly, because serums have small molecules that shoot the actives right into the deeper layers and deliver more benefits — the skin always feels blessed to be slathered in a serum. And if it's rich in copper peptides, you hit it big, your skin will show you some love back, promise!
What are copper peptides?
Copper is a mineral naturally found in the body, essential for the skin, having a key role in creating red blood cells and maintaining the immune system strong. On the other hand, peptides are chains of amino acids that act like building blocks of proteins (think collagen and elastin) responsible for skin texture, strength, and elasticity. In skincare are used lab-made copper peptides (GHK-Cu) — created by mixing copper with three amino acids (glycyl-histidyl-lysine).
Why should I use copper peptide?
First, restoring copper peptides back into the skin can rebuild the depleted collagen and elastin levels, plumping and firming skin. Since copper peptides work below the outer skin layers, they can boost the production of essential proteins needed for resilient, elastic skin. A clinical trial applied serum with GHK-Cu to 40 women (40 to 65 years) over eight weeks and concluded that copper peptides increase collagen production, support tissue growth, and repair while building elastin in the skin.
Experts also synthesized that copper peptides have antioxidant benefits, serving as a cofactor of superoxide dismutase, an antioxidant enzyme in the skin needed for shielding skin against free radical damage. If this wasn't enough, copper peptide also serves as a cofactor of tyrosinase, a melanin enzyme responsible for skin pigmentation. Yes, you guessed it, copper peptide helps diminish hyperpigmentation too.
"According to a study, GHK-Cu has been found to tighten loose skin and improve elasticity, skin density, and firmness, reduce fine lines and wrinkles, reduce photodamage and hyperpigmentation, and increase keratinocyte proliferation when used in skincare products."
Copper peptides are a go-to for those struggling with acne too. Thanks to their antibacterial properties, copper peptide promotes wound-healing and collagen synthesis, helping heal breakouts and minimize scars look — just what acne-prone skin types need.
Before we go to the good bit, don't mix copper peptides with vitamin C, retinol, or AHAs.
The best copper peptide serums
Without further ado, below are the best copper peptide serums.
---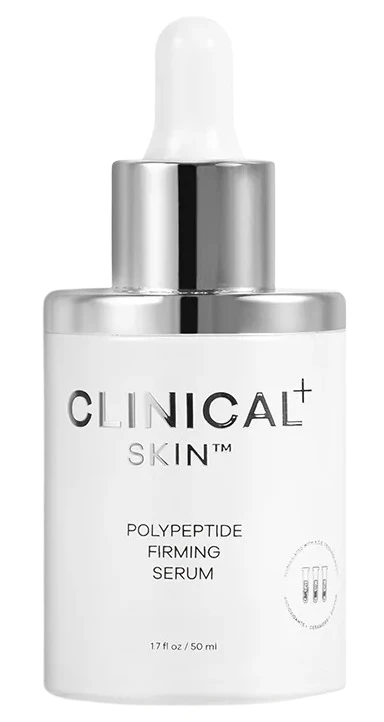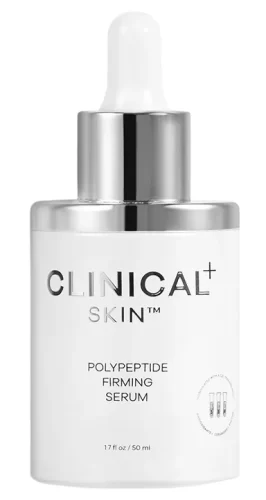 Clinical Skin Polypeptide Firming Serum
When you pay for Clinical Skin Polypeptide Firming Serum, you pay for results. In addition to copper peptides, this serum loads other three peptides, plus four ceramides and cholesterol, all needed for firmer, elastic, and resilient skin. Plus, it packs the active form of vitamin C (ascorbic acid) to induce some more collagen production and defend against free radical damage. The rich yet lightweight formula feels intensely hydrating, leaving skin plump without feeling tacky, and it skips fragrances and alcohol. More points as with a purchase of this serum, you get a Pétrissage Massage Beauty Roller to help you add definition and tighten skin.
Read review: Clinical Skin PolyPeptide Firming Serum Review
---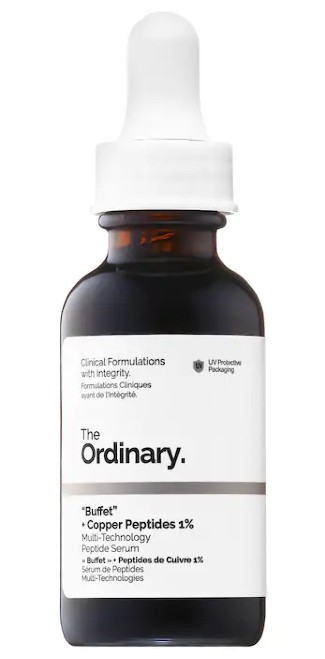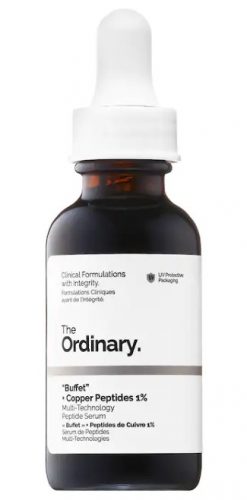 The Ordinary Buffet + Copper Peptides Serum
This serum targets multiple signs of aging, helped by 1% pure copper peptides, Matrixyl, a damage repair peptide that gives long-term results, and a probiotic complex in a base of amino acids. It's a multitasker that supports bouncy skin by promoting collagen synthesis while having anti-inflammatory benefits, improving overall skin condition. The formula is super light and absorbs fast, giving instant and long-term results, being one of the best serums with copper peptides out there.
---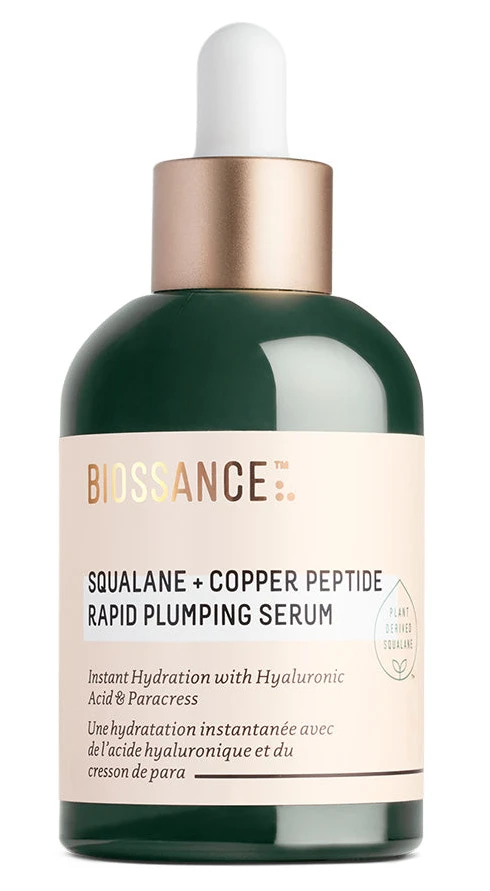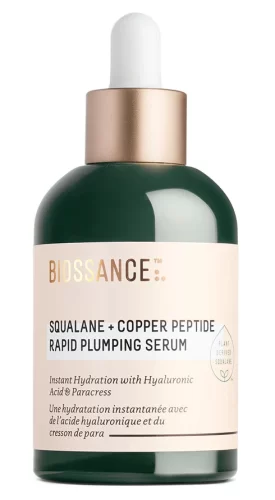 Biossance Squalane + Copper Peptide Rapid Plumping Serum
The best organic and vegan serum infused with copper peptide comes from none other than Biossance. It has a kick-ass formula powered by hyaluronic acid, polyglutamic acid (a humectant that helps seal moisture), and squalane to deliver long-lasting hydration that'll quench thirsty skin. The addition of collagen-supporting copper peptides along with the other two peptides and green tea extract aids in restoring plumper, bouncier skin while fighting early aging signs. Simply put, this serum improves the skin on all fronts, replenishing the lost moisture in one day — ideal for all skin types.
---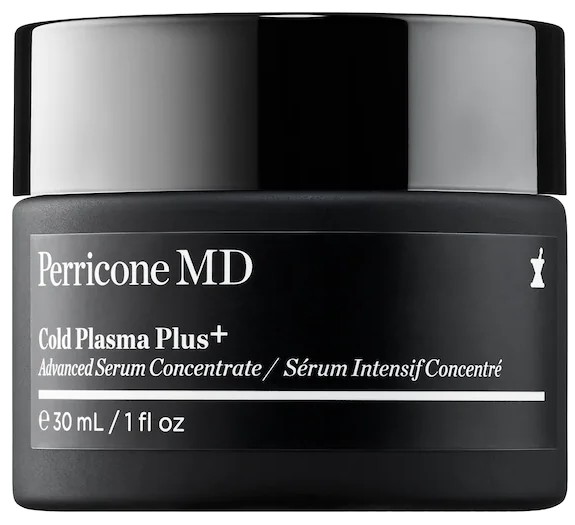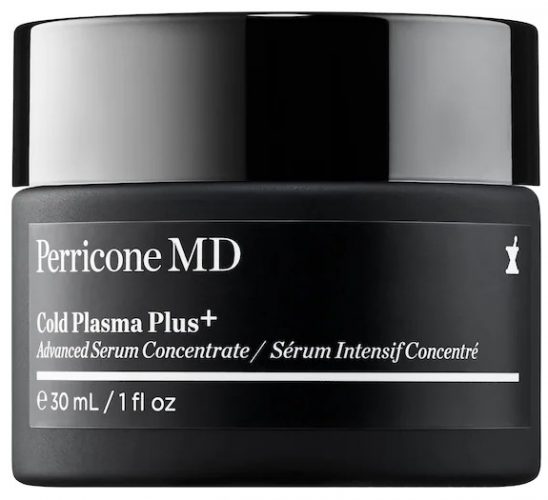 Perricone MD Cold Plasma Plus Serum Concentrate
Perricone MD products are constantly on the rise, and this copper peptide serum concentrate is no exception. It may look like a moisturizer, but it actually is an advanced lightweight, fast-absorbing serum concentrate that tackles the most visible aging signs. Copper tripeptide, vitamin C, omegas 3, 6, 9, glycolic acid, zinc, magnesium, retinyl palmitate, and a blend of natural oils target and improve large pores and uneven texture, redness, fine lines, and wrinkles. On top of everything, the serum uses a liquid crystal delivery system for faster and deeper penetration, hence boosting the benefits.
---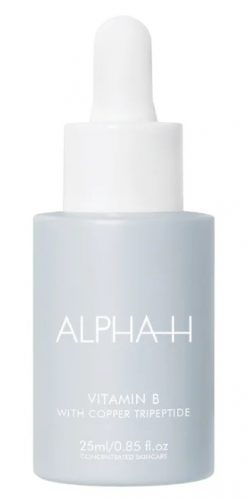 Alpha-H Vitamin B Serum with Copper Tripeptide
Every morning support your skin with Alpha-H serum that's fortified with 5% niacinamide, hyaluronic acid, vitamin B, and copper tripeptide. All these ingredients act to hydrate and defense the skin minimizing the chances of early aging signs. The addition of ferulic acid, wheat amino acids, vitamin C, and chia seeds offer that antioxidant protection your skin needs daily against external stressors. Your skin will love it as it's a clean formula!
---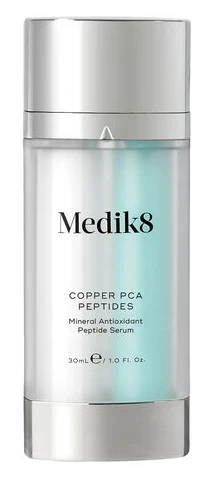 Medik8 Copper PCA Peptides Serum
Who doesn't want a strong antioxidant defense system to keep photoaging at bay? We all want it, and Medik8 Copper PCA Peptides Serum gives just that. And some more. It's powered by copper peptides to offset free radicals, plus a medley of peptides to induce collagen production and niacinamide to hydrate and brighten. Alongside its age-defying properties, it helps to boost a radiant complexion by adding more antioxidants to the formula — superoxide dismutase, Centella asiatica, and vitamin E. Now you know why this is one of the best copper peptide-infused serums out there.
---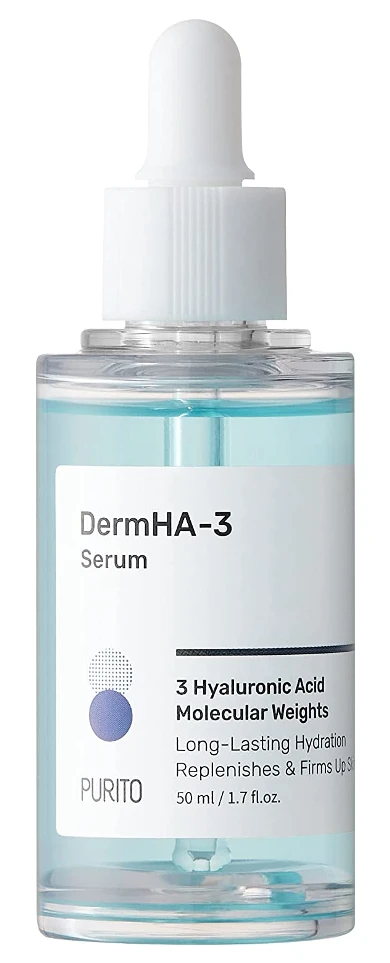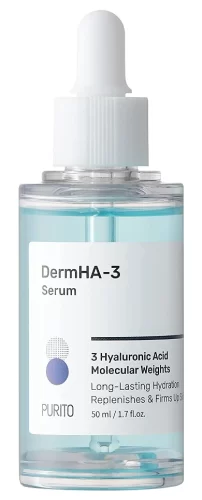 Purito DermHA-3 Serum
If loss of firmness and elasticity bothers you, this serum has your back. Not only because it's infused with copper peptides, but it also contains three molecular sizes of hyaluronic acid for instant and long-term hydration and plumpness. The lightweight yet rich texture sinks into the skin in a flash without ever feeling sticky and leaves your complexion luminous and radiant all day long. In other words, a K-beauty winner.
---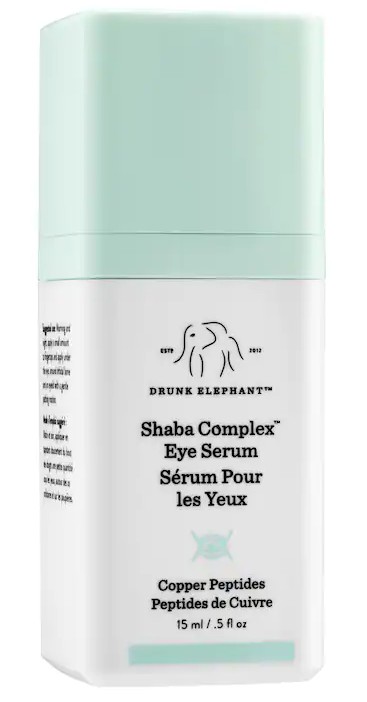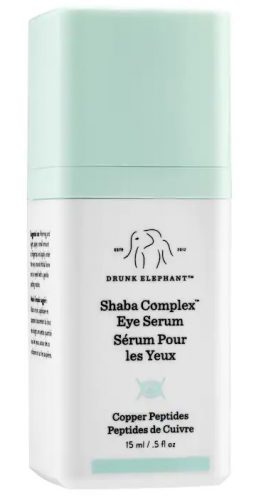 Drunk Elephant Shaba Complex Eye Serum
Drunk Elephant has the best copper peptide serum for the eye area! It's a milky satiny serum made to help you combat fine lines, dryness, and loss of firmness. It does it all supported by copper peptides, copper lysinate, niacinamide, hyaluronic acid, vitamins C and E, plus black tea ferment, all known to improve aging signs. The formula is clean, lacking fragrances or alcohol, making it a treat for the thin skin around the eyes.
---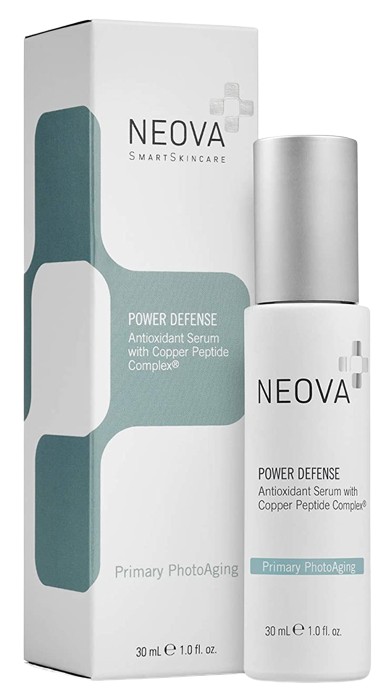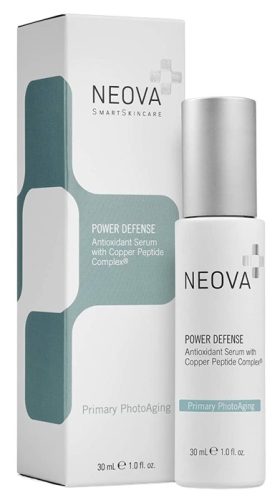 Neova SmartSkincare Power Defense
As one of the best copper peptide-infused serums, this one packs a Copper Peptide Complex® among the first ingredients, so you can bet it works hard to repair skin and boost collagen. Aside from this, Neova SmartSkincare Power Defense Serum is filled with more peptides to boost resilient skin, sodium hyaluronate to hydrate, vitamin E to soften, and retinyl palmitate to encourage cell renewal. Use it regularly and say hello to firmer, bouncier skin.
---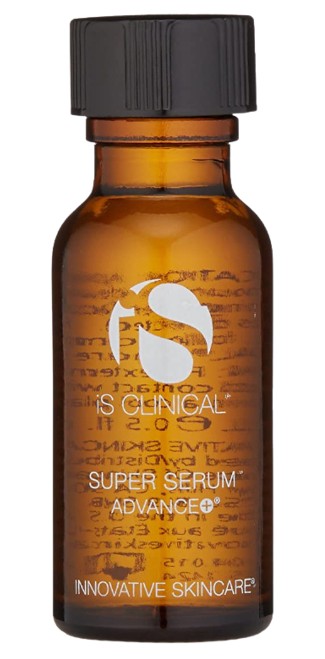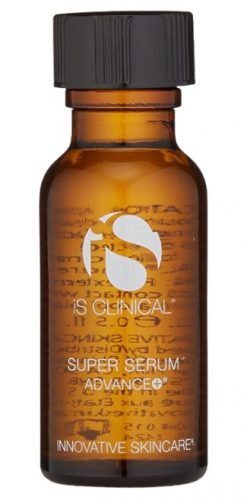 iS CLINICAL Super Serum Advance
This formula is a wrinkle-fighter that combines 15% L-ascorbic acid (active form of vitamin C) with copper tripeptide growth factor for enhanced benefits. The powerful serum also packs alpha-arbutin and mushroom extract to brighten dark spots, plus Centella Asiatica, a powerful antioxidant that aims to even tone. All in all, iS Clinical Super Serum has the perfect combination of ingredients to deliver protection against external foes and improve the overall skin texture.
---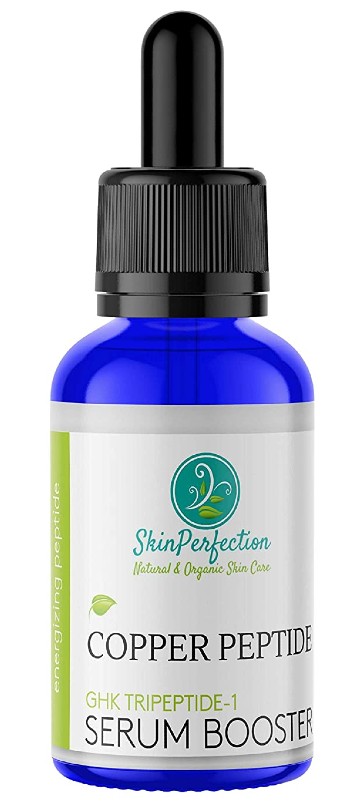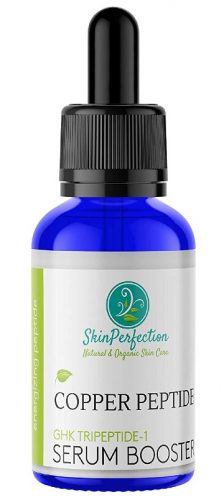 Skin Perfection Copper Peptide Serum Booster
If you have a favorite skincare product you wish contained copper peptide, now you can make your wish true. This booster supercharges your serum, moisturizer, or mask by adding extra copper peptides for more benefits. Just pour 1% into your favorite skincare product to boost its anti-aging and antioxidant effects, and you're ready to go!
---