If you wonder what the best face oil for gua sha is, you're in the right spot. We've nailed down all those great face oils that make gua sha slip on your face while boosting it with endless benefits.
Ok, I admit it. The first time I've tried a gua sha, I thought it was a good idea to layer a serum before. But it wasn't; the tool was hardly moving towards my face, and it didn't feel relaxing at all. That's when I realized an oil would do better. Oils lubricate the skin, making the gua sha slick easily, so you really feel the benefits and your complexion soaking in all the goodness they have to offer.
For starters, gua sha is a flat beauty tool with smooth edges made of semi-precious stones, used to gently massage the face to boost blood flow, encourage lymphatic drainage, and lift the skin. By doing all these, gua sha relieves dullness and relaxes the skin, shooting all oil perks right into the skin. Yet, the oil you're using before gua sha is deadly important to reap all the benefits. It should target your concerns and what you want to achieve while making the gua sha glide effortlessly across the face.
The best face oils for gua sha
With this in mind, I've rounded up the best oils for gua sha that address all skin types and concerns, filled with skin-loving ingredients that give manifold boons. From antioxidants, hydrators, moisture trappers, wrinkle softeners, and dark spot correctors, here are the oils for gua sha you've always been looking for. 
---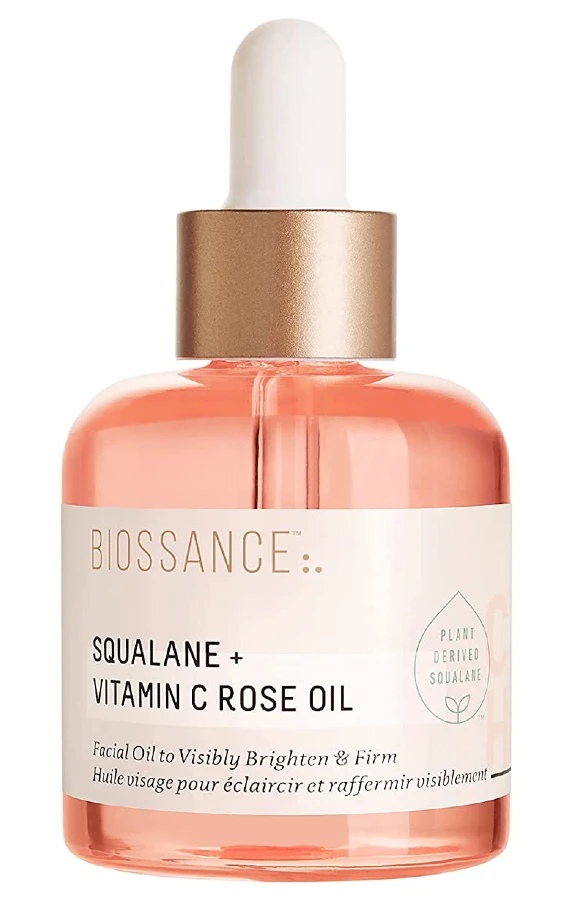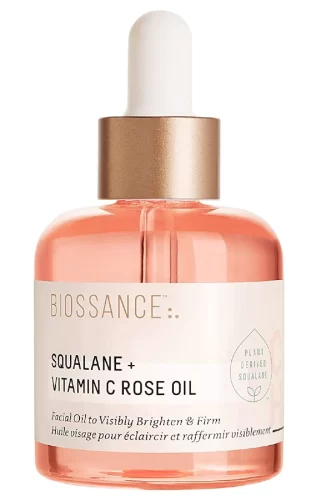 Best for dark spots
Biossance Squalane + Vitamin C Rose Oil
The best oil for gua sha for those who struggle with dark spots was made by Biossance, an MVP in the organic skincare world. With a lot of reasons to back up its fame, this oil packs an oil-soluble form of vitamin C that goes straight into the skin to impart brightening benefits. Aside from that, the formula uses squalane to prevent transepidermal water loss. Pair it with gua sha and say hello to your even, bright, and glowing skin.
---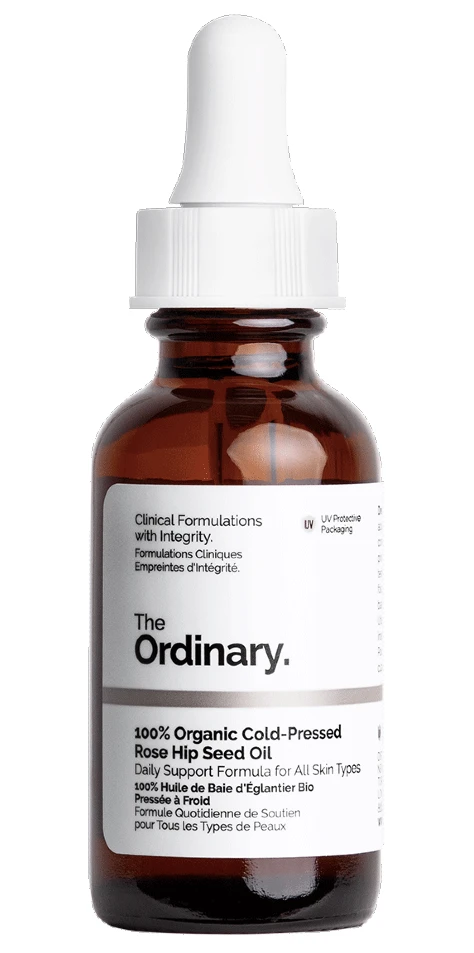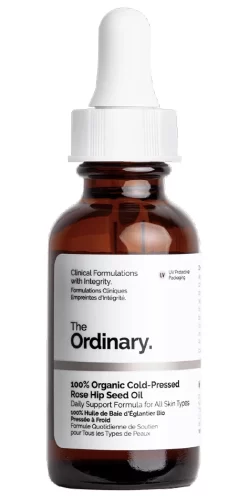 Best affordable
The Ordinary 100% Organic Cold-Pressed Rose Hip Seed Oil
One ingredient is all that this oil contains: organic, cold-pressed rosehip seed oil — one of those great retinol alternatives for those who can't tolerate retinoids. If you layer this oil before treating your skin with gua sha, not only does it plump it instantly, but in the long run, it works to diminish photoaging signs and hydrate the skin in-depth due to its rich omega fatty acids content.
---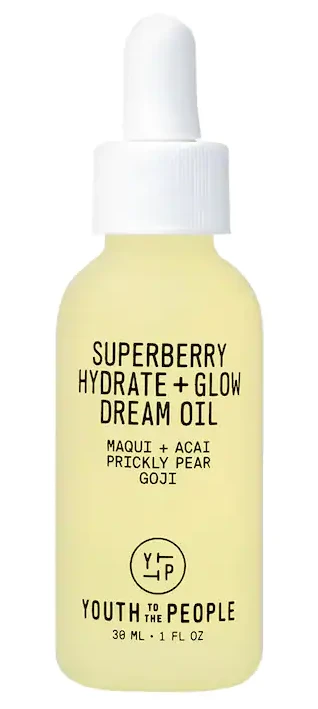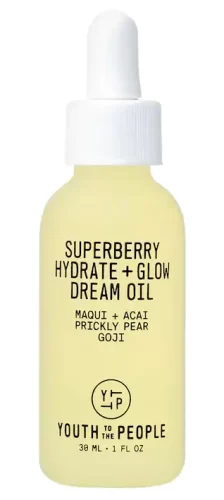 Best for anti-aging
Youth To The People Superberry Hydrate + Glow Dream Oil
Are you looking to minimize fine lines and wrinkles using the gua sha technique? Then pair it with Youth To The People Superberry Hydrate And Glow Dream Oil. It makes skin soft and smooth while plumping wrinkles in the blink of an eye when paired with gua sha. In it, you'll find a blend of antioxidant-rich oils that aim to defend the skin against free radical damage, squalane, vitamin E, and açai oil that supports collagen for brand new skin.
---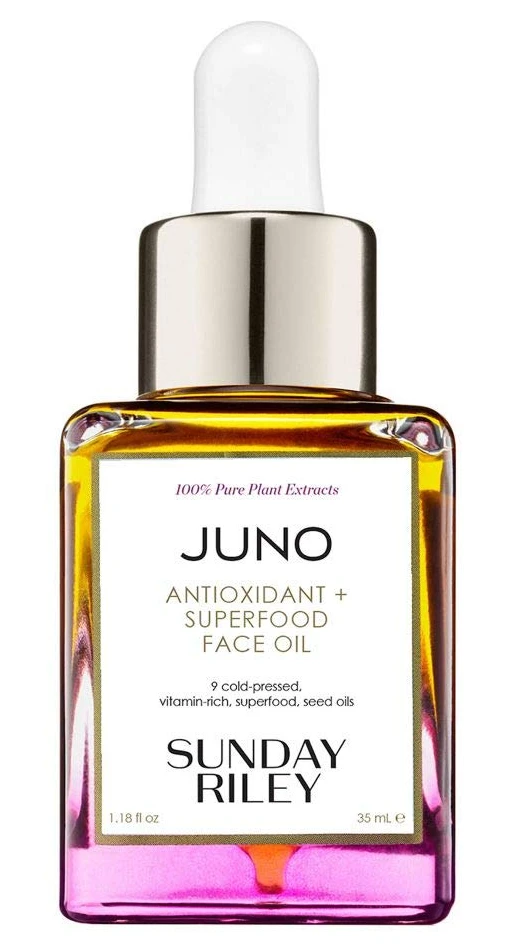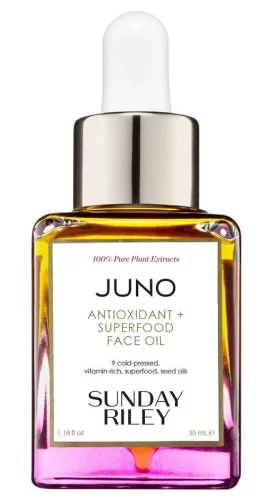 Best for dryness
Sunday Riley Juno Antioxidant + Superfood Face Oil
When you can't escape dryness, pairing this oil with a gua sha massage, it's one of the best things you can do. While gua sha eases muscle tension and encourages blood circulation, this oil gives skin nourishing and moisturizing properties thanks to the blend of oils rich in vitamins, omegas, and fatty acids. Plus, it fortifies the antioxidant defense system for skin that stays shielded against external aggressors.
---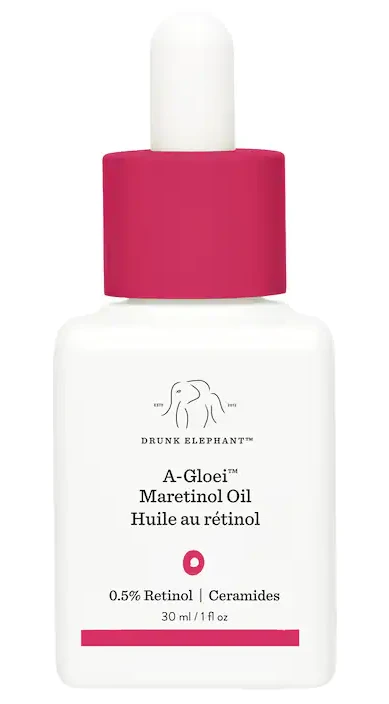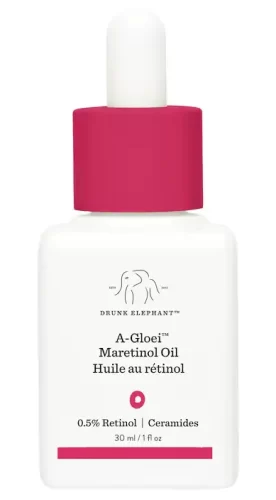 Best with retinol
Drunk Elephant A-Gloei Retinol Oil
Drunk Elephant created the best oil for gua sha with 0.5% retinol, which all skin types can use. Additionally, the oil contains virgin marula oil, chocked full of antioxidants and omegas, plus vitamin E and ceramides to enhance skin elasticity, prevent moisture loss and strengthen the barrier. Use it in the evening with your gua sha and enjoy your new even, plump, and soft skin.
---
Best with retinol
Pai Rosehip Bioregenerate
You can't just use anything when skin is easily reactive. But Pai products were made with sensitive skin in mind and are gently formulated to keep irritations away. This oil contains the whole rosehip fruit to make the most of it, plus vitamin E and rosemary extract. That's it; three ingredients make up the oil that vows to even tone, nourish, brighten and soften while being super delicate, thanks to the 99.7% organic formula.
---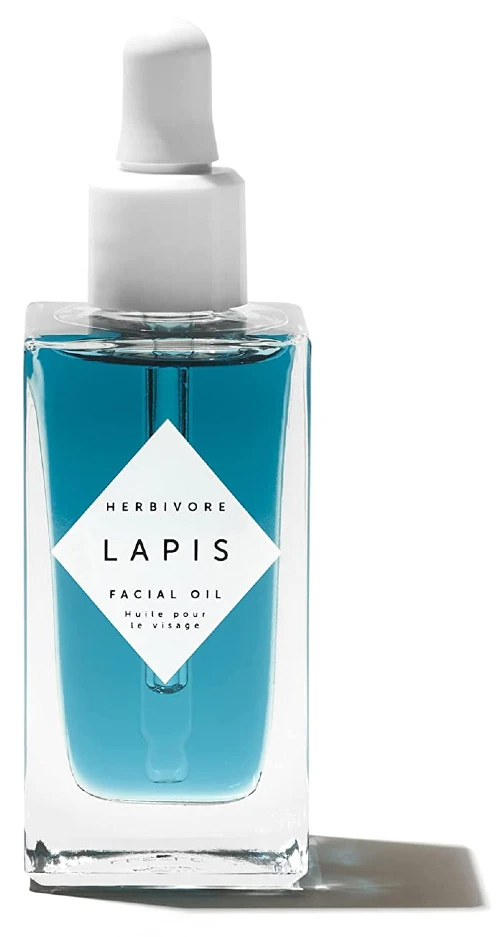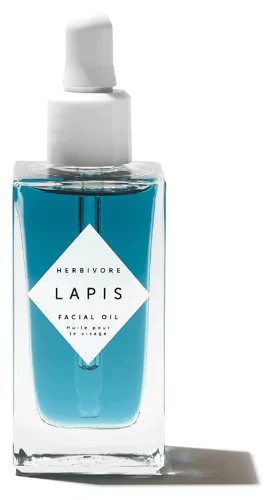 Best for acne
Herbivore Lapis Blue Tansy Face Oil
This one is the best oil for gua sha for acne-prone folks that want to dodge pore-clogging while calming redness and balancing sebum. The formula relies on squalane, jojoba seed oil, and vitamin E to reinforce the skin barrier, making the complexion less prone to breakouts in the first place. The indigo color is naturally given by blue tansy oil that is actually an extract from Maroccan chamomile, great at calming and soothing skin, while its anti-inflammatory benefits are ideal for inflamed pimples.
---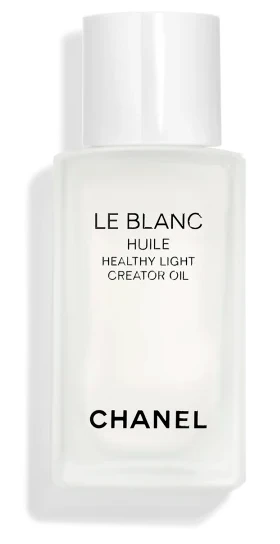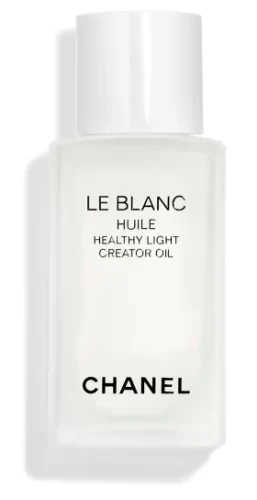 Best splurge
Chanel Le Blanc Huile Healthy Light Creator Oil
For those looking to splurge on the best oil for gua sha, Chanel Le Blanc Healthy Light Creator Oil has been a cult-favorite for a while now for a good reason. This exquisite oil is a great multitasker that targets luminosity, revitalization, and moisture, especially when used with gua sha, as it allows better absorption. Its formula includes jojoba seed oil, meadowfoam seed oil, prunus flower extract, and squalane to keep skin radiant and bright all day long. We like it also because it leaves a floral scent and satin-smooth finish that'll make you look further to using your gua sha tool.