The moisturizer is one of the most crucial items of any effective skincare routine, as it improves hydration, reduces moisture loss, and protects against external woes. The good news is that you can create your own face moisturizer with easy-to-find ingredients that target your specific skin type and concern. Even better, a DIY moisturizer will be sans preservatives, synthetic fragrances, parabens, alcohol, or other elements that may deplete the moisture barrier. However, bear in mind that since it lacks preservatives, a DIY moisturizer won't last as long as a store-bought one, so you always have to make small batches. Also, even if you're doing your moisturizer yourself, performing a test patch is still recommended before slathering it all over your face.
Without further ado, below are some step-by-step recipes to help you create a homemade moisturizer for your skin type.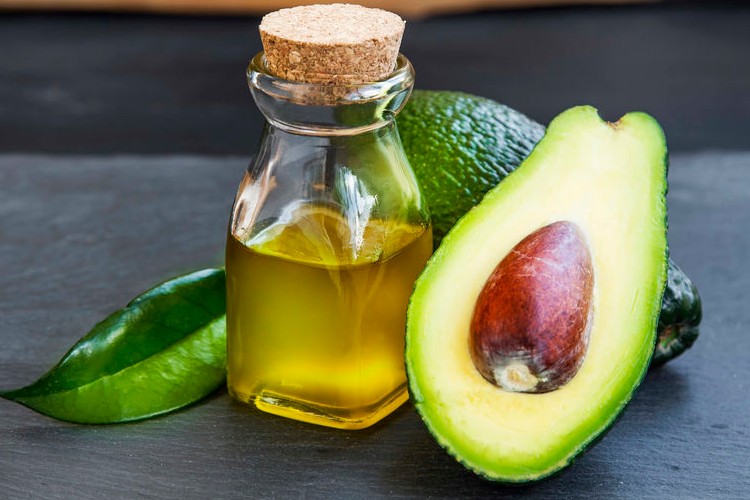 Homemade moisturizer for dry skin
A natural moisturizer with avocado, shea butter, and vitamin E will do best for anyone with dry skin, and here's why. Avocado is filled with antioxidants, fatty acids, minerals, and vitamins, all of which cushion, moisturize, and strengthen the skin. The addition of shea butter and vitamin E instantly soften and leaves skin plump and quenched due to their emollient and restorative benefits.
Ingredients
One cup shea butter
Two tablespoons of avocado oil
Two or three capsules of vitamin E
How to do it
Put the shea butter in a container that you can then close tightly, preferably opaque, as this is where you'll keep the cream. Next, add the avocado oil and stir well. Open the vitamin E capsules to extract the oil and pour it into the mixture. Stir until the ingredients are well integrated. When the cream looks homogeneous, it's ready to be used.
Apply the moisturizer on damp skin, right after cleansing and toning and before your targeted serum. You can use this DIY moisturizer twice daily, in your morning and evening routine. Remember to store it in a cool, dark place to preserve the ingredients at their peak potency.
As an alternative to this DIY moisturizer, you can swap shea butter and avocado oil with coconut oil. Coconut oil has plenty of benefits for the skin, including antibacterial and anti-inflammatory properties and high fatty acid content—all ideal for dry skin. For this recipe, you'll need one cup of cold-pressed coconut oil, half a teaspoon of vitamin E, and optionally, a few drops of lavender essential oil. Once you grabbed all the ingredients, melt the coconut till it's liquid. You could put the jar of coconut oil in a bowl of warm water for a couple of minutes. Add vitamin E and mix until you get a creamy texture. The moisturizer is ready to use, just store it in a cool, dry place.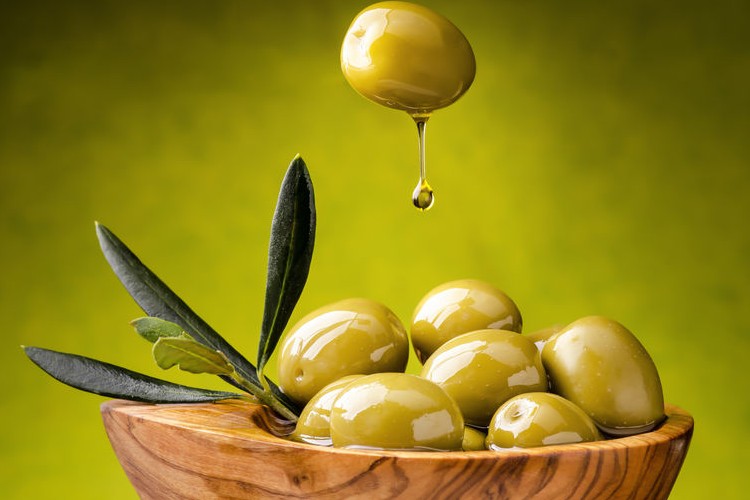 Homemade moisturizer for normal skin
Normal skin is the least demanding when it comes to moisturizing, which is why I recommend this recipe for it. It's gentle, simple to DIY, made with only easy-to-find ingredients, and has potent nourishing and regenerating properties. Your skin will love to drink it up.
Ingredients
The gel of 1 aloe vera leaf
Five tablespoons of olive oil
One tablespoon of sweet almond oil
Two tablespoons of avocado oil
How to do it
Put the aloe vera gel in a large jar. Add the oils in the indicated quantities and mix well. When everything is well integrated and has the texture of a uniform cream, it's ready to use.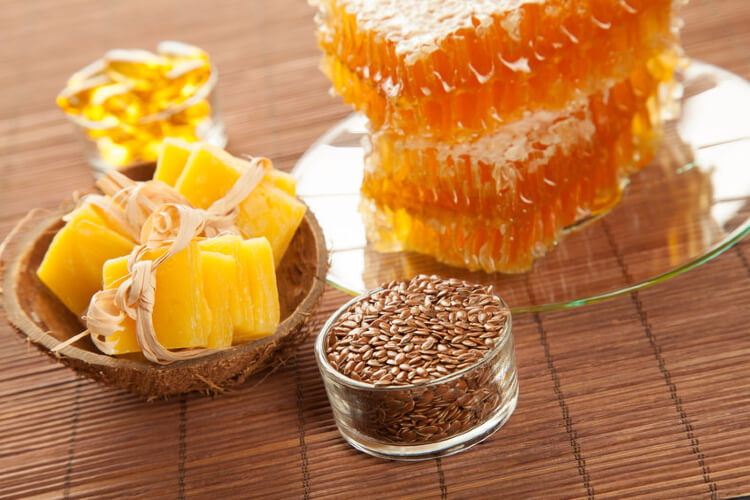 Homemade moisturizer for sensitive skin
Sensitive skin is the result of a damaged epidermal protective barrier, so your moisturizer should aim to reinforce this barrier and provide additional hydration. Avocado oil, coconut oil, and beeswax form a great team to ease sensitivities and can be blended easily into a homemade moisturizer that you can use to care for your sensitive skin. Avocado oil works to repair the skin barrier thanks to its content of fatty acids — research shows it — and it's mega nourishing. Also, its anti-inflammatory effects benefit those who struggle with eczema or psoriasis. What goes so nicely with avocado oil are beeswax and coconut oil. Beeswax will deliver an extra dose of hydration and protect your skin against irritants, which is vital if you have sensitive skin, while coconut oil will be your antibacterial soldier.
Ingredients
⅓ cup primal kitchen avocado oil
2 tablespoons coconut oil
2 tablespoons beeswax pellets
How to do it
Start by pouring 2 to 3 inches of water into a pot and add all the ingredients. Put it on a stove, on medium heat, till all the components melt. Pick up the jar and swirl it to make sure it's all even. You need to wait till it cools down, for about an hour, before use.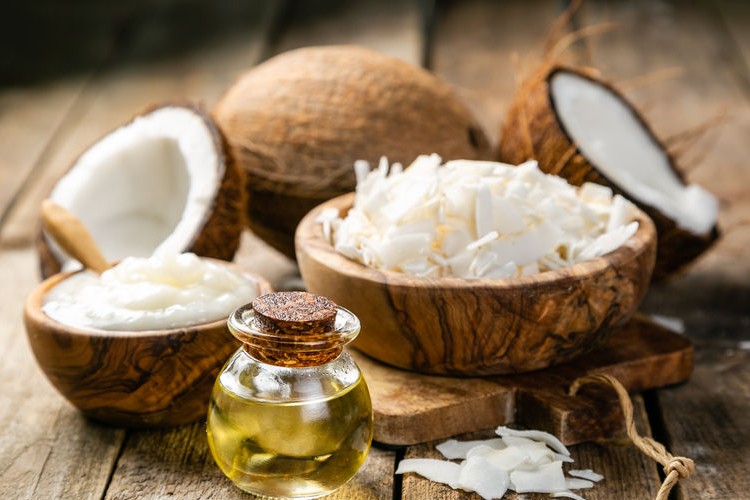 Homemade moisturizer for aged skin
Mature skin needs hydration, and the in-vogue option for caring for aged skin is coconut oil since it brings manifold regenerative benefits. From nutrition, hydration, regeneration, and protection, coconut oil does it all thanks to the high content of fatty acids. To this anti-aging DIY moisturizer, you can add honey to give extra TLC and nourishment to your skin, and optionally, but preferably, rosehip oil. Rosehip oil is chocked full of vitamins and antioxidants that can help with the appearance of fine lines and wrinkles. Plus, it's light and non-greasy.
Ingredients
Ten tablespoons of organic coconut oil
Two tablespoons of natural organic honey
Rosehip oil (optional)
How to do it
If the coconut oil is solidified, you should heat it up for a few seconds in the microwave or a few minutes in a bain-marie. When it becomes liquid, pour it into a jar and add the honey and a few drops of rosehip oil. Stir well until it's evenly mixed. Apply this natural moisturizer to your face after cleansing for a boost of hydration and radiance.
Here's another moisturizer that does wonders for mature skin. The start ingredients are argan oil and rosehip oil. When the two are combined, they provide essential nutrients and vitamins to support healthy skin aging.
1/4 cup shea butter
1/4 cup coconut oil
1/4 cup argan oil
1/4 cup avocado oil
1/4 cup rosehip oil
Here's how you do it: in a double boiler or a heat-proof bowl set over a pot of simmering water, melt the shea butter, coconut oil, argan oil, and avocado oil together until they are fully combined and liquid. Remove from heat and let the mixture cool slightly. Once cooled, add the rosehip oil and mix well. Pour the mixture into a clean, airtight container and let it solidify. Once solid, the moisturizer is ready to use. Apply a small amount to your face and neck morning and night after cleansing.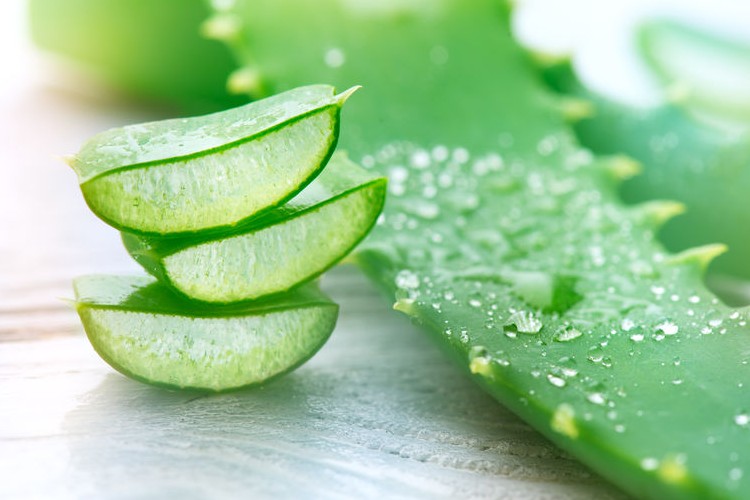 Homemade moisturizer for oily and acne-prone skin
If you have oily and acne-prone skin, your top priority is to use a moisturizer that's lightweight and free of comedogenic ingredients. So steer clear of heavy and greasy oils because they can potentially clog your pores and trigger breakouts. Instead, your moisturizer should aim to hydrate skin, purify congested pores, and eliminate bacteria. For this, aloe vera, witch hazel, and tea tree oil are the MVPs. Here's how you can do a homemade moisturizer with these ingredients that will fit oily complexions prone to blackheads and pimples like a glove:
Ingredients
1/4 cup aloe vera gel
1/4 cup witch hazel
1 tablespoon of tea tree oil
1 tablespoon of lavender oil
1 tablespoon of rosehip oil
How to do it
In a bowl, combine the aloe vera gel and witch hazel. Add the tea tree oil, lavender oil, and rosehip oil to the bowl and mix well. Transfer the mixture to a clean, airtight container. Apply a small amount to your face and neck after cleansing, once or twice a day — shake well before each use.
In this moisturizer, aloe vera gel is known for its soothing and hydrating properties that help reduce inflammation associated with acne. Witch hazel is an astringent that soaks up excess oil and controls breakouts. Tea tree oil has antimicrobial powers to fight acne-causing bacteria, while lavender oil and rosehip oil are both high in antioxidants.
---
The bottom line
With these DIY recipes, you can create your own moisturizer that caters to your unique skin. They are super affordable, easy to do, and most of them are made with ingredients you already have in your kitchen. Even better than that, once you master the techniques of creating a homemade moisturizer, you will no longer have to hit the store and throw a lot of money to buy a product to keep your skin hydrated.