Dealing with oily skin can sometimes feel like a battle too challenging to overcome, with your face shining brighter than a frying pan no matter how hard you try to balance that sebum. Not to say, foes like blackheads, visible pores, and acne are a bundle that comes with excess sebum, so finding the right ingredients to control oily skin should be your first priority. Rest assured, the best ingredients for oily skin are all here. But first.
What causes oily skin
Simply put, oily skin is the result of the overproduction of sebum. Everyone has a natural oil in their skin, which is produced by the sebaceous glands. Even if this oil is the skin's natural moisturizing factor, it gets messy when there's too much — that's how you (and me) get oily skin.
Although oily skin can be an annoying concern, research has shown that it's not all bad news as it also has its benefits. Sebum not only contains vitamin E, which fights free radicals, but it keeps the skin hydrated and prevents early wrinkles. The trick is to choose the best skincare ingredients for oily skin to balance your complexion instead of getting rid of the oil altogether.
The best ingredients for oily skin
That's why we came up with nine thoroughly researched and scientifically proven skincare ingredients for oily skin to help you banish that greasy complexion once and for all.
Retinol
This vitamin A derivative is often used in anti-aging products to tackle hyperpigmentation and wrinkles, but it is just as effective for oily skin too. In fact, retinol is one of the best ingredients for oily skin because it facilitates cell turnover, meaning it gets rid of old, dead cells and brings fresh, new ones to the surface.
New York-based, board-certified dermatologist Jason Miller, MD. says, "cell turnover helps unclog pores since a lot of what's clogging pores is old, dead skin." According to him, dermatologists often prescribe Retin-A and other topical vitamin A derivatives to clear the gunk in the pores by getting rid of the buildup of the dead cells. Studies have shown that retinol serums can reduce the amount of oil in the skin, as seen in the dryness that occurs after its use. It has also been proved that some prescription retinoids like tazarotene and tretinoin can reduce pore size.
P.S: People with sensitive skin can experience irritations and redness after retinol. Hence, it's always better to apply a moisturizer after using retinol to reduce the risk of skin irritations.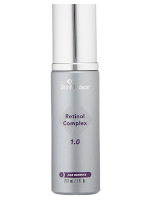 Retinol Product: SkinMedica Retinol 1.0 Complex
Salicylic acid
Salicylic acid belongs to the beta-hydroxy acids (BHAs) and is a powerful exfoliant that helps prevent and reduce breakouts, roughness, and blackheads. It's one of the best ingredients for oily skin because it's oil-soluble, so it penetrates beneath the epidermis, reaching the pores, unclogging them, and soaking up excess sebum.
Salicylic acid enters the skin and sucks out the oil that clogs pores, says Dr. Dianne Berson, MD, an assistant professor of dermatology at Weill Medical College of Cornell University. In addition to regulating oil production, salicylic acid also contains anti-inflammatory benefits, which help soothe redness and irritations. For transformative results, use salicylic acid peels as they are more concentrated and deliver more intense benefits in terms of balancing oily skin. And if you can't tolerate this BHA, you can always count on these salicylic acid alternatives.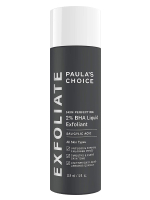 Salicylic Acid Product: Paulas Choice BHA Liquid Salicylic Acid Exfoliant
Hyaluronic acid
Hyaluronic acid is a humectant that attracts water from the environment into your skin and keeps it locked in to boost hydration levels. It helps your skin retain moisture without adding more oil to it. Don't make the mistake of assuming that you don't need to moisturize simply because you have oily skin. Oil and moisture are two different things, and when the skin lacks hydration, it can produce too much oil in an attempt to hydrate itself. We bet you'll love these hyaluronic acid serums to keep your oily skin balanced.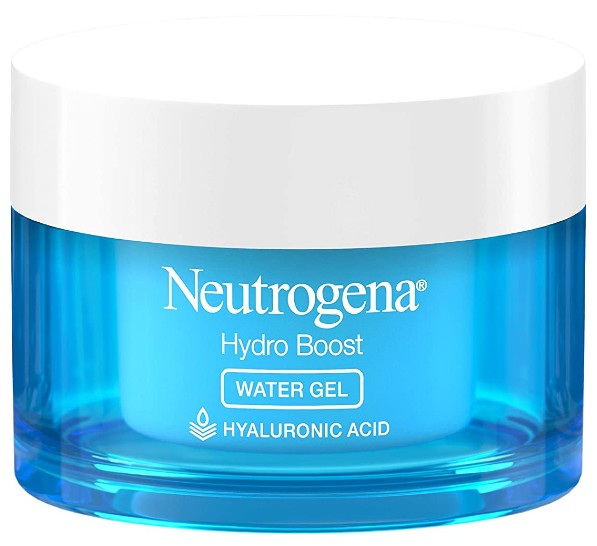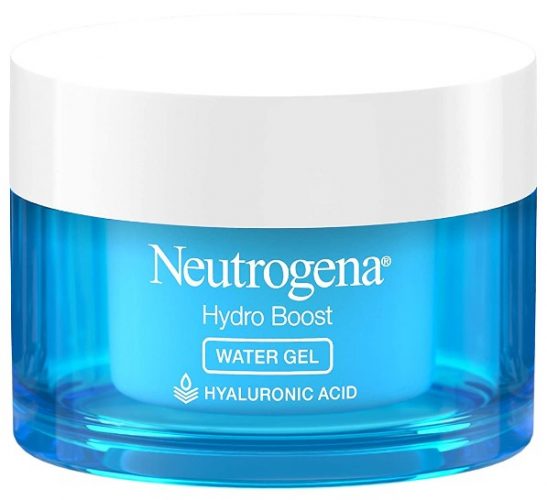 HA Product: Neutrogena Hydro Boost Gel Cream
Glycolic acid
Glycolic acid is great to promote a smooth and balanced appearance by keeping the skin's surface exfoliated. Robert Anolik, MD, medical director for BeautyBar, says, "many patients with oily skin benefits from lotions that contain glycolic acid to help reduce excessive oil." More than that, research reveals that glycolic acid contains antibacterial, anti-inflammatory, and antioxidant properties, highly beneficial for oily skin types.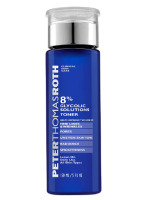 Glycolic Acid Product: Peter Thomas 8% Glycolic Acid Toner
Benzoyl peroxide
Benzoyl peroxide is the MVP for treating acne, a common issue for people with oily skin. It helps tackle whiteheads, blackheads, and pimples straight at the root by getting rid of acne-causing bacteria and dead cells, which clog the pores. Benzoyl peroxide can be found in different over-the-counter cleansers and lotions and it's best when used together with a moisturizer to reduce the chances of irritations.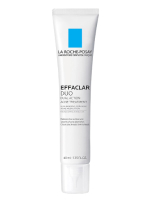 Benzoyl Peroxide Product: La Roche-Posay Cream
Niacinamide
Niacinamide is an all-time favorite for skincare experts, thanks to its endless benefits. Also known as vitamin B3, niacinamide strengthens the skin's outer layer, improves protective barrier function, and stimulates natural collagen production. On top of everything, niacinamide regulates sebum. According to a small study, a product infused with 2% niacinamide significantly reduced the sebum production rate after two weeks of daily use. We recommend these niacinamide serums to fight oily and acne-prone skin.
Clay
Applying a clay mask once in a while is nothing but one-way ticket to a balanced complexion. Clay is one of the most hailed ingredients for oily skin thanks to its ability to draw excess oil from pores and reduce shine. Think of it as a magnet that deeply cleanses and draws out pore-clogging elements, impurities, and debris from the skin surface.
Charcoal
Activated charcoal is often used in skincare products that target congested pores, excess sebum, and breakouts. It's one of the best ingredients for oily skin because it soaks up sebum, removes toxins, improves acne, and minimizes pores' look. Its drying effects are also great for reducing shine, plus it has exfoliating and antibacterial powers. Starting with a charcoal cleanser brings you one step closer to a shine-free look.
Grapeseed oil
Naturally obtained from the pressed seeds of grapes, grapeseed oil is one of the very best ingredients for oily skin. You might be thinking about how safe it is for your already oily skin, but this oil is absolutely safe. It's lightweight, non-comedogenic — so it won't ever clog your pores — and absorbs quickly without feeling greasy. Besides, grapeseed oil contains certain anti-inflammatory, antimicrobial and antioxidant properties that effectively tackle breakouts and other concerns associated with oily skin.
The takeaway
Contrary to popular belief, oily skin is more a blessing than a curse. Many people pay a lot of money to get a little of that extra sebum in their skin. Yet, all you need is the right skincare ingredients to help regulate the rate of oil produced and keep those annoying breakouts at bay. With the above-listed ingredients and a proper routine, you're all set to rock that oily skin and show your complexion who is the boss!