Your goal is a brighter, more even complexion — I agree, hyperpigmentation can be really dull, but luckily, there are tons of skincare ingredients for brightening the skin. And while your mind might go to vitamin C, or glutathione, today's focus is on a lesser-known skin brightener: meet kojic acid.
What is kojic acid?
Kojic acid is a compound derived from different types of fungi or fermented rice. That is how it got the name – koji is the Japanese term for steamed rice. Unlike most acids that brighten skin by exfoliating the outermost layer, kojic acid works in a different manner: it inhibits the activity of tyrosinase (the enzyme responsible for pigment production), evening tone, and brightening dark patches.
Kojic acid skin benefits
Even though it's mostly known as a skin brightener, kojic acid has a few other benefits when used in skincare, benefiting all skin types. Here is what kojic acid does for your skin.
Brightens dark patches
Not only does kojic acid acts as an antioxidant, preventing the apparition of hyperpigmentation, but it actually brightens the existing dark patches. Kojic acid interacts with tyrosinase, inhibiting melanin production, which in turn, evens tone and brightens skin.
Protects skin
Furthermore, kojic acid has antimicrobial and antioxidant powers, even acting as a UV protector. So, kojic acid may be your best ally against sun damage, pollution, and bacteria. Besides, experts suggest that kojic acid helps with skin fungal infections.
Kojic acid side effects
While I was learning about the benefits, I got all hooked up on it. But then I found out it's banned in Switzerland and Japan because of a potential connection to skin cancer. Still, a review tells that the link is only present when the acid is used in high concentrations. So, 1% or less should be safe.
How to use kojic acid?
Start using your kojic acid products on alternate days to see how your skin reacts. If your skin can tolerate it, you can start using kojic acid every day to boost antioxidant protection and keep your skin even.
Best kojic acid products
Now that you know how to use this skin-lightener, you're one step closer to evener skin. All you need now is a product with kojic acid, like these: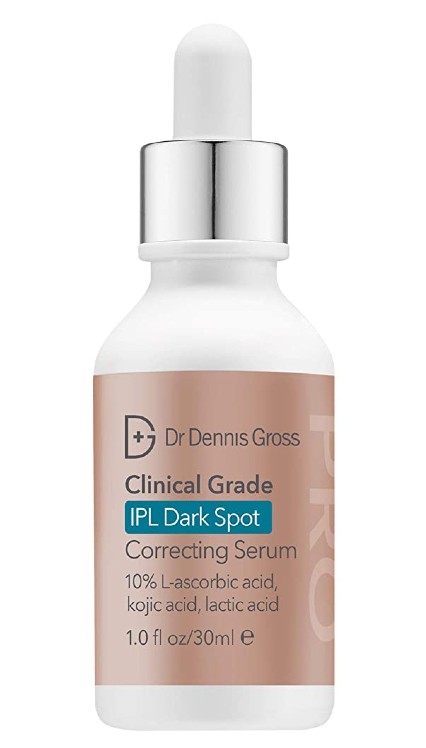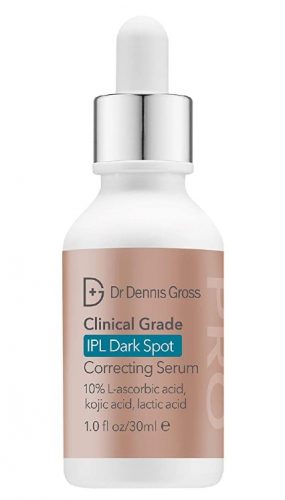 Dr. Dennis Gross Clinical Grade Correcting Serum
The ingredient that pairs wonderfully with kojic acid is vitamin C. Well, this serum has 10% L-ascorbic acid (the active form of vitamin C), kojic, lactic, mandelic, ferulic, azelaic, glycolic acids, and arbutin another potent ingredient for skin lightening. All these work to fade dark spots in no time. Give it a try.
---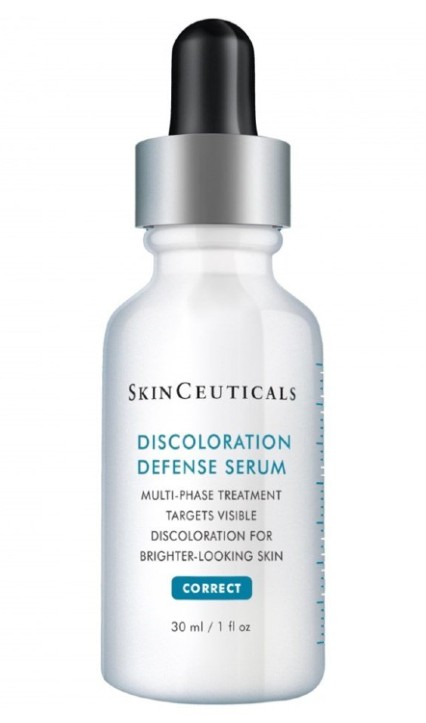 Skinceuticals Skin Discoloration Serum
This serum includes a blend of dark spot correcting ingredients, making a powerful brown patches fighter. With 1% kojic acid, 5% niacinamide, 3% tranexamic acid, it promises to minimize hyperpigmentation and post-acne marks while improving skin brightness. All skin types can use it, though if your skin is sensitive, start with twice-weekly use to help your skin adjust to it.
---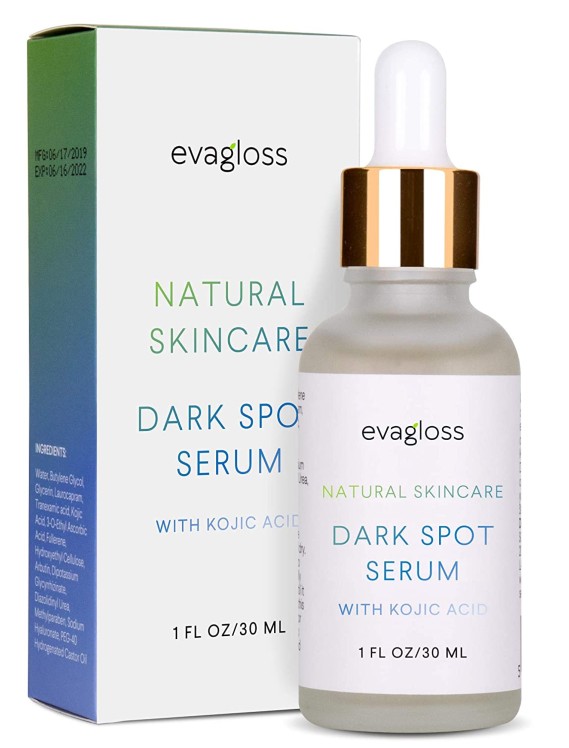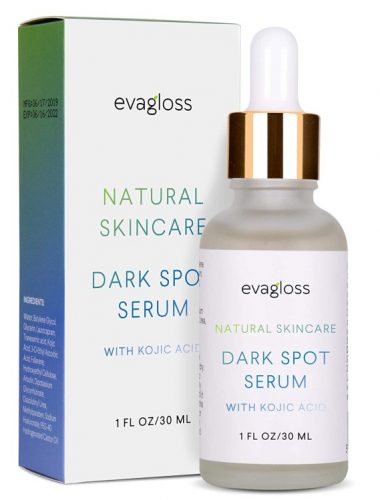 Evagloss Dark Spot Corrector Serum
On the affordable side is this serum made with a combination of skin-lightening ingredients, such as tranexamic, kojic, ascorbic acids, and arbutin. On top of that, it includes glycerin, urea, hyaluronic acid, and castor oil to nourish and soothe, keeping irritations away.