If you regularly wander down the aisles of your local drugstore, we're sure you have seen La Roche-Posay and Vichy displayed on the shelves. These two French brands are often found side-by-side and contributed to the 2010's French Pharmacy craze that spread across the globe. But have you ever wondered which brand would be better for your skin needs? That's why in today's post, we're going to compare La Roche-Posay vs. Vichy, so you can make the best decision when choosing a brand to devote yourself to.
Product diversity
First things first, product diversity is super important to complete a full comparison of La Roche-Posay vs. Vichy. After all, to be loyal to a brand, it must have full product lineups for every step of your routine, getting specific with major skin concerns, right? Well, both Vichy and La Roche-Posay have a 50+ product lineup covering every skincare step imaginable, but there are differences within each brand's ranges, especially depending on your skin concerns and desired results.
La Roche-Posay
La Roche-Posay prides itself on its dermatologist connections, using science to constantly develop new formulas with state-of-the-art ingredients influenced by the latest research. If you've got a specific skin concern, this brand is a go-to, with product lines superbly categorized to match different skin concerns. Unlike Vichy, La Roche-Posay also has specific products for eczema-prone, ultra-sensitive skins.
La Roche-Posay best-sellers
Vichy
Vichy is also doctor-founded with a clinically proven and hypoallergenic product range. Compared to La Roche-Posay, Vichy has an excellent product line for anti-aging and uneven skin tone, having formulas that work like a charm for firming, lifting, and brightening the skin.
La Roche-Posay vs. Vichy Thermal Water
Both brands offer a thermal spring water spray, but the water within them provides different results. La Roche-Posay's water is selenium-rich. Selenium is a powerful antioxidant that reduces inflammation and improves skin elasticity. Vichy's mineral water is volcanic and enriched with 15 minerals essential for a strong skin barrier function and a radiant appearance. The difference between the two? La Roche-Posay's water supports sensitive or dry complexions, soothing and softening, while Vichy's water improves skin health to give radiant results.
La Roche-Posay Thermal Water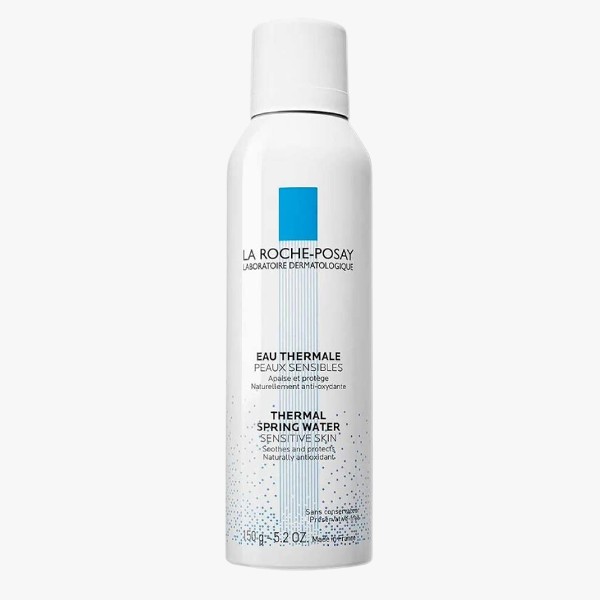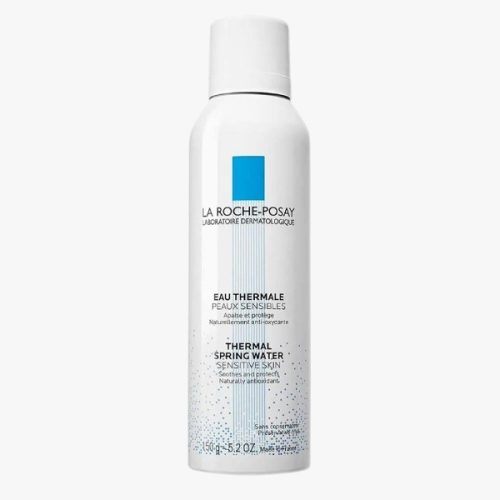 Vichy Volcanic Water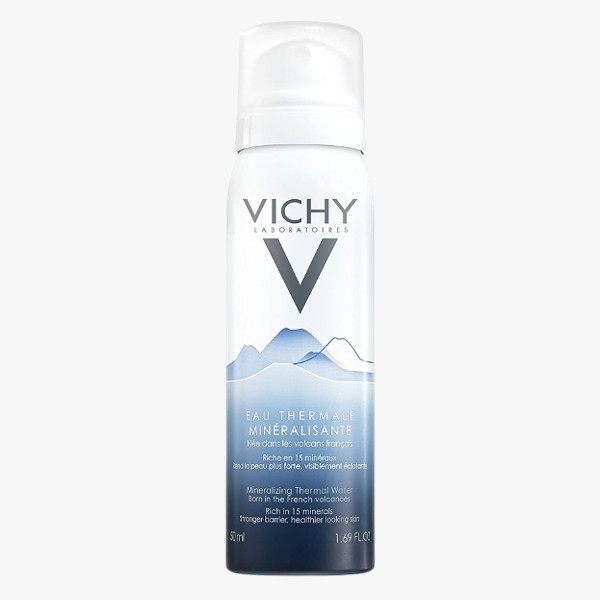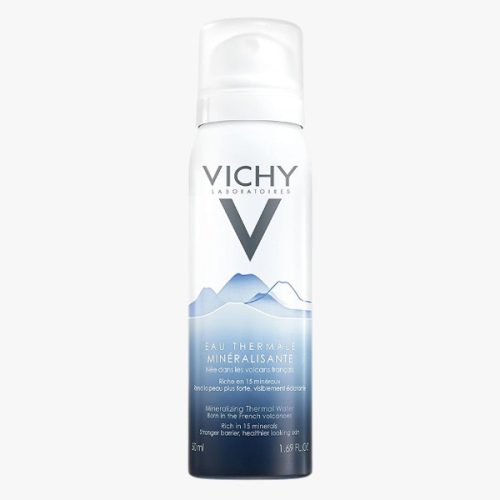 La Roche-Posay Effaclar vs. Vichy Normaderm
If you're oily or acne-prone, you'll be pleased to know that both brands have a range dedicated to you. However, La Roche-Posay is better for battling acne than Vichy since the Effclar line covers a whole routine's worth of products suitable for sensitive, breakout-prone skin. Compared to Vichy Normaderm, which includes only three types of products: a moisturizer, cleanser, and spot treatment, La Roche-Posay Effclar has got your back with everything aforementioned, plus serums, prescription-strength topical treatments, toners, and face masks. Finally, both brands focus on the MVP of acne-fighters, salicylic acid.
La Roche-Posay Effaclar System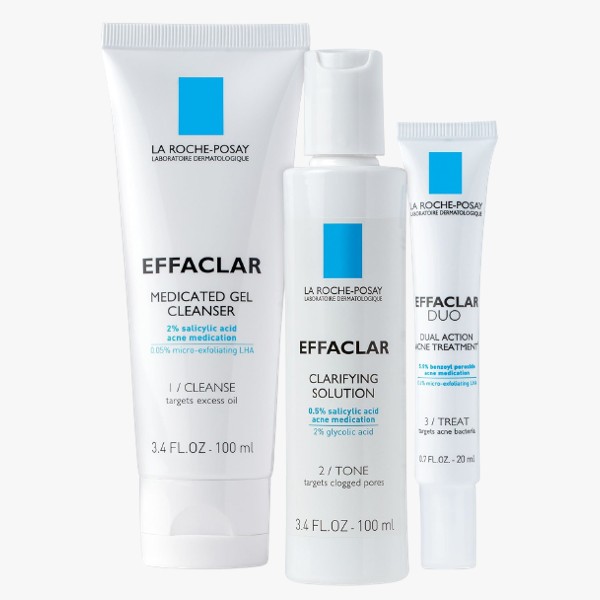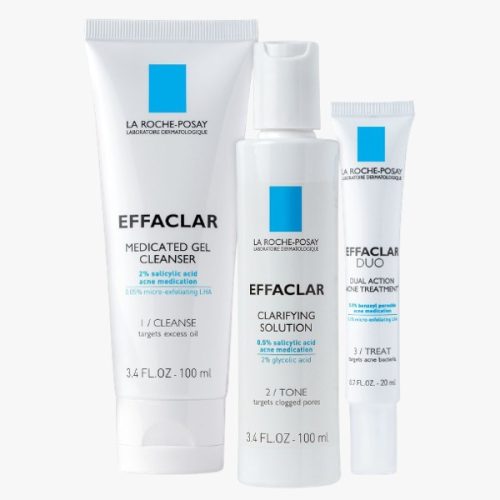 Vichy Normaderm Cleansing Gel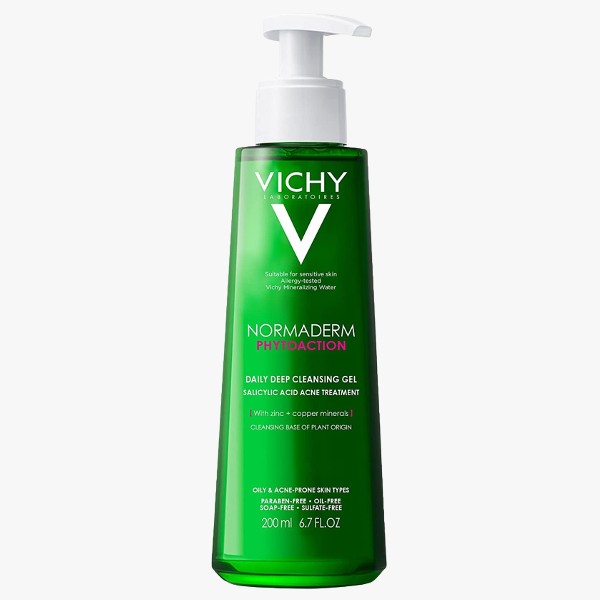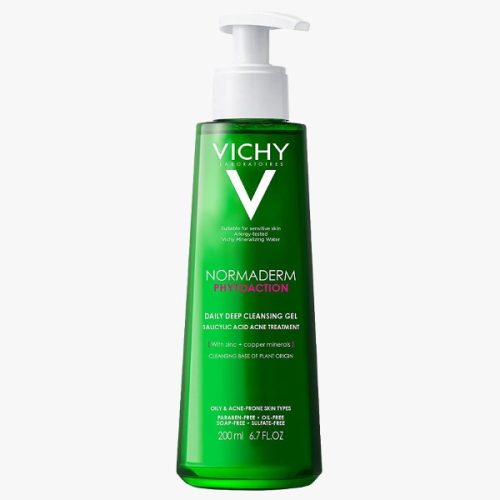 La Roche-Posay Toleriane vs. Vichy Aqualia Thermal
While both brands have a line dedicated to dry, dehydrated skin, knowing the differences between them is crucial in the battle of La Roche-Posay vs. Vichy. The Toleriane line is expansive and explicitly designed to support sensitive skins that need hydration. If you go for La Roche-Posay, you'll find a product for each step of your routine with ingredients that intensely hydrate, soothe, and strengthen. On the other hand, Vichy's Aqualia Thermal line is focused on serums and creams, so it won't fit your entire routine. However, their range contains three different moisturizers to cover every skin type, bringing the power of hyaluronic acid to all.
La Roche-Posay Toleriane Repair Moisturizer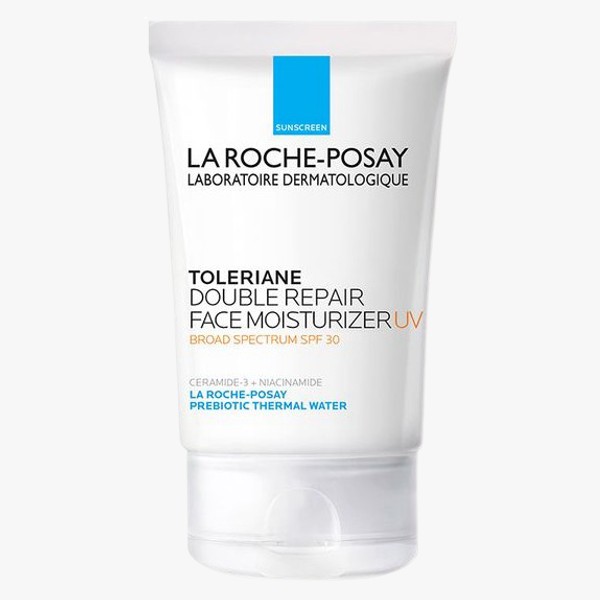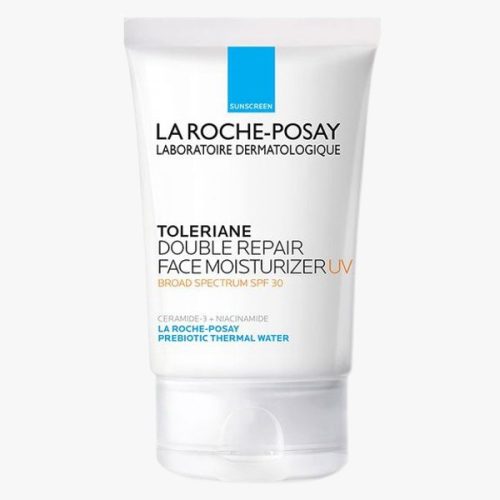 Vichy Aqualia Thermal Facial Rich Moisturizer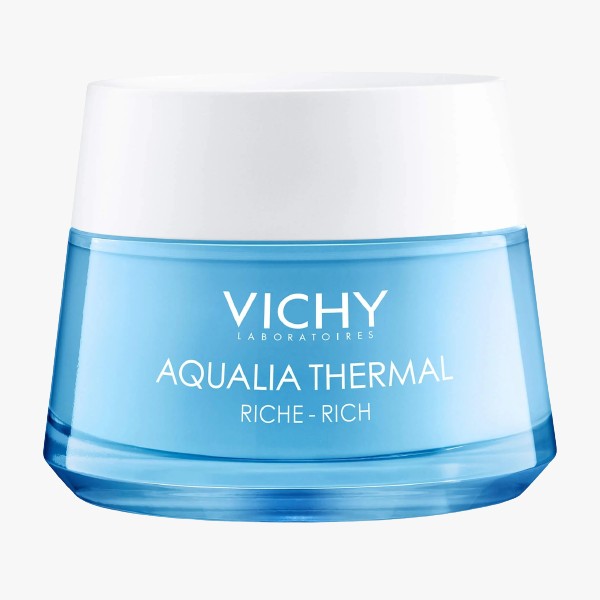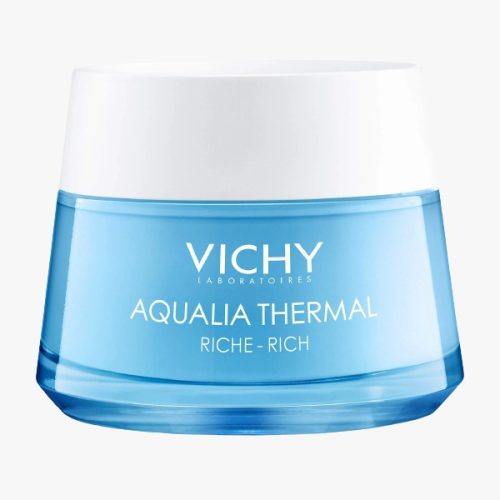 La Roche-Posay vs. Vichy LiftActiv
In terms of anti-aging formulas, Vichy has a targeted line providing a serum, moisturizer, and eye cream to support aging skin. Vichy uses ingredients like vitamin CG, rhamnose, and collagen-protecting peptides to reduce wrinkles and boost firmness. On the flip side, La Roche-Posay does not have a specific anti-aging line but a few retinol products targeting visible signs of aging. It also has an anti-aging bundle available with its top picks for aging skin. We'd still head for Vichy in this case!
La Roche-Posay vs. Vichy Sunscreens
La Roche-Posay has your sunscreen covered. With 27 products in its sunscreen line, you'll easily stay protected from the sun. They also have products specifically for babies. Alternatively, Vichy has four facial SPF products, all SPF 50. We suggest sticking with LRP on this one!
La Roche-Posay Anthelios Tinted Sunscreen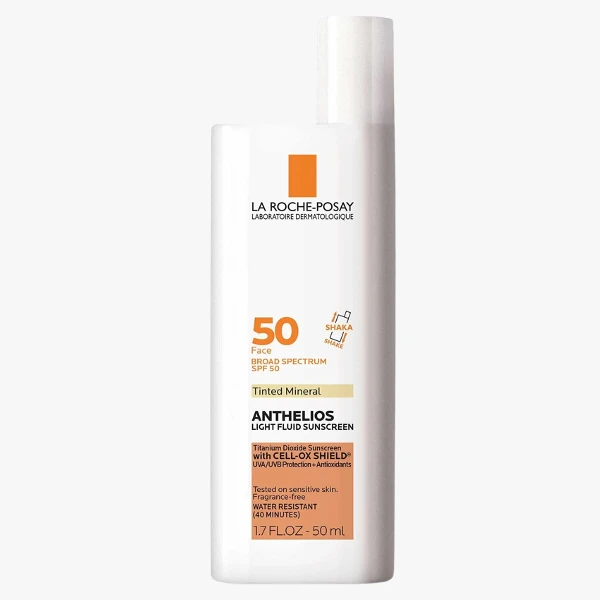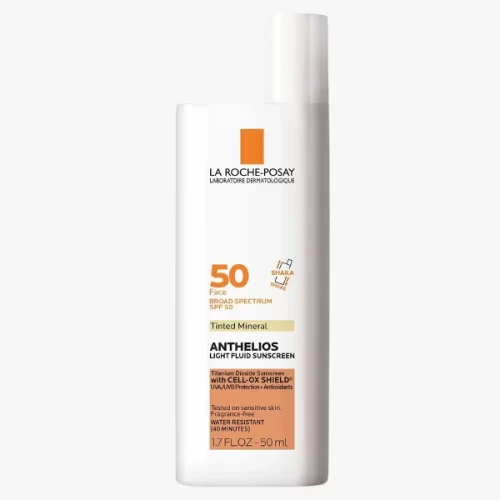 Vichy Capital Soleil Ultra Light Sunscreen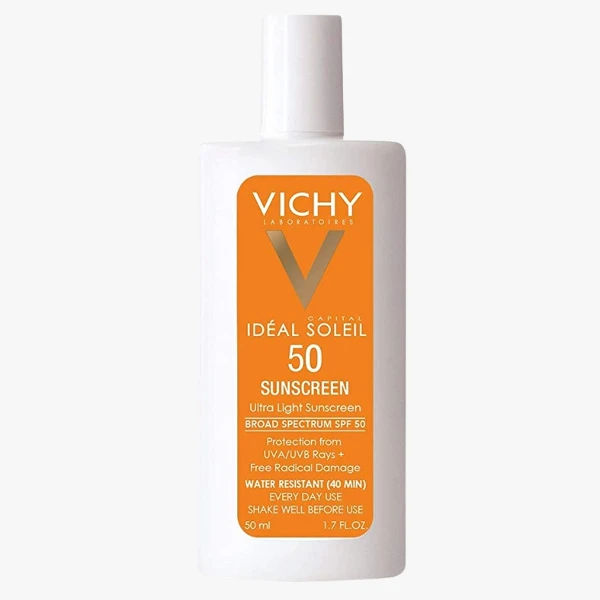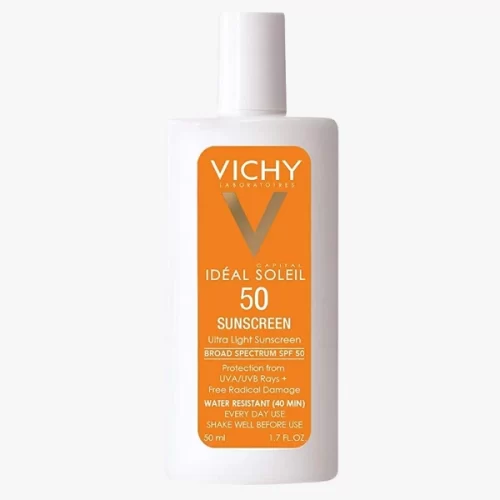 Formulas
Everyone wants skincare containing transformative ingredients and formulas influenced by the most recent science. Both brands deliver on the ingredients front, with formulas backed by dermatologists across the globe and packing the most potent actives in skincare, such as retinol, vitamin C, hyaluronic acid, and peptides. Yet, when you compare La Roche-Posay vs. Vichy, you will find lots of differences in their products. For instance, La Roche-Posay places a lot of value on their formulas ideal for sensitive skin and focuses more on targeting specific skin concerns. Vichy isn't as invested in making formulas sensitive skin-friendly and is more about improving the skin's overall health and appearance.
Last but not least, both brands' formulas are paraben-free and non-comedogenic. Still, you may find sulfates, alcohol, perfumes, and silicones in some products. It's always worth checking the label!
Price range
Vichy and La Roche-Posay are within a budget-midrange price point with a similar pricing structure. The formulas and research behind the brands 100% create decent value for your hard-earned money.
La Roche-Posay
Most expensive product: Substiane Anti-Aging Serum – $65
Cheapest product: Effaclar Facial Wipes – $10
Average price – $30.50
Vichy
Most expensive product: Neovadiol Night Compensating Complex – $55
Cheapest product: Ultra Nourishing Hand Cream – $6
Average price – $29
Accessibility
We usually stay loyal to skincare brands that are easily accessible online or in-store. La Roche-Posay is easily accessible across the globe and sold in over 50 countries in the following authorized online retailers: Amazon, Dermstore, Ulta, and Walgreens. Vichy is also globally available, being sold in more than 60 countries and having the following authorized stores: Dermstore, Walgreens, Amazon, and Ulta. You shouldn't find it hard to get access to either of these brands, and often both will be sold in the same stores.
Customer satisfaction rate
Both brands perform extremely well across the board, with plenty of 5-star products across both ranges too. Feedback is similar and, overall, incredibly positive. It looks like La Roche-Posay does have a bigger customer base and greater feedback overall, but with such a cult following from sensitive-skinned folk, we're not too surprised!
Cruelty-free
Both brands have L'Oréal as a parent company, and neither are cruelty-free as they sell to China. Unfortunately, La Roche-Posay and Vichy may test on animals, either themselves, through their suppliers, or through a third party. We hope they'll change that in the future, though.
Which brand is right for your skin?
For sensitive skin: La Roche-Posay Toleriane Range
For oily skin: La Roche-Posay Effaclar and Vichy Normaderm
For acne: La Roche-Posay Effaclar and Vichy Normaderm
For dry skin: Vichy Aqualia and La Roche-Posay Hydraphase
For wrinkles/mature skin: Vichy LiftActiv
For redness/rosacea: La Roche-Posay's Rosaliac Range
For skin recovery: La Roche-Posay Cicaplast
For sunscreen: La Roche-Posay's Anthelios Range