I have never tried permanent laser hair removal before. When my pals were doing it, I was all about questions: Does it hurt? How effective is it? Are there any side effects? How much does it cost? And while I honestly detested the chore of repeatedly removing my hair with wax or an epilator, I was still too afraid o take the plunge and try a permanent laser hair removal device, either in-office or at home. But when I was offered to put to the test SmoothSkin Pure Fit IPL Hair Removal Device, I told myself that it was time to stop all the groundless fears and give this technology a try. Before we go into my full review of the Smooth Skin IPL Device, one thing you should know: I regret not having done it earlier.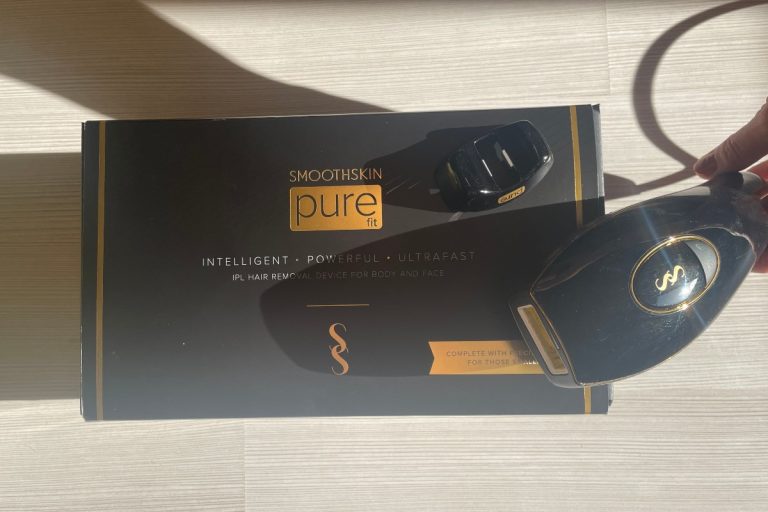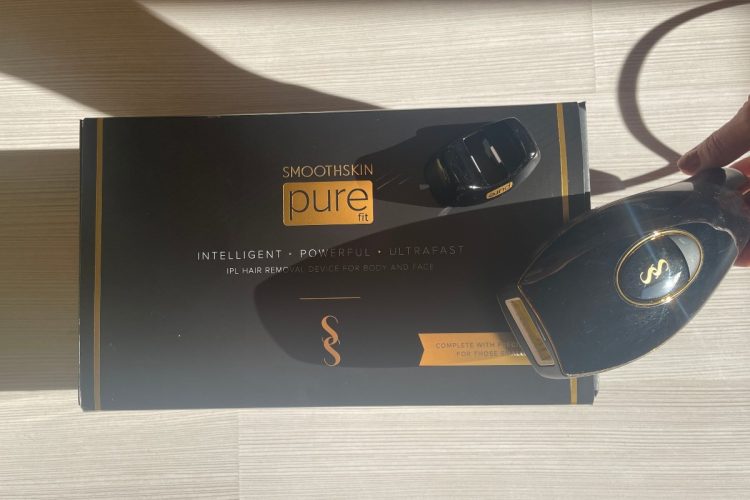 How does SmoothSkin Pure Fit IPL Hair Removal Device work?
Like most laser hair removal devices, SmoothSkin Pure Fit uses IPL (intense pulsed light). For the uninitiated, IPL is a type of light treatment that uses pulses of light to absorb the hair pigment, generating an energy that turns to heat. It's that thermal reaction that disables the cells responsible for hair growth. With regular use of IPL, more and more hair follicles die, leading to permanent hair loss in the treated areas.
Because IPL works by targeting the hair's follicle pigment, dark hair responds better to laser hair removal than blonde, grey, or red hair. Also, very deep skin tones are not advised to use IPL because the melanin could absorb too much light. With this being said, I was a good candidate for IPL hair removal, and I made sure to read and check all the facts before trying the device. I also performed a test patch before going all in to ensure my skin won't react to the laser. This is an important step to take, as it allows you to gauge how your skin will react to the treatment before committing to using it on a larger area.
How I prepared my skin
Before my first session with the device, I shaved all the areas I was planning to treat: legs, underarms, arms, bikini line, and upper lip (yea, that felt strange). The idea is to have visible pigment of the hair so that the device can easily target it in order to destroy it. Other hair removal methods, such as waxing or epilating, are not recommended when using IPL because they remove the hair from the root, disrupting the follicle. For IPL to be effective, the hair must be intact and still connected to the hair follicle.
Just so you know, in the areas I missed shaving, I felt a slightly uncomfortable sensation (and a burning hair smell). The feeling is not painful but rather uncomfortable and occurs as a result of the device burning hair, and not the pigment as it's intended to.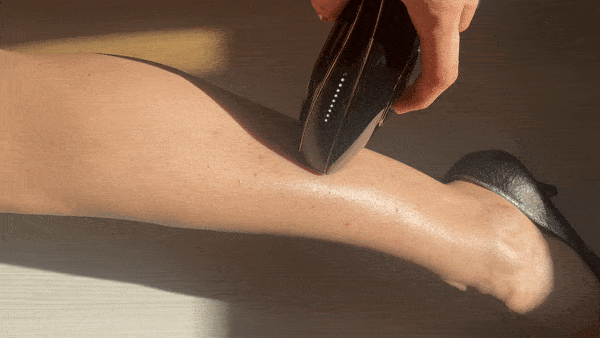 My experience with SmoothSkin Pure Fit
I used the device the second day after shaving. Despite my initial concerns, such as the possibility of burning my skin or getting a permanent scar, I was pleasantly surprised by how easy and user-friendly the SmoothSkin Pure Fit IPL Hair Removal Device was.
The key to making this treatment work is ensuring that the device is in perfect contact with the skin, and SmoothSkin makes it so easy to do just that. In short, it has some light dots on the side that turn on as the device gets perfect contact with the skin.
I started with the legs and the whole experience was a breeze. In some areas (like tibias and knees), I had to rotate the device vertically to get perfect contact, but somehow I managed to cover all spots.
The device is easy to handle in any position and has a long cord that allows me to move around however I need—clever. SmoothSkin Pure Fit IPL has one activation button that, when pressed, activates the flash. There are two other tiny buttons you can choose from, whether the gentle mode to reduce the power input or the speed mode, which has the lowest power. I haven't used any of these, and I just went for the default setting, Power Mode.
Contrary to my overthinking, I didn't feel pain or discomfort while doing the treatment. I like that the device also comes with a precision head to use on smaller areas, like above the lip. And it takes me no more than 25 minutes for a session of full-body treatment.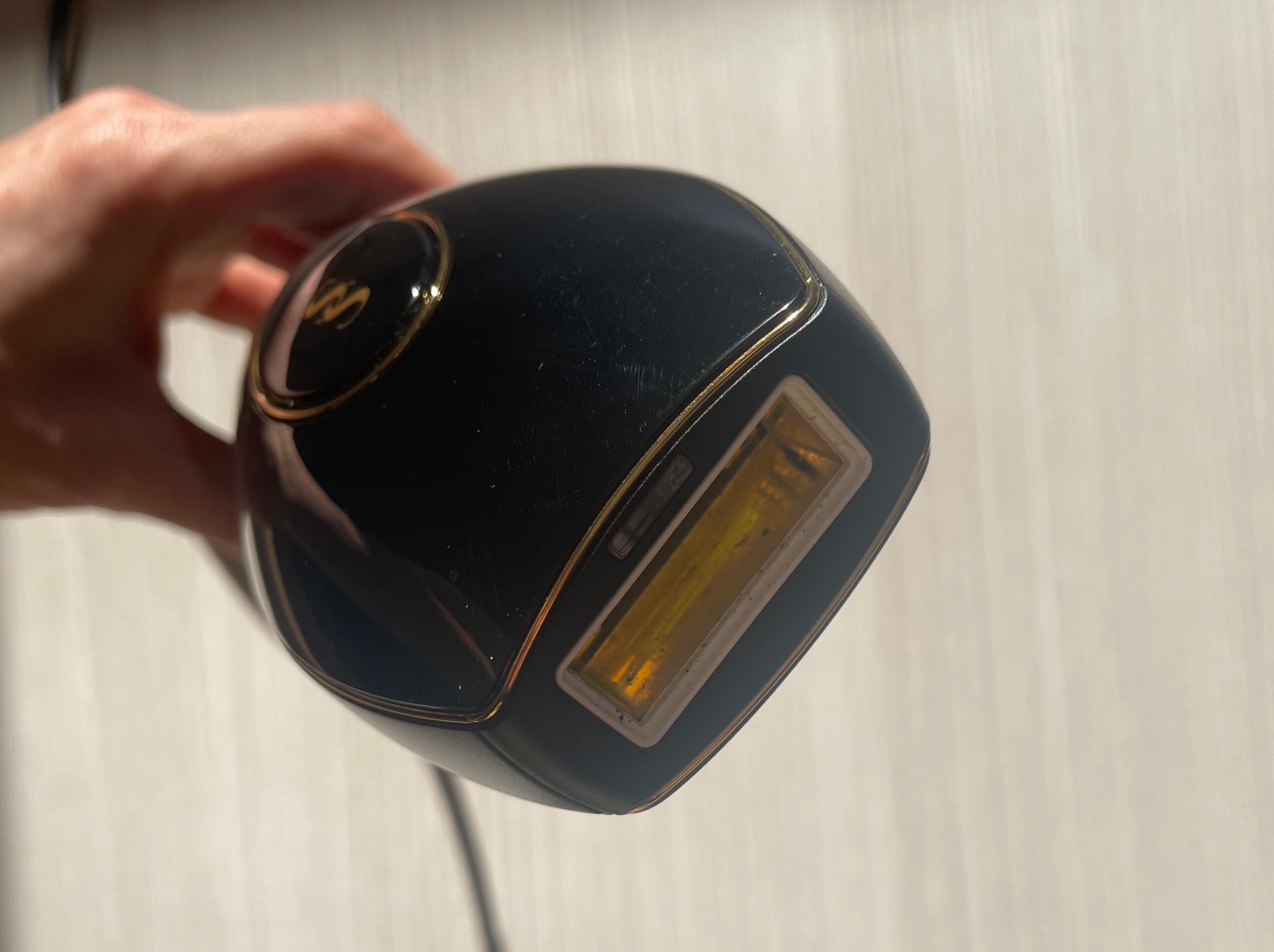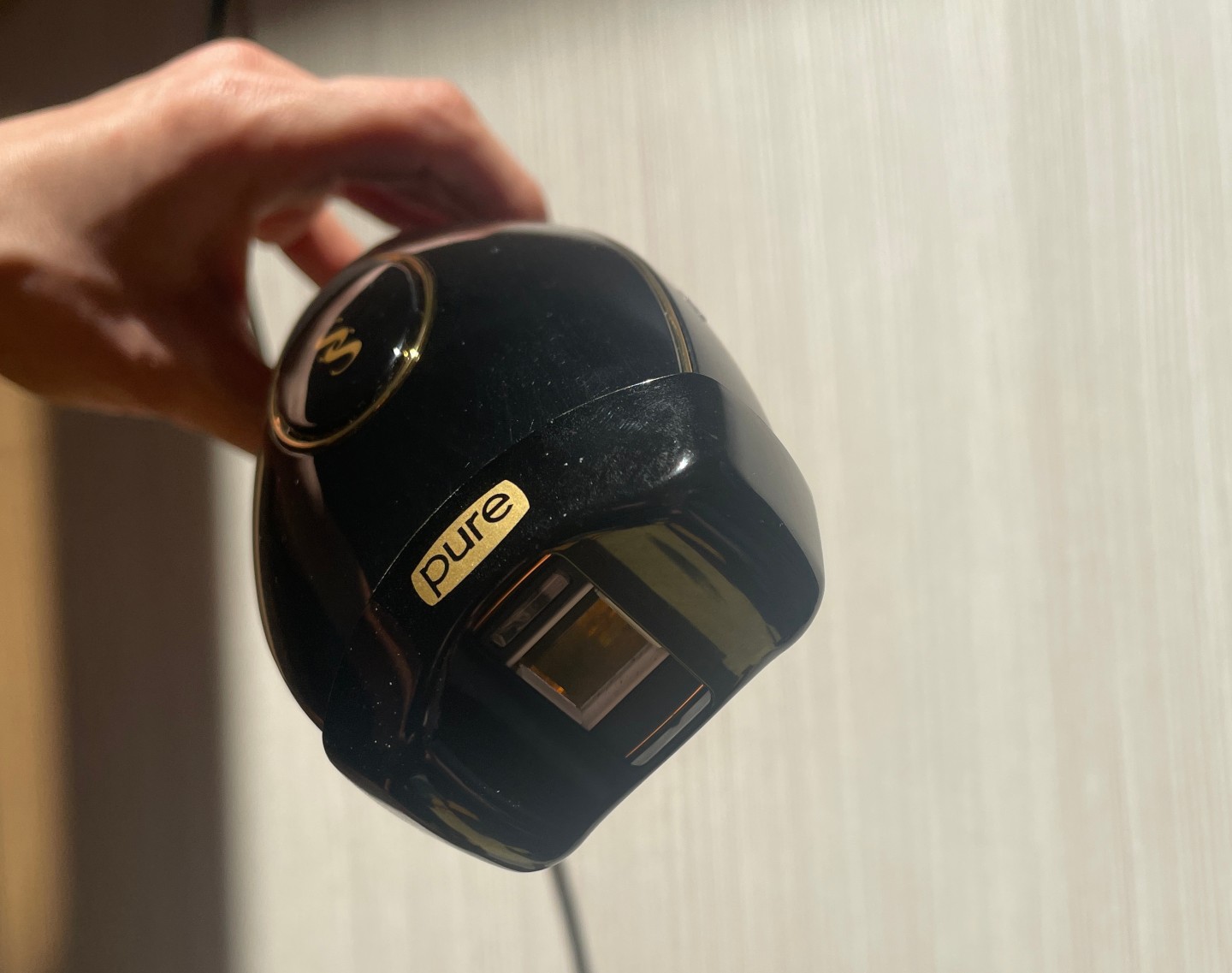 The results: more than I expected
I zapped my body hair once weekly for ten weeks. In the first two weeks, the results were imperceptible, but after the third, respectively the fourth week, I noticed a visible improvement. Wow, the hair wasn't growing anymore on large patches on my body and, in significant areas, was thinner and rare. And no more ingrown hairs. Color me impressed.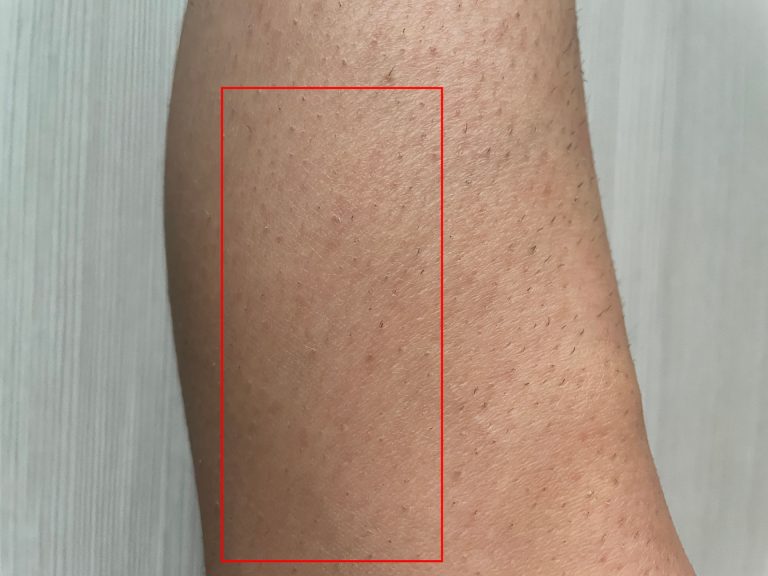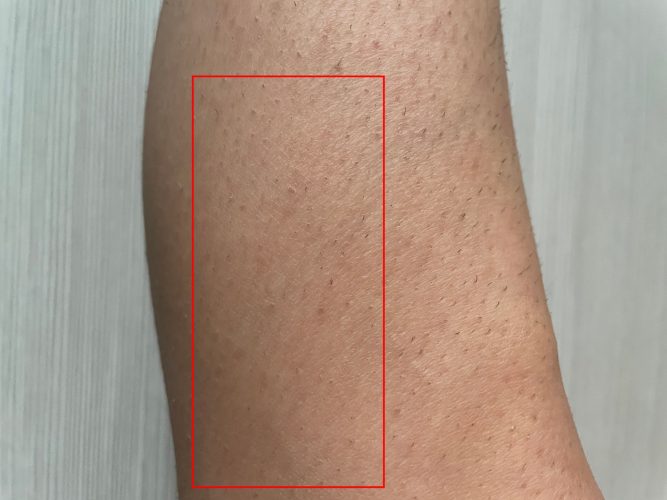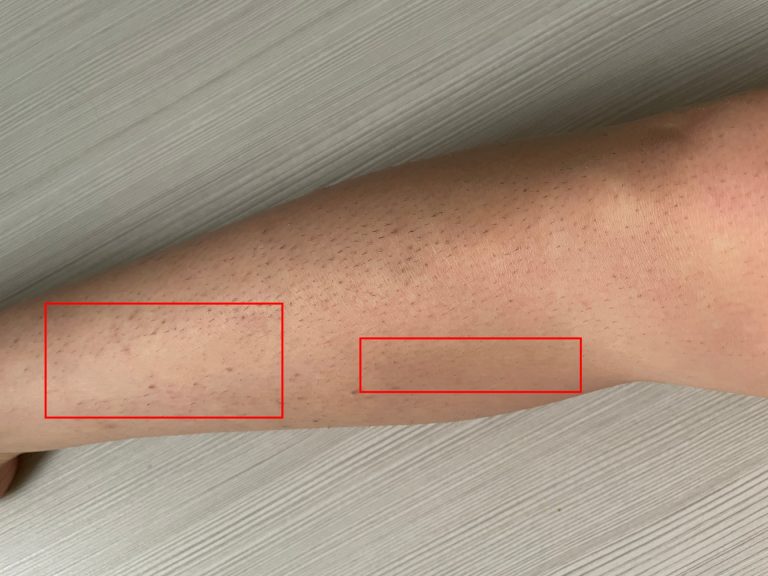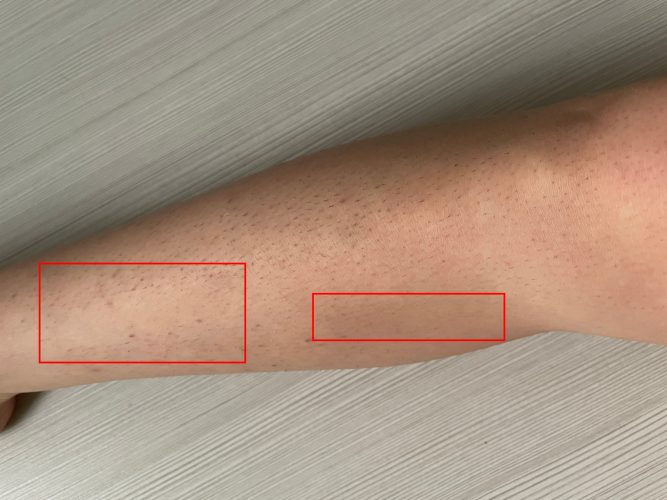 The verdict
This device is a one-time expense of $347, but it eliminates the need for ongoing hair removal treatments. A no-brainer, it will save you time and money in the long run and give you one less thing to worry about. The best thing yet? Unlike most IPL at-home hair removal devices, SmoothSkin Pure Fit has unlimited flashes, which extends its longevity. For those who are hesitant to invest, consider the cost savings of not having to regularly spend money (and time) on waxing, epilating, or shaving.
You can purchase the SmoothSkin Pure Fit Hair Removal Device from Amazon, CurrentBody, or the official store. P.S.: Use our exclusive code WCSS on CurrentBody to get 15% off on SmoothSkin IPL Device.