Gone are days when razors, waxing, and epilators that don't grip the hair breaking it and leaving the much-unwanted spots were the only ways to remove hair. And since going for in-office permanent hair removal it's time-consuming and quite expensive, purchasing the best laser hair removal device to use at home is the right call.
But before you zap off that hair forever, here's what you should know before making an at-home laser hair removal plan.
How do laser hair removal devices work
Upfront, devices made for home use are less powerful than those used in clinics, but they are still effective when using them repeatedly over time. Laser hair removal devices can work either with high-heat lasers or intense pulsed lights (IPL). Both target hair color in the follicle and dissolve it, preventing its regrowth. IPL technology uses light waves, being less powerful, while diode lasers are more targeted. But IPL is more affordable. The main difference between the two techniques? The light they emit — lasers emit one wavelength, whereas IPLs emit several wavelengths.
Pretty much, both procedures work by destroying the hair follicle, absorbing heat from the laser when hair is in its active growing phase. Even if technically hair removal is permanent, since every hair grows in a different cycle, you need multiple treatments to achieve that silky skin. Though not wholly permanent, you might go for weeks without having to repeat your treatment. In time, your unwanted hair becomes thinner, to the point you'll need to repeat the treatment once within a few months.
How to use the best at-home laser hair removal machines
Each device has its own instructions, which you should follow accordingly. However, these tips might come in handy:
Shave the area you're planning to remove hair from with a razor. Before anything, have the skin clean and dry, lotion- and cream-free.
Start with a patch test on a small area and wait for about two weeks to see if you have any bad reactions.
Use the lowest energy level and gradually increase to adjust to the treatment and avoid possible irritations.
Stick to the habit; permanent laser hair removal doesn't happen after the first sessions. It takes months, so use it diligently and stay patient.
Are at-home laser hair removal devices safe?
Most devices for home use utilize low power, so they don't present any safety concerns. The laser damages the hair follicles and when your body reacts to this, you might experience redness or irritation which usually disappears within a few hours of the treatment. Swelling and redness may respond well to ice packs or a cold shower.
P.S.: Sun exposure after hair removal sessions without SPF is a no-no! Also, you should avoid spas, saunas, hot tubs, deodorants, or scented body creams for the next 24 hours.
The best at-home laser hair removal machines
Peep our top with the best at-home laser hair removal machines that'll leave you with silky smooth skin.
---
Philips Lumea Prestige IPL Hair Removal Tool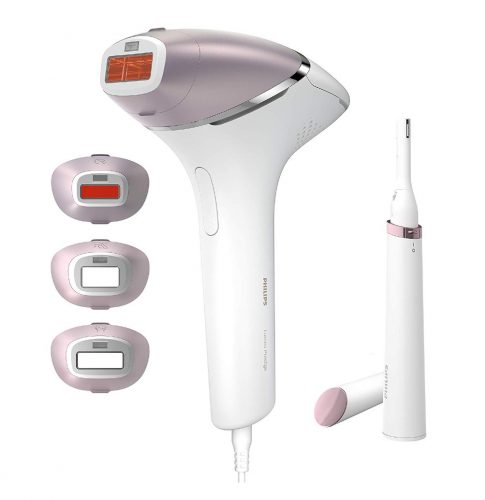 Touted as one of the best laser hair removal devices, Philips Lumea Prestige is the to-go option for most people. The five direction settings and the intelligent sensor for automatic skin tone determination make it so easy to work with. The body attachment has a broader window and features a curved-in design that follows the body's contour for maximum skin contact. On the other hand, the one for the face has a small, flat window, to make it easy for removing facial hair — ideal for upper lip, chin, and jawline. Plus. it even features an app free to download, which helps you customize the sessions per body area.
---
Tria Beauty Hair Removal Laser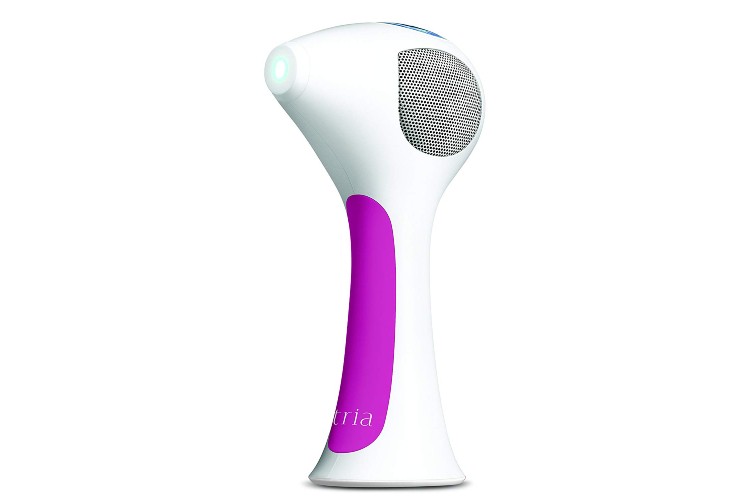 Tria Beauty Hair Removal Laser Machine uses laser 4X technology to target and permanently reduce hair growth. The ultra-high energy density, coupled with its precise laser wavelength selection, effectively targets the pigment in the hair follicle to undermine its ability to regrow hair permanently. Powered by the same in-office Diode Laser Technology used by dermatologists, the Tria Hair Removal Laser 4X is FDA-cleared for safe use. Even if it can produce more hair-eliminating energy, Tria's device does not spontaneously show results. You should be patient and follow the treatment for about three months. It's not that much for a remarkable outcome, isn't it?
---
Silk'n Infinity At Home Permanent Hair Removal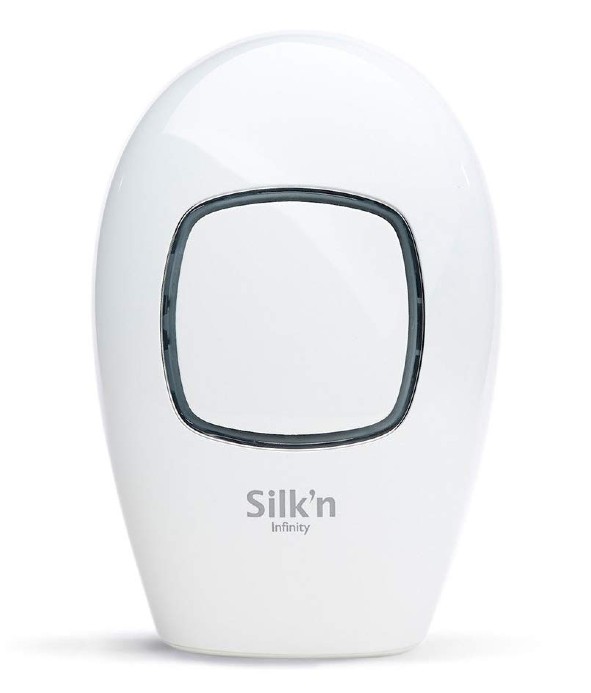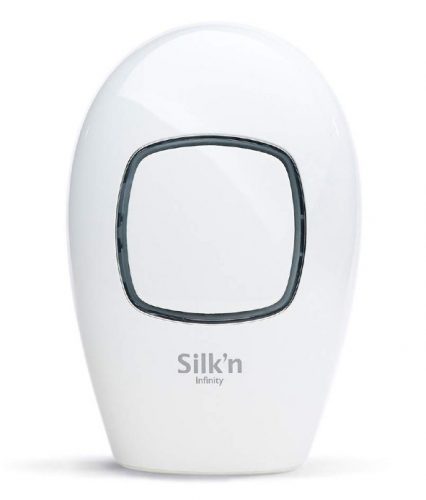 See how cute this looks? Not only that, but it works with high-speed IPL to facilitate long-term hair reduction. What's more, it features eHPL galvanic energy that stimulates skin to renew, leaving it smoother and supple after every session. You can customize your treatment as you please with Silk'n Infinity, as it's made with five power settings levels to support comfort and safety. And you can use it on every area of your body where unwanted hair grows. Your face too!
---
Braun Silk Expert Pro 5 PL5137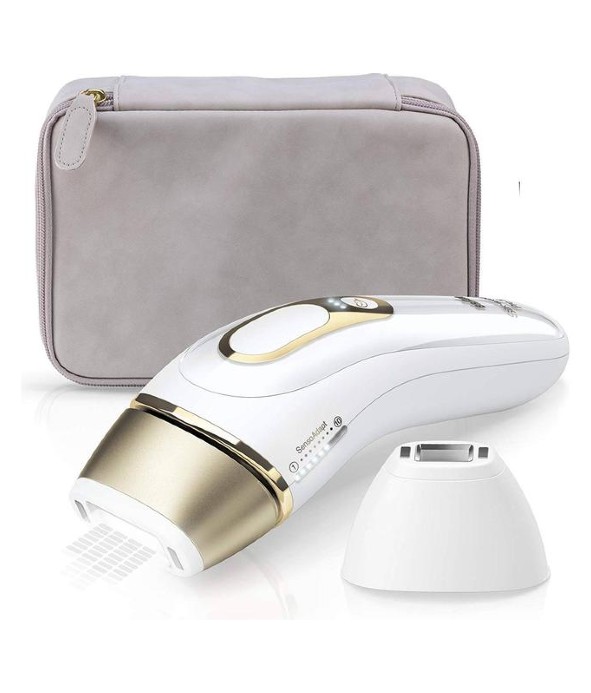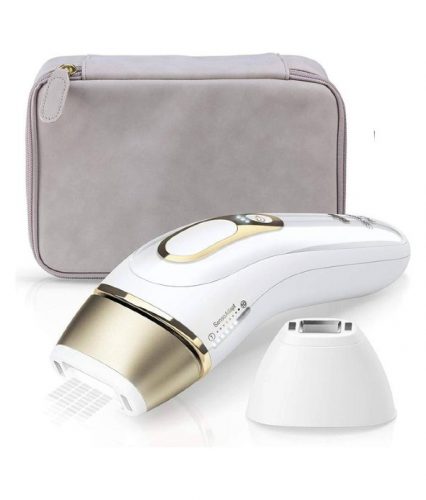 This IPL device is beloved for its compact design, customizable energy settings, and the addition of the precision head that allows you to tackle small areas like the face, bikini, and underarms. Each person's skin tone varies across different parts of the body, but the SensoAdapt assures a safe and effective treatment. The sensor continuously reads skin tone and adapts the light intensity to the best energy setting for your skin at every flash. Dermatologically accredited as skin safe and FDA-cleared, Braun Pro5 features extra gentle settings to reduce the energy level for beginners treating sensitive areas. In other words, Braun Silk Expert Pro 5 PL5137 is the best at-home laser hair removal machine for beginners.
---
BoSidin Permanent Hair Removal Device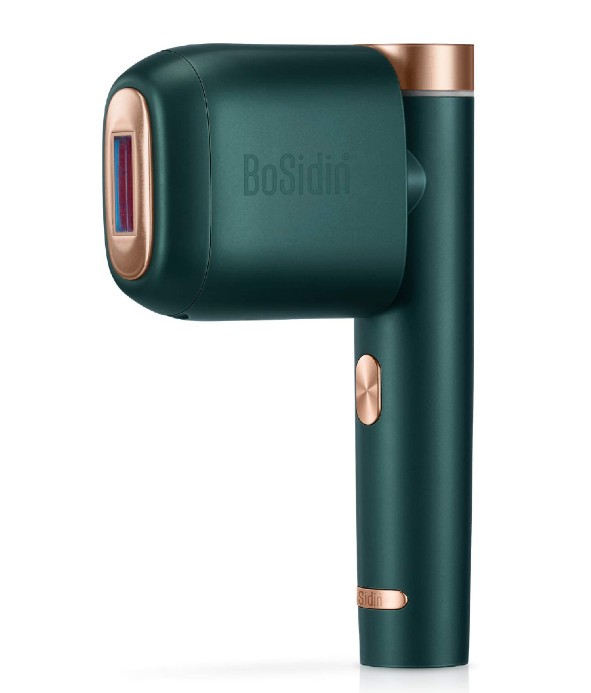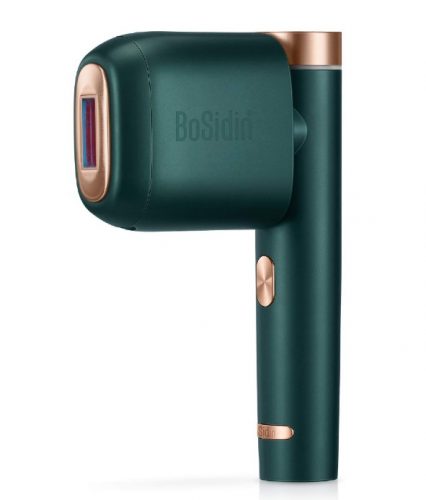 This device combines optimal pulse technology (OPT) to strengthen each pulse and red light to remove hair and accelerate tissue repair. The coolest thing about it is the flexible design: the precision head rotates 180 degrees in both directions, making it easy to access difficult-to-reach areas. It also features a continuous pulse mode, during which the device can slide slowly up and down your skin, removing hair as it goes. This means no more cramped fingers from pushing the power button.
---
MiSMON Laser Hair Removal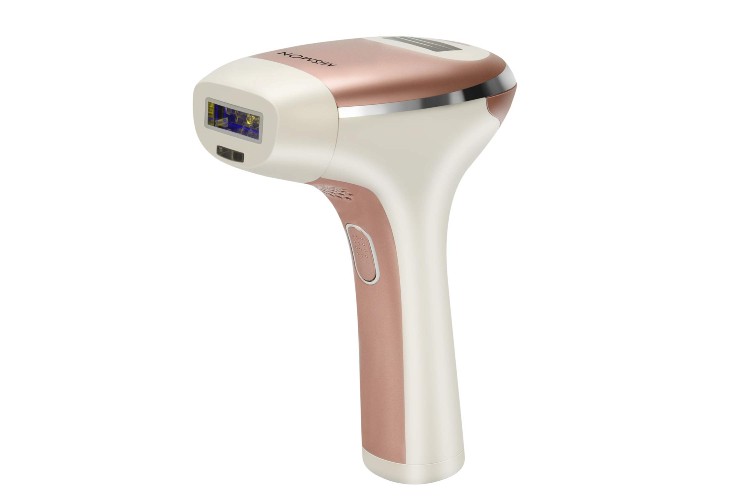 MiSMON's device uses IPL to damage hair follicles' melanin, having a built-in automatic skin sensor that helps you confirm the skin's suitability at each site. Thanks to the LCD screen, you'll be able to monitor the flashes on your skin, so you never go overboard, being great for starters. The energy level can vary from one to five, and you can adapt it manually; the higher the energy, the faster the effect. For your safety, start from low to high, no matter how bad you want to achieve that look. Above all, MiSMON offers quite a comfortable hair removal treatment. Results clinically proved that most people stated up to 94% of hair reduction after six to nine sessions. Well, that's fast.
---
Remington iLIGHT Hair Removal System
Meet Remington iLIGHT Hair Removal System that uses IPL technology with 24 joules per flash for minimizing the natural hair growth rate in fewer treatments. It's super powerful, FDA-cleared, and extremely easy to use, thanks to the five power levels and skin tone tester. Yes, you can use it for both the face and the body!