Wave goodbye to the hassle and pain of traditional hair removal methods like razors, waxing, and epilators. These methods give short-term results, are time-consuming, and, you know, can lead to ingrown hairs that can result in dark spots or scarring. The solution? Purchasing a laser hair removal device. While in-office laser hair removal has been around since the '90, the beauty world now offers a wide range of at-home options that promise to zap our hair forever. And guess what? They're truly game-changer. I've been using one myself for the past two months, and while I admit I was a bit doubtful at the beginning, the results really impressed me. Plus, the whole treatment was a breeze; I never felt pain or discomfort and never experienced any bad reactions from it. Are you ready to take the plunge but don't know where to start? To help you sort out the vast market, I've curated a list of the best laser hair removal devices to get rid of that hair once and forever and achieve smooth skin.
How do laser hair removal devices work
Most laser hair removal devices work with intense pulsed light (IPL) or diode lasers. IPL technology uses light waves, being less powerful, while diode lasers are more targeted. But IPL is more affordable. What matters more when you pick your laser hair removal device is not the technology, though, but the energy, number of flashes, hair color, and skin tone. Some devices only work for lighter skin tones, while others are suitable for darker and brown tones as well, so do your research diligently.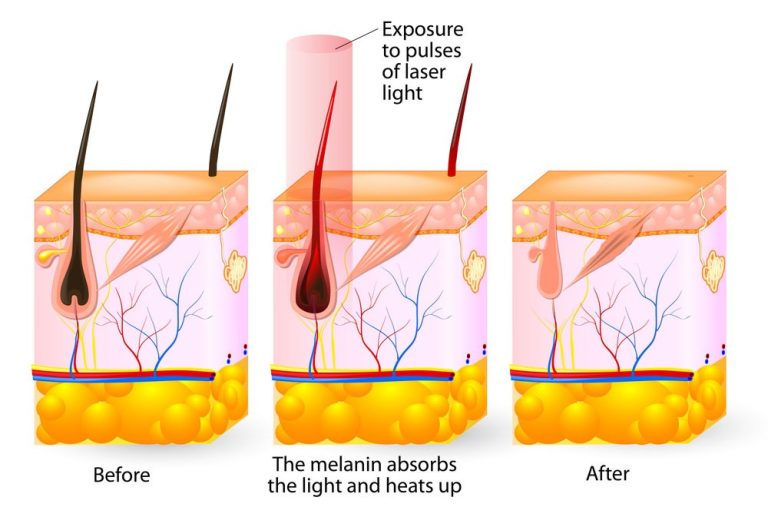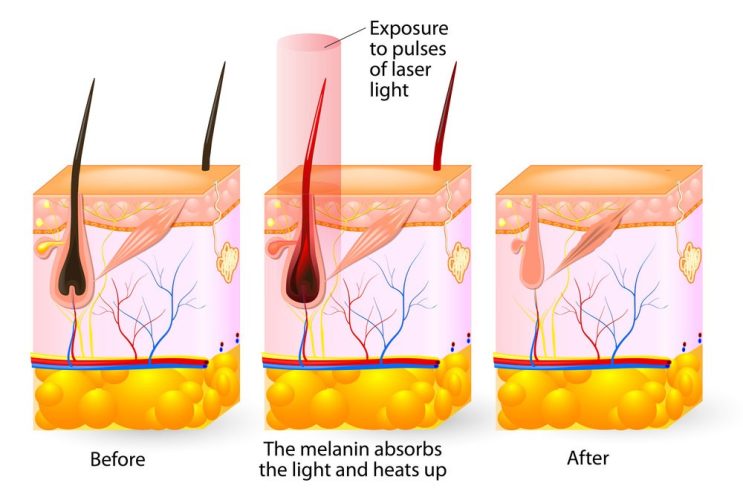 So how do these devices get you rid of hair? They feature a laser that emits light. When the light is absorbed by the hair's pigment (melanin), it converts into heat and safely destroys the hair follicles. With repeated use, the lasers cause hair follicles to die gradually, leading to a permanent reduction in hair growth in the treated areas. Even if technically hair removal is permanent, since every hair grows in a different cycle, you need multiple treatments to stop it from growing actively. Though not wholly permanent, you might go for weeks without having to repeat your treatment. In time, you'll only need to repeat the treatment once within a few months. How convenient.
How to use a laser hair removal device
All have instructions that you should be following accordingly, but here are a few additional tips that helped me get better results: 
Shave the area you're planning to remove hair from. And start with clean and dry skin, lotion- and cream-free.
Perform a patch test on a small area of your body and wait 48 hours to see if you have any bad reactions.
To eliminate any possible risk of side effects, use the lowest energy level and gradually increase it to help your skin adjust to the treatment.
Stick to the habit; permanent laser hair removal doesn't happen after the first session. It takes months— and most require once-weekly use in the first 8 weeks—so consistency is key.
Don't expose your skin to the sun after the treatment without sunscreen.
Avoid spas, saunas, hot tubs, deodorants, or scented body creams for the next 24 hours after the treatment.
Are laser hair removal devices safe?
Most permanent hair removal devices for home use low power, so they don't present safety concerns. However, the laser damages the hair follicles, and when your body reacts to this, you might experience redness or irritation, which usually disappears within a few hours. Swelling and redness may respond well to ice packs or a cold shower.
The best laser hair removal devices
Now what you came for. Here are my top picks of the best laser hair removal devices you can use at home to zap your hair and get silky smooth skin. I've carefully selected a range of options that are suitable for both light and dark skin tones, and use different technologies and power levels to ensure that there's one for everyone.
---
SmoothSkin IPL Hair Removal Device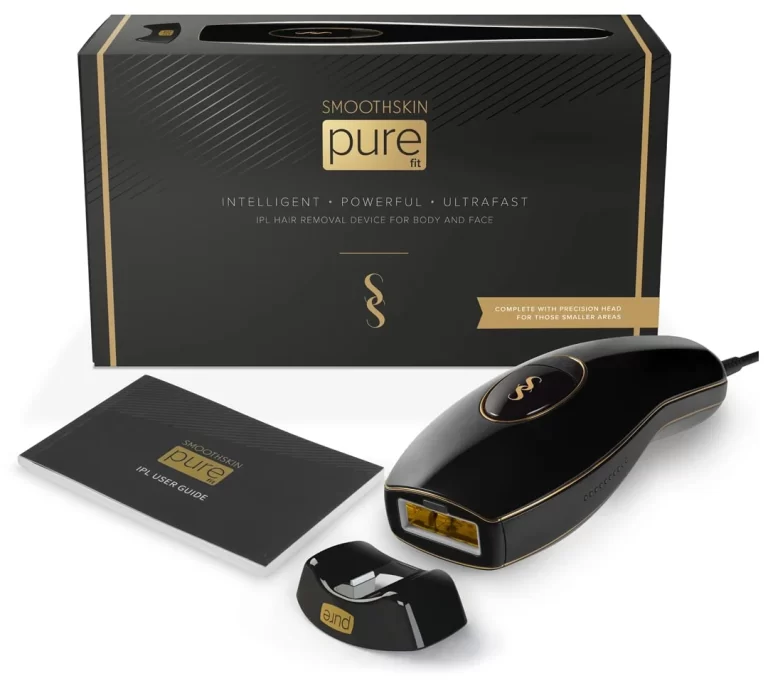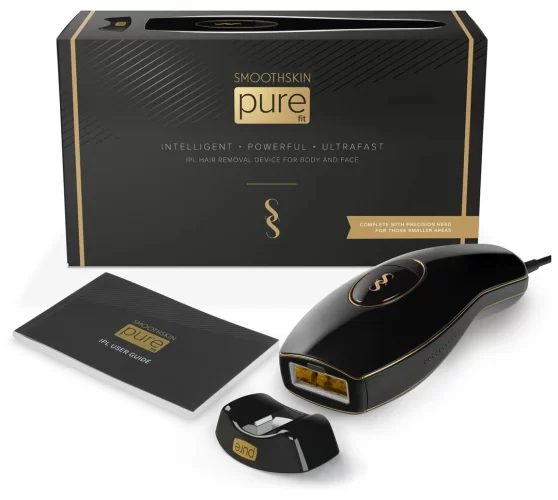 I've been using SmoothSkin IPL Hair Removal Device for 10 weeks and here I am, singing its praises. The device is cleared by the FDA and has some really useful features that helped me a lot in the process.
What I liked the most is that it has sensors that flash only when the device is in full contact with the skin, maximizing the effectiveness of the treatment. Also, it features a Skin Sensing Technology which automatically tailors the power to suit your unique skin tone.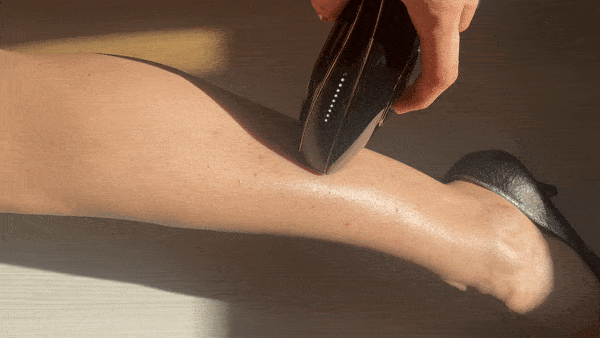 The device uses IPL to remove hair from the roots and comes with a smaller attachment to help you effortlessly zap hair on smaller areas, like the upper lip. And the best part? Unlike most hair removal devices, SmoothSkin has unlimited flashes, which extends its longevity.
---
Tria Beauty Hair Removal Laser 4X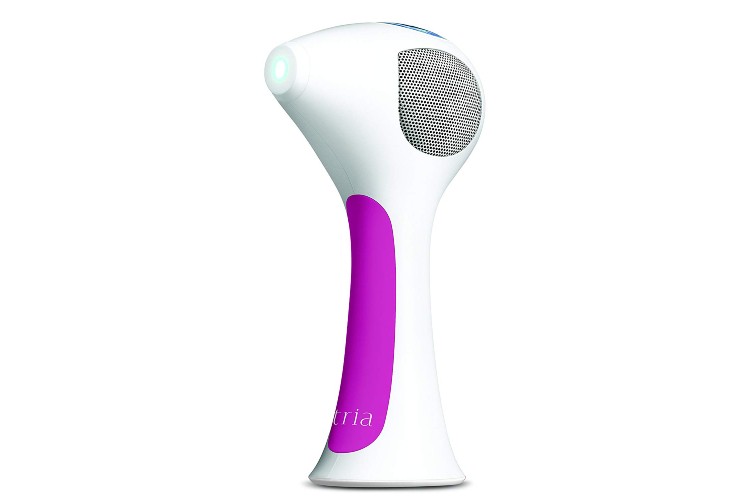 Tria made one of the most powerful hair removal devices powered by the same Diode Laser Technology used by dermatologists in in-office treatments, that's also FDA-cleared for safe use. Interestingly, it uses an advanced hair removal technology that delivers up to 4 times more power than IPL. The ultra-high energy density, coupled with its precise laser wavelength selection, effectively targets the pigment in the hair follicle and permanently hinders the hair growth process.
Even if it can produce more hair-eliminating energy, Tria's device does not spontaneously show results. You should be patient and follow the treatment for about three months. And if you're not satisfied with the results, Tira offers a 60-day refund policy.
---
Silk'n Infinity At-Home Permanent Hair Removal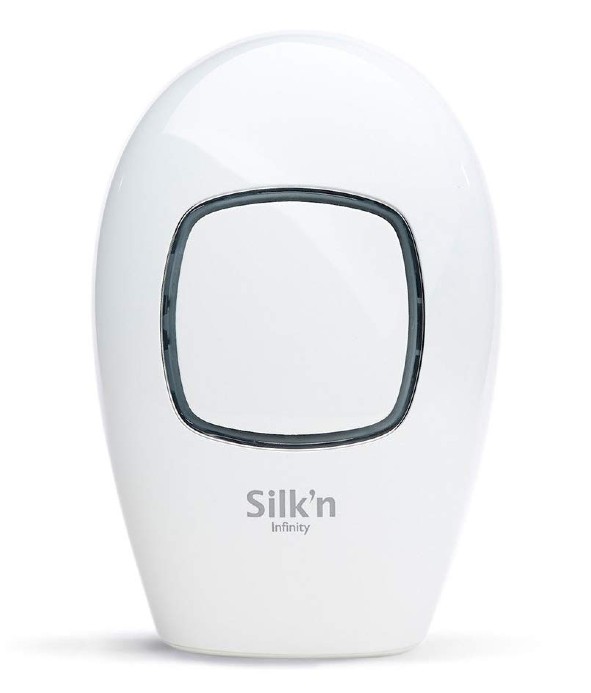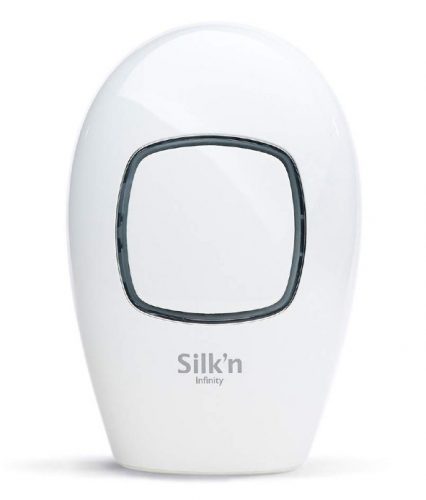 See how cute this looks? Not only that, but it works with high-speed IPL to facilitate long-term hair reduction. What's more, it features eHPL galvanic energy that stimulates the skin to renew, leaving it smoother and supple after each session. You can customize your treatment as you please with Silk'n Infinity, as it's made with five power settings levels to support comfort and safety. And you can use it on every area of your body where unwanted hair grows. Your face too!
---
Braun Silk Expert Pro 5 PL5137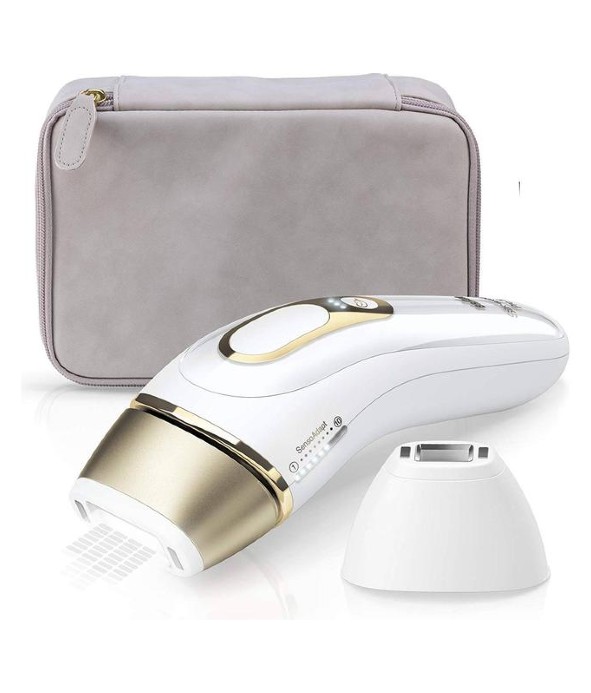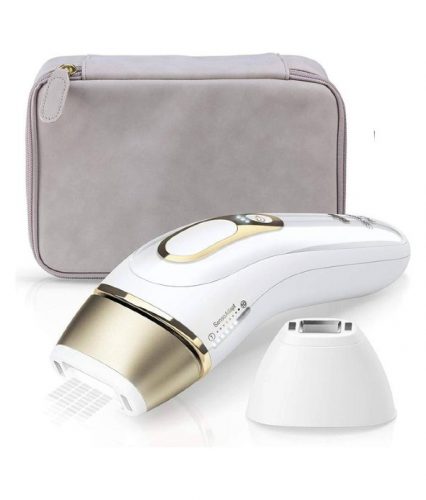 This IPL device is beloved for its compact design, customizable energy settings, and the addition of the precision head that allows you to tackle small areas like the face, bikini, and underarms. Each person's skin tone varies across different parts of the body, but the SensoAdapt assures a safe and effective treatment for everybody. The sensor continuously reads skin tone and adapts the light intensity to the best energy setting for your skin at every flash. Dermatologically accredited as skin-safe and FDA-cleared, Braun Pro5 features extra gentle settings to reduce the energy level for beginners, which is why it's a customer favorite.
---
BoSidin Permanent Hair Removal Device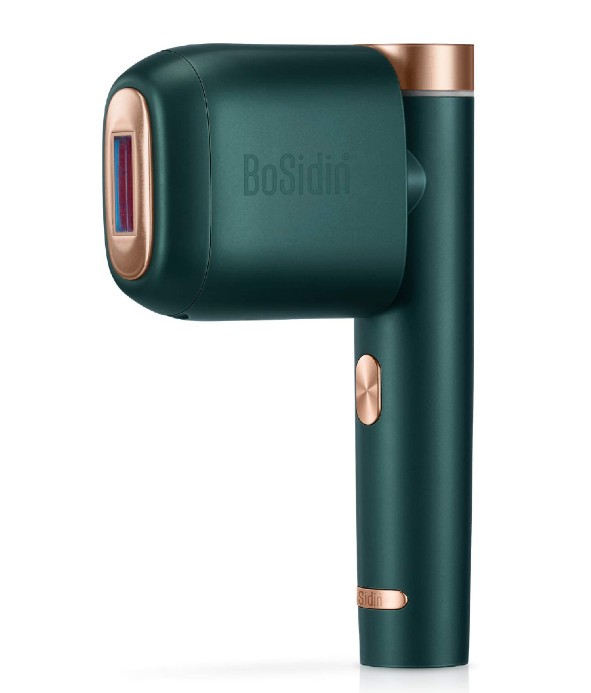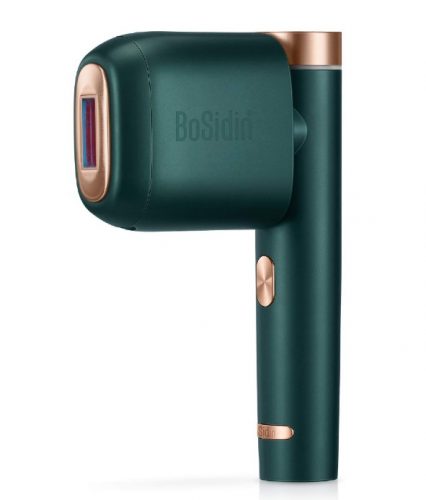 This device combines optimal pulse technology (OPT) to strengthen each pulse and red light to remove hair and accelerate tissue repair. The coolest thing about it is the flexible design: the precision head rotates 180 degrees in both directions, making it easy to access difficult-to-reach areas. It also features a continuous pulse mode, during which the device can slide slowly up and down your skin, removing hair as it goes. This means no more cramped fingers from pushing the power button.
Read full review: BoSidin IPL Hair Removal Device Review
---
MiSMON Laser Hair Removal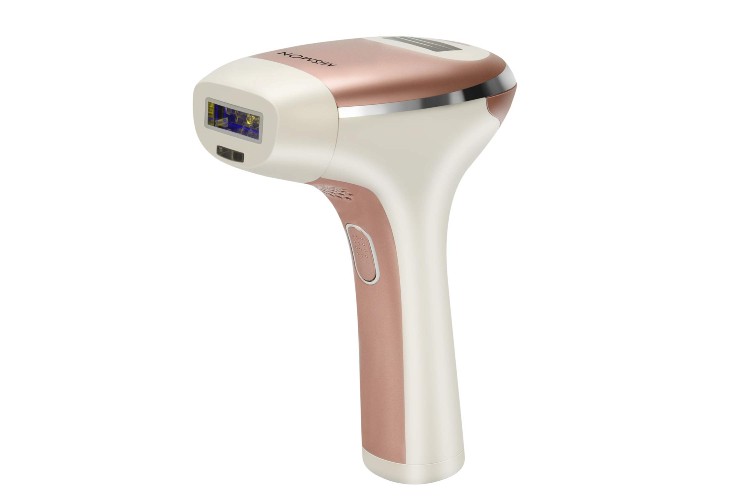 MiSMON's device uses IPL to damage hair follicles' melanin, having a built-in automatic skin sensor that helps confirm the skin's suitability at each site. Thanks to the LCD screen, you'll be able to monitor the flashes—it comes with 300,000 flashes. The energy level can vary from one to five, and you can adapt it manually; the higher the energy, the faster the effect. To play safely, start from low to high, no matter how badly you want to get hair-free skin. Above all, MiSMON offers quite a comfortable hair removal treatment due to the grip that makes it really easy to handle and glide over. For all the above, and its wallet-friendly price, we consider it the best affordable laser hair removal machine.
---