Whenever your skin needs a pick-me-up, using the best anti-aging ampoules to fight fine lines and wrinkles is a clever idea. They might be small, but they are worth a great deal of attention. Ampules not only contain highly-active ingredients with manifold benefits for skin but are formulated to easily enter the epidermis, where the magic starts. They are more concentrated than serums and can trigger changes in the skin's deeper layers to promote collagen, increase hydration and inhibit pigment formation, revealing a firmer and radiant complexion in the long run. Now scroll on to find the best ampoules for wrinkles, but not before you learn how to use them for maximum results.
What are ampoules?
Ampoules are a more powerful alternative to serums with high concentrations of actives. They are meant to be applied for a finite amount of time, allowing the skin to reach its best condition in the shortest possible time. These tiny bottles often feature one main active and preserve the purity and potency of ingredients in their peak state.
How to use ampoules
Vials are meant to be used for a short amount of time, given they're highly concentrated. Usually, ampoule sets come with treatment for seven, ten, or thirty days — which you can repeat once every few months. For the best, apply the ampoule at night after you've cleansed and toned your complexion. Basically, you layer it in place of your serum. Then follow with an anti-aging moisturizer.
The best anti-aging ampoules
Without further ado, here are the best ampoules to fight wrinkles and other aging signs. They're all spiked with ingredients like hyaluronic acid, retinol, and vitamin C that plump and firm the skin.
---
Babor Multi-Vitamin Ampoule Serum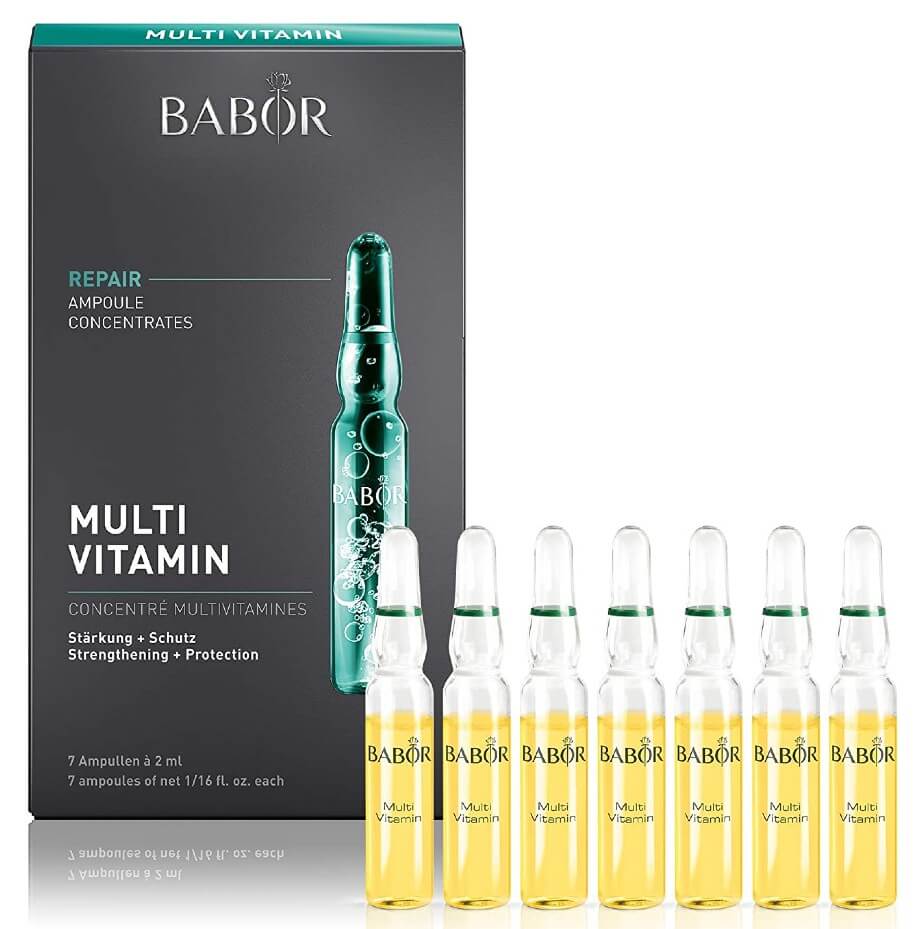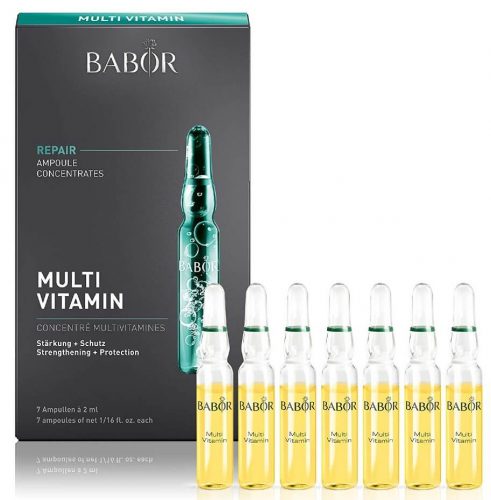 As one of the best anti-aging ampoules, these vials are ideal for banishing fine lines and wrinkles as they fusion retinol, biotin, and vitamins A and E — the MVPs that address all aging signs. Enough for a week of treatment, Babor Multi-Vitamin Ampoule brightens and evens out skin tone, reducing the look of dark spots while offering anti-aging benefits. Plus, they leave your complexion with a healthy glow every time.
---
Isdinceutics Flavo-C Ultraglican Ampoules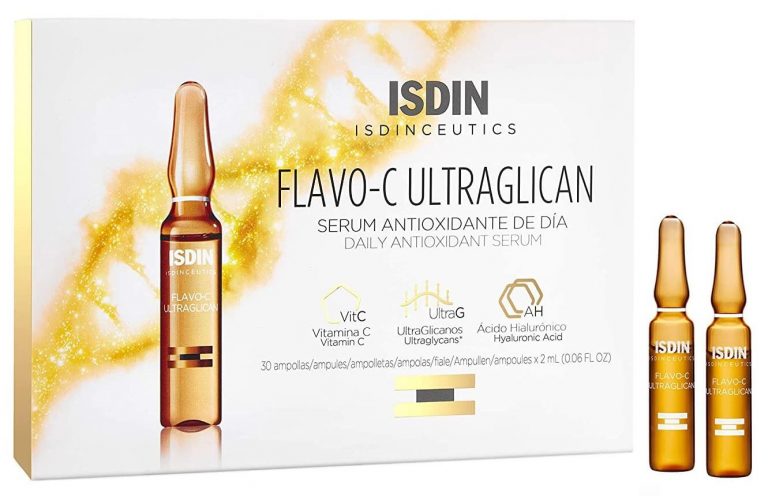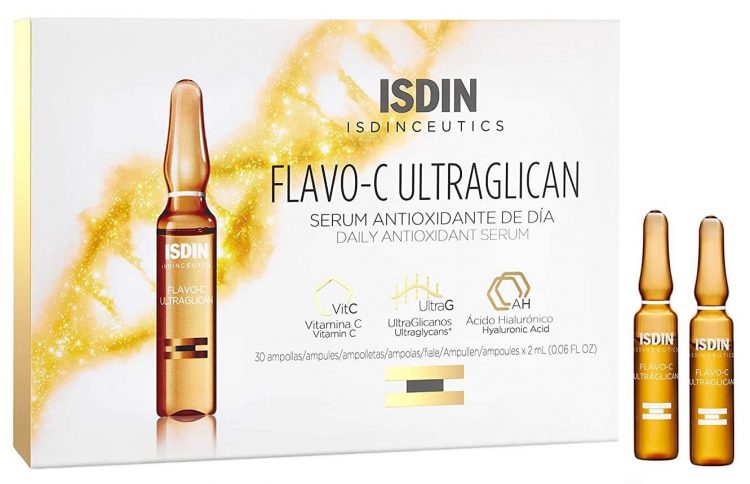 Protection, moisture, brightness — everything you can achieve with Isdinceutics Flavo-C Ultraglican Ampoules. They're one of the best ampoules to fight wrinkles and early signs of aging thanks to a high concentration of vitamin C, hyaluronic acid, niacinamide, and ultraglycans which support firmness and elasticity while providing radiance. P.S: The kit is available in two sizes: 10 and 30 ampoules.
---
Cosrx Full fit Propolis Light Ampoule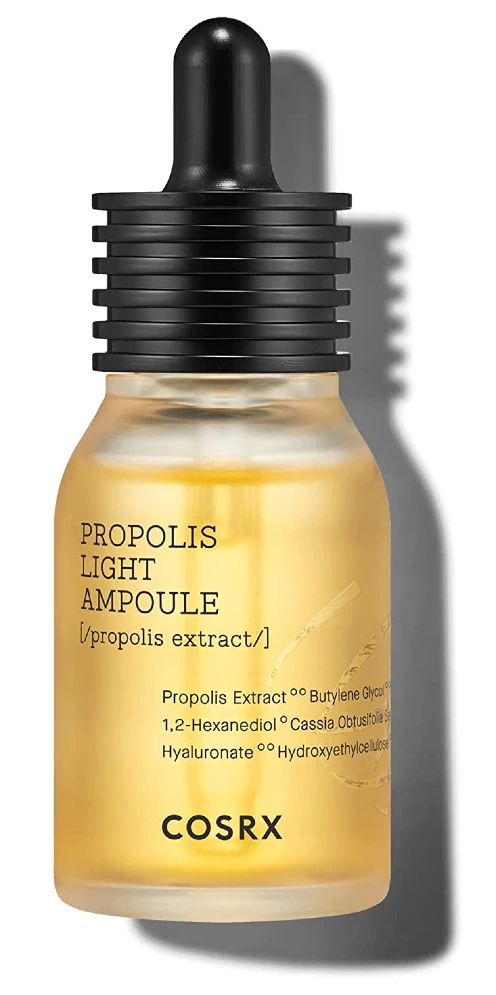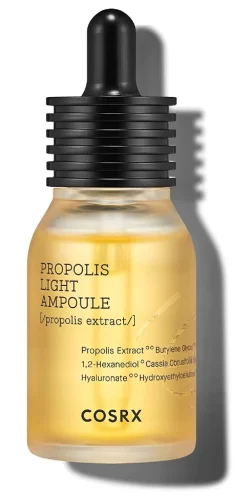 This K-beauty ampoule infuses skin with a serious dose of hydration thanks to 83.3% propolis extract (moisture sealer), 0.2% sodium hyaluronate, and 0.1% panthenol (humectants). It's an ideal product for aging skin that loses moisture and appears dull and dehydrated because it nourishes, boosts hydration, and traps moisture while leaving a honey-like glow without feeling sticky. Moreover, we love that the minimalist formula skips unnecessary ingredients for the most incredible benefits.
---
Vichy Liftactiv Peptide-C Anti-Aging Ampoule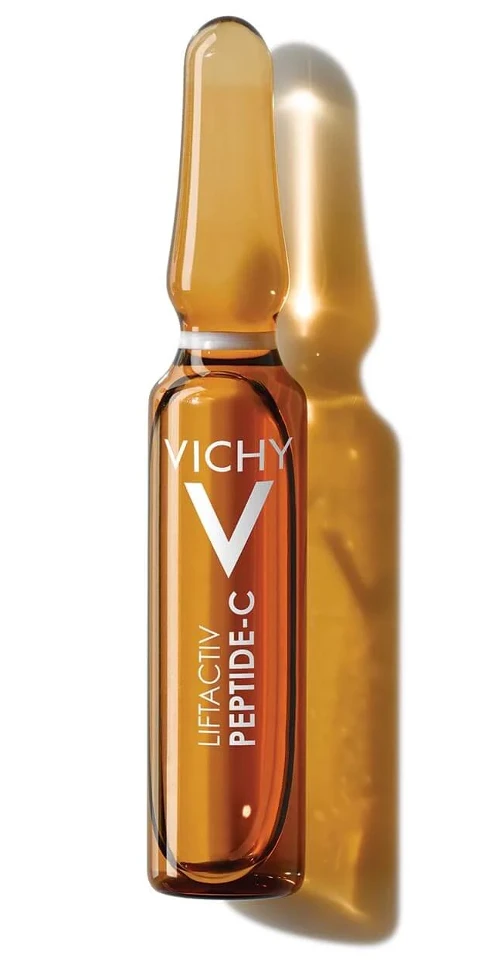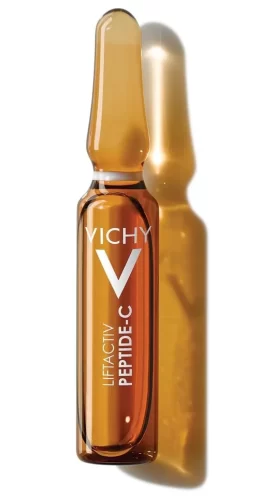 These are the best anti-aging ampoules because they are made with 10% vitamin C, hyaluronic acid, and phyto peptides. All these actives work synergistically to defend against oxidative stress, help induce collagen and increase hydration for skin that looks and feels revitalized. The highly concentrated formula targets fine lines, wrinkles, dark spots, and lack of firmness and is ideal for use during stressful moments to reignite radiance and leave dullness behind.
---
Easydew Re-DERMA Master Ampoule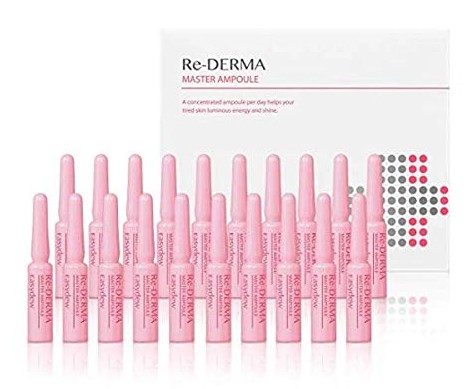 This anti-aging ampoule set comes from one of the most reputable skincare brands in Korea. It's made with medical-grade premium epidermal growth factor proteins, aka youth protein, amino acids, hyaluronic acid, ceramides, and hibiscus extract, to name a few. Use the entire treatment for 20 days to help your skin replenish collagen and elastin production and diminish wrinkles look.
---
Ronas Stem Cell Solution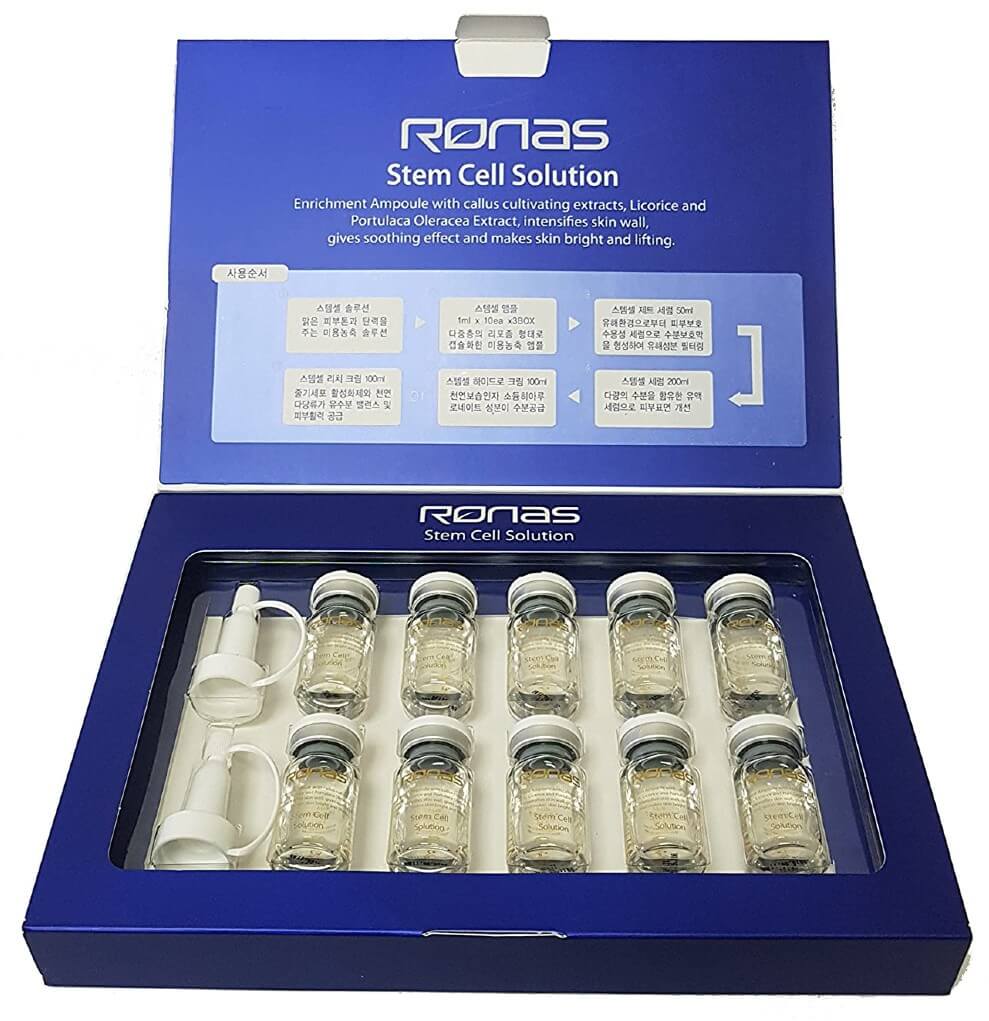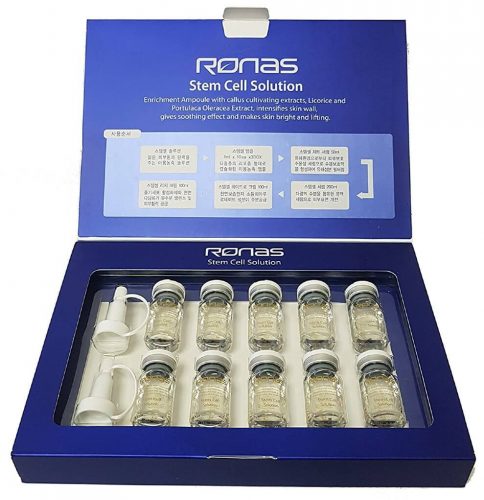 The stem cell technology used for these anti-aging ampoules stimulates cell regrowth, while pea protein, green tea, and soybean reinforce the skin. At the same time, sodium hyaluronate boosts hydration, while squalane ensures moisture is not lost. Ronas Stem Cell Solution gives you ten days of at-home spa-like skincare with anti-agers your skin will love — it works great after microneedling.
---
Gerovital H3 Evolution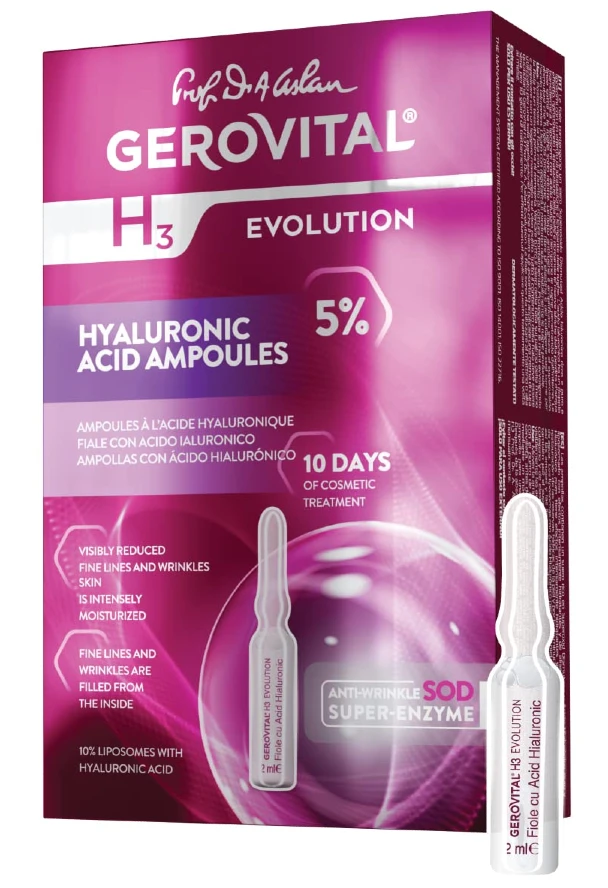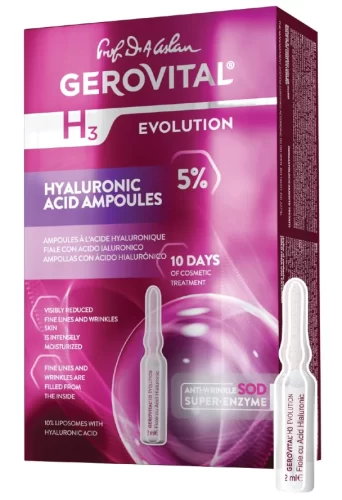 These ampules are made with glycerin and hyaluronic acid, two of the most potent humectants that draw water into the skin. In plus, the formula fusions castor oil, which acts as a barrier against moisture loss, while carrageenan (seaweed extract) keeps skin hydrated for a plump look. The added superoxide dismutase defends the skin against oxidative stress. All in all, these are the best affordable anti-aging ampules.
---