They might be small, but they are worth a great deal of attention. Whenever your skin needs a pick-me-up, using the best ampoules for wrinkles is a clever idea. What makes ampoules so special? They contain highly-active ingredients with manifold benefits for skin — in this case, wrinkles. As soon as you pour such a viscous serum on your skin, it'll boost its condition in no time.
For starters: what are ampoules?
Ampoules are a more powerful alternative to serums with high concentrations of active agents, meant to be applied for a finite amount of time, allowing the skin to reach an optimum state in the shortest possible time. These tiny bottles often feature one principal active and its design allows it to preserve the purity and potency in its peak state.
How to use the best ampoules for wrinkles?
Vials are meant to be used for a short amount of time, given they're highly concentrated. Usually, ampule sets come with treatment for seven, ten, or thirty days — which you can repeat once every few months. For the best, apply the ampoule at night after you've cleansed and toned your complexion. Basically, you layer it in place of your serum. Then follow it with an anti-aging moisturizer.
Without further ado, here are the best ampoules to fight wrinkles and other aging signs. They're all spiked with ingredients like hyaluronic acid, retinol, vitamin C, known to plump and firm the skin.
---
Babor Hydra Plus Ampoule Serum Concentrates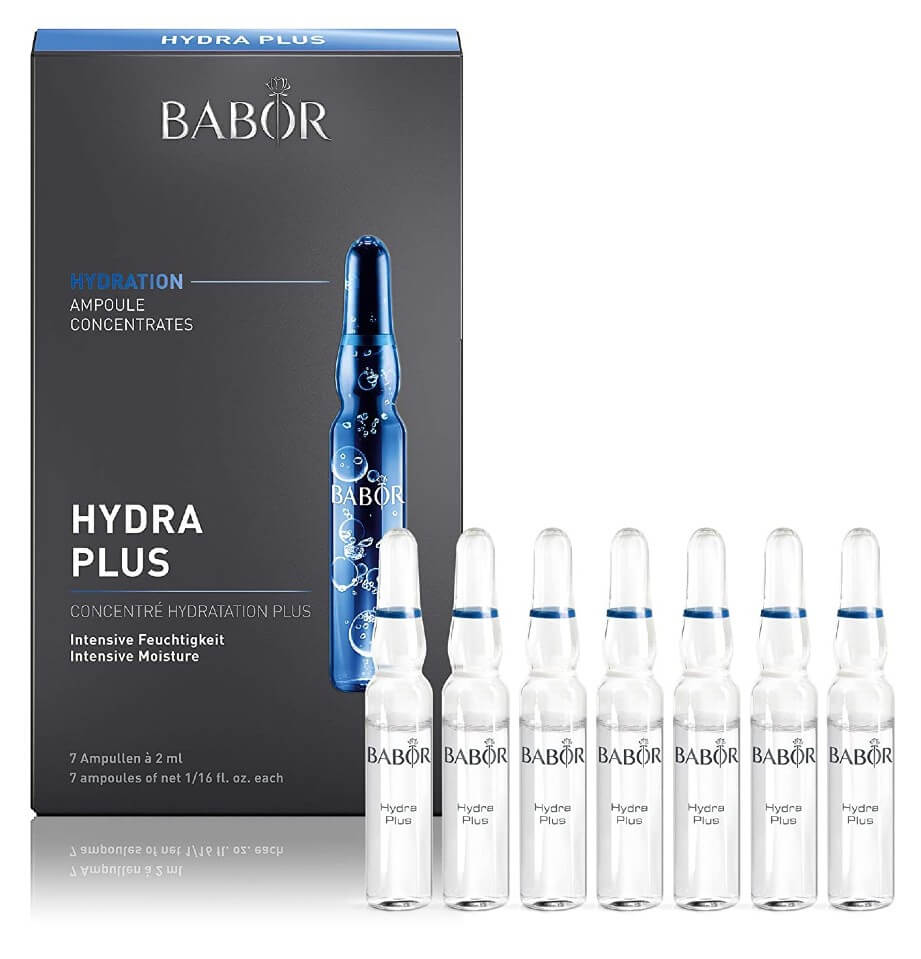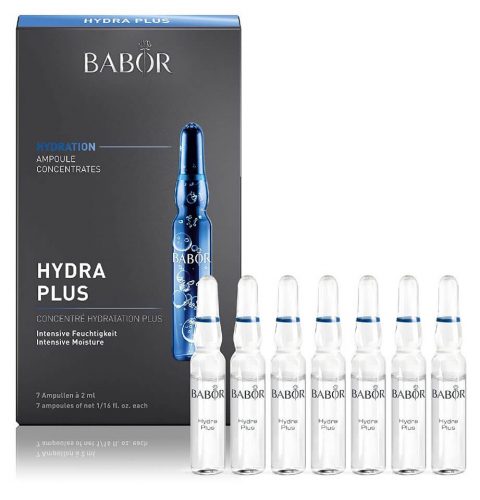 Babor amazes everyone with a concentrated skincare booster for dull skin. You get a nutrient-rich serum great at hydrating skin for seven days, leaving it visible renewed, and smooth. The complex also packs pre-biotics to rebalance skins' microbiome, and Pentavitin, bio- glycerin, polymer moisturizer, plus hyaluronic acid to supply intensive hydration. It vows to plump and refresh the skin in one week!
---
Barbara Sturm Hyaluronic Ampoules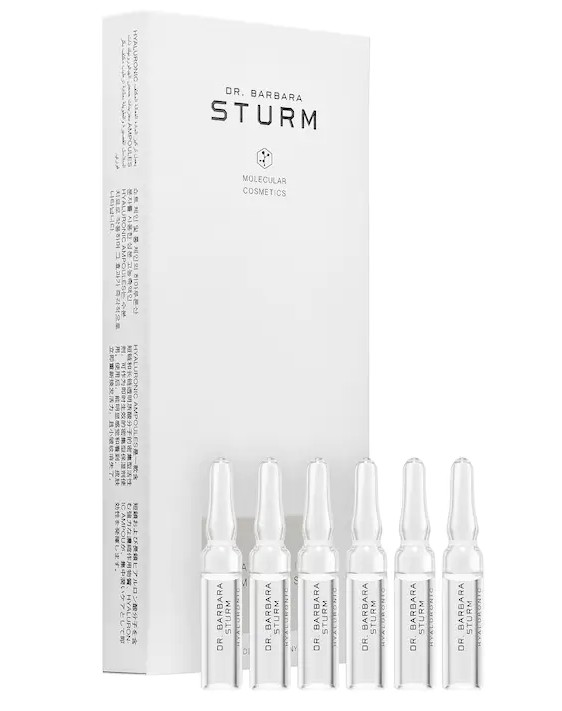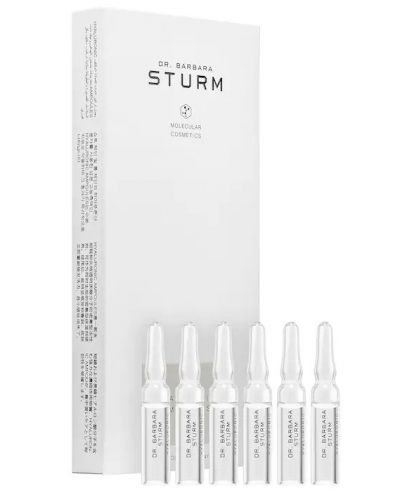 Give your skin a serious boost of hydration and protection with Barbara Sturm Hyaluronic Ampoules. They are powered by purslane, a powerful antioxidant that offsets cellular damage, and hyaluronic acid for deep and long-lasting hydration. This killer combo works like a charm at plumping fine lines and wrinkles, reducing dryness and enhancing skin radiance. It's what we call a winner product.
---
Isdinceutics Anti-Aging Ampoules Serum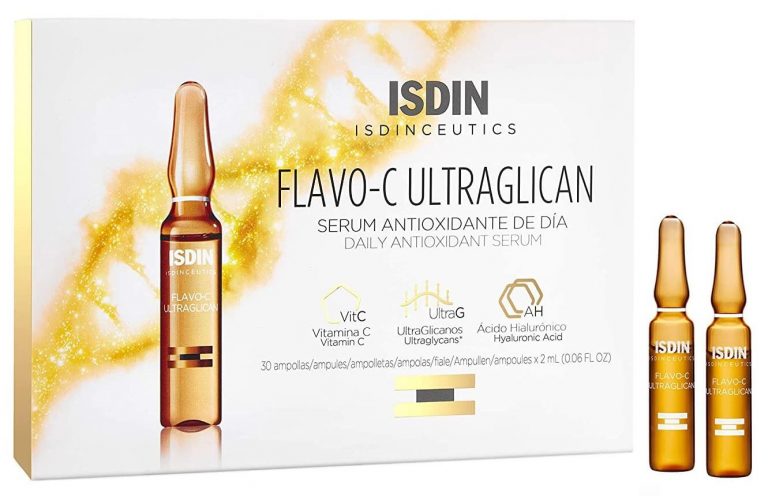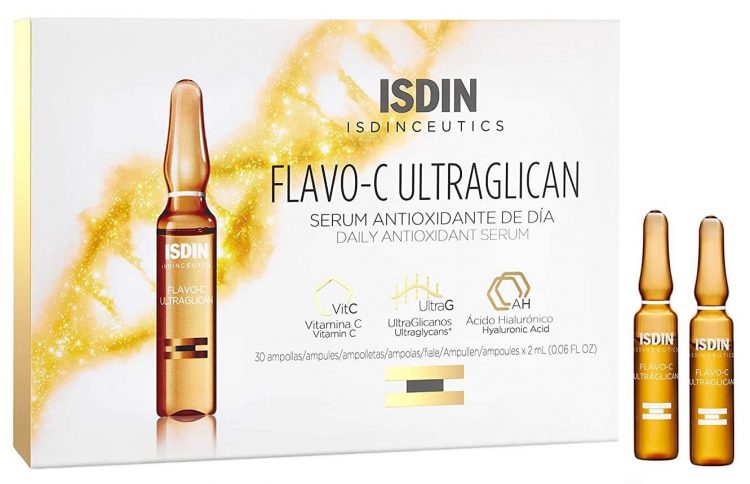 Protect, moisture, illuminate — everything you can achieve while using Isdinceutics ampoules. They're one of the best to fight wrinkles and early signs of aging thanks to vitamin C, hyaluronic acid, niacinamide, and ultraglycans which support firmness and elasticity while providing radiance. P.S: The kit is available in two sizes: 10 and 30 ampoules.
---
Easydew Re-DERMA Master Ampoule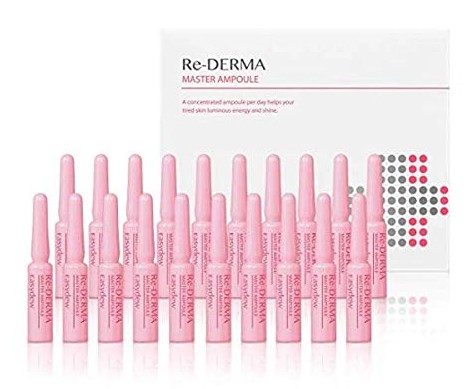 Interested in K-beauty? This ampoule set comes from one of the top cosmeceutical brands in Korea. It's made with medical-grade premium epidermal growth factor proteins, aka youth protein, amino acids, hyaluronic acid, ceramides, hibiscus extract, to name a few, infusing them into the skin to help it rejuvenate. Use the entire treatment for 20 days to help your skin replenish collagen and elastin production and plump wrinkles look.
---
Ronas Stem Cell Solution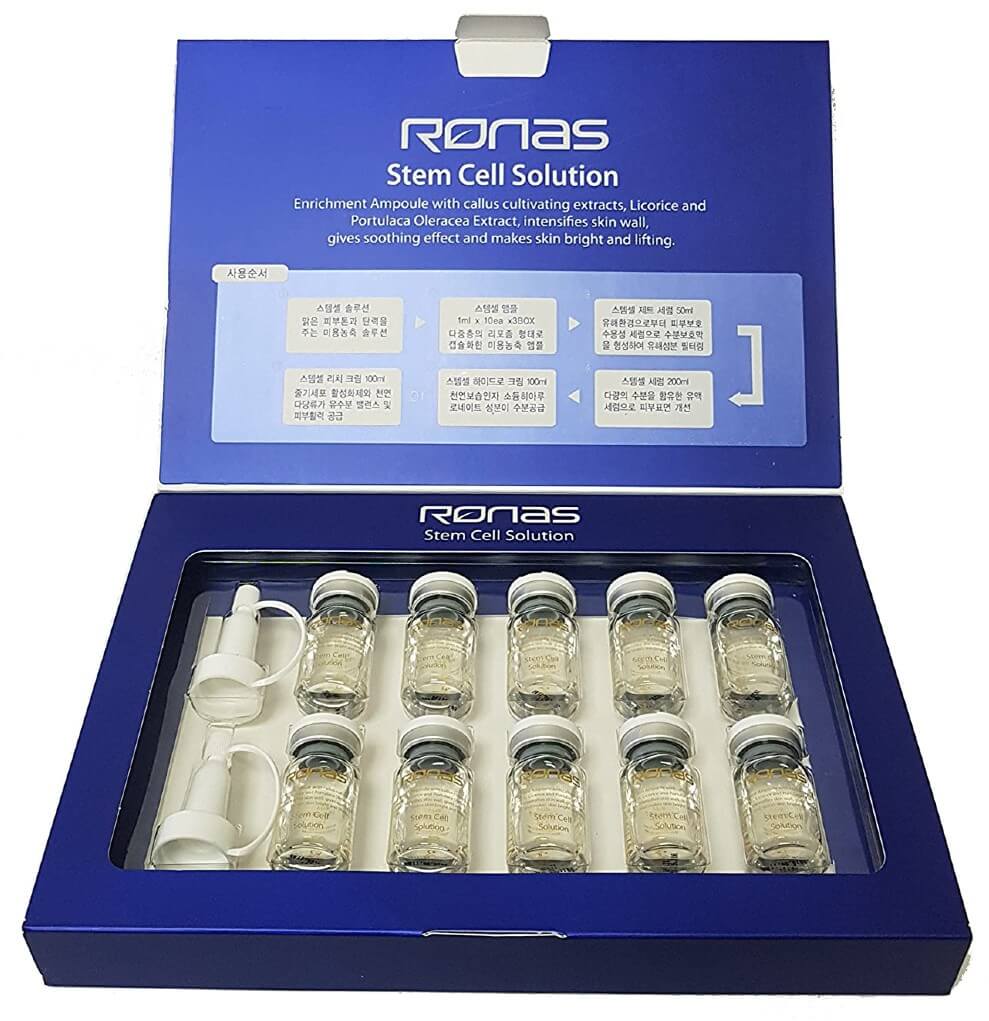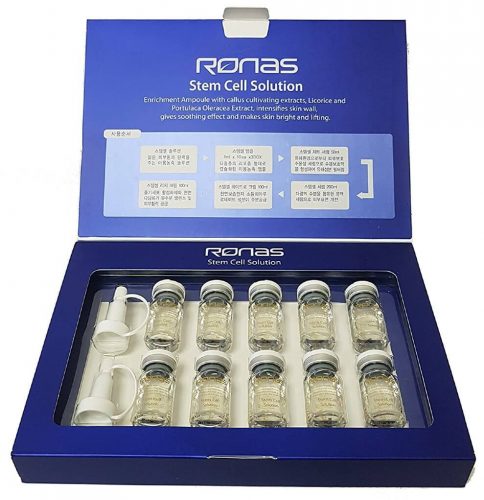 The stem cell technology used for these anti-aging ampoules stimulates cell regrowth, while pea protein, greed tea callus, and soybean placenta protect the skin. At the same time, sodium hyaluronate and squalane moisturize it. You get ten days of at-home spa-like skincare with anti-agers your skin will love — it works great after microneedling. There's more: you also get five sheet masks infused with a blend of botanical extracts, coconut, ginseng, castor oil, licorice, and ginkgo biloba.
---
Babor Multi-Vitamin Ampoule Serum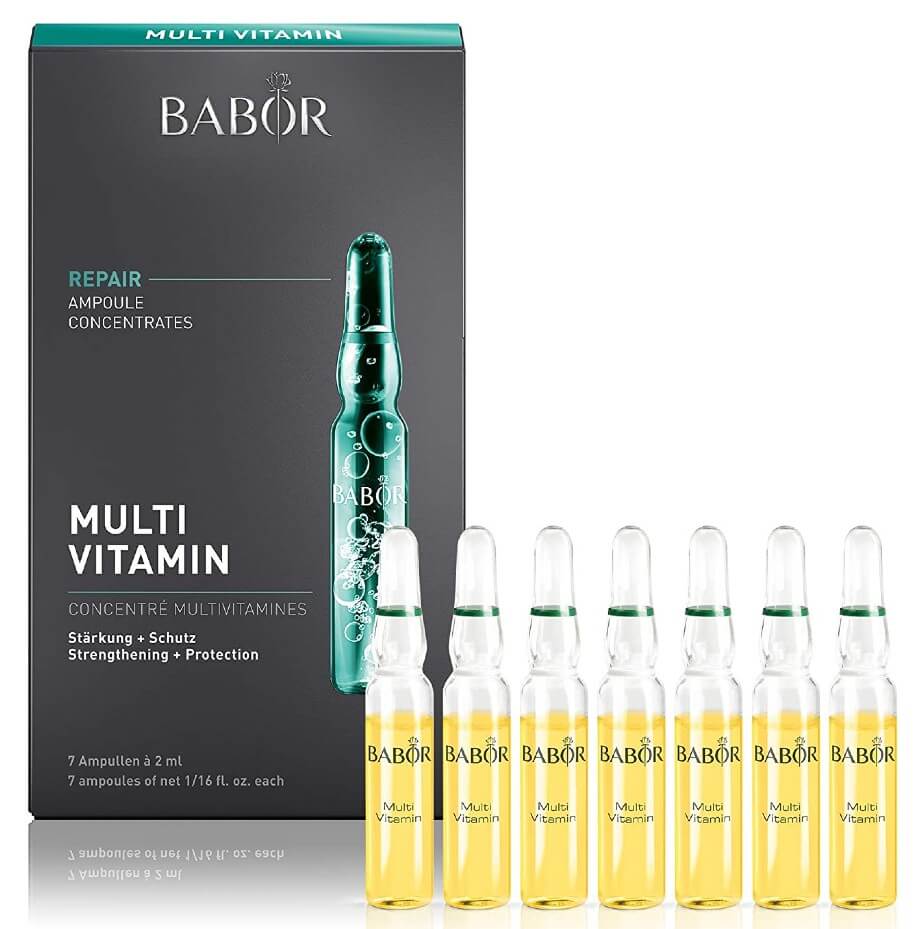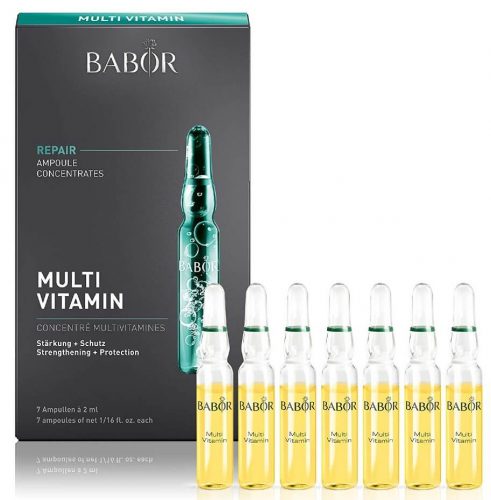 As one of the best ampoules that address wrinkles, these vials fusion retinol, biotin, vitamins A, and E the MVPs that address dehydrated and dry skin. Enough for a week treatment, Babor's multi-vitamin ampoules brighten and even out skin tone, reducing the look of dark spots while offering anti-aging benefits. Plus, they leave your skin with a healthy glow every time, revealing the look of your dreams.
---
Martiderm Night Renew Platinum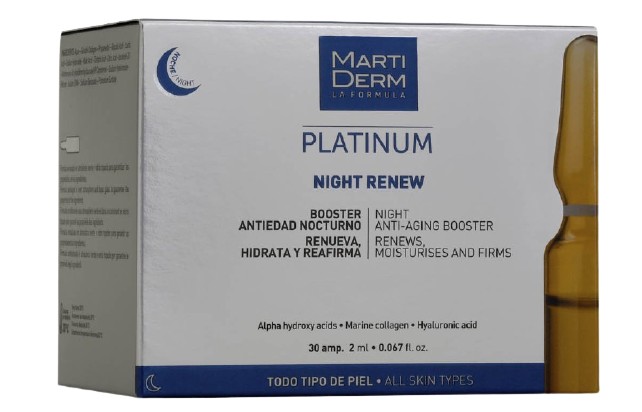 Not only are these ampoules made with AHAs to help shed away dead cells buildup, but the marine collagen and hyaluronic acid keep skin deeply moisturized. They're also great boosters that optimize the absorption of other products — what I call a win-win. With one kit, you get just enough for a month-treatment.
---
Pinpoxe Hyaluronic Acid Serum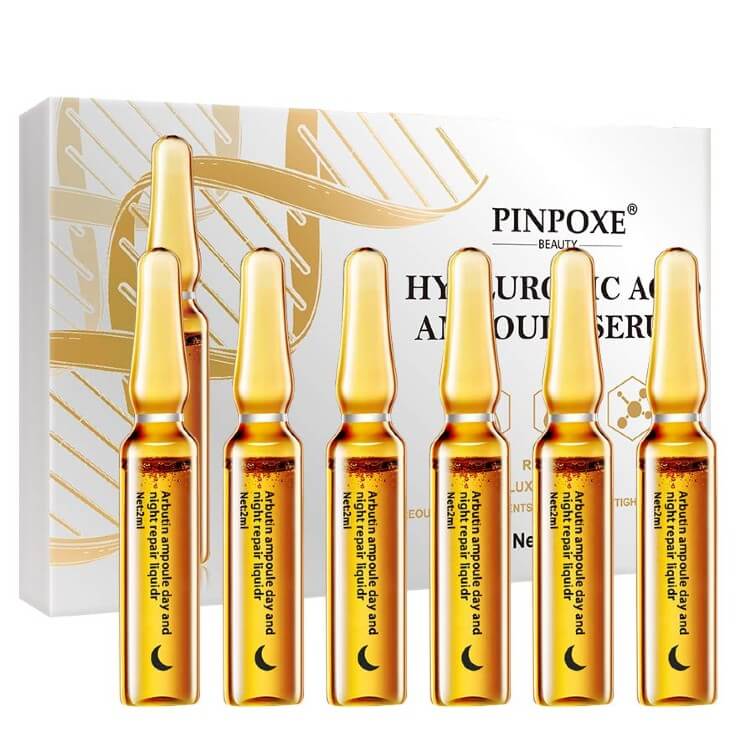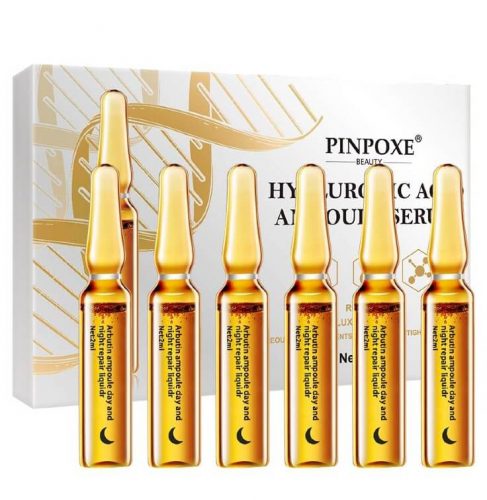 Made from a microbial culture fluid that promotes cell formation, Pinpoxe ampoules improve skin in no time. The hyaluronic acid, nicotinamide, and argan oil restore lost moisture, firmness, and elasticity without leaving a greasy feeling but a healthy glow. The concentrated ampoules provide hydration without stickiness for intense skin repair, and they absorb as fast as lightning.
---
Gerovital H3 Evolution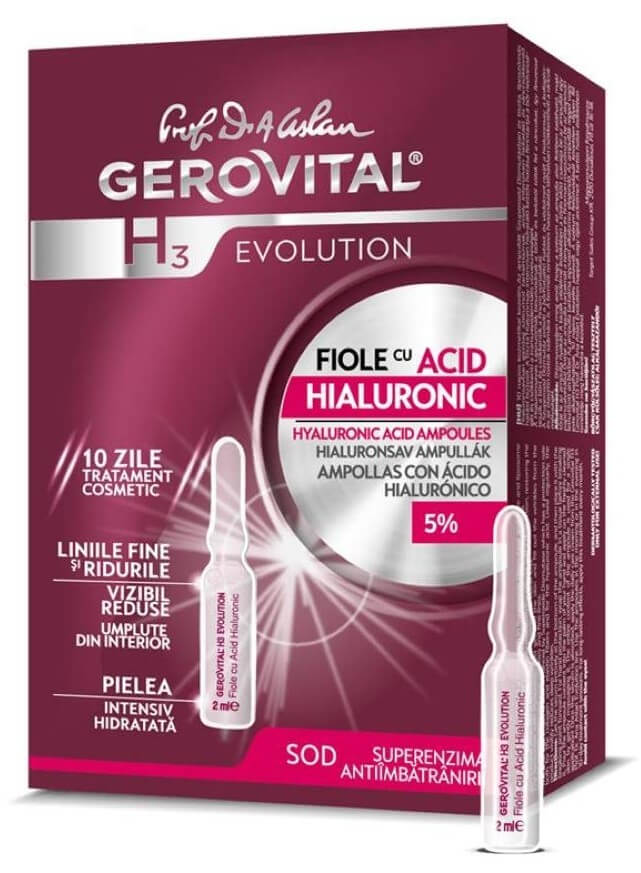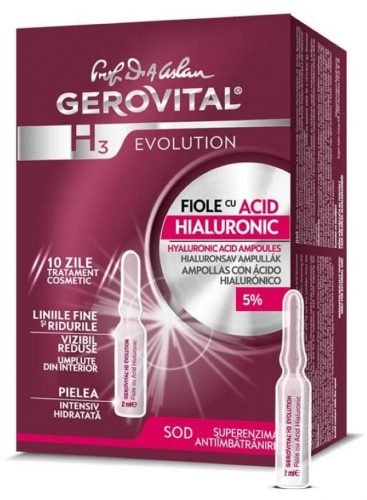 A product praised for whoever wants intense moisture and to reduce transepidermal water loss comes from a Romanian brand. Gerovital truly knows the how-to. Made with glycerin, hyaluronic acid, and castor oil, it helps restore the skin's water reserves, plump wrinkles, and make skin bouncy again. They use 5% liposomal HA to facilitate deeper skin penetration, plus Superoxide Dismutase to boost the anti-aging benefits and protect collagen and elastin fibers. Enough to love it!
---
IT'S SKIN Power Ampoule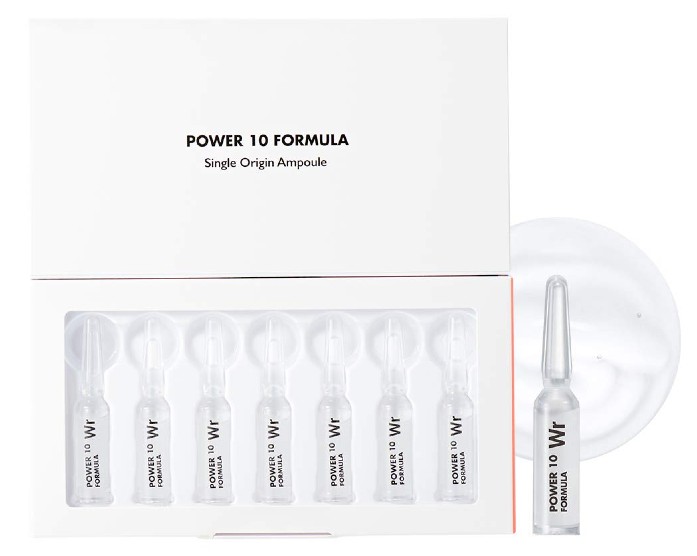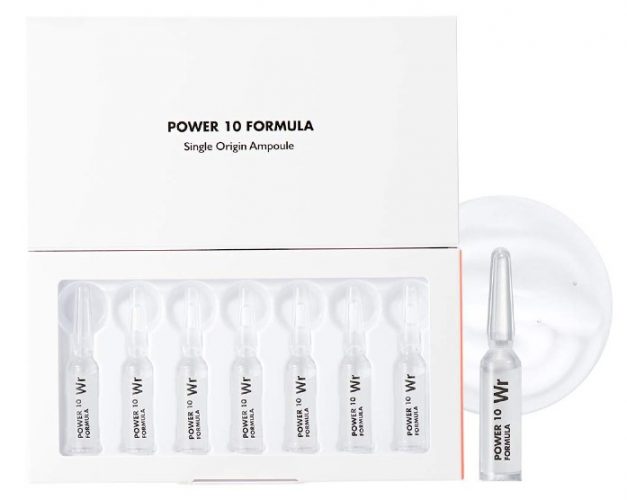 Another K-beauty brand created these absolutely awesome skin boosters in vials, Single Origin, that are pretty intense. They come in a few formulas that target specific skin conditions, but the transparent one is what you want — Wr aka for wrinkles. Created with Bifida ferment lysate and mistletoe leaf extract, it strengthens the skin microbiome and keeps it soft and supple. And it does all that in as little as seven days!