When you hit your 50s, you want something different than in your 40s since your skin doesn't have the same needs — you're at that stage when you want to prevent and diminish fine lines and wrinkles. Mature skin usually loses hydration, wrinkles become more visible, and dark spots begin to make their apparition here and there. Rest assured, I've picked the best moisturizers for your mature skin that'll help tackle all your concerns.
How to find the best moisturizer for your mature skin?
With age, the skin produces less sebum, while elastin and collagen fibers get depleted. Skin becomes drier, thinner, with more laxity and less hydration. Thus, you need a skincare routine that includes ingredients meant to strengthen the dermis and give moisture retention. As such, the best moisturizer for mature skin should contain ingredients like hyaluronic acid, squalane, collagen, retinoids, peptides, niacinamide, antioxidants. Also, since a common issue for aging skin is hyperpigmentation, you want your moisturizer to include exfoliants (AHAs) too. Added SPF is a bonus. But hey, that shouldn't replace your sunscreen! However, finding the best anti-aging moisturizer for mature skin can be overwhelming when you've got endless possibilities. Welp, we've got your back.
Moisturizers for mature skin
Whether it's about fighting wrinkles, evening skin tone, or maintaining skin hydration, these best moisturizers for mature skin will come in handy.
---
1. Skinceuticals A.G.E Interrupter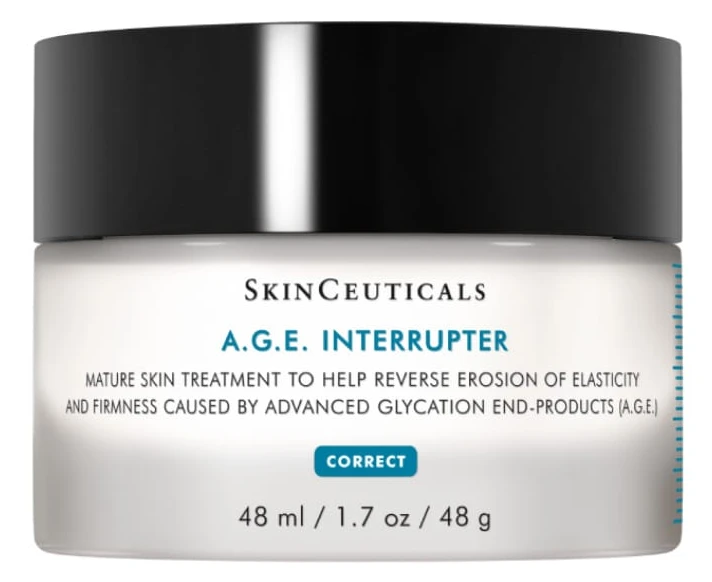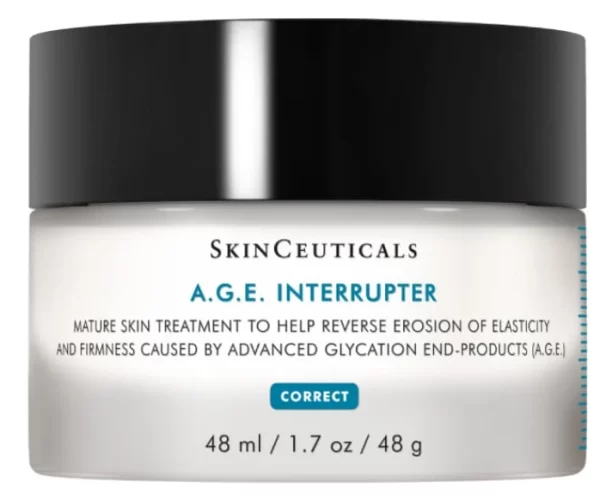 This anti-aging cream acts as an advanced wrinkle treatment, restoring firmness and moisture loss. What makes it one of the best moisturizers for mature skin? It has proxylane (beechwood-derived, a molecule that restores water to the skin), blueberry extract for antioxidant activity, and 0.2% phytosphingosine that aids in repairing the skin barrier. The formula boosts the skin's renewal process and visibly improves the look of fine lines and wrinkles with regular use.
---
2. Vichy Neovadiol Complex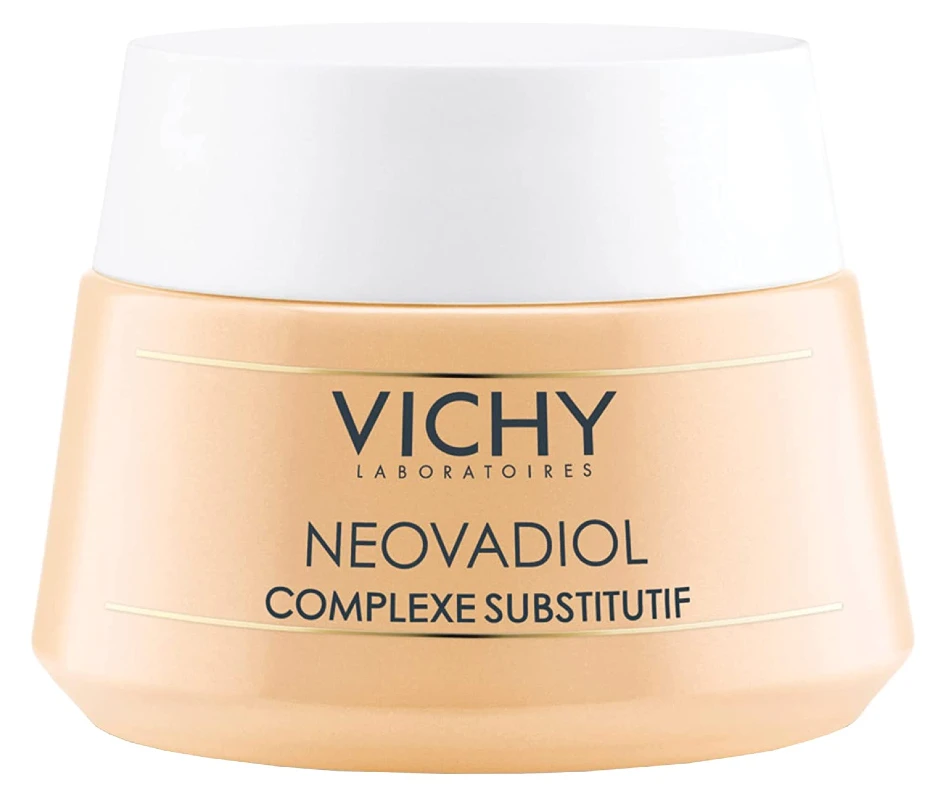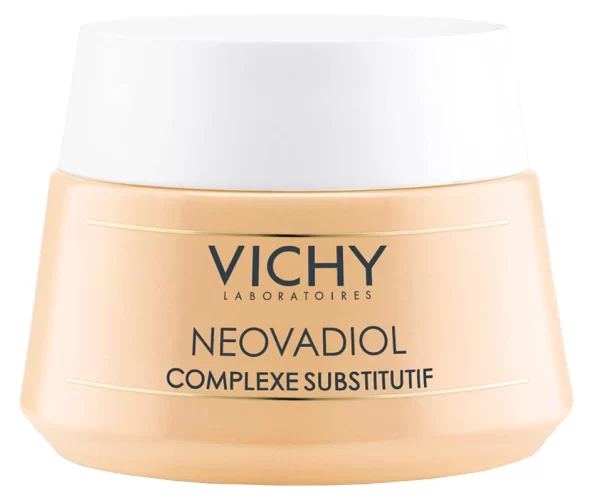 If you want to target dryness, wrinkles, sagging skin, and loss of density, Vichy Neovadiol Complex will do all the job. Hyaluronic acid and the in-house volcanic water draw in moisture from the air and deliver it to your skin for the whole day, while Pro-Xylane, derived from beechwood, helps defend against water loss. P.S. it has a fresh and light texture that makes an excellent base for your foundation. 
---
3. La Prairie Skin Caviar Luxe Cream
If the price doesn't matter to you, this is for you and your generous budget. La Prairie made a moisturizer for mature skin with caviar extract (hence, the name) to support skin firmness and tightness. It includes all the beneficial elements for mature skin, like hyaluronic acid, proteins, ceramide, carnosine, and peptide, to name a few. With each use, skin becomes supported, moisturized, and toned. Oh, and it packs lactic acid and malic acid for brightening effects too!
---
4. Chantecaille Retinol Intense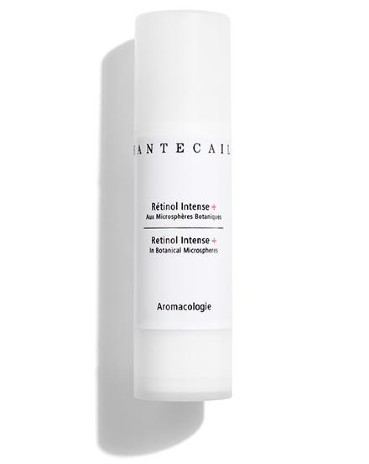 You know retinol is your BFF especially now, at maturity. This moisturizer is supercharged with pure retinol and soybean extract to enhance its effectiveness, promoting firmer-looking skin, minimizing dryness, and softening skin. Plus, the addition of niacinamide, vitamin C, and green coffee extract helps fight hyperpigmentation for an even tone. The cream contains 81.3% natural ingredients, including a rosewater base, just great for clean-beauty lovers. It's the best moisturizer for mature skin to use before you hit the hay.
---
5. L'Occitane Immortelle Divine Cream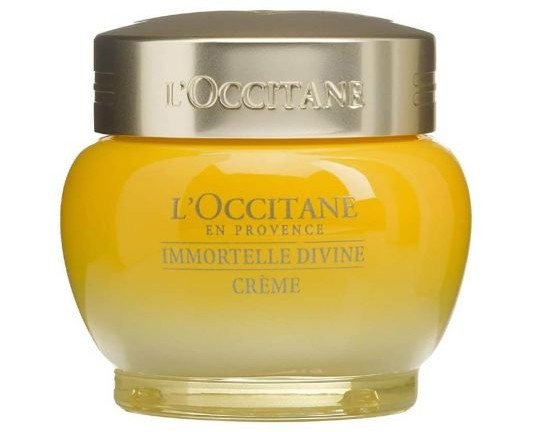 L'Occitane Immortelle Divine Cream is a moisturizer that combines the anti-aging properties of Immortelle flowers with the boosted effectiveness of seven plant-derived active ingredients that assure hydration and boost antioxidant activity. Its silky texture melts right into the skin, securing a super-soft sensation that lasts all day. Whilst it's great for instant results, the formula also delivers long-term skin hydration and elasticity thanks to the addition of botanical oils, adenosine, and vitamin E.
---
6. Murad Resurgence Retinol Cream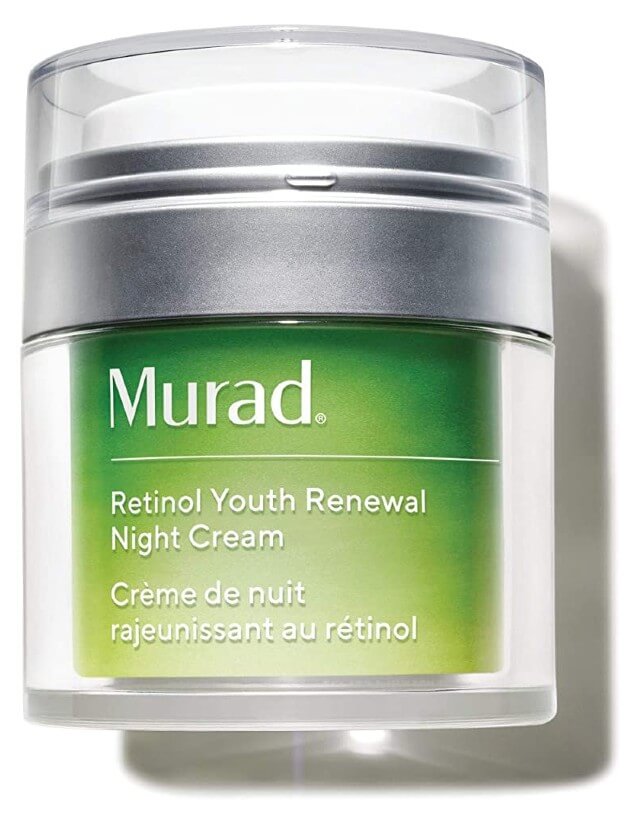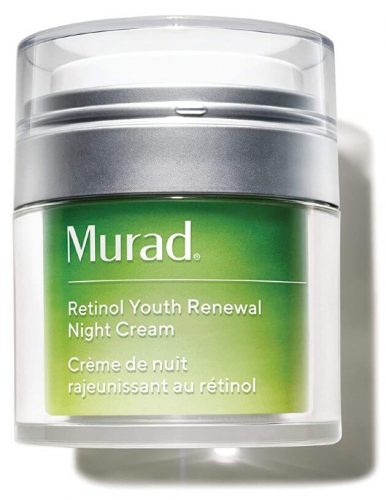 Murad Renewal Cream contains retinol tri-active technology — a fast-acting retinoid, time-released retinol, and a retinol booster that helps fight lines and deep wrinkles. It's that moisturizer that will prevent and correct aging signs while you sleep. Besides, since it's also enriched with niacinamide and picolinamide, the moisturizer strengthens the skin's protective barrier while hydrating intensely — definitely a winner.
---
7. Peter Thomas Roth Water Drench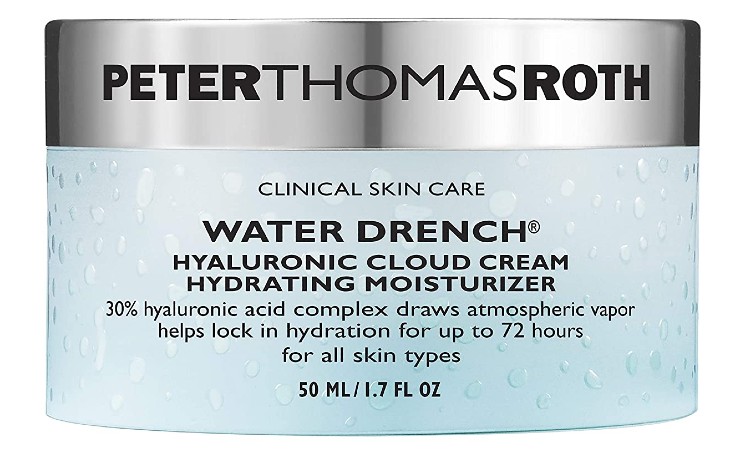 The best moisturizer for dehydrated mature skin comes from Peter Thomas Roth, a pioneer in the skincare world. With 30% hyaluronic acid, no wonder it's so hydrating. On top of that, it contains pentavitin — a potent hydrator — and hydrolyzed silk that leaves skin softer and smoother with each application. Moreover, it's filled with ceramides to prevent hydration loss, maintaining a healthy skin barrier, while vitamin C acts as an antioxidant, aiding in collagen production for bouncy skin.
---
8. Filorga Time-Filler Wrinkle Cream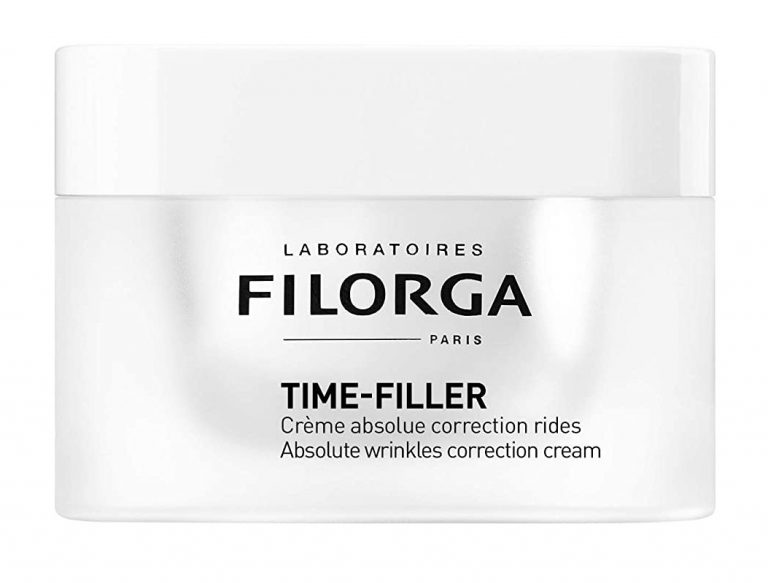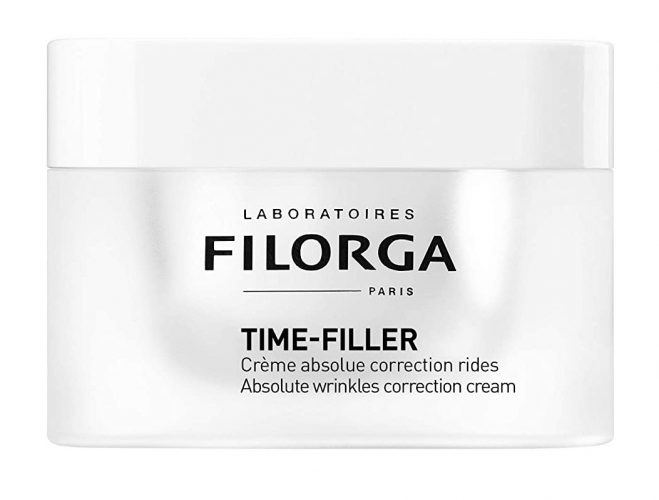 A cult-favorite, designed for all skin types, this genius cream will revive even the most tired complexion. It loads hyaluronic acid, peptide, retinol, and squalane to reveal a plumper complexion, and that's not it. Vitamin C, niacinamide, and folic acid bolster the skin-barrier function and work to brighten dark spots, making it the best moisturizer for mature skin struggling with hyperpigmentation.
---
9. Juice Beauty Anti-Wrinkle Moisturizer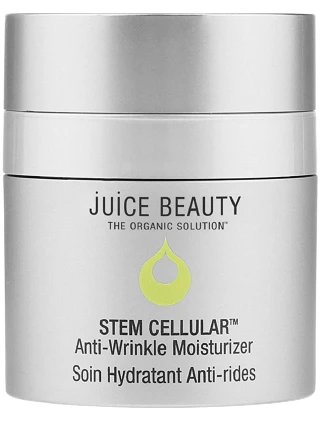 The best moisturizer for mature skin with a natural formula comes from Juice Beauty and was made to be effective and gentle at the same time. Here's the gist: the formula has a juicy base made of organic apple, grapes, and lemon juices to which a mix of botanical oils is added, preventing water evaporation and nourishing. At the same time, vitamin E and shea butter soften, vitamin C aids in collagen production, and vitamin B hydrates for plumper skin.
---
10. Estée Lauder Revitalizing Cream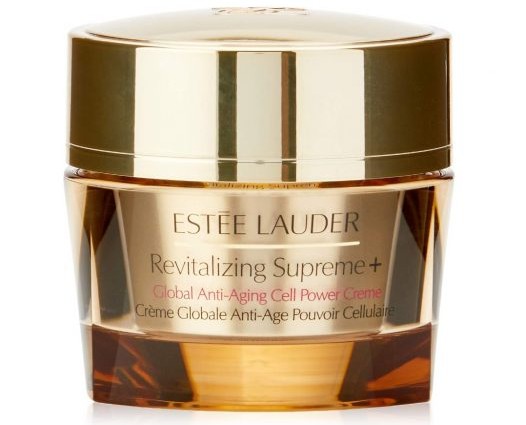 Streamline your routine with this moisturizer, made with mature skin in mind. It's packed with a blend of ingredients that have nourishing and plumping properties with an instant relieving feeling, making it ideal for mature skin. Not only does it contain moringa extract, a powerful anti-ager, but it's packed with a mingle of plants and fruits, plus proteins, peptides, caffeine, algae, hyaluronic acid, and squalane. They work hard to keep skin healthy, protected, and moisturized.
---
11. Tata Harper Crème Riche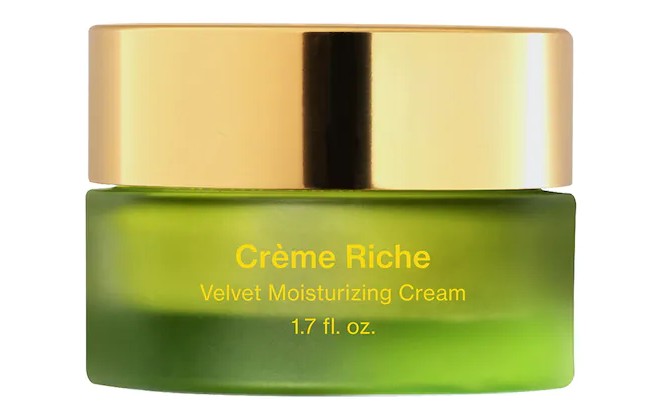 Whether you're into organic skincare or not, you'll love this cream! Its velvety formula gets quickly absorbed into the skin, leaving it nourished and plump. No surprise since it's made with 16 hydration boosters, 12 ingredients to minimize wrinkles look, and 15 to soften skin's texture — definitely one of the very best moisturizers for mature skin. Yep, and all these ingredients come from natural origin and organic farming.
---
12. Chanel Sublimage La Creme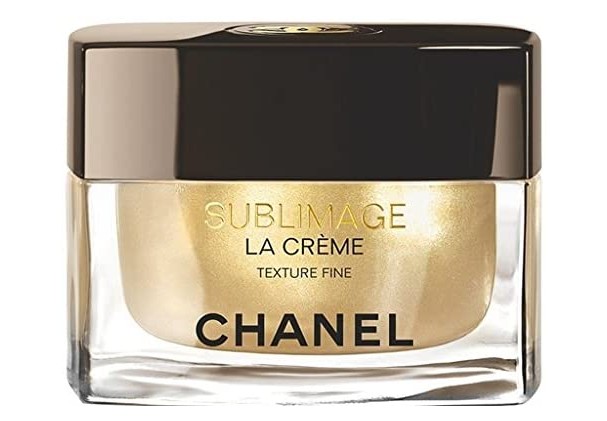 On the luxury side, there's Chanel Sublimage, empowered with ultra-pure natural ingredients, it comes from the anti-aging next-generation formulas, and aims to restore skin to its most radiant look. The Vanilla Planifolia plant fruits have regenerative properties when harvested by hand at the peak of their power — as Chanel does. This key ingredient, along with canola, camellia, vanilla oils, squalane, yeast extract, and shea butter imparts comfort, skin tone evenness, hydration, and protection.
---
13. Lancôme Renergie Lift Cream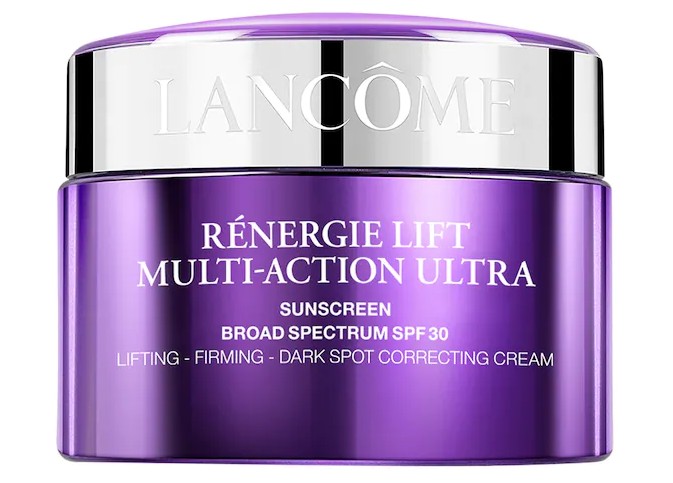 Lancôme created a multitasker that aims to protect skin against sun beams with 30 SPF while supporting healthy skin and correcting dark spots. It's got a lightweight texture that melts in no time and delivers great hydration, nutrients, and protection all day long. Your new go-to anti-aging moisturizer for your mature skin is here.
---
14. SkinMedica HA5 Rejuvenating Hydrator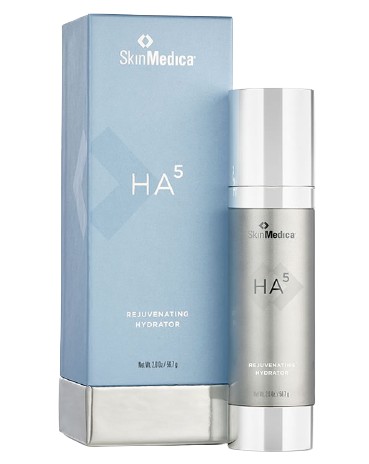 This moisturizer is made with a mix of five types of hyaluronic acid to quench your thirsty skin, being the best moisturizer for mature skin that lacks hydration. In plus, it aids in repairing and protecting the skin in no time. An extract from the Vitis flower stem cell, vitamin C, and peptide complex help support hydration and offer antioxidant protection all day softening fine lines and wrinkles.