Once collagen and elastin production depletes, skin loses elasticity and firmness at a speeded rate, making wrinkles more visible and driving you to seek ways to plump them. And let's not mention the dark patches, inflammations, dryness, and sensitivities. Indeed, at maturity, skin is needier than ever. Hence, we've pulled out the best anti-aging serums for 50s to help you tackle all aging signs, from wrinkles to loss of firmness, hyperpigmentation, and dehydration, with powerful but also mild formulas for easily reactive skins.
What are the best anti-aging serums to use in your 50s?
When shopping for the best anti-aging serum for 50s, we suggest looking for potent, clinical-grade formulas, including repairing and renewing ingredients like retinol, vitamin C, and epidermal growth factor (EGF). Also, they shouldn't skip antioxidants to offset photoaging and free radical damage, nor plumping ingredients that leave skin bouncy, such as hyaluronic acid, squalane, and lactic acid. Resurfacing agents are not to be skipped either — I mean AHAs, one of the most potent anti-agers ever that work to soften wrinkles and leave behind an even, retexturized tone. Ceramides, peptides, and amino acids are also an ideal addition to anti-aging serums for 50s as they work to trap moisture, hindering transepidermal water loss that leads to dryness.
You're now eager to go purchase one, aren't you?
---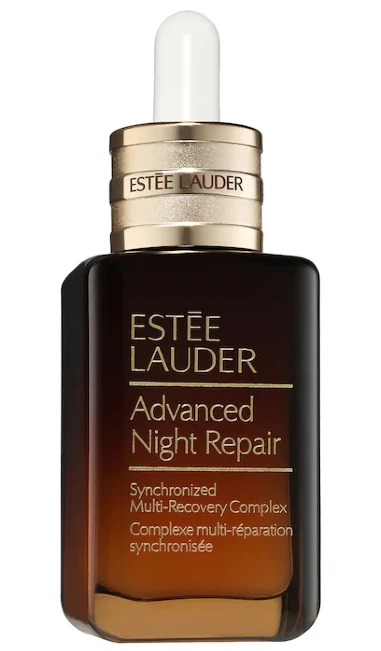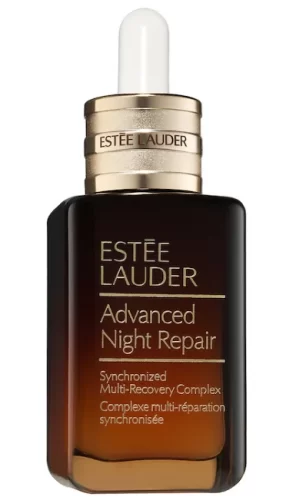 Best overall
Estée Lauder Advanced Night Repair Serum
This serum has what it takes to be the best anti-aging serum for 50s overall because it does a little bit of everything. It protects against UV-induced damage with bifida ferment lysate, reinforces skin with peptides, yeast extract, and lactobacillus ferment, and hydrates with sodium hyaluronate and squalane. Moreover, the exclusive in-house Chronolux™ Power Signal Technology supports cells renewal while increasing collagen production for firmer, more elastic skin.
---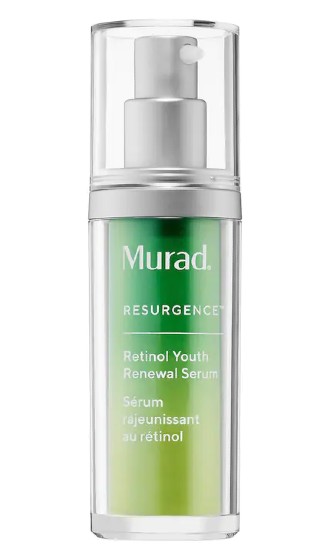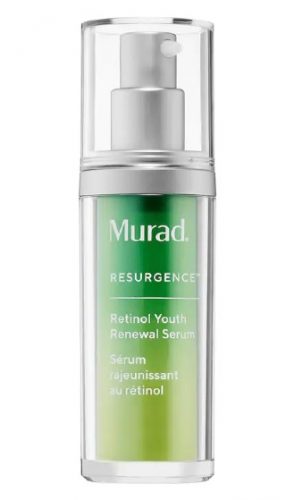 Best with retinol
Murad Retinol Youth Renewal Serum
In addition to a fast-acting retinoid, this serum is spiked with time-released retinol, meaning it releases slowly into your skin to sidestep irritation, plus a retinol booster for maximized results. The trio of retinol increases cell turnover to soften wrinkles and diminish dark spots, revealing radiant, smooth skin in as little as three weeks as per the brand claims. Bonus: the rich texture allows a little to go a long way, absorbing into the skin like a dream and leaving it nourished and plump. Use it before moisturizer in your PM skincare routine to enjoy radiant and youthful skin in the morning.
---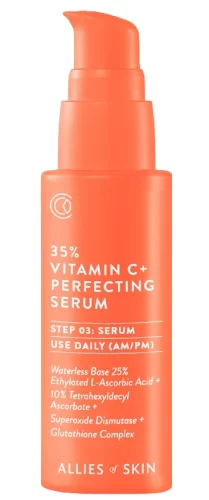 Best with vitamin C
Allies of Skin 35% Vitamin C+ Perfecting Serum
This serum flaunts a generous 35% vitamin C to deliver a big shot of brightening, collagen-boosting, and antioxidant benefits for transformative results. We love it because the formula is not watered down, helping it stay clear and potent — the reason we consider it the best anti-aging serum for women over 50 with vitamin C. Additionally, the serum includes superoxide dismutase and glutathione, other two powerful antioxidants to reinforce the free radicals neutralizing effect.
---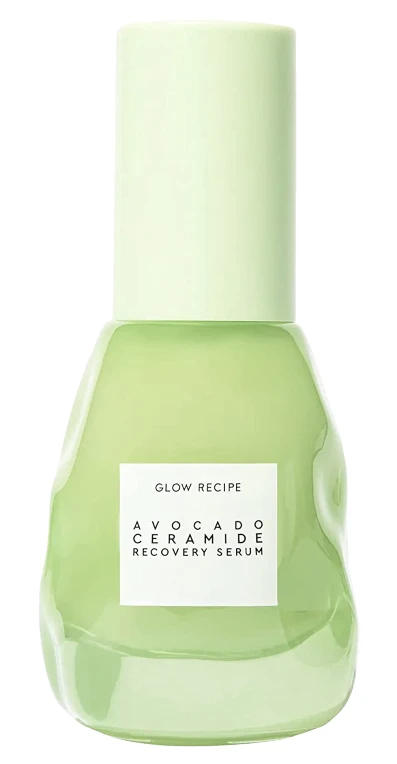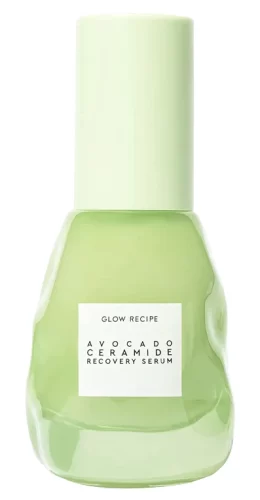 Best if you have dehydrated skin
Glow Recipe Avocado Ceramide Recovery Serum
One of the main reasons for hydration loss is a weakened protective barrier. And what can reinforce the protective barrier if not elements naturally found in it, like ceramides? This serum is chocked full of five skin-identical types of ceramides to trap moisture, plus jojoba esters, avocado oil, and peptides, all great at preventing moisture loss and supporting the barrier function. The gentle formula works like a charm on sensitized skin, working hard to reveal nourished, soothed, and balanced skin.
---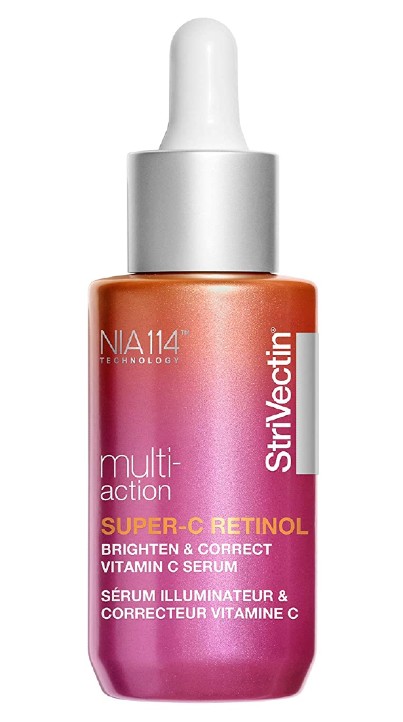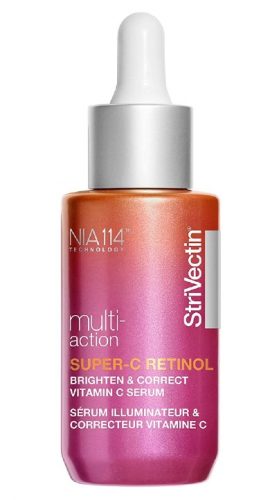 Best if you have deep wrinkles
StriVectin Super-C Retinol Brighten & Correct Vitamin C Serum
Enriched with a high concentration of sodium ascorbyl phosphate — the stable form of vitamin C — retinol, and sodium hyaluronate, this serum has the trifecta of anti-agers, working to correct and brighten. StriVectin Super-C Serum creates a firming effect, thanks to the collagen-boosting power of retinol and vitamin C, while barrier strengthening ferments, NIA-114™, and a blend of antioxidants offset photoaging. A godsent for dullness, rough texture, uneven tone, fine lines, and loss of elasticity!
---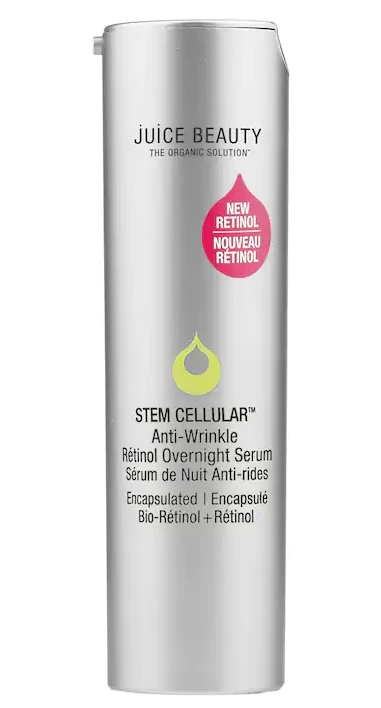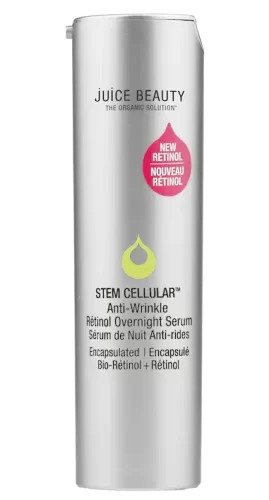 Best organic formula
Juice Beauty Stem Cellular Anti-Wrinkle Retinol Serum
If your skin craves clean, vegan formula, this is your go-to. This serum is boosted with soybean-derived retinol encapsulated in evening primrose, delivering skin renewal and emollient benefits. With a creamy-like rich consistency, Juice Beauty Stem Cellular Anti-Wrinkle Serum is the perfect addition to your PM routine, so you wake up to firmer, plump skin. What's more, it contains a blend of hydrating and moisturizing nature-derived ingredients, making it one of the very best organic serums for 50s to tackle aging signs.
---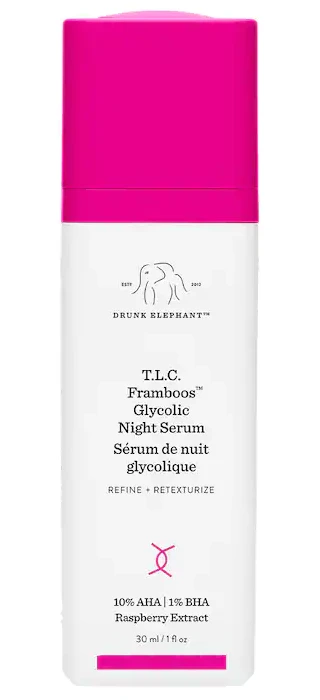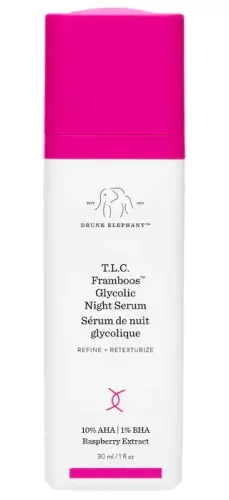 Best for exfoliation
Drunk Elephant T.L.C. Framboos Glycolic Resurfacing Night Serum
Exfoliation is deadly important for softening wrinkles and removing dark patches, which is the reason we consider this serum ideal for women in their 50s. Not only does it packs 10% AHAs, among which glycolic, lactic, and tartaric acids, but the formula is spiked with a medley of nature-derived elements to counteract the dryness associated with acid use. With diligent use, this serum literally transforms your skin, leaving it baby soft, even, and smooth.
---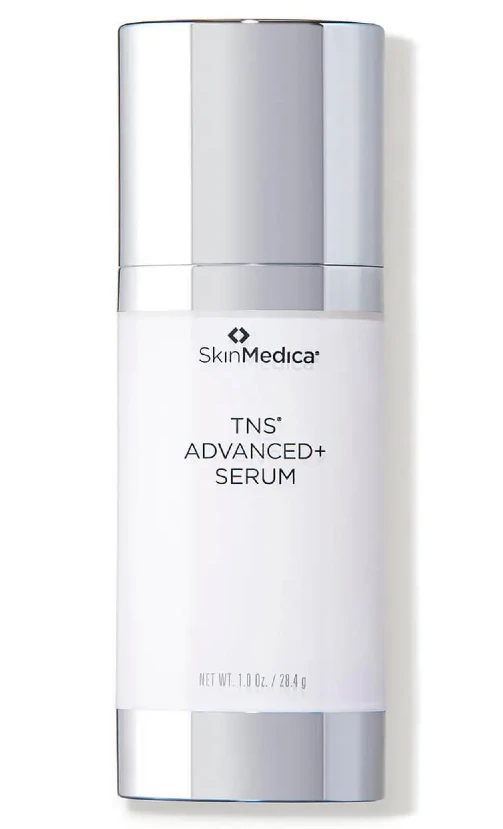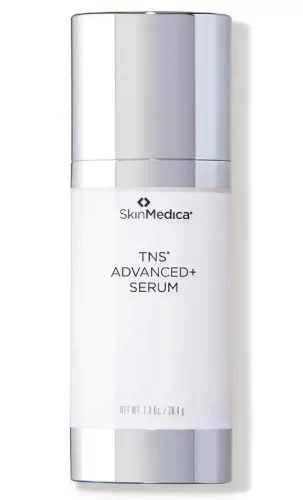 Best with EGF
SkinMedica TNS Advanced+ Serum
SkinMedica TNS Advanced+ Serum is on the pricier side, but it is worth every penny. The dual-chamber bottle releases two powerful serums made to speed up the skin repair and renewal process as well as boost collagen levels. The MVP of the formula is TNS-MR which contains 450 growth factors to help you defy aging signs in as little time as possible. With a lightweight finish, sans fragrances or alcohol, this serum is great at improving saggy skin and deep wrinkles, leaving you with the best version of your skin.
---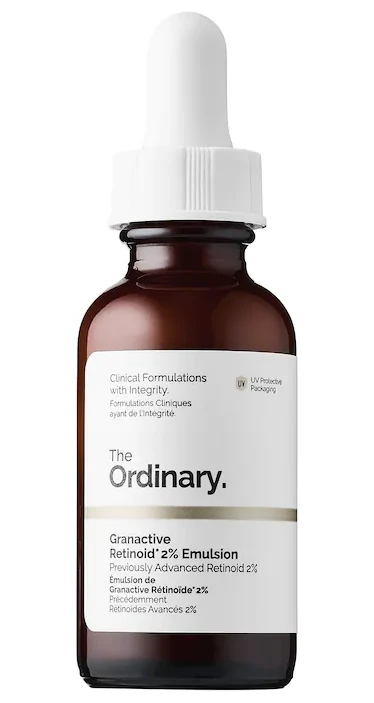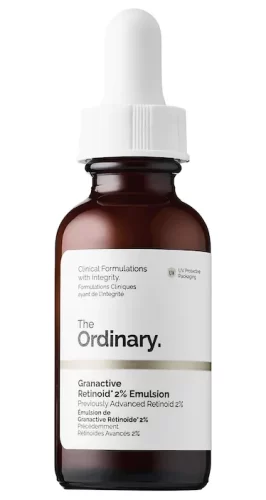 Best if you're on budget
The Ordinary Granactive Retinoid 2% in Squalane
That retinol is the gold-standard ingredient for anti-aging is no secret. Welp, this serum is infused with 2% granactive retinol on a squalane base, working hard to minimize the look of fine lines and wrinkles without irritations. We love the simple formula that skips water, fragrances, alcohol, and parabens, being the best anti-aging serum for 50s if you're on a budget.
---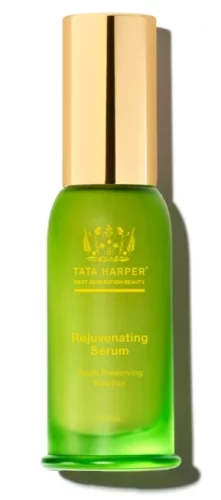 Best if you have sensitive skin
Tata Harper Skincare Rejuvenating Serum
At maturity, skin can often be easily reactive. As such, you need a mild formula that keeps irritations at bay while still delivering. Ladies and gentlemen, warmly welcome Tata Harper Skincare Rejuvenating Serum, the best anti-aging serum for 50s with a gentle yet potent formula. The serum promises to turn back the clock with a mingle of nature-derived elements, vowing to minimize wrinkles, tighten, brighten, and plump skin. The ingredients worth mentioning are vitamins A and C, phytic acid, hyaluronic acid, sodium hyaluronate, and safflower oleosomes.