I've already talked about using dermarollers at home, but you're no stranger to the tool since you're here. Most likely, you know by now that the bunch of needles create micro paths into your skin to help it regenerate and, most importantly, increase the absorption of what you apply to your skin afterward. Considering you decided this is a good day for microneedling — no severe breakouts, no wounds or active irritations, and not planning to apply makeup for the next 24 hours — you're in the right spot. Now you only need to know what products work best after microneedling and what you should steer clear of.
What should I avoid after dermarolling?
For the next two-three days after microneedling, you should avoid skincare ingredients that are too harsh. I know you love retinol, AHAs, BHAs, benzoyl peroxide, and vitamin C, but they can irritate your skin if used after dermarolling. So, to play safely, stay away from these for a few days after dermarolling. Also, dodge products that contain alcohol and fragrances.
Wait at least 48 hours before you add these ingredients back to your skincare routine. Needless the say, protect your skin with at least SPF 30 the next day (as you should be doing it anyway) because microneedling makes the skin photosensitive. These sunscreens with SPF 50 may come in handy.
What products should I use after microneedling?
After you have needled, your skin drinks what you apply to it, taking in all, so you need to use soothing products lined up with your skin concern that lack harsh agents. As such, I'm going to point out the best products to use after microneedling for all skin types and concerns.
Best products to use after microneedling for acne-prone skin
Frankly, this would be me. From the bottom of my heart out loud: avoid anything that contains comedogenic oils. The last thing you want is clogged pores that lead to breakouts and even more scars. Oily and acne-prone skins need light formulas that pack sebum-regulating ingredients, such as niacinamide, zinc, squalane, and hyaluronic acid, after microneedling.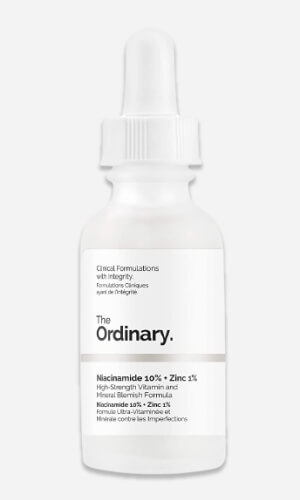 The Ordinary Niacinamide and Zinc
My favorite product to apply after microneedling is this one by The Ordinary. Let aside it's oil-free, vegan, and cruelty-free, but it has a clean formula with 10% niacinamide that helps skin retain moisture, controls excess oil, and reduces blemishes appearance. More than that, it's made with 1% zinc which is great for excess sebum and has anti-inflammatory benefits. The conclusion? This serum is a must for breakout-prone and oily skin and works terrific after microneedling.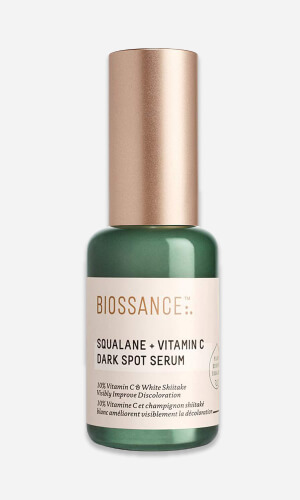 Biossance Squalane + Vitamin C Serum
One of the best products to use after microneedling is Biossance Squalane + Vitamin C Serum. Thanks to squalane, it regulates sebum production, minimizing the chances of breakouts while moisturizing and soothing the skin. The form of vitamin C in this serum works at a higher pH, being gentle to the skin while working to brighten dark spots, also supported by mushroom and licorice extracts. All these work together to minimize dark spots left by pimples, revealing luminous skin. And it's all vegan and clean!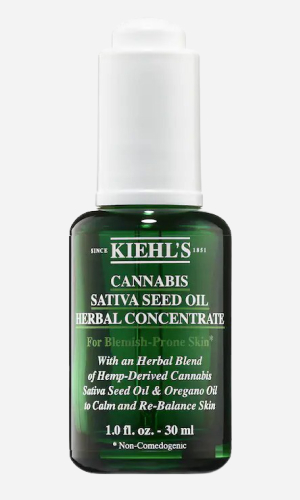 Kiehl's Cannabis Sativa Seed Oil
Or you can calm the skin with the power of herbs with Kiehl's product. It's a lightweight face oil infused with cannabis seed oil, known to calm and soothe the skin, reduce redness and relieve discomfort — right what the skin needs after a dermarolling session. Besides, this face oil is made with a blend of herbaceous oils that don't clog pores and vitamin E to strengthen the protective barrier and balance skin. Oh, did I mention is non-acnegenic and non-comedogenic?
Best products to use after microneedling for dry skin
Microneedling is incredible for dry skin. All these itty-bitty needles drive hydration deep into the inner layers, and even if it's dehydrated or flaky, what you apply after microneedling will quench that thirsty skin for days. Hyaluronic acid, ceramides, peptides, and squalane — they're all fabulous actives to use after microneedling to keep your dry skin happy.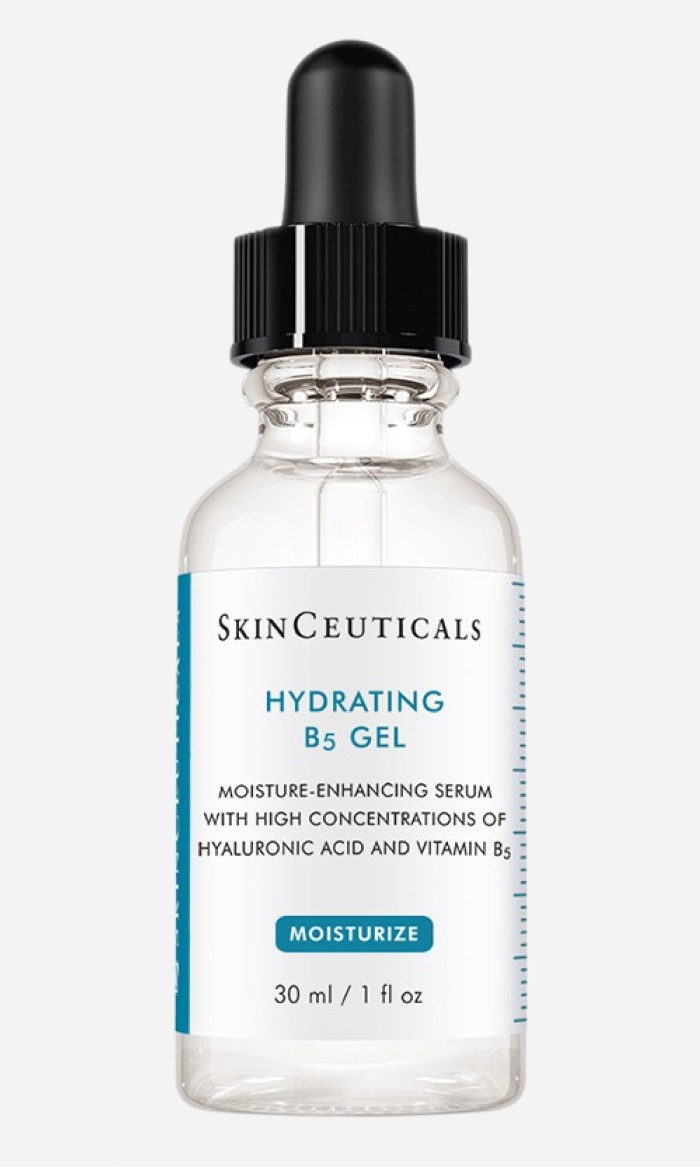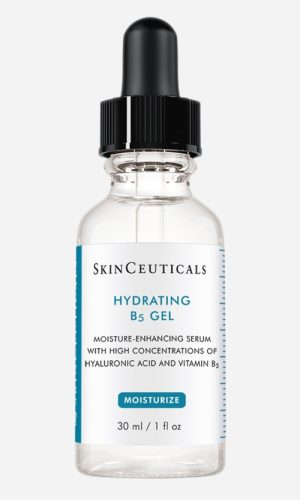 SkinCeuticals Hydrating Gel
Rich in two of the most potent humectants, hyaluronic acid and vitamin B5, SkinCeuticals Hydrating Gel is one of the best serums to use after microneedling for dry skin. The formula lacks any potential agent that might dry the skin, such as alcohol or fragrances, having a minimalist formula with just four ingredients. The calcium pantothenate is great at stimulating fibroblasts to produce collagen and elastin, leading to more resilient skin and easing dryness. A winner!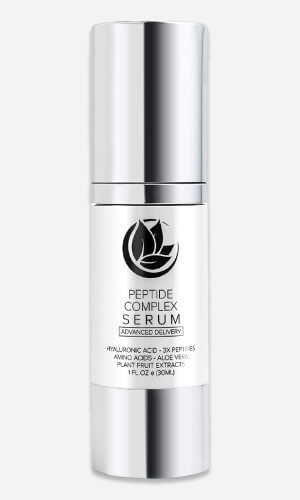 Microderm GLO Peptide Complex Serum
Microderm GLO Peptide Complex Serum is the ideal product to use after microneedling to hydrate and soften your skin. This is because it's enhanced with active peptides, hyaluronic acid, plus a slew of natural extracts, such as honeysuckle, cucumber, and aloe, known to hydrate while lacking any ingredient that can cause dryness. The lightweight formula gets absorbed into the skin in no time, just perfect after microneedling.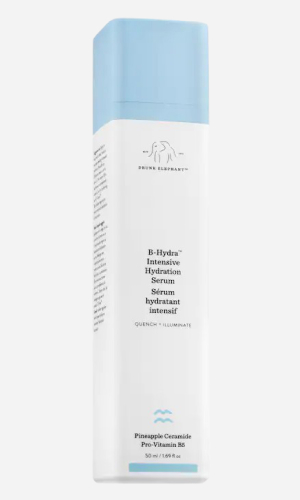 Drunk Elephant Intensive Hydration Serum
Pamper and quench your thirsty skin with Drunk Elephant Intensive Hydration Serum that instantly hydrates and calms after every microneedling session. It's all due to the pineapple ceramide, amino acids, vitamin B5, hyaluronic acid, niacinamide, plus a blend of soothing fruit extracts. It's definitely that drink your skin needs after dermarolling.
Best products to use after microneedling for hyperpigmentation
Using a dermaroller for hyperpigmentation makes so much sense. Thanks to the technique's ability to make the skin regenerate itself, new skin cells develop healthier and brighter. And with the right products applied afterward, you'll see results without a doubt. All you need is a serum with ingredients known to even out skin tone and inhibit hyperpigmentation yet gentle enough not to trigger irritation.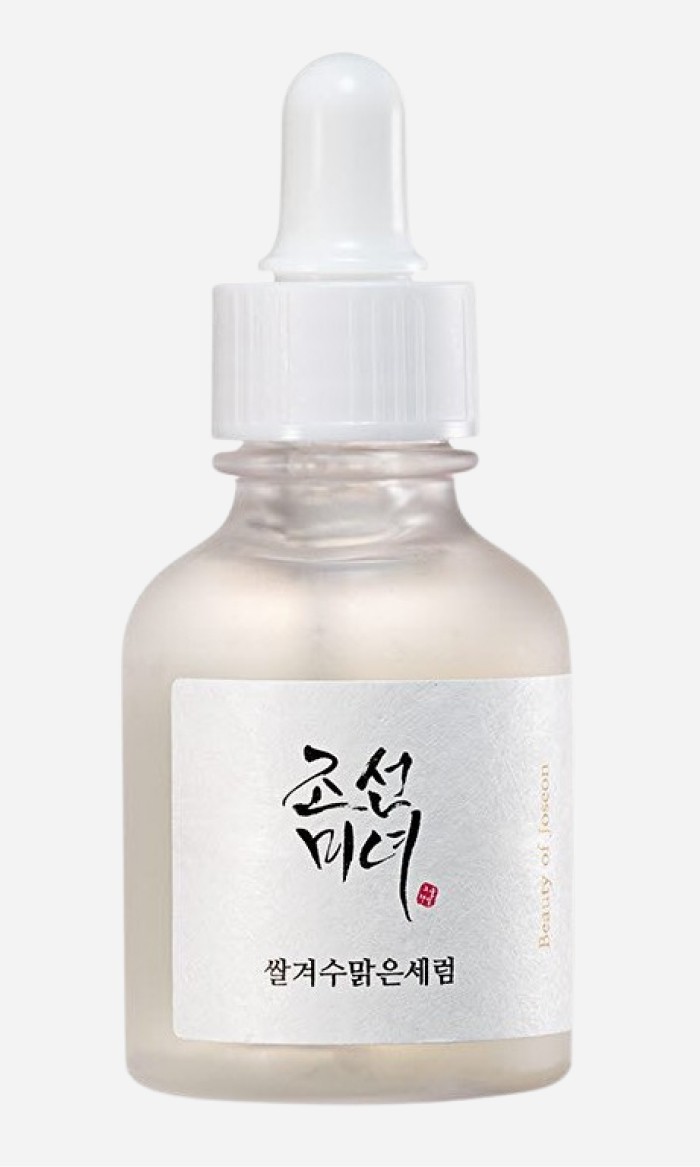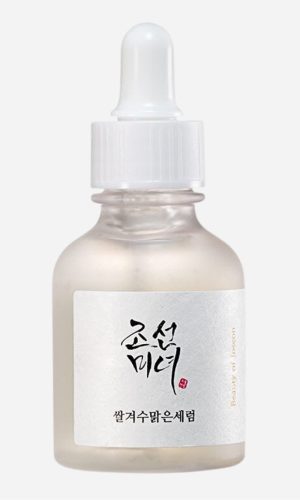 Beauty Of Joseon Glow Deep Serum
Beauty Of Joseon Glow Deep Serum is a fantastic choice after microneedling if you have dark spots. The serum is made with 68.6% rice bran water, a popular ingredient in K-beauty that contains naturally brightening enzymes. Moreover, the formula is spiked with 2% arbutin, a gentle skin brightener that fades dark spots, and the addition of humectants and moisturizers make this serum gentle enough after dermarolling sessions. Bonus points because it's free of fragrances and alcohol.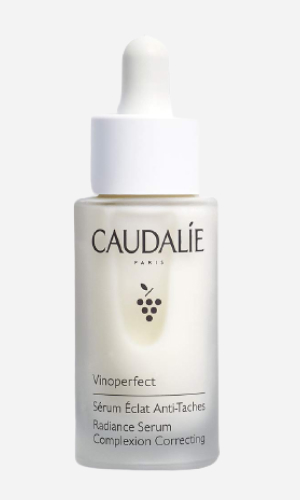 Caudalie Vinoperfect Radiance Dark Spot Serum
This serum aims to brighten the skin and improve hyperpigmentation with Viniferine, a natural complex exclusive to Caudalie made from grapevine sap extract that prevents, corrects, and illuminates dark spots. There's also glycerin and squalane to soften and plump the skin, reducing dryness. Caudalie Vinoperfect is definitely a product you should consider using after microneedling if you want to diminish dark patches.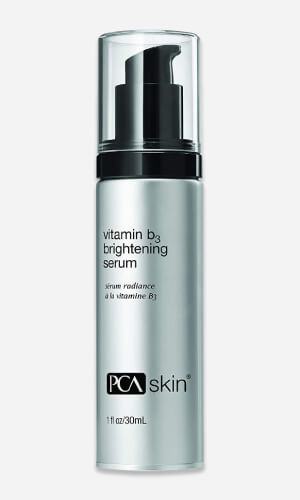 PCA Skin Vitamin B3 Brightening Serum
PCA Skin Vitamin B3 Brightening Serum works hard to banish dark spots with a complex made of mulberry, green tea, and oligopeptide-51 that brightens skin and reveals a clear, even complexion. The 6% niacinamide in this formula gives it hydrating and soothing benefits, and the fact that it lacks potential drying ingredients makes it a go-to after microneedling.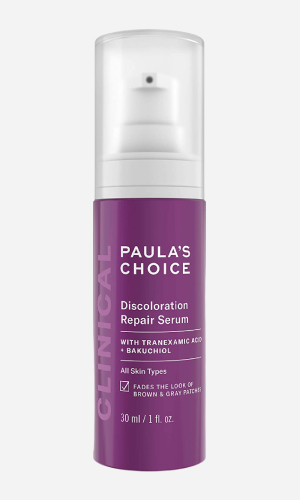 Paula's Choice Discoloration Repair Serum
This serum helps even tone and fades dark spots with 5% niacinamide, and 3% tranexamic acid, while bakuchiol, a retinol alternative, targets the causes of unwanted dark spots. Besides, Paula's Choice Discoloration Repair Serum has a formula gentle enough to use after dermarolling yet effective in fading hyperpigmentation. Simply put, it has what it takes to be one of the best products to use after microneedling.
Best products to use after microneedling for aging signs
Speed up rejuvenation by applying gentle and hydrating ingredients after dermarolling. Hyaluronic acid, ceramides, peptides, antioxidants like niacinamide, coenzyme Q10, and vitamin E are the best to use after microneedling for aging signs.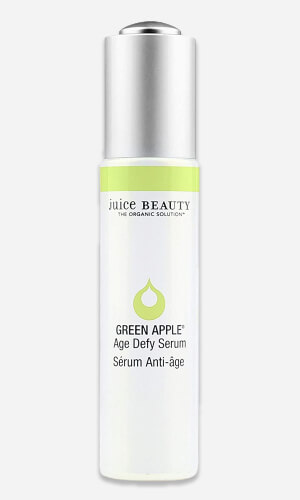 Juice Beauty Green Apple Age Defy Serum
Basically, this serum has what it takes to be effective at diminishing wrinkles look and plumping fine lines. Apple juice, aloe vera, shea butter, coenzyme Q10, squalane, hyaluronic acid, vitamin B5 — all these ingredients encourage skin hydration and minimize aging marks, making your complexion look and feel restored. P.S: Juice Beauty Green Apple Age Defy Serum is as effective for fading dark spots and discolorations.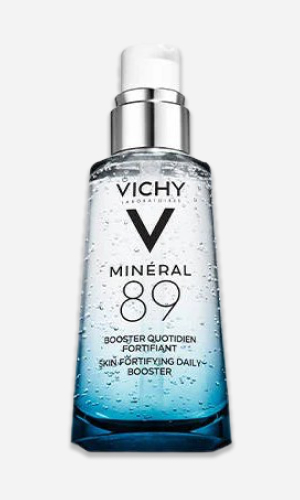 Vichy Mineral 89
Vichy Mineral 89 is powered by pure hyaluronic acid that plumps and helps retain moisture, plus glycerin which also binds water into the skin. The best part about this booster is its base, Vichy's volcanic water, which empowers the formula with minerals, helping strengthen the protective barrier.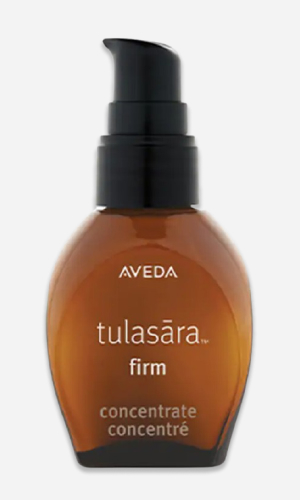 Aveda Tulasara Concentrate
Aveda Tulasara Concentrate is a natural serum made with mature skin in mind. The concentrated formula provides nourishing ingredients, including a mix of natural plants and oils, among which cucumber, caffeine, squalane, and peptide. Briefly, it firms the skin, enhances texture, and smooths rough patches, revealing a radiant and dewy complexion, making it one of the best products for microneedling that all skin types can use.
Why use a serum after microneedling?
By their nature, serums have small molecules that penetrate the skin, so they're better to use after microneedling than a moisturizer that sits on the skin's surface. Additionally, serums are highly concentrated in active ingredients, delivering more benefits to the deeper skin layers, mainly when applied after microneedling, when the skin is parched.
Can I use a serum to prime before microneedling?
Yes, it's fine to apply a serum before you start to roll since it'll act as a barrier between your skin and the needles and helps the device run over smoother. Just remember to pick a serum aligned with your needs.