Everybody loves chemical peels, whether at home or in-office, as they give back that smooth, glowy, and soft complexion anyone craves. But as with most extraordinary things, chemical peels have their drawbacks. After the procedure, the skin tends to flake, feels dry and tight, and it takes some time to get the radiant look back. Fortunately, by applying a moisturizer following the treatment you can allow for better and faster healing. But clearly, you can't slather your vulnerable skin in any moisturizer that comes to hand—this is where the best moisturizers to use after chemical peels come into play. They have mild formulas that soothe and calm the skin and are made to encourage recovery without irritation.
What type of moisturizer should I use after a chemical peel?
Now you may wonder if you should moisturize after chemical peels. Mhm, you must — even more often than usual. Applying a moisturizer after the procedure speeds up cell regeneration, repairs the skin, and locks in hydration to prevent dryness and peeling. As such, the moisturizer you apply after the chemical peel must include hydrating and nurturing compounds, such as hyaluronic acid, peptide, glycerin, squalane, and shea butter.
Since chemical peels damage the epidermal barrier (aka the outer layer of skin responsible for protection and hydration), your moisturizer should also aim to rebuild this barrier and strengthen it. For this reason, ceramides, cholesterol, and fatty acids are great to have in your post-chemical peel moisturizer since they are all lipids that form the skin's protective barrier and play a crucial role in its recovery.
P.S.: Sunscreen is vital after a chemical peel too. Do I need to repeat it? Apply broad-spectrum SPF on your face every morning.
Okay, you've met your friends, now let me introduce your enemies. After the procedure, avoid exfoliating agents like glycolic acid, steer clear of retinol and benzoyl peroxide, and skip products with sulfates and alcohol denat. If you had a light peel, wait at least three days before you use actives again. In the case of medium or deep peelings, you should wait even weeks — your beautician or derm will know precisely. And don't ever pick at the skin or let it dry. Also, never do a chemical peel if you have sunburned skin, active breakouts, or if your skin hasn't fully recovered from the previous treatment.
The best moisturizers to apply after a chemical peel
All things considered, here are some of the best moisturizers to use after chemical peels to speed up skin recovery and reduce the risk of irritation and redness. One thing before we get started, though: moisturize twice daily, even more often if needed. The secret is not to let your complexion stay dry but to keep it moist and quenched.
---
I couldn't start this product roundup with any other than SkinCeuticals Triple Lipid Restore. It's spiked with skin-replenishing ingredients to offset dryness and refill cellular lipids, and it has a lightweight, fast-absorbing, and non-greasy texture. The formula performs incredibly well at accelerating barrier recovery with pure ceramides, cholesterol, and fatty acids (all naturally found in the outer skin layer) and a few botanical oils to nourish your skin a bit more.[1]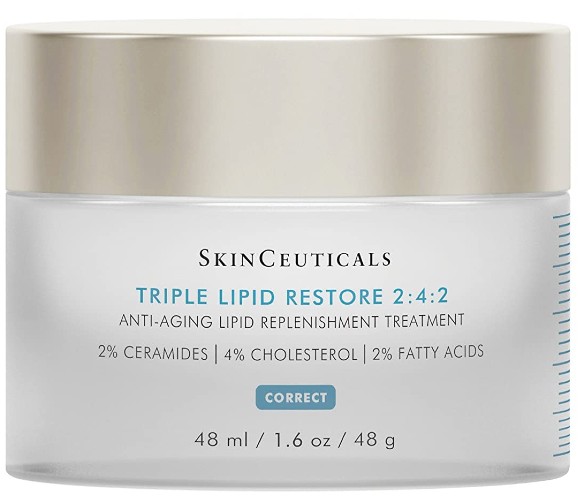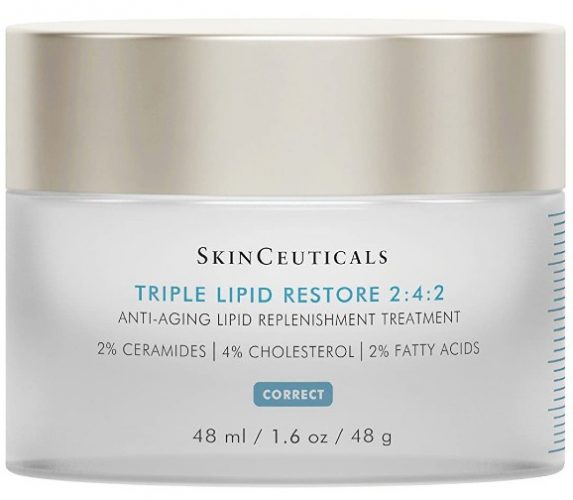 ---
This is an incredibly good post-chemical peel moisturizer because it's made with a postbiotic complex that supports the skin's defense system and evening primrose oil (rich in omega-6) to restore the epidermal barrier.[2] Moreover, the formula includes vitamin E, which is an emollient that forms an invisible film to seal moisture, plus Avene thermal spring water base to soothe, soften, and calm. Better still, the touch pump dispenses single servings to keep bacteria out of the mix.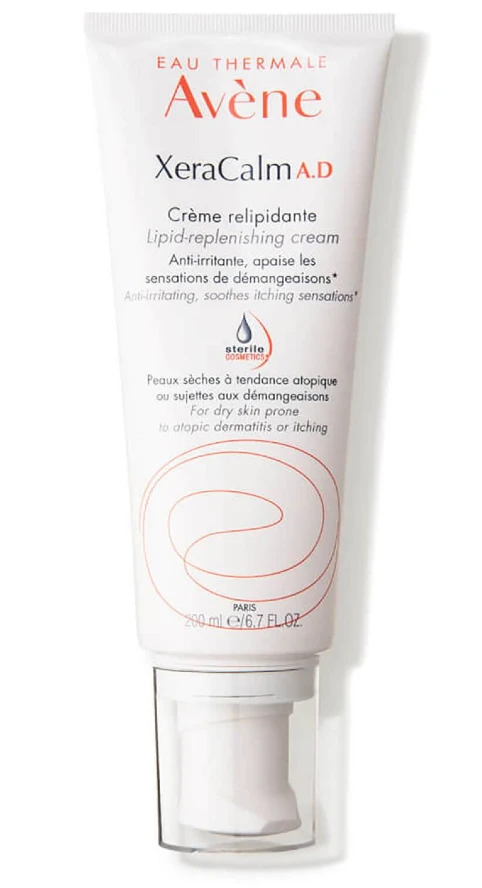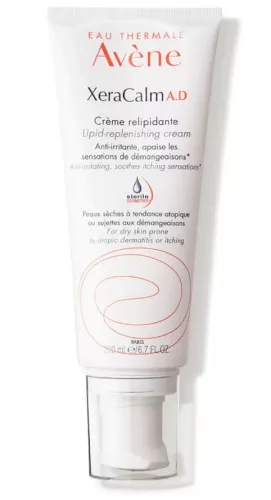 ---
This cream works quite well after chemical acids. This is because it's made on a base of Centella asiatica, a natural extract praised by dermatologists for its healing, regenerative and moisturizing effects on the skin. Furthermore, the formula has ceramide and niacinamide to support the epidermal barrier repair.
"Skin is loving this. I have combination/more dry skin, and I use chemical peels, so I need something to compensate for the peeling and dryness, and this has been amazing, without breaking me out. Ingredients are perfect, my complexion is improving, and wrinkles under my eyes have diminished when nothing else has worked," claims one reviewer about this moisturizer.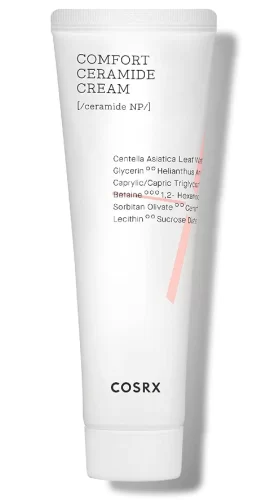 ---
After a chemical peel, the skin needs hydration as much as it needs repair and nourishment, and First Aid Beauty Ultra Repair Moisturizer gives you just that. It contains colloidal oatmeal, known to alleviate dryness and soothe the skin, while shea butter and squalane hinder water evaporation and protect against external foes.[3] It's an ideal moisturizer after a chemical peel if you're struggling with redness and excessive dryness, as, according to the brand, it doubles hydration instantly.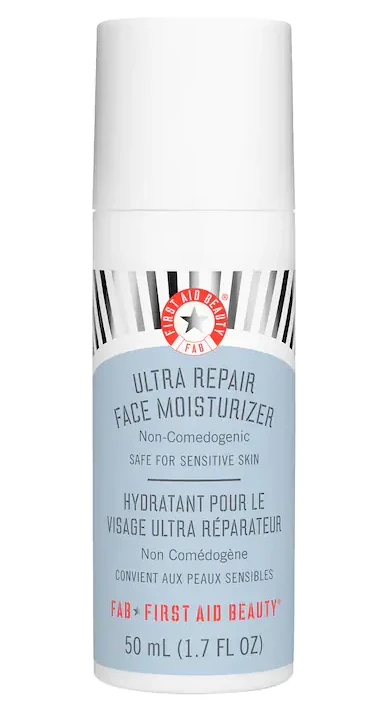 ---
Oat extract—the hero ingredient in this formula—has been approved by the FDA as a skin-protectant drug, and this moisturizer loads a serious amount of it.[4] Additionally, it's made with glycerin and panthenol, two humectants that attract water into the skin, plus synthetic beeswax to reduce inflammations and kill bacteria.
Not convinced yet? This is what one reviewer affirms about this holy grail moisturizer: "My face started getting very dry and started to peel after using acids. I thought I would give this a try, and from day one, I could tell a huge difference. No more dryness or peeling, and my skin looks awesome."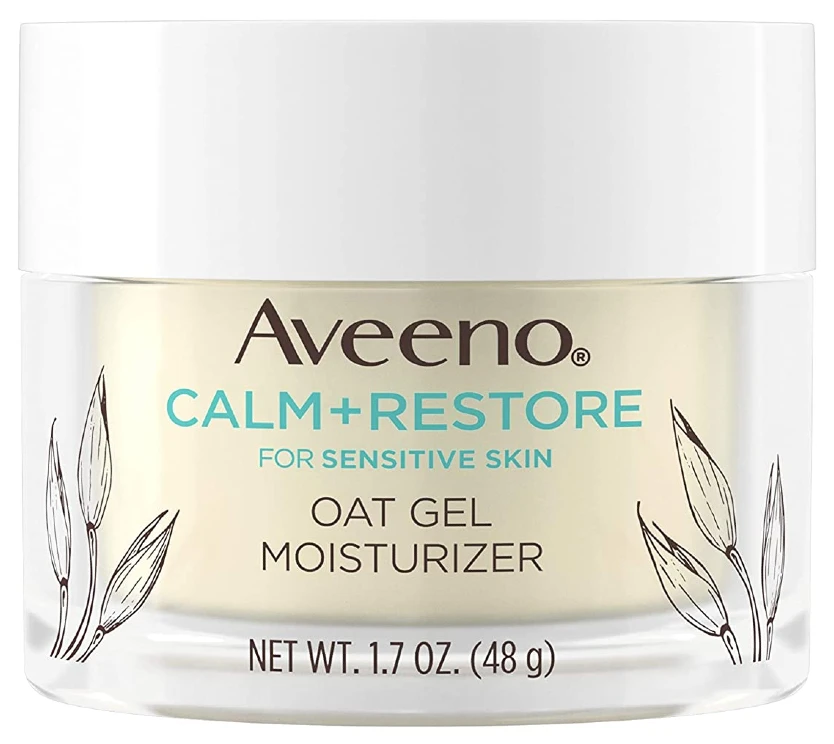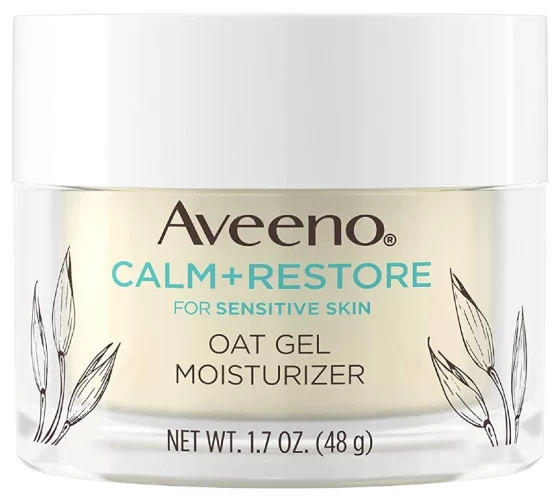 ---
Use Peter Thomas Roth Water Drench Moisturizer if you have oily or combination skin. The fluffy-light consistency feels like a treat on recently exfoliated skin and is never heavy nor clogs the pores. It is made with 30% multiple weight of hyaluronic acid to increase hydration, and a complex of ceramides and cholesterol to allow skin restoration. Bonus: it skips fragrance and drying alcohol.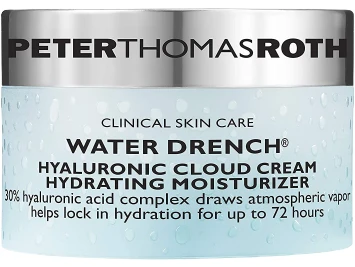 ---
Most dermatologists recommend applying a moisturizer with antibacterial and healing ingredients after the facial peel, like this one. Farmacy Honey Halo Moisturizer packs honey, propolis, and royal jelly, all of which fight bacteria while calming the skin and keeping it moist. There are also ceramides and sunflower seed oil to enhance barrier recovery and seal moisture into the skin. The texture is buttery-rich and dense, and most people praise how applying this moisturizer relieves dryness instantly without greasiness.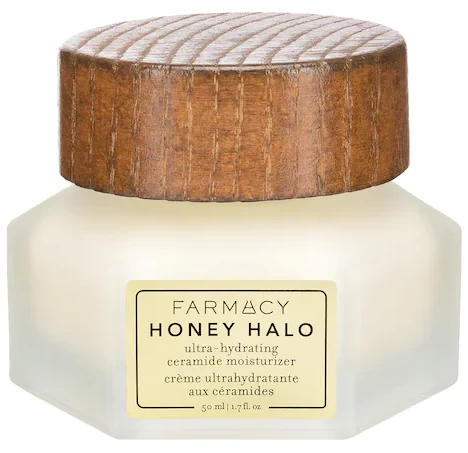 ---
Or you can drench your skin and help it regain its strength with this clean moisturizer from Youth To The People. Light as air and quick to sink in, this is one of the gentlest moisturizers to use after a chemical peel that works great on all skin types. Not only does it have a clean formula that lacks potential irritants, but it packs hyaluronic acid, vitamins C and E, and panthenol, all known for their hydrating, soothing, and skin-repairing properties. The key element, however, is sunflower seed oil, a science-backed ingredient known to improve the barrier function and nurture the skin.[5]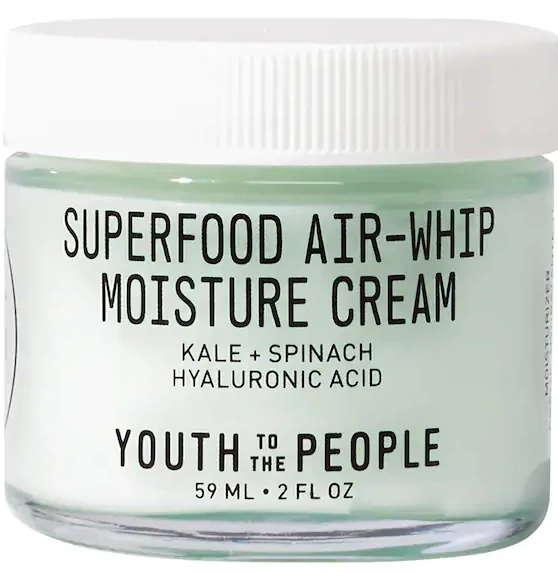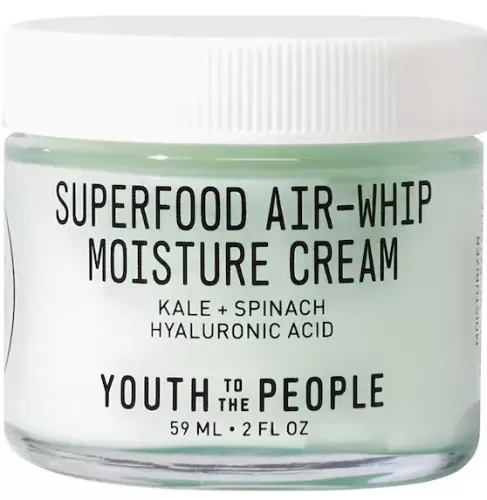 ---
My esthetician recommended me this moisturizer post chemical peels and dermapen sessions. It has enormous regenerating power, replenishes the level of lipids necessary for healing, restores the moisture barrier, and it's soothing and calming—perfect for sensitized skin. La Roche Posay Toleriane does it all, helped by ceramide, glycerin, niacinamide, and vitamin E, plus it uses a prebiotic thermal water base that is chocked full of antioxidants to calm irritation from harsh chemical peels. Even better, you can find this moisturizer in almost every drugstore.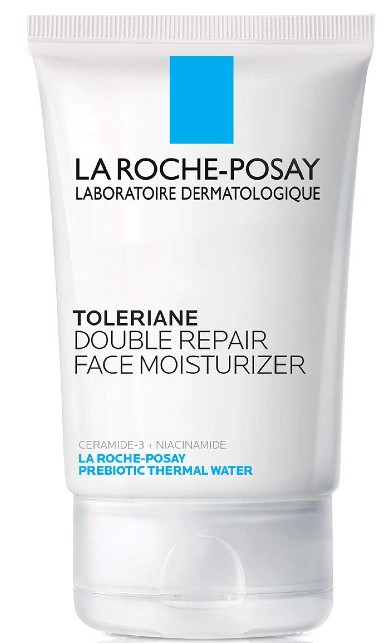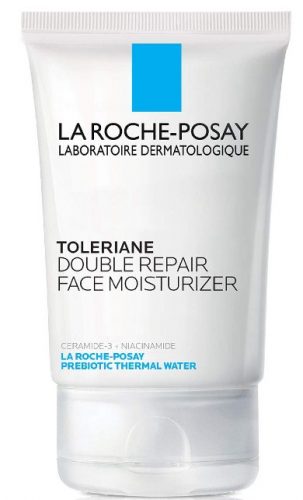 ---
CeraVe made this moisturizer for dry skin to promote repair and restore the protective barrier. The formula boasts three forms of ceramides and cholesterol—which have a key role in restoring healthy skin—and hyaluronic acid to relieve dryness. More than that, the cream is not greasy, won't clog pores as it's non-comedogenic, is void of fragrances, and is accepted by the National Eczema Association, which means it's safe even more for the most problematic complexions.
Read review: CeraVe Moisturizing Cream Review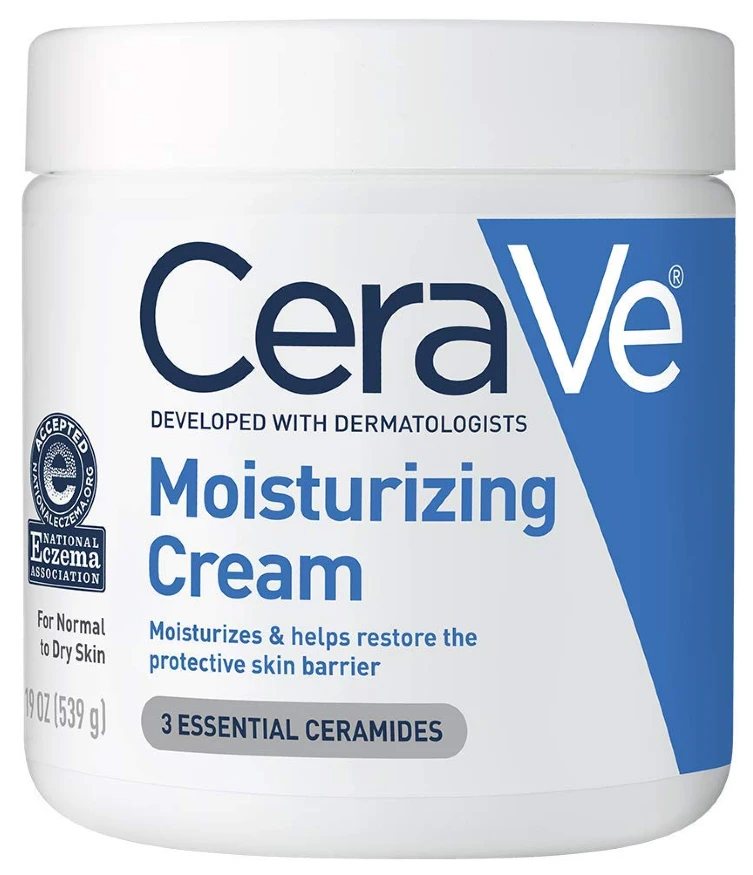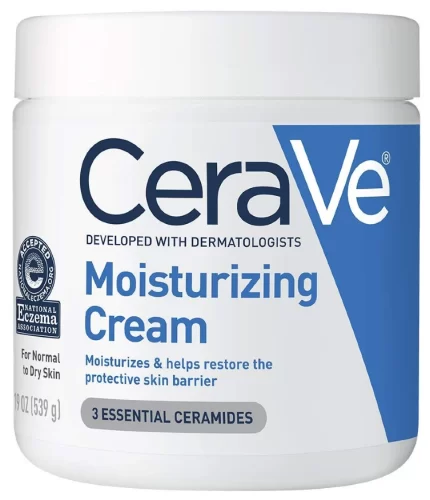 ---
This one is perfect for acne-prone skin types, and not only. It's non-comedogenic and oil-free, so you can use it without worrying about breakouts. Plus, it contains two key humectants—glycerin and hyaluronic acid—that attract moisture to keep the skin and soothe irritated skin. Its lightweight gel-cream texture absorbs in seconds without any stickiness. So you can get hydrated and comfortable skin with ease!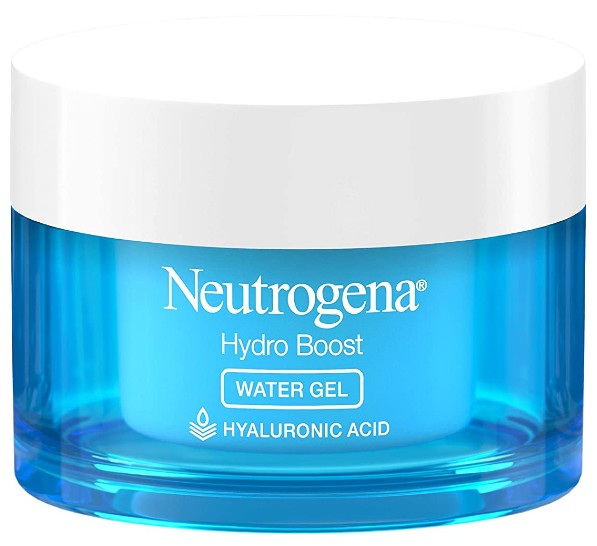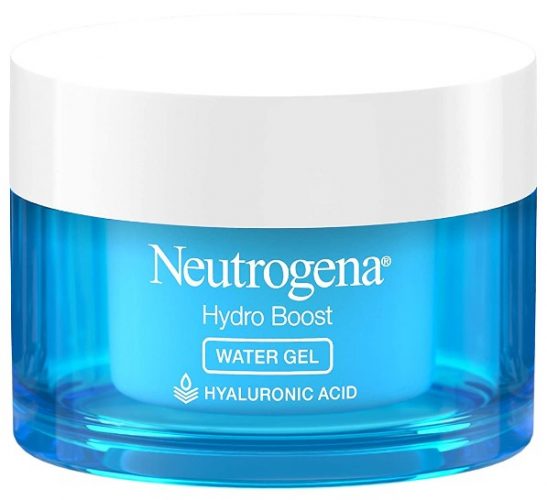 ---
Do's and don'ts of chemical peels
Knowing what to do and what to avoid before and after a chemical peel is key to unlocking great results without compromising your skin health.
Use a soap-free cleanser and cool water.
Use cool compresses or ice packs to calm inflammation.
Apply broad-spectrum sunscreen with at least 30 SPF every morning to protect your skin from sun damage.
Apply a gentle moisturizer with antibacterial, healing, and moisturizing agents to encourage healing and prevent infections.
Less is more, so limit your skincare routine to a cleanser, moisturizer, and sunscreen for the following week after the chemical peel.
Don't use facial cleansing brushes for the next week after the chemical peel. They can feel harsh and strip the skin of moisture.
Avoid prolonged sun exposure and tanning beds.
Don't pick, rub, or scratch your peeled skin because it can result in scars.
Don't do strenuous exercise one week after the chemical peel (sweating can irritate and break out the skin).
Don't use retinoids or exfoliants or perform another chemical peel until your skin is fully recovered. Usually, it takes 1 to 2 weeks for the skin to recover. You'll know your skin is healed if it's no longer peeling, dry, tight, red and inflamed.
Avoid waxing for at least one week after the treatment.
---
Read next: Chemical Peel Before & After Care: How To Prepare Your Skin For Chemical Peels And What To Do After
---
Footnotes
Women's Concepts uses reliable sources, including dermatologists' insights, clinical trials, and scientific journals, to find accurate information and support all the facts shared in our articles. All statements and claims have clear and legit references. Read our editorial policy to learn more about our sources of information, our process of researching and fact-checking the content, and how our team strives to keep all articles updated, completed, and trustworthy.
References
Zettersten EM, Ghadially R, Feingold KR, Crumrine D, Elias PM. Optimal ratios of topical stratum corneum lipids improve barrier recovery in chronologically aged skin. J Am Acad Dermatol. 1997.
Chung BY, Park SY, Jung MJ, Kim HO, Park CW. Effect of Evening Primrose Oil on Korean Patients With Mild Atopic Dermatitis: A Randomized, Double-Blinded, Placebo-Controlled Clinical Study. Ann Dermatol. 2018 Aug.
Ilnytska O, Kaur S, Chon S, Reynertson KA, Nebus J, Garay M, Mahmood K, Southall MD. Colloidal Oatmeal (Avena Sativa) Improves Skin Barrier Through Multi-Therapy Activity. J Drugs Dermatol. 2016 Jun 1.
The US Food and Drug Administration, CFR, Code of Federal Regulations, Updated on Nov 29, 2022
Danby SG, AlEnezi T, Sultan A, Lavender T, Chittock J, Brown K, Cork MJ. Effect of olive and sunflower seed oil on the adult skin barrier: implications for neonatal skin care. Pediatr Dermatol. 2013.