Without proper care, the fragile skin around the eyes is usually the first one to show wrinkles, fine lines, and creases. You sleep enough, exercise, hydrate, and eat as healthily as you can, yet still, your eye area looks tired and wrinkled. Here is where the best eye creams for wrinkles come to help. These products vow to pamper the eye area with good-for-skin ingredients, targeting wrinkles, puffiness, dark circles, and tired eyes.
What should I look for in my anti-wrinkles eye cream?
First things first, the best eye creams for wrinkles should be highly humectant and moisturizing to plump skin and reduce moisture loss. Also, an eye cream that targets loss of firmness and elasticity should include ingredients that give an instant plump-up effect, such as hyaluronic acid, squalane, and retinol. P.S: say pass to eye creams with drying alcohol.
If you've got dark circles around the eyes, you should look for vitamin C, niacinamide, arbutin, and kojic acid in your eye cream. For puffiness, go for products that contain antioxidants, caffeine, green tea, and willowherb. Antioxidants are a must in your eye cream. They might not directly affect fine lines and wrinkles, but they have the role of protecting the skin against free radicals (triggered by UV, smoking, and pollutants). Vitamins C, E, green tea, and niacinamide have the most potent antioxidant benefits, FYI.
If you see these ingredients on your product label, then you know you have found the best eye cream for wrinkles.
How to apply my eye cream
Use your eye cream daily, AM, and PM for the best results. The correct way of applying eye cream is in an anticlockwise direction (my cosmetologist taught me, and I trust her with my life). Gently use your ring fingers, starting from the top of your cheekbone, along the orbital area. Also, apply your eye cream after layering treatment products and prior to moisturizer.
The best eye creams for wrinkles
We've pulled out the best anti-aging eye creams for wrinkles that'll keep your eye area plump, soft, and protected. Take a peep:
---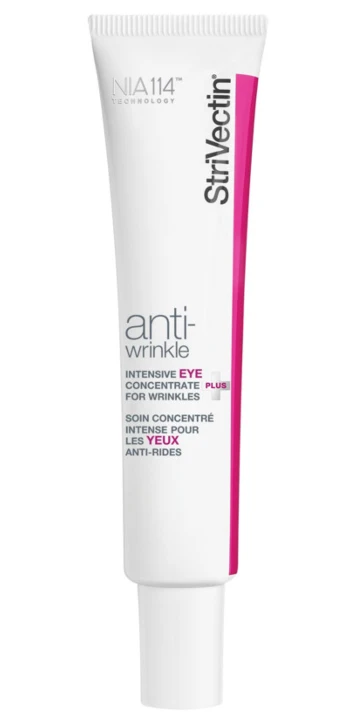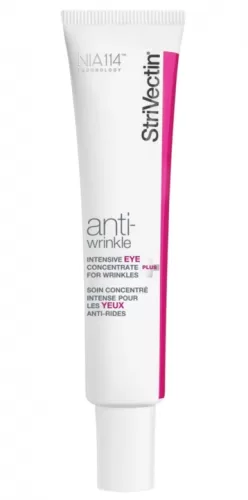 1
StriVectin Intensive Eye Concentrate for Wrinkles
Clinically proven to reduce the look of fine lines and wrinkles, StriVectin Intensive Eye Concentrate gives the delicate skin around the eyes just what it needs to boost firmness and radiance. It loads the brand's in-house proprietary form of niacin to strengthen, two forms of hyaluronic acid and squalane to hydrate, plus caffeine and resveratrol to add antioxidant protection. Even more, it's filled with plenty of natural extracts to diminish the look of puffiness and dark circles. And everything comes in a lightweight, fast-absorbing formula (also fragrance-free) having a texture that feels like heaven. Now you know why it's one of the best eye creams for wrinkles.
---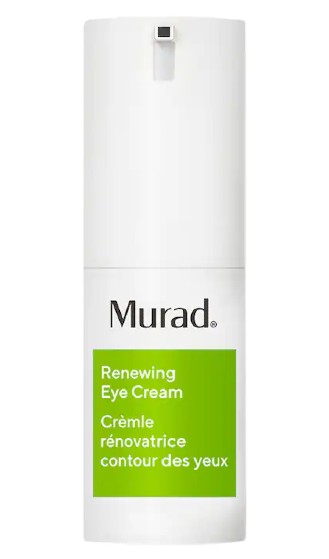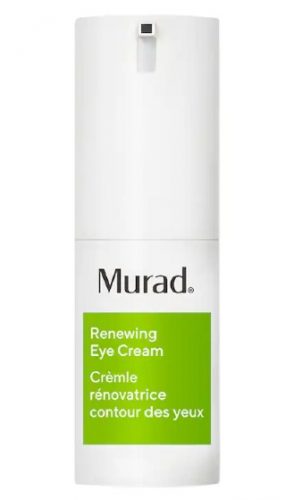 2
Murad Renewing Eye Cream
Murad offers another best eye cream for wrinkles, but this time supercharged by retinol — the holy grail of anti-agers. In addition, the cream packs a brightening complex to reduce dark circles and puffiness and a cocktail of peptides to support natural collagen production, delivering results that actually change the skin. This one is for you if you fancy thick textures, as it feels very consistent and rich.
---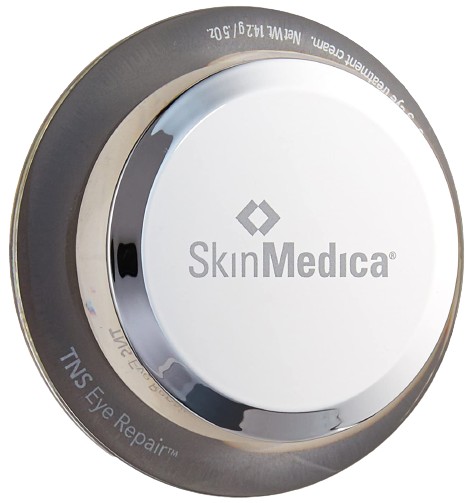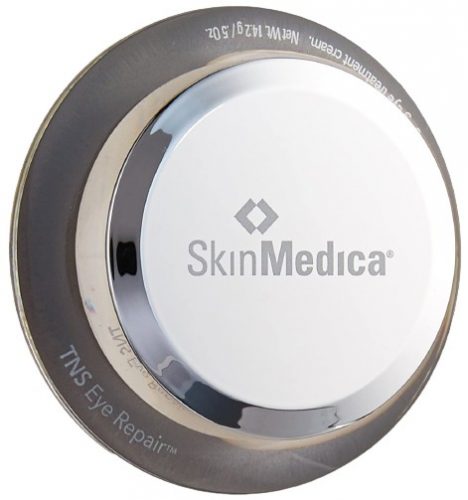 3
SkinMedica TNS Eye Repair
As one of the best eye creams for wrinkles, SkinMedica TNS Eye Repair contains peptides to banish aging signs, coupled with a blend of vitamins A, C, and E, that help support nourished skin and have powerful antioxidant effects. It's also formulated to help lock in moisture (thanks to hyaluronic acid) and reduces discoloration without feeling greasy or heavy, boasting a lightweight, whipped consistency that makes it perfect for any skincare routine. This one's definitely well worth saving up for.
---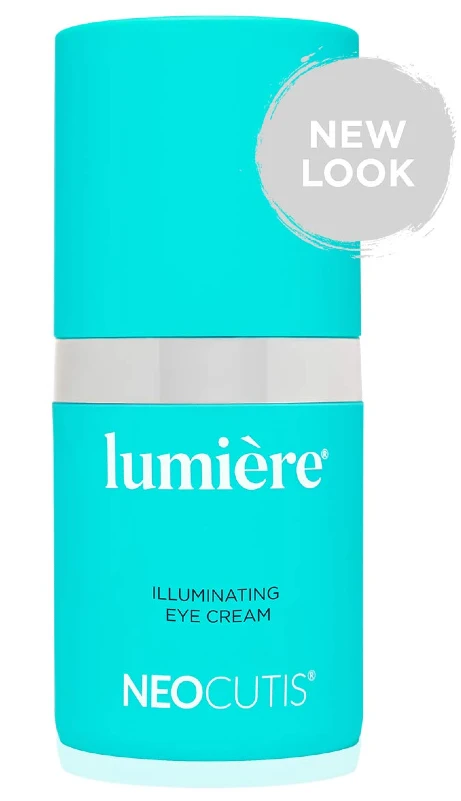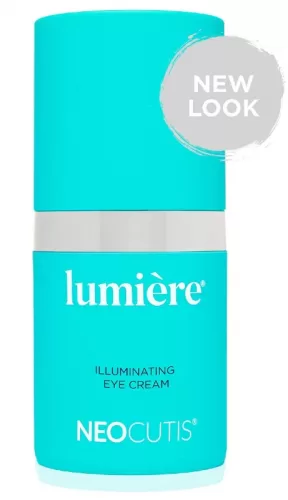 4
Neocutis Lumière Illuminating Eye Cream
This gentle yet effective formula restores and revitalizes tired eyes as it's made to support the three key building blocks of youthful skin: collagen, elastin, and hyaluronic acid. Lumière Illuminating Eye Cream contains sodium hyaluronate that plumps and hydrates, in the long run, matrix proteins to restructure the skin, and antioxidants to protect against oxidative damage — the trifecta your eye area needs.
---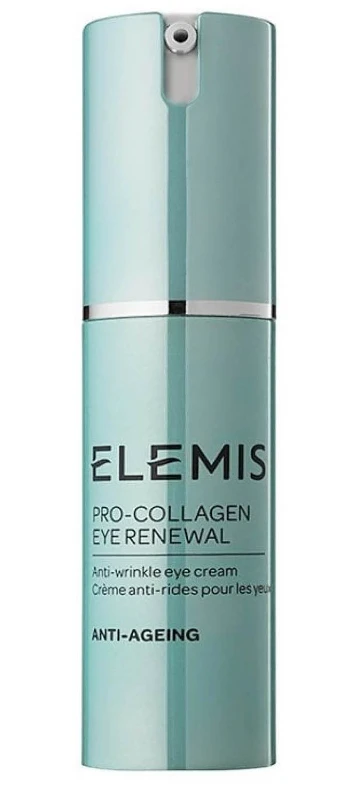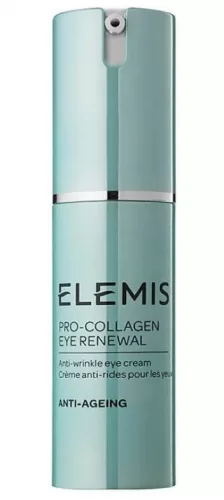 5
Elemis Pro-Collagen Eye Renewal Cream
With a lightweight, silky soft cream-gel texture and packed with avocado leaf and blue-green algae extracts, Elemis Renewal Cream is the ultimate lifesaver when your eyes are tired and skin is super dry. It's a product that deeply hydrates and smoothes wrinkles to reduce aging signs while it nourishes and minimizes puffiness and crow's feet appearance. P.S: It's ideal for mature, sensitive, and dry skin types.
---


6
Juice Beauty Stem Cellular Anti-Wrinkle Eye Treatment
If you're looking for an organic eye cream to fight wrinkles, reach for Juice Beauty Stem Cellular Anti-Wrinkle Eye Treatment. First, it delivers rich hydration around the eye area with moisturizing shea and jojoba. Moreover, it's powered by a proprietary blend of fruit stem cells and vitamin C, and antioxidant-rich juices to improve elasticity and reduce the appearance of dark circles and fine lines around the eyes for lasting, advanced age defy results.
---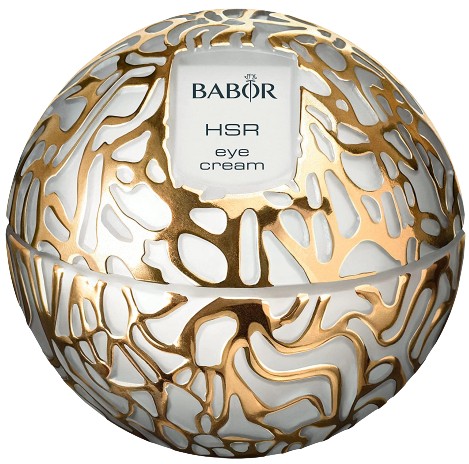 7
Babor HSR Lifting Eye Cream
Hydrate and calm your eye area with Babor HSR Lifting Eye Cream, formulated to enhance firmness and reduce fine lines in the long run. The Persian silk extract, mixed with shea butter, pea extract, and vitamins B5, C, and E assure proper hydration and protection to your skin so it won't prematurely age — you'll love it!
---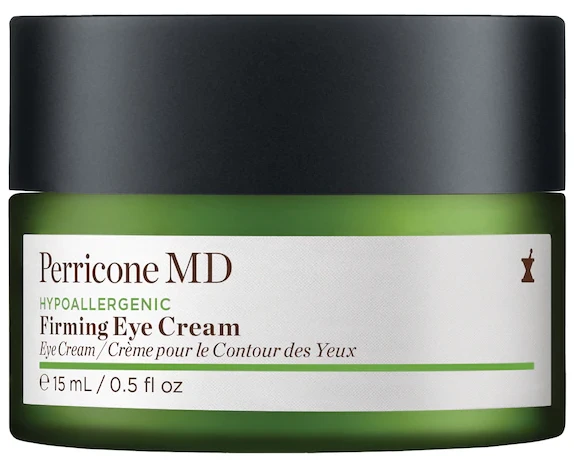 8
Perricone MD Firming Eye Cream
Deeply nourishing yet not greasy, Perricone MD Firming Eye Cream provides instant hydration as it lifts and firms for a plumped look. To do that, the cream is enriched with hyaluronic acid to deliver the daily dose of hydration while squalane moisturizes and traps all that moisture into the skin. Yet the best part: it combines the cutting-edge peptides of Matrixyl 3000 with two other peptides to reinforce skin from the inside out, smoothing out the signs of aging by supporting collagen production.
---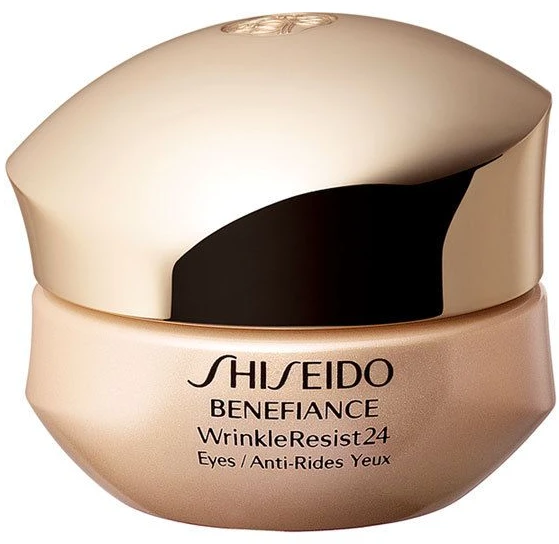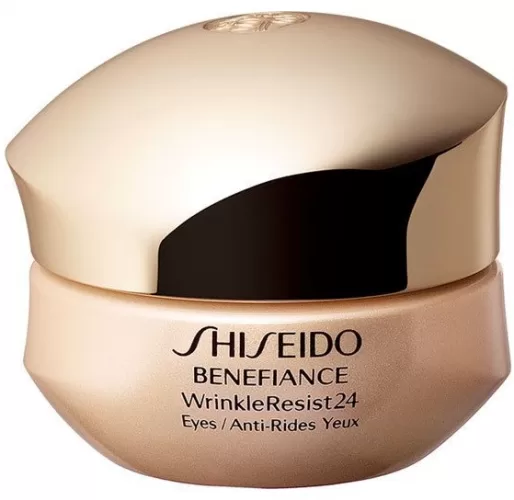 9
Shiseido Benefiance Wrinkle Resist 24 Eye Cream
This little pot contains a wealth of hydrating ingredients like glycerin, squalane, and beeswax to hike up moisture levels. Having a thick consistency, it gets and melts into the skin as you apply it, filling fine lines and crow's feet instantly. It's great for those who want a does-it-all product, as Shiseido Benefiance targets all six concerns related to the skin under the eyes: crow's feet, corner crinkling, wrinkles, lid creases, puffiness, and stress wrinkles between the brows.
---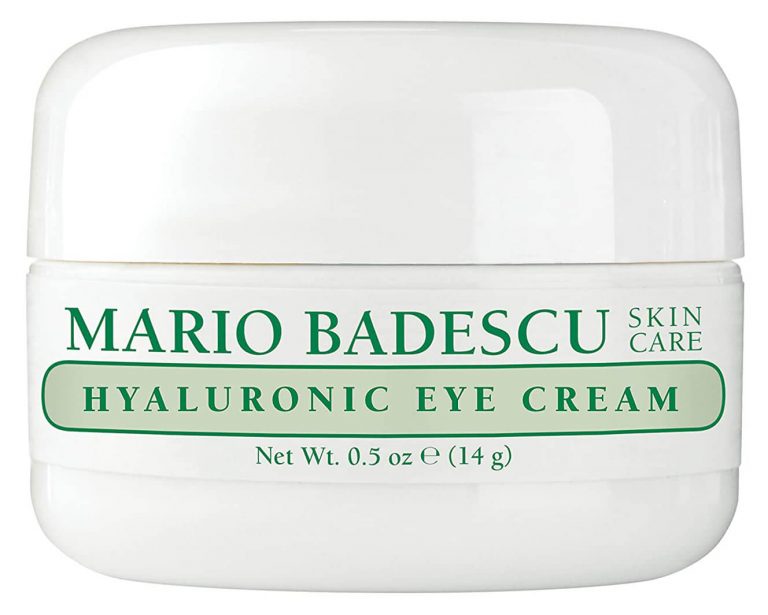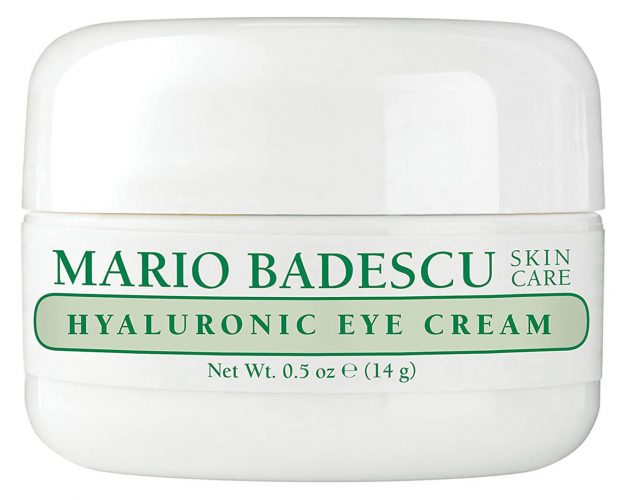 10
Mario Badescu Hyaluronic Eye Cream
Cult beauty brand Mario Badescu uses a mix of hyaluronic acid, safflower seed oil, euphrasia, and aloe vera to allow deep moisture and minimize the look of aging signs. More than that, the formula is lightweight, not too heavy, nor oily, just perfect for all skin types.