Last updated by Ana Vasilescu.
Are you thinking of adding a laser hair growth device to your shopping list in the hopes it'll get your hair back and stop it from shedding? iRestore is definitely one to try. This foreign-looking helmet promises to deliver transformative results for all major forms of hair loss, and all it takes for you is to relax and enjoy the treatment. We've been diligent with the research on this one, and hopefully, our review will shed some light on your concerns about iRestore. By the end, you'll have all the answers you need to decide if it's time to put your money where your hair is.
Why iRestore?
When tackling thinning hair, most people stick to the basics: shampoos, supplements, and drugs. But let's face it, shampoos are a drop in the bucket when it comes to penetrating the scalp and affecting hair follicles. And while drugs and supplements can work their magic, they move at a snail's pace, taking years to produce noticeable results.
But iRestore brings something new to the table. The device boasts lasers and uses their energy to penetrate the scalp deeper than other topical treatments, which makes it able to trigger biochemical changes within body cells. These changes stimulate follicles to grow healthier hair while energizing dormant follicles to start producing hair again. The science speaks for itself—iRestore is backed up by clinical studies and has clearances from the FDA for being both safe and effective in treating alopecia.
Don't get intimidated by the use of lasers. The process is entirely painless and nonablative, meaning that it won't cause damage to your skin. The light emitted by the lasers is simply absorbed by the scalp and directed toward the follicles, where it triggers the necessary cellular reactions for hair growth. It's like the photosynthesis process that happens in plants.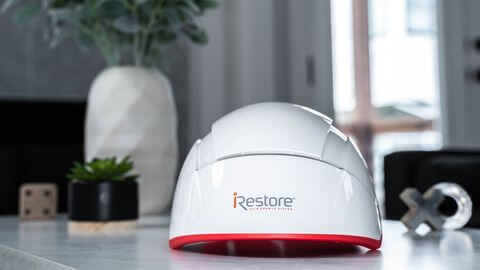 What is iRestore?
iRestore is an FDA-cleared device that uses the energy of low-level lasers and light-emitting diodes (LEDs) to improve natural hair growth and reverse a receding hairline. When the device is placed on the scalp, the energy is quickly absorbed by the body and shifts the hair follicles from a resting stage to an active growth phase. This results in a considerable increase in hair production. Not only that, but the device also enhances blood flow to the hair shafts, which facilitates the delivery of nutrients and oxygen.
This procedure is called low-level laser therapy (LLLT) and has been used as a hair regrowth treatment for decades since its discovery in 1967. In essence, LLLT works by delivering light energy to the follicles, which stimulates cell metabolism and improves energy production.[1] This groundbreaking treatment has been shown to reverse the process of hair thinning and help people achieve healthier hair.
iRestore comes in two different versions: Essential and Professional. iRestore Essential costs $695 and is built with 120 medical-grade lasers and light-emitting diodes configured within an outer helmet and protective inner liner. On the other hand, the Professional version uses 282 lasers, divided into 82 lasers and 200 LEDs, and is priced at $1,195.
More lasers don't necessarily mean better results but greater scalp coverage
You can see a clear difference between the two iRestore devices; the Professional version packs almost 3x more lasers than the Essential version. So what does that mean? This disparity in the number of lasers simply translates to broader scalp coverage, with iRestore Professional capable of reaching more balding areas than the Essential version. This could be beneficial for those with more advanced conditions where there are more balding patches. However, it's worth noting that while more lasers may seem advantageous, the National Advertising Division has cautioned that additional lasers do not necessarily result in faster hair regrowth. In one of their dispute with Capillus, another LLLT device, they state that "there was no evidence demonstrating that additional lasers are more effective in regrowing hair than devices with fewer lasers."
The device treats alopecia
Androgenic alopecia, alopecia areata, and chemotherapy-induced alopecia are the most common forms of hair loss, and iRestore proved effective in treating all of them.[2] According to a study published by the American Journal of Clinical Dermatology, low-level laser treatment is a promising non-invasive solution for pattern hair loss. The short-term results were similar to 5% minoxidil and 1 mg/day finasteride.[3] However, it's worth noting that iRestore is most effective in the early stages of hair loss. If you're already dealing with severe baldness, the device is unlikely to provide substantial benefits—the sooner you start, the better.
It can recover the hair after a transplant
iRestore can also help recover your hair after a transplant by bringing oxygen and nutrients to the treated areas. Even when a hair transplant is successful, certain follicles may be unresponsive to re-entering the growth cycle. LLLT can serve as an additional boost to these stubborn follicles, encouraging them to resume their natural hair growth process.
The research on iRestore is consistent
When it comes to clinical results, iRestore is nothing short of impressive. In a 16-week clinical trial, the device significantly increased hair count and thickness in 40 men aged 20-60 with mild to moderate androgenic alopecia. In another study, 100 participants (both women and men) used iRestore on one side of their head and a sham device on the other side for 30 minutes, three times a week for 24 weeks. Results showed that the side treated with the iRestore device had greater hair coverage, thickness, density, and overall improvement in hair regrowth compared to the sham device side.[4]
Will iRestore work for you?
As the results heavily depend on the condition's severity, genetics, and lifestyle, it's not fair to say that iRestore will work for everyone. The rule of thumb is that the effectiveness of the treatment decreases with the severity of the condition—the earlier you start treating with iRestore, the better the outcomes. That also means iRestore is more likely to work for young people than elders. Also, because the treatment requires the hair follicles to be alive (not necessarily active, but alive), it's unfavorable for treating baldness, where the majority of follicles are dead. In such cases, it's not about the device's effectiveness but about a series of habits that you must stick to. From a healthy diet to an active lifestyle, the products you use on your hair, and the supplements you take, everything plays a role in how the device will perform in severe conditions.
How safe is iRestore?
iRestore features medical-grade lasers (Class 3R) and light-emitting diodes that are cleared by the FDA. The lasers do not emit heat or radiation, and the treatment is completely painless. Moreover, according to the manufacturer, the device has no known side effects and is safe to use at home. Additionally, there have been no reports of major adverse side effects associated with low-level laser therapy (LLLT). The iRestore System has also obtained the following certifications to ensure its safety:
However, because it's a medical device, it's recommended to consult with your doctor before using iRestore, particularly if you have a pre-existing medical condition or are taking medications that affect hair growth.
How does the progress look over time?
The old saying "good things come to those who wait" definitely applies to iRestore. During the initial two-month period, you'll most likely notice the shedding of your weak and fragile hair but don't fret, as it will soon be replaced by stronger strands. By this point, your condition should already be under control or at least slowed down. Between the 5th and 6th month, you can look forward to visible hair growth and a rapid acceleration in your recovery. After six months, you can either discontinue the treatment or continue it to maintain hair growth.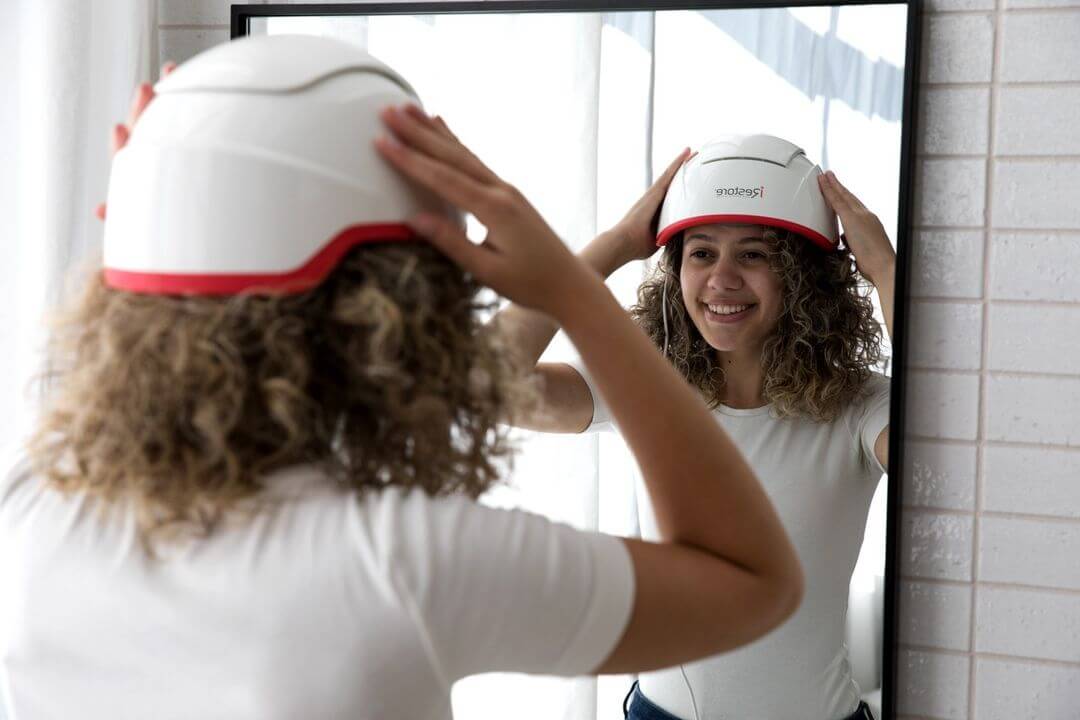 How to use the device?
There is a complete guide on their official website: How do I use the iRestore device? The guide covers everything from the initial set-up of the device to how to adjust the fit of the helmet, how to activate the device, and how to put it correctly on your head. Follow each step carefully.
How often should you use iRestore?
It's recommended to use iRestore every day and no more than 25 minutes per session. Keep it up for 4 to 6 months until you achieve optimal results. Then use it as often as desired to keep your hair healthy.
Can you use other treatments with iRestore?
Of course. Physicians and hair experts are all on board with the idea that combining LLLT with other treatments, such as topical products, minoxidil, finasteride, and supplements, is usually more effective than the device alone. However, other products or treatments are not required and do not necessarily improve the effectiveness of iRestore.
Verdict: Is iRestore worth the price?
The device is valued at $695-$1,195, so let's do a quick math: the iRestore battery lasts for at least 1 to 2 years, depending on how often you use it. Considering a shampoo or oil costs $30, and you have to replace it once every 2 – 4 months, you'll realize that you would spend more on these products in just two years than you would pay for iRestore. So yes, iRestore is definitely worth the price. The device is working but you should temper your expectations. It doesn't work overnight and will also do no magic if you're already bald. Be consistent with the treatment and stick to a healthy lifestyle—be mindful of your diet, exercise, and get enough sleep.
iRestore Professional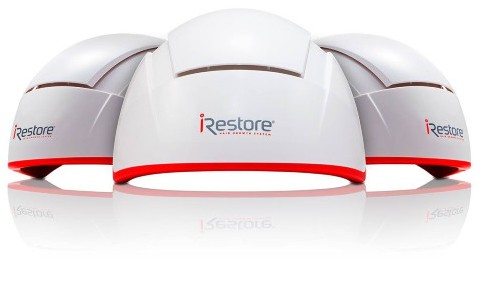 iRestore Essential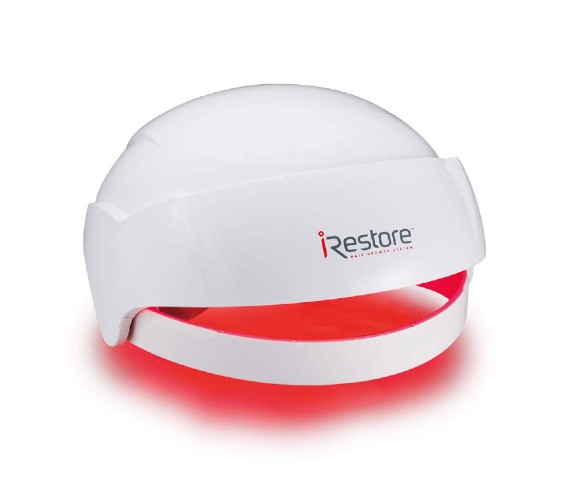 Read next: 5 Best Laser Combs for Hair Growth That Actually Work
---
Footnotes
Women's Concepts uses reliable sources, including dermatologists' insights, clinical trials, and scientific journals, to find accurate information and support all the facts shared in our articles. All statements and claims have clear and legit references. Read our editorial policy to learn more about our sources of information, our process of researching and fact-checking the content, and how our team strives to keep all articles updated, completed, and trustworthy.