Whether you are dealing with hair loss or simply want your hair thicker and denser, a Redensyl product can definitely help.
If you yet don't know about this compound, Redensyl is considered one of the most potent formulas to stimulate hair growth. Since it doesn't target a specific cause but rather the whole process, Redensyl not only reduces hair shedding but may also support hair growth, increase its volume, density, and thickness. More than that, unlike other treatments, Redensyl doesn't lack scientific evidence of its ability to promote hair growth. That's why experts, and I, trust Redensyl. So if you are finally ready to take the plunge and add this powerhouse to your hair regimen, below, you'll find the best products with Redensyl. But first, what is Redensyl and how does it make your hair grow faster and thicker?
What is Redensyl?
Redensyl is a hair care ingredient developed by Induchem Companies. More precisely, it's a mix of four active ingredients: dihydroquercetin-glucoside (DHQG), epigallocatechin gallate-glucoside (EGCG2), glycine, and zinc. I know it sounds like a chemistry class, but the purpose of this mix is simple: to get your hair back to its prime condition.
Each ingredient has the role of making hair follicles produce healthy and strong hair. While zinc reinforces the hair shaft structure, DHQG stimulates hair follicle stem cells' activation. EGCG2 is used due to its anti-inflammatory and antioxidant properties, also proved to boost the hair growth process. Both DHQG and EGCG2 are polyphenols from green tea or Larix europaea wood extracts — the reason you'll often find those on the ingredient list, along with zinc and glycine.
Basically, Redensyl reactivates hair follicles and sends them from the resting phase to the growing stage. What does this mean exactly?
How does Redensyl promote hair growth?
During a lifetime, the hair passes through four stages: anagen, catagen, telogen, and exogen. The anagen phase is where your hair actively grows and can last from 2 to 7 years. While you age, or for health reasons, the duration of the anagen stage can decrease. Consequently, the hair becomes weaker and grows slower than usual. At the end of the anagen phase, the hair enters the catagen phase, a transition to the telogen stage during which the follicles rest. In this stage, while the existing hair is resting, new hair begins to grow.
What Redensyl does to stimulate hair growth is move the hair follicles from the telogen phase to the anagen. Clinical studies have proved that Redensyl can increase the percentage of hairs in the anagen and decrease the hair count in the telogen phase. For instance, during one research, using a Redensyl-infused product increased hair density by up to 17%, with a total of 20,000 new hairs after three months.
The best Redensyl products
As now you have all your questions answered, move on and scroll through these best Redensyl products for hair growth.
---
Éprouvage Reviving Scalp Serum
This serum is among the best Redensyl products for hair growth, having a super clean formula that helps revitalize the scalp and promote thicker hair. Free of sulfate, gluten, and paraben, Éprouvage Serum creates a perfect environment for the scalp so that the follicles can grow healthy hair. It's enriched with Redensyl, which can stimulate up to 200% more hair growth, plus French oak extracts — a source rich in antioxidants that helps fight free radicals and oxidative stress, which play a major role in the aging process of hair follicles.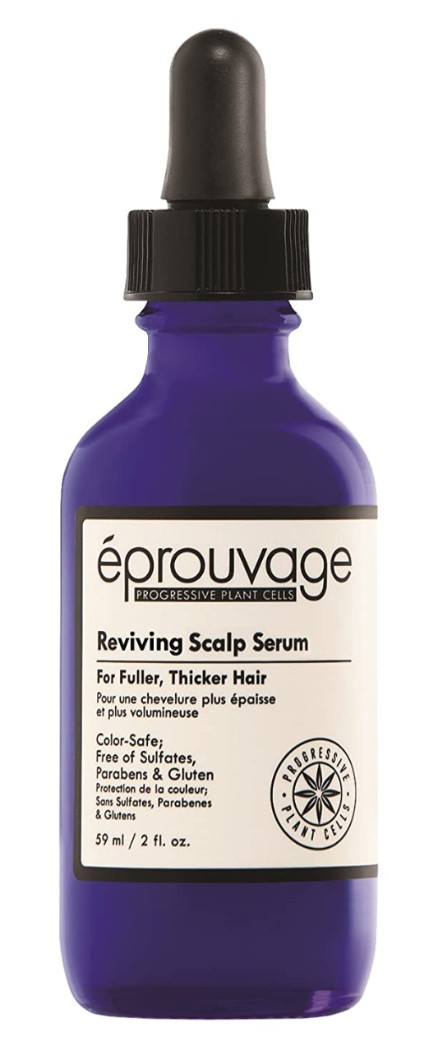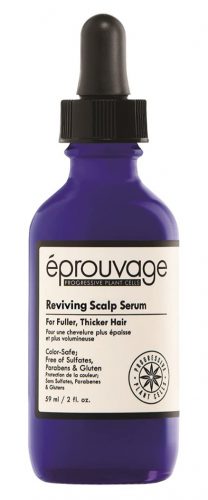 ---
Grow Gorgeous Hair Density Serum Intense
Combining caffeine with Redensyl and Capixyl (aka biomimetic peptide and red clover extract), this serum promises to increase the thickness of each hair by up to 13%. It not only fights DHT (the hormone that causes thinning hair), thanks to Capixyl, but it nourishes the hair from within and re-energizes the weakened strands for fuller-looking hair. More than that, since it packs two sources of hyaluronic acid, Grow Gorgeous Hair Density Serum Intense is also great to help hair follicles lock in moisture and add volume, working to revitalize dry, flaky scalp.

---
The Ordinary Multi-Peptide Serum for Hair Density
Wait, what? Does The Ordinary have a Redensyl serum? Oh, yes, and a really good one. Everybody loves this brand, and I got really excited when I tried this hair serum. It was even more of a surprise when I checked the label — Redensyl, Capixyl, Procapil, Baicapil, and caffeine in one product? That can't go wrong, right? This concentrated formula supports hair growth so that it looks denser, fuller, thicker, and healthier.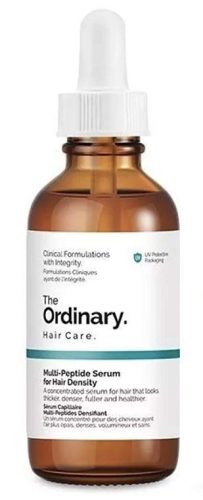 ---
Nutrafol Growth Activator Hair Serum
Another best Redensyl product comes from Nutrafol. The hero ingredient here is Ashwagandha exosomes, a plant with anti-inflammatory and antioxidant power proved to boost cell renewal and protect the scalp from daily aggressors, minimizing hair breakage and promoting thickness. This serum is also powered by plenty of natural extracts rich in vitamins, nutrients, and proteins, all needed for healthy hair growth.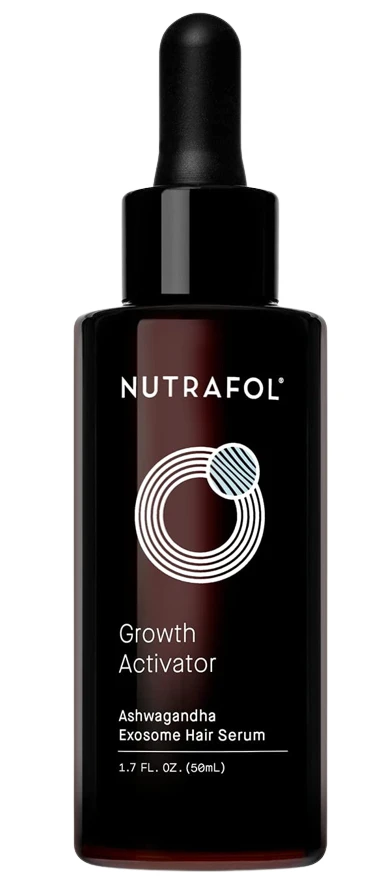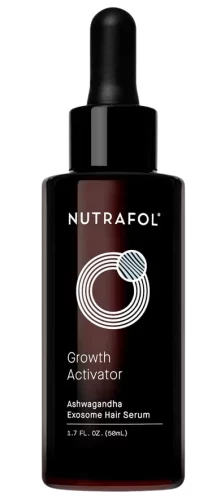 ---
The Inkey List Caffeine Stimulating Scalp Treatment
The Inkey List joins the game with a scalp stimulating treatment infused with caffeine, Redensyl, and betaine. It comes with a super minimalistic formula at an affordable price that targets thinning hair while encouraging new hair growth in as little as three months. It's perfect for all hair types, and it can be used on the sensitive scalp as well — definitely a hair savior.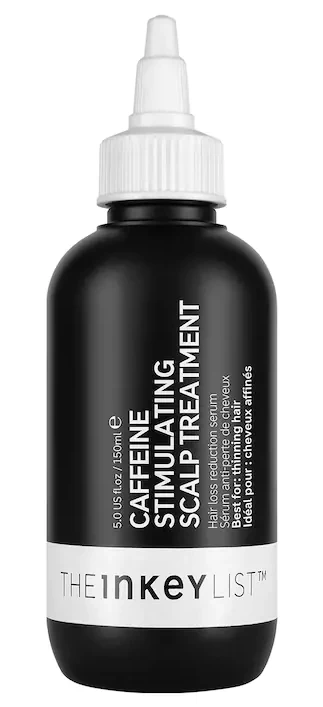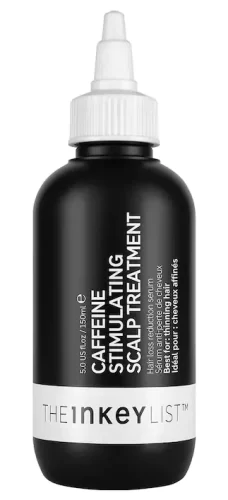 ---
Nanogen Thickening Treatment Shampoo
As for the best shampoo with Redensyl, reach for Nanogen. It deeply cleanses the scalp and eliminates leftovers with salicylic acid, plus it leaves hair hydrated and nourished thanks to betaine, aloe vera, and glycerin. At the same time, keratin and Redensyl add fullness and thickness, stimulating hair follicles to produce stronger hair that won't break again.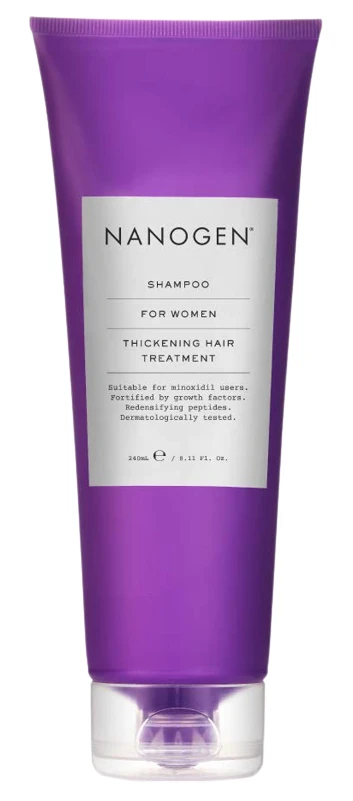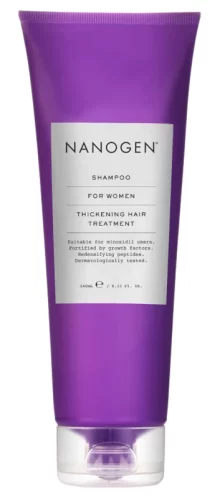 ---
iRestore Anti-Hair Loss Serum with Redensyl
This Redensyl-infused serum was created to increase hair thickness and fullness. Amazon customers seem to cherish it, especially because it does not leave hair sticky or greasy. Besides Redensyl, the serum contains antioxidants, biotin, and other nutrients necessary for healthy hair growth. And for those who love aloe vera, this one uses it as a base.


---
RevivHair Max Hair Stimulating Serum
With 5% Redensyl, stem cells, and peptides, RevivHair Max Hair Stimulating Serum is a next-generation product. The mix of these potent ingredients works terrific for women and men looking to reduce hair shedding. Besides significantly boosting the appearance of hair density, thickness, and fullness, this leave-in serum also makes your hair more voluminous and luminous. It's ideal to be applied directly to the scalp, especially in the thinning areas and massaged gently.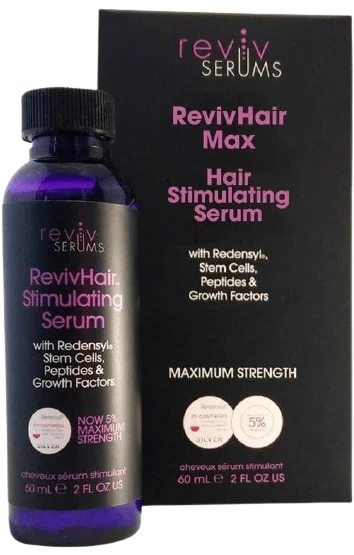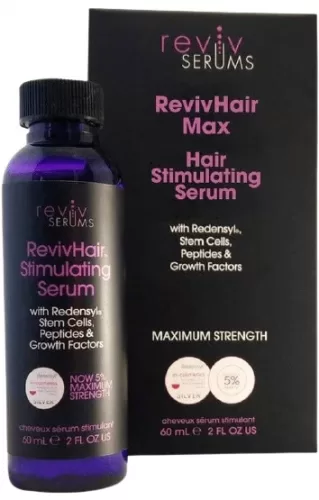 ---
The Man Company Hair Growth Tonic
Or you can address hair loss with The Man Company Hair Growth Tonic. It fusions 3% Redensyl and a cocktail of natural oils, including rosemary, lavender, and jojoba, to nourish and reawaken hair follicles, targeting the whole hair growth process at a cellular level. It's almost 100% natural and suitable for all hair types, doing wonders for fragile, thin hair as well as easily reactive scalp.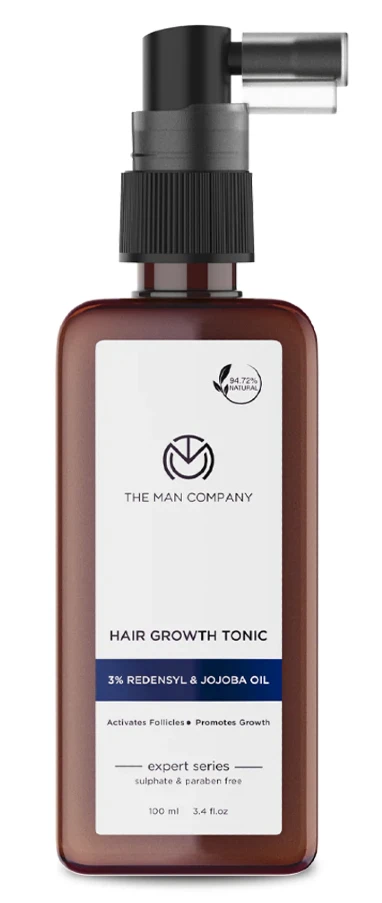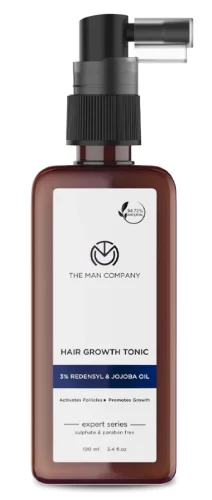 ---
Actsyl-3 Hair Growth Serum
If you are looking for a simple yet effective formula for hair growth, pick Actsyl-3 Serum. Since it's made with 3% Redensyl and 2% Capixyl, this serum can increase hair count and reduce breakage in over 85% of cases, as reported in clinical trials. It also contains biotin, green tea extract, and peptides to get your hair to its best condition. Besides, it absorbs well into the scalp, is not greasy, and has a great scent!

---
REVALID Regrowth Serum
Although they don't have a vast line of products, Revalid still delivers excellent formulas that can smoothly fix all your hair problems. Their serum contains all you can expect from a hair growth product, including Redensyl, panthenol, antioxidants, amino acids, and vegetable extract from Swiss mountain mallow. This cocktail of potent ingredients is especially good to manage pattern hair loss for both women and men.


---
Mamaearth Onion Oil with Redensyl
This one uses red onion to boost scalp blood flow and support strong and thick hair. This, combined with Redensyl, nourishes and repairs hair on all fronts. On top of that, Mamaearth adds a beautiful mix of nourishing oils such as sunflower, amla, and hibiscus to deliver even better results. It's completely natural and free of any chemicals and toxins that may harm your hair and scalp, making it one of the best Redensyl products out there.