If you are looking for the best organic shampoo that can help you in the battle with hair loss and thinning hair, this article is for you.
Natural shampoos are game-changers for anyone dealing with thinning hair, as they're great to get rid of dirt and scalp buildup without compromising the shaft health. That is because they skip sulfates, phthalates, parabens, and synthetic fragrances focusing on nature-derived elements. Hence, natural shampoos are very tolerable and gentle, and pretty much work for all hair types, from dry, curls to oily, dyed, and thin hair. But on top of their friendly nature, the best organic shampoos for hair growth stand out thanks to their effective formulas spiked with hair-strengthening ingredients that not only reduce breakage but add density and thickness.
As any trichologist would say, cleansed scalp, hair strengthening and volumizing ingredients are key to healthy hair growth, and the organic shampoos I'm about to share got them all.
How to choose the best organic shampoo for hair loss
If you want to buy the best organic shampoo for hair loss, double-check the label and ensure it contains potent ingredients that target the causes of thinning hair. Natural shampoos generally contain a blend of plant extracts and botanical oils rich in vitamins, antioxidants, and nutrients that stimulates hair follicles to grow thicker and healthier hair. They can also have anti-androgenetic agents, such as saw palmetto, that work by targeting the two hormones associated with thinning hair: testosterone and DHT. Besides, you should look for aloe vera and coconut oil, since they are great for improving hair condition. Additionally, shea butter works wonders to enhance hair shine, while castor oil, argan oil, biotin, saw palmetto, rosemary, tea tree, and jojoba oil can thicken hair and reduce hair loss.
The best organic & natural shampoos for hair growth
These are the best organic and natural shampoos for thinning hair enriched with ingredients needed for healthy hair growth.
---
Aveda Invati Advanced Nourishing Shampoo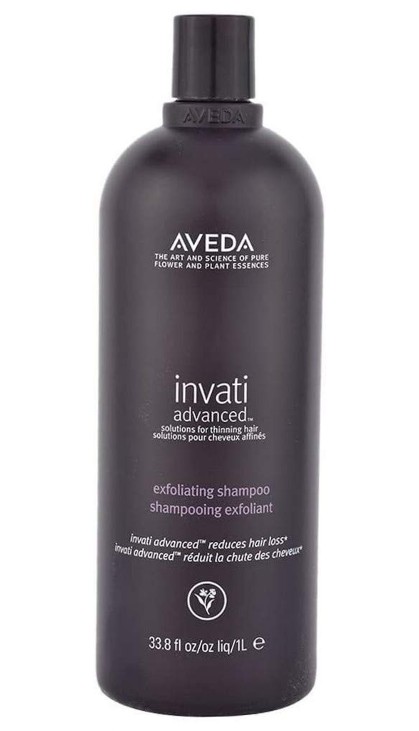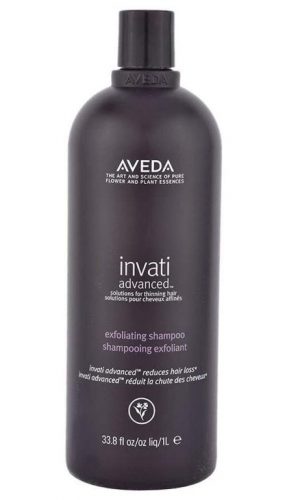 Award-winner, Aveda Invati Advanced is a 94% naturally derived nourishing shampoo formulated to exfoliate the scalp and promote soft and thicker hair. It contains plant extracts like ginseng and turmeric to invigorate the scalp and prevent further breakage, while yeast extract with its rich content of vitamins and nutrients strengthens and stimulates the hair. As one of the best organic shampoos for hair growth, Aveda Invati is claimed to reduce hair loss by 53%, and 4 out of 5 women say it makes the hair thicker and fuller after regularly using it.
---
Bondi Boost Hair Growth Shampoo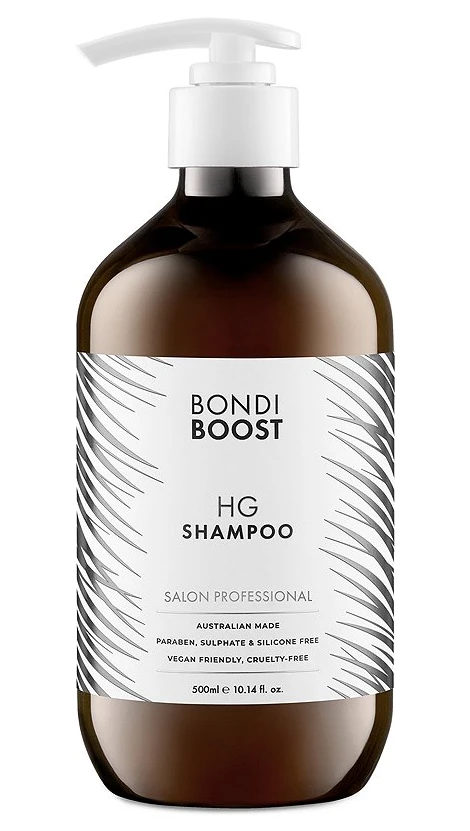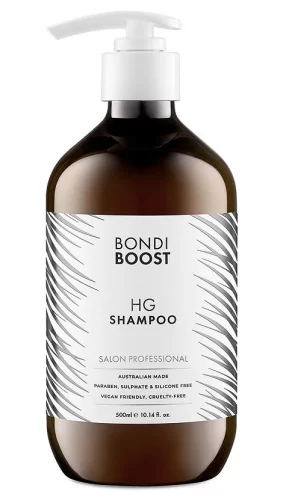 There's no doubt anymore Bondi Boost HG Shampoo became a cult-favorite product because it actually works. It's packed with natural and certified organic ingredients, including aloe vera, saw palmetto, peppermint, rosemary, and squalane, to fortify the hair and offset follicles' aging. Thicker hair, volume, softness, shininess, you name it, Bondi Boost delivers everything on its promise. In other words, it has what it takes to be one of the best organic shampoos for hair loss and thinning hair. Also vegan-friendly and cruelty-free.
---
Yves Rocher Density Rescue Shampoo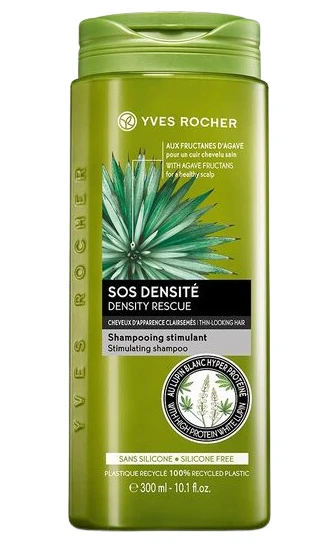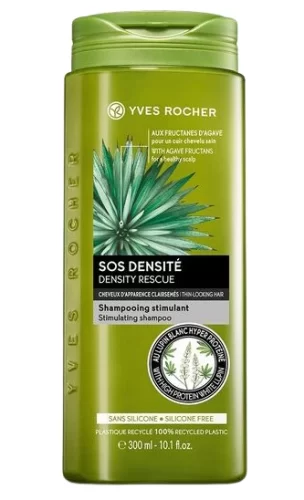 Yves Rocher is committed to natural and organic formulas, growing most of its ingredients in organic fields. Yves Rocher Density Rescue is one of their best natural shampoos for hair loss, being powered by Agave fructans and white lupin. Agave fructans are known to stimulate double microcirculation, allowing the scalp to reinforce blood vessels and form new ones. In the meantime, white lupin nourishes the hair from the roots with its rich content of amino acids, vitamins, and nutrients.
---
Kiehl's Rice and Wheat Volumizing Shampoo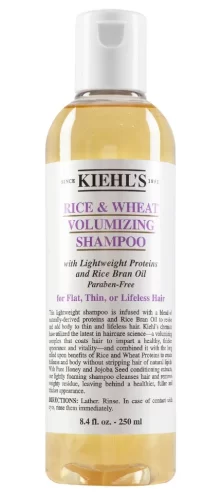 Kiehl's Volumizing Shampoo is going to revive your weak hair and re-energize the scalp with rice and wheat proteins, great for moisturizing and strengthening the hair shafts. There's also honey to add even more moisture and softness, while salicylic acid sloughs off all scalp impurities, creating a perfect environment to support hair growth.
---
Pura D'or Original Gold Label Anti-Hair Thinning Organic Shampoo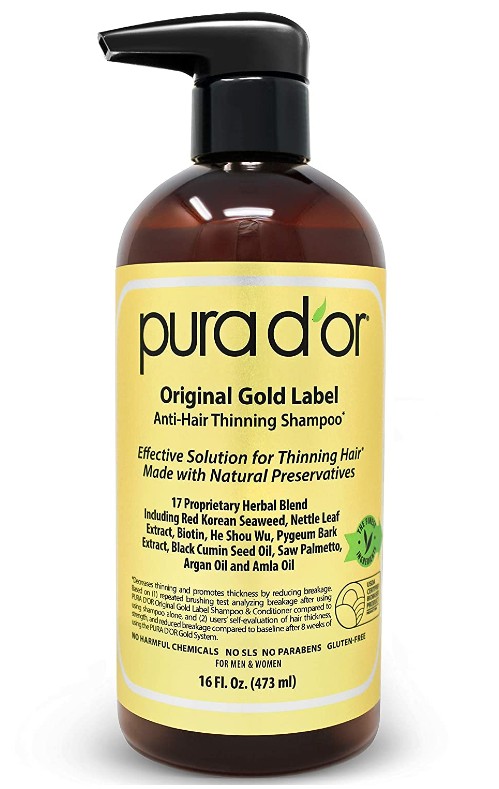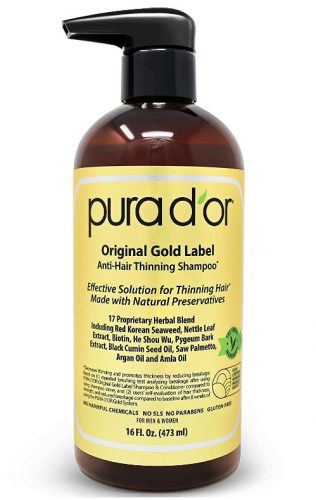 Bestseller on Amazon, Pura D'or Original Gold Label Shampoo addresses hair loss and thinning hair with niacin, argan oil, and biotin. These elements contain beneficial vitamins and nutrients for hair and have antioxidant properties proven to detoxify the scalp. When used regularly, it can help thicken the hair shafts, hydrate the scalp, reduce dryness and irritations and improve hair volume. No wonder it sells like hot cakes.
---
Blossom & Bloom Ginseng + Biotin Volumizing Shampoo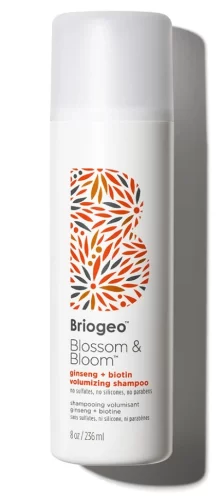 Another best natural shampoo for thinning hair that also works to volumize and intensify comes from Blossom & Bloom, packing 98% naturally-derived ingredients. The shampoo's main selling pitches, biotin, and ginseng put the scalp blood flow on steroids, meaning hair follicles receive more nutrients and vitamins for hair growth. On top of that, the shampoo is also a great scalp cleanser that all hair types can use.
---
Botanic Hearth Biotin Shampoo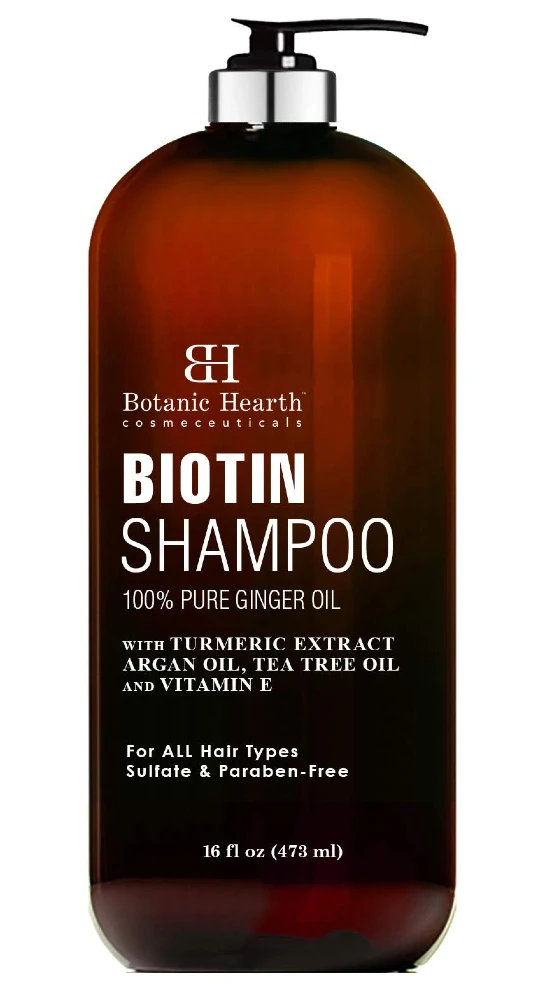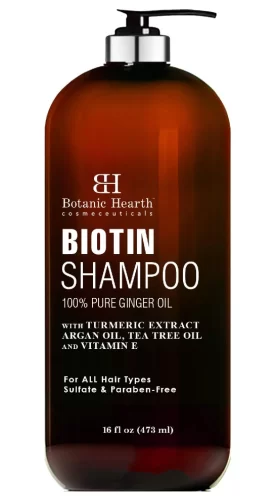 If long, lustrous hair is what you want, try the biotin shampoo by Botanic Hearth. It's made with natural ingredients that promote hair strength and elasticity, like shea butter and apple cider vinegar. The shampoo is a highly effective cleanser that practically decimates dandruff from the scalp, while it promotes intense moisture. Use it together with the Botanic Hearth Conditioner and you just got a killer team that hinders hair breakage and fizziness while softening hair.
---
100% Pure Kelp & Mint Volumizing Shampoo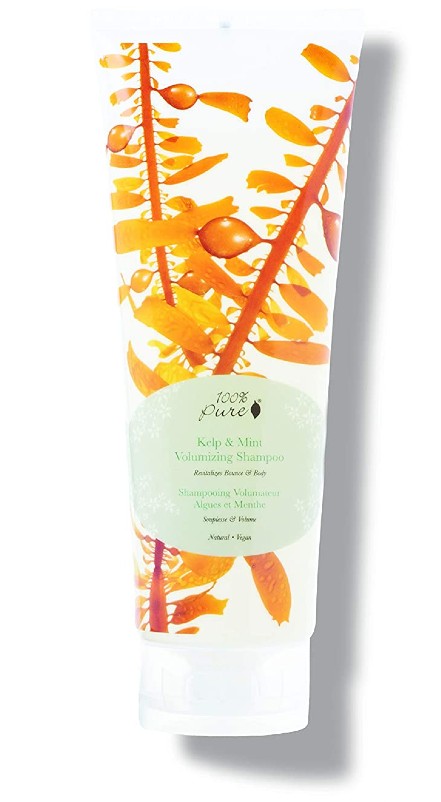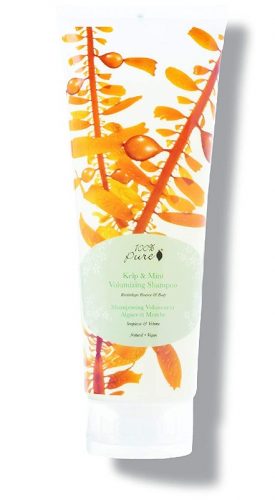 The nourishing and hair thickening shampoo by 100% Pure will definitely give your hair locks extra fullness, volume, and shine. It's enriched with natural ingredients like aloe juice and rose water that provides hydration and moisture, while vitamin B5 and peppermint stimulate blood flow in the scalp, strengthening and fortifying each strand. Plus, they've added sea kelp, a natural hair volumizer, to make sure you'll get nourished, vibrant, and healthy-looking hair after every wash.
---
Pura D'or Professional Grade Natural Shampoo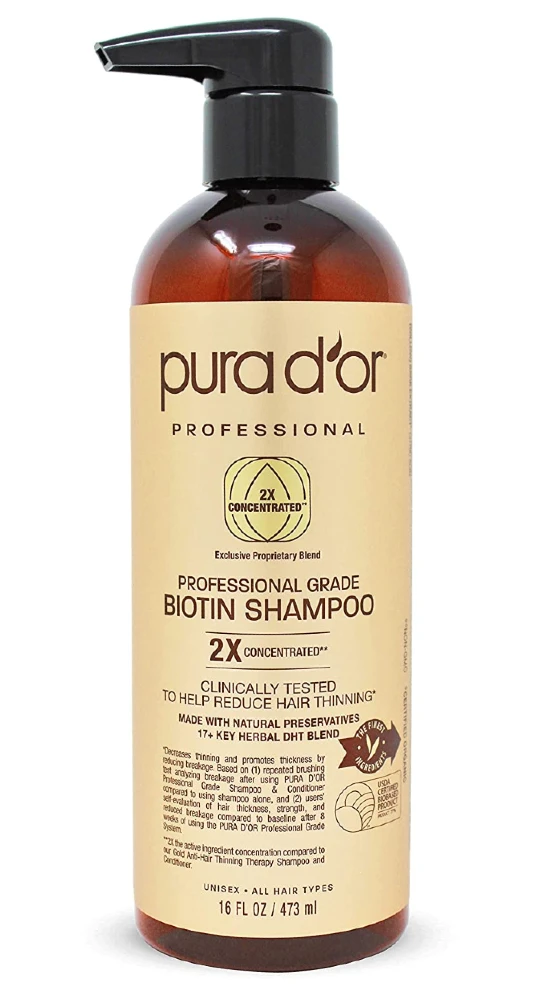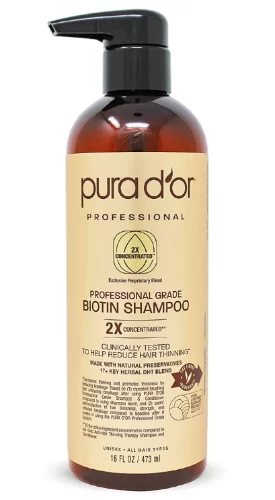 Pura D'or takes the stage again, but this time with a professional-grade organic shampoo twice as concentrated, aiming to strengthen and revitalize the hair shafts. The formula it's underpinned by 17 active DHT blockers to reduce hair follicle damage and encourage healthy hair growth, including Pygeum bark extract and saw palmetto. As one of the best natural shampoos for hair loss, it includes hair-thickening ingredients like tea tree, black cumin seed oil, hibiscus, clary sage, cedarwood, and argan oil. Plus, it's USDA-approved and it uses natural preservatives to maintain the ingredients in their peak potency.
---
Laritelle Fertile Roots Organic Shampoo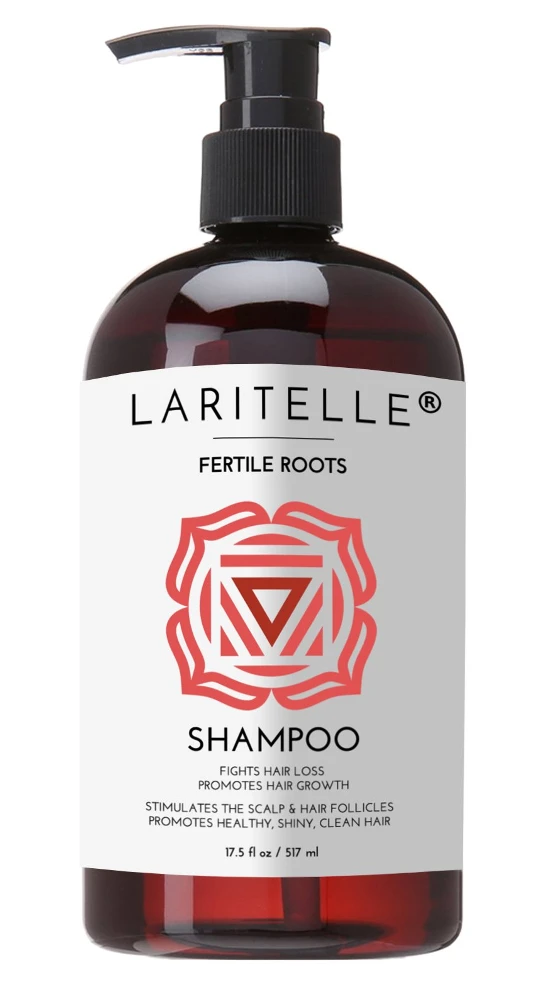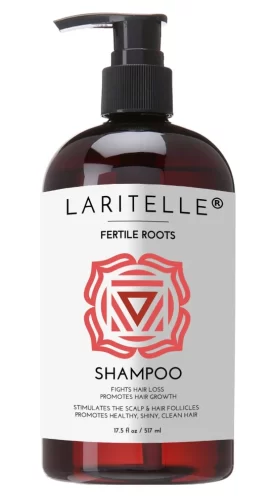 Laritelle Fertile Roots addresses thinning hair with an antioxidant-rich formula and 75% organic ingredients that work to rejuvenate and hydrate the hair. The other 25% of ingredients are naturally derived and pack Centella asiatica, a mega-popular Ayurvedic herb known to increase scalp blood flow and boost hair growth.
---
Luseta Biotin B-Complex Thickening Shampoo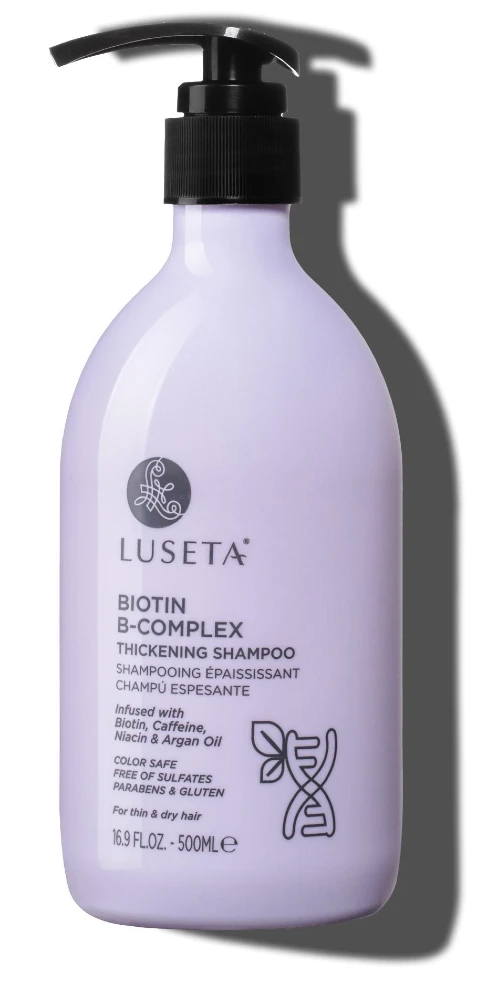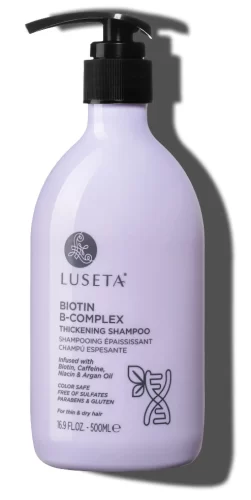 For the best organic shampoo for thinning hair that contains collagen, reach for Luseta Biotin B-Complex. While collagen is popular for its skin benefits, it also promotes healthy hair by providing amino acids, preventing hair thinning, and fighting damage to follicles. In addition, the shampoo promotes thicker hair with argan oil, vitamins A, C, and E, antioxidants, biotin, and omega-6 fatty acids. It's ideal for all hair types, specially created for weakened hair to won't face breakage again.
---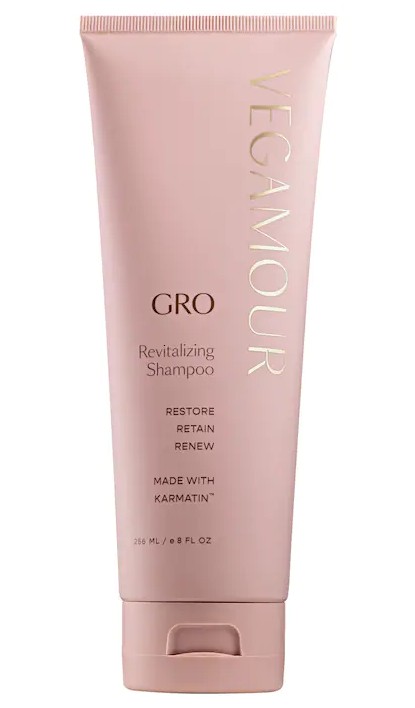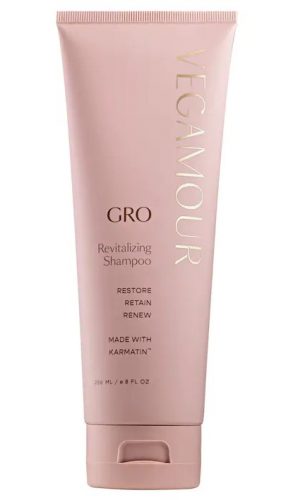 Editor's choice: Vegamour GRO Revitalizing Shampoo for Thinning Hair
The Vegamour GRO Organic Shampoo fights thinning hair with a formula enriched with 100% vegan silk keratin, the protein that helps strengthen hair to prevent breakage and further damage. Unlike animal-derived keratin, this one remains attached to your hair strands even after rinsing, which helps it work more effectively against hair loss. This organic shampoo also contains wild harvested marula, baobab, and ximenia oils that nourish and moisturize the hair without leaving residues behind. Vegamour promises fuller-looking hair as soon as 90 days and an increase of hair density by up to 52% if you use it regularly.
Benefits of using organic shampoos for hair loss
Because organic shampoos are natural-based, they have little to no side effects that may lead to thinning hair.
Natural ingredients are much gentler than chemical compounds thus, they work for all hair types, including sensitive, damaged, thin, and fragile hair.
Organic shampoos skip toxic elements such as parabens and sulfates and don't expose your scalp and hair to harsh chemicals.
They are rich in vitamins, minerals, antioxidants, and nutrients necessary for natural hair growth.
Natural shampoos hydrate, condition, nourish, and repair your scalp and hair so it won't be prone to breakage again.
They are unlikely to cause dryness, itching, or irritations.