With all the hustle and bustle of daily life and all those chemicals we put our hair through, it's no wonder it sometimes looks and feels a bit… tired. But natural leave-in conditioners are here to come to the rescue. These products can provide essential nutrients, hydration, and protection without the potential side effects of chemicals. Since they're left in the hair and not rinsed out, their benefits last throughout the day. They provide continuous hydration to the hair and are also formulated to protect against heat styling tools; some even come with UV protection. Plus, most are lightweight and don't weigh the hair down.
Below we take a closer look at the best natural leave-in conditioners that work great whether you have dry, oily, fine, thick, or curly hair.
How to choose natural conditioners
First thing off, it's paramount to consider your hair's texture and needs. The needs of curly hair differ vastly from those of straight hair. Porosity, density, and oiliness also play a role. Once you've found your hair's characteristics, you can better match it to the right ingredients.
If you have dry hair, look out for hydrating ingredients like aloe vera and shea butter, while oily hair can find balance with sebum-regulating ingredients like green tea extract and witch hazel. Curly or coarse hair can use jojoba and coconut oil to get much-needed hydration and reduce frizz, while fine hair might prefer the lightweight properties of chamomile and panthenol. As you explore options, be wary of hidden additives, even in natural products, and consider the sustainability of your choices.
Our best recommendations
---
1
Aveda Nutriplenish Leave-In Conditioner
Right off the bat, I'm absolutely vibing with the fact that this leave-in conditioner is 98% naturally derived. I mean, in an age where product labels are full of chemicals, it's refreshing to find something clean. However, it's not just about the nature-derived formula. Another standout? The product comes with a B-certified label, which means the brand sources the ingredients responsibly without chemicals.
And yes, the conditioner provides essential thermal and UV protection, protecting hair from the drying effects of the sun and heating tools. Moreover, for those of us concerned about the environment and animal welfare, the recycled packaging and cruelty-free promise are big wins. Key natural ingredients like pomegranate and sunflower seed oils offer nourishment and hydration. All in all, whether your hair's curly or thin, this natural leave-in conditioner is a solid choice. You can use it on wet and dry hair and even as a pre-shampoo treatment. Simple, clean, and effective.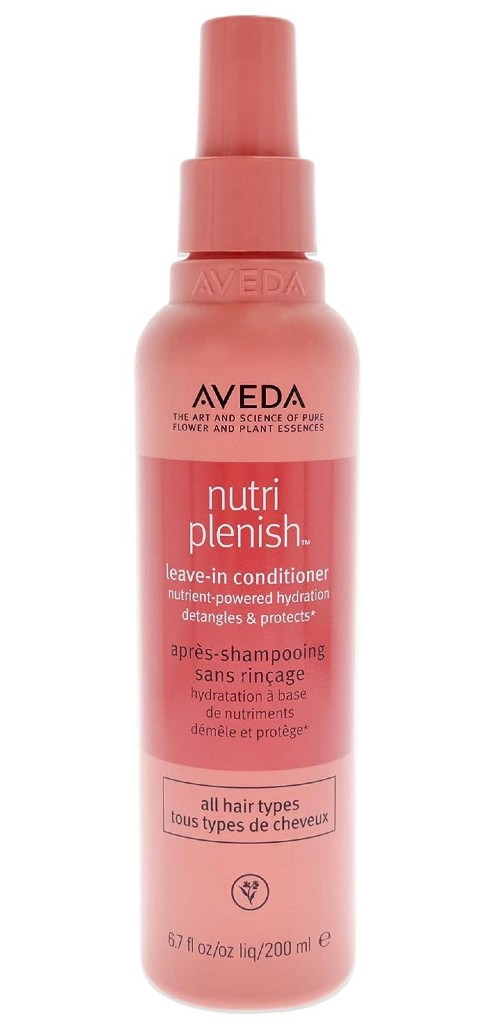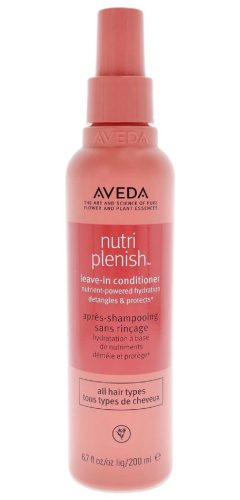 ---
2
Andalou Naturals 1000 Roses Complex Leave-In Conditioner
If you have dry, damaged, or color-treated hair, stick around for this review. Andalou Naturals made this conditioner packed with natural ingredients. Alpine rose stem cells aim to strengthen hair, while the trio of pomegranate, rosehip, and coconut oils work to smooth and protect. For those with color-treated hair, this conditioner provides a layer of defense against color-fade and split ends. The rose scent is noticeable but not overpowering. While the conditioner does moisturize with ingredients like aloe vera and shea butter, it might not be the best solution for dry hair. Overall, it's a solid choice for everyday conditioning with the added benefit of color protection.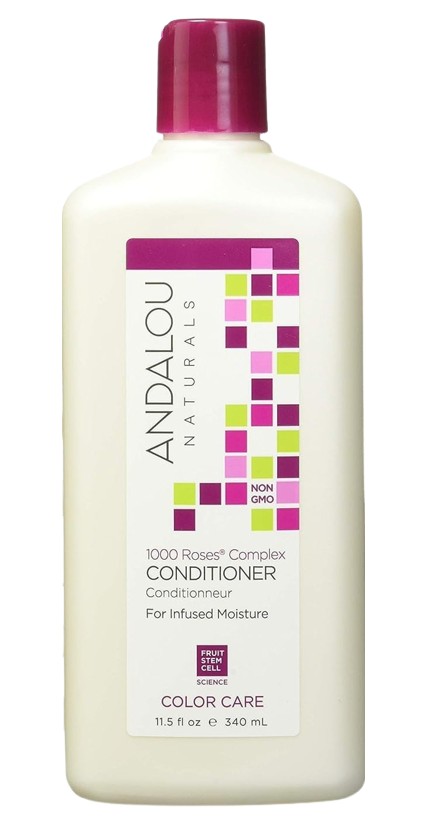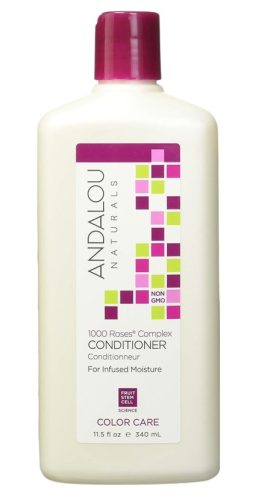 ---
3
SheaMoisture Raw Shea Butter Leave-in Conditioner
Your hair deserves the best care, and this conditioner delivers it. It is enriched with raw shea butter and argan oil, which are some of the best natural moisturizers for your hair. This conditioner will make your hair 8x more hydrated than a regular shampoo; you can trust the reviews that confirm it. The scent is mild and refreshing, and the formula is light and very moisturizing. Overall, it's a great pick for fine, thin, curly, and oily hair.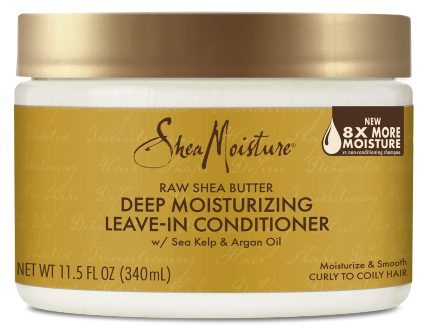 ---
4
Innersense Sweet Spirit Leave-In Conditioner
Innersense Sweet Spirit Leave-In Conditioner is like nature's hug in a bottle and works great for most hair textures. The tamanu oil nourishes the hair, while organic rice proteins add strength and thickness. And with a hint of honey? Your hair gets a touch of natural hold and moisture. After a spritz and a comb-through, you'll feel the natural formula at work, making your hair not just look good but feel good.