A cream to powder foundation goes on like a cream, drying into a powder when it sets onto the skin. So if you're craving the nourishment and moisture of a cream foundation but the soft-touch matte finish of a powder, the best cream to powder foundations here will come in handy. It's not easy to work with transformative makeup products, but this post answers all the questions you may have.
What is a cream to powder foundation?
Creamy foundations have rich textures, emollient and moisturizing benefits, and as you may have guessed, they work wonders for dry and mature skin types. Oh, and creamy foundations have an incredibly staying put power. On the flip side, powder foundations are lightweight, absorb excess sebum, and look more natural than a creamy one — ideal for oily skin.
But what about cream to powder foundation? Such a foundation combines the best characteristics of each one. A cream to powder foundation has a silky, creamy texture that layers effortlessly, evening skin tone, great blend-ability, gives enough coverage to conceal imperfections, yet feels feathery and looks natural, just like a powder foundation. Indeed, with the best cream to powder foundations, you can have the best of both worlds.
Is a cream to powder foundation right for me?
Generally, a cream to powder foundation is ideal for combination skin types. But also, if you have oily skin and the product lacks oils in its formula, you can go ahead and use it. At the same time, you can use a cream to powder foundation when you have slightly dry (not very dry!) skin. The creamy texture delivers a burst of moisture, and when it ends setting, the powder gives that flawless, matte look.
What are the best cream to powder foundations?
Ahead, find the best favorite cream to powder foundations that'll get you a flawless look throughout the day.
---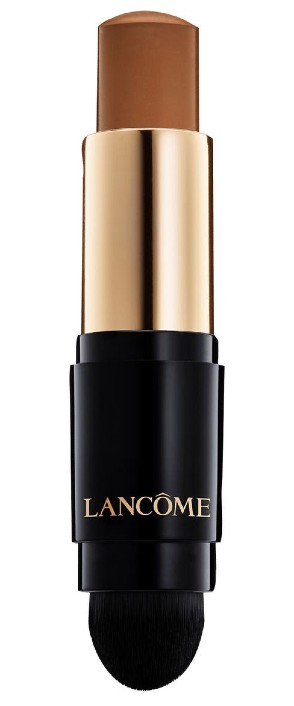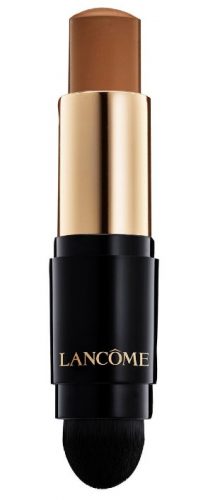 Lancôme Teint Idole Cream to Powder Foundation
One of the best cream to powder foundations was created by Lancôme, being a multitasker that does everything from concealing, contouring, covering, highlighting, and blending while controlling shine. It has buildable coverage yet is lightweight and hydrating, layering seamlessly and drying in a natural-looking matte finish, like your skin, but better. It's the perfect on-the-go foundation if you're looking for an oil-and fragrance-free formula, breathable, that gives full coverage and a velvety matte finish.
---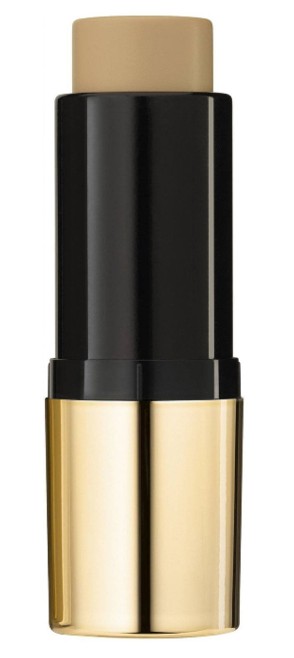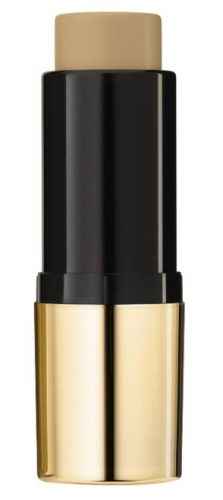 Yves Saint Laurent All Hours Cream to Powder Foundation
YSL made an amazing oil-free foundation stick in a long-wear cream to powder formula for whoever is always on the go. With this foundation, you can have a quick swipe of velvet matte coverage on the entire complexion, on the eye area, or just to cover blemishes there and there. The formula is great if you have oily skin and live in a humid area since it's oil-free and waterproof. It feels super comfy on the skin, lets skin breathe, and doesn't block pores, being one of the best cream to powder foundations out there.
---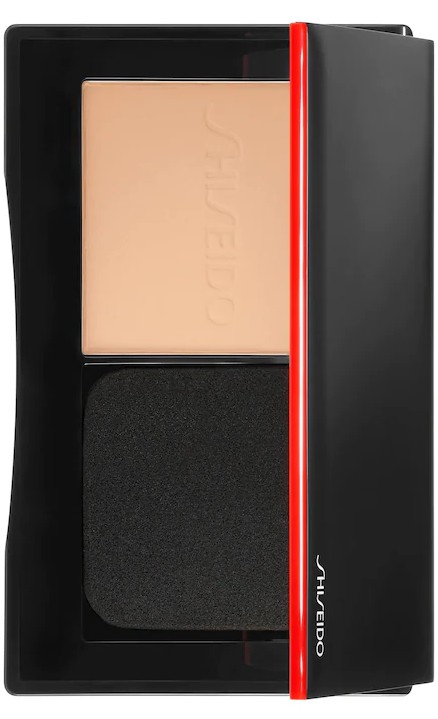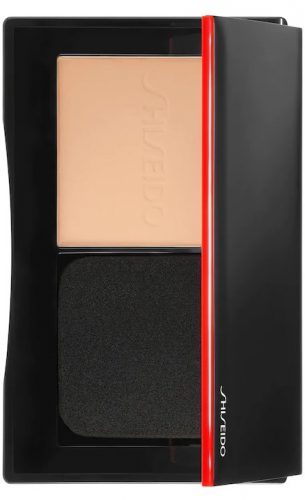 Shiseido Synchro Skin Self-Refreshing Foundation
OK, this is not a cream-to-powder formula, but a super creamy powder that gives instant hydration yet absorbs oil for a whole shine-free day. This foundation is incredibly resistant to humidity, sweat, transferring, and creasing, supported by active force technology. Also, the foundation uses anti-adhesive properties to keep pollution away from the skin, while the antioxidants from wild thyme extract protect against free radical damage.
---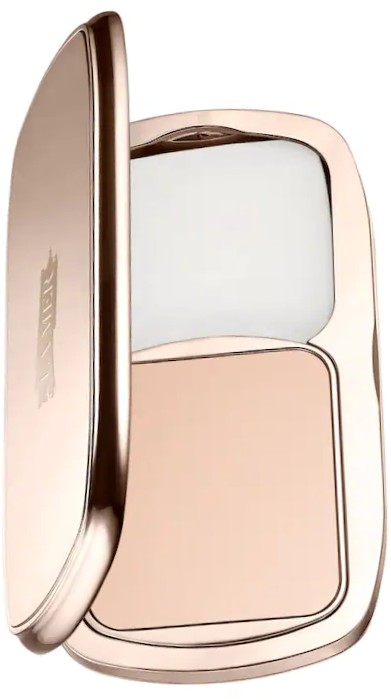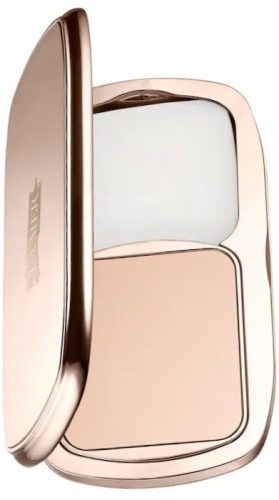 La Mer Soft Moisture Powder Foundation
La Mer also made a powder foundation with a creamy, silky formula. So it literally gives the freshness of a liquid foundation in a light-as-air weightless powder that melts right into the skin, minimizing pores look, evening skin tone, blurring imperfections, and softening fine lines. Bonus: the sponge allows for a sheer, luminous finish if you're using the velvety side or for more coverage if using the textured side. On top of everything, La Mer Soft Moisture is chocked full of antioxidants to protect skin against free radical damage while wearing it, not only covering.
---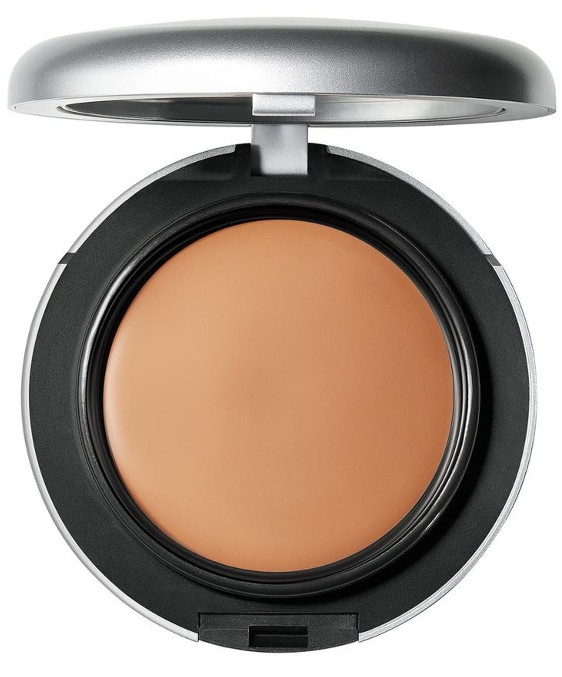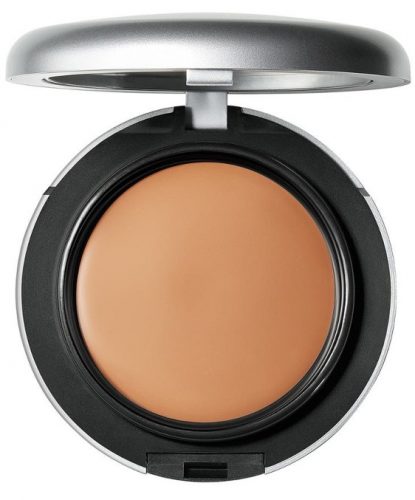 MAC Studio Fix Tech Cream-to-Powder Foundation
If a lightweight, sweat- and humidity-resistant cream-to-powder foundation is your jam, look no further. It glides onto the skin like a creamy emulsion, drying into a soft powder texture, delivering instant moisture, the reason is considered one of the best cream to powder foundations for all skin types. The transformative formula gives medium buildable coverage and a natural matte finish thanks to a try-system blend of water, emollients, and powder. In the end, is a cult favorite!
---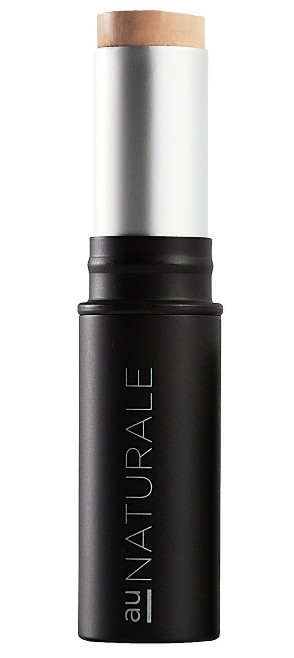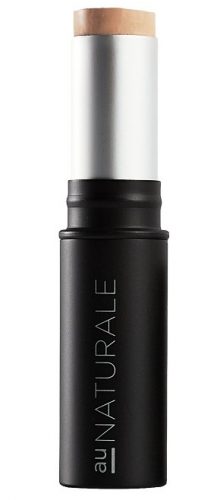 Au Naturale Zero Gravity C2P Foundation
Zero Gravity foundation is the best cream to powder foundation for organic makeup lovers. It's made with meadowfoam seed oil and natural blurring pigments that give from sheer to full coverage the entire day, with a smoothing finish. There's more about it: it contains a blend of natural oils, vitamin E, and candelilla wax, making it an excellent choice for dehydrated skin that wants a matte, flawless finish.
---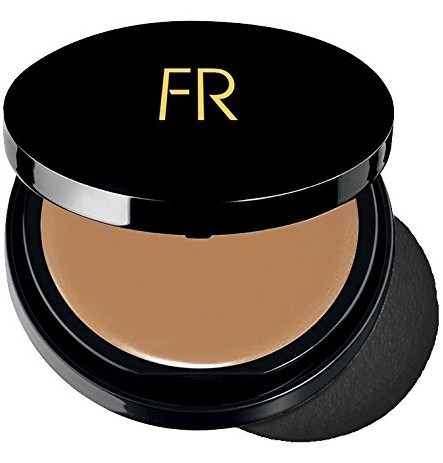 Flori Roberts Cream to Powder Foundation
This cream to powder foundation combines skincare with makeup to protect the complexion while leaving a natural, velvety matte finish. Once applied to the skin, the silky, creamy formula creates a flawless look and long-lasting shine-free coverage. The waxes keep skin hydrated and make a protective film, the kaolin, and zinc help absorb excess sebum, while the retinyl palmitate improves skin tone and unclogs pores. Need more from a foundation?
---
Milani Smooth Finish Cream To Powder Makeup
For an affordable cream to powder foundation, Milani's product stands out. It gives buildable coverage, leaving a soft-matte finish, and blends super easily. Thanks to the addition of light-diffusing particles, it makes the skin appear luminous and radiant, while it also keeps it protected from free radicals with antioxidants. Above all, this foundation is spiked with lily and bamboo extracts to keep the shiny look at bay.