If you're on the hunt for a foundation that promises the best of both worlds, look no further. A cream to powder foundation is the ultimate game-changer in your beauty routine. This multi-tasking marvel glides on like a dream, delivering a creamy and nourishing dose of hydration to your skin. But here's the twist: once it sets, it transforms into a velvety powder, giving you a soft-matte finish that lasts throughout the day. Consider this article your complete guide to navigating the world of cream-to-powder foundations, answering all questions you might have about these versatile beauty wonders.
What is a cream to powder foundation?
Creamy foundations have rich textures and moisturizing benefits as they're filled with emollients and hydrating ingredients. As you may have guessed, they work wonders for people with dry skin. Oh, and creamy foundations have better staying-put power than their counterparts, powder foundations. On the flip side, powder foundations are lightweight, are great for absorbing excess sebum, and usually leave a matte finish—ideal for oily skin.
But what about cream to powder foundations?
In essence, they combine the properties of both creamy and powder foundations into one formulation. Its silky-smooth texture glides on seamlessly, offering effortless blendability and ample coverage to flawlessly mask imperfections. Despite its potent coverage, a cream to powder foundation remains astonishingly lightweight, delivering a naturally radiant look reminiscent of a powder foundation.
Is it right for me? 
Generally, a cream to powder foundation is ideal for combination skin. However, if you have oily skin and the product is free of oil or other comedogenic ingredients, you can go ahead and use it. At the same time, you can use a cream to powder foundation when you have slightly dry (not very dry!) skin. The creamy texture delivers a burst of moisture, and when it ends setting, the powder gives that flawless, matte look.
What are the best cream to powder foundations?
Ahead, find the best cream to powder foundations that'll get you a flawless look throughout the day while infusing your skin with skincare benefits.
---
Lancôme Teint Idôle Ultra Wear Foundation Stick
One of the best cream to powder foundations was created by Lancôme, a multitasker that does everything from concealing, contouring, and highlighting while controlling shine. It has sheer to full buildable coverage yet is lightweight and hydrating, layering seamlessly and drying in a matte finish, like your skin, but better. It's the perfect on-the-go foundation if you're looking for an oil-and fragrance-free formula, breathable, that gives full coverage and a velvety matte finish. And is non-comedogenic and safe for sensitive skin, so everyone can use it.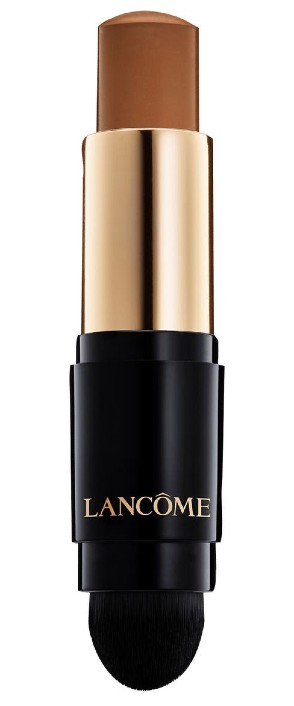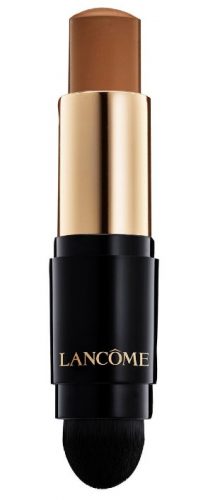 ---
MAC Studio Fix Tech Cream-To-Powder Foundation
Mac's foundation goes on like a creamy, moisturizing foundation, drying to a velvety matte powder that provides medium coverage and a lightweight feeling. The built-in mirror and sponge allow for effortless and mess-free application—one swipe conceals redness, blemishes, and anything in between without creasing or flaking. We like that it has light-diffusing properties that make the skin appear radiant and healthy and skips oils, so it's a solid option for oily skin. Bonus points for the impressive range of shades (42!) with various tones and undertones.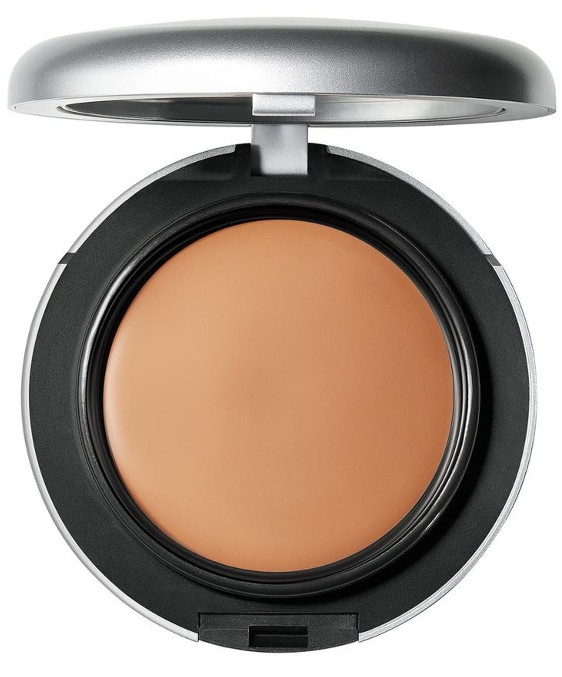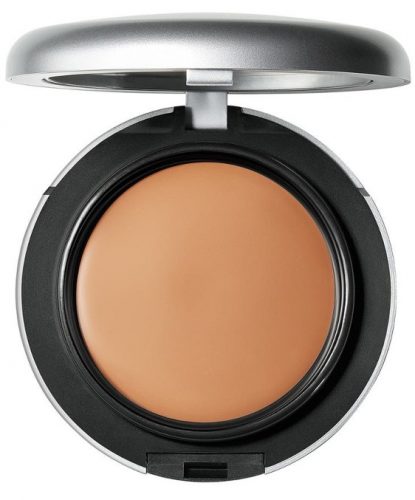 ---
Au Naturale Zero Gravity C2P Foundation
Zero Gravity foundation is the best cream-to-powder foundation for clean makeup lovers, as it's proudly made with 100% natural ingredients and Ecocert-certified blurring pigments that deliver an all-day color stay. The easy-to-use stick lends buildable coverage for a smooth, mattifying finish without masking your skin's radiance. This foundation addresses all skin types, and although it contains a slew of oils and vitamin E, the formula doesn't clog pores, and reviewers attest to it.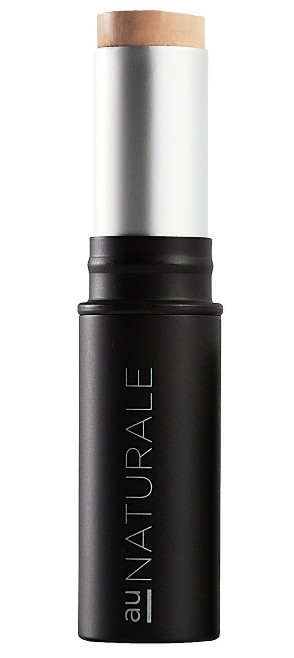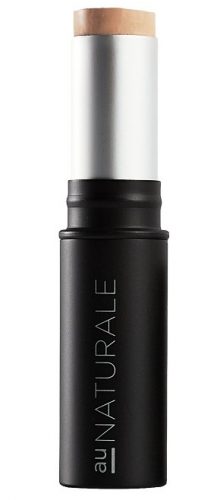 ---
Flori Roberts Cream to Powder Foundation
This one combines skincare with makeup to protect the skin while concealing and ensuring an even, infallible tone. The waxes keep skin hydrated and create a film that seals moisture and shield the skin from external aggressors, and kaolin and zinc help absorb excess sebum. Once applied to the skin, the silky, creamy texture creates a shine-free natural look that lasts throughout the day.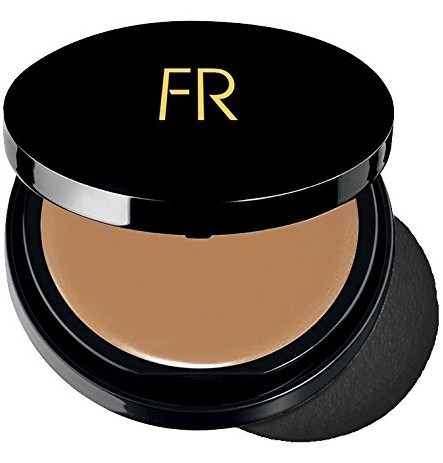 ---
Milani Conceal + Perfect Smooth Finish Cream-To-Powder Foundation
This is your best pick if you're on a budget. We (and many other people) like that it gives full coverage without the cakiness and a soft-matte finish that tamps down shine. Despite how thick it may look in the carry compact, it feels featherweight and breathable. Plus, it's available in 12-inclusive shades.
---