A foundation is more than just a pretty face, especially in this era of clean beauty with double-duty products at every corner that do more than just beautify. If you have dry skin, it's time to ditch those chemical-laden products and opt for the good stuff—natural, organic foundations that quench your skin's thirst with hydrating ingredients and give it that plump look. So if you are looking for the best natural, organic, and clean foundations for dry skin, you are in the right spot.
How to find a natural foundation that's right for your dry skin
Even if a foundation is all natural, it doesn't necessarily mean it's good for you. A parched complexion can be quite demanding, so consider a product that not only provides coverage but also offers long-lasting moisture and nourishment without exacerbating dryness. Ideally, keep an eye on liquid and creamy foundations because are more likely to provide the necessary hydration your parched skin needs, whereas powder foundations can accentuate dry patches. Also, a good foundation for dry skin should contain ingredients that help lock moisture in, like squalane, vitamin E, and waxes.
How we researched the products
With the nebulous definitions of what "organic" and "natural" actually mean in the beauty industry, it can be quite a challenge to find products that truly meet these standards. Many brands use vague or misleading language on their labels, making it difficult for consumers to know exactly what they're getting. For this reason, when we conducted our research to find the best natural and organic foundations for dry skin, we only evaluated options from brands that have third-party certifications from agencies like USDA Organic, Cosmos, Ecocert, and B Corp. This means the products meet rigorous standards for sustainability, organic ingredients, and ethical business practices.
To compile this list, we also took into account the feedback of online reviewers with dry skin. We carefully analyzed their opinions, and it turns out these are the clear-cut winners that have received the most positive feedback and delivered the best results. On we go.
Our top picks for the best natural and organic foundations for dry skin
---
Inika Classic Certified Organic Liquid Foundation
You can't talk about organic makeup without giving a special shoutout to Inika, the first brand to prove that 100% natural doesn't have to compromise on performance. This certified organic foundation works so well on dry skin thanks to the liquid texture and the addition of hyaluronic acid. The formula is also chock-full of botanical ingredients with hydrating properties and natural antioxidants that provide all-day-long protection. You can expect buildable coverage that leaves a healthy-looking finish without caking or creasing.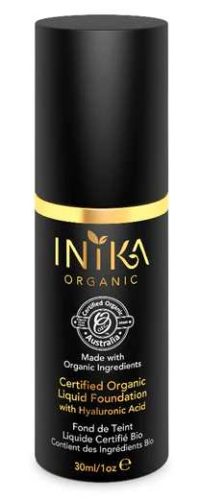 ---
100% Pure Fruit Pigmented Full Coverage Water Foundation
A team favorite, this organic foundation earns big points for its natural formula loaded with plant-based pigments and lots of nourishing extracts. From aloe vera, green tea, and resveratrol-rich grapes to acai berries, the foundation packs everything your dry skin needs and nothing that it doesn't. The consistency is also perfect, not too watery and not too thick, which makes it feels weightless and comfortable on the skin. Moreover, the foundation is sold in 19 shades ranging from light to dark, with options for warm, cool, and neutral undertones alike.


---
Well People Bio Stick Foundation
This EWG-verified foundation is made with certified organic ingredients to care for your skin and not only camouflage flaws—consider it "your skin but better" in a stick. The creamy and malleable formula makes it easy to tailor to your desired coverage and stays weightless and breathable no matter how much you build it up. We give it extra credit for boasting an ultra-creamy texture that seamlessly melts on the skin upon application. One reviewer notes that "It's freaking awesome, especially for dry skin peeps. Literally gets better over time and my skin is no longer flaking off within 2 hours of putting on foundation." We have nothing further to add.

---
Jane Iredale HydroPure™ Tinted Serum
Skincare and makeup meet in this hybrid formula that promises to even tone and blur imperfections while a mix of skin-loving ingredients relieves dryness. Encapsulated liposomes that contain mineral pigments are suspended in a serum chock full of moisturizing heavy hitters like hyaluronic acid, squalane, and shea butter. The result? A sheer, dewy finish that's perfect for that effortless no-makeup makeup look and deep hydration that lasts.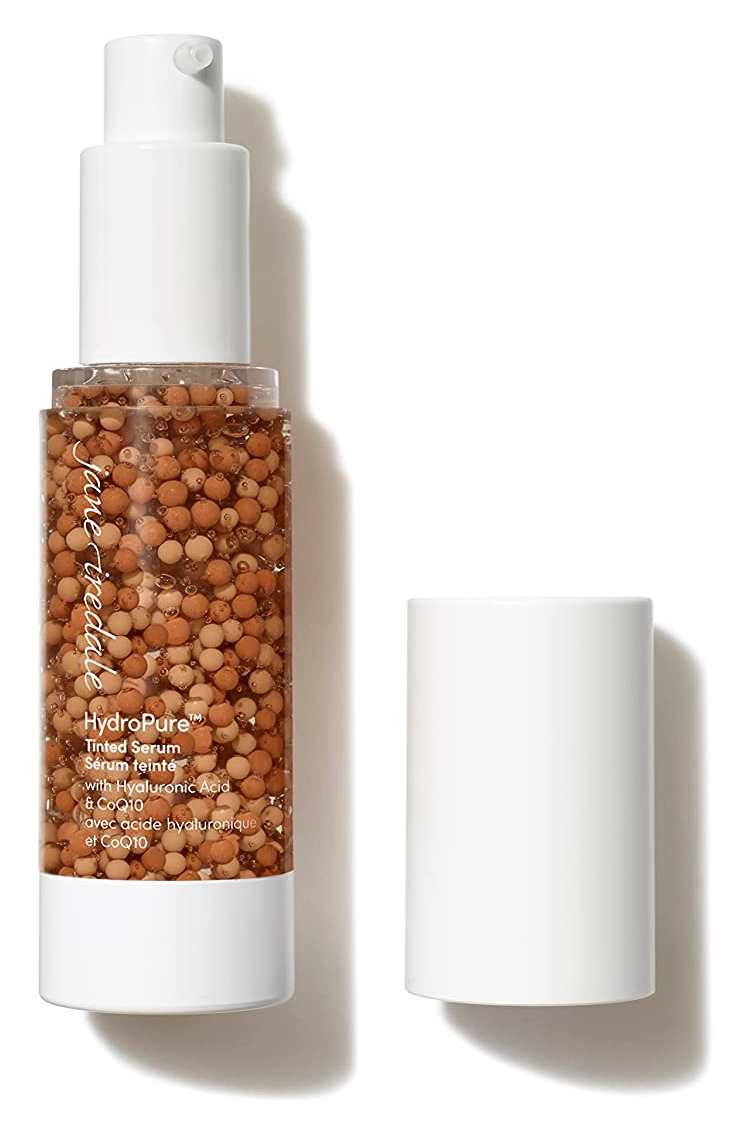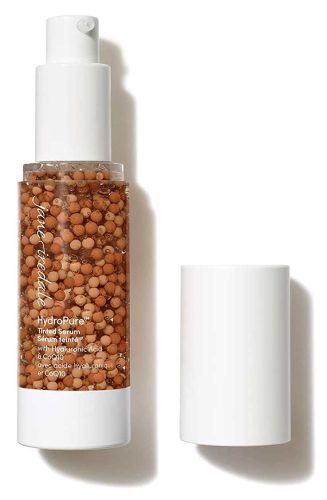 ---
Physicians Formula Organic Wear All Natural Liquid Foundation
We love an affordable organic makeup gem, and this budget buy from Physician's Formula is one of the best organic foundations for dry skin that won't break the bank. With one coat, it gives the sheer wash that you would expect from a serum-like formula, but you can also build it up on areas you need more coverage without stressing about cakiness. The elixir foundation is made in a base of hydrating organic orange fruit water, plus it contains squalane, jojoba oil, and probiotics to moisturize and encourage skin repair every time you wear it. However, seeing a wider shade range would be nice—there are only 12.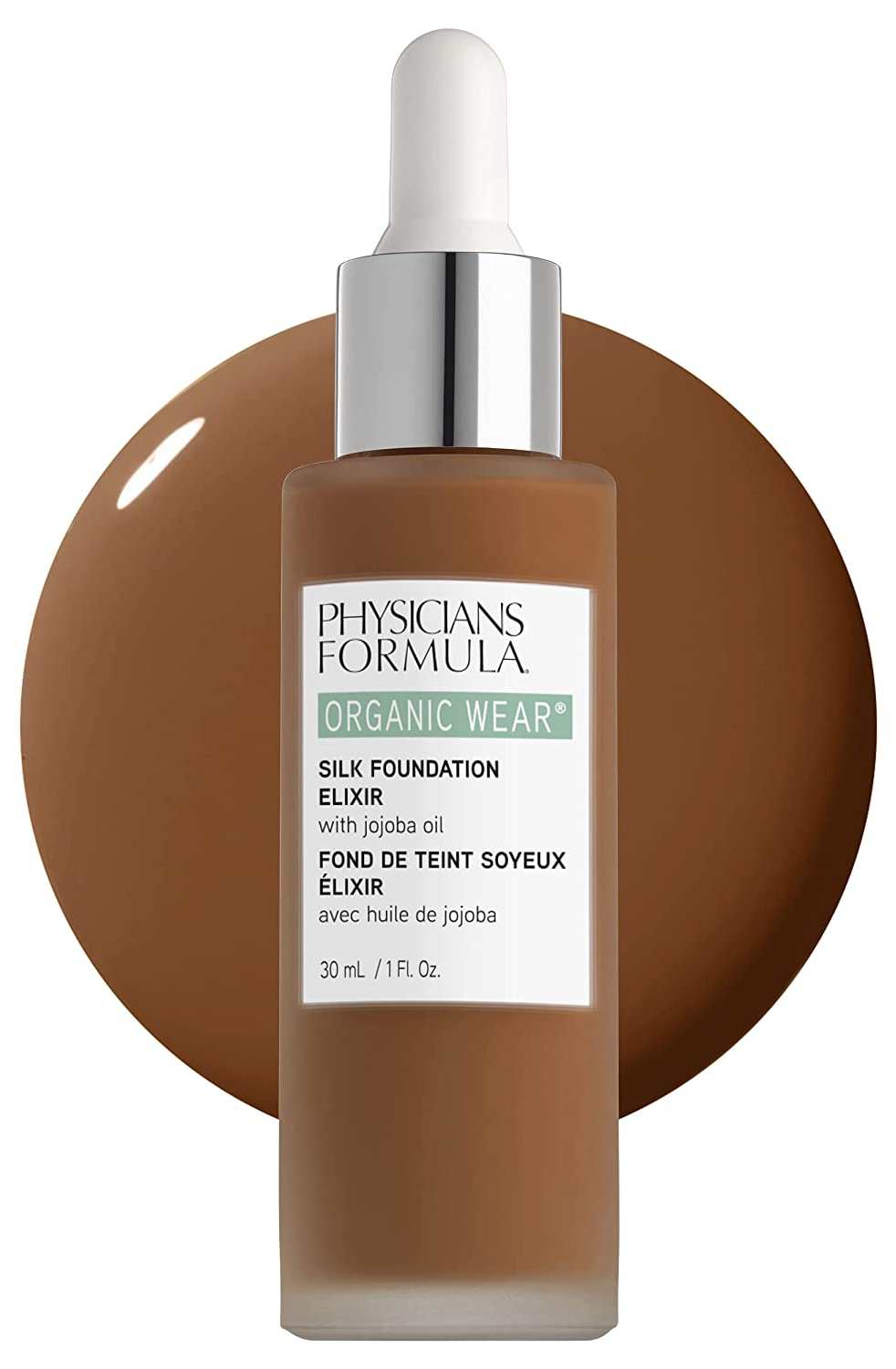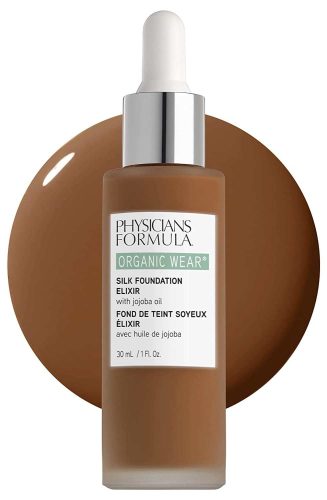 ---
Ilia Natural True Skin Serum Foundation
This clean and chemical-free foundation is nothing short of amazing. It's no wonder why we keep recommending it to everyone who's looking for a clean, skincare-infused formula that doesn't skimp on results. And with the new addition of hydrating niacinamide and soothing allantoin, along with its signature aloe vera base, this foundation is the ultimate multi-tasker that not only provides skin-like medium coverage but also hydrates and nurtures. Quite impressively, it comes in a range of 30 shades in a mixture of neutral, warm, and cool undertones.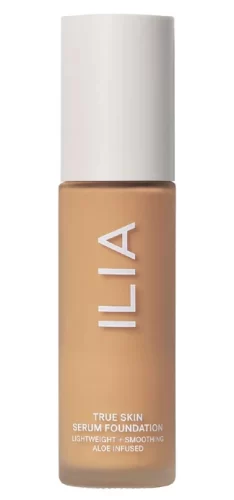 ---
RMS Beauty ReEvolve Natural Finish Liquid Foundation
If you want a liquid foundation that quenches dry skin and gives a natural finish look that's so good it'll have people thinking you woke up like that, you found it. This product is versatile and ensures buildable coverage that allows you to create any look you want, from barely-there to full-on glam, with ease. Its formula is proudly formulated with organic ingredients, including moisturizing olive oil, squalane, and vitamin E, promising to leave the skin feeling soft and radiant. Even beauty icon Miranda Kerr is a fan!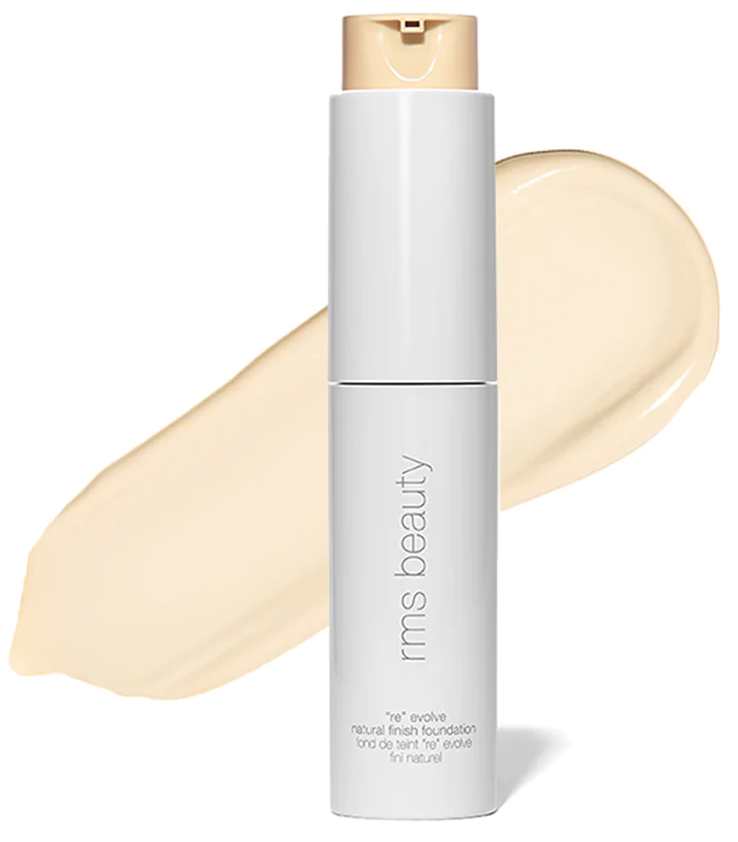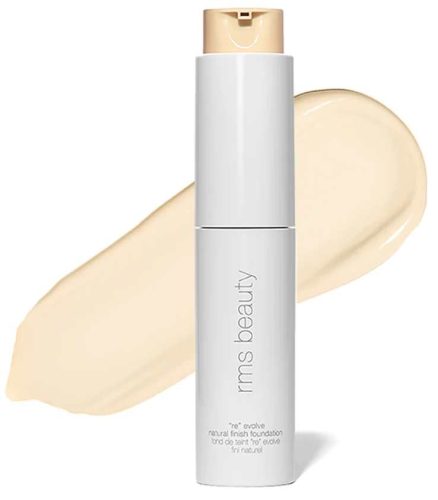 ---
Chantecaille Future Skin
Chantecaille's iconic foundation is formulated with a whopping 60% water, which gives it a weightless texture and a hydrating sensation that'll quench even the thirstiest of skin. The coverage is medium, but if you feel like you need a full-on beat, just layer it up without stressing about that cakey or settling-into-fine-lines look. We also love that it's supercharged with antioxidants, including green tea and rosemary, so you get some additional defense against free radicals when wearing it.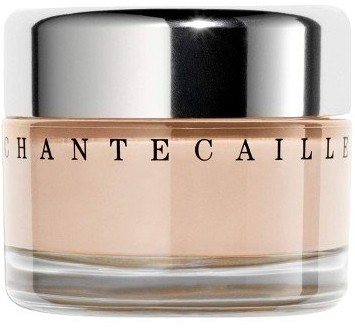 ---