With the best concealers for dry skin we've rounded up for you, be sure you win the day. Concealers are the true heroes of our makeup bags, the only fast way to hide tiredness signs and go in the world like we had enough sleep, didn't party, or worked too much.
What concealer is best dry skin
The skin type is a key factor when choosing a concealer, especially when the skin is dehydrated. If you don't pick the concealer according to your skin needs, you might end up with flaky areas and visible fine lines. For instance, "concealers that are targeted for acne, or those that contain oil-absorbing powders like kaolin and other clays, will be more drying to the skin," explains Kelly Dobos, a cosmetic chemist. As such, you want your concealer to be either liquid or creamy, and avoid powder formulas. Equally important, the best concealers that work for dry skin should be infused with hydrating and moisturizing ingredients, such as hyaluronic acid, ceramides, peptides, vitamin E, squalane, and essential oils. But wait. The ideal concealer for dry skin should also stay flawless all day, not crease, blend seamlessly, and of course, it should look invisible. It might sound like an impossible mission, but we're here to help.
If you have dry skin and found no concealer to fit you, this is your place. Here, the seven best concealers for dry skin.
---
bareMinerals Creamy Correcting Concealer
bareMinerals created a cult-favorite multitasker that's concealer, skincare, and sunscreen in one clean product. Lacking synthetic fragrances and parabens, this concealer includes candelilla wax to nourish your dry skin and lemon peel extract to help brighten dark circles with each application. Plus, it gives natural mineral sun protection with 20 SPF while assuring medium to full coverage that's effortlessly buildable!
---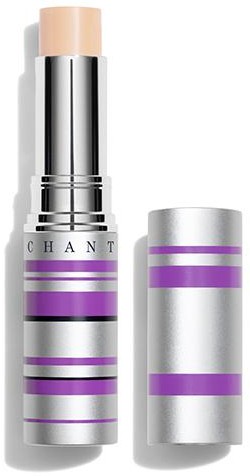 Chantecaille Real Skin Eye and Face Stick
This one checks all the boxes of the best concealer for dry skin — hydrating, lightweight, and staying power. And if you strive for a natural finish, no second thoughts needed. Not to mention how moisturizing is for the skin due to squalane and sunflower seed oil, while raspberry stem cells and hibiscus extract offer anti-aging properties to the eye area. Plus, it's got enough shades so you can easily find your best match!
---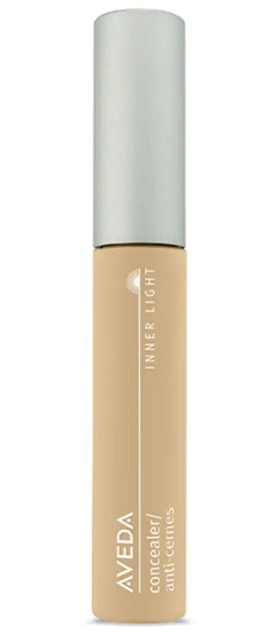 Aveda Inner Light Concealer
Want to moisturize and camouflage dark circles while letting light in? Cuz this concealer does just that. Aveda Inner Light Concealer is made with reflective minerals to add radiance to the skin, while the water base, glycerin, murumuru seed butter, and vegetable oil thoroughly hydrate the skin, keeping it quenched. Everybody loves it because it doesn't settle into fine lines and is so simple to use, thanks to the easy-gliding wand applicator.
---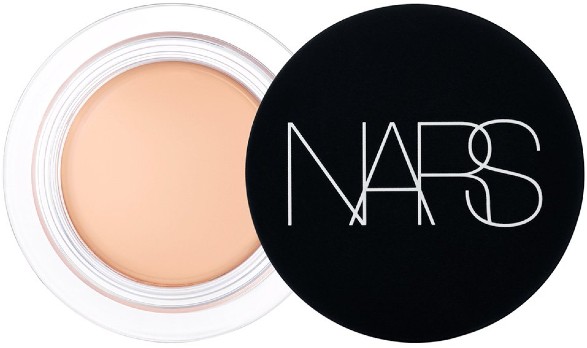 NARS Soft Matte Complete Concealer
Praised by makeup artists, this creamy concealer assures full coverage to hide tired eyes while being moisturizing enough to be considered one of the best concealers for dry skin. Dab your finger into the pot and pat dark circles and spots for infallible coverage that lasts no matter what. Infused with peptide, hyaluronic acid, and antioxidants, it's like skincare in a pot that also conceals and nourishes the eye area while leaving a soft matte natural finish.
---


Clinique Airbrush Concealer
Fake a good sleep with Clinique Airbrush Concealer. Its light formula layers and blends like a dream, flowing through for smooth brush-on application. The creamy texture helps soften the look of fine lines and hydrate skin, while the light-diffusing optics aid in brightening dark circles' look. Oh, and it's infused with caffeine for antioxidant protection.
---


Jane Iredale Active Light Under-Eye Concealer
If you're into organic skincare, look no further. This one is the best natural concealer for dry skin having a clean formula that's also nourishing and brightening. Made with avocado oil, sunflower seed oil, rosehip oil, beeswax, and candelilla wax, all great at locking moisture in. At the same time, since it contains a blend of botanical extracts, including white tea, and rosemary it has antioxidant effects on your skin. So, it not only covers but nourishes and protects — that's what I call a win-win.
---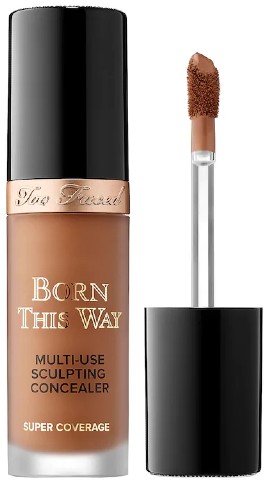 Too Faced Born This Way Concealer
For a hydrating concealer that loves dry skin yet is oil-free, this is your best bet. The liquid formula is enriched with coconut water to replenish skin moisture, plus hyaluronic acid, and alpine rose to keep the eye area healthy. It leaves skin smooth, conceals, contours, highlights, and gives full unbeatable coverage, yet feels as lightweight as a feather. And with so many shades available, you won't need to settle for close enough.
---