From contouring and highlighting the face's structure to disguising dark under-eye circles and camouflaging blemishes, finding the best concealer for sensitive skin is the perfect way to create a healthy look sans irritation. The skin around the eyes is already fragile and prone to laxity, as it lacks sebaceous glands, collagen, and elastin fibers, so using anything that leaves it parched or feeling tight is a big no-no. Instead, you should focus on formulas that load skin-loving ingredients and skip unforgiving synthetic compounds like PFAS, parabens, mercury, and synthetic fragrances.
And that's exactly what we have prepared for you: The top-performing concealers for your sensitive skin that do incredibly well at hiding fatigue signs, highlighting, and contouring while keeping skin safe and sound. And no, they don't crease, flake, or settle into fine lines.
How to find the perfect concealer for you
Sensitive skin is already delicate, so dealing with the eye area is more complicated than usual. What you apply to the thinnest area of your face needs to include gentle and non-irritating ingredients. Ideally, look out for products that have been tested for safety and tolerability to use around the eyes. Also, head towards formulas free of harsh agents, such as alcohol, fragrances, and synthetic dyes as these are likely to trigger irritation.
If you have dry, sensitive skin, consider creamy or liquid concealers. Alternatively, if your skin tends to be oily and prone to acne, look for a non-comedogenic formula that preferably has a mattifying finish. Above all else, you really want your concealer to layer evenly, blend effortlessly, brighten, camouflage sans creasing and flaking, and stay put all day.
The best concealers for sensitive skin
Finding a great concealer is challenging enough, but for those with easily reactive skin, the already tough task is even more daunting. So we evaluated the vast market and found the gentlest concealers for sensitive skin that'll put you in the fast lane for a luminous eye area, an even tone, and a defined look in a matter of seconds. We have put in the hard work, scouring over 200 products, to bring you a curated selection of only the best of the best. These 12 concealers were handpicked based on their level of coverage, variety of finishes, extensive shade ranges, and, most importantly, their gentle and hydrating formulas that won't irritate sensitive skin.
Whether you're on a tight budget or willing to splurge, we've got you covered with options to fit all levels and types of coverage.
---
Best overall
Lancôme Teint Idole Concealer
This cult-favorite concealer is loaded with pigment that gives generous coverage in one swipe and leaves a natural matte finish with no creasing or caking. The creamy liquid consistency makes the formula ultra-blendable, and most people laud it for its rich and moisturizing feel that gives comfort and hydration throughout the day. We're huge fans of the pointed and ultra-flexible tip, which allows for precise application and seamless coverage. Bonus: Lancôme Teint Idole Concealer is tested under dermatological control and is suitable for sensitive skin. In a nutshell, it's a game-changer for problematic complexions.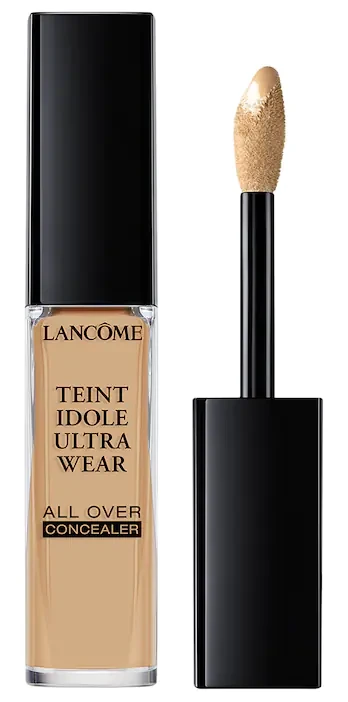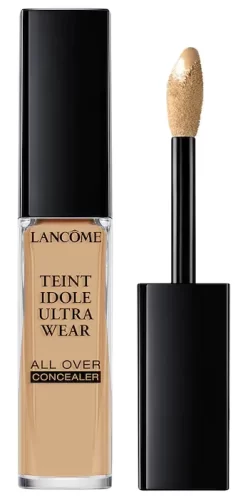 ---
Best for light tones
Jane Iredale Active Light Under-Eye Concealer
Jane Iredale Active Light Under-Eye Concealer may be your best bet if you're into clean makeup. It is an ideal concealer for sensitive skin because it's made with moisture-sealing oils, such as avocado oil and sunflower seed oil, while beeswax and candelilla wax nourish and soften. It performs great on coverage, and the mousse-like formula gives the skin instant relief while refracting light for a soft-focus finish. Unfortunately, this concealer lacks darker shades.


---
Best for hydration
RMS Beauty "Un" Cover-up Concealer
Filled with coconut oil, castor seed oil, beeswax, jojoba seed oil, and cocoa butter, this concealer melts on the skin as a rich cream that hydrates in-depth without creasing. The lightweight yet richly pigmented formula covers dark circles and imperfections, and you won't even feel like wearing it. It provides sheer to full buildable coverage, leaves a natural finish, and comes in fully recyclable packaging. No matter how you slice it, it's the perfect concealer for dry, sensitive skin.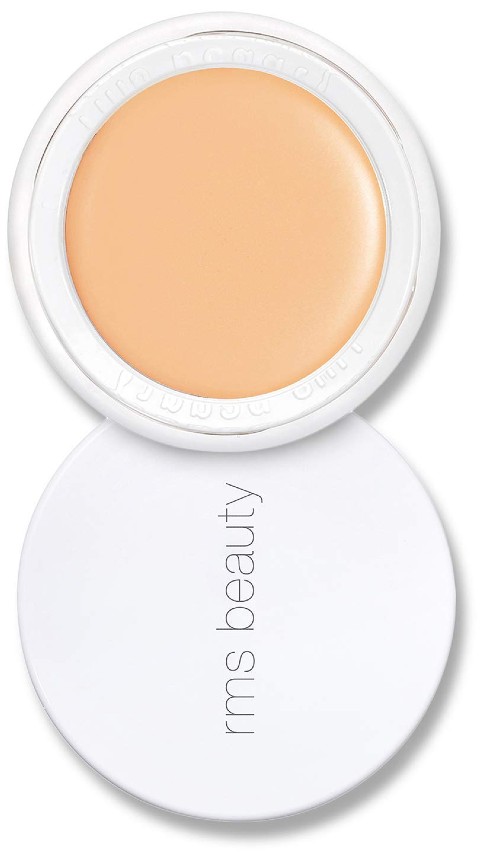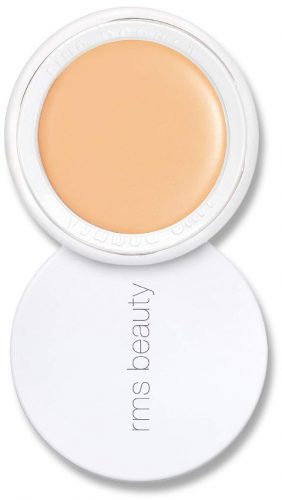 ---
Best with SPF
Illuminaré Concealing Mineral Foundation
Illuminaré holds nothing back with this 3-in-1 multitasker, that works as a foundation, concealer, and mineral sunscreen. This multipurpose concealer is rich and creamy and can be used to cover blemishes, redness, dark circles, and correct tone. The oil-free formula is ideal for those who have sensitive skin prone to breakouts. It gets extra credit for being void of perfumes, petroleum, artificial dyes, and talc, and because it's certified for SPF protection, skin sensitivity, and phototoxicity by New York AMA Labs.

---
Best for puffiness
Milk Makeup Sunshine Under Eye Tint + Brighten
This concealer delivers light and natural coverage and brightens, minimizing dark circles over time (thanks to vitamin C). The 99% natural formula also loads hyaluronic acid, squalane, and shea butter, to name a few, meaning it performs amazingly at hydrating and sealing moisture into the skin. Thanks to the creamy liquid consistency, you can easily blend the formula over the eye area and build on patches that need a little more blurring. Plus, the ball applicator makes it effortless to apply and gives a relieving massage, which is great for puffy eyes.


---
Best matte finish
NARS Soft Matte Complete Concealer
Praised by makeup artists, Nars Soft Matte Complete Concealer caught the beauty world by storm due to its high-coverage creamy formula that easily blurs dark circles and redness without weighing down the skin. This concealer is infused with peptides, hyaluronic acid, and antioxidants to nourish and moisturize parched skin and leaves a soft matte natural finish without settling. As an added bonus, it's non-acnegenic aka it won't ever clog pores, so you can go ahead and use it on cheeks or wherever you want to camouflage large pores and blemishes.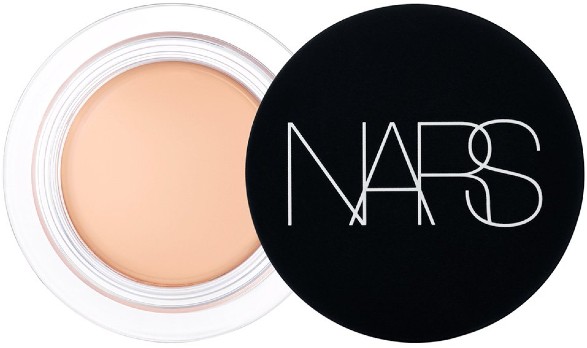 ---
Most affordable
Elf Hydrating Camo Concealer
True to its name, this concealer is super hydrating, has a thick consistency, and delivers full coverage that lasts—and all for 7 bucks. The large doe wand allows you to apply concealer seamlessly underneath your eye, without mess or effort. Elf Hydrating Camo Concealer has a satin-like finish, it never flakes, has close to 25,000 likes from Amazon shoppers, and comes in 25 shades. A winner.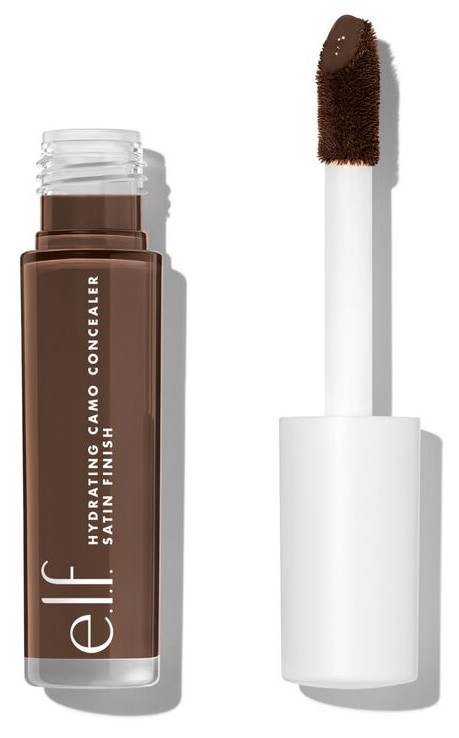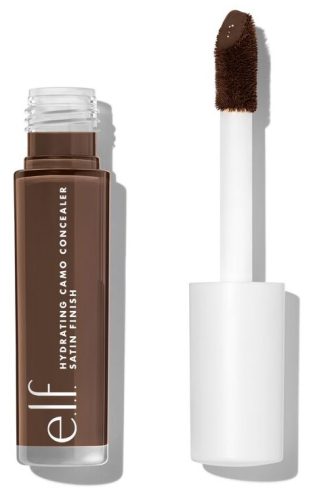 ---
Best powder
Bare Minerals Loose Powder Concealer
This loose powder concealer is made with only seven ingredients, including titanium dioxide and zinc oxide, two naturally-derived minerals that provide protection against harmful sun rays. It lasts for hours, gives lightweight coverage with a natural-looking finish and a silky, non-drying feel. All in a breathable, non-comedogenic formula, ideal for those with sensitive skin that struggle with excess oil and breakouts. P.S.: The finely milled formula is great at thwarting excess oil.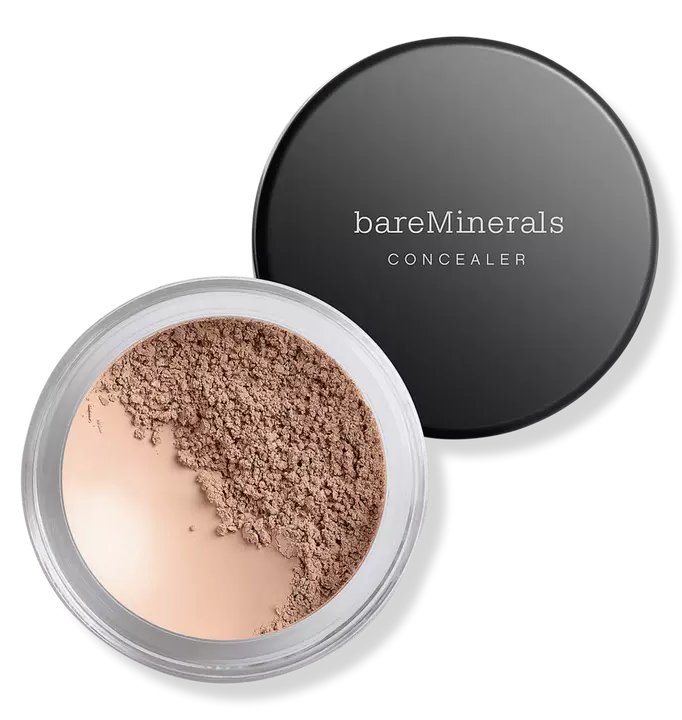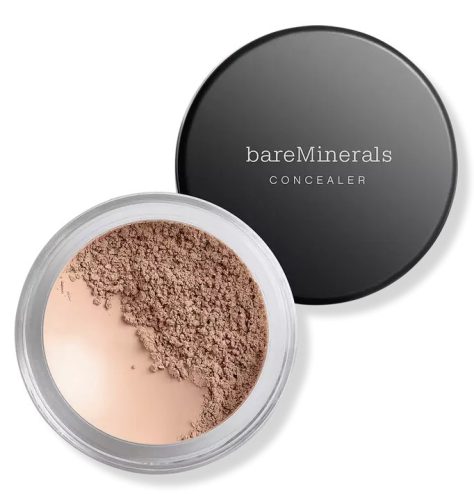 ---
Best lasting power
Clinique Beyond Perfecting Concealer
With a single stroke of the brush, the ultra-moisturizing formula instantly blurs the look of imperfections. Clinique's multi-tasking concealer disguises dark circles and helps you create a more defined structure to the face without leaving skin parched due to the hydrating (yet oil-free) formula that packs glycerin, hyaluronic acid, and soy protein. While many concealers will fade by lunchtime, this one lasts all day, since it's transfer-resistant. It has a silky texture that earns a top score for spreadability and a perfect score for consistency, plus it skips fragrances and alcohol.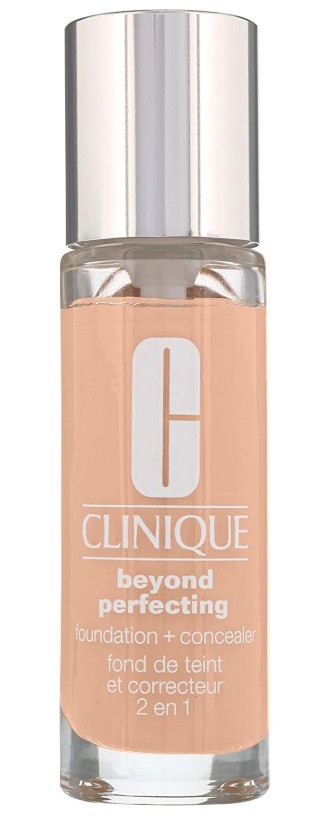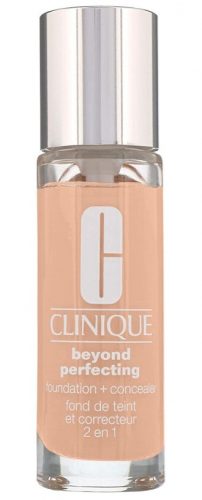 ---
Best for anti-aging
PÜR 4-in-1 Sculpting Concealer
Is your under-eye skin in need of a pick-me-up? This skincare-infused concealer got you covered with a moisturizing formula that covers, brightens, and renews. A life-saver, Pur Sculpting Concealer is packed with an encapsulated blend of retinol, lactic acid, shea butter, and ceramides to soften crow's feet and brighten the eye area. Finally, the concealer provides medium to full coverage without looking cakey, and we love the pen applicator that makes it so easy to dab and blend, effort-free.


---
Best organic formula
Juice Beauty Phyto-Pigments Perfecting Concealer
Perfecting Concealer is so cleanly formulated, a special boon for those who want an organic concealer. With a high-pigment and creamy texture, this concealer delivers natural, crease-free coverage and blends effortlessly. Infused with coconut, grapeseed, and jojoba, it's great for those who have skin that skews dry. Plant-derived Phyto-Pigments conceal discolorations, dark circles, and other skin imperfections in a matter of seconds while calming redness and minimizing irritation.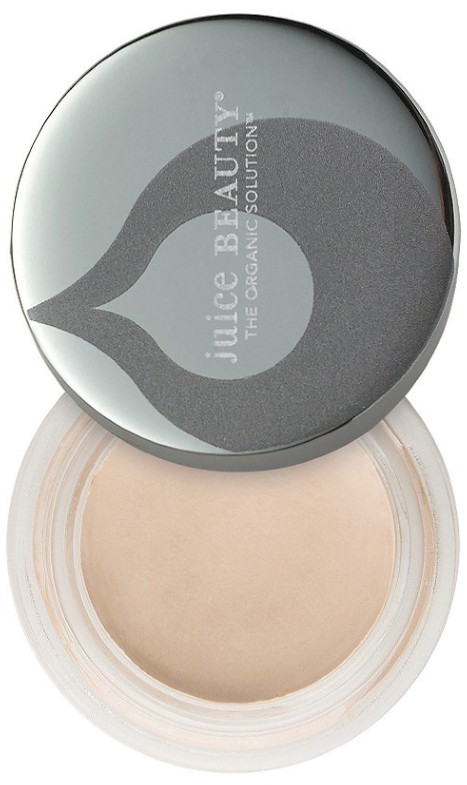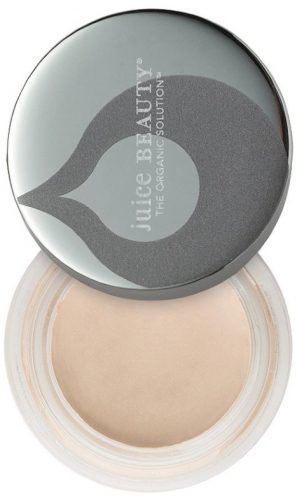 ---
Widest range of shades
Kosas Revealer Concealer
Thanks to its hydrating blend of vitamin B5, peptide, and hyaluronic acid, this concealer doubles as an eye cream, plumping and infusing skin with deep moisture. The creamy texture is beyond silky for a cushiony dewy finish that doesn't crack and addresses any dry patches with a surge of hydration while covering nicely dark circles, sun spots, and blemishes. What's more, Kosas's concealer comes in 28 shades with a variety of undertones so everyone can easily find their perfect match.