Finding the best concealers for sensitive skin is serious business. It might sound extreme, but we can't live without concealer. Actually, a lot of women (myself included) often use just concealer as makeup. As a matter of fact, concealers are not just for correcting and making you look like you had enough sleep. They're multitaskers used to contour, highlight, and as an eyeshadow base. But somehow, when the skin is easily reactive, finding a good concealer becomes tough. All you want is a product that delivers its commitment while it's clean and does not irritate your skin. Is that right?
What is the best concealer for sensitive skin?
Sensitive skin is delicate, so dealing with the under-eye area is more complicated than usual. What you apply to the thinnest part of your complexion needs to include soothing, nourishing ingredients, like peptides, ceramides, and antioxidants, free of harsh agents, such as alcohol, fragrances, and synthetic dyes. The quest to find the best concealer for sensitive skin that checks all the boxes might be challenging. Besides the gentle formula, it should layer evenly, blend effortlessly, brighten, cover, be crease-free, and must stay flawless all day.
Even if it may sound like an impossible mission, we found the best concealers for sensitive skin that'll astound you!
---
Most popular
bareMinerals Full Coverage Concealer
This silky-creamy concealer glides on smoothly and effortlessly over the fragile eye area while moisturizing it. Made with glycerin, natural oils, and a blend of botanical extracts, such as bamboo stem, lavender, and rosemary, the concealer nourishes, hydrates, and helps defend against free radical damage. Actually, BareMinerals' concealer aims to improve skin condition in time, not only to conceal tired eyes and blemishes. P.S.: It's waterproof and humidity-resistant, so no worries about not lasting throughout the day.
---


Best for skincare
PÜR Disappearing Ink 4-in-1 Concealer
Is your under-eye skin in need of a pick-me-up? Then look at this ultra-creamy concealer that will smooth fine lines and wrinkles, all while covering dark circles. A life-saver, Pur Ink concealer is packed with potent actives, including retinol, ceramide, lactic acid, jojoba, and shea butter to moisture, refine texture and brighten your sensitive eye area. Finally, the concealer provides medium to full coverage without looking cakey, and I simply love the pen applicator that makes it so easy to dab and blend, effort-free!
---


Light-reflecting
Aveda Inner Light Concealer
This concealer will help you fake a good sleep in no time. Infused with reflective minerals, it adds radiance to the skin, brightening it while hiding puffiness and other imperfections. It looks and feels like your skin, but better, it blends easily, leaving a semi-matte finish. The clean formula makes it one of the best concealers for sensitive skin and includes glycerin, murumuru seed butter, and vitamin E to moisturize intensely. Most importantly? It's lightweight, feeling like bare skin at its best.
---

Oil-free formula
illuminare Concealing Mineral Foundation
Illuminate holds nothing back with this 3-in-1 multitasker, working as a foundation, concealer, and sunscreen thanks to titanium dioxide and zinc. Ideal for sensitive skin, this liquid mineral concealer doesn't contain perfumes, petroleum, artificial dyes, or talc, being passed certified for SPF protection, skin sensitivity, and phototoxicity by the AMA Labs in New York.
---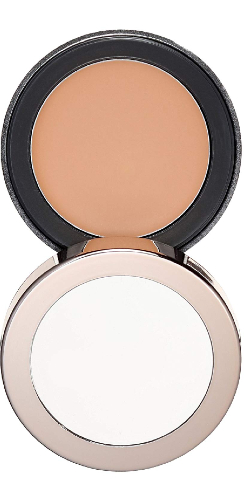 Creamy formula
Jane Iredale Enlighten Concealer
While assuring medium natural coverage, Jane Iredale Enlighten Concealer promises to improve the under-eye area if used regularly thanks to its organic ingredients blend. The mix of amazonian marapuama, suma root, and white lily reduces dark circles and puffiness while the avocado oil, castor seed oil, and cucumber seed assure moisture and keep the skin revitalized. All in a creamy formula that blends like a dream without settling into fine lines — by far, this is one of the best concealers for sensitive skin.
---


Best anti-aging
Chantecaille Le Camouflage Stylo
If you struggle with puffiness, you can opt for this concealer. It applies smoothly and blends seamlessly for a flawless finish — a beau idéal for sensitive skin. Lightweight, long-lasting, and hydrating, it provides even coverage of consistent smudge- and transfer-resistant wear. It's developed with high-performance pigments to cover dark circles, glycerine, yeast extract, and peptide to moisturize, while a sugar-based oligopolymer plumps fine lines. Plus, the applicator pen is so easy to use, no stress, no mess!
---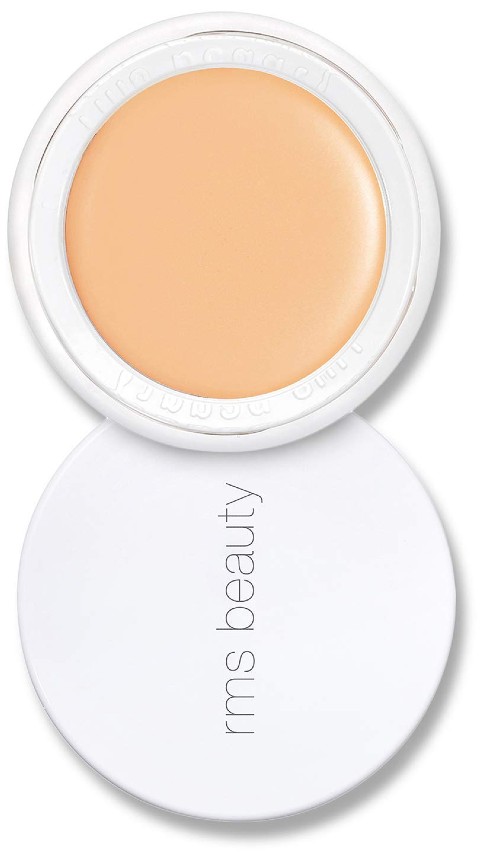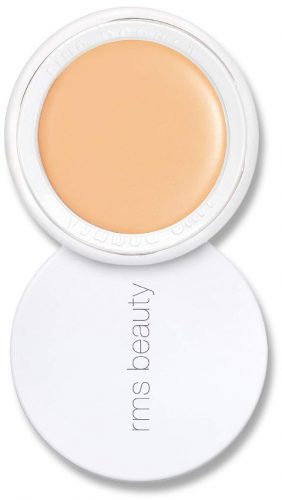 Hydrating formula
RMS Beauty "Un" Cover-up Concealer
Here's another of the best concealers for sensitive skin, touted by makeup artists. If your delicate skin is also dehydrated, you'd want this concealer asap. Filled with coconut oil, castor seed oil, beeswax, jojoba seed oil, and cocoa butter, it melts on the skin as a rich cream that hydrates in-depth, crease-free. The lightweight richly pigmented formula covers dark circles and imperfections, and you won't even feel like wearing it!
---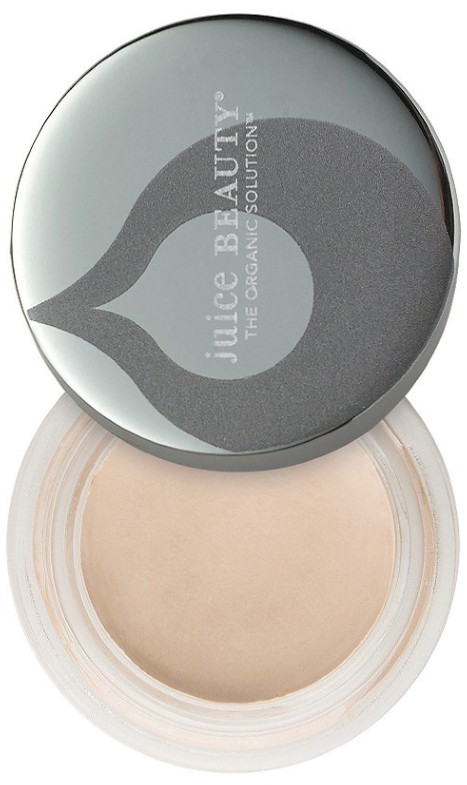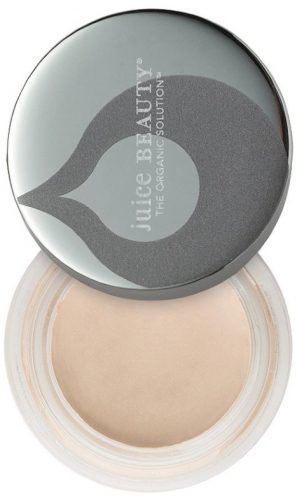 Best organic formula
Juice Beauty Phyto-Pigments Perfecting Concealer
Perfecting Concealer is cleanly formulated, with a high-pigment and creamy texture, delivering natural, crease-free coverage that blends seamlessly. Infused with coconut, grapeseed, and jojoba, it's great for those who have skin that skews dry. Moreover, it assures antioxidant protection with vitamins C and E. Plant-derived Phyto-Pigments conceal discolorations, dark circles, and other skin imperfections. Basically, it's where makeup meets skincare since it also works to visibly reduce fine lines and wrinkles for a smoother, younger-looking eye area.
---


Most affordable
The Body Shop Concealer All-In-One
Fake awake with The Body Shop All-In-One Concealer that you can use on the eye area and for blemishes too! It's infused with vitamin E, marula oil, and beeswax, three emollients that prevent transepidermal water loss, maintaining the skin firm and plump. This concealer is easy to blend, and feels super lightweight and silky, plus has an unbeatable price — definitely one of the best concealers for sensitive skin.
---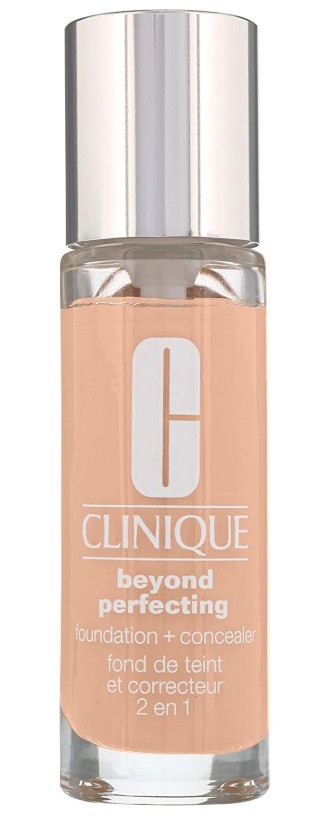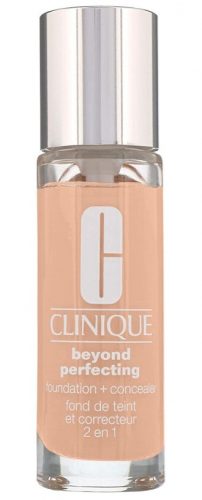 Best for oily skin
Clinique Beyond Perfecting Concealer
With a single stroke of the brush, the ultra-moisturizing formula instantly blurs imperfections' look. Clinique's multi-tasking concealer disguises dark circles, and is long-wearing, with a hydrating formula (yet oil-free) since it's packed with glycerin, hyaluronic acid, trehalose, and soy protein. While many concealers will fade by lunchtime, this one lasts all day, as it's transfer-resistant. It has a silky formula that earns a top score for spreadability and a perfect score for texture while skipping fragrances and alcohol.