After you've tried dozens of acne-fighting treatments, and even LED masks, you still want to give the DIY lifestyle a try. Good for you; sometimes, it's OK to rely on what Mother Nature gives us, organic elements with pure nourishing, protecting, and healing properties for the skin. And here I mean soothing and calming ingredients, not something that'd destroy your skin's barrier, like baking soda or lemon. I know you've heard they might be good for acne, but truly, they're not — myths busted. Baking soda can alter your skin's pH and disrupt the skin's protective oil barrier. This can make you prone to breakouts and infections, considering your skin may be stripped. As a rule of thumb, the topical lemon application can irritate your skin and make it dry and red since it's extremely acidic. So these two are definitely a no, no.
Ready to give these do-it-yourself acne masks a try? These recipes need only easy-to-find ingredients and are as safe as even derms approve them.
---
Cooling cucumber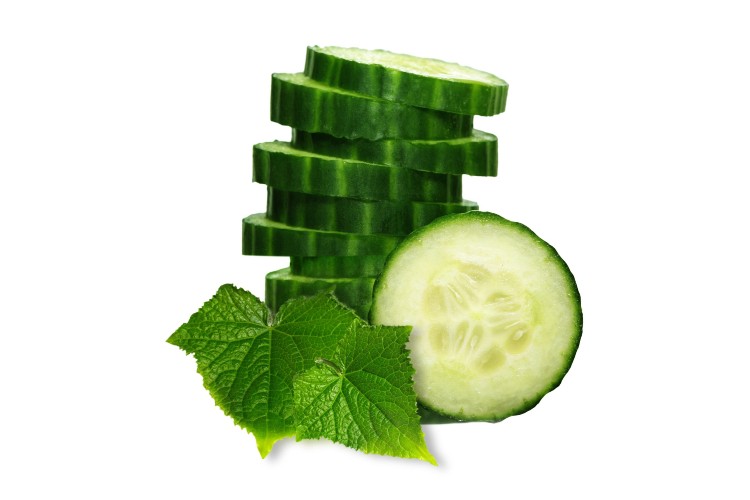 Ingredients:
One cucumber
One tablespoon of corn or sugar
One tablespoon of honey
How to make it
Mash the cucumber (with its peel), add the corn/sugar and honey, mix well and apply it to your face for 10 minutes. Remove with lukewarm water and a super gentle massage.
Benefits
Cucumber contains vitamin C and caffeic acid, a combo that fights to reduce inflamed or irritated skin. It also adds a lot of hydration to your skin due to its high water content, helping balance excess sebum. The peel itself contains silica, which helps smooth texture, while honey has an antimicrobial effect, most likely able to kill acne-causing bacteria. Of course, corn or sugar are used as efficient scrubs.
---
Tea tree oil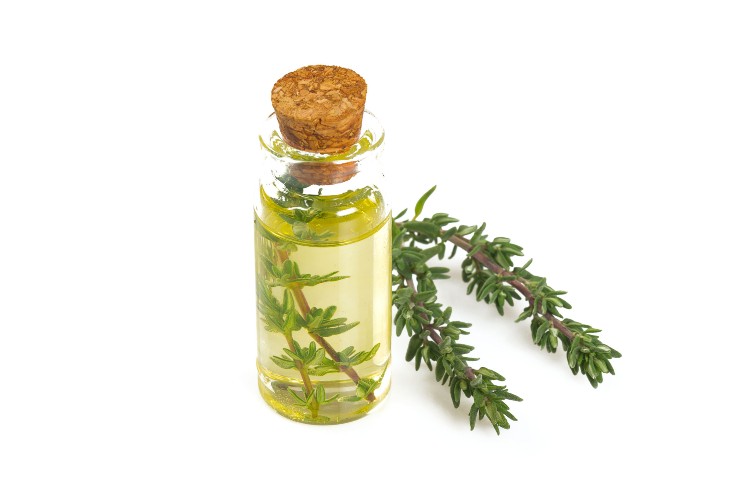 Ingredients:
Two teaspoons of tea tree oil
One tablespoon of honey (Manuka honey preferably)
One tablespoon of Greek yogurt
How to make it
Add all the ingredients to a bowl and mix well. Distribute a thin layer over clean skin and let it sit for 15 mins. Don't forget to moisturize your skin after rinsing it off, so you lock all the benefits in.
Benefits
The MVP here is tea tree oil. With its anti-fungal and anti-inflammatory properties, it helps calm active acne while preventing new pimples from forming. Raw honey encourages pore unclogging, thanks to its exfoliating properties, while Greek yogurt is rich in zinc (anti-inflammatory) and helps restore your skin's natural barrier. A damaged barrier can often be a host for breakouts, so you need to support it all the time.
---
Antimicrobial cinnamon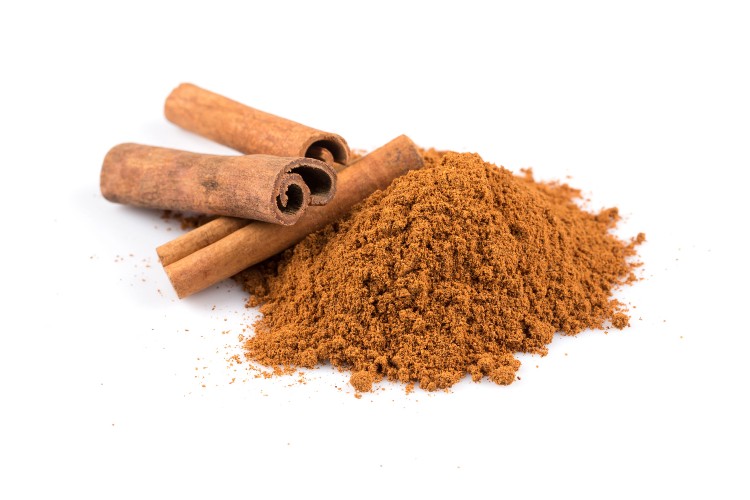 Ingredients
Two tablespoons of honey
One teaspoon of cinnamon
How to make it
Apply the blended ingredients to your face or as a spot treatment for blemishes. Rinse after 30 minutes and moisturize after.
Benefits
Cinnamon is antimicrobial, can kill and suppress microbes, and it's a powerful astringent. Astringents help to shrink pores, which can make the complexion appear smoother and evener.
---
Soothing aloe vera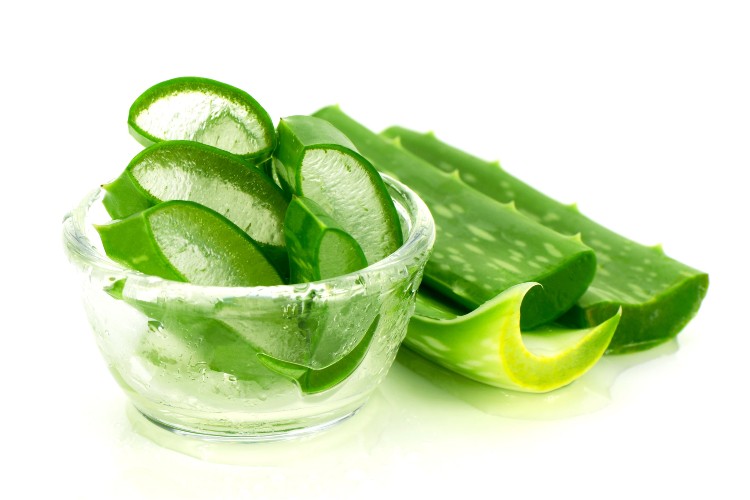 Ingredients
The gel from one aloe vera leaf
2 drops of tea tree oil
2 drops of sparkling water
How to make it
Use aloe vera gel as a base, add 2-3 drops of sparkling water and the tea tree oil before carefully applying the mixture to your face. Rinse off after about five minutes and moisturize your skin well.
Benefits
Enzymes, minerals, vitamins, and fatty acids are just a few compounds that aloe vera contains. Plus, it acts as an anti-inflammatory, antibacterial and antioxidant agent, boosting blood flow in the skin while helping kill bacteria. For these reasons, aloe vera gel is often used to soothe skin, relieve irritation, and diminish acne. When combined with tea tree oil, it doubles the acne-fighting and antibacterial activities, working more effectively to heal pimples and reduce breakouts.
---
Healing turmeric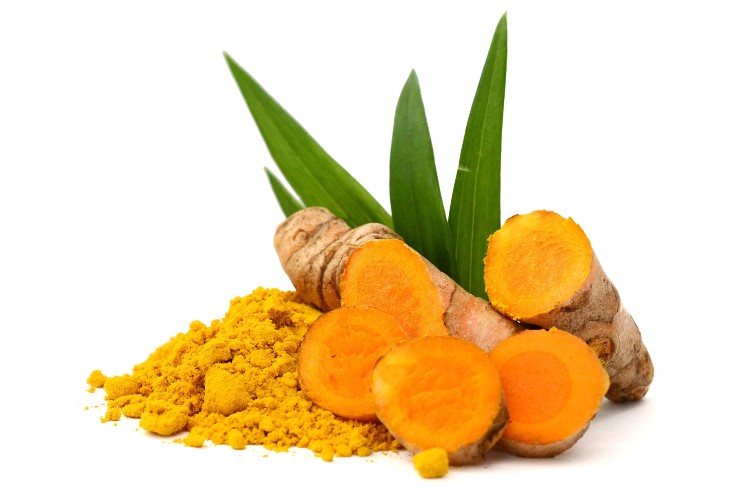 Ingredients
One teaspoon of turmeric powder
Few drops of sparkling water
One teaspoon of honey
One teaspoon of milk or yogurt
How to make it
Mix all the ingredients and when you get a paste-like consistency, apply it to your complexion. Rinse it off after no more than ten minutes; otherwise, the turmeric will turn your skin yellow — been there, done that.
Benefits
Turmeric is well known to reduce acne and any resulting scars. It's an anti-inflammatory, targets the pores, calms the skin and redness, minimizes the appearance of scarring, and helps fight bacteria. Specifically, curcumin in turmeric has strong antimicrobial properties and it's also a potent antioxidant, offsetting environmental damage that often causes breakouts. The addition of honey and milk boost the antibacterial benefits while softening and moisturizing the skin.
Other great ingredients for acne masks that can be found in your kitchen
Since your goal is to find the perfect natural addition to your skincare routine, here are two other common ingredients used for fighting acne.
Apple Cider Vinegar
The organic acids (acetic, citric, and lactic) found in apple cider vinegar are known to kill acne-causing bacteria. Besides, they remove the damaged outer layers of the skin and promote cell regeneration, thanks to their gentle exfoliating effects. But pay attention, applying apple cider vinegar directly to the skin can cause damage due to its strong acidic nature, so dilute it with water before application.
Oatmeal
An oatmeal mask is an effective remedy when it comes to treating several skin conditions, like eczema, rashes, acne, and inflammation. That's because oat contains zinc, known to reduce inflammation and aid in killing acne-causing bacteria. Rich in saponins, defined by their high cleansing properties, oat helps to soak up the excess oil from the skin that may trigger acne. Numerous studies have confirmed their beneficial effects — oatmeal contains both anti-inflammatory and antioxidant properties, which is why is a fantastic ingredient for sensitive, acne-prone skin.
---
The best acne masks
For the moments you're in a rush and don't have time to prep your DIY mask, here are a few great products. Designed for your concern, excess oil, acne, and scars, promise you'll love them.
Rael Acne Skin Treatment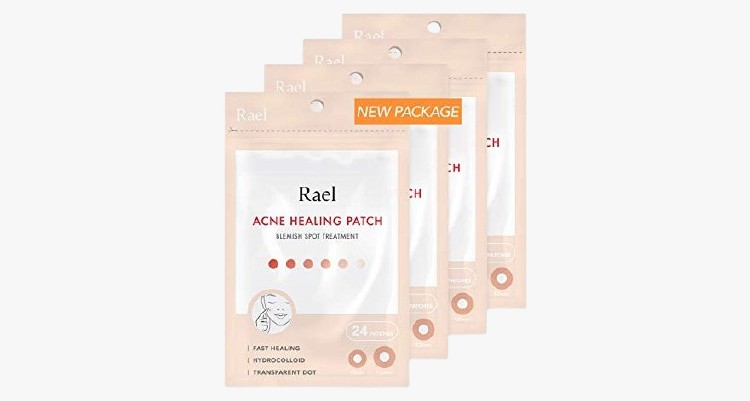 Not a mask, but these patches are made with high-grade hydro-colloid, adhering directly to the skin and extracting impurities. Briefly, these healing patches calm, purify and soothe your skin miraculously. Plus, they're undetectable, so you can feel confident wearing them.
Clinique Cleansing Mask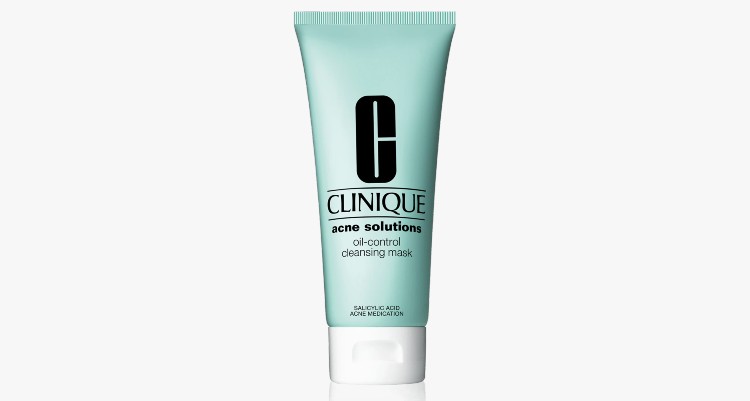 With salicylic acid, aloe vera, algae, and kaolin clay, this mask helps heal and prevent breakouts while keeping your skin shine-free. The formula goes deep into your pores to unclog them, revealing smoother skin with each use.
The Body Shop Night Mask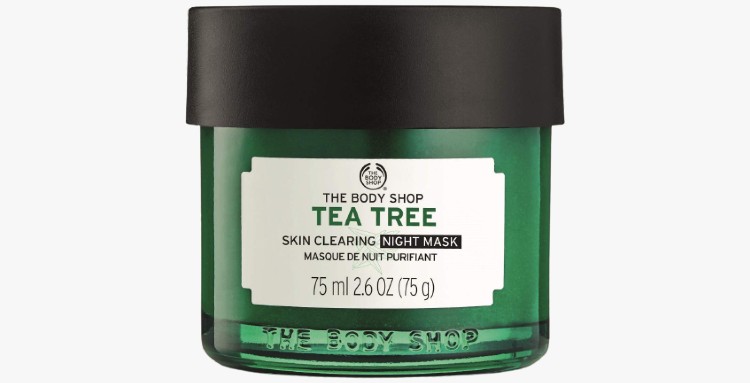 Let this mask work while you sleep to wake up to clearer skin. Infused with tea tree, salicylic acid, aloe vera, and zinc, it purifies your complexion and makes it soft and smooth while eliminating bacteria and pore-clogging elements. And it's all-natural.
Vichy Purifying Mask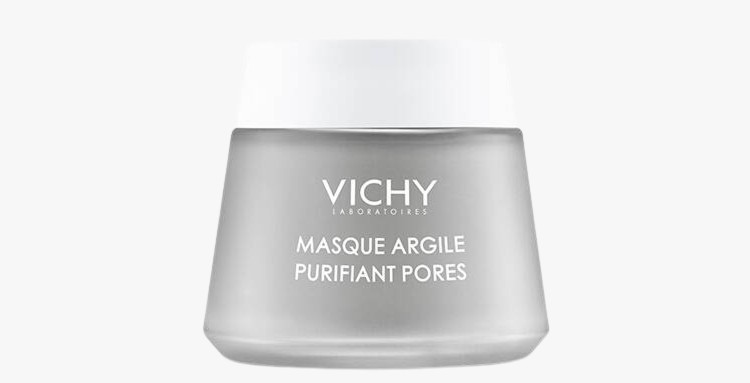 This is what you need to absorb sebum and impurities and soothe your skin at the same time. Packed with kaolin, bentonite clays, aloe vera, and mays starch, this mask works hard to restore your skin at its best.
Clinique All About Clean Mask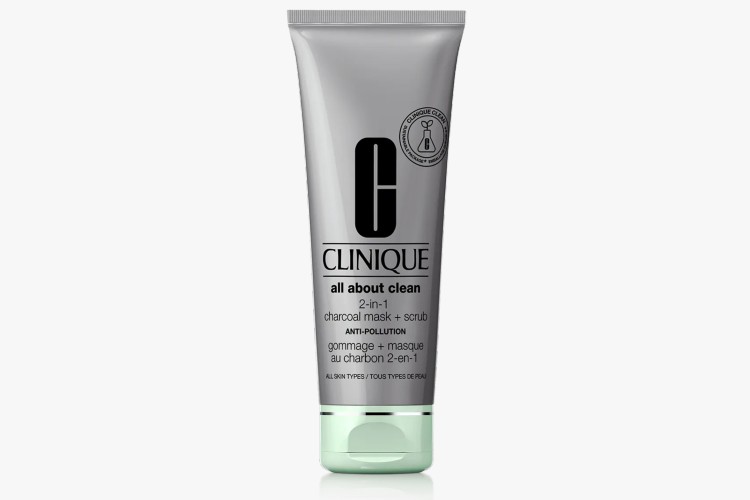 Within five minutes, this mask acts as a detoxifier for your skin, removing pollution, excess oil, and impurities. It's made with bamboo charcoal and kaolin clay, so it delivers high detoxifying benefits. After all, Clinique always delivers the best, and you can't go wrong with this mask.
Chantecaille Detox Clay Mask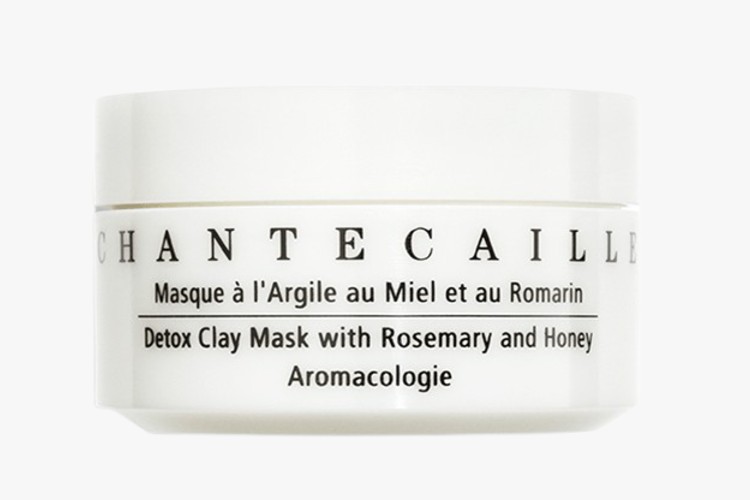 The natural formula provides your skin with the necessary nutrients while absorbing oil and keeping the skin nourished. Kaolin, honey, rosemary, mushrooms, orange peel, and jasmine flower are just a few of the ingredients that'll keep your complexion healthy and free of breakouts.
Read next: The Pro's Guide to Managing Acne-Prone Skin