The reasons to try DIY masks for acne are plentiful. They support your pimple-fighting treatments, and their nourishing, protecting, and healing benefits are a great bonus to promote healthy skin.
Of course, store-bought masks can be helpful, but creating your own is a cost-effective and customizable solution for your acne woes. You see, breakouts can arise from various factors, and homemade masks allow you to add ingredients that target those specific causes. They also provide the flexibility to adjust the concentration of ingredients to suit your skin sensitivity level.
If you prefer the DIY route, here are the best acne face masks that are super effective at clearing breakouts and soothing skin. They're all made with easy-to-find ingredients that you probably already have in your kitchen and work great to reduce pimples due to their antibacterial, anti-inflammatory, and oil-absorbing properties. Plus, with my step-by-step instructions, you'll have no trouble making these masks at home. P.S.: I will also share my go-to homemade mask that I do once weekly to balance my acne-prone skin.
Homemade masks for acne
---
Clay mask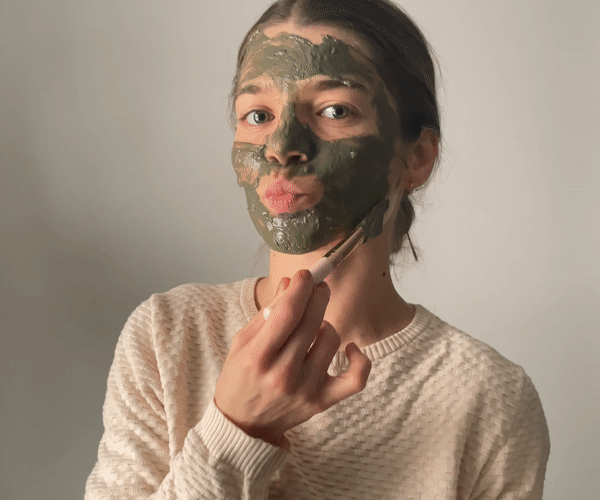 As someone with congested and pimple-prone skin, I know the struggle to find something that actually works without irritating or drying. But after a lot of trial and error, I finally managed to build the perfect face mask that helps keep my complexion smooth and clear.
The secret lies in the combination of powerful acne-fighting and oil-absorbing ingredients, including clay and tea tree oil, which work together to combat bacteria and reduce inflammation—the main culprits behind acne breakouts. To target the buildup of dead cells that trigger blackheads, I've also added lactic acid for its mild exfoliating perks. And to make the mask more hydrating and soothing, I've included aloe vera gel and honey.
Ingredients
Clay
Tea tree oil
Aloe vera gel
Honey
Lactic acid
How to make it
In a bowl, combine two tablespoons of clay with two drops of tea tree oil and four of lactic acid. Then, add the aloe vera gel from one leaf and a teaspoon of honey to the mixture and blend thoroughly until it becomes a smooth paste like the one above. Apply the paste evenly across your face, avoiding the eye area, and allow it to sit for 10 to 15 minutes. Rinse with tepid water afterward.
While it's normal to experience a mild tingling sensation, if the mask becomes too uncomfortable, remove it immediately. To make it more gentle, reduce the amount of tea tree oil or add more honey and aloe vera gel.
---
Cucumber mask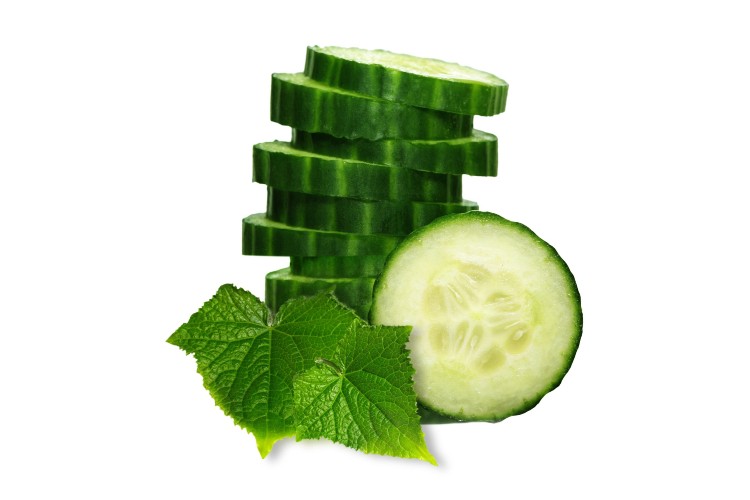 Ingredients:
One cucumber
One tablespoon of corn or sugar
One tablespoon of honey
How to make it
Cut a cucumber, including the peel, into pieces and blend it until you achieve a smooth puree. Pour the consistency into a bowl and add one tablespoon of corn or sugar. Add one tablespoon of honey to the mixture and stir well. Apply the mixture to your face, avoiding the eye area, and leave it to act for 10 minutes. Rinse off the mask with lukewarm water and pat your skin dry with a clean towel.
Benefits
Cucumber contains vitamin C and caffeic acid, a combo that fights to calm inflamed and irritated skin. It also adds a lot of hydration to your skin due to its high water content, which in turn balances excess sebum. The cucumber peel also contains silica, which smooths out rough texture, while honey has moisturizing and antimicrobial effects that can kill acne-causing bacteria. Corn or sugar are used as natural exfoliants to remove dead skin cells that can clog pores and lead to breakouts.
---
Tea tree oil mask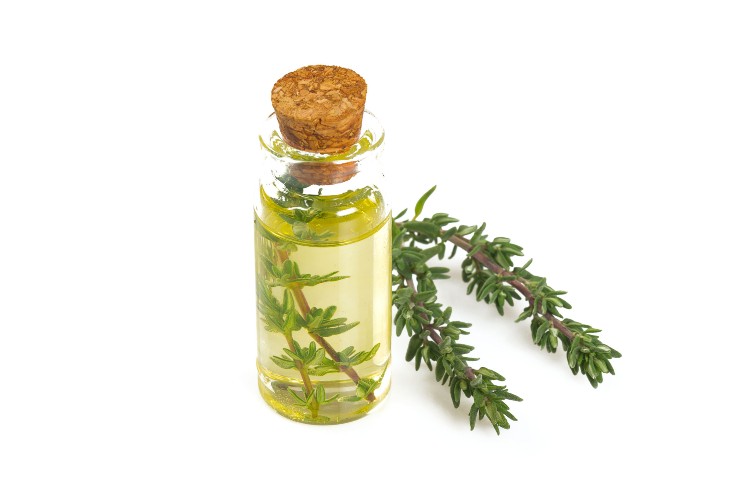 Ingredients:
Two teaspoons of tea tree oil
One tablespoon of honey (Manuka honey preferably)
One tablespoon of Greek yogurt
How to make it
Add all the ingredients to a bowl and mix well. Distribute a thin layer over clean skin and let it sit for 15 mins. Don't forget to moisturize your skin after rinsing it off so you lock all the benefits in.
Benefits
Tea tree oil is the star ingredient in this mask. Its anti-fungal and anti-inflammatory benefits work wonders in soothing existing acne while also preventing new breakouts. Raw honey, on the other hand, has exfoliating properties that help unclog pores, while Greek yogurt is rich in zinc, which is anti-inflammatory and supports the skin's natural barrier with probiotics. Maintaining a healthy skin barrier is crucial in minimizing breakouts, and the Greek yogurt in this mask does just that.
---
Cinnamon mask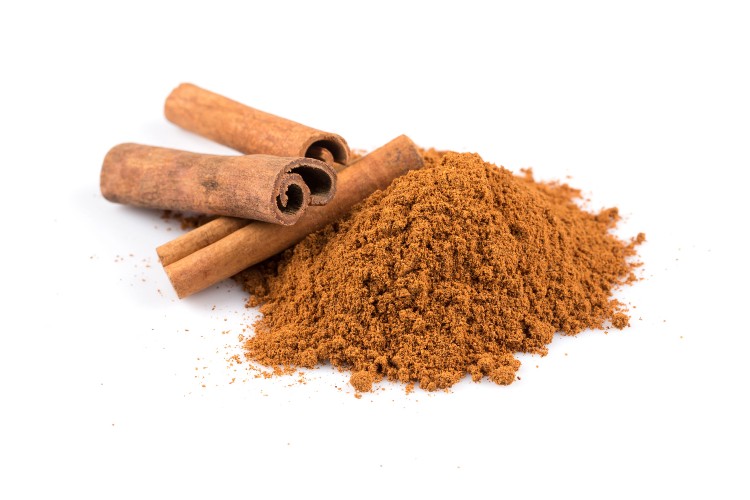 Ingredients
Two tablespoons of honey
One teaspoon of cinnamon
How to make it
Apply the blended ingredients to your face or as a spot treatment on blemishes. Rinse after 20 minutes and moisturize after.
Benefits
Cinnamon is antimicrobial and can kill and suppress microbes. It's also a powerful astringent. Astringents help to shrink pores and reduce skin oiliness, which can make the complexion appear smoother and evener.
---
Aloe vera mask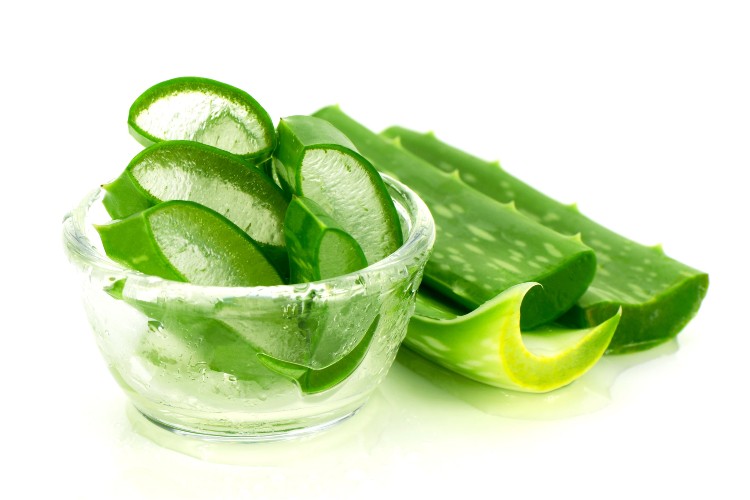 Ingredients
The gel from one aloe vera leaf
2 drops of tea tree oil
2 drops of sparkling water
How to make it
To create a refreshing and nourishing mask for acne, start by using aloe vera gel as a base. Next, add 2-3 drops of sparkling water and tea tree oil to the mixture. Apply the mask carefully to your face and let it work for about five minutes before rinsing it off. Afterward, be sure to moisturize your skin well to lock in hydration. This mask is perfect for those looking to soothe irritated skin while also combating pimples.
Benefits
Aloe vera contains enzymes, minerals, vitamins, and fatty acids, which are all beneficial for acneic skin. Plus, it acts as an anti-swelling antibacterial, and antioxidant agent. For these reasons, aloe vera gel is often used in homemade face masks to relieve irritation and minimize acne. When combined with tea tree oil, it doubles the acne- and bacteria-fighting activities, working more effectively to kill bacteria and heal pimples.
---
Turmeric mask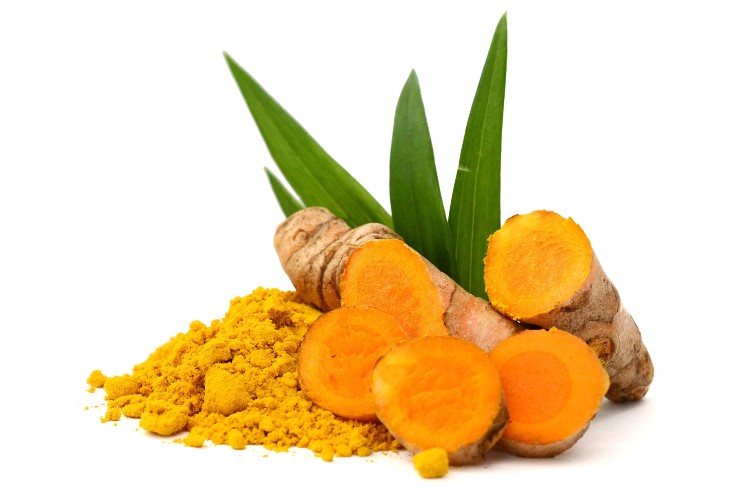 Ingredients
One teaspoon of turmeric powder
A few drops of sparkling water
One teaspoon of honey
One teaspoon of milk or yogurt
How to make it
Mix all the ingredients, and when you get a paste-like consistency, apply it to your complexion. Rinse it off after no more than ten minutes; otherwise, the turmeric will turn your skin yellow—been there, done that.
Benefits
Turmeric is known to reduce acne and scars. It does that due to its ability to prevent cells from clumping together and clogging pores and thanks to its ability to fight bacteria and swelling, often associated with acne. The addition of honey and milk boosts the antiseptic benefits while softening and moisturizing the skin.
Other ingredients you can use in homemade face masks to reduce acne
Here are two other common ingredients used to fight acne.
Apple cider vinegar
The organic acids found in apple cider vinegar are known to kill the bacteria that cause acne. Besides, they remove the damaged outer skin layer and promote cell regeneration due to their gentle exfoliating effects. However, applying apple cider vinegar directly to the face can cause damage because of its strong acidic nature, so dilute it with water or non-comedogenic carrier oils before use. I also strongly recommend doing a patch test to avoid side effects like redness or irritation.
Oatmeal
An oatmeal mask is an effective remedy for eczema, rashes, acne, and inflammation. That's because oat contains zinc, which reduces inflammation and eliminates bacteria. Moreover, oats are rich in saponins, which have high cleansing properties that soak up the excess oil from the skin that may trigger acne. To use them in a mask, simply grind the rolled oats in a blender until they turn into a fine powder. You can mix the oat powder with honey and plain yogurt for increased antibacterial and moisturizing effects. This oatmeal mask is gentle enough to be used once or twice a week.
---
Store-bought acne face masks
For the moments you're in a rush and don't have time to prep your DIY mask, here are a few great store-bought products.
Rael Acne Skin Treatment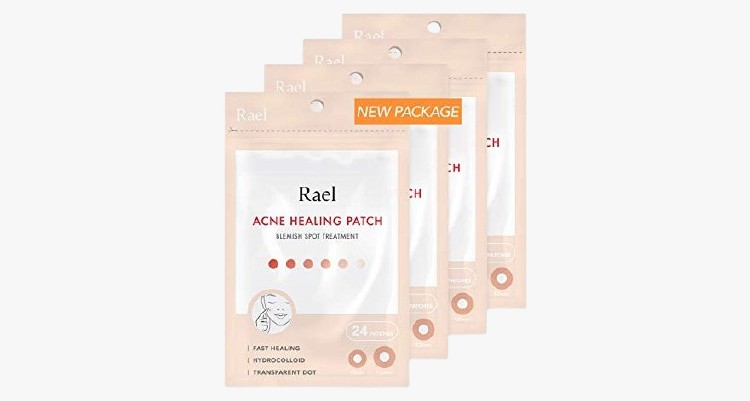 Clinique Cleansing Mask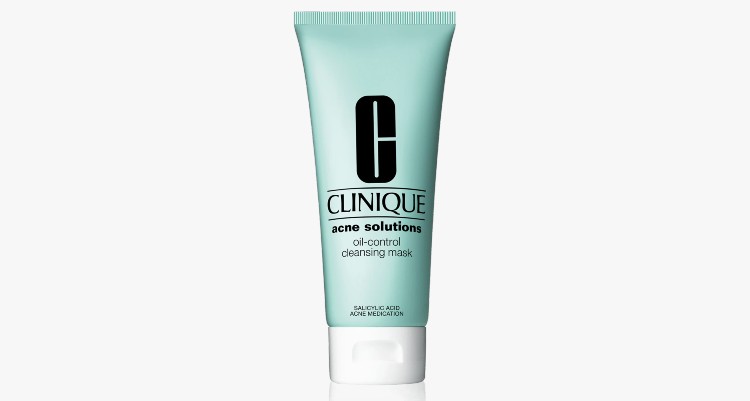 The Body Shop Night Mask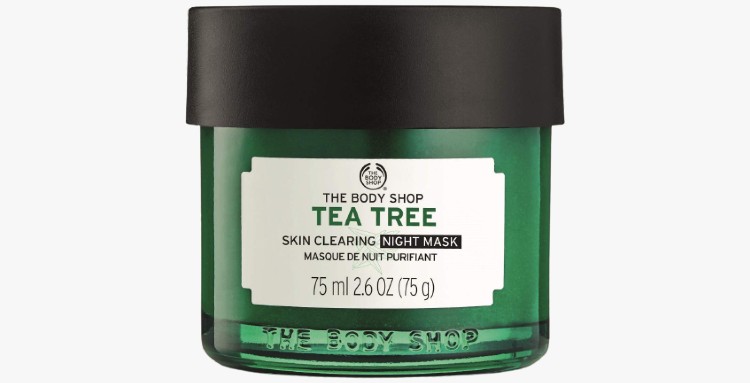 Vichy Purifying Mask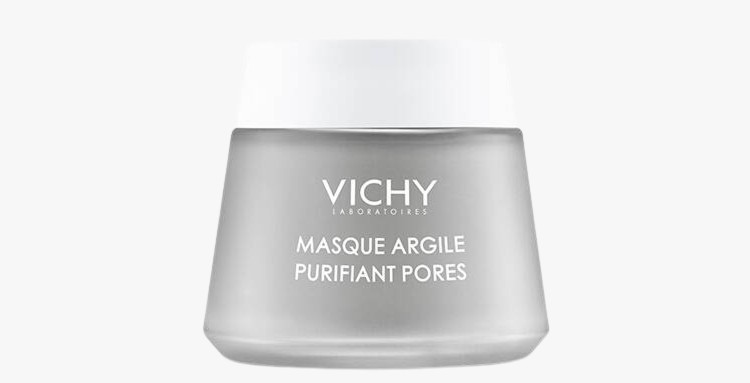 Clinique All About Clean Mask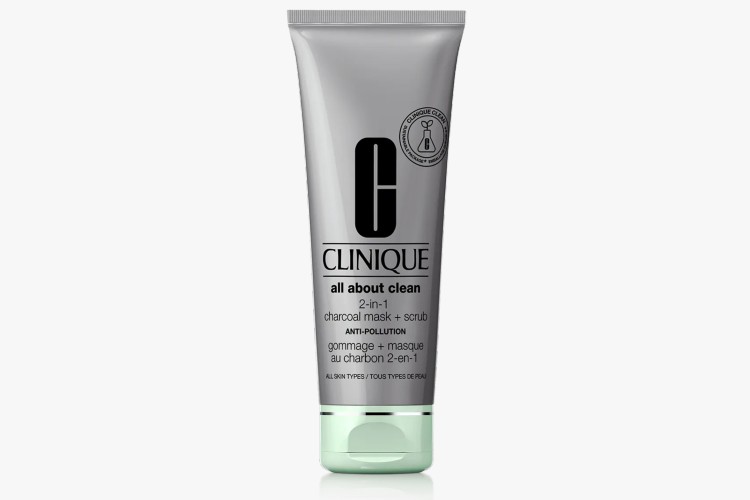 Chantecaille Detox Clay Mask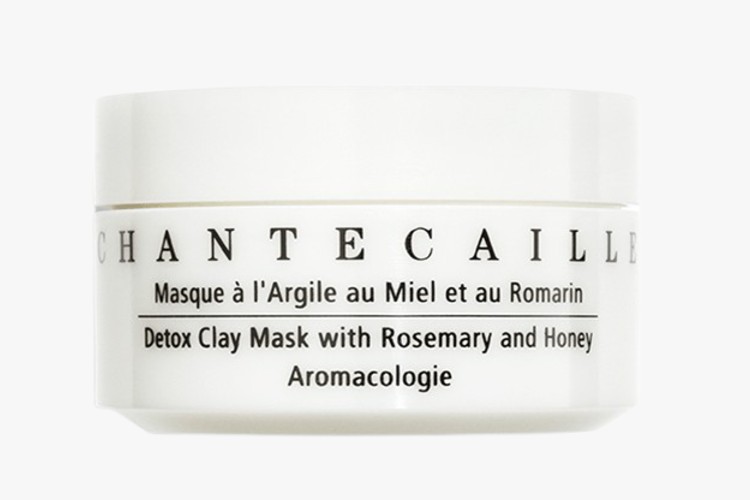 Read next: The Pro's Guide to Managing Acne-Prone Skin