If you've yet to hop on the French beauty bandwagon, Avène products are the perfect gateway. Since 1990, when they first introduced their signature Thermal Spring Water, Avène has been tirelessly creating minimalist formulas packed with powerful ingredients that improve skin without irritating it. It comes as no surprise that dermatologists consistently recommend Avène as one of the foremost brands for addressing concerns such as eczema, acne, and sensitivities. So whether you find yourself grappling with the aforementioned skin issues or wish to explore the best Avène products, this is the ideal starting point for your skincare journey.
As a long-time advocate of this brand, I've been on the bandwagon for a while now, putting their most coveted products to the test. In this roundup, I have included a range of products that I personally tried (and loved) alongside the sought-after offerings from the brand's most popular lineup.
Howerver, remember that skincare is not one-size-fits-all, and what worked for me might not have the same results for you. That's why it's essential to take the time to understand your skin's unique needs and make informed decisions based on that.
The best Avène products
---
1
Avène Thermal Spring Water
Avène Thermal Spring Water holds the key to balanced and calm skin and can comfort even sensitive or sunburned complexions—its gentleness has been honored with the prestigious acceptance badge from the National Eczema Association. Bottled directly at the source and packaged in a sterile environment, it guarantees purity and quality, which is why it still is one of the best Avène products after three decades. The only ingredient here is the thermal water, which is naturally rich in postbiotics and minerals, including calcium and magnesium, known to soothe sensitivities and accelerate skin recovery.[1] As a long-time fan, I keep a bottle of Avène Thermal Spring Water in my fridge for a refreshing spritz whenever I need a pick-me-up, and it's also a favorite addition to my homemade face masks.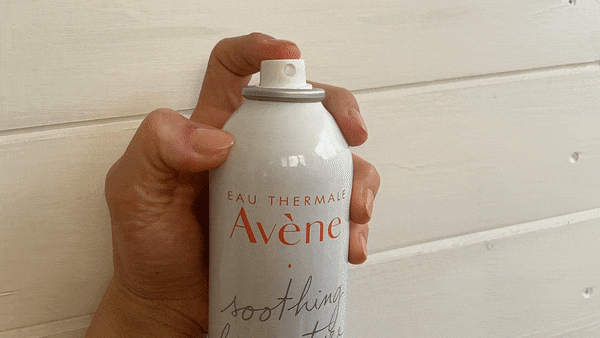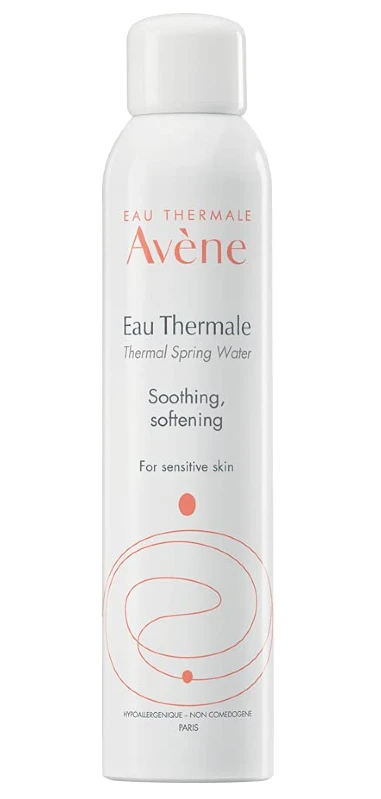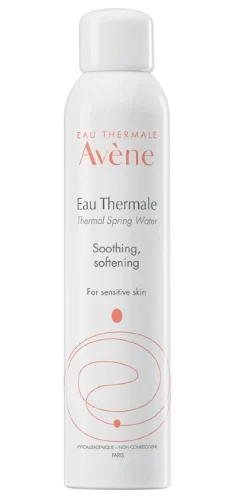 ---
2
Avène RetrinAL Intensive Cream
Avène RetrinAL Intensive Cream is a great option if your goal is to prevent or correct aging signs. Helped by 0.1% retinaldehyde (a stronger form of retinol), it gives you a smoother and youthful appearance by encouraging cell turnover and thickening the skin.[2] Moreover, this lightweight cream has not one but two peptides that work behind the scenes to support collagen production for firmer skin. Apply it at nighttime on clean skin and follow with SPF in the morning.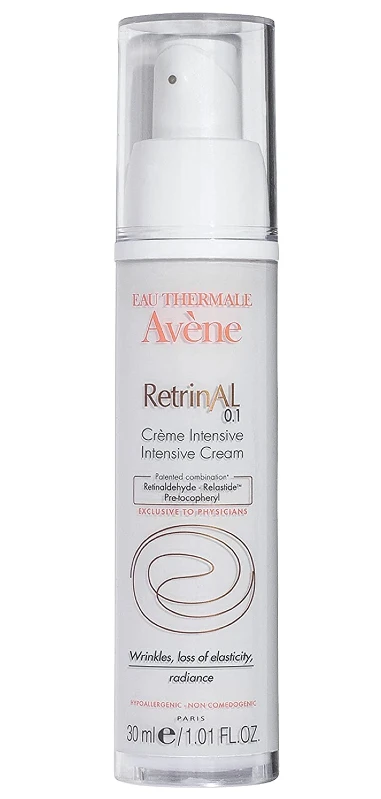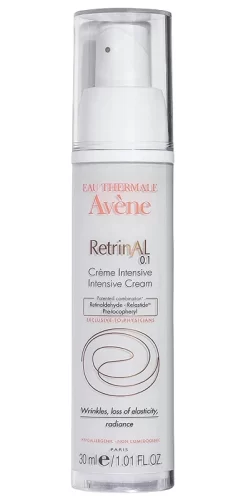 ---
3
Avène Cleanance Cleansing Gel
A brilliant product for oily skin, this face wash effortlessly melts away makeup, sunscreen, impurities, and excess oil. And it does that without stripping your skin of moisture, thanks to its soap-free formulation. The gel wash lathers into a satisfying foam bursting with the formula's star ingredient, zinc gluconate, which soothes sensitivities and reduces redness. With one step, your skin is cleansed, purified, and mattified.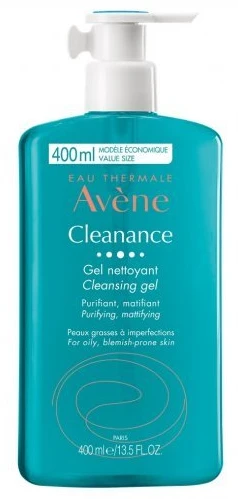 ---
4
Avène Cleanance Concentrate Blemish Control Serum
With an impressive track record of nearly 2,500 glowing five-star reviews on the official store and a staggering number of bottles sold worldwide, this acne-control serum stands as the ultimate skin savior for those grappling with excess sebum and persistent pimples. The minimalist formula leans on silybum marianum fruit to reduce acne and promote clearer skin. This natural extract (in this exact product) has been shown to reduce pimples without side effects in 80% of cases in a 2023 study published by the Journal of Cosmetic Dermatology.[3] Furthermore, fortified with the mattifying prowess of silica—a mineral renowned for its oil-absorbing properties—this serum effortlessly banishes excess shine, granting you a flawlessly matte complexion.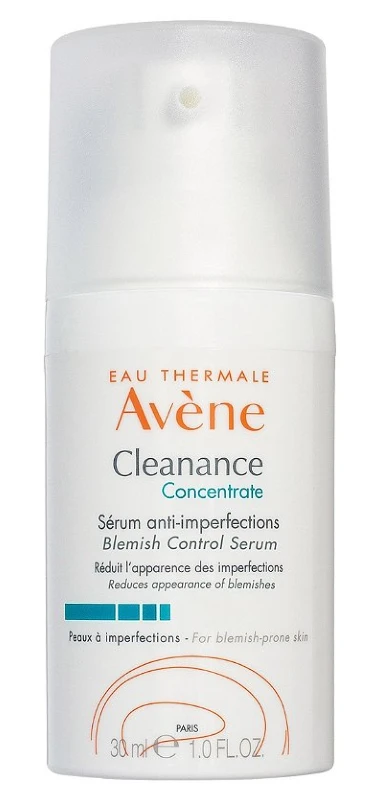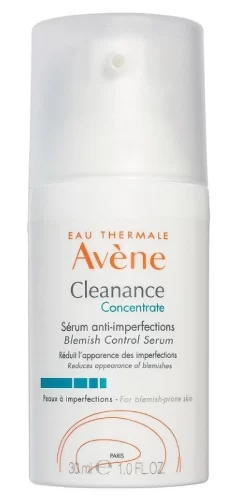 ---
5
Avène Hydrance Rich Hydrating Cream
A tried-and-true classic, this is one of the best picks whenever your skin feels parched and tight. It's a rich, creamy moisturizer that relies on the benefits of safflower seed oil. This ingredient delivers antimicrobial and regenerating benefits, encouraging skin repair while soothing redness and reducing swelling.[4] The inclusion of shea butter not only works wonders in softening flaky patches and providing nourishment, but it also acts as a moisture sealer, effectively retaining water within the skin. A universal crowd-pleaser, this Avène product is great for everyone in need of a dose of hydration (it's non-comedogenic and doesn't feel greasy).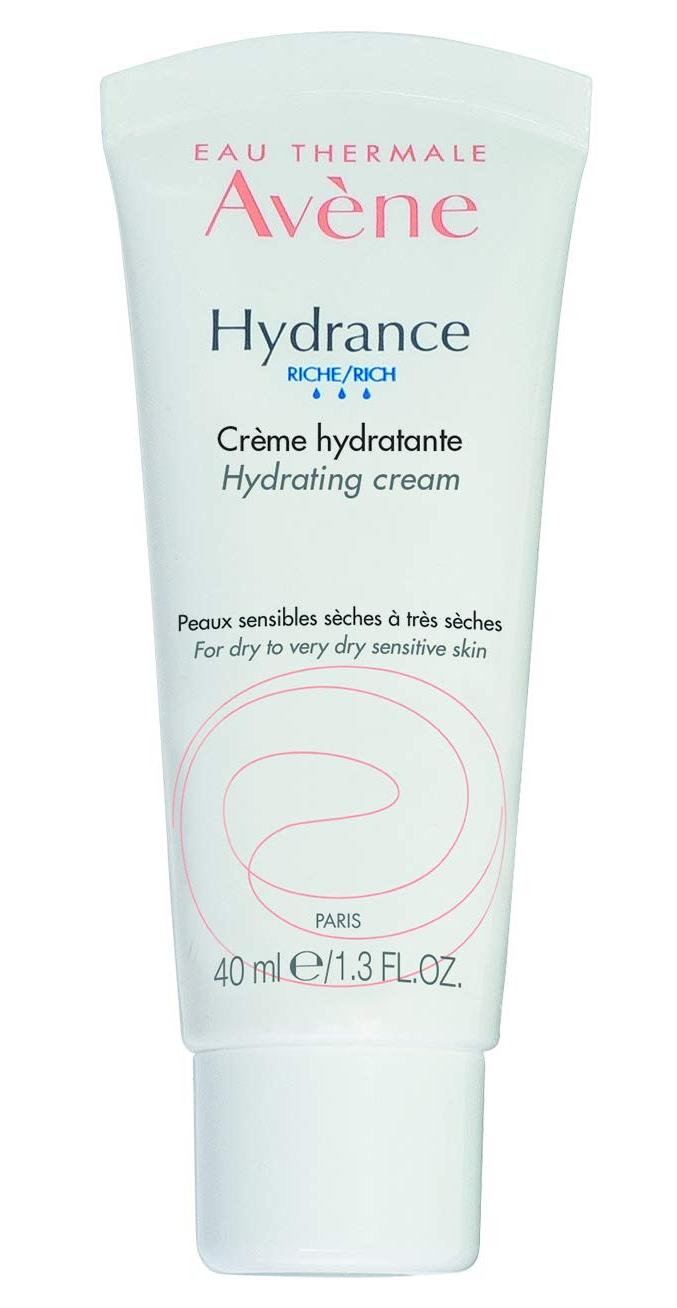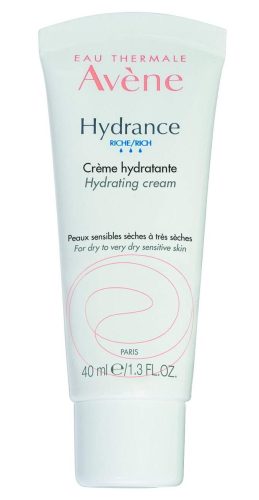 ---
6
Avène Mineral Tinted Compact SPF 50
I wanted a sunscreen that gets around the white cast problem, and Avène Mineral Tinted Compact SPF 50 gets the job done just perfectly. The tinted sunscreen has a cream-to-powder formula that camouflages and evens out skin tone while defending against sun beams with broad spectrum mineral SPF 50. Although this fragrance- and oil-free sunscreen was made with sensitive skin in mind, oily-skinned people will love it just as much for its mattifying finish. Bonus: It provides an impeccable appearance without appearing cakey and is enriched with squalane and beeswax to lock in moisture and balance sebum levels.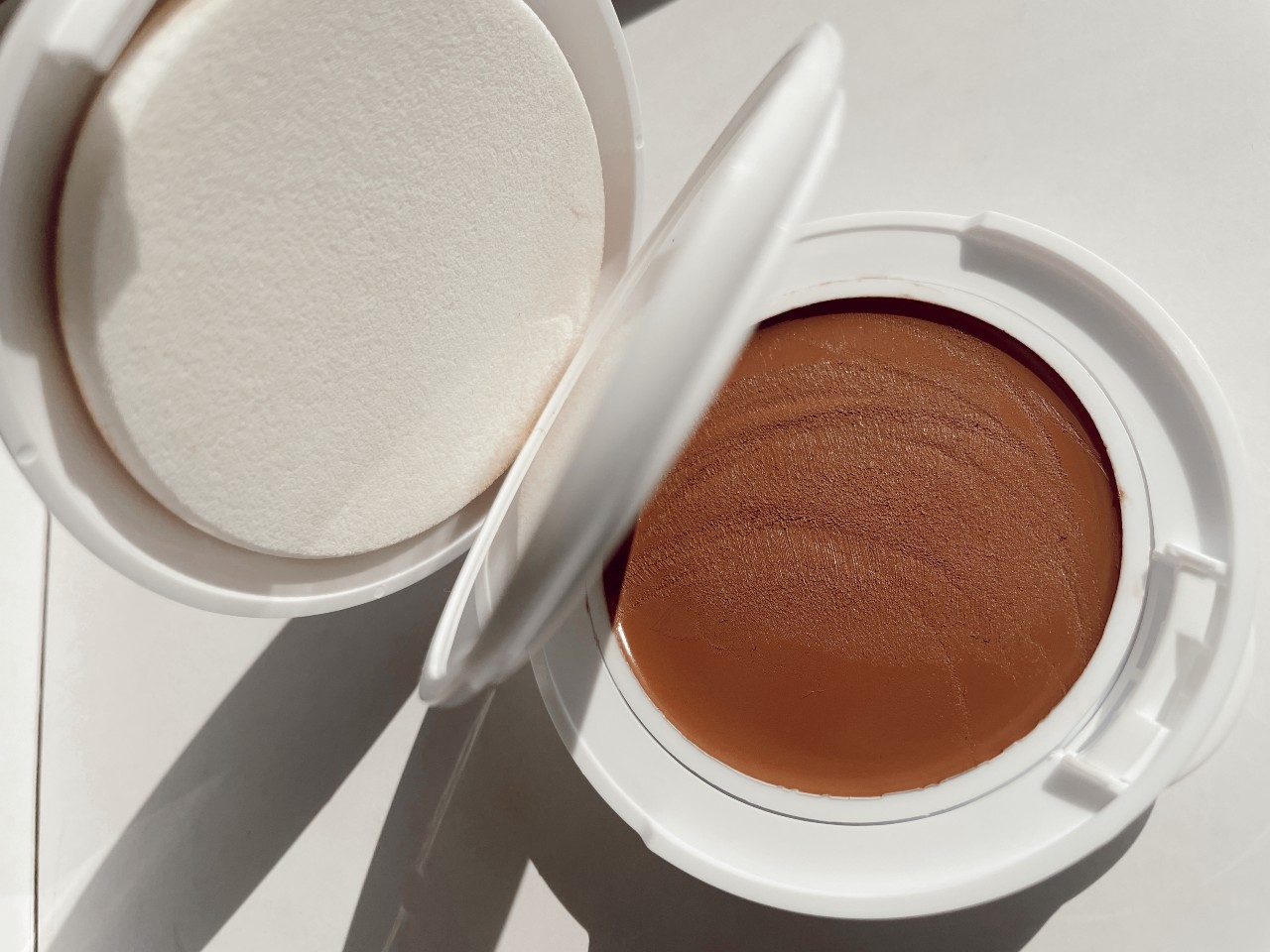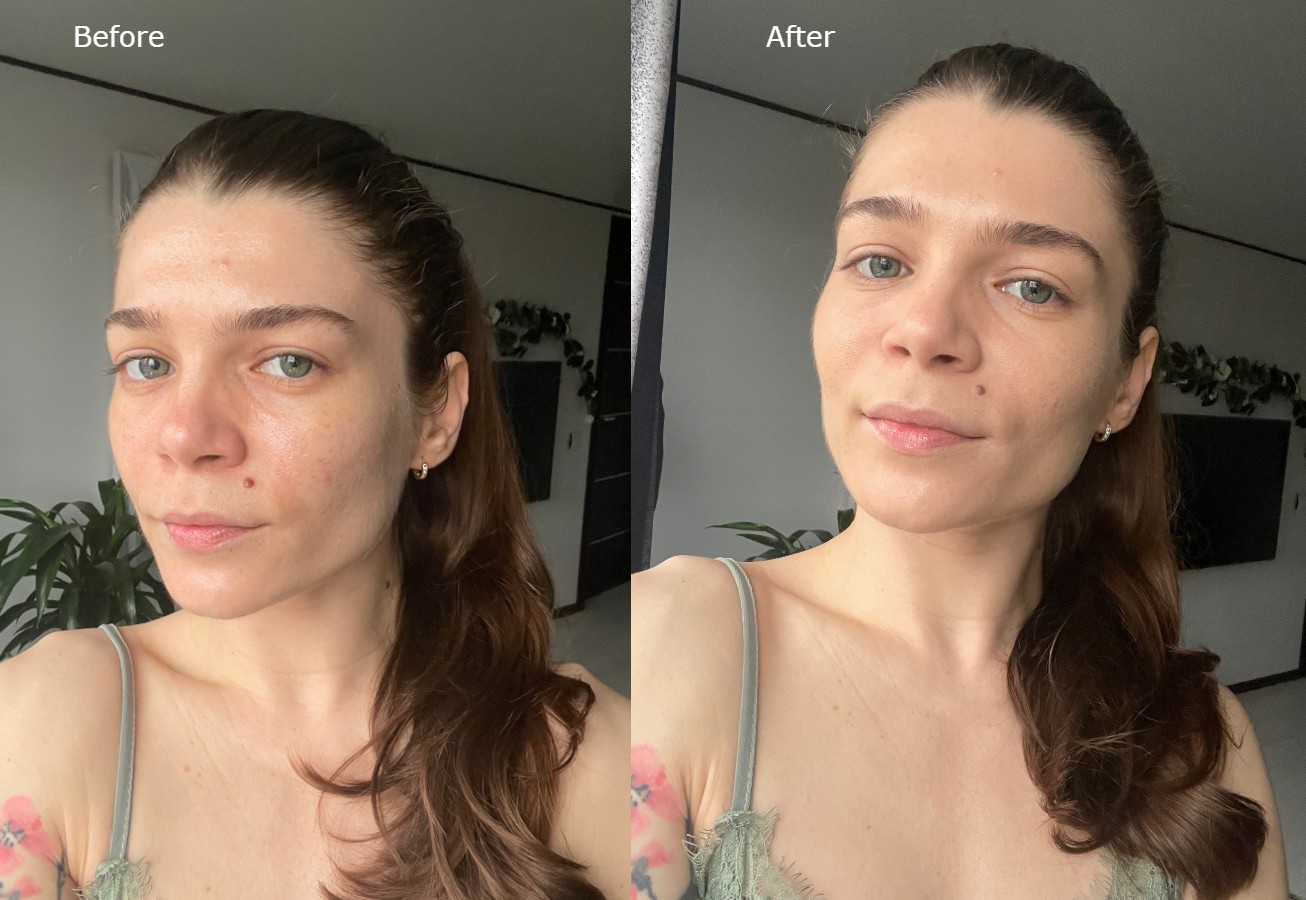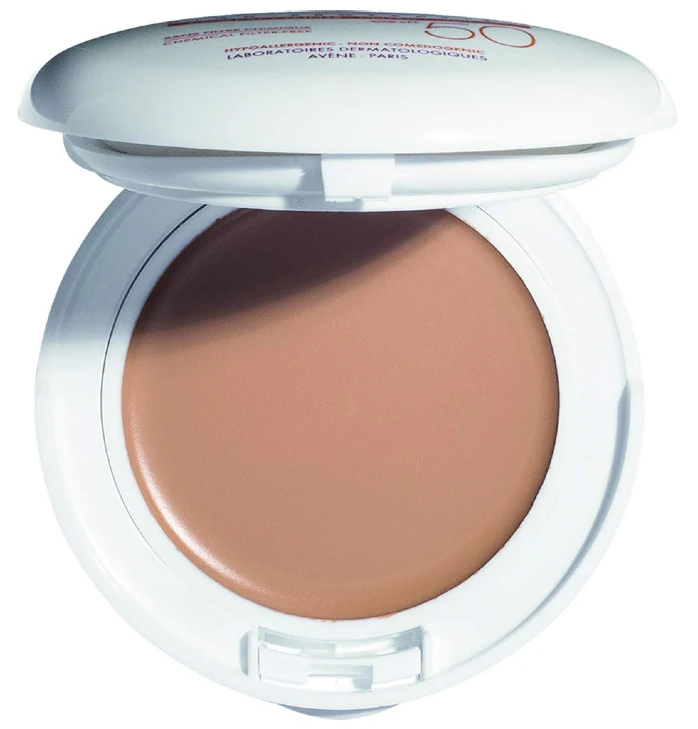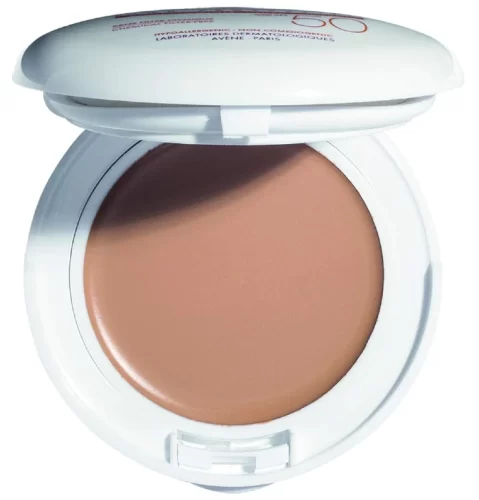 ---
7
Avène Cicalfate+ Restorative Protective Cream
Hands down, this is the best Avène product to use post-op, on a damaged barrier, or highly sensitized skin. The formula fusions postbiotics to restore the skin, glycerin to hydrate, emollients to soften, and minerals—zinc, copper, magnesium—to speed up barrier recovery. So whether you're struggling with irritations, eczema, or extreme dryness or want to encourage skin recovery after chemical peels, this cream does the job.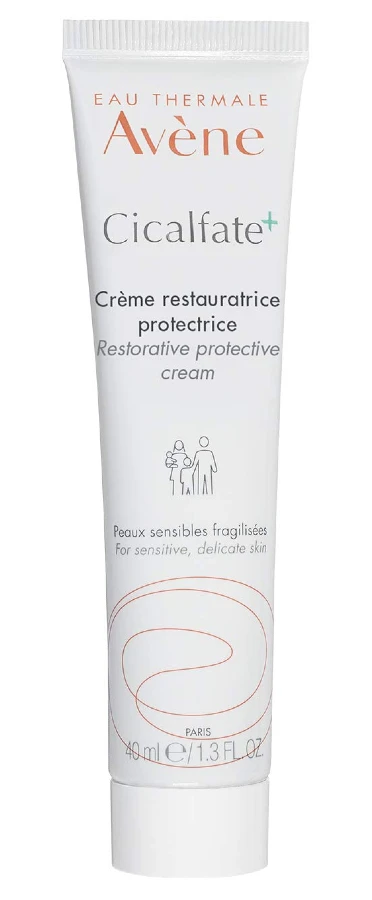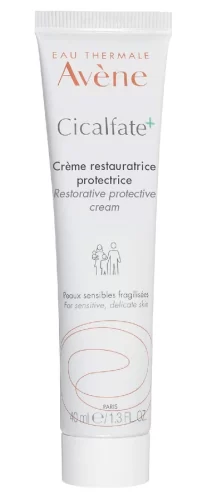 ---
Our sources
Women's Concepts uses reliable sources, including dermatologists' insights, clinical trials, and scientific journals, to find accurate information and support all the facts shared in our articles. All statements and claims have clear and legit references. Read our editorial policy to learn more about our sources of information, our process of researching and fact-checking the content, and how our team strives to keep all articles updated, completed, and trustworthy.
Haftek M, Abdayem R, Guyonnet-Debersac P. Skin Minerals: Key Roles of Inorganic Elements in Skin Physiological Functions. Int J Mol Sci. 2022 Jun 3;23(11):6267. doi: 10.3390/ijms23116267. PMID: 35682946; PMCID: PMC9181837.
Mukherjee S, Date A, Patravale V, Korting HC, Roeder A, Weindl G. Retinoids in the treatment of skin aging: an overview of clinical efficacy and safety. Clin Interv Aging. 2006;1(4):327-48. doi: 10.2147/ciia.2006.1.4.327. PMID: 18046911; PMCID: PMC2699641.
Emma Andrus, Dermatology Times, Silybum Marianum Fruit Extract Safe, Effective in Acne-Prone Skin, Mar 29, 2023
Khémiri I, Essghaier B, Sadfi-Zouaoui N, Bitri L. Antioxidant and Antimicrobial Potentials of Seed Oil from Carthamus tinctorius L. in the Management of Skin Injuries. Oxid Med Cell Longev. 2020 Nov 4;2020:4103418. doi: 10.1155/2020/4103418. PMID: 33204394; PMCID: PMC7661123.