It's almost impossible not to have heard of retinol in skincare because literally, everyone recommends it for aging signs, acne, and hyperpigmentation. OK, most people say retinol, even if they mean its derivatives, aka retinaldehyde or retinoic acid. Although they are all retinoids (vitamin A derivates), they're not the same thing, and you're about to find out the differences and why retinaldehyde stands above and stormed the skincare world for good reason.
This superpower compound has already stolen the gold-standard badge from retinol. Not only this, but skincare products that are filled with retinaldehyde are becoming as practical as sunscreen today.
And that is why it's high time to know about this special ingredient before you can finally add it to your daily skincare regimen. Or nightly. OK, so is retinaldehyde really better than retinol? Do we use it in the same way?
What is retinaldehyde?
If you're fond of reading over-the-counter product labels, then you might have come across an ingredient named retinal. Retinal is another abbreviation for retinaldehyde – a vitamin A derivative, just like retinol, that can help you keep an everlasting glow and youthful skin.
But that is not all. There's a lot more this magical ingredient can do for you — it's primarily present in products that promise to address concerns like photoaging, clogged pores, uneven skin tone, and excess oil.
Retinaldehyde skin benefits
Now, here's how retinaldehyde benefits your skin.
Improves aging skin
Retinaldehyde has some fancy skills that can help improve aging skin, and probably the most researched one is its ability to encourage cell turnover. When it penetrates the skin's outer layer, retinaldehyde sheds old cells and leaves room for new ones to take their place.
The skin does naturally sheds dead cells away, but the process usually takes about 30 days to complete, which is okay. However, with age, the shedding process slows down, hence, your skin may become dry, dull, and more prone to develop premature wrinkles. Due to retinaldehyde's ability to encourage cell turnover, it's less likely you'll get early wrinkles, and pretty big chances for fine lines to soften and dark spots to vanish.
Stimulates collagen production
According to research retinaldehyde prevents collagen degradation in the first place. Secondly, retinaldehyde promotes thicker skin by stimulating collagen and elastin production, two proteins needed for elastic, firm skin. By preventing collagen degradation and boosting essential proteins to form, retinaldehyde helps minimize the look of fine lines and wrinkles.
Antibacterial activity
Retinoids are often used to treat acne due to their antibacterial properties. Studies observed that out of retinol, retinoic acid, and retinaldehyde, retinaldehyde demonstrates the highest antibacterial activity upon topical use. More than that, it was found that 0.5% retinaldehyde has direct antibacterial activity against acne-causing bacteria.
Reduces acne
Besides antibacterial activities, retinaldehyde in skincare treats mild acne and reduces breakouts by regulating excess sebum and preventing dead cells from clogging pores. Studies show that retinoids are effective for both inflammatory and non-inflammatory acne.
Fades hyperpigmentation
Another benefit of speeding up the cell turnover, aka the shedding of dead cells, is that retinaldehyde minimizes hyperpigmented skin. This makes retinoids a solid treatment for reducing the appearance of hyperpigmentation and dark spots. For the best, use retinaldehyde in conjunction with other treatments for dark spots and discoloration to achieve an even tone, such as vitamin C. Plus, don't forget about sunscreen so that your efforts are not in vain.
Is retinaldehyde better than retinol?
So what's the difference between retinol and retinaldehyde? Well, before retinol and retinaldehyde affect your cells, they first need to be converted by special enzymes into the active form of vitamin A (retinoic acid). Basically, this conversion process affects the retinoids' potency and efficacy: the more steps in the conversion process, the weaker the retinoid is. As such, retinaldehyde is considered more potent than retinol because it requires fewer conversion steps to get into retinoic acid.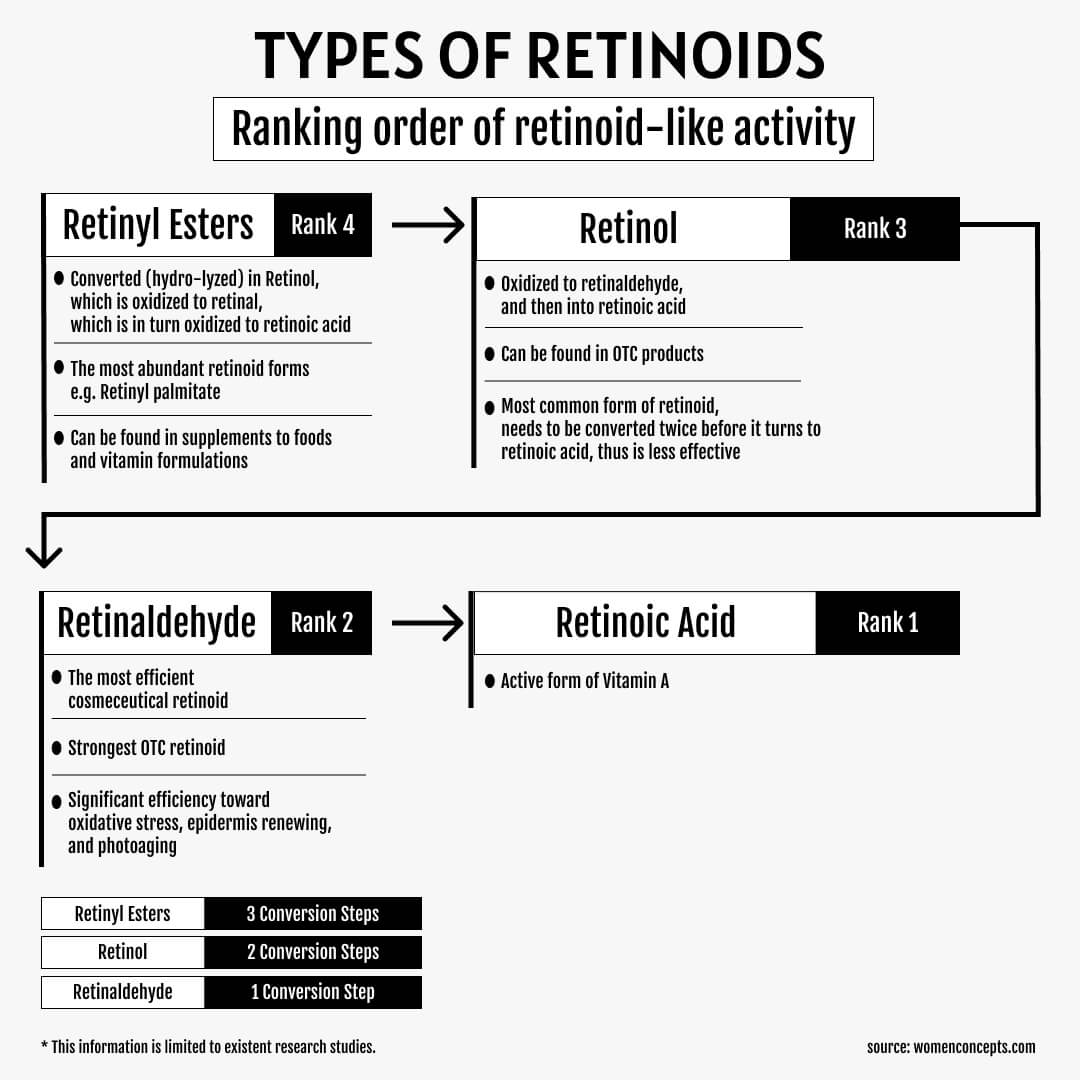 Retinol is first oxidized to retinaldehyde and only after into retinoic acid. On the other hand, retinaldehyde needs to be converted just once before it gets into retinoic acid, so it works more effectively. Since retinaldehyde is the final stop before retinoic acid, it's considered the strongest retinoid you can get without going into the prescription-strength territory.
Is retinaldehyde safe to use on my skin?
Retinaldehyde is considered a moderate-risk ingredient for skincare use. Studies show that topical retinal has biological activity and is well tolerated, making it suitable even for people with delicate or sensitive skin. However, retinaldehyde may cause mild irritations and dryness in the beginning, but as you progressively use your retinaldehyde product, your skin starts to build tolerance little by little.
One research on over 200 people determined that 1% retinaldehyde was tolerated by up to 70% of patients, while 0.5, 0.1, and 0.05% concentrations are tolerated by most people.
Retinaldehyde side effects
As much as our love goes for retinoids, they're known to cause irritations, redness, dryness, and flaking. This mostly happens because of the accelerated shedding process that makes cells produce at a rate skin is not accommodated with yet. However, one study found that retinaldehyde has a good tolerance profile in contrast with the irritating potential of other retinoids. Another retinaldehyde side effect? It increases photosensitivity. Hence, if you want to stay on the safe side, use your retinaldehyde product at night. And never skip sunscreen during the day!
How to use retinaldehyde
If you have never used retinoids before, starting with a low-concentrated product is best. Retinaldehyde is most effective when used in targeted serums since they are formulated to penetrate deep into the skin, unlike moisturizers which stay on the surface.
Retinaldehyde in skincare is used in concentrations of 0.5%, which are generally considered safe and should be a good start. Once you build your tolerance toward retinoids, you can go for stronger products.
After you apply your retinaldehyde product, the next step is to use a skin-regenerating moisturizer. Because retinoids may dry out your skin, which leads to irritations, it's recommended to use a moisturizer that speeds up the recovery process, preferably with hyaluronic acid. This will counteract the dryness effects of retinoids and calm irritations.
In case retinaldehyde causes irritations, give up on that specific product and go for lower strengths. If other products still don't work, you should go back to gentle retinoids or give up retinoids at all. Remember, if you always get irritated, it means your retinoid product doesn't work.
How often should you use it?
Well, again, it depends on how sensitive your skin is. Some can tolerate retinaldehyde every day, even in higher concentrations, while others get irritated even when they use it once weekly.
The do's and don'ts of retinaldehyde
Start using your retinaldehyde product twice weekly to see how your skin reacts and let it build tolerance.
Skip retinaldehyde on the day before you exfoliate.
Don't take your retinaldehyde product on vacation where you may spend more time in the sun.
Use your retinaldehyde products only at night.
Don't mix retinaldehyde with products that contain AHAs or BHAs. Since these are exfoliants, you risk over-exfoliating your skin.
Never layer retinaldehyde with a product rich in vitamin C. You risk irritating your skin and canceling both elements' effects.
Don't mix it with benzoyl peroxide either since it can react with retinaldehyde and inactivates it.
Don't use retinaldehyde 7-10 days before and after a chemical peel, laser treatment, or microneedling.
Don't use tanning beds at least one week prior to your retinal product.
Don't use retinaldehyde on irritated skin.
Always keep your skin moisturized after using retinaldehyde.
The best retinaldehyde products for skin
People looking for OTC retinoids should definitely go for retinaldehyde. It is the most proximate substitute in terms of potency and efficacy. That's why you need these best retinaldehyde products in your skincare routine:
---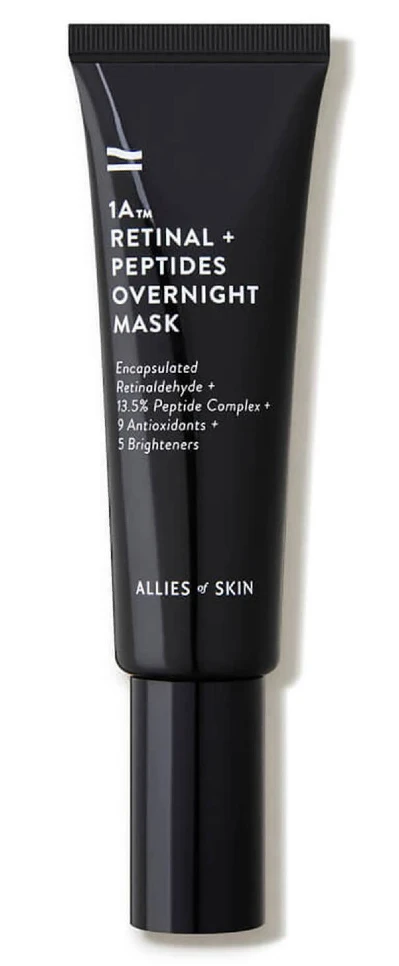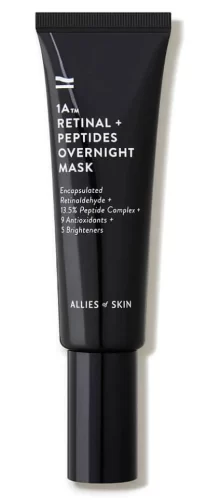 Allies of Skin Retinal & Peptides Repair Night Cream
This is the very best product with retinaldehyde that brightens, moisturizes, and reduces aging signs — a true skin savior, as reviewers claim. What makes it so special is the formula powered by retinal, hyaluronic acid, a powerful blend of antioxidants, and a multi-peptide complex, all working hard to support collagen production and enhance skin elasticity. It leaves skin feeling smoother, firmer, and plumper than ever before.
---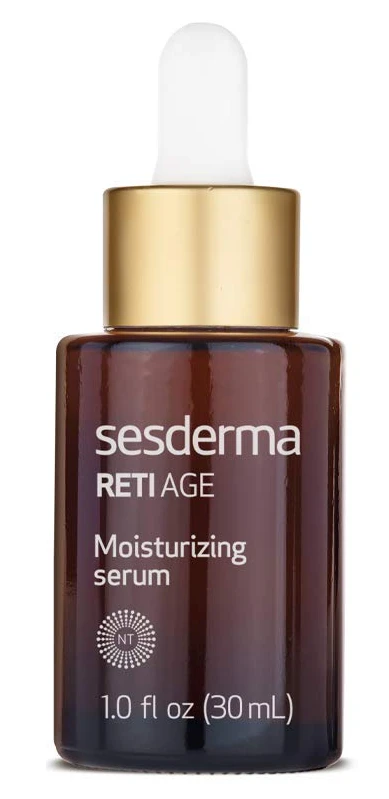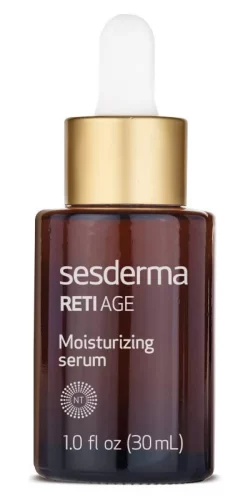 Sesderma Reti Age Moisturizing Serum
One of the best retinaldehyde-infused serums comes from none other than Sesderma — a pioneer in potent, fast-acting formulas that deliver transformative results. It loads three types of retinoids, including retinal, retinol, and retinyl propionate, coupled with ceramides and a cocktail of five peptides to restore skin radiance and firmness while battling wrinkles.
---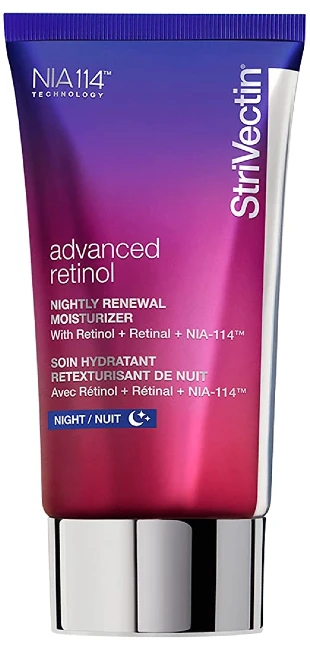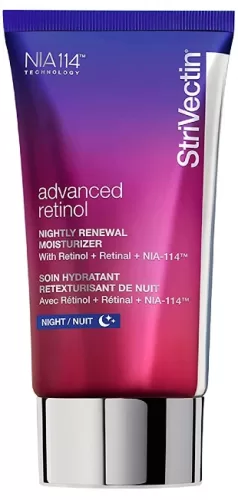 StriVectin Advanced Retinol Nightly Renewal Moisturizer
Or you can correct the look of fine lines and wrinkles with this retinal-containing moisturizer packed with the best-in-class anti-agers out there. More specifically, it has retinol, retinaldehyde, niacinamide, and hyaluronic acid, working the night shift to leave skin looking smooth and firm by morning.
---


Osmosis Advanced Retinal Serum
Osmosis Advanced Retinal Serum boasts retinaldehyde, mandelic acid, lactic acid, and niacinamide to support cell turnover, helping reveal a brighter and smoother complexion. There are also cucumber, grapefruit, rosemary, and other botanical extracts to help condition, hydrate, and soften. Yet, here's the kicker: the serum contains advanced peptides to aid in skin rejuvenation, being one of the best retinaldehyde products out there.
---


Eau Thermale Avène RetrinAL 0.1 Intensive Cream
With 0.1% retinaldehyde, this cream promises to plump skin while brightening and softening it. It also packs relastide — a peptide that boosts retinaldehyde's action — vitamin E, to protect against free radicals, and Avene thermal water to fill your skin with minerals. Now you've just got vacation-ready skin with one of the best retinal creams.
---


Youth To The People Retinal + Niacinamide Youth Serum
No sooner had Youth To The People Retinal + Niacinamide Youth Serum been released than it become a staple in many skincare routines. It's a true multi-tasker formulated with serious actives to deliver skin-changing results. There's 5% niacinamide to reinforce the protective barrier supported by three types of ceramides, plus 0.15% retinaldehyde to target wrinkles, large pores, and uneven tone. This is what we call a winner product.
---


Medik8 Crystal Retinal Serum
This isn't just an ordinary serum. It features multiple anti-aging ingredients, such as encapsulated retinaldehyde, hyaluronic acid, squalane, vitamin E, and glycerin, to name a few. The blend works to plump skin and resurfaces its texture for a softer look. Wake up with happy skin!
---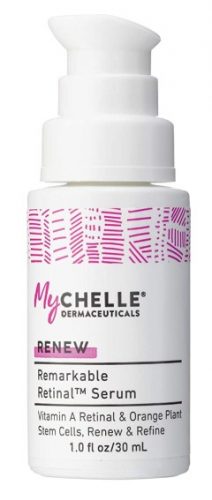 MyChelle Dermaceuticals Retinal Serum
Giving this advanced serum a shot might be the best decision, especially if you face hyperpigmentation, blemishes, or fine lines. With 1% retinal, ceramides, orange plant stem cells, and a healthy blend of oils and flower extracts, MyChelle Remarkable Serum promotes healthy skin renewal and helps diminish discoloration. Dermatologist, allergy tested, and EWG-verified so that you stay at peace when using it.
---