Centella asiatica (also goes by cica, tiger grass, or gotu kola) lately has been touted as the gold standard for soothing and repairing skin, and better still, all its benefits are backed by science. It's all due to the compounds of cica, including asiaticoside, madecassoside, asiatic acid, madecassic acid, amino acids, vitamins, and essential oils. As such, the best Centella asiatica products are the most sought-after for relieving dryness and irritation, encouraging regeneration after chemical peels or sun damage, hydrating, defending against oxidative stress, and soothing skin. Also, due to its ability to spur collagen growth, Centella asiatica is often a go-to for addressing fine lines, wrinkles, and uneven texture, too.
How using Centella asiatica products benefits the skin
Using Centella asiatica products comes with a lengthy list of skin benefits. Upfront, Centella asiatica soothes inflammation and enhances skin defense against external aggressors by increasing the content of antioxidants in the skin and scavenging free radicals. Additionally, Centella asiatica possesses moisturizing properties and supports the protective barrier by inducing collagen production, which in turn also helps reduce transepidermal water loss (TEWL), preventing skin dehydration. And since it boosts collagen, Centella asiatica is excellent at speeding up wound repair, plumping skin, and minimizing the look of fine lines and wrinkles.
The moral of the story? It's always a good time to add Centella asiatica products to your skincare routine, especially if your goal is to:
Relieve irritations and dryness
Hydrate your skin
Protect your complexion against environmental damage
Increase skin tolerance to harsh ingredients
Reinforce the barrier after a chemical peel or sun damage
Scavenge free radicals
Keep your skin firm and plump
Reduce the look of fine lines
Soothe breakouts
The best Centella asiatica products
Here are the best Centella asiatica products to pamper your skin with.
---
1
Cosrx Pure Fit Cica Serum
If you're in search of the best cica serum, this is it. Made with 76% Centella asiatica, the serum vows to soothe, reduce redness, and reinforce the skin, and has a lightweight texture that never feels sticky or greasy. Additionally, the serum boasts glycerin, betaine, and sodium hyaluronate, three great humectants that pull water into the skin, bursting hydration and plumping the complexion.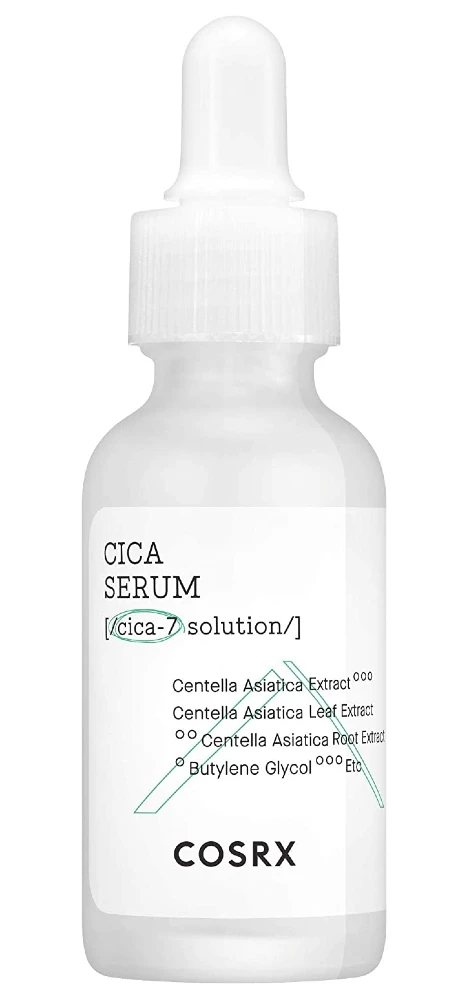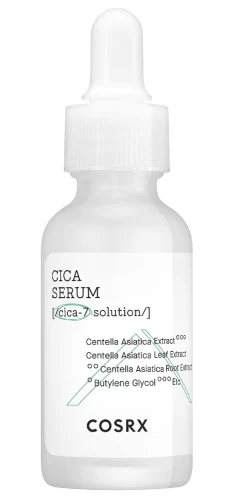 ---
2
La Roche-Posay Cicaplast Balm B5
Even the most easily-reactive skin types can use La Roche Posay Cicaplast Balm since the gentle formula was made to soothe cracked, chapped skin and irritations. The product is made with madecassoside (an active compound of Centella asiatica), vitamin B5, shea butter, and glycerin, so it works like a charm to offset dryness and relieve irritation. Moreover, the mix of minerals, zinc, magnesium, and copper work synergistically to reinforce the barrier, preventing further damage.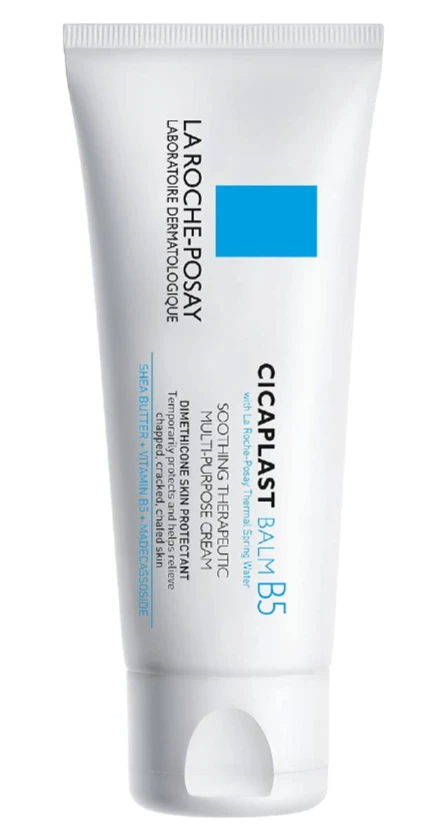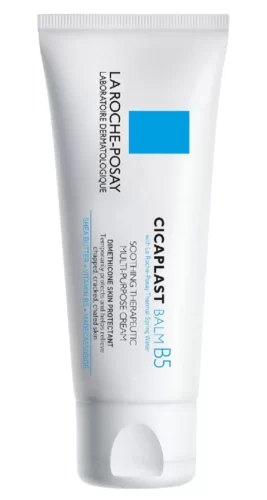 ---
3
Glow Recipe Banana Souffle Moisture Cream
Squalane, jojoba oil, banana water, and cica make this cream great at resetting, replenishing, and sealing long-lasting moisture. We like it because it delicately addresses stressed skin and works for everyone, breakout-prone skin included, since it's non-comedogenic. The cream is naturally colored and scented and has a souffle light-as-air texture that instantly relieves skin.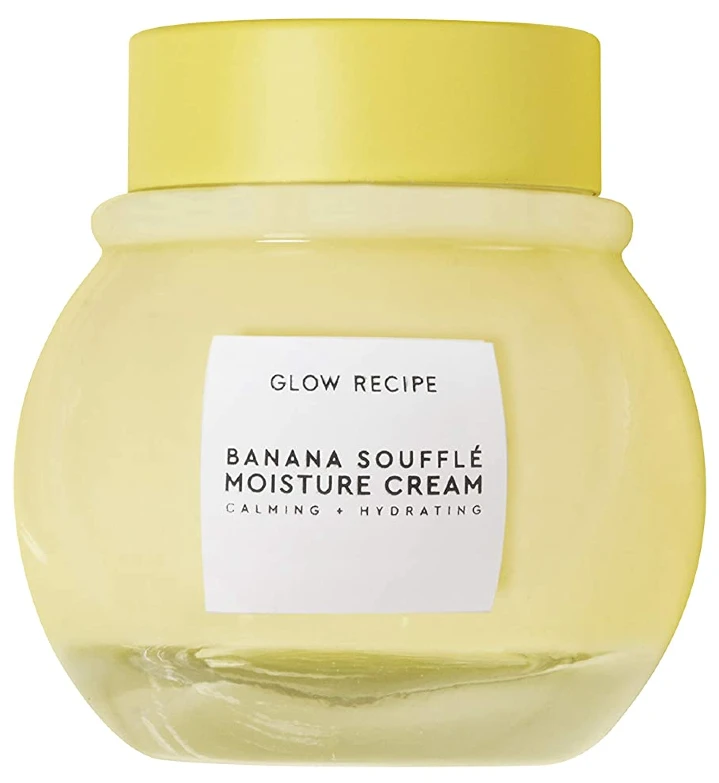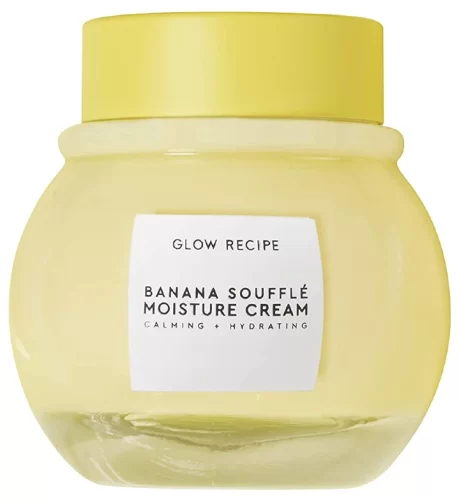 ---
4
Purito Cica Clearing BB Cream
Purito Cica Clearing BB Cream is where makeup meets skincare. As one of the best Centella asiatica products, it's infused not only with cica extract but with its most active compounds, madecassic acid, asiaticoside and asiatic acid, all working to strengthen the barrier and soothe. Plus, it's spiked with a slew of skin-loving ingredients, such as niacinamide, zinc, and vitamin B5, that hydrate and protect. Finally, it's available in six true-to-skin shades that give the complexion an even appearance with natural coverage and a dewy glow, is fragrance- and oil-free.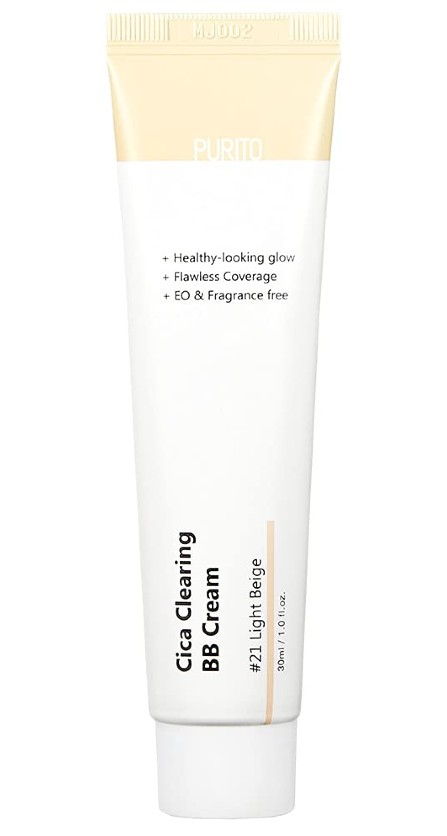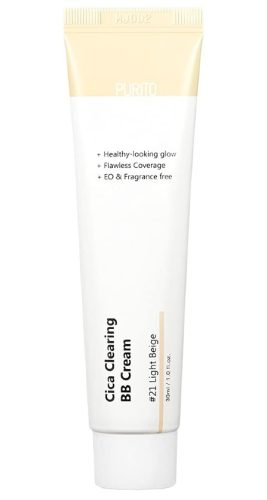 ---
5
Dr. Jart+ Cicapair Tiger Grass Color Correcting Treatment
If you were looking for a color-correcting treatment made with Centella asiatica, you just found your best bet because it packs cica leaf water, plus cica extract, asiaticoside, asiatic acid, and madecassic acid. Cicapair Treatment is a green-to-beige formula that evens out tone, acting like a color-correcting treatment that neutralizes redness, speeds up pimple healing, and moisturizes. And if it wasn't enough, the zinc oxide and titanium dioxide give mineral UVA/UVB protection, shielding your complexion against sun damage with SPF 30.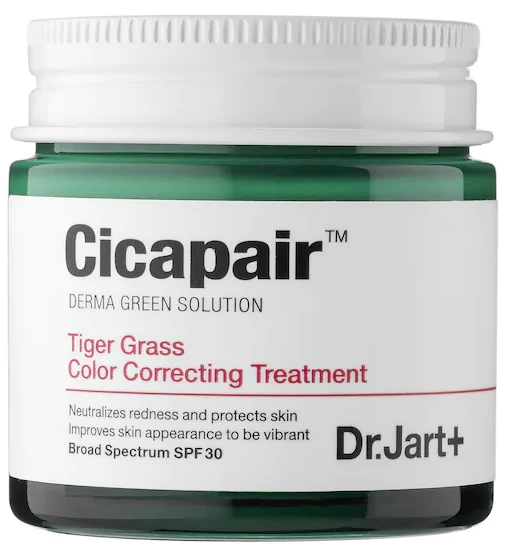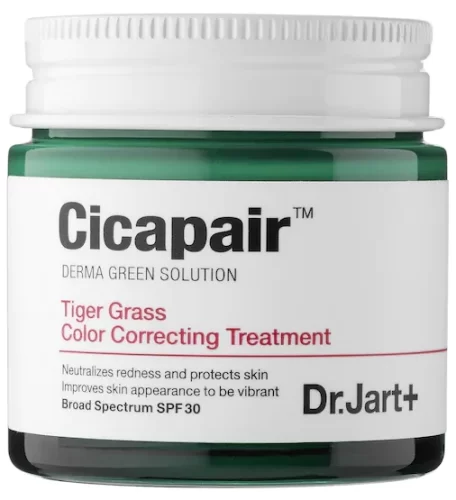 ---
6
Cos de Baha Centella Asiatica Soothing Serum
Ok, this cica product has a clean formula that features only nine ingredients, with Centella asiatica first on the list (more precisely, 83%). This says more than enough about its soothing and healing benefits — which is why is one of the best cica products on the market. Additionally, the serum includes betaine, aloe extract, sodium hyaluronate — all great humectants — plus a mix of plant extracts, including green tea to protect the skin and boost cell regeneration. The best news yet, anyone can use it, and has an intensely hydrating formula that plumps skin and imparts a healthy glow instantly.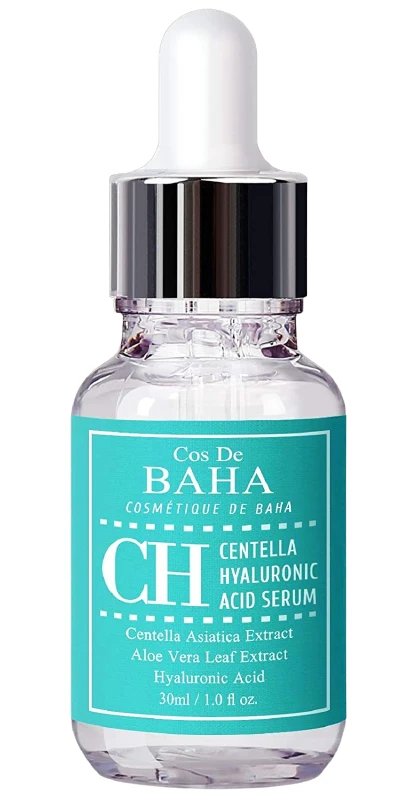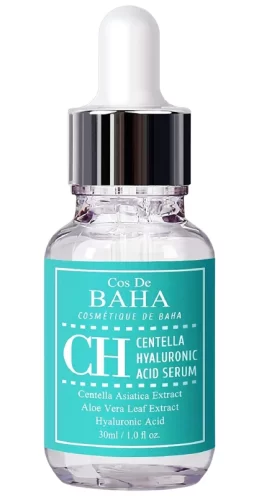 ---
7
Innisfree Cica Balm
If stressed, irritated skin and a weakened barrier are your issues, this moisturizer may be what you're looking for. It does everything from helping smooth rough texture to hydrating and softening the look of fine lines and wrinkles with the help of Centella Asiatica compounds, squalane, and panthenol. Its balm-to-gel texture is super lightweight, feeling soothing and refreshing while even making an excellent makeup base.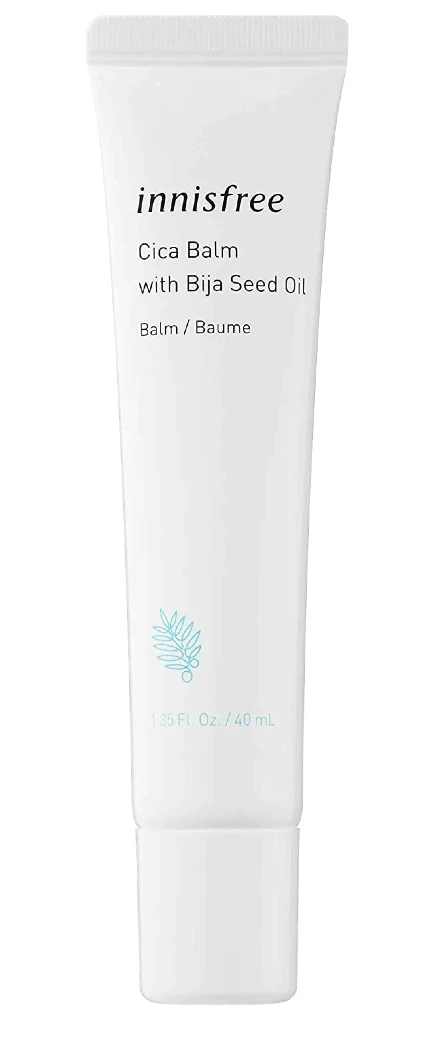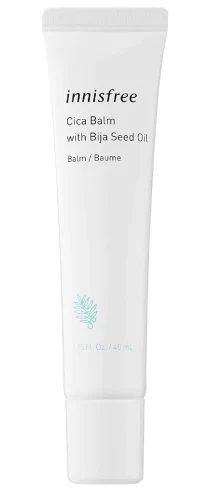 ---
8
SkinCeuticals Epidermal Repair
As the name suggests, this moisturizer works wonders for whoever needs to repair their skin. The formula is packed with Centella asiatica extract to help defend against external foes, beta-glucan, which encourages the skin's upper layers renewal, plus nymphaea alba flower extract, ideal for reducing discomfort. So, whether you want to calm your skin, reinforce the barrier, or diminish redness, this intense therapeutic cream will come in handy.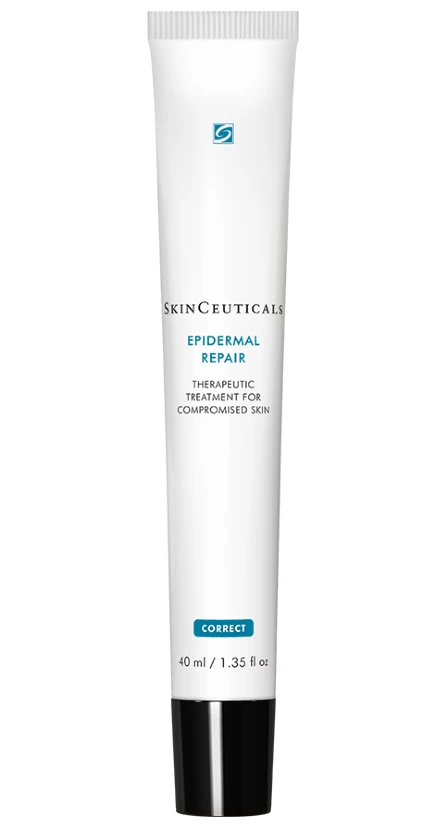 ---
9
Purito Centella Green Level Eye Cream
Now, for the best Centella asiatica product for the eye area, Purito Centella Green Level Eye Cream truly stands out. It's made on a base of 49% Centella asiatica, and the formula also includes asiaticoside, asiatic acid, and madecassic acid for more soothing, protecting, and moisturizing benefits. More than that, the eye cream includes other must-have ingredients in an eye cream, such as a blend of peptides, sodium hyaluronate, collagen, and ceramides to increase firmness and elasticity. Can't ask for more.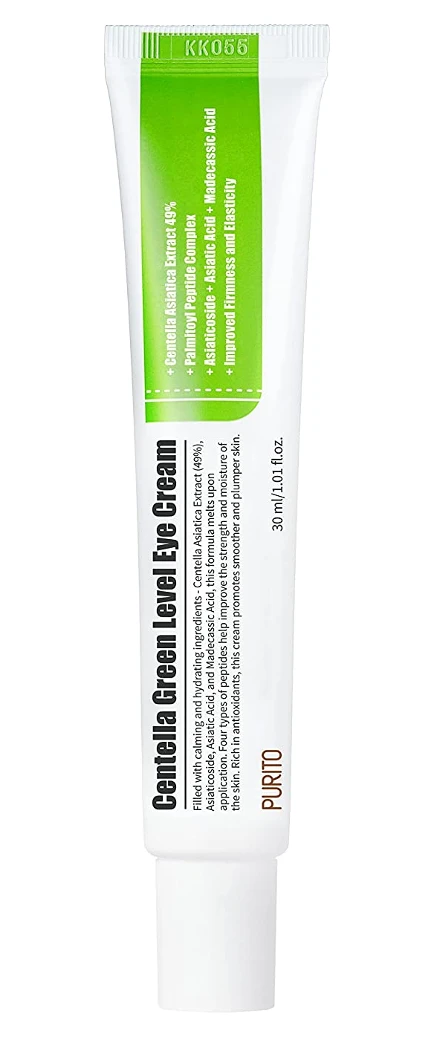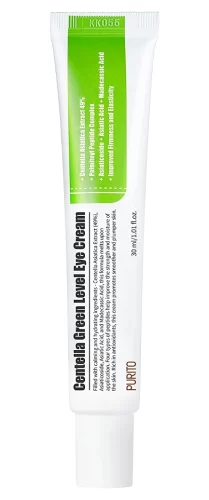 ---
10
Cosrx Pure Fit Cica CreamCentella Moisturizer
If you're getting signs of over-exfoliating and you want to repair the damage, look no further. Cosrx Cica Moisturizer is boosted with seven sources of cica, making it one of the best products with Centella asiatica to accelerate the skin regenerating process. Whenever your complexion is weakened or irritated, applying this moisturizer helps calm it and relieve discomfort. It has a lightweight, gel-like texture, non-sticky, that absorbs in a second, making a fantastic primer too.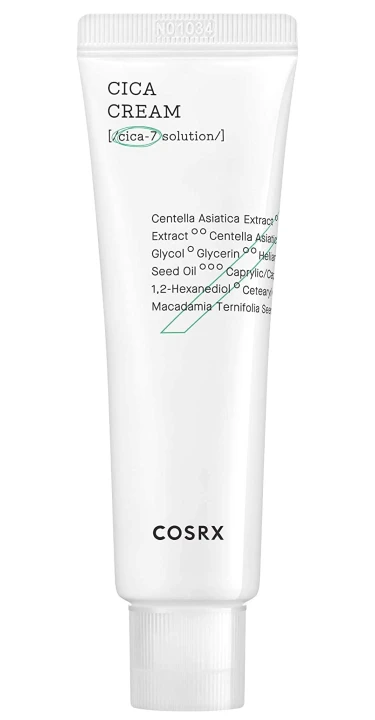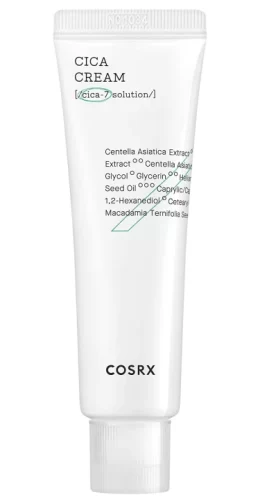 ---
11
Neogen Dermalogy Calming Cica Tree Pads
Pads soaked in exfoliating actives are lifesavers for fighting blemishes and addressing dullness and fine lines. These K-beauty pads are drenched in polyhydroxy and lipohydroxy acids (gentle exfoliators) to slough off dead cells and debris, while Centella asiatica extract, asiaticoside, madecassic acid, asiatic acid, and madecassoside soothe and hinder possible dryness. all whilst a mix of five ceramides reinforce the skin and helps trap moisture. Just wipe over clean skin one pad a day, and the juicy cocktail will do the hard work. P.S.: Cut the pads into half to last you more; there's enough solution for two uses in one pad.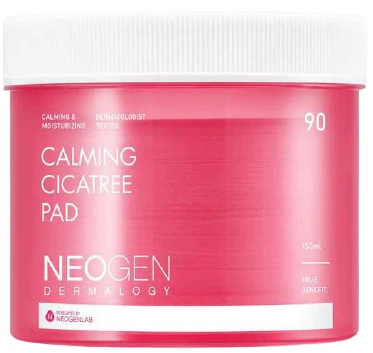 ---
12
Kiehl's Centella Sensitive Facial Cleanser
A face wash that cleanses, and soothes without stripping essential moisture? Yes, please. Wash away makeup, impurities, and debris with Kiehl's Centella Cleanser, which is made void of sulfates, fragrance, and alcohol, so it suits all skin types, easily reactive included. The non-foaming formula is mega soothing, yet does quite a job at leaving skin fresh-clean and ready for the rest of your skincare ritual.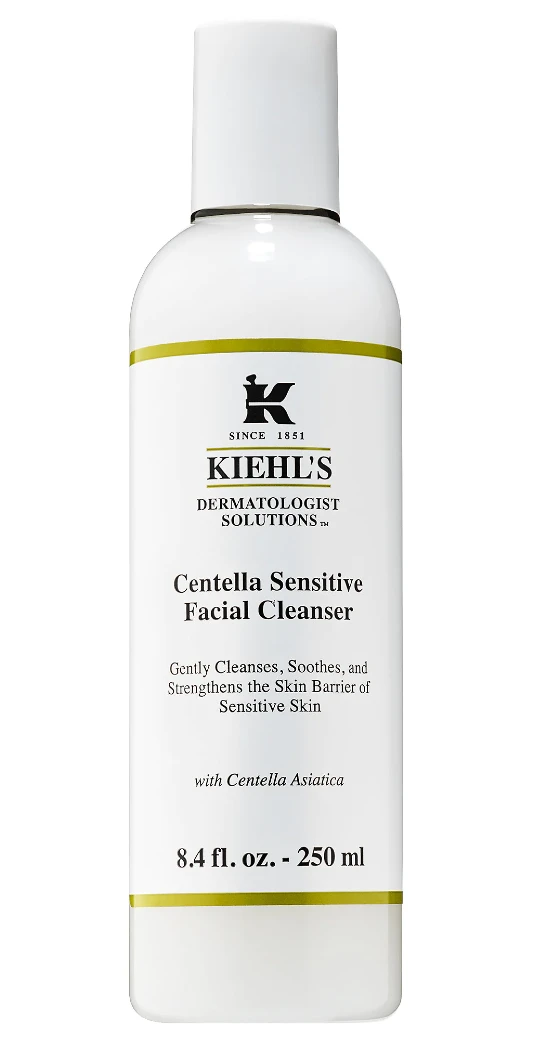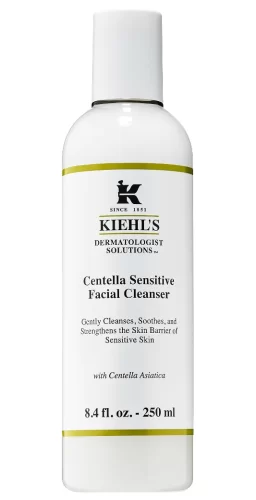 ---
13
VT Cosmetics Cica Daily Soothing Mask
These masks are soaked in Centella Asiatica extract and its active compounds. Other perks are given by glycerin and sodium hyaluronate, which boost hydration, plus propolis extract and royal jelly, occlusive that trap moisture and hinder TEWL. It delivers nutrients and moisture to the skin, helping soothe rough texture and leave your visage dewy and distressed — in just ten minutes.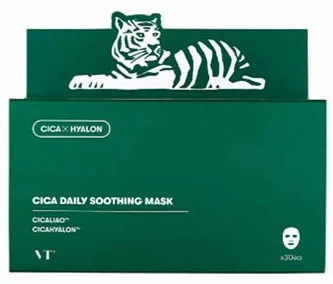 ---
14
Clinique Unisex Turnaround Revitalizing Lotion
If you want a Centella asiatica-infused toner, this one is the best so far. It features cica among the first ingredients, and it's packed with caffeine (antioxidant), probiotics (skin protector), adenosine (soothing), and pomegranate juice (repairing). What's even better, all skin types can use it, is free of alcohol, oil, and fragrance. Hands-on if you want your skin to stay plump and dewy.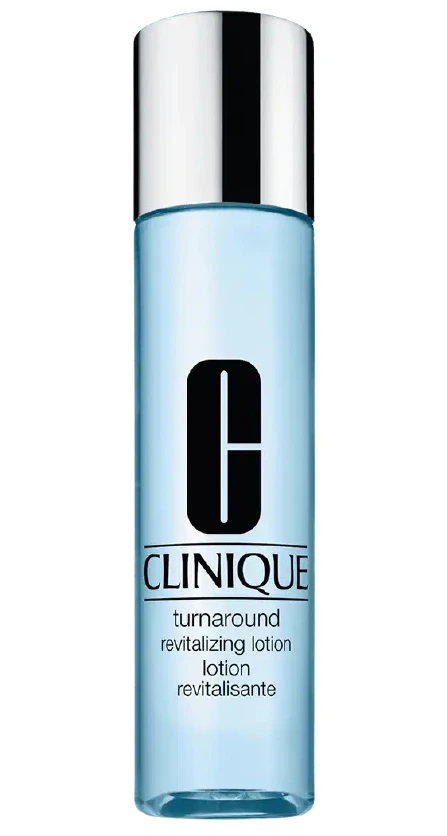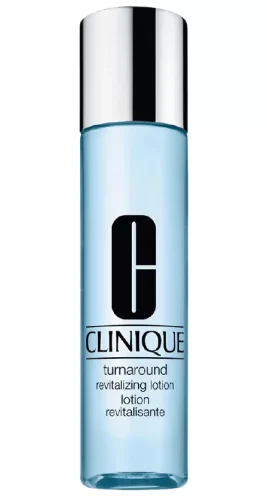 ---
15
Boscia Cica Soothing Universal Cream
For those who fancy multitaskers, Boscia's Cica Soothing Universal Cream might be what you were looking for. It feeds and energizes skin from head to toe, literally. The formula packs Centella asiatica, carnosine, ceramide, and plant-derived elements to soothe, calm and nourish. Its soft-like-cloud texture layers like a dream, coating your face (and body) in a cocoon of moisture that lasts all day.