When your skin finds itself grappling with irritation, dryness, and redness, it's time to introduce it to Centella asiatica. This natural extract, once the heart and soul of Korean beauty products, has now made its mark on the Western skincare industry. With its versatile range of benefits, Centella asitica provides a one-stop solution for everything from hypersensitivity and acne to the signs of aging. It's lightweight, non-comedogenic, and has some serious healing and restorative powers that work wonders on every skin type. To help you find the right product to match your skincare goals, we've put together a list of the best Centella asiatica products.
What is Centella asiatica?
Centella asiatica, also known as cica, tiger grass, or gotu kola, is a plant native to Asia that has been considered a "miracle herb" for centuries in traditional medicine. Its nickname "tiger grass" stems from the belief that tigers would roll in its leaves to heal their wounds.
This resilient plant contains potent compounds called saponins like asiaticoside, madecassoside, asiatic acid, and madecassic acid, which have been well researched in the dermatological field and have been shown to improve the overall health and appearance of the skin.[1]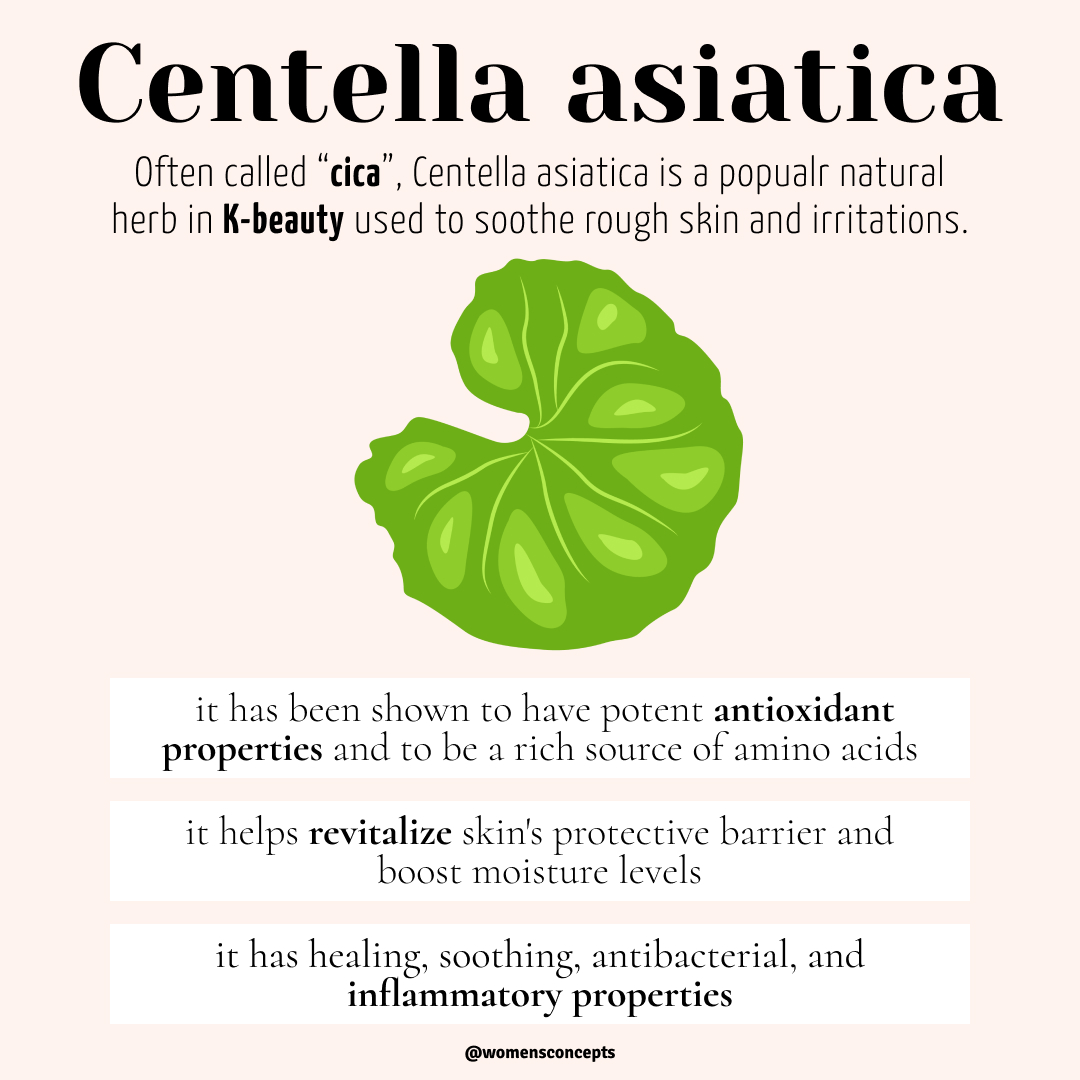 What are the benefits of Centella asiatica skincare products?
Centella asiatica products come with a lengthy list of benefits for your skin. The active compounds in cica are chock full of antibacterial, anti-inflammatory, healing, and antioxidant properties that can help with a wide array of skin concerns.[2] They can calm inflammation, reduce acne breakouts, and promote the production of firmness-boosting collagen. Centella asiatica also has UV protective effects, so it protects your skin from photodamage that can lead to premature aging signs.[3] Moreover, its moisturizing powers restore hydration in dry skin, while the soothing effects relieve eczema and other inflammatory conditions.[4]
To give you the bottom line, Centella asiatica products can help:
Relieve irritated skin
Increase hydration
Boost skin tolerance to harsh ingredients
Restore the skin barrier function
Heal scars
Neutralize free radical damage
Treat acne and eczema
Promote a firm complexion
Reduce fine lines and wrinkles
Tame redness
Calm inflammation
Smooth skin texture
The best Centella asiatica products
Check out the best Centella asiatica products. We've included moisturizing creams, soothing serums, and healing balms, so you can find the perfect match to round out your skincare routine.
---
1
Cosrx Hydrium Centella Aqua Soothing Ampoule
This serum is made with a hefty dose of Centella asiatica, summing up 42.4% of the total formula. It excels at fortifying the skin barrier, diminishing redness, and calming sensitive and easily irritated skin. Another key ingredient here is red algae (chondrus crispus extract) with soothing and hydrating properties. The formula also provides a moisture burst from glycerin and betaine, two humectants that draw water into the skin. Although this elixir has a concentrated formula, the consistency is still lightweight and non-sticky, absorbing fast sans greasy residues.
You can also try COSRX Balancium Comfort Ceramide Cream, which is focused on recovering damaged skin.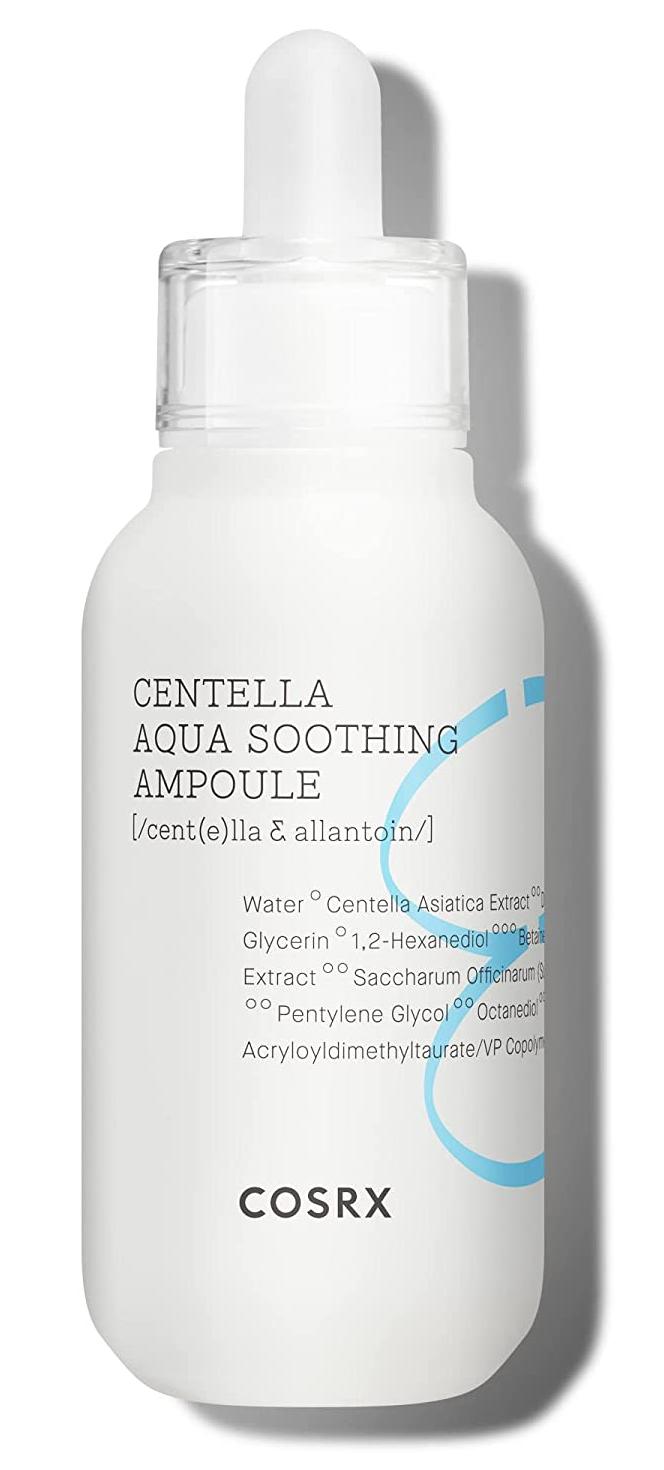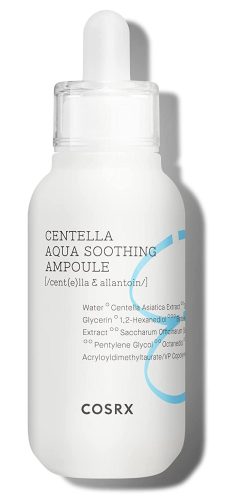 ---
2
Dr. Jart+ Cicapair Tiger Grass Color Correcting Treatment
If you have rosacea, this color-correcting treatment infused with Centella asiatica can give you instant even-toned skin while neutralizing redness at the source. It's formulated with cica leaf water, cica extract, asiaticoside, asiatic acid, and madecassic acid, all working to heal and soothe. And if it wasn't enough, this cica-infused product offers broad-spectrum mineral sun protection with SPF 30 to shield your skin from harmful sun damage. However, you still need to layer sunscreen underneath for the ultimate defense.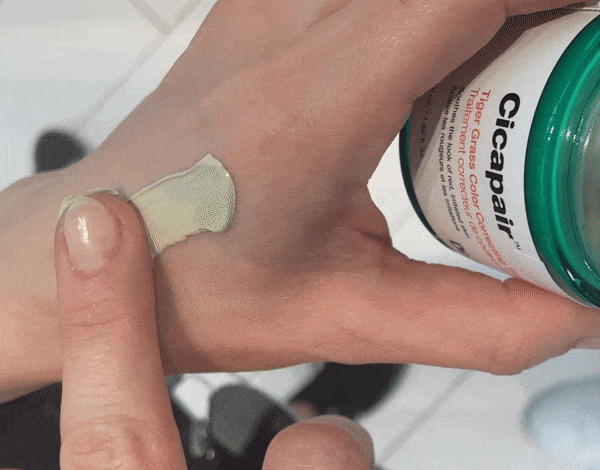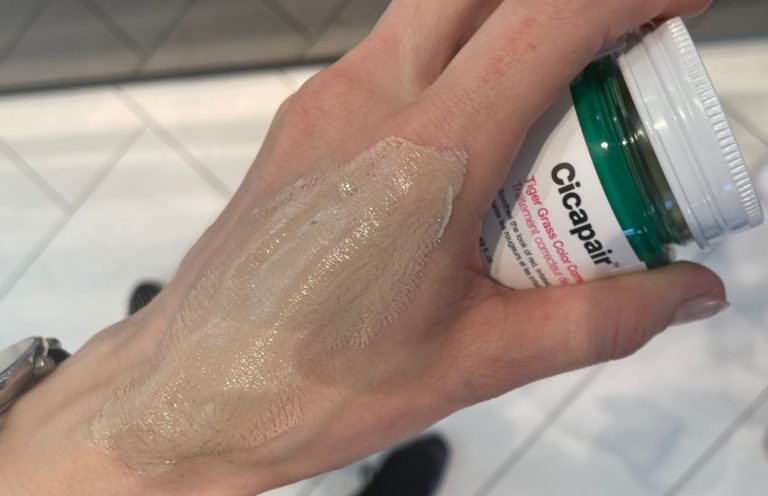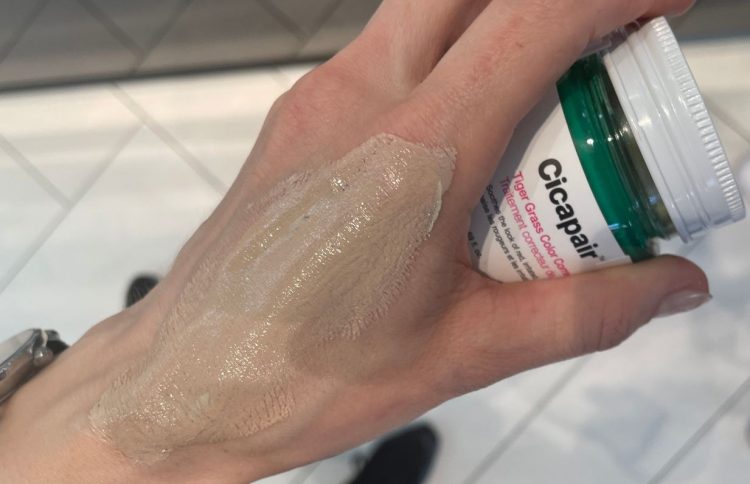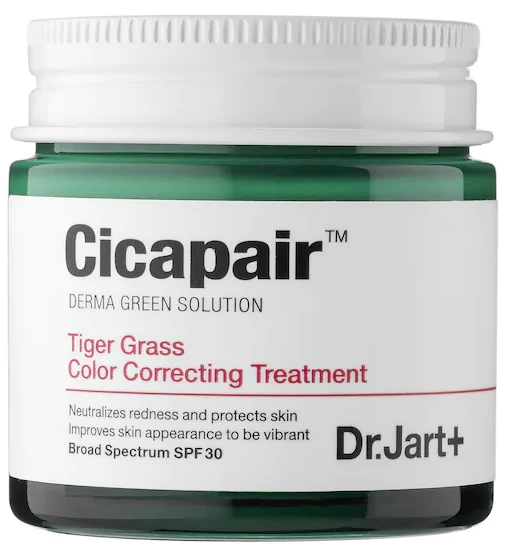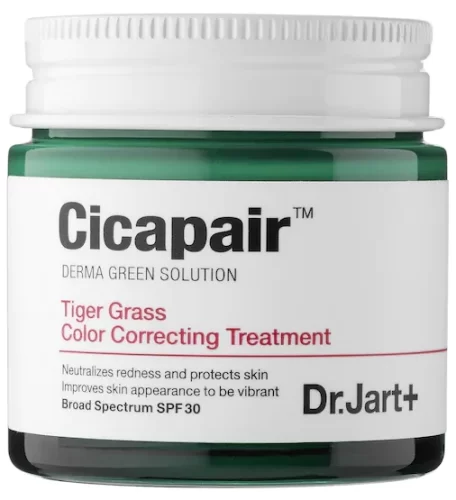 ---
3
La Roche-Posay Cicaplast Balm B5
La Roche-Posay Cicaplast Balm is an Amazon bestseller and it's easy to see why. It's professionally formulated to provide relief from dryness and alleviate chapped and sensitive skin. The product leans on madecassoside, the active compound of Centella asiatica that encourages healing by supporting collagen growth and easing inflammation. There's more. Emollient shea butter seals moisture and nourishes, and a mix of minerals restores your skin's natural barrier. This gentle formula has even been recognized and accepted by the National Eczema Association.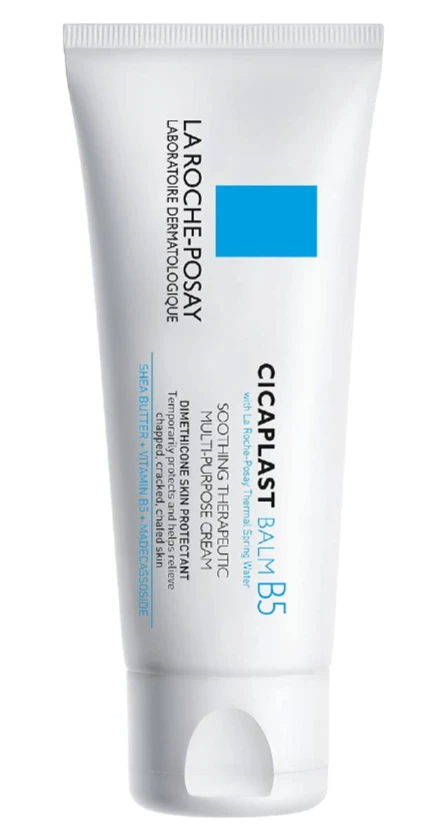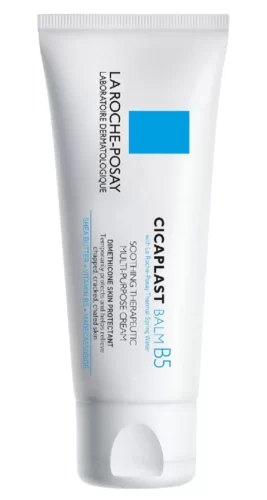 ---
4
Purito Cica Clearing BB Cream
Purito Cica Clearing BB Cream is where makeup meets skincare. It provides a dose of skin-loving ingredients, including Centella asiatica and niacinamide, for the pinnacle of hydration and antioxidant protection. And the fact that it's formulated sans fragrances, oils, and alcohol is a major boon. The hybrid solution delivers medium coverage and effectively camouflages flaws, which results in a picture-perfect look. Whether you prefer applying it with your fingertips or a damp makeup sponge, Purito Cica BB Cream blends seamlessly into the skin, imparting a velvety texture and a dewy glow. Bonus: this gem is available in six shades that swiftly adapt to various skin tones.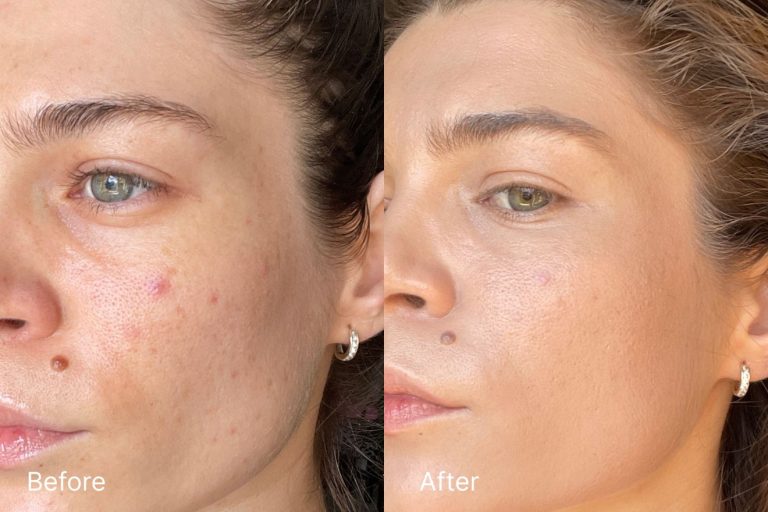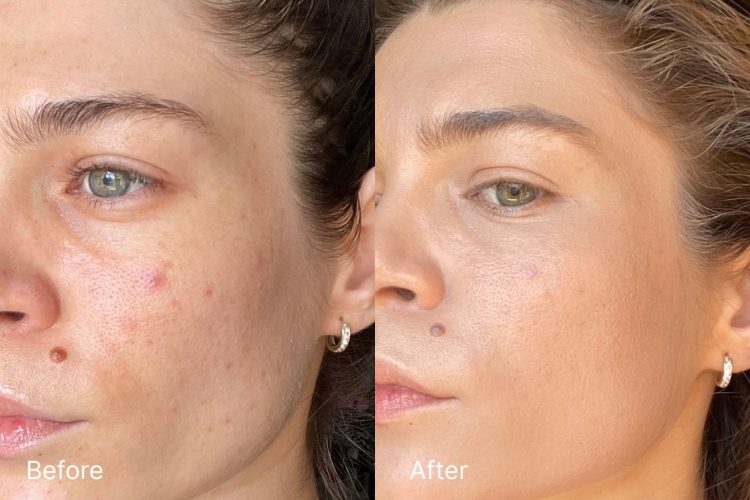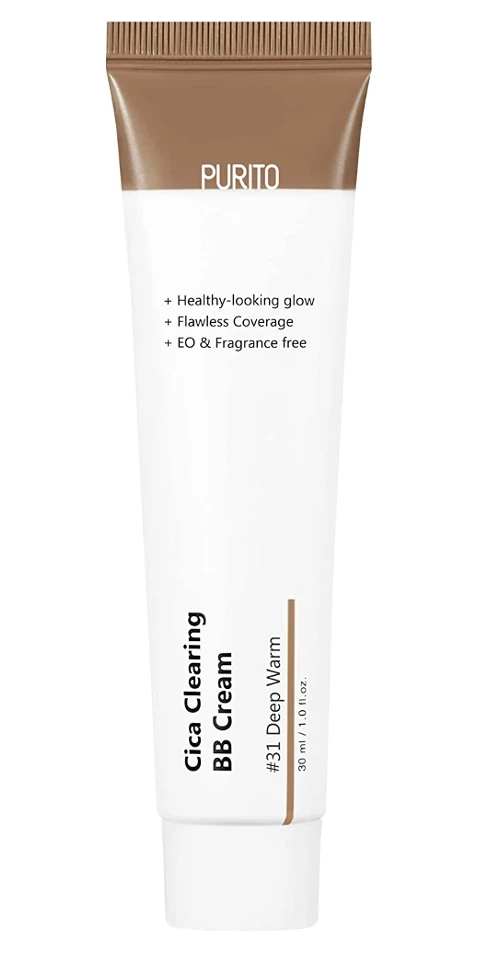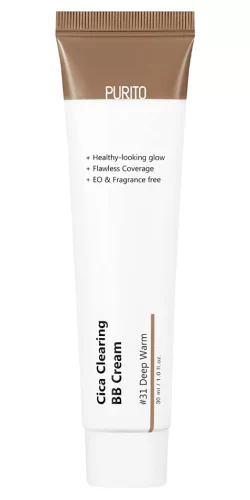 Read full review: Purito Cica Clearing BB Cream
---
5
SkinMedica Centelline Scar Recovery Gel
SkinMedica made probably the most potent product with Centella asiatica to reduce the appearance of scars, whether they are the result of an injury, surgery, or acne. It contains a complex of scar-fading compounds, including Bulbine frutescens (a plant that promotes tissue repair), olive-derived oleuropein (reduces cellular damage), and lactic acid (retexturizes the skin's surface). Alongside cica, they enhance the overall skin's texture and smoothness.
We understand if you're on the fence about the high price tag of the gel, but it's worth saving for. Most reviewers have seen a major reduction in scarring within two months (but it can take up to a year, so temper your expectations) with twice-daily application.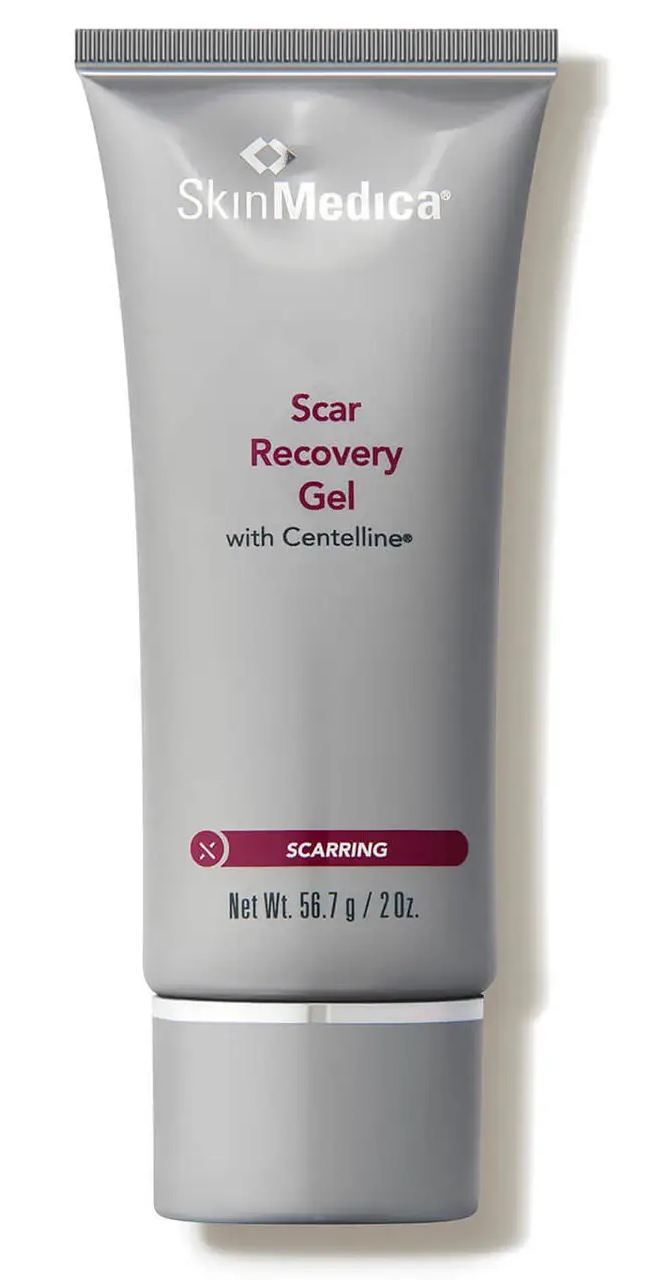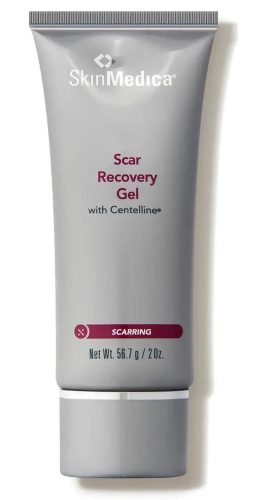 ---
6
Cos de Baha Centella Asiatica Soothing Serum
This affordable serum has a clean formula with just nine ingredients, with Centella asiatica topping the list (83% to be exact). That means it has serious calming and healing benefits. In addition, the serum includes betaine, aloe extract, sodium hyaluronate—all great humectants—plus a blend of plant extracts to protect the skin and stimulate cell regeneration. Best of all: Anyone can use it and has an intensely hydrating formula that firms the skin and imparts a healthy glow.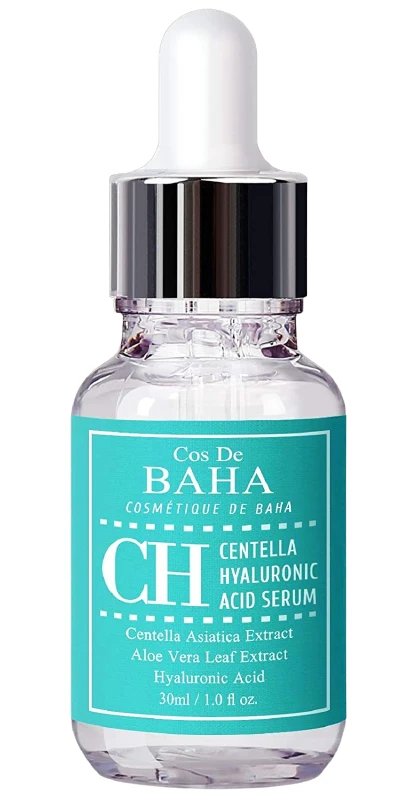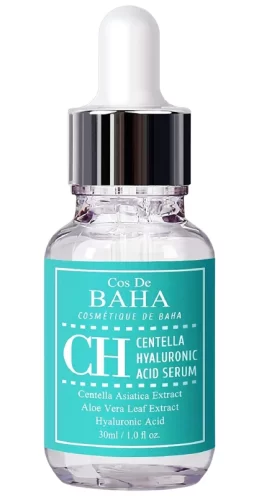 ---
7
Innisfree Cica Balm
If you have a weak skin barrier, this balm can help. Crafted with a blend of Centella asiatica compounds, squalane (emollient), and panthenol (humectant), it tackles various concerns, from rough texture to fine lines, increased sensitivities, and breakouts. Its balm-to-gel texture feels incredibly lightweight and nourishing, and it provides a soothing and relieving sensation while also serving as a perfect base for makeup application.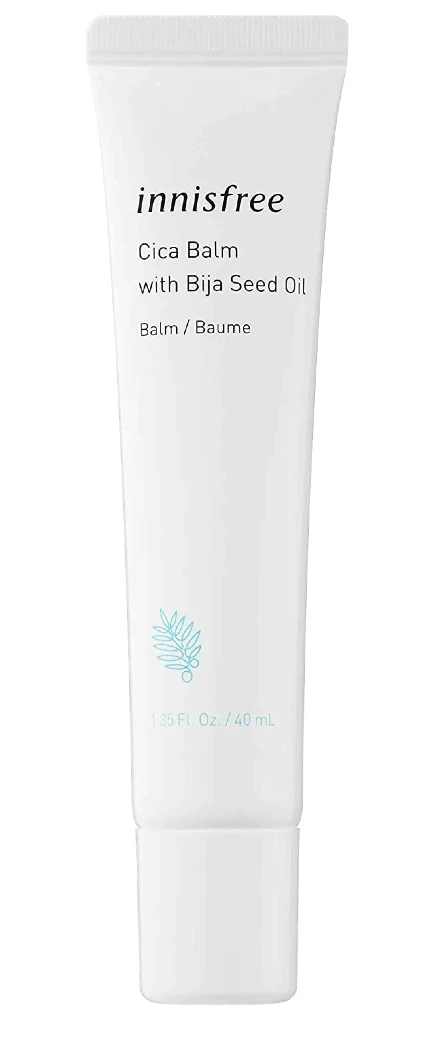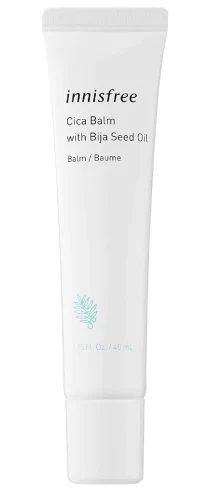 ---
8
SkinCeuticals Epidermal Repair
SkinCeuticals Epidermal Repair is a solid option if you struggle with dry winter skin, post-chemical redness, or retinol burns. The dermatologist-recommend lotion does exactly what the label says—treat compromised skin. In addition to Centella asiatica, it's packed with beta-glucan, a polysaccharide naturally found in the skin with regenerating properties, and nymphea alba flower, which has a key role in reducing discomfort.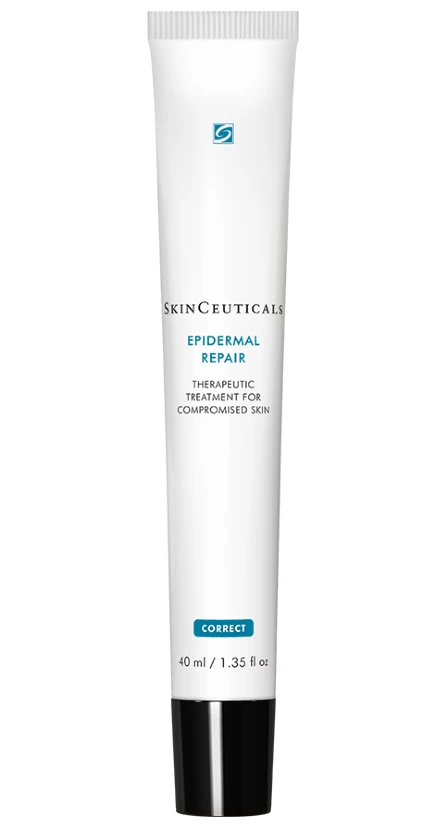 ---
9
Purito Centella Green Level Eye Cream
This eye cream is made in a base of Centella asiatica extract, more precisely, an amount of 47%. It has impressive moisturizing and collagen-boosting effects that give your under-eye skin what it needs to reduce puffiness and crow's feet. The cream also includes ceramides to condition and four types of peptides to firm the skin. Plus, it's fragrance-free, fast-absorbing, and super-lightweight.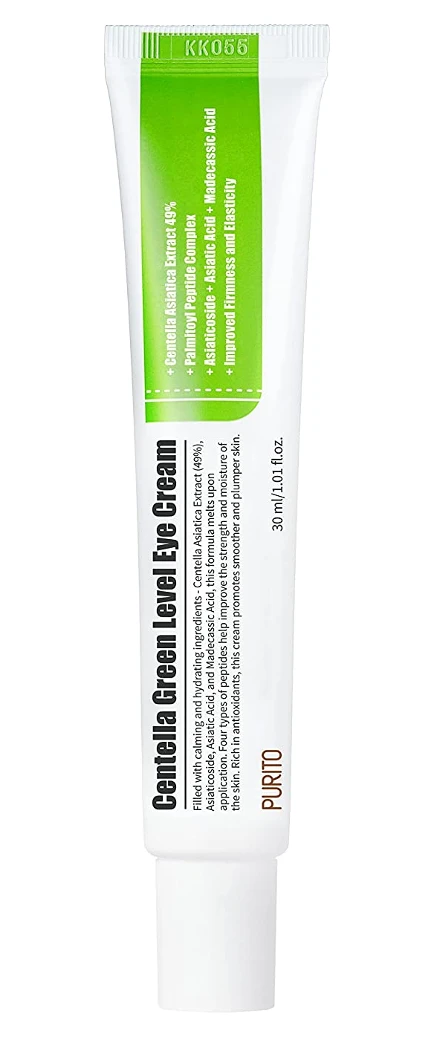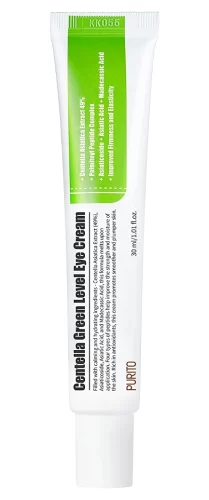 ---
10
Iunik Centella Calming Gel Cream
Consider this cica cream if you have acne-prone skin. The gel-like cream combines a nourishing blend of niacinamide, hyaluronic acid, and an impressive 72% Centella asiatica leaf water. Not only do these ingredients deeply hydrate, but they also strengthen the skin's barrier to better resist acne-causing bacteria. And let's not forget the star ingredient: 10% tea tree extract with acne-fighting and sebum-balancing properties.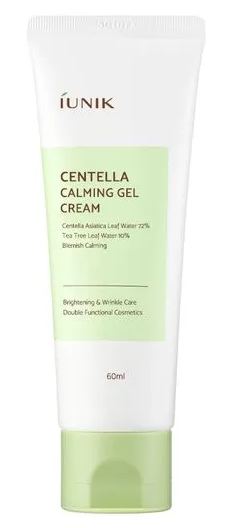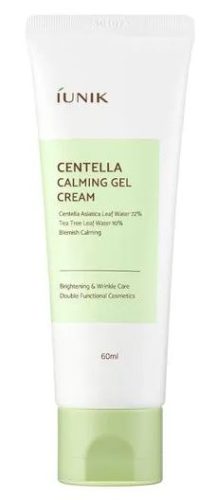 ---
11
Neogen Dermalogy Calming Cica Tree Pads
Blemishes and dull skin? Stock up on these exfoliating pads. They're soaked in a juicy concentration of polyhydroxy acids, which deliver effective and gentle exfoliation that whisks away dead cells and impurities. Centella asiatica extracts provide a soothing touch, guarding against potential dryness. We also love that the pads combine five ceramides to fortify the skin's barrier and create a reservoir of lasting hydration. Just wipe over clean skin one pad a day, and the juicy cocktail will do the hard work. You can extend the usage of each pad by cutting it in half; each piece holds enough solution for two applications.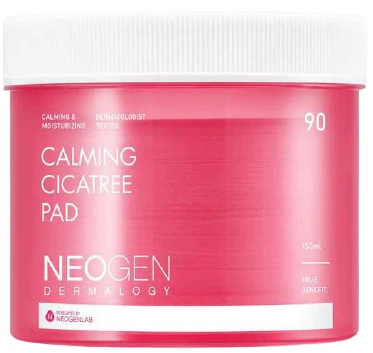 ---
12
Beauty Of Joseon Centella Asiatica Calming Mask
There are moments when all your skin needs is a quick pick-me-up, and a sheet mask is a perfect solution to give it just that. This calming mask is drenched in a concentration of 15% Centella asiatica to calm angry skin in a mere 20 minutes. Three types of hyaluronic acid, mugwort extract, and green tea are also added for an extra dose of moisture and repair. Store it in the fridge for an instant energizing sensation.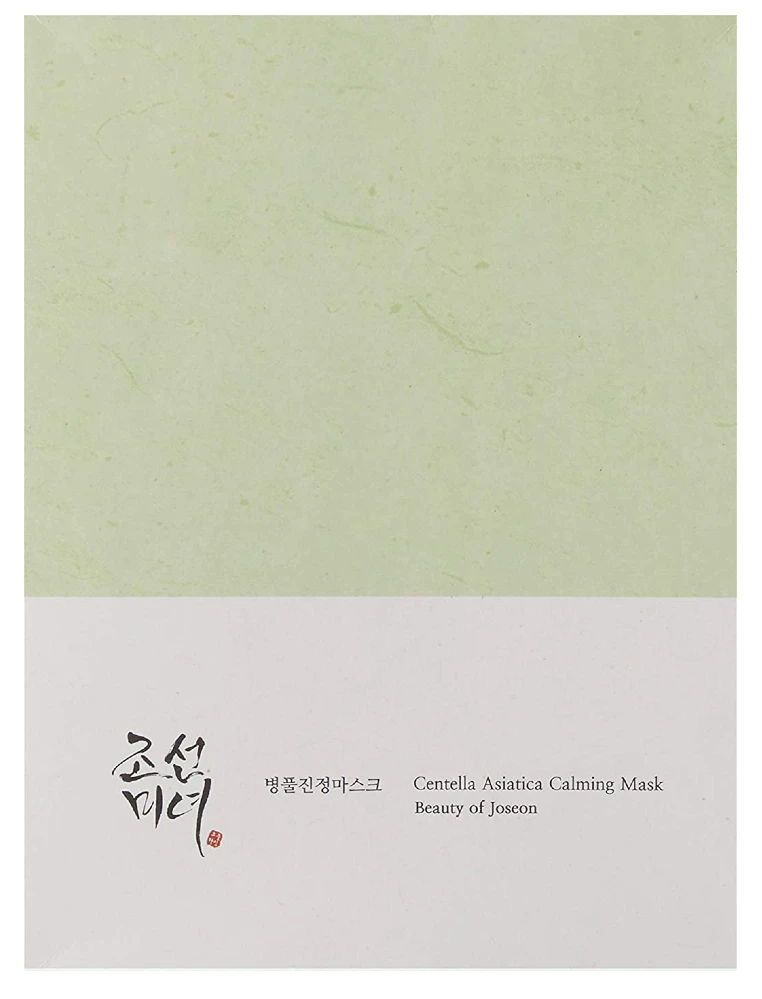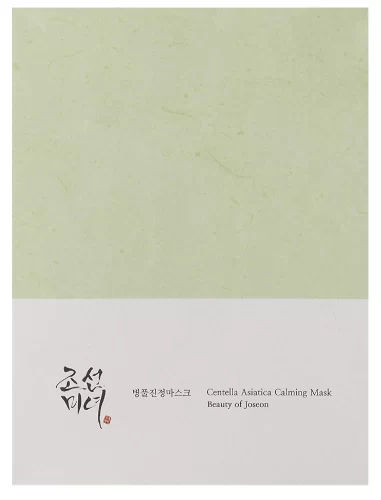 ---
13
L'Oreal Paris Revitalift Cicacream Moisturizer
Even though this moisturizer is less rich in Centella asiatica than most options on this list, it's a great pick if you need a drugstore product to target aging signs and dehydration. Among the ingredients, you'll find yeast extract and adenosine, both of which share the ability to moisturize and minimize the look of fine lines. The cream has a nice texture that forms a protective layer on the skin while it replenishes the moisture barrier for a bouncy-looking complexion.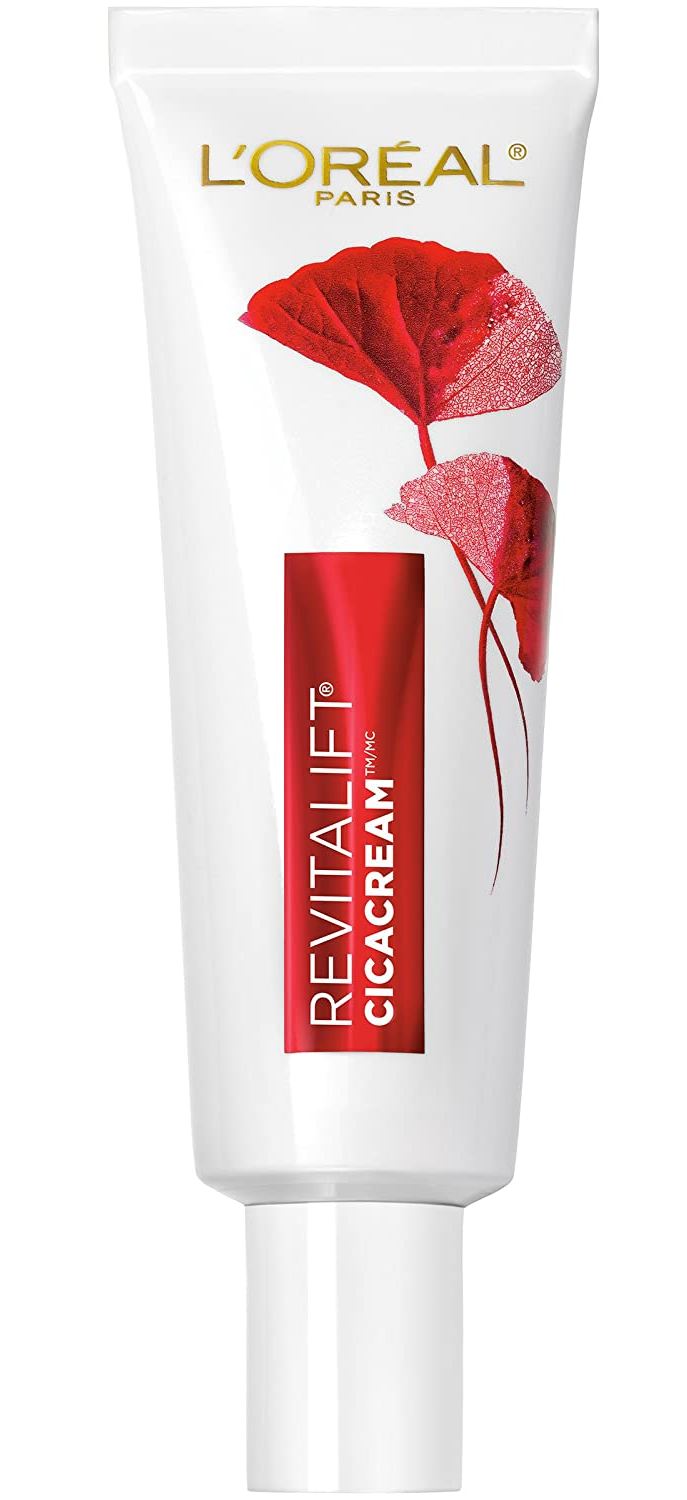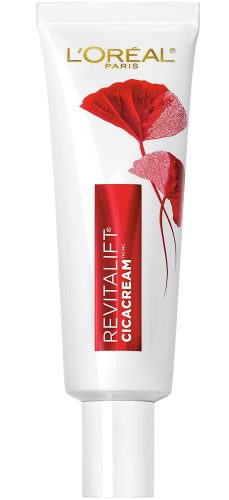 ---
14
Meebak Cica Vitamin C Serum
This serum might be a perfect addition to your beauty arsenal if your current skincare goals revolve around brightening dark spots. The addition of green tea, vitamin C, and niacinamide attacks the pigment that darkens your skin while soothing Centella asiatica and adenosine provides antioxidant protection so you won't have to deal with hyperpigmentation in the future. The serum absorbs quickly and leaves your face soft and glowing upon application. You may feel a bit of burning and tinging at first, but that's just a reminder the active ingredients work.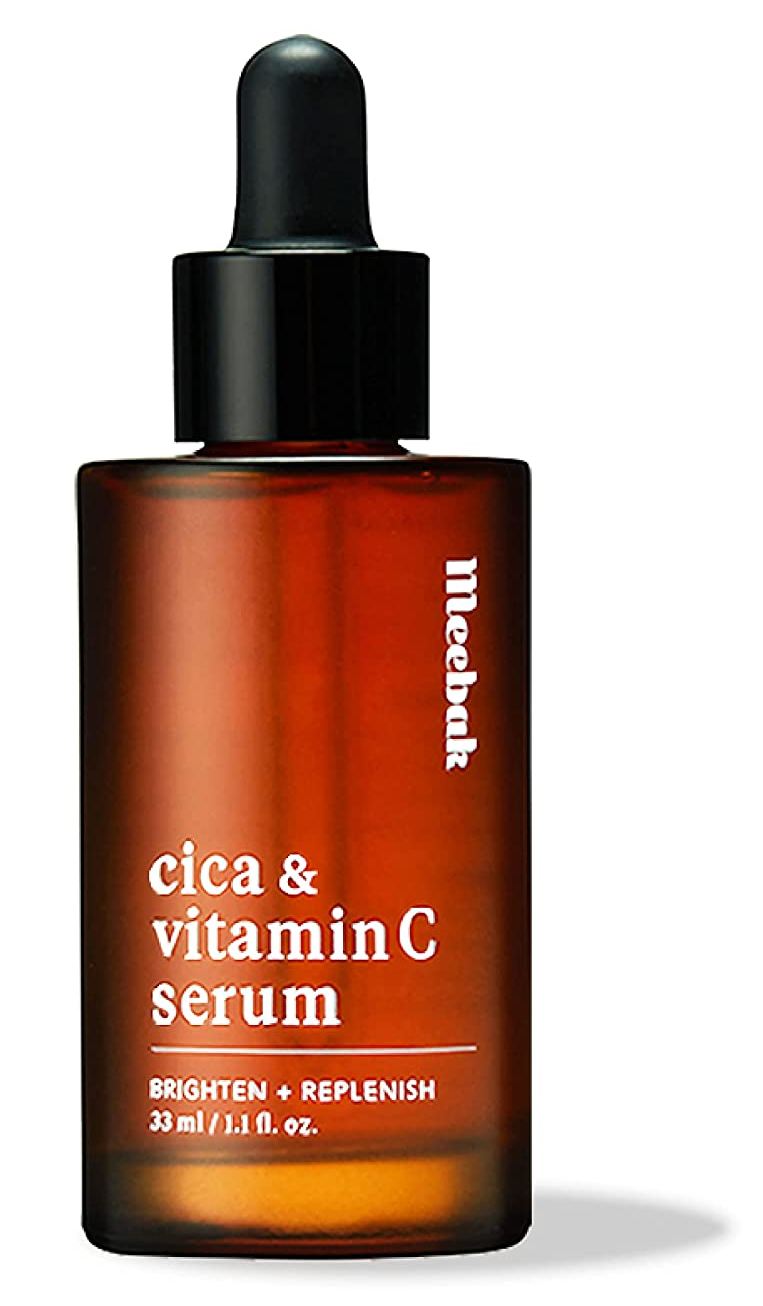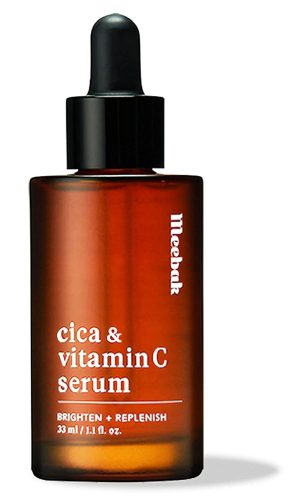 ---
Sources
Hashim P, Sidek H, Helan MH, Sabery A, Palanisamy UD, Ilham M. Triterpene composition and bioactivities of Centella asiatica. Molecules. 2011 Jan 28.
Bylka W, Znajdek-Awiżeń P, Studzińska-Sroka E, Brzezińska M. Centella asiatica in cosmetology. Postepy Dermatol Alergol. 2013. PMID: 24278045; PMCID: PMC3834700.
An IS, An S, Choe TΒ, Kang SΜ, Lee JH, Park IC, Jin YW, Lee SJ, Bae S. Centella asiatica protects against UVB-induced HaCaT keratinocyte damage through microRNA expression changes. Int J Mol Med. 2012 Dec.
Ratz-Łyko A, Arct J, Pytkowska K. Moisturizing and Antiinflammatory Properties of Cosmetic Formulations Containing Centella asiatica Extract. Indian J Pharm Sci. 2016 Jan.