Few things are quite as frustrating as having a weakened skin barrier, dry and dull skin — so finding the best ceramide cream is key. Without ceramides, the skin barrier is more susceptible to damage, leading to dehydration, dullness, wrinkles, sensitivities, and irritations. Yet, the quest to find that right product is daunting, whether you've been fighting dryness forever, have a temporary damaged protective barrier, or face those signs of overusing exfoliants. But rest assured, we've prepped for you ten ceramide creams to shield the skin and keep it strong and healthy. 
What are ceramides?
Ceramides are fatty acids naturally found in the body that support the barrier and hold hydration and moisture into the skin. You can think of ceramides as the building blocks in your skin that play an essential role in structuring and maintaining the skin's water permeability barrier function.
Is ceramide cream good for skin?
Ceramide cream works to replenish and strengthen skin, reduce redness, and plump wrinkles look since ceramide is the glue that binds cells together. In addition to the hydration-boosting properties, the best ceramide creams are key to maintaining long-term moisture and preventing transepidermal water loss (TEWL), supporting the protective barrier.
Age and elements like cold, hot water, or if you did too much in your regimen or had a bad reaction, a ceramide cream can calm and replenish the complexion, relieving dryness and irritation.
How to apply a ceramide moisturizer?
You can apply your ceramide moisturizer as the last step in your PM skincare routine or before your SPF cream in the morning. It works great at trapping moisture, especially when applied after a shower when your pores are still open. Ceramide creams are also the MVP when it comes to speeding up the skin recovery process after chemical peels.
The best ceramide creams
Without further ado, these are the best ceramide creams that everyone should have on their radar in the quest for resilient, healthy skin.
---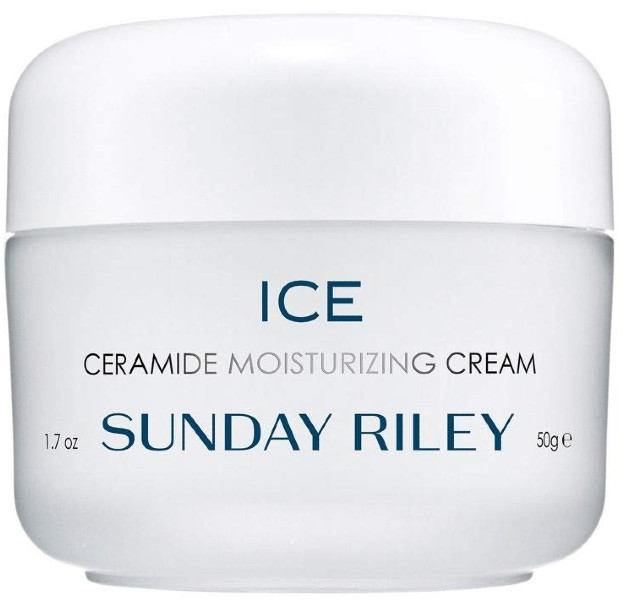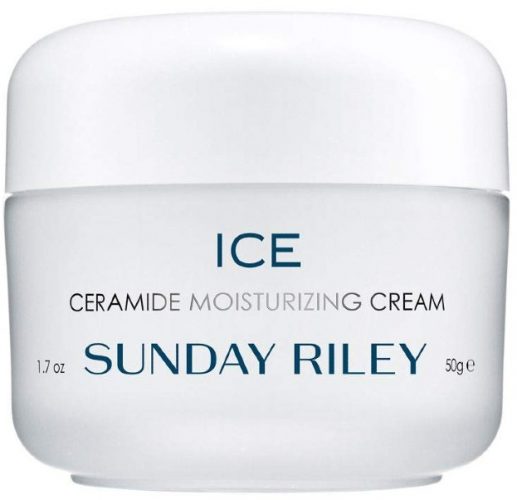 1
Sunday Riley ICE Ceramide Moisturizing Cream
This cream is your best bet if dryness, fine lines, loss of firmness, and wrinkles concern you. Sunday Riley ICE Ceramide Cream not only moisturizes and strengthens with three types of ceramides, but it's formulated with coconut, vitamin F, squalane, and nourishing botanical extracts to replenish hydration and leave skin baby-smooth. It is one of the best ceramide creams, ideal for mature and dry skin, a staple for strengthening the barrier, and plump wrinkles. As an aside, this cream might be pore-clogging for acne-prone folks since it contains algae, coconut, and shea butter.
---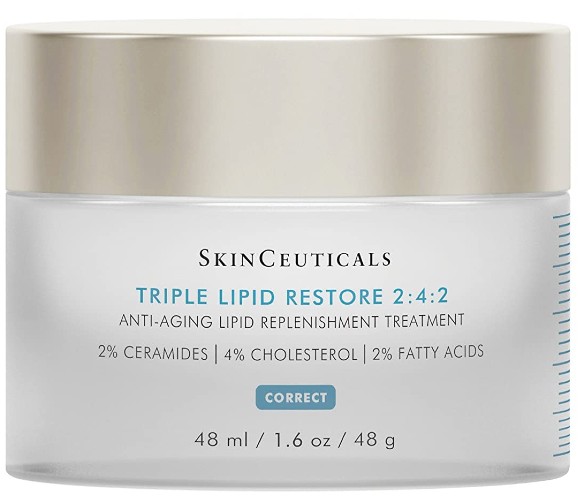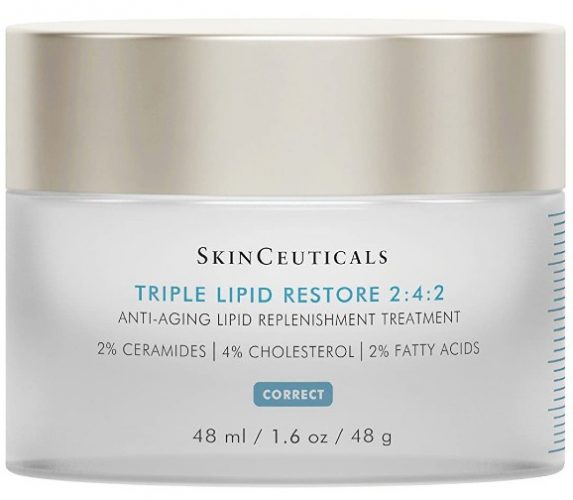 2
Skinceuticals Triple Lipid Restore 2:4:2
In case you're struggling with a broken barrier and want to get it fixed ASAP, look no further. This moisturizer has it all, from 2% ceramides, fatty acids, natural cholesterol, and a blend of natural oils, all working to restore and nourish your skin. Its lightweight formula allows the cream to absorb quickly, encouraging the skin to self-repair in no time. It works fantastic for aging, normal, oily, and dry skin types.
---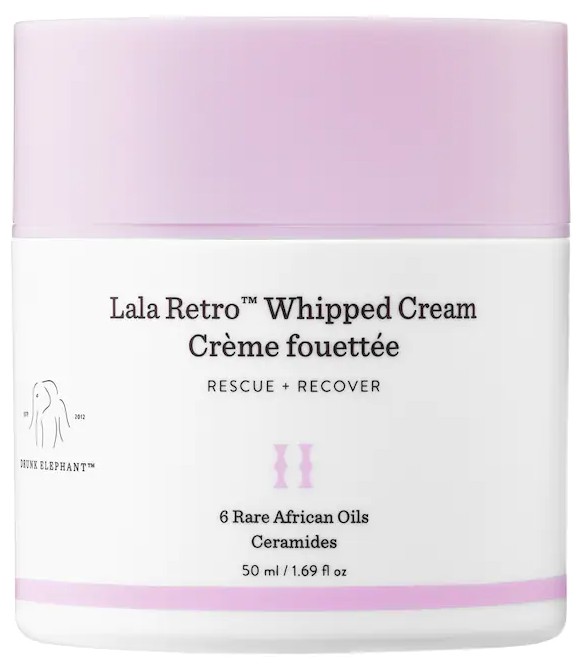 3
Drunk Elephant Lala Retro Whipped Moisturizer
This moisturizer is a cult favorite that can't disappoint you. It's infused with plant-derived ceramides, African blend oil, and yeast extract that work to accelerate moisture while helping prevent water evaporation. Dryness, fine lines, and lack of firmness will be things of the past with consistent use of Drunk Elephant Lala Retro Whipped Moisturizer. And guess what? It's all vegan and clean, without any hazardous ingredients. It'll simply blow your mind!
---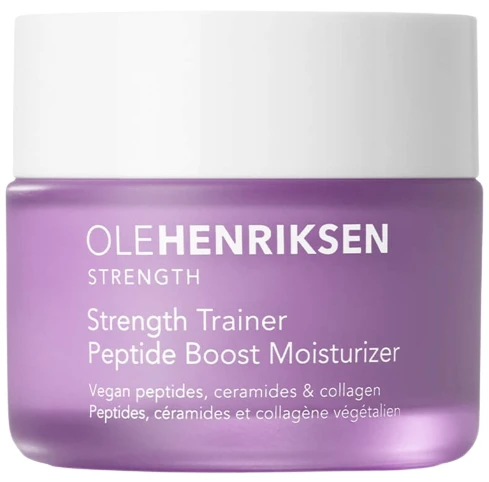 4
Ole Henriksen Strength Trainer Peptide Boost Moisturizer
Blending a slew of ceramides with a mix of peptides, this moisturizer targets skin repair while veiling your complexion in a cocoon of moisture. Its melting balm-to-gel texture delivers incredibly rich hydration yet feels lightweight. The good news is that everyone can use it, sensitive and acne-prone sinks included, as the formula is gentle and non-comedogenic. Hydration? Check. Improved elasticity? Check. Plump wrinkles? Check.
---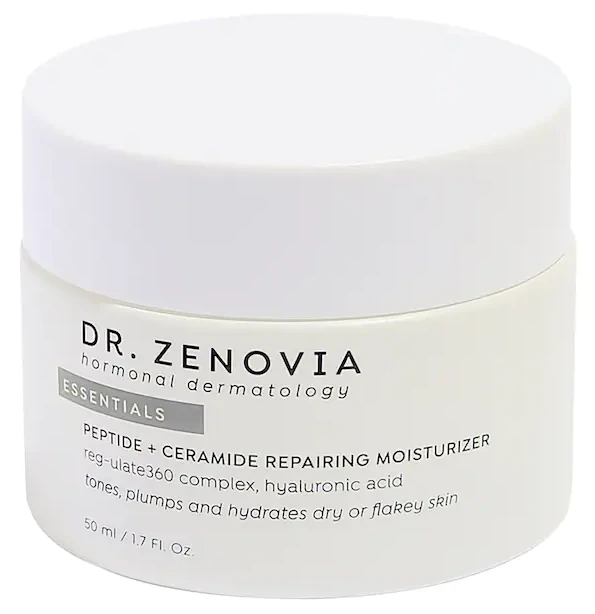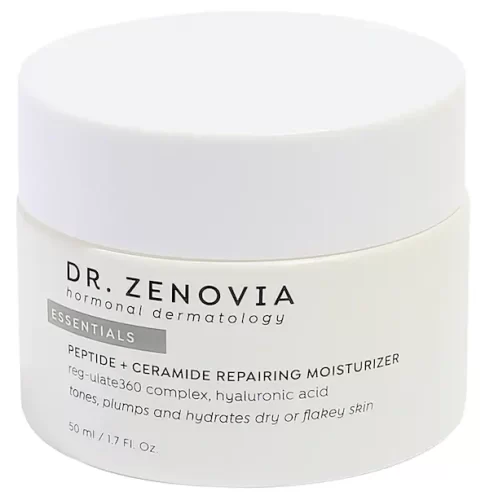 5
Dr. Zenovia Skincare Peptide + Ceramide Repairing Moisturizer
No wonder most people who used this ceramide cream loved it! Zenovia Skincare Peptide + Ceramide Repairing Moisturizer is supercharged with four types of ceramides plus a peptide complex to provide hydration that lasts, strengthen the skin, and prevent water loss. Additionally, the cream is filled with antioxidants from green tea, resveratrol, caffeine, and cucumber extract, while sodium hyaluronate and aloe vera provide soothing and hydrating benefits. We love that even if it's a rich cream, it is yet fast-absorbing with a breathable feeling.
---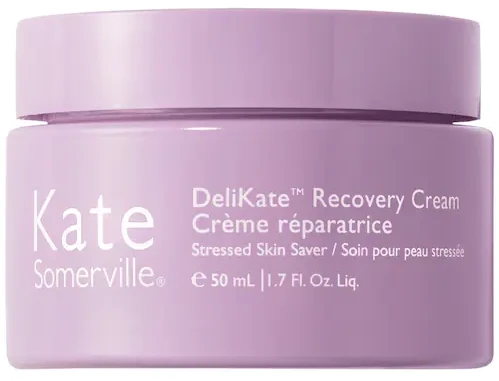 6
Kate Somerville DeliKate™ Recovery Cream
Despite how heavy this formula appears to be, you'll be pleasantly surprised at how lightweight and non-greasy it actually feels. The cream is all about recovery and building, fusing a blend of peptides and ceramides, cholesterol, and calming plant extracts. As one of the best ceramide creams, Kate Somerville DeliKate™ Recovery Cream relieves dryness and redness while reinforcing the barrier and hindering further TEWL.
---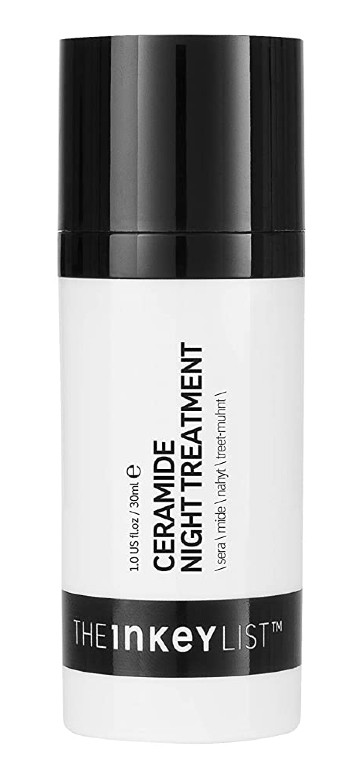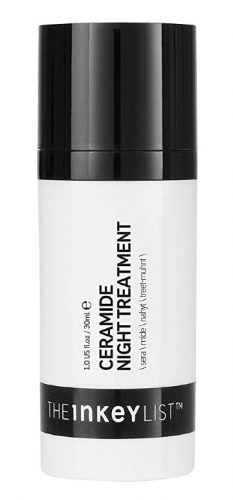 7
The Inkey List Ceramide Night Treatment
Do you want to repair your skin while sleeping? The Inkey List Ceramide Night Treatment does just that. Helped by a 3% blend of ceramides and 2.5% multi-molecular hyaluronic acid, it manages to give your skin that hydration and plumpness it needs. Moreover, jojoba seed oil, squalane, and arginine aid to soften wrinkles, and smooth skin with each application. Apply it 2-3 nights per week in your PM skincare routine before you hit the hay.
---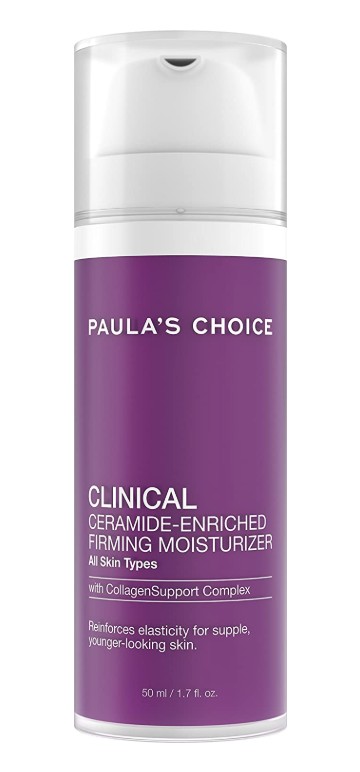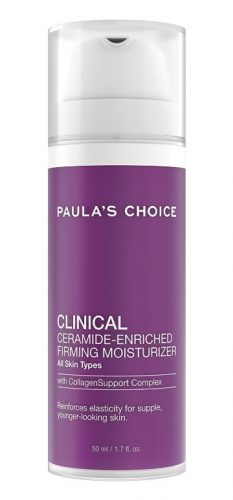 8
Paula's Choice Ceramide Enriched Firming Moisturizer
If your complexion is thirsty for serious hydration, look no further than this product that is worth a spot on the best ceramide creams for a few reasons. Paula's Choice steps in with five essential ceramides to restore supple-feeling skin and strengthen its barrier. Besides, it's enhanced with 0.1% retinol and vitamin C to increase hydration, boost collagen formation, and renew. Plus, the product includes an in-house Collagen Support Complex, which acts as a binding agent to keep the outer skin layer hydrated and elastic. Just perfect for aging and dry skins.
---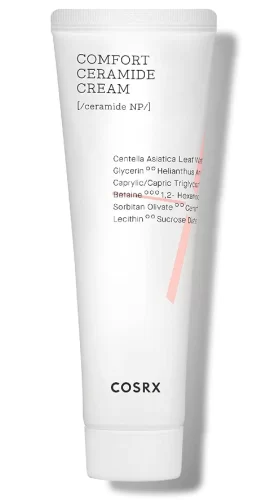 9
Cosrx Balancium Comfort Ceramide Cream
Cosrx Balancium Comfort Ceramide Cream is loaded with 50% Centella asiatica to soften skin, calm irritations and minimize wrinkles look. The addition of ceramide, niacinamide, and sodium hyaluronate adds a dose of hydration while fortifying the protective barrier for more resilient skin. Intense hydration, skin repair, and plumping moisture, plus anti-aging — it does it all.
---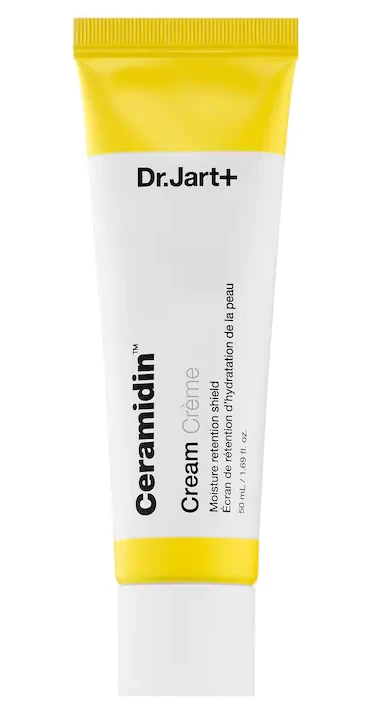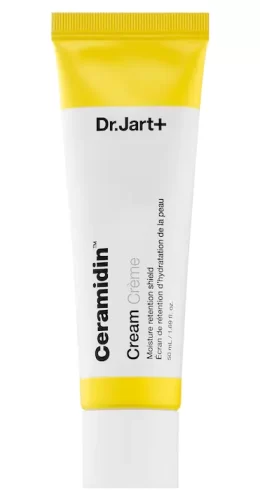 10
Dr. Jart+ Ceramidin Moisturizing Cream
The role of this cream is to moisturize, hydrate, and restore long-lasting comfort. It's one of the best ceramide creams because it blends five types of ceramides with hyaluronic acid and shea butter forming a lipid barrier to lock in moisture while being super gentle. The rich, buttery, yet lightweight formula feels like a soothing cocoon of moisture, relieving inflammation, calming redness, and reducing sensitivities while strengthening the skin to prevent further damage. P.S.: It leaves you with dewy, glass-like skin without ever feeling sticky or greasy.
---
FAQ about ceramide creams
Can ceramide repair the skin barrier?

Ceramide is one of the best elements that can strengthen your barrier since the barrier itself contains ceramide.

Do ceramides clog pores?

Ceramides can't clog pores, but a product with ceramide can. How's that? If you have oily skin and your moisturizer is filled with ceramide and some heavy oils, that can clog pores. Hence, pick products according to your skin type.

Do ceramide help wrinkles?

Due to their highly moisture-trapping and hydrating properties, ceramides are gold for fine lines and wrinkles, helping plump their appearance.

 Which ingredients do ceramides work well with?

Ceramides are great on their own, but they can work even better with the addition of other ingredients. Peptides are such an example. Also, ceramides are great at soothing skin when you use glycolic acid, salicylic acid, or retinol.