Ceramides are considered the mortar between bricks (with bricks being your cells) because they help hold the skin together by creating a protective film that hinders moisture loss and prevents external damage. But this epidermal barrier is often depleted by aging, hot water, retinoids, over-exfoliation, solvents, and dry heat, leaving skin susceptible to inflammation, dehydration, and breakouts. So finding the best ceramide serums is key. A serum with ceramides is the perfect ally for combating excessive moisture loss and a damaged barrier, and it's also a great preventative measure to maintain resilient skin and plumpness. Basically everything about your skin is better when the epidermal barrier is strong, which is why ceramides are so essential in your skincare routine.
What are ceramides?
Ceramides are lipids naturally found in the skin that make up about 50% of the outer layer (epidermis) in conjunction with cholesterol and fatty acids. The role of ceramides in the skin is to give structure and maintain a strong barrier by preventing moisture loss and environmental aggressors from getting in.[1] For this reason, ceramides are often referred to as the glue that holds our cells together.
What do ceramides do for skin?
Ceramides have a proven record of anti-aging and skin-strengthening ingredients since they fortify the protective barrier, prevent water evaporation and defend the skin against external irritants.
Briefly, here is what a ceramide serum can do for skin:
Help reinforce the protective barrier
Prevent water evaporation by locking moisture into the skin
Protect from environmental damage
Support aging by maintaining supple and moist skin
Prevent dryness, itchiness, and irritation
Support skin's dynamic nature
Maintain a plump and firm appearance
Who can use ceramide serums?
Everybody can use a ceramide-infused serum as ceramides have no known side effects. However, it's best to perform a patch test first to avoid any reaction. Generally, ceramide serums target a broken barrier, aging signs, dryness, itchiness, and even dry skin-related conditions like eczema and dermatitis.[2] You are a good candidate for a serum with ceramides if your skin is dehydrated, you are over-exfoliated, you have sensitive skin, or even if you want to counteract the drying effects of retinol.
Ready to add a new ceramide serum to your beauty arsenal?
---
1
Glow Recipe Avocado Ceramide Recovery Serum
This is the ideal ceramide serum for those who want to reduce redness and support the skin barrier, as it contains five types of ceramides, rice and wheat proteins, and a peptide. The formula also includes avocado extract (rich in fatty acids) and niacinamide, which both work to smooth and moisturize the skin. It has a lightweight, milky consistency that instantly gets absorbed into the skin without leaving a tacky feeling, and it beautifully sits under moisturizer. We give it extra credit because it's void of synthetic fragrances and drying alcohol.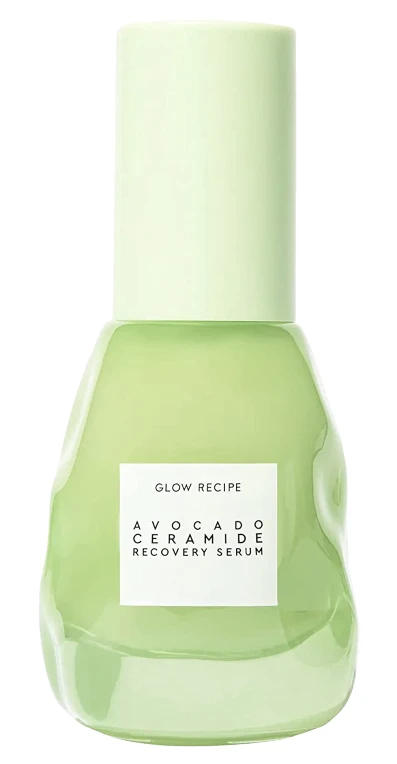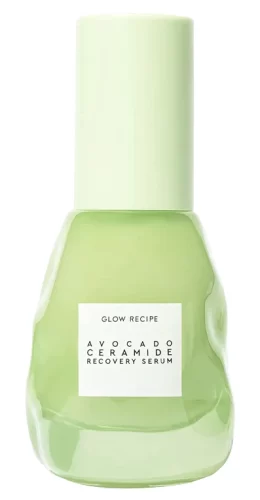 ---
2
Clinical Skin Vitamin C Pro-Collagen Serum
For those looking to splurge on a high-end ceramide-infused serum, Clinical Skin Vitamin C Pro-Collagen Serum is the one. The formula is loaded with four ceramide types and 20% pure vitamin C to boost collagen (and to help with natural ceramide production).[3] The result? Increased firmness and elasticity, improved texture and tone, less visible fine lines, and deeply hydrated skin. The light oil-like texture feels moisturizing, it's never heavy or sticky and leaves behind a healthy glow.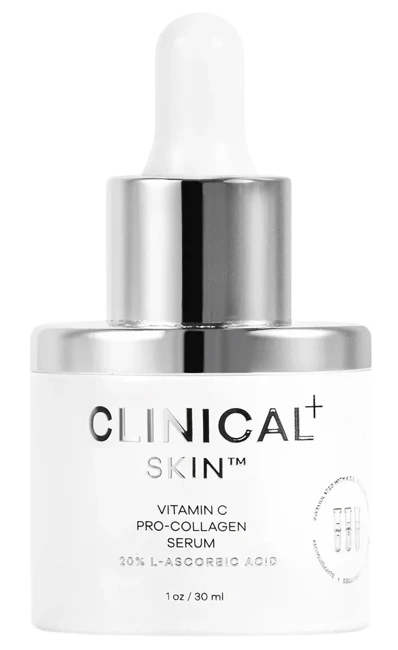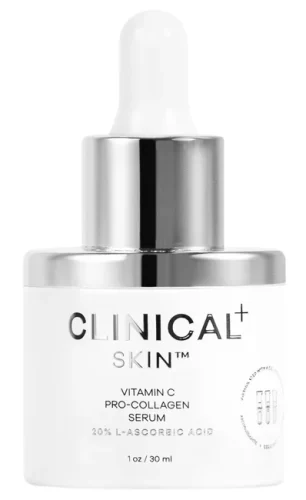 ---
3
Cocokind Ceramide Barrier Serum
Cocokind Ceramide Barrier Serum targets dehydrated skin and a weakened barrier. Using five types of ceramides, the serum reduces water loss, smooths the skin, as well as increases suppleness, and reduces irritation. Additionally, the formula packs a good amount of squalane (sebum-mimicking substance) to further support the barrier and provide a layer of protection against external foes. You can pair it with your ceramide cream for the pinnacle of skin restoration and repair.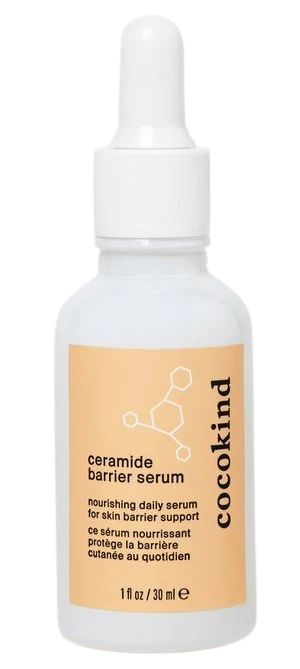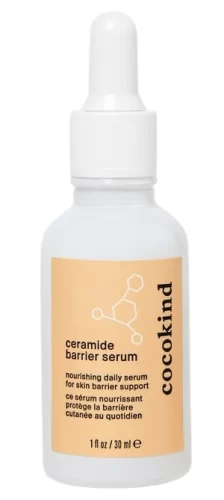 ---
4
CeraVe Hyaluronic Acid Serum
This hydrating and plumping serum is bursting with humectants, including glycerin, hyaluronic acid, and panthenol. Besides, CeraVe Hyaluronic Acid Serum contains three ceramide types, cholesterol, plus phytosphingosine, a type of fat known for boosting ceramide production in the skin.[4] It has close to 22,000 five-star reviews, which claim it goes on smoothly, doesn't clog pores, and isn't greasy. Plus, a little goes a long way with this one, as it has a dense texture.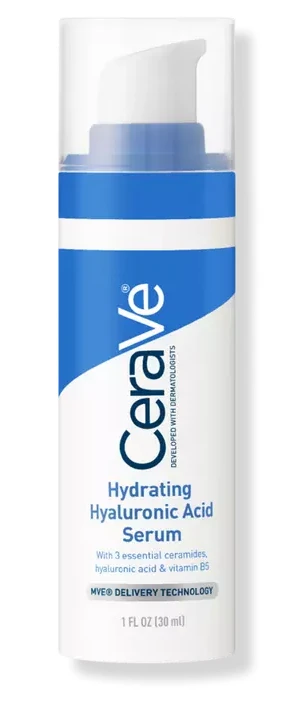 ---
5
Paula's Choice Omega+ Complex Serum
This serum from Paula's Choice is a good option to fortify the skin against environmental damage and nourish the moisture barrier. Thanks to a five-ceramide blend, along with cholesterol, amino acids, and a component of naturally occurring ceramides in the skin (caprooyl phytosphingosine⁠), the serum enhances firmness whilst it strengthens and calms the complexion. The skin saver complex also works to keep your skin silky smooth and support its overall health. Bonus: Many reviewers rave about how well it layers underneath makeup and how soothing it feels.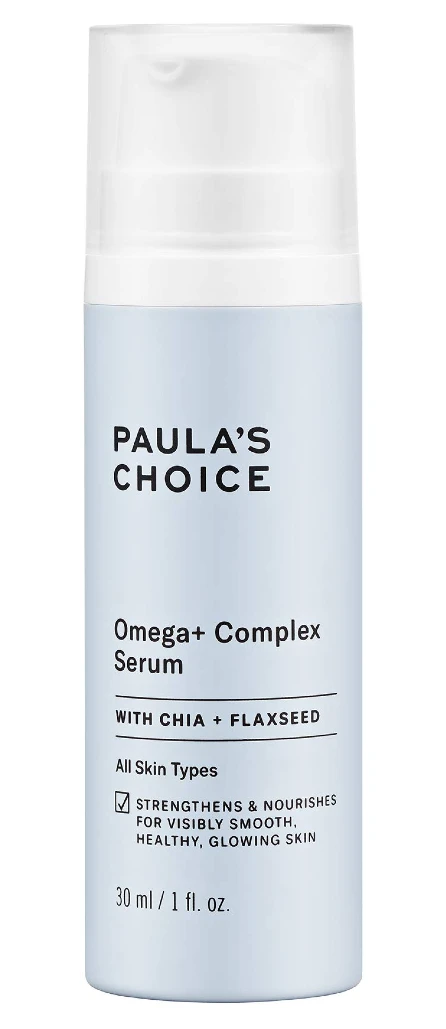 ---
6
The Inkey List Ceramide Night Treatment
You can use this night treatment to address dehydrated, dull skin. Its $15 price tag is enough to grin about, but we also love that it's made with 3% ceramides to protect and strengthen the skin and 2.5% multi-molecular hyaluronic acid to hydrate, plump, and soothe at various levels of the skin. According to the brand, the serum delivers 150 uses per pack, likely lasting about three to four months with nightly application. That's quite a deal.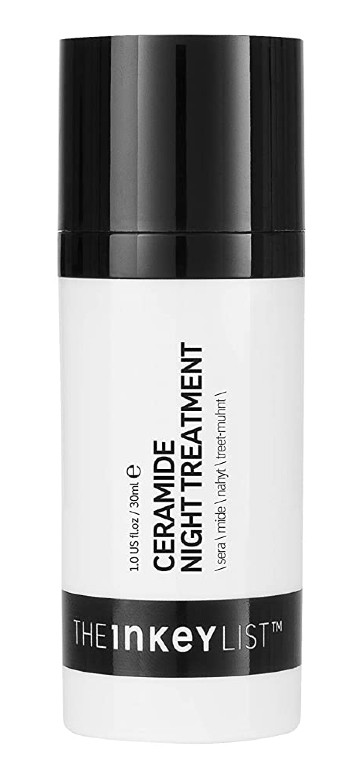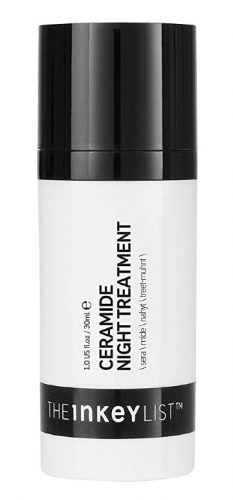 ---
7
Purito Centella Unscented Serum
Don't be deceived by the price tag — Purito Centella Unscented Serum is just as good as the pricier options on the list. The base, which consists of 49% Centella asiatica extract, works hard to restore the barrier and reinforce the skin while providing antioxidant benefits. Additionally, the formula loads ceramide and hyaluronic acid to improve moisture and four peptides with the role of spurring collagen growth and enhancing skin repair. The gel-like texture makes it a joy to use, as it spreads easily and absorbs quickly into the skin, plus it's fragrance- and alcohol-free.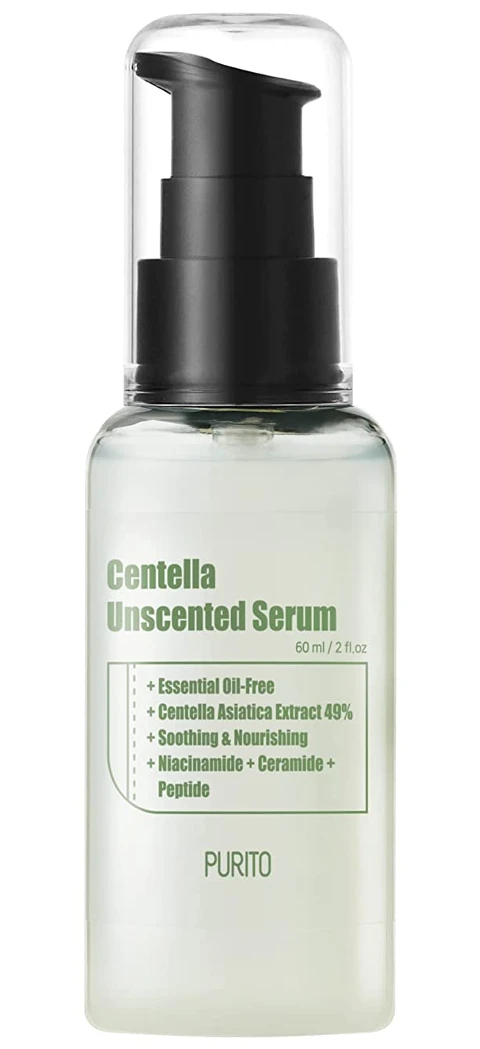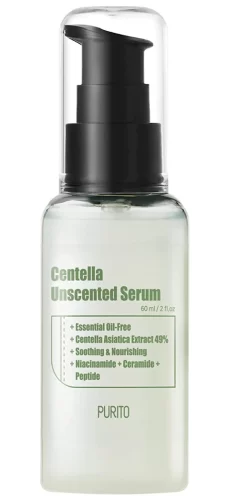 ---
8
Kate Somerville DeliKate™ Recovery Serum
As the name suggests, this serum is ideal for helping recover vulnerable, post-op, or over-exfoliated complexion. It calms and encourages skin repair supported by a blend of ceramides, moisture-balancing cholesterol, and collagen-boosting peptide. There's also yeast protein to defend against oxidative stress, and ectoin, known for its ability to maintain balanced hydration and consolidate skin's structure. It may have a hefty price tag, but a little goes a long way with this one.
---
9
Pyunkang Yul Calming Moisture Serum
Thanks to Pyunkang Yul Calming Moisture Serum, you don't have to spend a fortune on the best ceramide serum. For just $9.99, it'll give your skin a smooth, healthy look by delivering a high dose of moisturizing and calming ingredients. The magic? Five forms of hyaluronic acid, ceramides, peptides, and a complex of natural extracts loaded in an ultra-soothing formula that absorbs quickly without feeling sticky or greasy. Even more, the serum has been clinically tested to work on the most problematic types of complexions, including irritated, sensitized, sun-damaged, and acne- and redness-prone skin.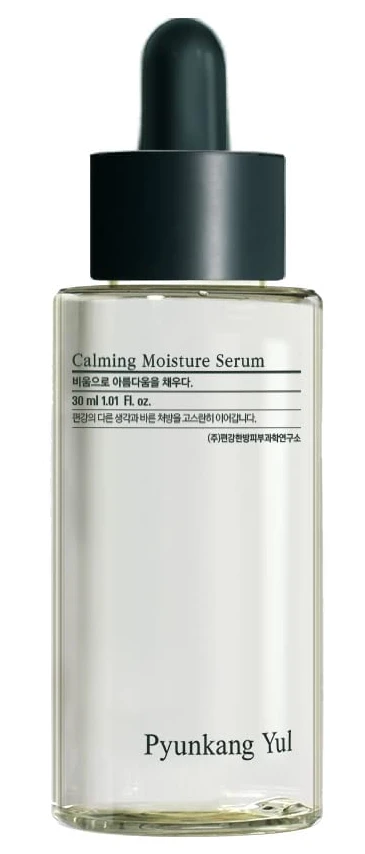 ---
Footnotes
Women's Concepts uses reliable sources, including dermatologists' insights, clinical trials, and scientific journals, to find accurate information and support all the facts shared in our articles. All statements and claims have clear and legit references. Read our editorial policy to learn more about our sources of information, our process of researching and fact-checking the content, and how our team strives to keep all articles updated, completed, and trustworthy.