If you have oily skin and large pores, you should be extra careful with what gets in touch with your face, period. Using products that are not suitable for your skin may clog pores and trigger an increase in oil, leading to breakouts and a greasy look. And cleansers are no exception to this rule, even if they have short contact with the skin.
Having oily skin with wide pores is challenging enough, so you want to get a head start on your skincare routine by incorporating a targeted product designed to tackle these concerns. And that's exactly what we had in mind when choosing the best cleansers that address people with oily skin with large pores: finding those products that leave the complexion squeaky clean without stripping moisture or congesting pores.
What to look for in a cleanser when you have oily skin with large pores?
Your cleanser should do more than just clean. It should effectively dissolve makeup and remove impurities while maintaining the skin's moisture balance. Dermatologists agree that people with greasy skin and enlarged pores should use a face wash that exfoliates, balances oil, and refines pores. So keep an eye out for ingredients like salicylic acid, glycolic acid, clay, and charcoal. They specifically target excess oil and the buildup of dead cells that clog pores and cause them to appear larger.
Our top recommendations
Now check out the best cleansers for oily skin with large pores:
---
Dermalogica Active Clay Cleanser
You don't have to be a skincare expert to see why Dermalogica Active Clay Cleanser is top of the list. The magic comes from its effective formula that combines kaolin clay—a hero at absorbing oil and removing dead cells—with activated charcoal, another sebum-controlling champion that ultimately minimizes pores look. On top of that, tea tree oil is added to help purify congested skin and balance oil production some more. Rest assured, the cleanser doesn't leave the skin stripped, and it makes a gentle lather that removes pollutants and impurities in an instant.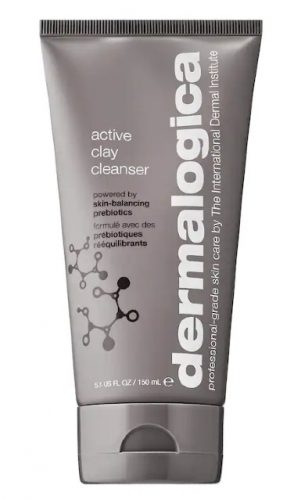 ---
SkinCeuticals LHA Cleanser
If you're searching for a multitasking cleanser that exfoliates, soothes, and brightens your skin, SkinCeuticals LHA Cleanser is your best bet. This cleanser effectively removes makeup and dirt, sloughs off dead cells, and regulates oil production with glycolic acid and salicylic acid. Moreover, it packs lipo-hydroxy acid, a salicylic acid derivative with antibacterial and anti-inflammatory properties, making it a great choice for those prone to pimples. Simply massage it onto damp skin and witness the soft lather leave your face clear and luminous.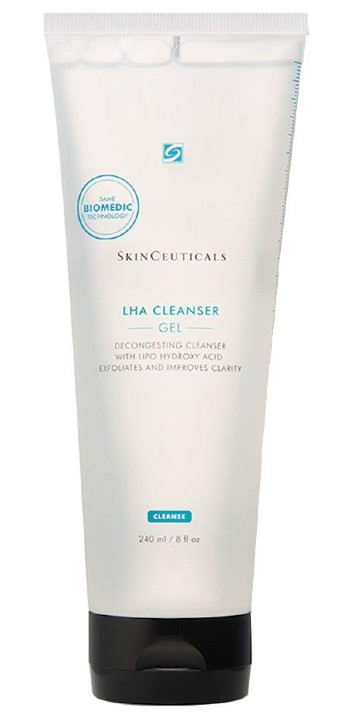 ---
First Aid Beauty Skin Rescue Deep Cleanser
First Aid Beauty made a super gentle cleanser that works great on oily skin with enlarged pores that's sensitive to harsh formulas. The key ingredient in this mild formula is red clay, known for its ability to sop up excess oil and draw out impurities. And to not leave skin parched—which ironically leads to more oil—the formula is void of drying fragrances, sulfates, and artificial fragrances.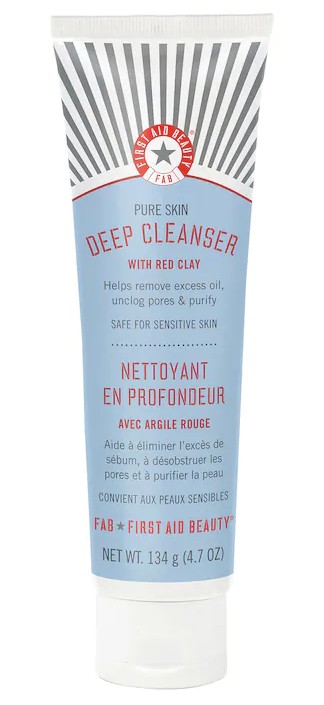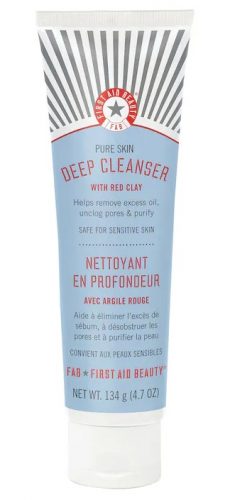 ---
Boscia Detoxifying Black Charcoal Cleanser
No doubt, glycolic acid and charcoal are oily skin's BFFs as they regulate sebum production and dissolve impurities. Well, this cleaner contains both of them to clear pores and diminish their appearance. Boscia Black Charcoal Cleanser also fusions nourishing ingredients like botanical amino acids, not only detoxifying the skin and washing away impurities but delivering a dose of hydration and protection as well.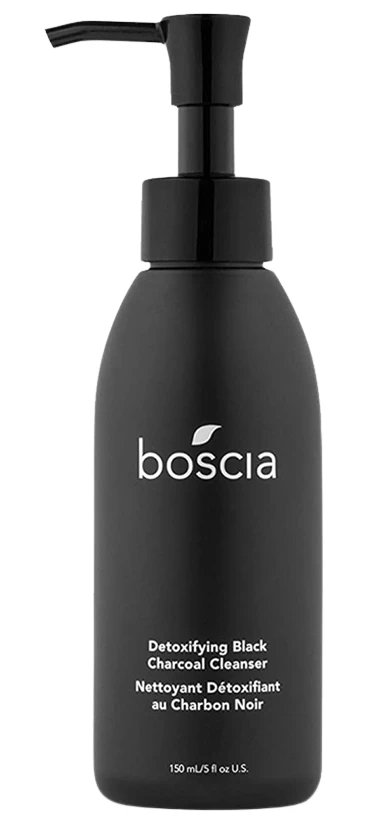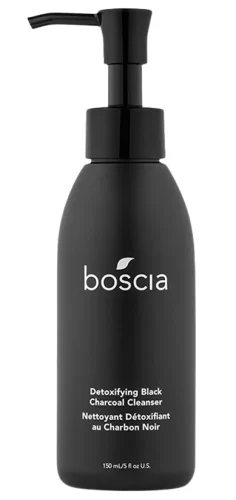 ---
La Roche-Posay Effaclar Medicated Gel Cleanser
If your skin craves medical-grade formulas, reach for La Roche-Posay Effaclar Medicated Gel Cleanser. The reasons to try this one include 2% active salicylic acid, zinc gluconate (a potent sebum-regulator), lipo-hydroxy acid (gentle exfoliator), and glycerin (hydrator). You already know how good this cleanser is, promising to dissolve waterproof makeup and pollutants, shrink enlarged pores, and heal pimples. The formula is also non-comedogenic and allergy-tested—no wonder it's a best-seller.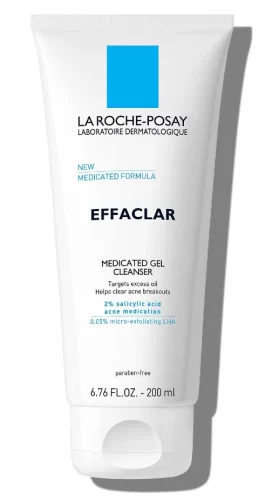 ---
Babor Gel & Tonic Cleanser
Babor Gel Facial Cleanser addresses oily and problematic skin with a complex of antioxidants and natural extracts in a lightweight gel that lathers up nicely. Vitamin B5, horsetail, and aloe are among the ingredients that have this cleanser on our top list. It's non-comedogenic and works to remove excess oil and impurities without drying out the skin. Plus, it acts as a toner, eliminating the need for an additional product.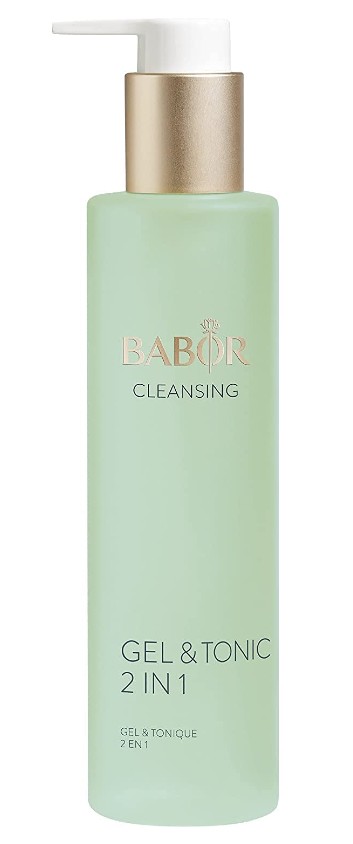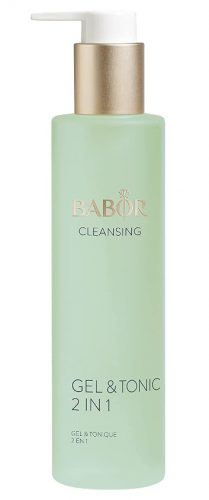 ---
Mario Badescu Enzyme Cleansing Gel
This vegan cleansing gel uses papaya and grapefruit enzymes to dissolve makeup and clear impurities from pores. The fruit extracts eliminate dead cells from the surface and reveal a brighter complexion, making it ideal for those who deal with uneven skin tone. We love that the formula doesn't contain soap and it never leaves the skin tight or uncomfortable.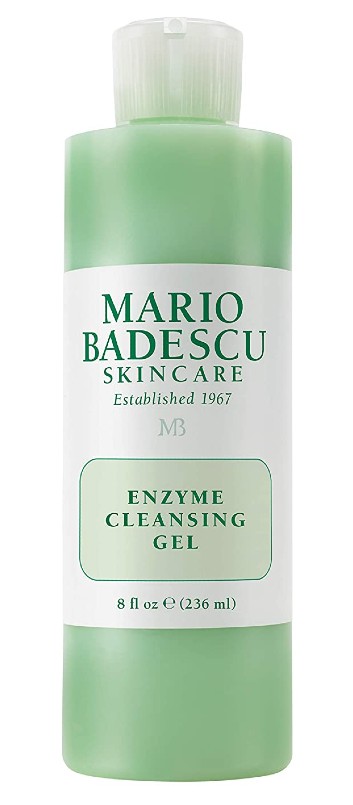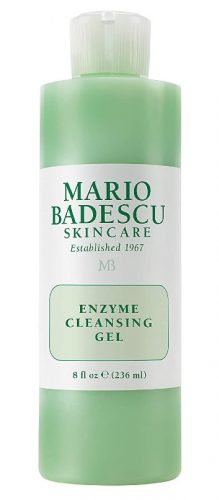 ---
Sunday Riley Ceramic Slip Cleanser
Sunday Riley Ceramic Slip is rich in clay—the derm-approved ingredient to remove excess oil and minimize enlarged pores. In fact, this cleanser is spiked with no less than three types of clay (green clay, bentonite, and white kaolin), making it a game-changer for balancing greasy skin and reducing shine. Furthermore, the rich foaming texture cleanses without disrupting the skin's moisture barrier.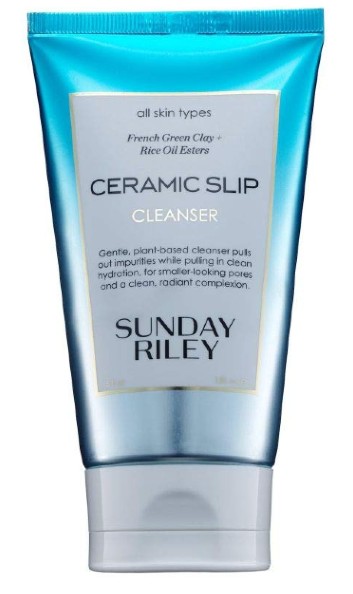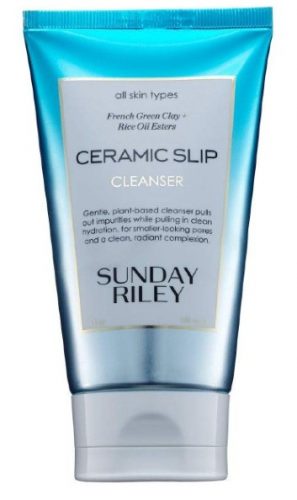 ---
Dennis Gross Pore Perfecting Cleanser
Dennis Gross Pore Perfecting Cleanser washes away makeup, bacteria, and oil with a luxurious lather that actually feels pampering. The cleanser packs a blend of alpha-hydroxy acids to remove dead cells from the surface and clear pores, while willow bark acts like an astringent to help tighten the skin around pores. It sounds like the right cleanser for someone with congested skin and enlarged pores.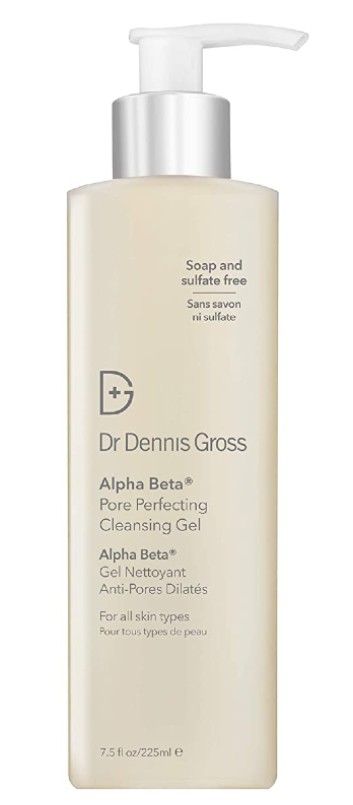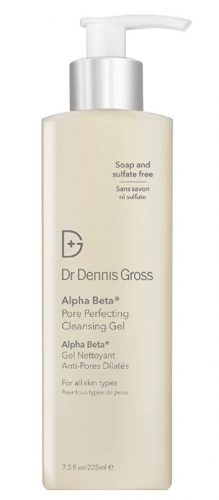 ---
Paula's Choice Oil-Reducing Cleanser
Paula's Choice Oil-Reducing Cleanser targets oily skin, large pores, dullness, and dryness with a balanced formula that actually reveals shine-free and moist skin. Because it has a cream-to-foam texture, it feels super comfy on the skin and never leaves a greasy feeling. According to the brand's consumer survey, 93% of people who've tried this cleanser claimed their skin became less oily and more radiant, and we believe them so.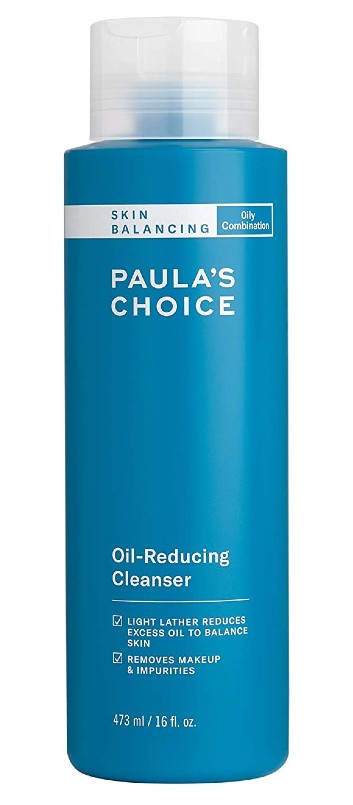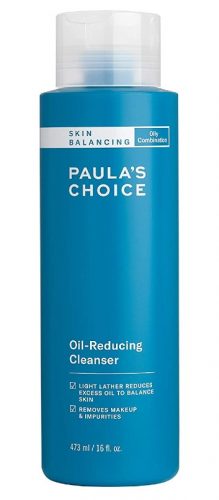 ---
Tata Harper Clarifying Cleanser
Tata Harper Clarifying Cleanser is the perfect pick if you prefer a natural approach to cleansing your skin. It's an oil-balancing cleanser infused with 12 botanical ingredients that target excess sebum and blemishes with nature-derived ingredients. Here's how it works: naturally-sourced lactic and salicylic acids are blended with prickly pear enzymes to exfoliate and clear the skin out of pore-clogging elements. In the meanwhile, juniper fruit and cassava tapioca control oil levels without disrupting the skin's natural pH.