If you have oily skin and large pores, you should be extra careful with what gets in touch with your face, period. Using products that don't target your skin type may clog pores and trigger an increase in oil, leading to breakouts and a greasy look. And cleansers are no exception to this rule. Oily skin with large pores is probably the most challenging to deal with, and even something as banal as a cleanser can make a big difference. But you have nothing to worry about as we're here to help you find the best cleansers for oily skin and large pores.
What type of cleanser does oily skin with large pores need?
At the bare minimum, your cleanser should dissolve makeup and remove impurities. But you'd miss a lot if you just count on that when shopping for a new face wash, as there are a lot of products that can do more than just cleansing. Shedding dead cells, locking in moisture, and eliminating excess oil are among the benefits the best cleansers for oily skin and large pores deliver. This brings us to the next question.
What's the best cleanser if you have oily skin with large pores? Dermatologists agree that people with greasy skin and enlarged pores should use a face wash that aims to exfoliate, minimizes pores' appearance, and controls excess sebum. The ideal cleanser should not strip away the skin of moisture and definitely should not clog pores. Nevertheless, foam cleansers are more suitable for oily skin than gels due to their pore-penetrating and oil-controlling abilities.
Briefly, look for non-comedogenic cleansers containing ingredients that target sebum production and shrink large pores. These ingredients include:
Alpha-hydroxy acids (AHAs): such as glycolic and lactic acids, they exfoliate and remove dead skin cells buildup, preventing pores from clogging.
Beta-hydroxy acids (BHAs): like salicylic acid; they balance sebum levels, exfoliate, and refine the appearance of pores.
Clay: draws out excess oil and impurities without drying out the skin while minimizing the look of enlarged pores due to its oil-absorbing properties.
Charcoal: reduces breakouts and controls excess sebum.
Willow bark extract: refines pores and makes them appear smaller.
Now that you have all your questions answered, read on for the best face washes for oily skin and large pores to keep your complexion clean, non-greasy, and pores unclogged.
---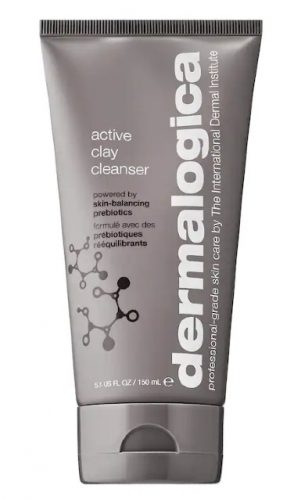 Dermalogica Active Clay Cleanser
You don't have to be a skincare expert to see why Dermalogica Active Clay Cleanser is among the best cleansers for oily skin and large pores. The magic comes from its formula that combines kaolin clay — a hero at absorbing oil and removing dead cells — with activated charcoal, another sebum-controlling champion that minimizes pores look. On top of that, murumuru seed, aloe vera, tea tree oil, and broccoli are added to help purify congested skin while boosting moisture, leaving you with a clear and bouncy complexion. This one's well worth saving up for.
---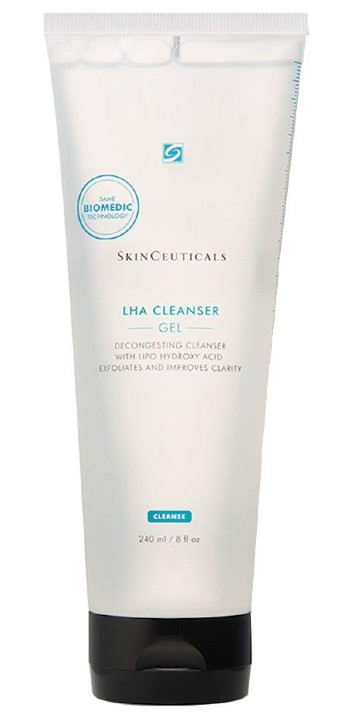 SkinCeuticals LHA Cleanser
If you're looking for a multitasker cleanser to exfoliate, soothe and brighten your skin, this is it. SkinCeuticals LHA Cleanser works like a charm at shedding dead cells buildup, regulating oil, and minimizing pores look thanks to glycolic acid and salicylic acid. Plus, you can also count on this cleanser to fight breakouts, as it contains lipo-hydroxy acid, a salicylic acid derivative with antibacterial and anti-inflammatory properties, great for pimples.
---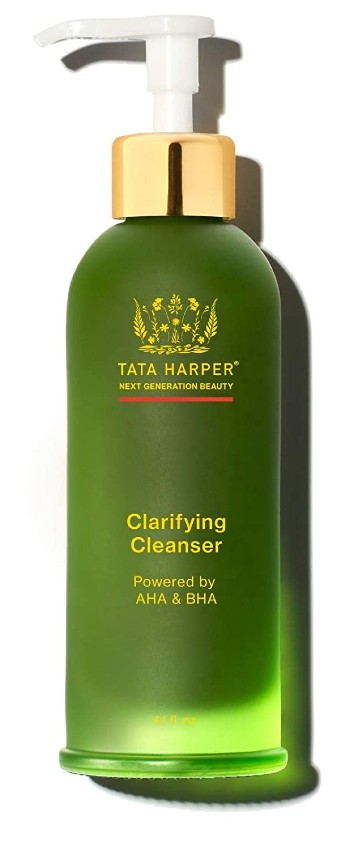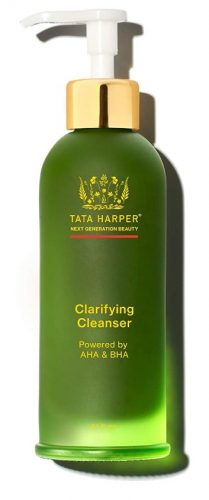 Tata Harper Clarifying Cleanser
Tata Harper Clarifying Cleanser is the best face wash for oily skin and large pores for those who fancy natural formulas. It's an oil-balancing cleanser infused with 12 botanical ingredients that target blemishes and sebum surplus while leaving the skin soft and plumped. Here's how it works: naturally-sourced lactic and salicylic acids are blended with prickly pear enzymes to exfoliate and clear the skin out of pore-clogging elements. In the meanwhile, juniper fruit and cassava tapioca control oil levels without disrupting the skin's natural pH. Nuts, I know!
---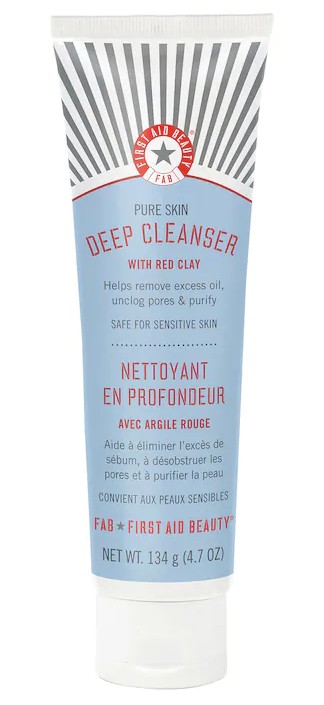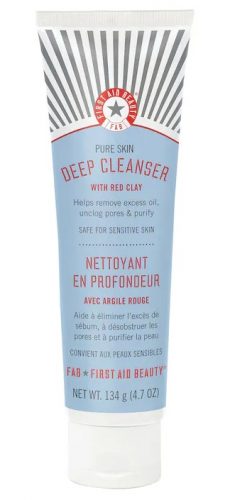 First Aid Beauty Skin Rescue Deep Cleanser
First Aid Beauty puts on the table another cleanser that aids in purifying, balancing, and protecting the skin with a clean, good-for-sensitive-skin formula. Red clay (which absorbs impurities and balances oil production), an antioxidant-rich complex of licorice root and white tea extracts, and rosemary leaf oil with antibacterial properties are the reasons that make this cleanser a must for oily skin with large pores. Bonus: the formula is dermatology-tested and free of alcohol, artificial fragrance, and mineral oils. It's your go-to if you're dealing with problematic skin too.
---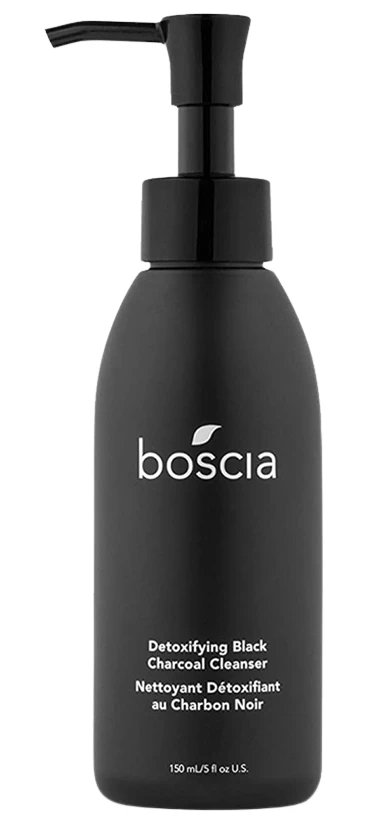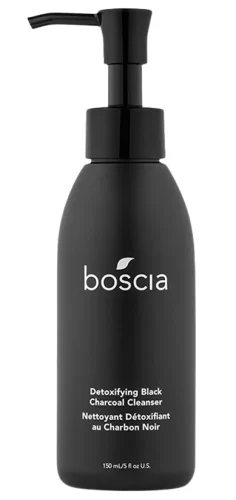 Boscia Detoxifying Black Charcoal Cleanser
This one instantly removes makeup and clears pores to diminish their look, thanks to glycolic acid and charcoal — the BFFs for oily skin since they regulate sebum and purify the pores. It also fusions skin-loving ingredients and botanical amino acids, delivering not only detoxifying benefits but a dose of hydration and protection as well. Your oily skin will love it!
---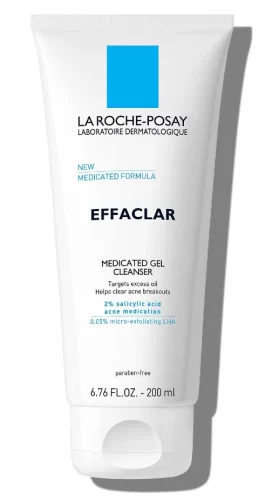 La Roche-Posay Effaclar Medicated Gel Cleanser
If your skin craves medical-grade formulas, reach for La Roche-Posay Effaclar Medicated Gel Cleanser. The reasons to try this one ASAP include 2% active salicylic acid, zinc gluconate (sebum-regulating ingredient), lipo-hydroxy acid, and glycerin (moisturizer). You already know how kickass this cleanser is, promising to clear any kind of breakouts, shrink enlarged pores, and fight oily skin. The formula is also non-comedogenic and allergy-tested — no wonder it's a best-seller.
---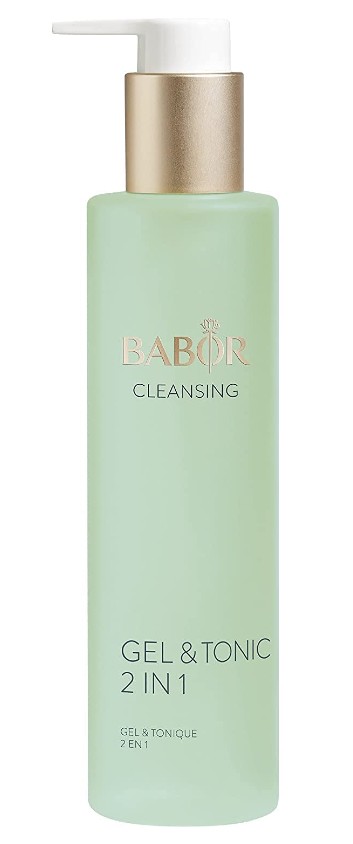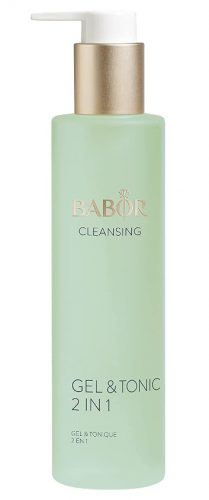 Babor Gel and Tonic 2 in 1 Oil-Free Facial Cleanser
Babor Gel and Tonic 2-in-1 Facial Cleanser addresses oily and problematic skin with a complex of antioxidants and natural extracts. Vitamin B5, horsetail, and aloe are among the ingredients that have this cleanser on our top list. It's non-comedogenic, so it won't clog your pores, working to remove excess oil and impurities without drying out the skin. Plus, it acts as a toner too! This is what we call a win-win.
---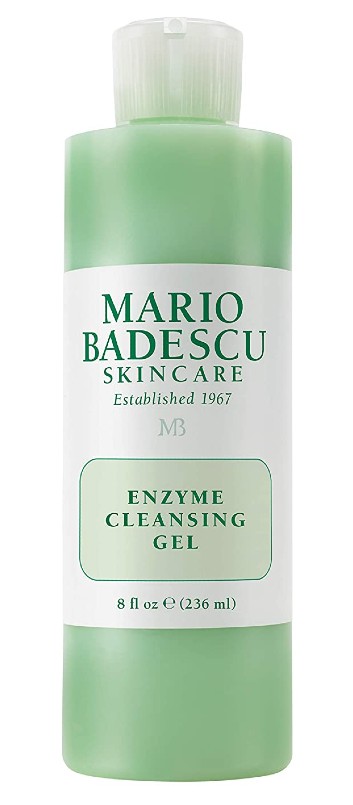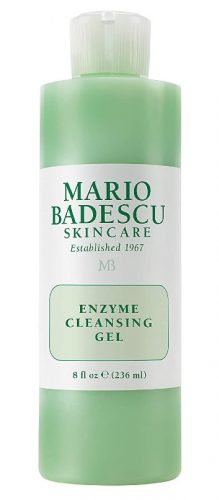 Mario Badescu Enzyme Cleansing Gel
This vegan cleansing gel uses papaya and grapefruit enzymes to dissolve makeup and clear impurities. The fruit extracts are also known to level sebum production, brighten and refresh the skin. More than that, Mario Badescu's formula is infused with glycerin, a humectant that pulls water into the outer layer of the skin, giving the moisture it needs. If oily skin gets dehydrated, it secretes more oil, so you don't want to say pas to hydration.
---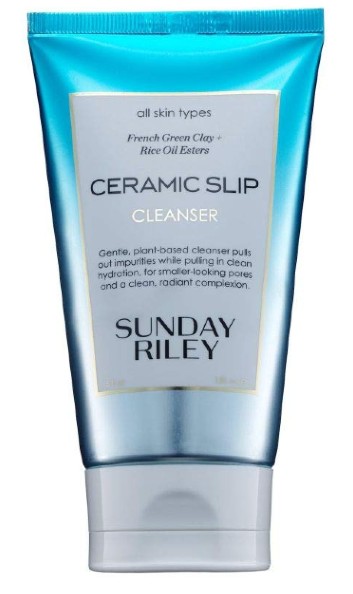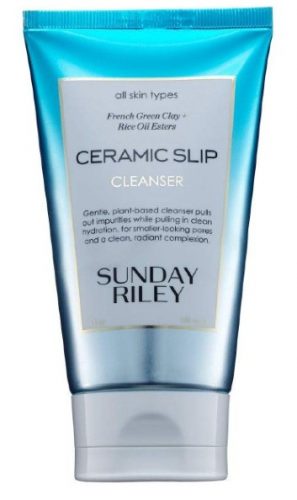 Sunday Riley Ceramic Slip Cleanser
Sunday Riley Ceramic Slip is one of the best cleansers for oily skin and large pores simply because it's very rich in clay — the derm-approved ingredient to remove excess oil and minimize enlarged pores. In fact, this cleanser is spiked with no less than three types of clay, green clay, bentonite, and white kaolin, making it a game-changer for balancing greasy skin. P.S: It also has a foaming texture that'll keep your skin shine-free.
---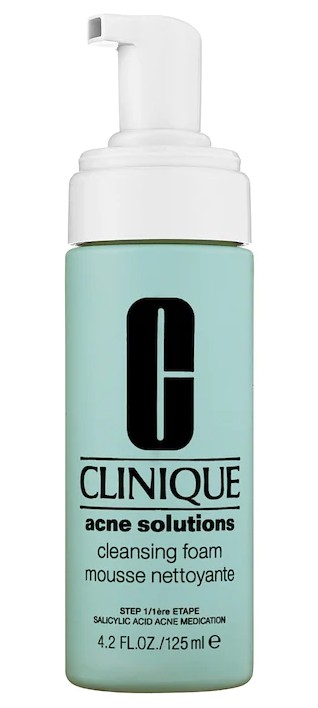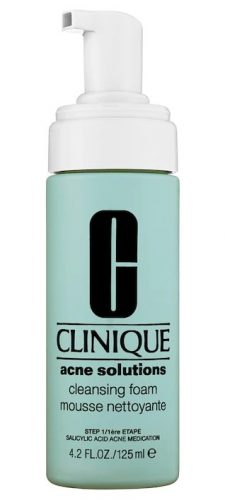 Clinique Acne Solutions Cleansing Foam
If you're a fan of Clinique products, you'll absolutely love this one. A cult favorite, this foaming cleanser leaves skin clean and energized, just ready for the next skincare steps. Clinique Acne Solutions Cleansing Foam uses salicylic acid to slough off dead skin cells and clear the pores, laminaria extract to combat oil buildup, plus caffeine, algae, hyaluronic acid, and kola extract to soothe and calm the skin. I reckon it sounds like the best cleanser for oily skin and large pores!
---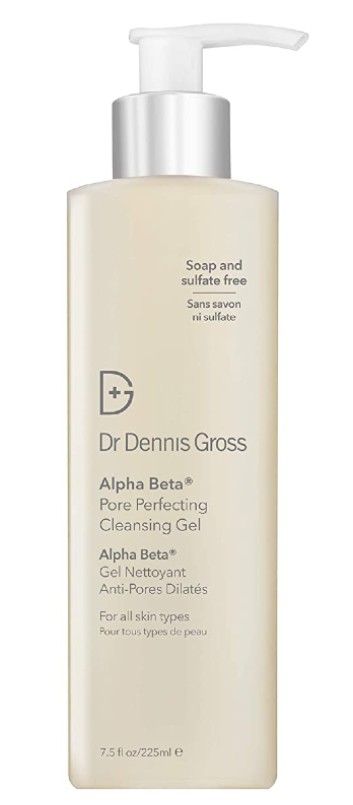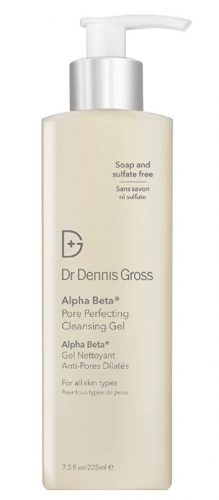 Dennis Gross Pore Perfecting Cleanser
Dennis Gross Pore Perfecting Cleanser uses three sources to shrink the look of enlarged pores. Shortly, it contains two AHAs, mandelic and glycolic acids, to exfoliate and prevent excess oil, plus Barosma betulina leaf and willow bark extract work to reduce and refine pores size. More than that, it's enriched with soothing natural extracts from tea leaves, jasmine, and lavender that also leave a lovely scent.
---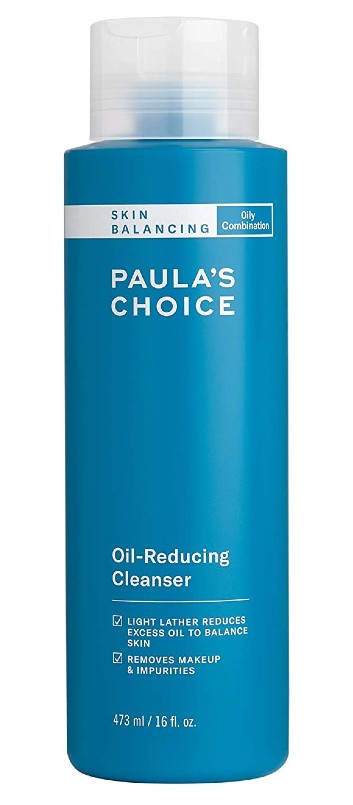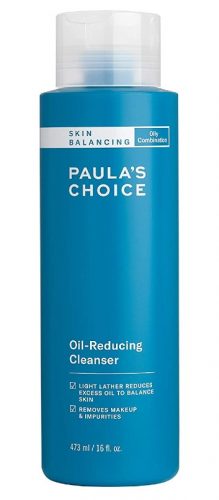 Paula's Choice Oil-Reducing Cleanser
Paula's Choice Oil-Reducing Cleanser targets oily skin, large pores, dullness, and dryness with a balanced formula that reveals shine-free yet moisturized skin. Because it has a cream-to-foam texture, it feels super comfy on the skin and never leaves a greasy feeling. According to their consumer survey, 93% of people who've tried this cleanser claimed their skin became less oily and more radiant.
---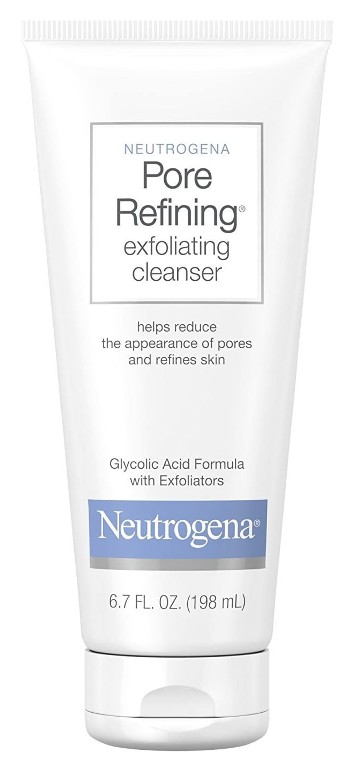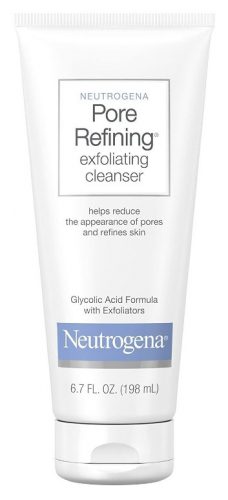 Neutrogena Pore Refining Exfoliating Facial Cleanser
For drugstore alternatives, you can try this pore-refining cleanser by Neutrogena, a favorite among people with oily skin. It has a non-comedogenic formula with AHAs and BHAs that penetrates deep into the pores to minimize their appearance. The same duo also helps even skin texture and reduces oiliness for a clear and radiant complexion. Whether you have large pores or greasy skin, this cleanser is perfect for you.