At times, we put our reputation on the line to review beauty brands that we truly believe in, and Colorescience is definitely one of them. The brand is all about protecting and correcting all forms of skin damage by offering top-of-the-line sunscreens and treatments to defend your skin day and night. With products that use 100% pure minerals, antioxidants, and botanicals, without harsh chemicals or artificial fillers, Colorescience is committed to adding only the good stuff and leaving out all the baddies in the formulas to keep your complexion happy.
So why choose Colorescience over other brands, you ask? Well, we give it a big thumb for its extensive sunscreen lines. From tinted formulas to mattifying and hydrating ones, the brand is one of your best choices if you're hunting for a multi-tasking suncare product that delivers maximum protection while being gentle on your skin.
Colorescience also makes every sunscreen without oxybenzone or octinoxate, two chemicals often used in sunscreens that pose a high hazard score. Not only that, but every product boasts a PA++++ rating and broad-spectrum protection to block both UVA and UVB from damaging your skin.
Moreover, the brand provides products that repair the skin and correct pigmentation, as well as makeup that doubles as skincare. Thinking you want just that, we decided to pull up the best Colorescience products that deserve a spot in your beauty routine.
The best Colorescience products
---
1
Colorescience Brush-On Sunscreen Mineral Powder
Get ready to streamline your sun protection routine with the world's first-ever powder mineral sunscreen created by none other than Colorescience founder, Diane Ranger. Not only is it the first of its kind, but it's also the only powder sunscreen to receive the coveted Skin Cancer Foundation badge of safety and efficacy.
What we love most about this formula is that it can be effortlessly reapplied throughout the day, even over makeup, without causing it to flake. In addition to providing SPF 50 protection, the mineral powder sunscreen is jam-packed with a blend of antioxidants, including green tea and grapes, providing all-around skin defense. Bonus: It comes in four true-to-skin shades, from deep to fair, ensuring everyone gets a natural airbrushed look. It's the best-selling Colorescience product and our favorite for a reason.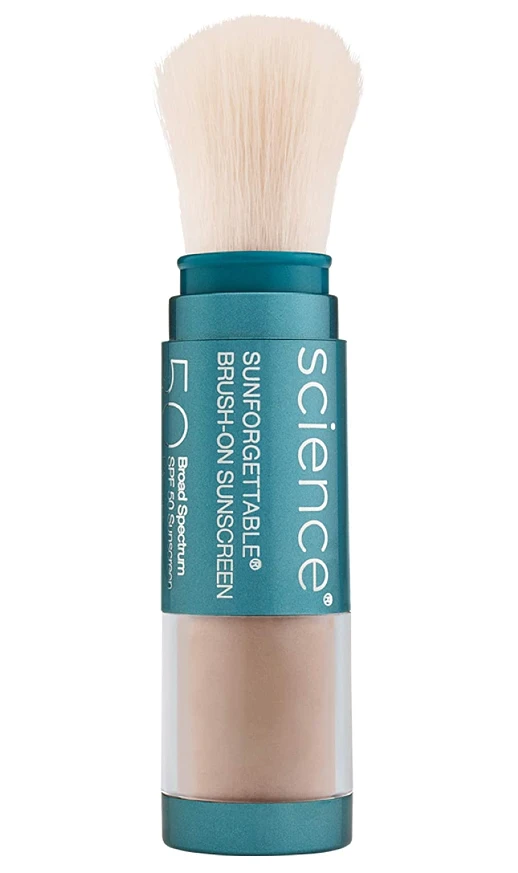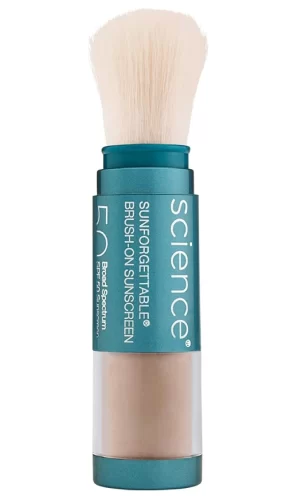 ---
2
Colorescience Total Protection Face Shield SPF 50
Mineral sunscreens usually have a bad rap of leaving a white cast, but this one shatters that stereotype. The dermatologist-recommended formula gives broad-spectrum SPF 50 protection from zinc and blends in seamlessly without leaving a chalky residue or a heavy feeling. Its adaptable range of finishes, including glow, classic, and bronze, provides a radiant, lit-from-within appearance while looking natural with all skin tones.
Furthermore, it moisturizes deeply with niacinamide and dimethicone, leaving behind a luminous complexion and a natural bare-faced finish. According to the brand, this sunscreen is likely to last for 90 days, giving you the bang for your buck.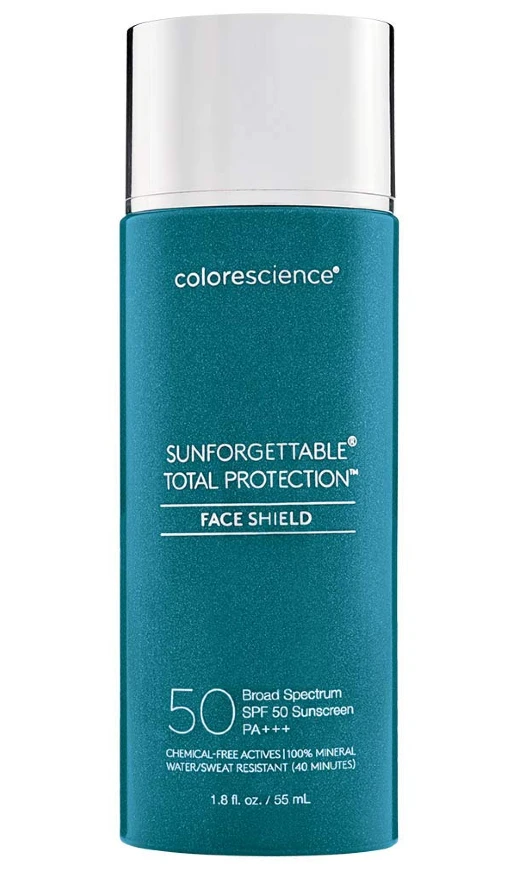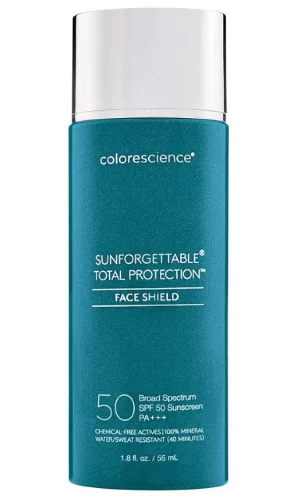 ---
3
Colorescience Total Eye 3-in-1 Renewal Therapy
This one is praised by all for its ability to act as sun protection, sheer concealer, and eye cream all in one. It's a great solution to simplify your beauty routine and ditch extra products. The formula is chocked full of skin-loving ingredients—among which peptide, hyaluronic acid, and antioxidants—that work to improve the delicate skin around the eyes, plus a fusion of earth-derived minerals that delivers UV protection.
Simply put, this Colorescience product is what your eye area needs to look and feel more youthful and stay protected from harmful free radicals. It's an effective treatment for puffiness, dark circles, and wrinkles, too.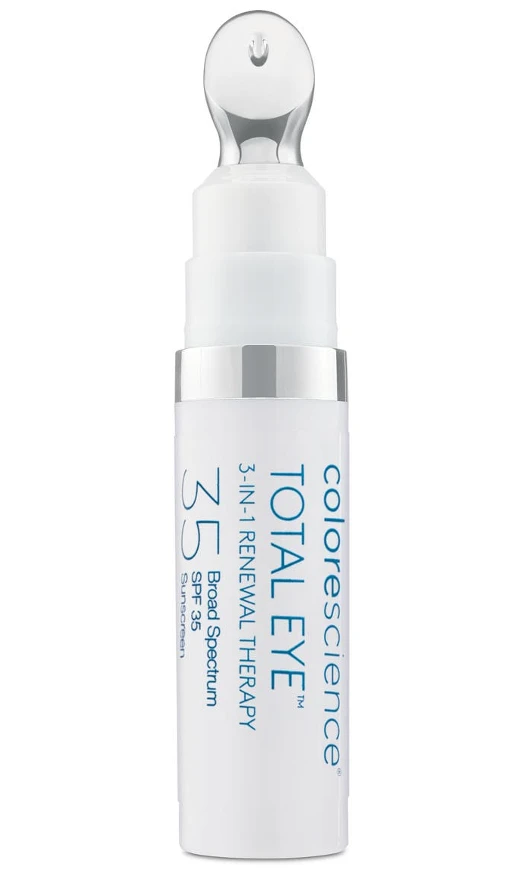 ---
4
Colorescience Pep Up Collagen Renewal Treatment
Loaded with a whopping complex of 10 peptides that spur collagen and elastin growth, this Colorescience treatment addresses those who want to soften fine lines and wrinkles. There are also probiotics and proteins, meant to reinforce the skin barrier and make it less susceptible to external damage, and a combination of hydrating ingredients to leave the complexion visibly quenched. With its weightless, gel-like texture, this product provides an immediate comforting sensation and a radiant appearance without ever feeling sticky or clogging pores. One thing, though: Some reviewers are complaining about the strong scent and that the treatment doesn't work well under makeup.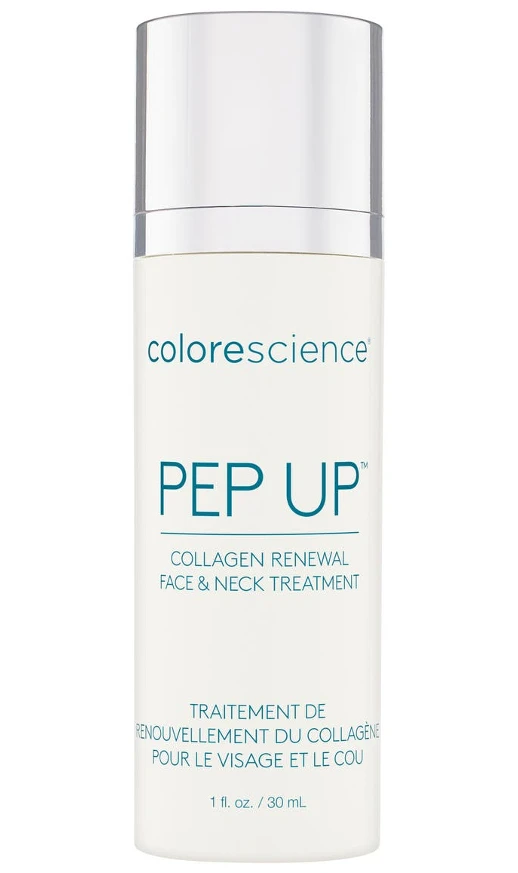 ---
5
Colorescience Tint du Soleil SPF 30 UV Protective Foundation
This foundation makes the perfect introduction to the Colorescience makeup line, hailed by those in the know for its sun-protecting benefits and good coverage. Basically, it's where makeup meets skincare. So not only does it cover and even skin tone with a sheer, satin finish, but a mix of minerals, peptides, vitamin C, and ceramides support and replenish skin for long-term improvement on all fronts. The creamy, hydrating formula layers and blends effortlessly and stays put throughout the day, giving that I-woke-up-like-this finish, and, as one reviewer notes, "…and feels like I am not wearing anything".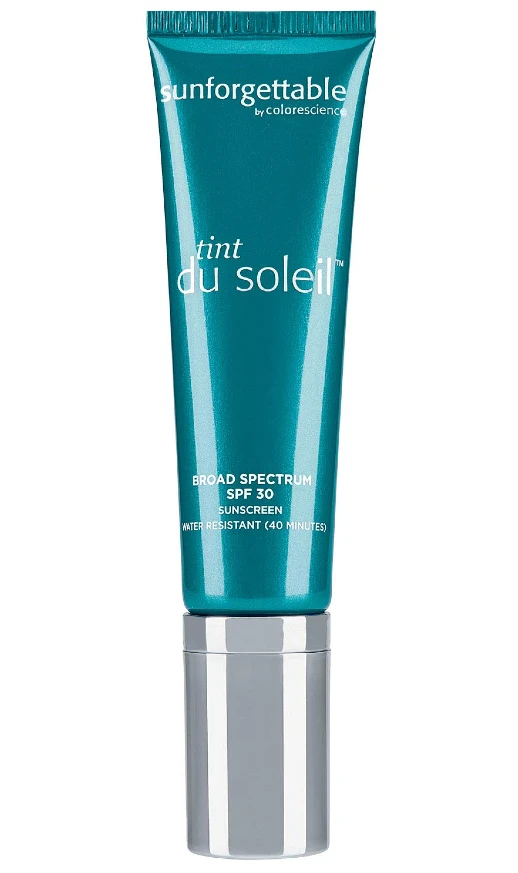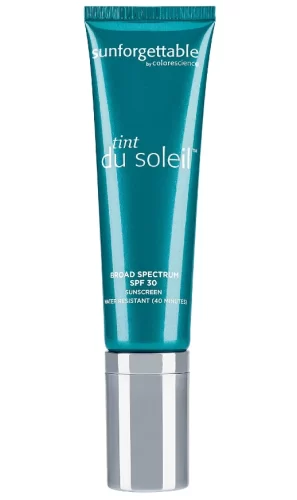 ---
6
Colorescience Sunforgettable Total Protection Color Balm
Whenever you're in need of a pop of color and a quick boost of protection, reach this multi-purpose balm. While its primary role is to provide SPF 50 against UV damage, pollution, and blue light, it also gives your eyes, cheeks, and lips a nice hue and cares for them with nature-derived extracts. It comes in three shades, so there's one for everyone, whether you want an everyday nude, a more vibrant hue, or a sun-kissed glow. Moreover, this tinted balm is dermatologist- and ophthalmologist-tested, safe for sensitive skin (and eyes), and water and sweat resistant for up to 40 minutes.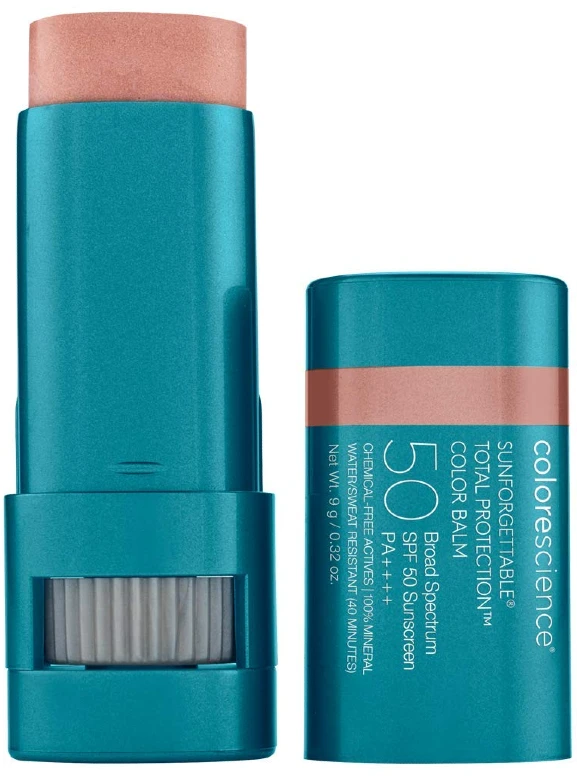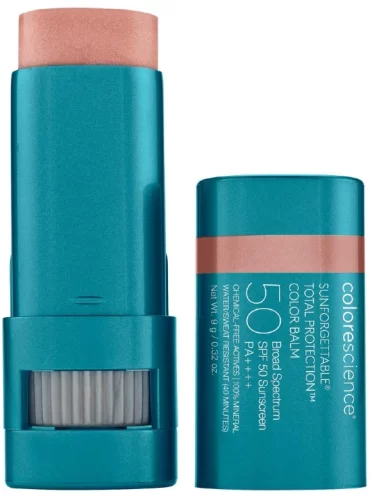 ---
7
Colorescience Mineral Corrector Palette SPF 20
This correcting palette is all you need to conceal blemishes and dark circles and reduce redness. It also acts like a natural eyeshadow base, and it's non-comedogenic. The five skin-neutralizing shades cast a spell on imperfections, hiding everything you wanna hide while giving some sun protection, too. What's special about Colorescience Corrector Palette is that it's as gentle as it can be used all over, be it on the eye area, on the face, or neck. Call it your new makeup essential.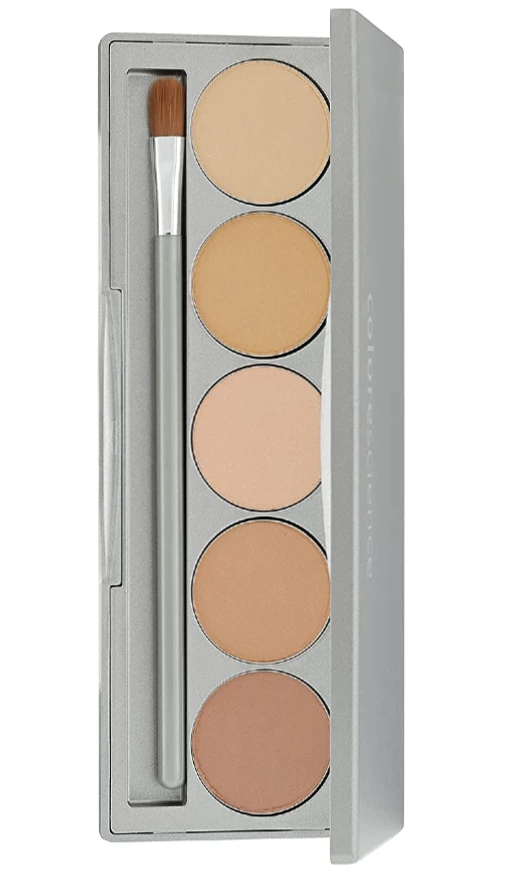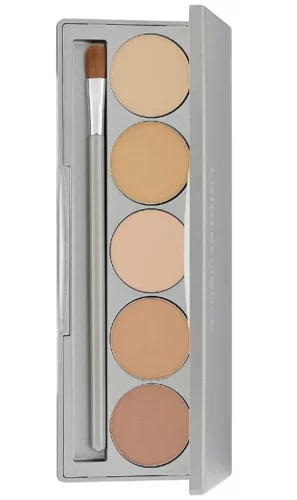 ---
Are Colorescience products safe?
Yes, Colorescience products are made with safety and efficacy in mind. Most of its products are fragrance-free, non-comedogenic, hypoallergenic, and, last but not least, reef-safe. Firmly believers in the fact that sun protection is mandatory 365 days a year, Colorescience creates skincare infused with minerals that offset sun damage.
Where to buy Colorescience products?
You can buy Colorescience products on their official website, Amazon, Dermstore, and Nordstrom. Here you can find nearby retailers that sell Colorescience products across the globe.
Is Colorescience cruelty-free?
We're happy to say yes, Colorescience is a cruelty-free skincare brand. They're committed to high standards and never conduct animal testing for their product formulations, and require non-animal testing on all raw materials before final formula approval.