At first sight, oxybenzone and octinoxate are two elements meant to protect your skin against UVA and UVB rays. But the reality is not as sweet as it seems. Even if they absorb the UV rays, these two substances can cause more damage than good. In 2020, the FDA published a study showing that oxybenzone and octinoxate are systemically absorbed into the body after a single use and could be detected on the skin and in blood weeks after the application ended. Despite the numerous studies and concerns about oxybenzone and octinoxate, these are still approved and used worldwide. Fortunately, plenty of sunscreens have turned to oxybenzone-free and octinoxate-free formulas, and here you'll find the best of them.
As per a Marine Life report, over 82,000 chemicals from personal care products make their way into the world's oceans. Life inside the oceans is affected by these two chemicals and so are you.
Why you should avoid oxybenzone
According to EWG, oxybenzone has an 8/10 hazardous score, and it's associated with altered birth weight. Also, oxybenzone can interfere with how some hormones work, as the American Cancer Society claims. Moreover, research published in Reproductive Toxicology suggests a link between oxybenzone and a congenital disability (Hirschsprung's disease) when pregnant women are exposed to this chemical. Unfortunately, oxybenzone is a common ingredient in chemical sunscreens, even if it's been flagged for a decade now.
Actually, oxybenzone is toxic in four different ways: it can cause damage to the DNA that may lead to cancer and developmental abnormalities, is an endocrine disruptor, can lead to deformations in juvenile corals, and, lastly, it leads to their bleaching. As a result, Hawaii is banning the sale of sunscreen products that contain oxybenzone beginning in 2021.
Octinoxate
Octinoxate has a 5/10 hazardous score. It may show up on sunscreens as "natural," even if it's not. In reality, it's a mix of sulfuric acid with methanol (alcohol) that it's heated until it becomes insoluble in water. It's supposed to protect the skin from sunburns, but instead of staying on the skin, it's absorbed by it. Even if in-depth research on humans has been limited, several studies show that octinoxate can have harmful effects on animals and the environment as well. While more research is needed, some studies found that octinoxate can cause adverse reactions, such as acne and contact dermatitis, in a minority of people with certain skin allergies.
The best oxybenzone-free and octinoxate-free sunscreens
Alternatives to octinoxate and oxybenzone are titanium dioxide and zinc. These minerals are naturally-occurring, and they sit on the top of the skin without being absorbed into the bloodstream. In plus, when you're swimming, these minerals go back to Earth, where they came from, without any negative effects on marine life.
Now scroll on to find the best sunscreens without oxybenzone and octinoxate that not only protect your skin but the environment too.
---


La Roche-Posay Face Sunscreen
Anthelios sunscreen uses zinc oxide and titanium dioxide minerals combined with La Roche Posay's thermal water, antioxidants, and Cell-Ox shield UV to protect skin against sunbeams. The fast-absorbing lightweight and fluid texture blends well and dries to a matte finish, great to wear under makeup if you want. Some people with dark skin claim that the cream leaves a white cast on the skin, so it's probably better for lighter skin tones.
---


PCA Skin Daily Defense Broad Spectrum SPF 50+
Ideal for all skin types, this sunscreen especially aids in preventing aging signs, not only by shielding the skin against photoaging with SPF 50, but it includes anti-aging ingredients like caffeine, ectoin, and hyaluronic acid. The sunscreen skips harsh chemicals like oxybenzone and octinoxate, but also fragrance and alcohol, and it's made on an oat bran extract base, known for coating skin to prevent external foes from being absorbed. You'll love the smooth, satiny finish it leaves.
---


Colorescience Total Protection Face Shield Matte SPF 50
This is the best sunscreen without oxybenzone and octinoxate for oily and breakout-prone folks, without a doubt. Not only does it skip possible pimples triggering ingredients, like alcohol, fragrance, and oils, but it leaves a matte finish while protecting against sun damage with SPF 50. We like it because the formula is lightly tinted, blending in sheer for a perfected look. Bonus: it's filled with dimethicone, niacinamide and plant extracts to hydrate and nourish the skin.
---


COOLA Organic Face Sunscreen
For your face, this sheer, silky lotion nourishes and protects with 50 SPF, being one of the best sunscreens without oxybenzone and octinoxate out there. Antioxidant-rich, water-and sweat-resistant for up to 80 minutes, it wears amazingly under makeup. The plant-based formula creates a fortified protective shield that defends you from the sun's rays without irritating or harsh skin with a natural white tea scent.
---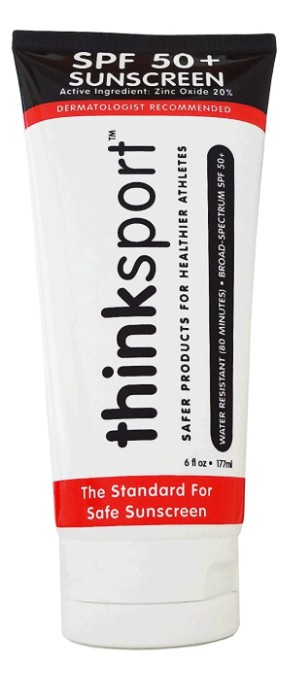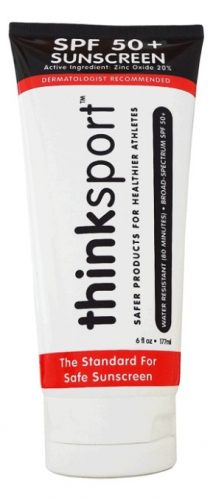 Thinksport Safe Sunscreen SPF 50+
With 20% zinc as an active ingredient and the addition of hyaluronic acid, vitamins C, E, and plant extracts, Thinksport Safe Sunscreen does a damn good job at shielding the skin from sun damage. It not only protects skin with SPF 50 (UVA and UVB) but it's also gentle and safe for marine life. This is the first sunscreen to pass Whole Foods Premium Care requirements and top-rated by EWG since its launch in 2010, making it one of the best oxybenzone-free sunscreens.
---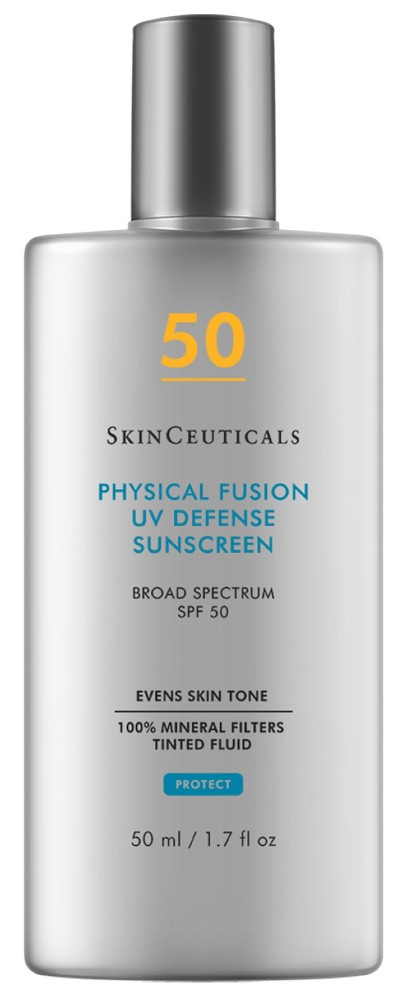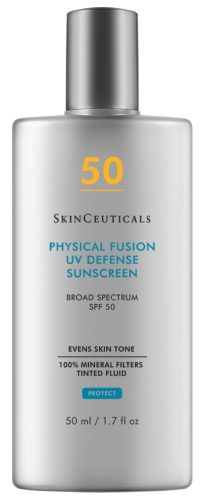 SkinCeuticals Sheer Physical UV Defense SPF 50
Suitable for dry and sensitive skin, this product not only assures SPF 50 UVA/UVB protection but acts as a real radiance-enhancer. Thanks to the titanium dioxide and enriched with colored mineral pigments, it evens the complexion and reveals your skin's brightness. Formulated without parabens and non-comedogenic is great to use on the face, neck, and décolleté.
---


MDSolarSciences Mineral Creme SPF 50 Sunscreen
A lightweight and silky-smooth cream that blends easily to help blur fine lines while offering sun protection. The naturally-derived zinc oxide and titanium dioxide help reduce the risk of photoaging with SPF 50. Non-irritating, oil-free, it never clogs pores and is gentle even for the most sensitive skin types. MDSolar Sciences Cream leaves a matte finish and is water-resistant for up to 80 minutes.
---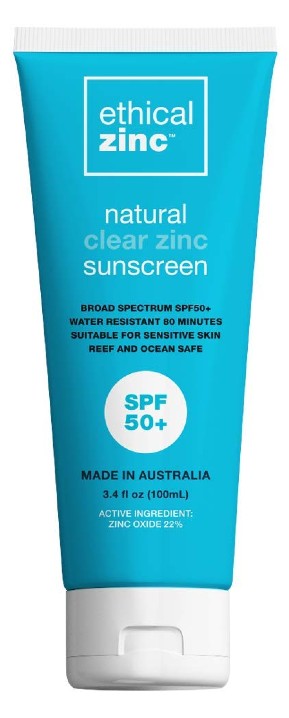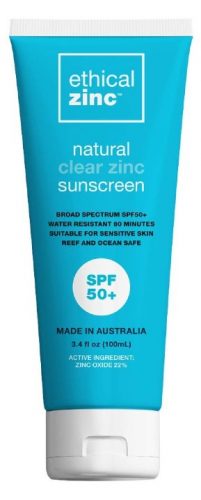 Ethical Zinc SPF 50+ Natural Mineral Zinc Sunscreen
Another best sunscreen without oxybenzone and octinoxate created with all-natural and skin-friendly ingredients comes from Ethical Zinc. With 22% of pharmaceutical-grade zinc oxide, triglycerides, coconut oil, castor oil, and vitamin E the sunscreen is suitable for sensitive and mature skin and is ocean-safe. Ethical Zinc's product is certified by Ecocert and certified Cruelty-free by PETA 2020. The sweet smell is given by French Vanilla, derived from natural plant extracts.