The skin around the eyes is the first to show fatigue and aging signs because it's more delicate and fragile, so regularly applying an eye cream can make a considerable difference. Depending on the formula, an eye cream can hydrate, brighten, firm, and protect, so using one that addresses your needs is key to getting A-class results. However, using an eye cream doesn't have to come at the price of harming our furry friends, and this is where the best cruelty-free eye creams come into play.
We handpicked some of the most coveted creams for the eye area that truly deliver and address all skin concerns, from lack of hydration to dark circles, puffiness, and crow's feet. And you can stay at peace knowing no animal was hurt in the process and you support a good cause.
---
100% Pure Coffee Bean Caffeine Eye Cream
This eye cream depuffs and energizes your eye area thanks to caffeine from green tea and coffee. There's also vitamin C and vitamin E that, in addition to providing antioxidant protection, brighten, increase moisture retention and soften the delicate eye area. It's so effective that in a 4-week clinical study, participants show an average improvement of 97% in puffiness and an 87% reduction in dark circles. Quite impressive.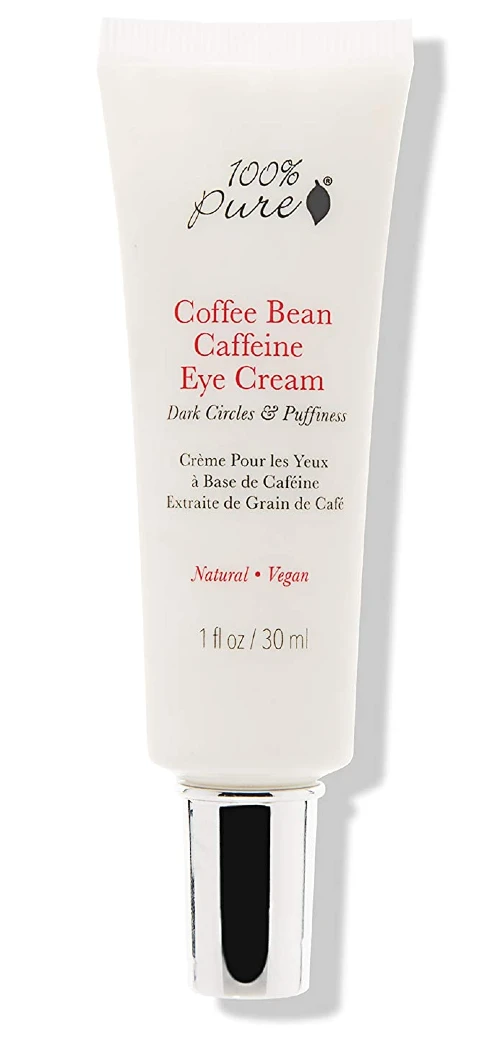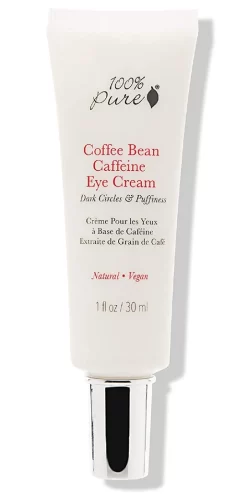 ---
Murad Renewing Eye Cream
If you're looking for a cruelty-free eye cream with retinol that gives transformative changes, this is your best bet. Murad Renewing Eye Cream features retinol to encourage cell turnover and minimize wrinkles, while a blend of peptides triggers collagen production to plump some more. This rich yet lightweight formula is also padded by ingredients like mango butter, amino acids, and jojoba esters to increase elasticity.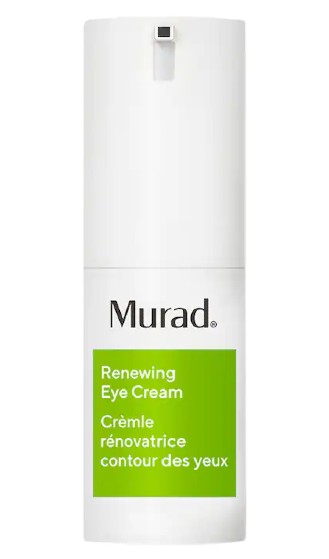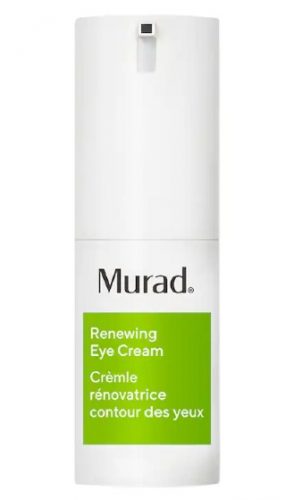 ---
Ole Henriksen Banana Bright Eye Crème
This eye cream vows to brighten dark circles, boost collagen and revive your eye area with three gold-stabilized sources of vitamin C. With continued use, you'll get brighter and more awake-looking eyes, plus an instant illuminating effect from banana powder-inspired pigments. The cream feels intensely moisturizing, skips fragrance, and is Peta-certified, so you can't go wrong with it. It's worth mentioning that the parent company that owns Ole Henriksen (LVMH Group) is not cruelty-free.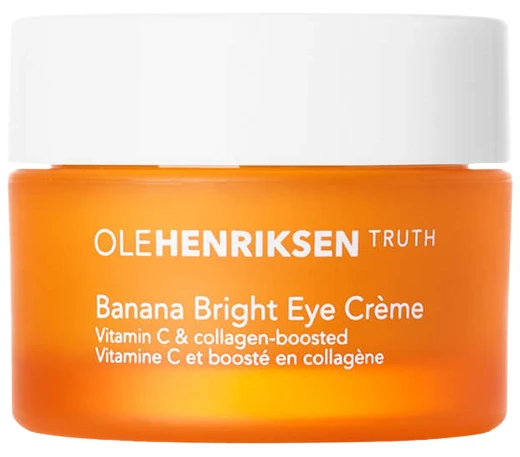 ---
Juice Beauty Stem Cellular Anti-Wrinkle Eye Treatment
Juice Beauty Stem Cellular Eye Treatment is one of the most demanded natural cruelty-free eye creams since it kicks hydration into overdrive and increases antioxidant defense with a juicy cocktail of organic extracts, like apple, grape, lemon, and aloe vera. The shea butter moisturizes and softens the eye contour while fatty acids-rich primrose oil conditions and seals moisture. Plus, the applicator makes it effortless to apply the cream around the eyes and can be used as a massage tool to boost blood flow for a wake-up call.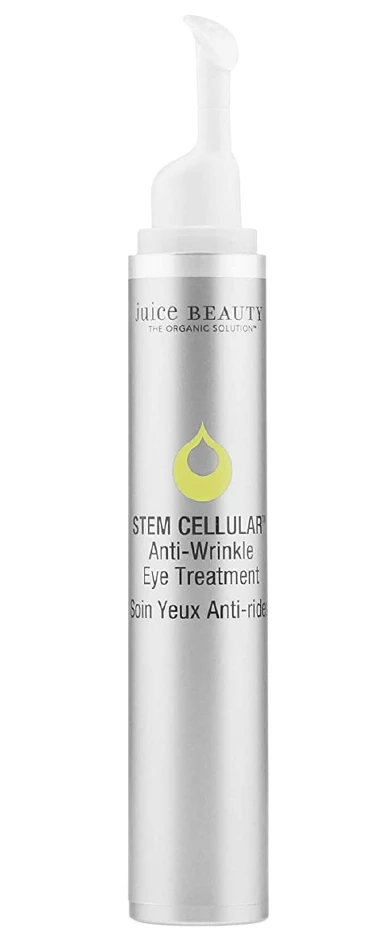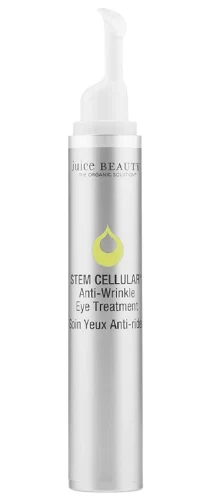 ---
Drunk Elephant C-Tango Multivitamin Eye Cream
This eye cream from Drunk Elephant (which is certified by Peta and Leaping Bunny) is powered by five forms of vitamin C and eight peptides to depuff and brighten the skin. Add that to the fact that it packs ceramides and plant oils to seal moisture, and you've got one of the most incredible cruelty-free eye creams that target wrinkles, dryness, and loss of firmness. This one is well worth saving up for.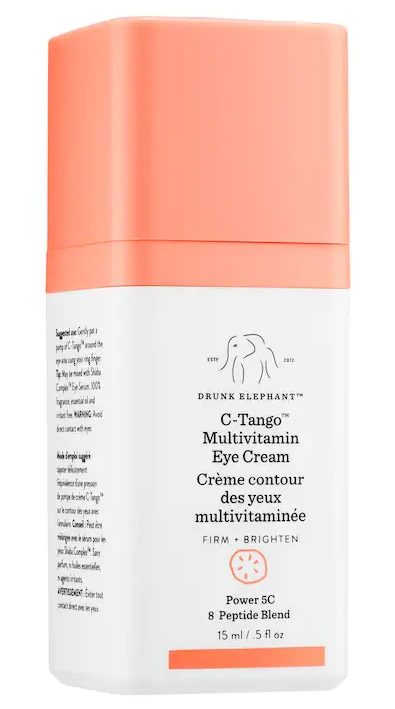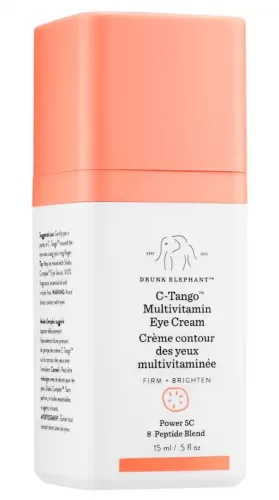 ---
The Inkey List Caffeine Eye Cream
The Inkey List Caffeine Eye Cream delivers outstanding benefits without breaking the bank, being one best and most affordable cruelty-free eye creams out there. As the name suggests, the key ingredient is caffeine, well known to constrict the blood vessels around the eyes, helping reduce puffiness. The Matrixyl 3000 (a complex of peptides) works on spurring collagen growth for firmer and more elastic skin, while squalane and jojoba esters seal moisture to prevent dehydration. At less than $10, it's a total steal.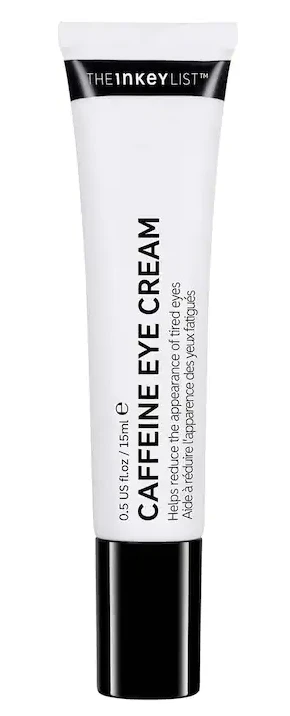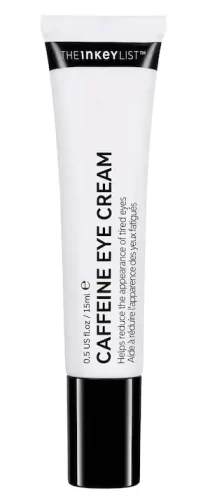 ---
Saint Jane Bright Repair Eye Cream
Vitamin C is king for antioxidant protection, boosting collagen, and brightening, so it's a must-have in an eye cream. Saint Jane Bright Repair Eye Cream loads a generous amount of 10% vitamin C to fight dark circles, loss of moisture, and oxidative stress. This solves a lot of problems, and with the addition of CBD, the cream aids in calming the delicate skin around the eyes and diminishing puffiness too.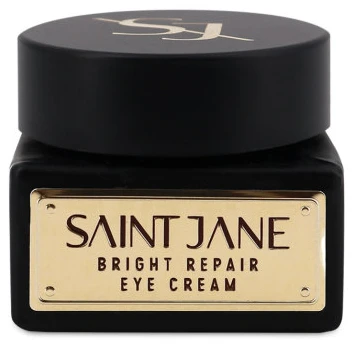 ---
Neocutis Lumière Illuminating Eye Cream
You can't go wrong with Neocutis Lumière Illuminating Eye Cream, a formula that contains a blend of epidermal growth factors and proprietary peptides to justify its price points. It works hard to support collagen and elastin production, reducing the appearance of under-eye wrinkles and crow's feet over time. What's more, it boasts a mix of antioxidants, such as vitamins C and E, caffeine, and squalene, to cut down on free radical damage that can weaken collagen fibers.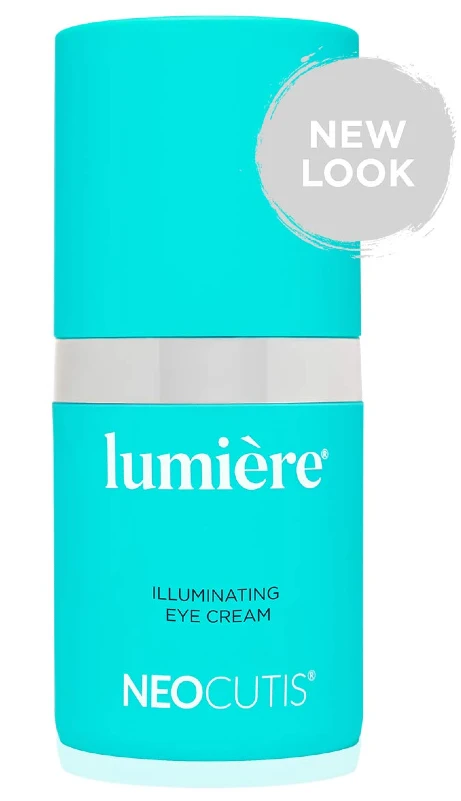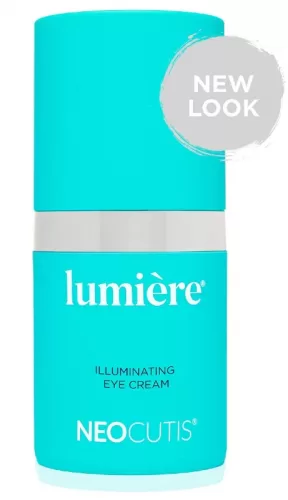 ---
Burt's Bees Sensitive Solutions Calming Eye Cream
Leaping Bunny-certified, affordable, and safe for sensitive skin, this eye cream made it into our roundup for a good reason. It's a great pick if you want to replenish the under-eye moisture barrier due to a blend of nutrient-rich botanicals, such as aloe vera, rice milk, and squalane. There's also a blend of nourishing oils and shea butter to soften and support moisture for the eye area that appears plump and awake.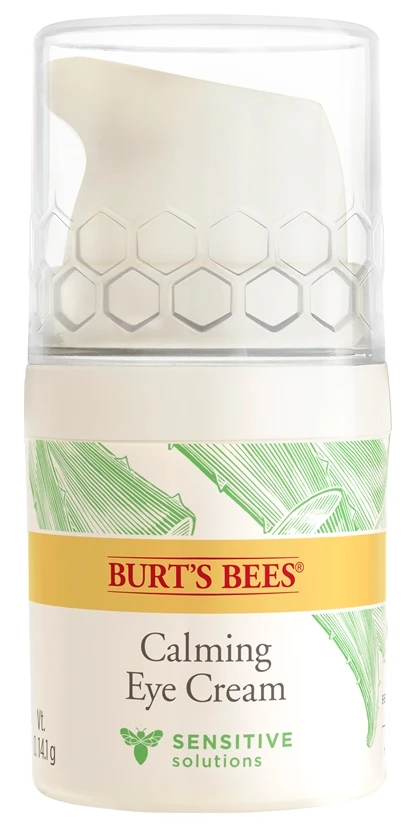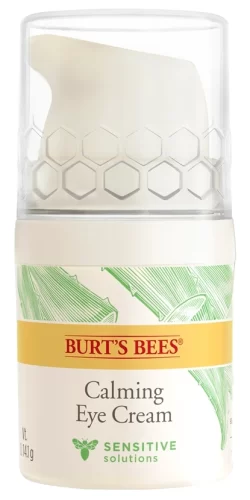 ---
StriVectin Anti-Wrinkle Intensive Eye Cream Concentrate
StriVectin Intensive Eye Cream features a serious amount of myristyl nicotinate, an oil-soluble form of niacinamide that fortifies the skin and repairs photodamage. This eye cream also has marine ferment and algae extract to increase hydration and reduce puffiness, is void of fragrance, and is certified by Peta. Dab a pea size amount around the eye area morning and night and watch the magic happen.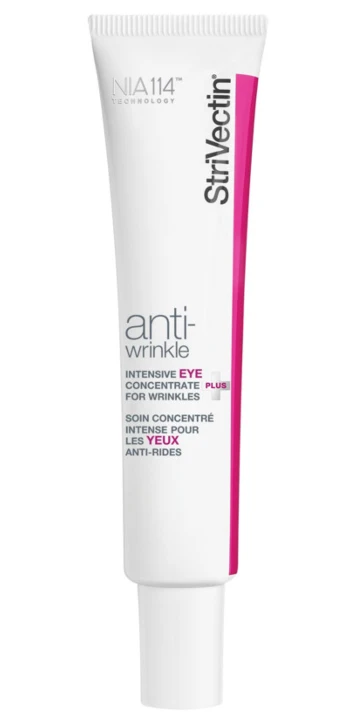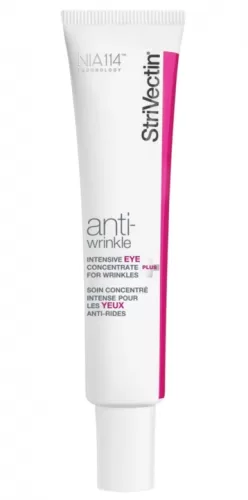 ---
Purito Centella Green Level Eye Cream
Centella asiatica is a great collagen-boosting compound with antioxidant, calming, and hydrating abilities, and this eye cream loads a whopping 49% of it. Along with four peptides, Purito's eye cream firms and enhances elasticity, helping smooth and diminish the look of crow's feet. Plus, the formula is spiked with a mix of humectants and occlusives to pull water into the delicate under-eye skin and seal it.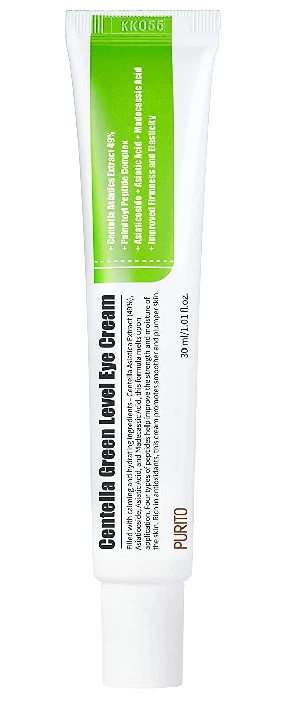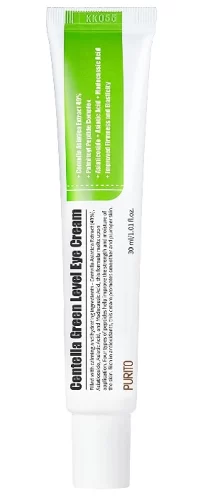 ---
Naturopathica Argan & Peptide Wrinkle Remedy Eye Cream
The first thing to notice in this cream is the buttery texture that melts instantly into the skin, veiling it in a splash of moisture without feeling heavy. The gentle formula contains botanical extracts, such as jojoba esters and sunflower seed oil, to improve the look of wrinkles, which along with probiotics, hyaluronic acid, and peptides, strengthen and plump. Naturpoathica's Eye Cream might have a hefty price tag, but all reviewers rave about it, calling it a "miracle in a jar."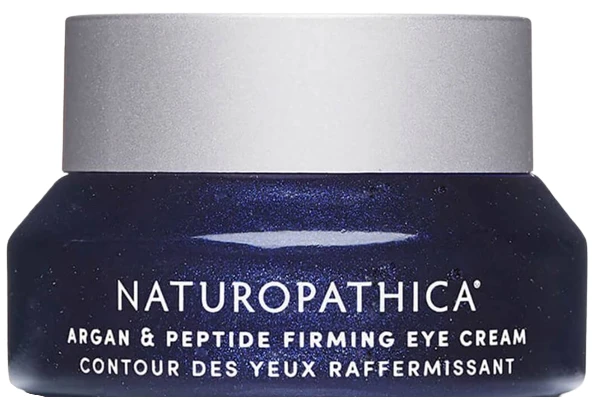 ---
How do you know your eye cream is genuinely cruelty-free?
Look for PETA and Leaping Bunny certificates to ensure your product is cruelty-free. Both certificates show the brand is genuinely committed to helping end animal testing. However, Leaping Bunny is more selective as it requires that the company agrees to independent audits, while PETA only requires written agreement. Rest assured, all eye creams featured above are legitimately certified not to test their products on animals.
 

 

View this post on Instagram