People have been raving about the health benefits of green tea for years, but these days its popularity seems to be at an all-time high. A rich source of antioxidants and nutrients, green tea is excellent for your brain, memory, and body condition, whether you drink it or take supplements. But this antioxidant-rich compound can do more than give you a boost of energy or help keep your brain sharp: it can serve in skincare as well, and very well indeed. Green tea is simply a one-in-all skincare solution that protects, hydrates, and soothes while targeting the most common skin concerns, including wrinkles, dehydration, dark spots, and even acne. However, to reap all the benefits of green tea for the skin, you have to apply it topically since that works more effectively than oral intake.[1] Here's where the best green tea moisturizers come in handy. But first, it's important to arm yourself with some facts about green tea and how to use it.
What is green tea?
Green tea is a type of tea made from unoxidized Camellia Sinensis leaves and buds and is one of the least processed types of tea. For this reason, green tea is chocked-full of antioxidants and other compounds that benefit the skin. Most of the green tea benefits are thanks to its active compounds, polyphenols, more precisely, catechins, a group of flavonoids that represent 60–80% of all polyphenols in green tea. Polyphenols are known to possess anti-inflammatory and antioxidant activities and prevent DNA damage caused by sun exposure.[2] Among the polyphenols found in green tea, epigallocatechin gallate (EGCG) is the most researched one, and its skin benefits have been confirmed a million times.
Benefits of using a green tea moisturizer
Not only does a green tea moisturizer has endless benefits for multiple skin concerns, but it's great for all skin types, sensitive and breakout-prone included. As far as skincare is concerned, researchers found that applying green tea topically helps reduce UV-induced damage, offsets photoaging, increases skin hydration, prevents hyaluronic acid degradation, fades hyperpigmentation, balances sebum, and helps breakouts heal.[3] All this is mainly done by EGCG — the new skincare hero — as we like to call it.
Because green tea does a lot in skincare, everyone has something to gain from using a green tea moisturizer:
People with dry skin can use a green tea moisturizer as it's super hydrating and helps retain moisture.
For oily skin types, green tea can reduce sebum production and the chances of breakouts to occur. The antibacterial and anti-inflammatory properties of green tea also make it a great candidate for those with acne or rosacea. 
Green tea moisturizers may as well reduce wrinkles and prevent premature skin aging, as they can suppress collagen degradation and boost cell renewal, helping the skin maintain its elasticity and firmness. 
Green tea can also regulate melanin production, suggesting it can be used by people with an uneven tone.
The best green tea moisturizers
Now what you came for. Ahead you'll find the best green tea moisturizers that seal moisture in while infusing your skin with hydrating, repairing, and nourishing benefits. Scroll on and pick your favorite moisturizer:
---


Boscia Green Tea Oil-Free Moisturizer
Boscia made one of the best green tea moisturizers with a lightweight and oil-free formula that aids in reducing sebum production and keeping shine at bay. As you already figured out, this moisturizer is formulated for oily skin and to prevent breakouts, and we give it extra points for its anti-inflammatory and antibacterial benefits, which come from green tea and burdock root. Also, it prevents skin dehydration (which can ironically trigger the sebaceous glands to produce more sebum) with algae, hyaluronic acid, and vitamin E. And no, it won't make your skin feel greasy at all.
---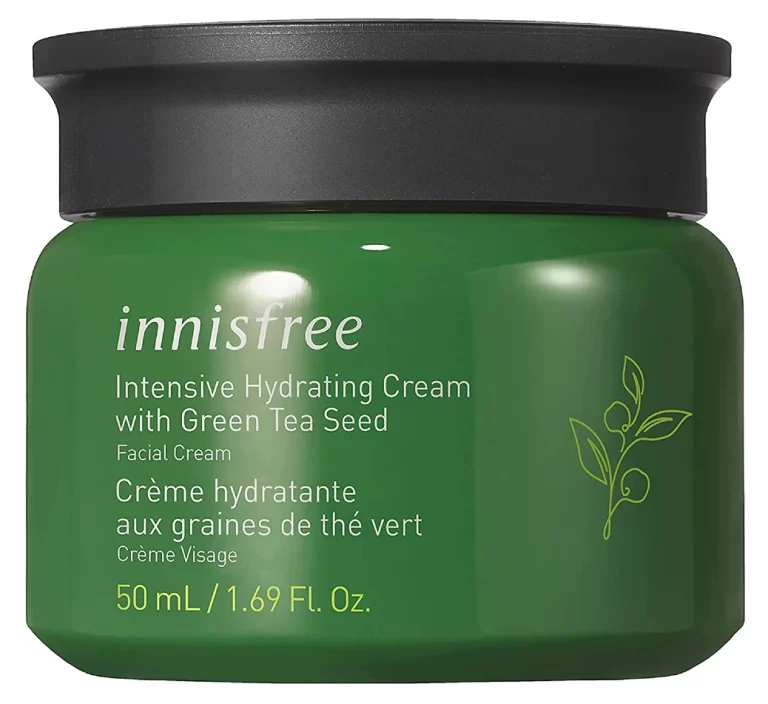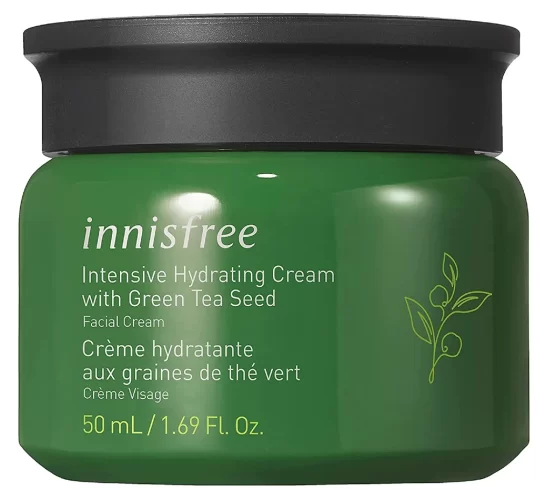 Innisfree Intensive Hydrating Cream with Green Tea Seed
What is special about this moisturizer is that it's made with Jeju green tea, selected from 3,301 varieties, as it's rich in 16 hydrating amino acids that boost moisture to the highest levels. Its soft and creamy texture relieves skin in an instant, absorbs in a matter of seconds, and leaves skin appearing dewy and plump. We also love the addition of green tea seed oil and cholesterol that support moisture sealing for skin that stays quenched all day.
---


100% Pure Green Tea EGCG Concentrate Cream
100% Pure Concentrate Cream is definitely the richest moisturizer in green tea out there, containing two sources of green tea and EGCG. Briefly, the moisturizer is infused with a high amount of green tea oil, followed by squalane, EGCG, green tea concentrate, and hyaluronic acid, all excellent at soothing skin and reducing redness. Despite being an ointment, its texture is lightweight, fast-absorbing, never leaves a great residue behind, and it doubles as an antioxidant-rich primer for makeup.
---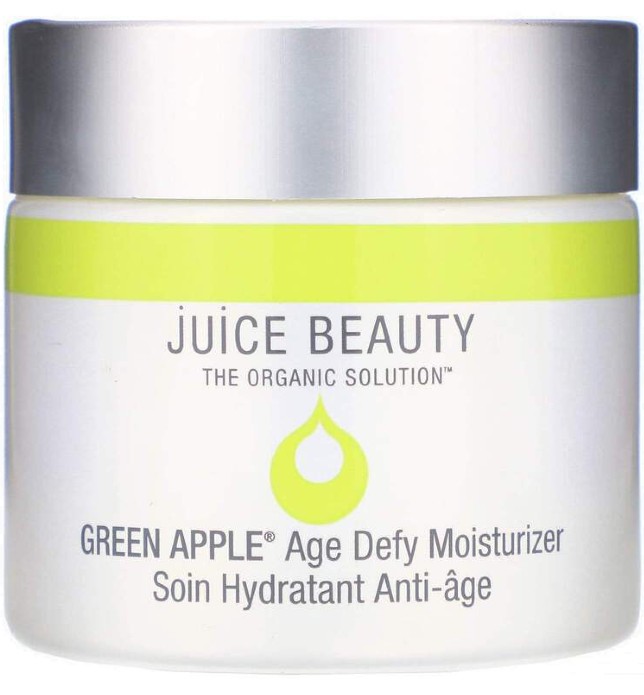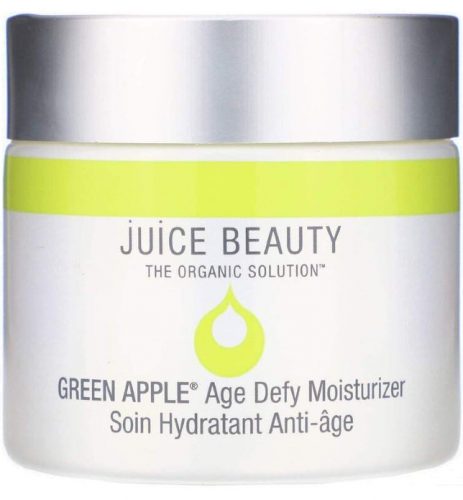 Juice Beauty Age Defy Moisturizer
If your skin craves organic formulas, pick this Juice Beauty product. It's excellent for evening skin tone since it contains malic acid, an AHA that encourages exfoliation, and vitamin C, a potent brightener. Besides these two powerhouses, Juice Beauty Age Defy Moisturizer is enriched with other antioxidant-rich ingredients such as green tea, coenzyme Q10, and vitamin E to help prevent free radical damage. On top of it, aloe leaf juice and hyaluronic acid add hydration, while shea butter and squalane trap moisture for bouncier skin.
---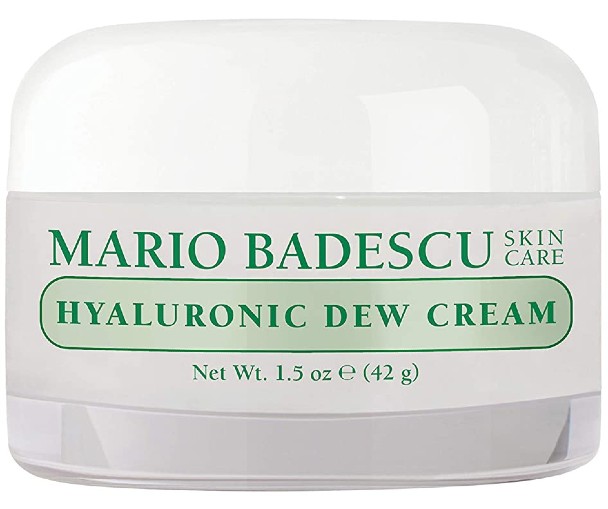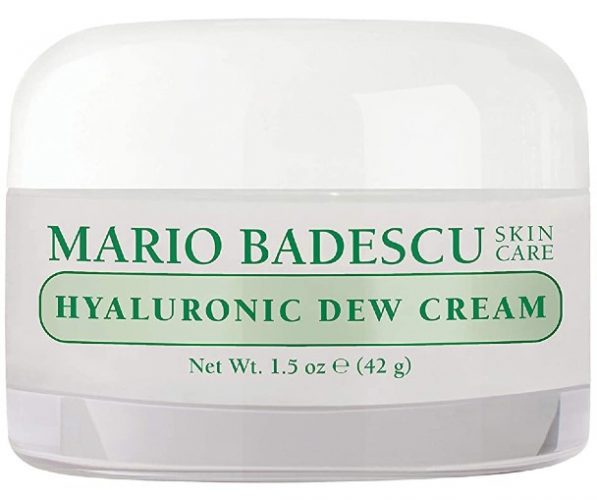 Mario Badescu Hyaluronic Dew Cream
Mario Badescu products never let anyone down, and this moisturizer is a cult favorite for good reasons. Hyaluronic Dew Cream is the go-to for people with dehydrated skin, as it's infused with sodium hyaluronate and hydrolyzed sodium hyaluronate, aka small molecular hyaluronic acid that binds water to the skin. Additionally, the formula features a considerable amount of humectants like aloe leaf juice and glycerin, plus green tea extract to add some more hydration and soothe. And since it's oil-free and weightless, you can be sure it doesn't make you look greasy but leaves a healthy glow and plumped skin behind.
---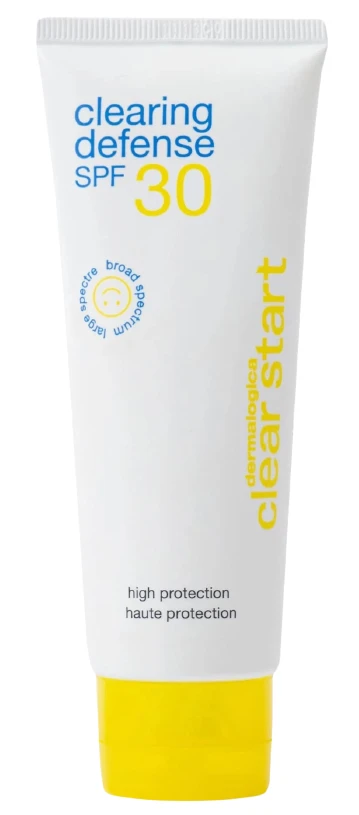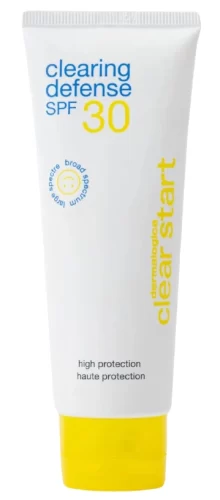 Dermalogica Clearing Defense Moisturizer
Anyone with oily or acne-prone skin should aim for a mattifying, balanced moisturizer that's lightweight but still hydrating enough and shields against UV damage. This is exactly what Dermalogica Clearing Defense is. This shine-reducing moisturizer protects against sunbeams with SPF30 while keeping the skin shielded against free radicals with antioxidants, including willow bark, green tea, and vitamin C.
---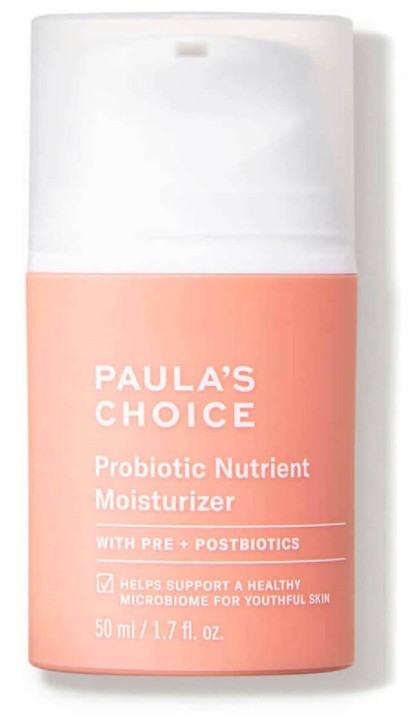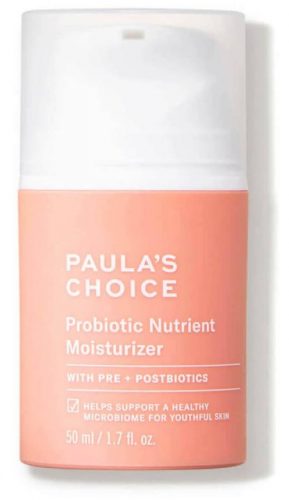 Paula's Choice Probiotic Nutrient Moisturizer
Paula's Choice's moisturizer targets dryness, dullness, and aging signs with a gentle formula that absorbs super fast, leaving the skin with a smooth, non-greasy feeling. It strengthens the antioxidant defense with green tea, while niacinamide boosts hydration, and finally, peptides, amino acids, and ceramides are added to consolidate the protective barrier. You'll also love to hear that this green tea moisturizer is fragrance- and paraben-free and suitable for most skin types, sensitive and acne-prone included. 
---


Obagi Clinical Retexturizing Cream
Are you a retinol-lover? Then you'll be thrilled to find out that Obagi Retexturizing Cream combines your favorite ingredient, retinol, with green tea and vitamin C into an antioxidant-rich moisturizer that all skin types can use. This powerful combo, along with chamomile and white tea extracts, targets uneven texture while softening fine lines and wrinkles and minimizing dark spot appearance. Don't worry, as this moisturizer is also made with glycerin and hyaluronic acid, so it won't leave your skin to dry out.
---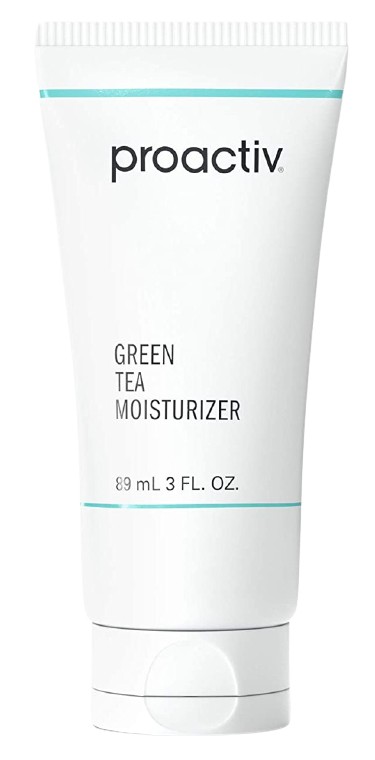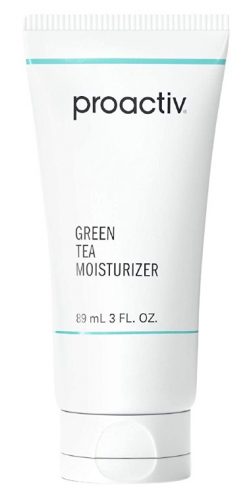 Proactiv Green Tea Moisturizer
Proactiv stands on the top of the best green tea moisturizers because it contains EGCG and the two essential compounds for skin hydration: hyaluronic acid and sodium hyaluronate. Yet, Proactiv Green Tea Moisturizer has much more to offer, like squalane, glycerin, and retinyl palmitate, a gentle form of vitamin A which helps thicken the skin and improve its texture. Because it's lightweight, oil-free, non-greasy, and non-comedogenic, the moisturizer is popular among people with oily and acne-prone skin types, but anyone can use it.
---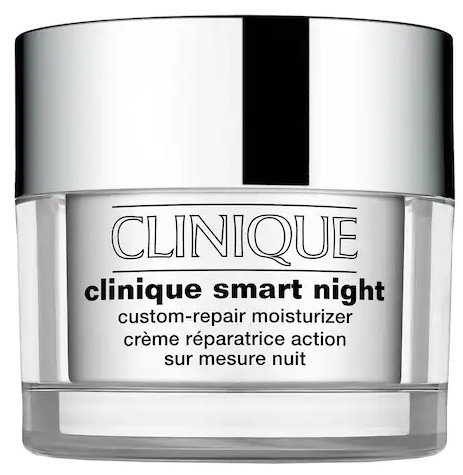 Clinique Smart Night Custom-Repair Moisturizer
Once you try Clinique products, you can't go back. And this repairing moisturizer is no exception. Not only it instantly makes skin feel healthy and hydrated, but it's working the night shift to retain moisture and smooth fine lines, so you wake up with glowy and plump skin. Clinique's moisturizer works amazingly thanks to its nutrient-rich formula infused with peptides, caffeine, amino acids, hyaluronic acid, and natural extracts from algae and Camellia sinensis leaf.
---
Sources
Women's Concepts uses reliable sources, including dermatologists' insights, clinical trials, and scientific journals, to find accurate information and support all the facts shared in our articles. All statements and claims have clear and legit references. Read our editorial policy to learn more about our sources of information, our process of researching and fact-checking the content, and how our team strives to keep all articles updated, completed, and trustworthy.
References
OyetakinWhite P, Tribout H, Baron E. Protective mechanisms of green tea polyphenols in skin. Oxid Med Cell Longev, 2012 Jun 26, https://www.ncbi.nlm.nih.gov/pmc/articles/PMC3390139/
Afaq F, Katiyar SK. Polyphenols: skin photoprotection and inhibition of photocarcinogenesis. Mini Rev Med Chem. 2011 Dec, https://www.ncbi.nlm.nih.gov/pmc/articles/PMC3288507/
OyetakinWhite P, Tribout H, Baron E. Protective mechanisms of green tea polyphenols in skin. Oxid Med Cell Longev, 2012 Jun 26, https://www.ncbi.nlm.nih.gov/pmc/articles/PMC3390139/