People have been raving about the health benefits of green tea for years. And nowadays its popularity seems to be at an all-time high. A rich source of antioxidants and nutrients, green tea is excellent for your brain, memory, and body, whether you drink it or take supplements. But this antioxidant-rich compound can do more than give you a boost of energy or help keep your brain sharp. It can serve in skincare as well, and very well indeed. Green tea is simply a one-in-all beauty solution that protects, hydrates, and soothes while targeting the most common skin concerns, including wrinkles, dehydration, dark spots, and acne. However, to get the most out of the skincare benefits of green tea, you have to apply it topically since it works more effectively than oral intake.[1] Here's where the best green tea moisturizers come in handy.
What is green tea?
Green tea is the least processed type of tea made from unoxidized Camellia Sinensis leaves and buds. It's one of the richest sources of antioxidants and polyphenols, which is why it's such a great ingredient to have in your moisturizer. The polyphenols from green tea are known to possess anti-inflammatory and antioxidant activities and mitigate DNA damage caused by sun exposure.[2] Epigallocatechin gallate (EGCG), which is the most abundant polyphenol in green tea, has also been heavily researched in the dermatological field for its regenerative and protective effects on the skin.
The benefits of using a green tea moisturizer
As far as skincare is concerned, researchers found that applying green tea topically helps reduce UV-induced damage, strengthen the skin's defense against external aggressors, offsets photoaging, increases skin hydration, brightens dark spots, balances sebum, and heals pimples.[3]
Not only does a green tea moisturizer comes with plenty of benefits for the skin, but it's ideal for everyone, including those with sensitive and breakout-prone skin. Because it does a bit of everything, everyone has something to gain from using green tea moisturizers:
People with dry, cracked, and tight skin can use a moisturizer with green tea as it's hydrating and helps the skin retain moisture.
For oily skin, green tea can regulate sebum production and reduce the chances of breakouts. The antibacterial and anti-inflammatory properties of green tea also make it a great candidate for those with acne or rosacea.
Green tea moisturizers support aged skin and aid in preventing premature wrinkles by suppressing protein degradation and consolidating the skin's antioxidant defense against free radicals. In layperson's terms, they help maintain your skin firm and plump.
Green tea is also great for those who struggle with uneven tone because it regulates melanin, which is the pigment that causes dark spots.
Green tea-infused moisturizers are a one-stop solution for rosacea, irritation, and anything in between since they're super soothing.
Creams and moisturizers with green tea
Ahead you'll find the best moisturizers with green tea that seal moisture into the skin while infusing it with hydrating, repairing, and nourishing benefits. Scroll on and pick your favorite.
---
100% Pure Green Tea EGCG Concentrate Cream
100% Pure Concentrate Cream is definitely one of the richest moisturizers in green tea out there. Briefly, the moisturizer is infused with a high amount of green tea oil, followed by squalane, EGCG, green tea concentrate, and hyaluronic acid, all excellent at soothing skin and reducing redness. Despite being an ointment, its texture is lightweight, fast-absorbing, never leaves a greasy residue behind, and it doubles as an antioxidant-rich primer for makeup. Plus, the natural formula skips harsh chemicals.


---
Tony Moly Chok Chok Green Tea Watery Cream
Everyone is raving about the game-changing ability of this moisturizer to soothe eczema and other dry skin-related conditions. And a quick glimpse at the ingredient list will tell you why. The formula is made on a base of 100% pure green tea ferment extract instead of water, which is more than enough to prove its hydrating and soothing powers. And true to its name, the moisturizer has a light consistency that sinks into the skin quickly without any heavy or sticky feeling.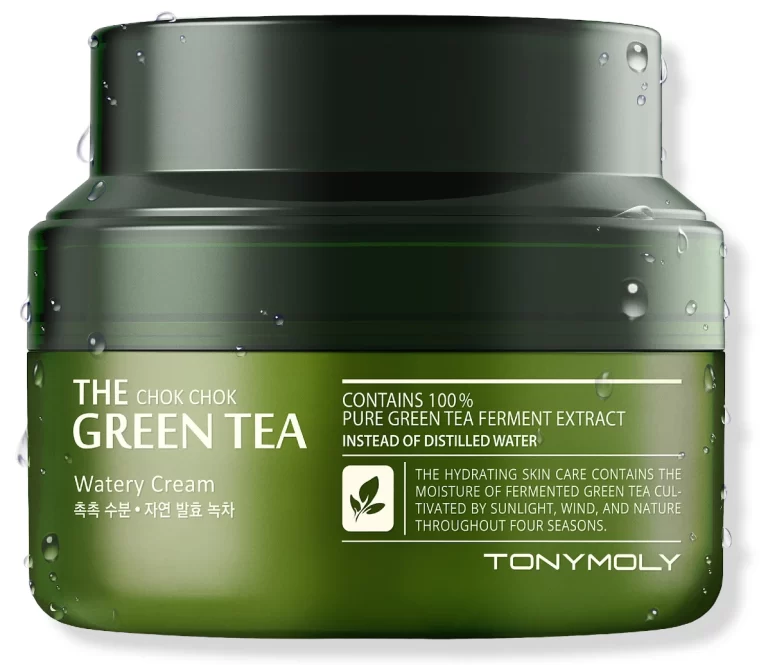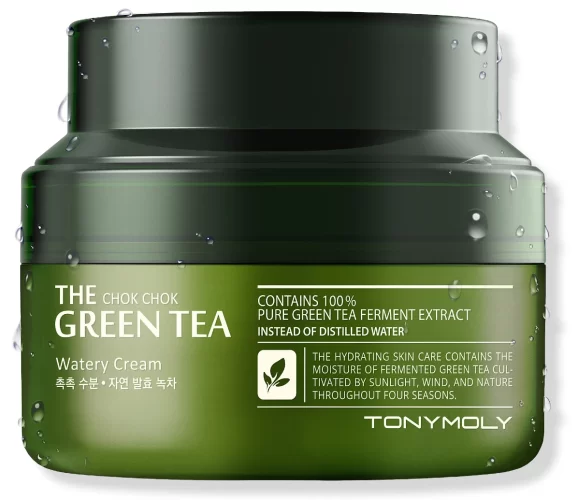 ---
Innisfree Green Tea Hyaluronic Acid Moisturizer
This moisturizer stands out as it's made with Jeju green tea, handpicked from over 3000 varieties. It's particularly beneficial as it contains 16 hydrating amino acids that boost skin moisture to the highest levels. Its soft and creamy texture absorbs in a matter of seconds and instantly leaves the complexion dewy and plump. We also love the addition of green tea seed oil, squalane, and cholesterol, which provide additional hydration and help consolidate the skin's defense against external stressors.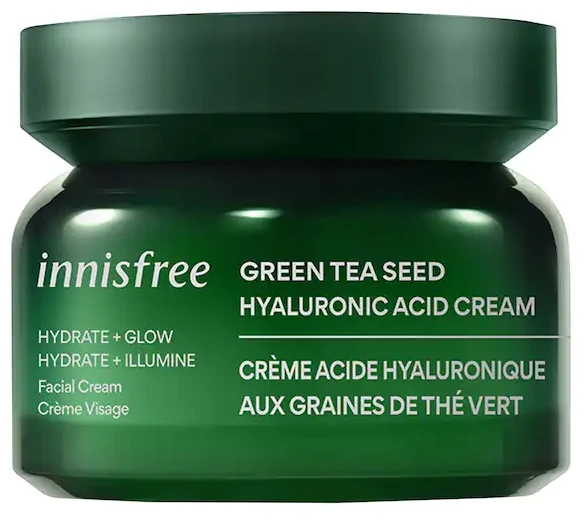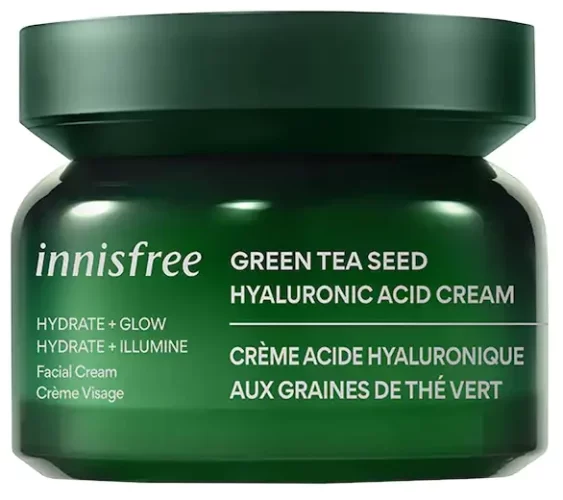 ---
Cosrx Hydrium Green Tea Aqua Soothing Gel Cream
This green tea gel cream is one of our favorite products of all time because it has a bunch of A-class humectants on top of the ingredient list, like propanediol, glycerin, and panthenol. They do the heavy lifting when it comes to delivering the perfect amount of lightweight hydration, while green tea and allantoin soothe and regenerate the skin. The cream absorbs instantly and leaves a cooling effect that relieves irritation, itchiness, and redness in a matter of minutes—just perfect to comfort the skin during winter and after exfoliation or sunburn. It can be used from head to toe and address all major skin woes, including dehydration, blemishes, and breakouts.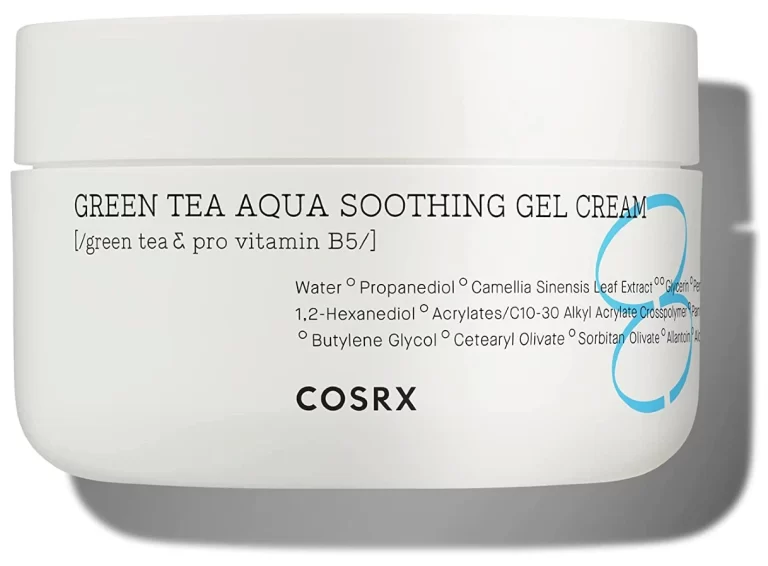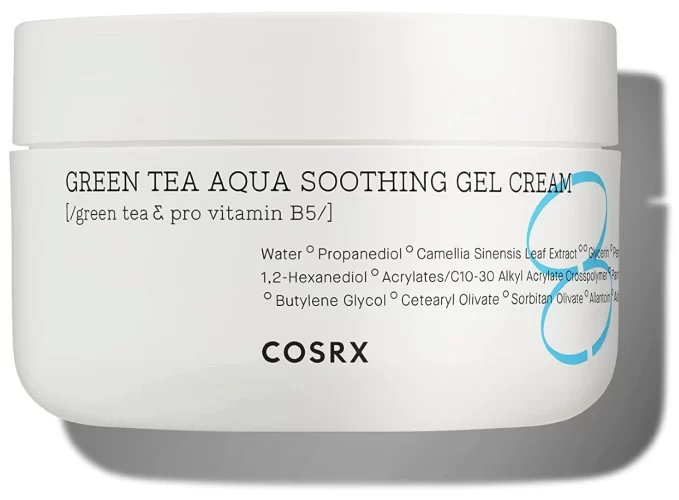 ---
Boscia Green Tea Oil-Free Moisturizer
Boscia made one of the best green tea moisturizers with a lightweight and oil-free formula that aids in reducing sebum and keeping shine at bay. As you already figured out, this moisturizer is formulated for oily skin and works to prevent breakouts without clogging pores. We give it extra points for its anti-inflammatory and antibacterial benefits, which come from green tea and burdock root. Also, it prevents skin dehydration (which can ironically trigger the sebaceous glands to produce more sebum) with hyaluronic acid and glycerin. Despite how much we love this formula, we must mention that some people complain about the packaging for not being able to see when the product runs low and the impossibility of scooping out what might be left at the bottom.


---
Juice Beauty Age Defy Moisturizer
If you have an uneven skin tone and want to get rid of those stubborn dark spots and age marks, this Juice Beauty product is the perfect pick. The moisturizer packs a generous amount of malic acid from organic apple juice to gently exfoliate pigmented cells and brighten dull skin. It also contains vitamin C, which further supports the brightening effects by acting on the pigment that darkens the skin. Besides, Juice Beauty Age Defy Moisturizer is enriched with other antioxidant-rich ingredients such as green tea, coenzyme Q10, and vitamin E to protect from free radical damage. Moreover, aloe leaf juice and hyaluronic acid add hydration for visibly bouncier skin.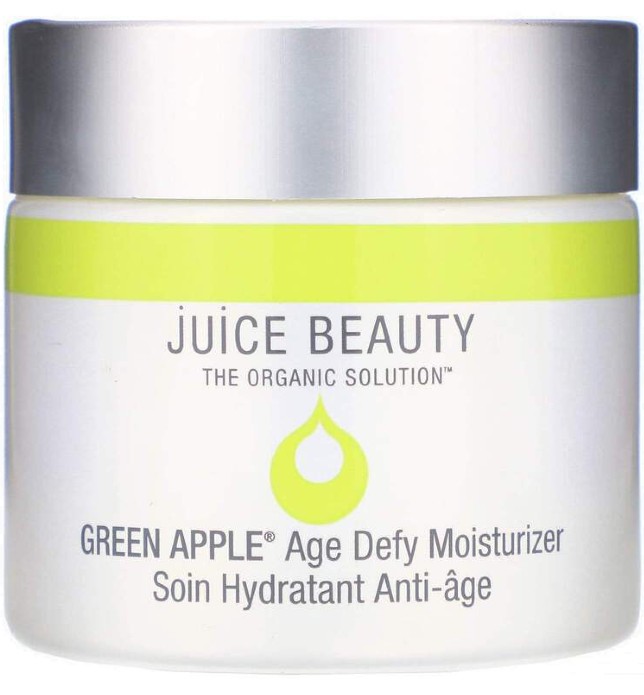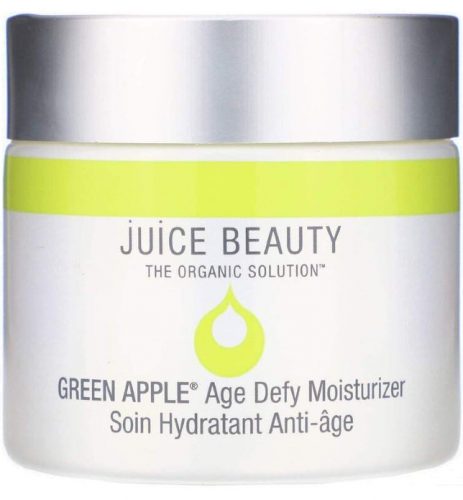 ---
Mario Badescu Hyaluronic Dew Cream
Mario Badescu products never let anyone down, and this silky moisturizer is a cult favorite for good reasons. It's the go-to for people with dehydrated skin since it has a formula infused with sodium hyaluronate and hydrolyzed sodium hyaluronate, also known as small molecular hyaluronic acid, which binds water to the skin for long-lasting hydration. Additionally, the formula features two other humectants like aloe leaf juice and glycerin, plus green tea extract to add some more hydration and soothe. And since it's oil-free and lightweight, you can be sure it doesn't leave skin greasy or clog your pores.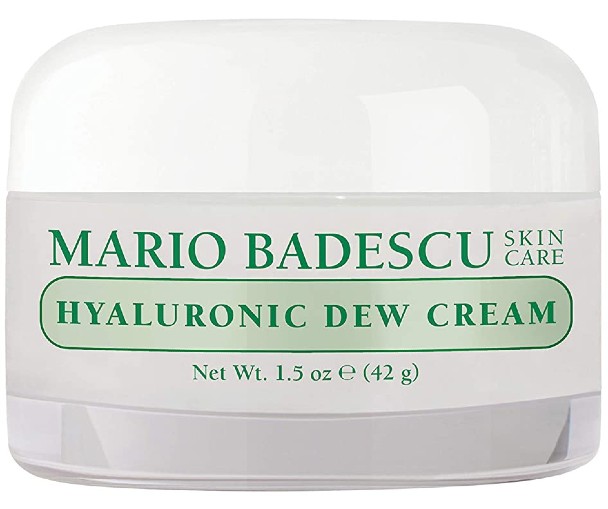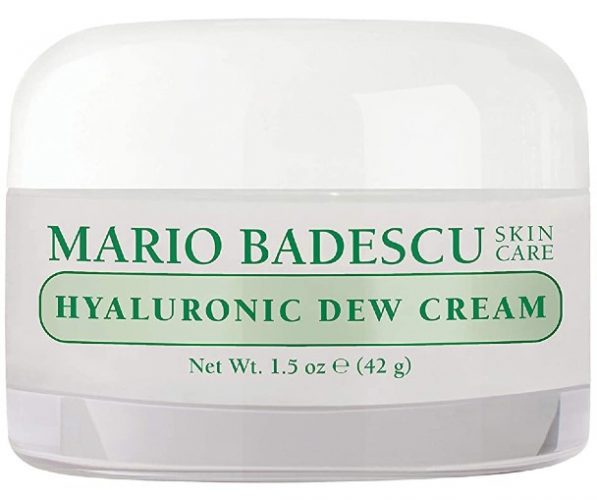 ---
Dermalogica Clearing Defense Moisturizer
Anyone with oily or acne-prone skin should give this green tea-infused moisturizer a try. This is because it has an ultra-lightweight formula that is hydrating enough to quench breakout-prone skin without blocking the pores and leaves a matte finish to reduce the shiny look. Moreover, Dermalogica Clearing Defense protects against sunbeams with SPF 30 and has plenty of antioxidants, including willow bark, green tea, and vitamin C, to prevent free radicals from wreaking havoc on the skin.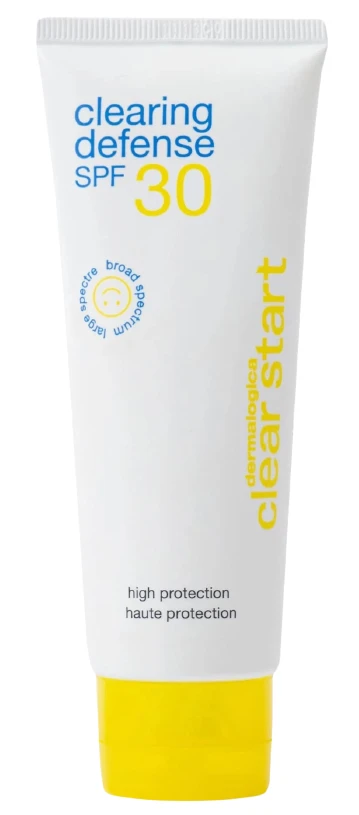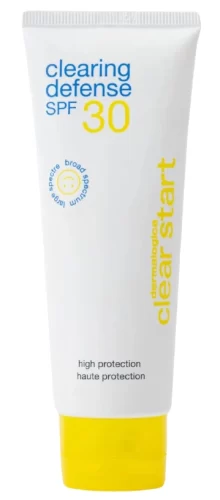 ---
Obagi Clinical Retexturizing Cream
Are you just starting your retinol journey? Then you'll be thrilled to find out that Obagi Retexturizing Cream combines 0.5 slow-release retinol with chamomile, green tea, and white tea to provide all the benefits of retinoids without irritation. This powerful combo, along with shea butter and hyaluronic acid, targets moisture loss, uneven texture, and fine lines and wrinkles. The formula is non-acnegenic, hypoallergenic, and likely to be a great fit for retinol beginners.


---
Proactiv Green Tea Moisturizer
This is one of the best green tea moisturizers because it's made with a considerable amount of green tea and EGCG to hike up skin moisture. Additionally, Proactiv Green Tea Moisturizer loads squalane and hyaluronic acid to leave skin visibly hydrated after each application. Because it's lightweight, oil-free, non-greasy, and non-comedogenic, the moisturizer is popular among people with oily and acne-prone skin, but anyone can use it. However, if your skin is sensitive, you may want to reconsider it, as the formula has parabens and fragrances.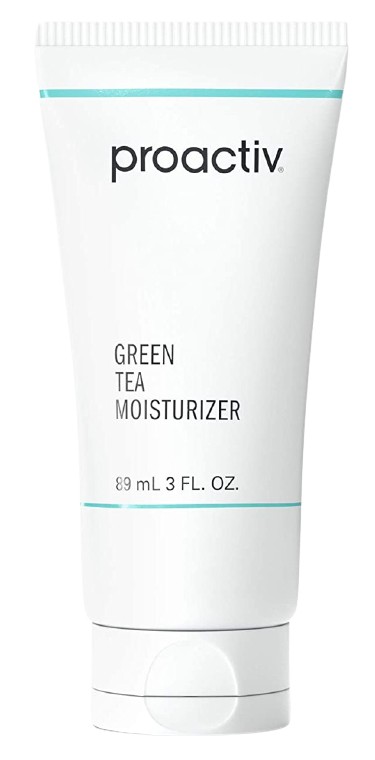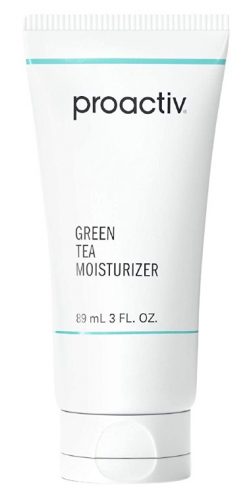 ---
Clinique Smart Night Custom-Repair Moisturizer
Even if this moisturizer is not as rich in green tea as other products on this list, it's still a solid option for those who need to repair their skin. The formula packs proteins, amino acids, and peptides to speed up skin restoration, while a mix of natural extracts, including green tea, caffeine, and vitamin E, reinforce the skin's antioxidant defense system. Not only it instantly makes the complexion feel and look healthy and hydrated, but it's working the night shift to fortify the epidermal barrier and soften fine lines over time.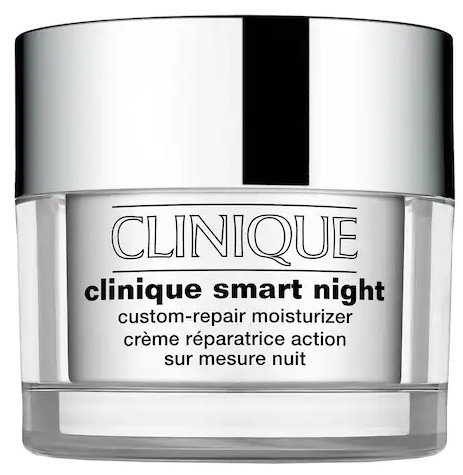 ---
The bottom line
We've updated our list of the best green tea moisturizers to include the latest releases in 2023. Our expert team selectively curated each product to ensure they meet our rigorous standards. Our mission is to provide you with the best recommendations that are just right for you. That's why our selection includes a variety of options to suit different skin types and budgets, all of which are gentle on the skin. Whether you're looking for a lightweight lotion or a rich cream with green tea, we've got you covered.
---
Sources
Women's Concepts uses reliable sources, including dermatologists' insights, clinical trials, and scientific journals, to find accurate information and support all the facts shared in our articles. All statements and claims have clear and legit references. Read our editorial policy to learn more about our sources of information, our process of researching and fact-checking the content, and how our team strives to keep all articles updated, completed, and trustworthy.
References
OyetakinWhite P, Tribout H, Baron E. Protective mechanisms of green tea polyphenols in skin. Oxid Med Cell Longev, 2012 Jun 26, https://www.ncbi.nlm.nih.gov/pmc/articles/PMC3390139/
Afaq F, Katiyar SK. Polyphenols: skin photoprotection and inhibition of photocarcinogenesis. Mini Rev Med Chem. 2011 Dec, https://www.ncbi.nlm.nih.gov/pmc/articles/PMC3288507/
OyetakinWhite P, Tribout H, Baron E. Protective mechanisms of green tea polyphenols in skin. Oxid Med Cell Longev, 2012 Jun 26, https://www.ncbi.nlm.nih.gov/pmc/articles/PMC3390139/