With less oil glands and thinner skin, the eye area is susceptible to dryness and damage caused by harsh ingredients, so no wonder you're trying to find a natural and organic eye cream to pamper it without questionable chemicals. As the skin around the eye calls for protection, hydration, and repair, there is nothing better than giving it nourishing natural extracts and moisturizing botanical oils.
With this in mind, we have rounded up the best natural eye creams chocked full of organically sourced ingredients so you can minimize exposure to chemicals while still having great skin. They all come from trusted brands that work with certification agencies, such as COSMOS, ECOCERT, and USDA, to guarantee that they are environmentally safe and gentle on the skin, from the ingredients to the packaging.
What to look for in a natural eye cream
To find the best natural eye cream, look for ingredients like vitamins, shea butter, rosehip oil, aloe vera, avocado extract, and jojoba oil. They help restore moisture and protect the fragile skin under the eyes while nourishing it with vital nutrients. Eye creams with caffeine and green tea are great for reducing puffiness and dark circles.
Lastly, consider the packaging of the eye cream. Choose a product that comes in a dark glass bottle or opaque container to protect the delicate ingredients from light and air, which can degrade them over time.
There is no need to take a leap of faith with claims of "natural" and "organic" on the label; we've done the legwork for you and found the best eye creams committed to delivering genuinely clean formulas. We made sure to pick various textures and formulas to satisfy each and every of your skin needs. And you can have peace of mind knowing that no animals were harmed in their making as we only handpicked cruelty-free products.
Our favorite products
---
100% Pure Coffee Bean Caffeine Eye Cream
There are a few reasons 100% Pure Caffeine Eye Cream takes the first spot in our roundup—besides the fact that close to 10K shoppers gave it 5-star reviews. The natural formula is made with raw green coffee, which boosts blood flow and supports collagen production to reveal more energized and plumper under-eye skin.
Unlike most eye creams, which are water-based, this one is made in a base of organic aloe juice, meaning it's intensely hydrating and soothing. We also love the addition of rosehip oil, which is considered a gentle retinol alternative due to its ability to regenerate and heal the skin while spurring collagen growth. Plus, the container protects actives from the daily environment and bacteria and allows you to get the perfect amount of product every time. The light, delicious coffee scent is an added bonus.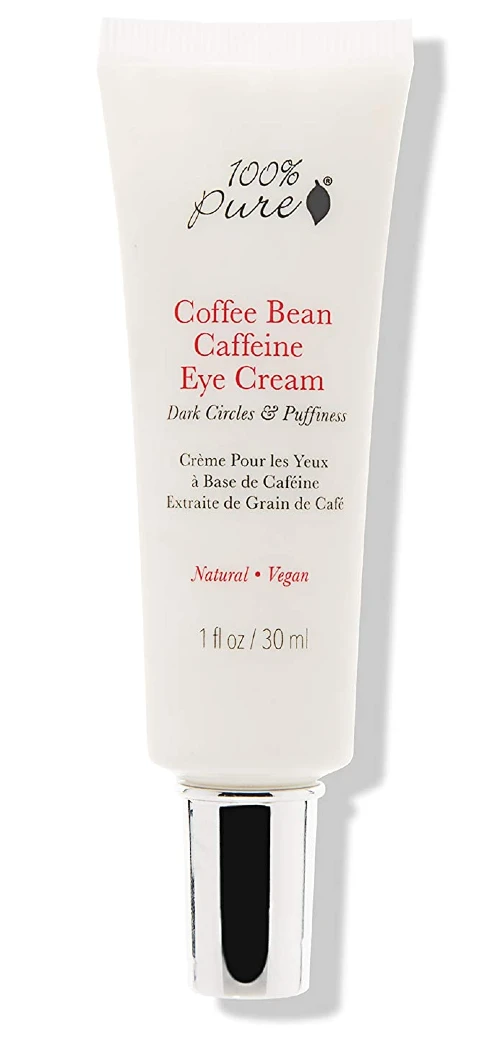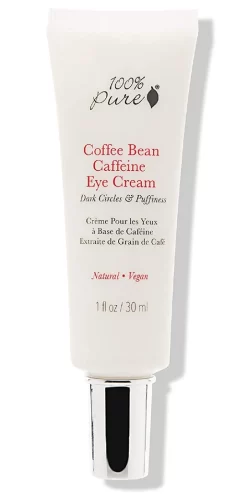 ---
Juice Beauty Stem Cellular Eye Treatment
One of our personal favorite organic eye creams comes from from Juice Beauty, the brand that delivers high performance yet beyond "clean" skincare. We can't get enough of this brand! Their eye cream has a rich, refreshing gel-like formula that feels so pampering on the skin. What's more, it's packed with nourishing ingredients like natural fruit juices, shea butter-derived fatty acids, and vitamins B5, C, and E that work together to hydrate, plump, and protect the skin.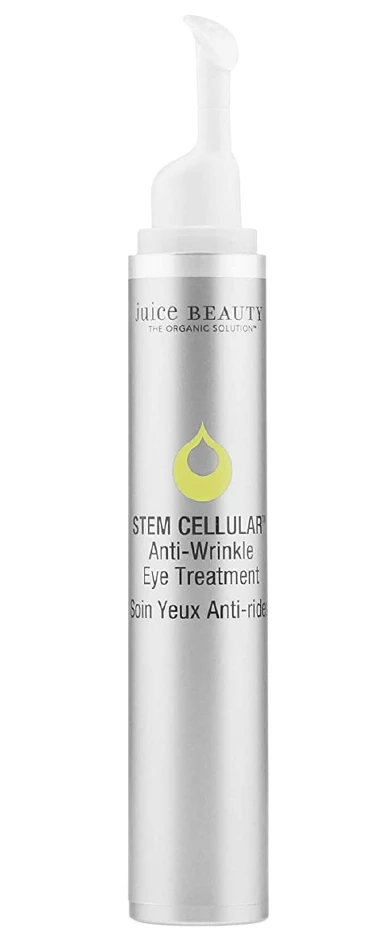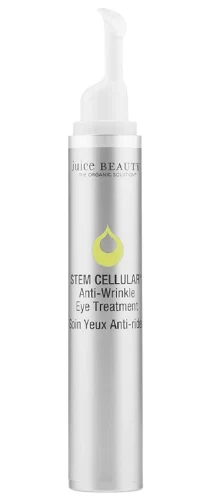 ---
Biossance Squalane + Marine Algae Eye Cream
This might be the best organic eye cream to smooth out fine lines. The key ingredients are sugarcane-derived squalane, a sebum-like substance that seals moisture and smooths, and pink marine algae (hence, the color) to combat aging signs. While it gives an immediate plumping and lifting effect, the EWG-verified formula also works to provide long-lasting moisture and repair. The buttery texture relieves tightness immediately, never feels greasy or heavy, and makes the perfect base underneath makeup.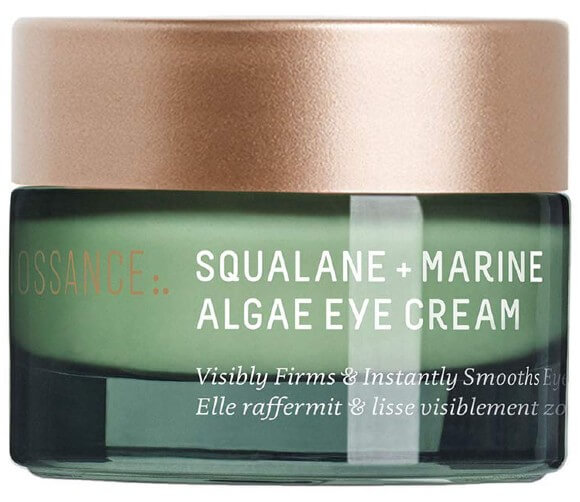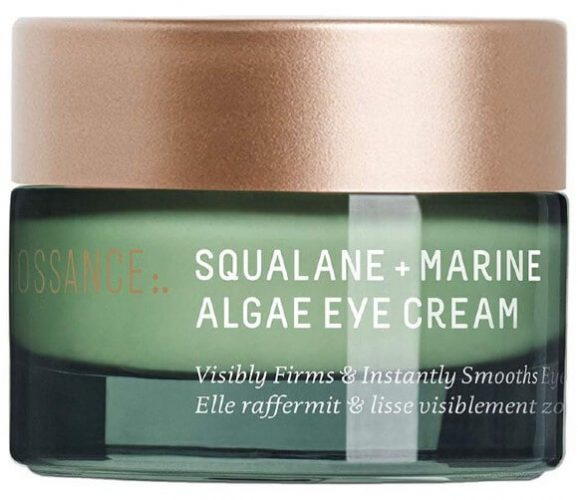 ---
Eight Saints All In Eye Cream
Eight Saints All In Eye Cream packs all the good stuff to responsibly care for your delicate skin. The formula plumps and softens crow's feet with plant-based hyaluronic acid, cocoa butter, and peptides and defends against pollution and other free radicals with antioxidants, including vitamin C, green tea, and coenzyme Q10. There are also glycolic and lactic acids that encourage gentle exfoliation for glowing and smooth skin. As you would have expected, the formula is proudly made sans fragrances, drying alcohol, and parabens and is cruelty-free.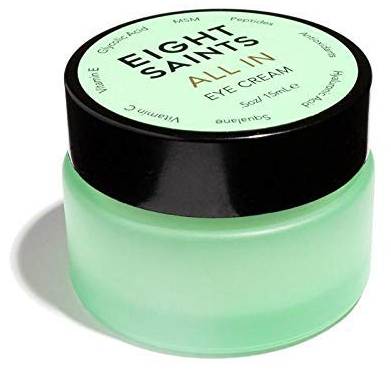 ---
Ursa Major Forest Alchemy Eye Cream
We're huge fans of this clean eye cream that uses a litany of different plant-based extracts to impart everything from hydration to brightness and antioxidant protection. Particularly noteworthy is that it's made in a base of green tea leaf extract, meaning it eliminates dark circles and puffiness by dilating blood vessels while it hydrates and energizes. And the velvety, rich consistency wraps your skin in a cocoon of creamy moisture that feels like a real treat—proof above. Pretty much, you don't need anything else from an eye cream.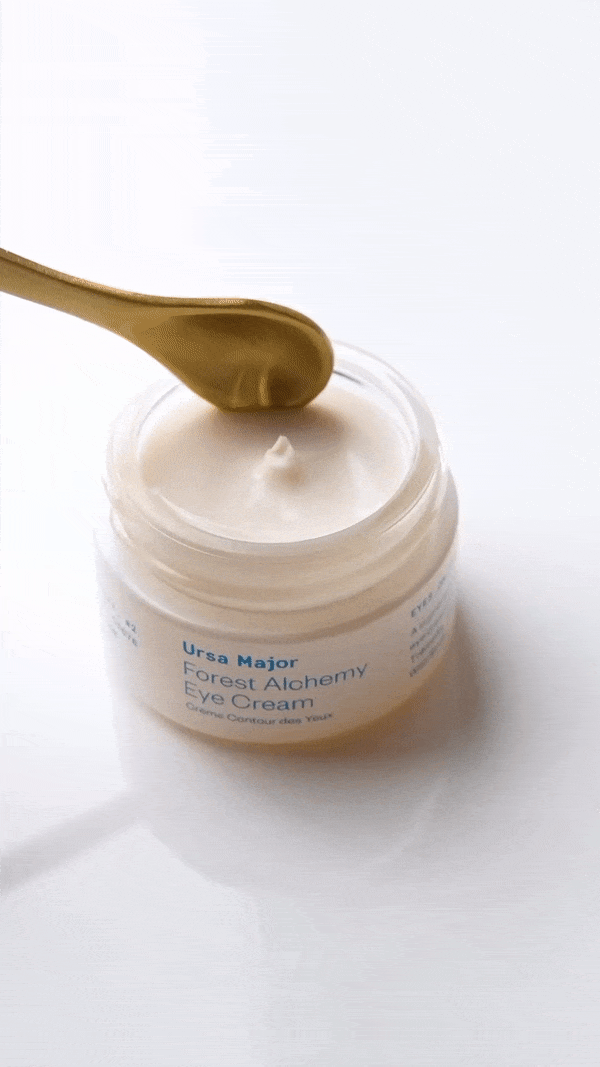 ---
Origins Ginzing Refreshing Eye Cream
The new Origins Ginzing Refreshing Eye Cream upgraded formula features vitamin C and niacinamide, both free radicals scavengers that also act like pigment inhibitors. It means you can expect visibly brighter skin and less noticeable dark circles—after four weeks, as per Origins consumer testing. The formula offers two shades to give your eye area an instant boost of natural luminosity and efficiently neutralize the look of dark circles. Plus, a little goes a long way with this one, so it'll last long enough to get the bung for your buck.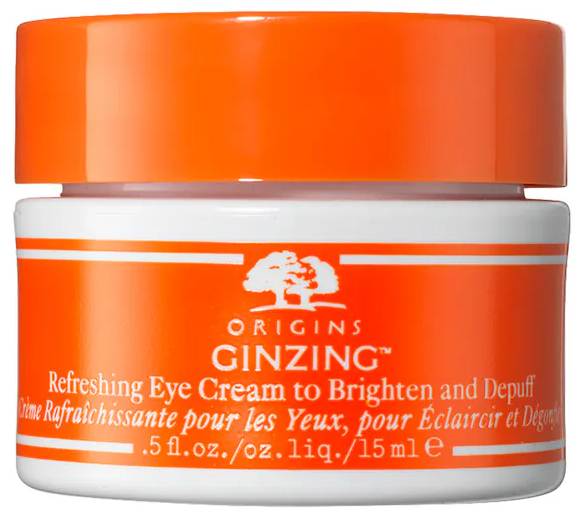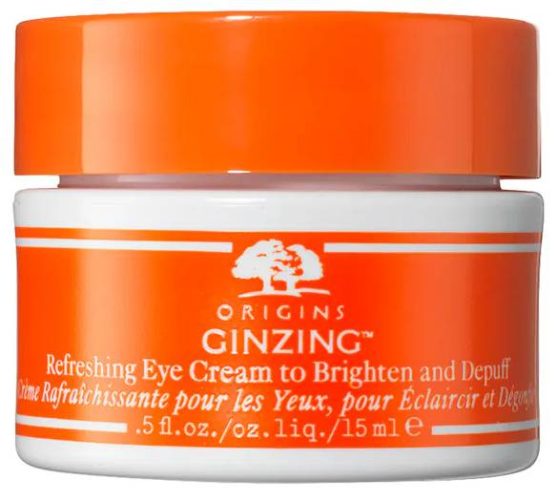 ---
Caudalie Premier Cru Dark Circle Correcting Eye Cream
This eye cream addresses dark circles and puffy eyes with a patented ingredient derived from vine sap, which is 62 times more effective than vitamin C at inhibiting pigment and brightening, according to Caudalie. Moreover, the blend of avocado oil—a great source of fatty acids—and hyaluronic acid relieve dryness and increase hydration, leaving you with comfortable and plump skin. Caudalie Premier Cru Eye Cream is enriched with a blend of pearlisers that will give an instant glow by reflecting light. We give this one extra credit for the cooling applicator that dispenses the perfect amount of product every time.

---
LilyAna Naturals Eye Cream
LilyAna Naturals is the answer if you're looking for an organic eye cream that's also wallet-friendly. Coconut, rosehip, and sunflower oils meet in this intensely nourishing formula to seal moisture and nurture the skin. At the same time, niacinamide and vitamin C promise to brighten and minimize dark circles a little more with each use while also delivering some antioxidant benefits. Although the idea of a pump dispenser is a great one because it helps preserve ingredients' lifespan, some people complain about dispensing too much product. Still, it's an Amazon best-seller, which garnered over 30,000 positive reviews.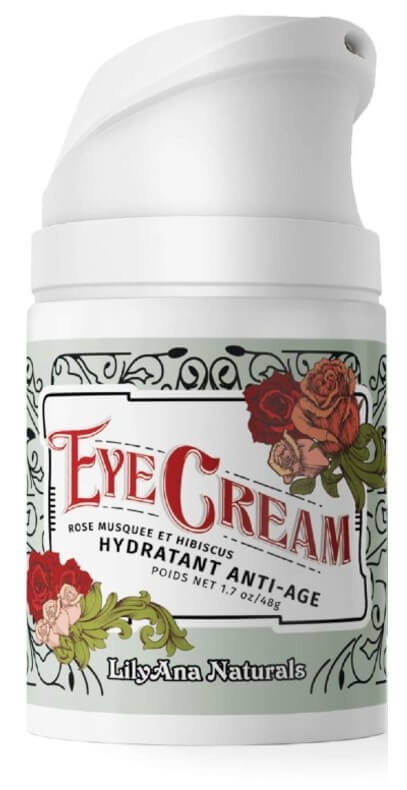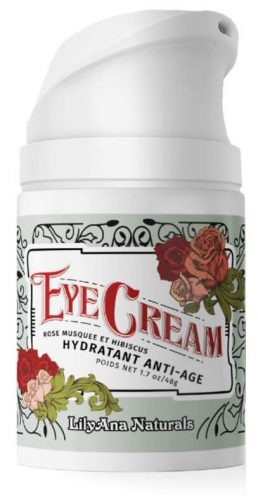 ---
Kiehl's Avocado Eye Cream
Thanks to Kiehl's Creamy Eye Treatment, your quest to find the best organic eye cream for fine lines is over. It boasts fatty acids-rich shea butter and avocado oil, which are great at minimizing aging signs and sealing moisture for an eye area that appears fuller. Lightly dab under and around the eye area AM and PM without pulling the skin until it has completely absorbed, and enjoy immediate hydration and ease. We love that the formula is ophthalmologist- and dermatologist-tested to be used by sensitive skin and that the packaging is fully recyclable.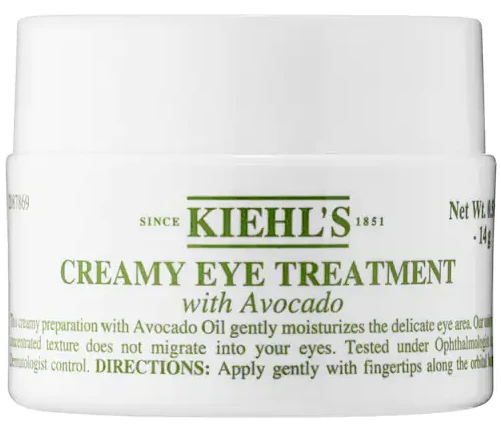 ---
Andalou Naturals Luminous Eye Serum
If you aim to eliminate dark circles, Andalou Naturals Luminous Eye Serum is your go-to product. The green tea-derived caffeine uplifts blood circulation, vitamin C and goji support dermal vitality, and rice proteins fortify. The result? Restored, brighter, and more radiant eye area. Because it's in the form of a light serum, it's likely that it gets absorbed better into the skin for enhanced benefits. You can use it on its own or trap it with an eye cream for the pinnacle of moisture and luminosity.


---
Babor Cleanformance Awakening Eye Cream
Babor products are easy to love, and this eye cream is one of their best hits. It's filled to the brim with antioxidants from sesame oil and red maple, making it a great pick for those who live in highly polluted cities. Plus, it's loaded with a blend of probiotics and probiotics to balance and reinforce, which makes the skin less susceptible to external damage and dryness. And with the addition of light-reflecting pigments, it instantly diminishes the look of dark circles for a luminous, well-rested glow.
The quick-absorbing and lightweight formula is created with 95% naturally derived ingredients, and the tube is made of 30% recycled plastic.
---
Verdict
We're giving top honors to Ursa Major Forest Alchemy Eye Cream, a rich, supremely moisturizing, and protective formula packed with powerful nature-derived ingredients. You can't go wrong either with 100% Pure Caffeine Eye Cream, which has an oh-so-clean formula and works great for depuffing and minimizing dark circles. For a more affordable option, consider LilyAna Naturals Stor Eye Cream; the one that sells like hotcakes on Amazon and which thousands of people laud for reducing dark circles and increasing hydration without causing irritation.