The skin around the eyes is the first that loses elasticity and firmness because it's thinner than the rest of the face. This makes it more susceptible to dehydration and wrinkles. And so, to keep the fragile skin under the eyes elastic and firm, you need a targeted eye cream that loads some of the most potent skincare ingredients to support the production of proteins. Enter: peptides. They are gentle and are key components in the production of collagen and elastin, which are needed for resilient and plump skin. The best peptide eye creams we found for you are also loaded with a plethora of skin-strengthening, brightening, and nourishing compounds so your fragile eye area will be less vulnerable to wrinkles, dark circles, and puffiness.
What are peptides?
Peptides are short chains of amino acids naturally found in the skin that act like building blocks for proteins needed for firm, elastic, and resilient skin. In skincare, peptides act like cell messengers, dictating cells to "behave," triggering collagen, elastin, and hyaluronic acid production, which in turn leads to increased firmness and elasticity.
Why use an eye cream with peptides?
It's not just anecdotally that peptides are one of those must-have ingredients in an eye cream, the facts back it up. They are gentle enough for the sensitive eye area and have small molecules that allow them to sink into the epidermis, where they trigger cells to produce proteins and hyaluronic acid. And that's how you get a plumper eye area, less noticeable crow's feet, and increased moisture.
The best peptide eye creams
Read on for the best peptide eye creams that will soften crow's feet, relieve puffiness, and make the eye area appear more plump and awake.
---
StriVectin Hyaluronic Tripeptide Eye Cream
There are a few reasons StriVectin Hyaluronic Tripeptide takes the first spot. The powerful formula performs incredibly well at hydrating, fortifying, and smoothing the eye area while it ensures a cooling feeling thanks to the gel-like texture. It combines hyaluronic acid, tripeptides, and an in-house niacinamide complex to burst hydration and increase firmness. Use it day and night, and get ready to wave goodbye to fine lines and puffiness around the eyes.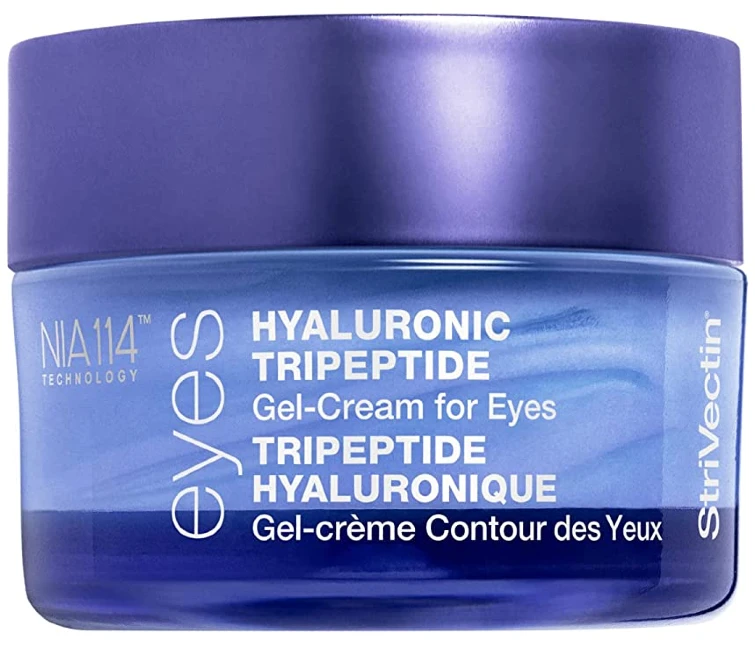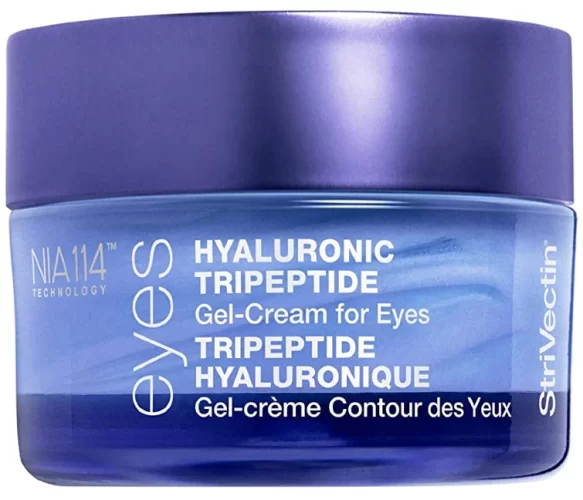 ---
Peter Thomas Roth Peptide 21 Wrinkle Resist Eye Cream
Hands down, Peter Thomas Roth made one of the most potent eye creams of all time. The formula is chocked-full of peptides and neuropeptides (21, more precisely), known to stimulate collagen and make the eye area appear more elastic and firm. Additionally, the cream is packed with shea butter to instantly soften fine lines and 5% Regu-Age (hydrolyzed rice protein, soybean protein, superoxide dismutase), a complex ideal for fortifying the delicate skin around the eyes.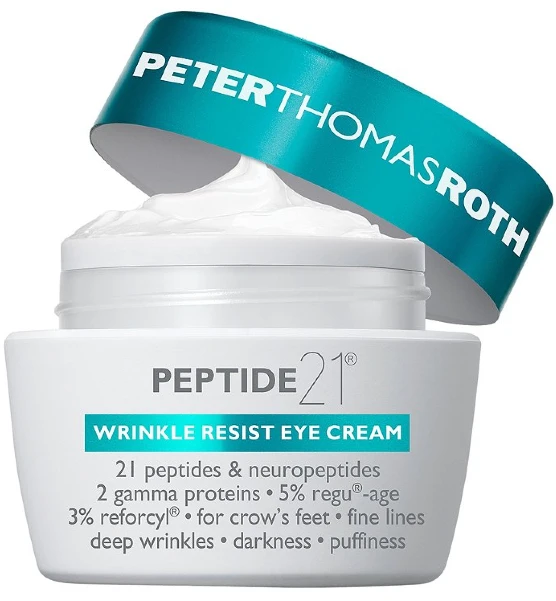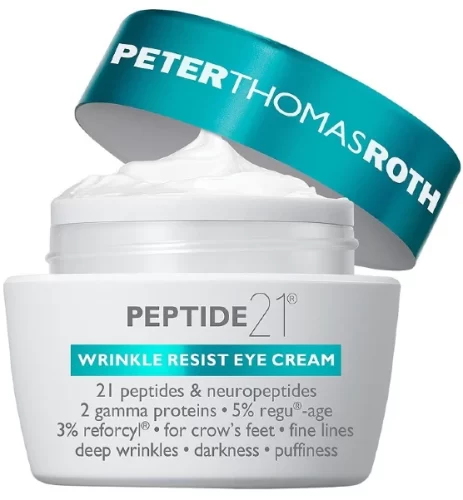 ---
Dermalogica Awaken Peptide Eye Gel
This refreshing eye gel performs great at reducing the appearance of crow's feet and puffiness due to a mix of tetrapeptides and caffeine. Besides, lactic acid encourages gentle exfoliation, minimizing dark circles over time, and it also adds moisture due to its humectant activity. The tiniest amount goes a long way, so the 15mL last long enough to trigger noticeable results.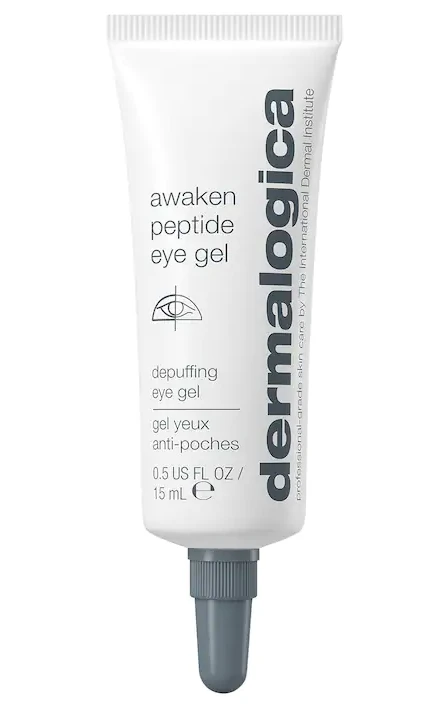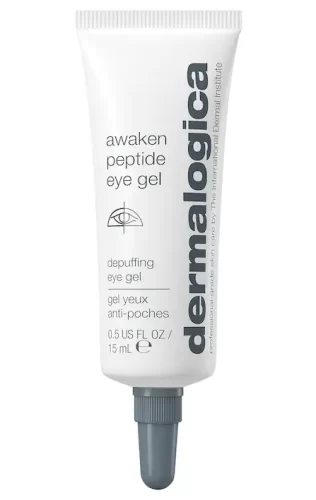 ---
Neutrogena Rapid Firming Peptide Multi-Action Eye Cream
Neutrogena Rapid Firming Peptide Multi-Action Eye Cream was made to relieve dryness and revitalize tired-looking eyes immediately. It's loaded with a blend of peptides to smooth fine lines while hydrating ingredients like cucumber, green tea extract, and sodium hyaluronate plump, making your eye area appear rested. Bonus: it is fragrance-free, absorbs really fast, and doesn't leave a sticky feeling, making a great primer too.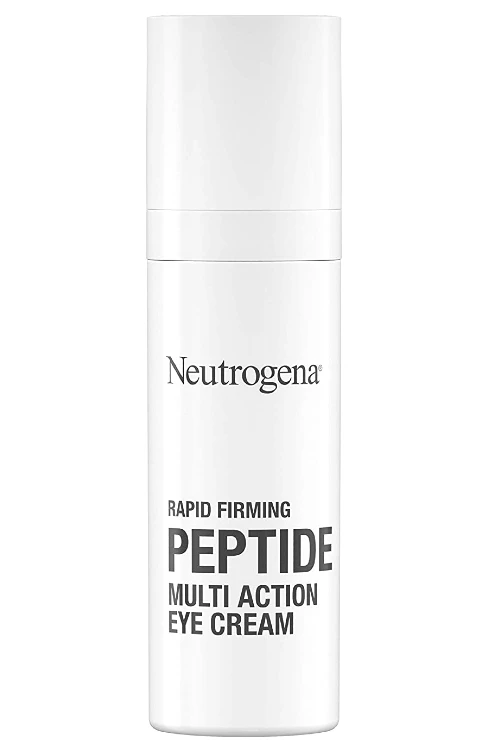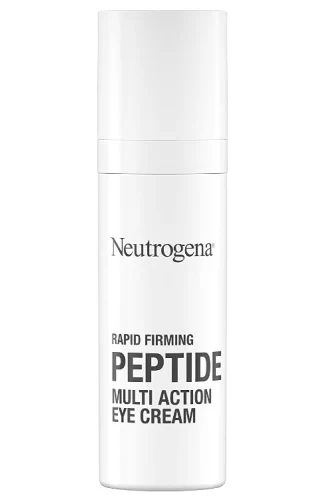 ---
Biossance Peptide Eye Gel
If you're an aficionado of clean skincare, Biossance Peptides Eye Gel might be your best bet. In addition to peptides that trigger collagen production, this eye gel contains squalane, a sebum-like substance that moisturizes the skin and hinders water evaporation so that the skin stays plump. Other ingredients worth mentioning are niacinamide, antioxidants, and sodium hyaluronate. Most reviewers with sensitive, dry skin around the eyes claimed the product is gentle enough for them and it did not cause any reaction.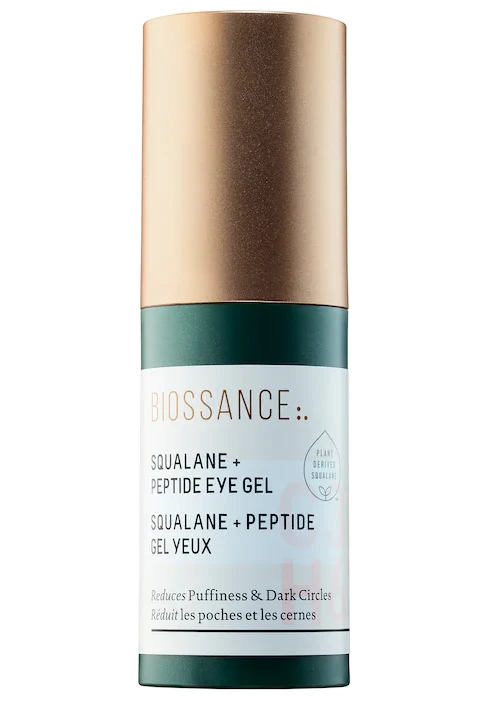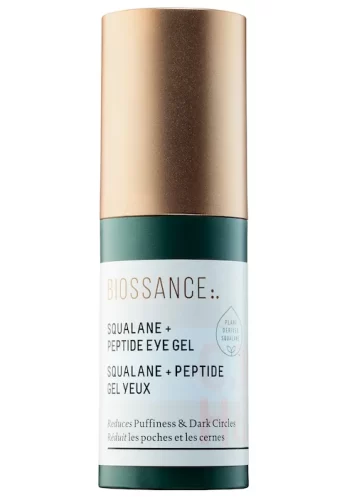 ---
Drunk Elephant C-Tango Multivitamin Eye Cream
When it comes to deep replenishment, little comes to this eye cream. Drunk Elephant C-Tango Multivitamin Eye Cream is made with eight peptides that vow to soften fine lines, while five types of vitamin C induce some more collagen and brighten dark circles. We give it even more credit for the cholesterol, ceramides, and amino acids, all of which have a key role in increasing skin density and diminishing undereye bags. All whilst it's free of drying alcohol, fragrances, or other compounds that may trigger reactions on your undereye skin.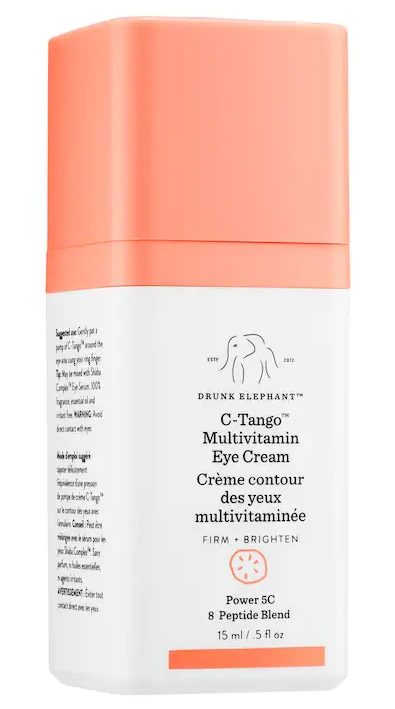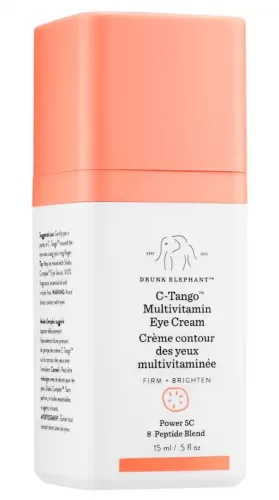 ---
Cosrx Advanced Snail Peptide Eye Cream
Coming from a K-beauty brand, you can be sure this peptide-infused eye cream performs pretty well while being clean and fast-absorbing. Above everything, it features a base of snail mucin, a great moisturizer that promotes collagen and aids in skin regeneration. Plus, the formula packs five types of peptides, plus niacinamide, sodium hyaluronate, and adenosine, all working hard to boost hydration in the eye area, plumping and reviving it.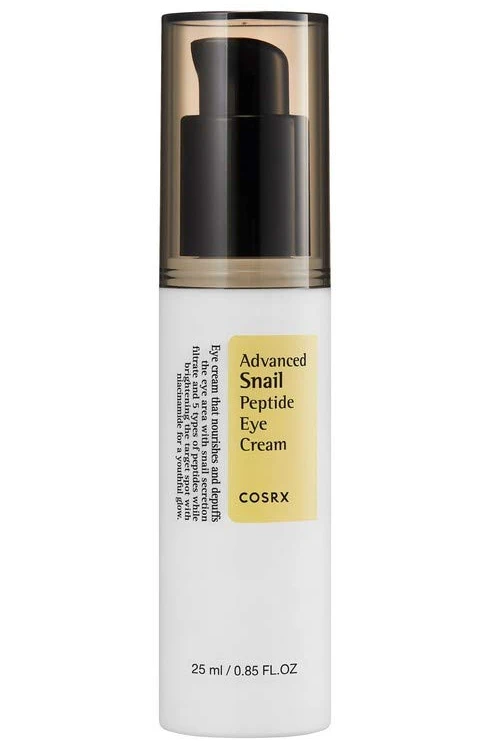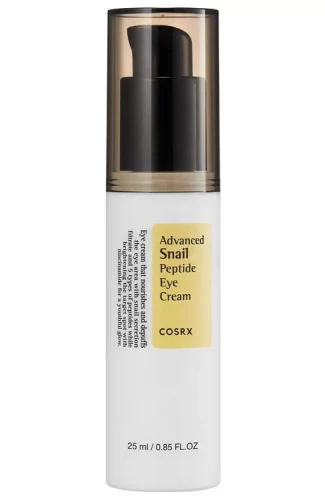 ---
Elta MD Renew Eye Gel
Layering this gel over the eye area morning and night brings you closer to firmer, bouncier skin and a rested look. The formula, boosted with hexapeptide and tripeptide, helps diminish the look of crow's feet while fortifying the skin. Besides, the supercharged hydration-giving hyaluronic acid and panthenol de-puff and hydrates tired eyes.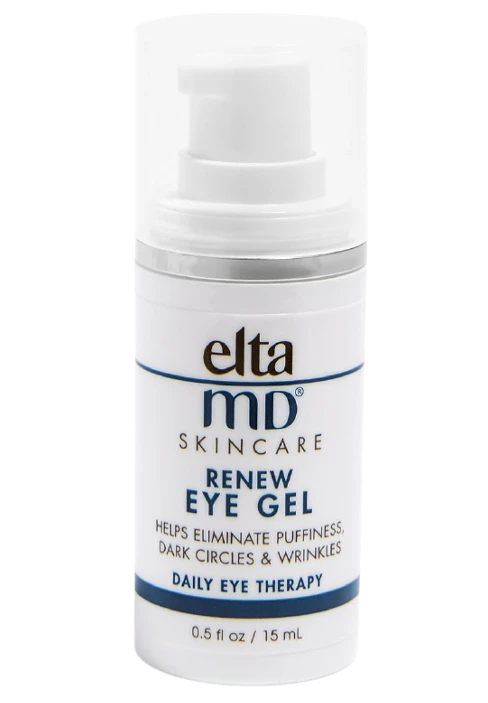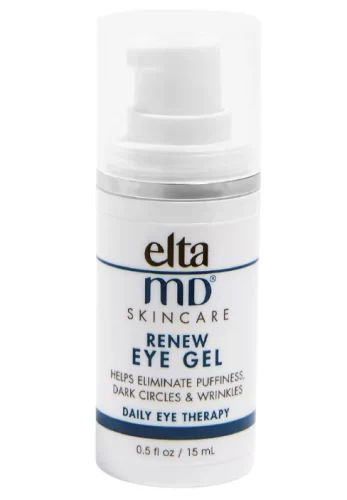 ---
Juice Beauty Signal Peptides Firming Eye Balm
Look no further if you're searching for the best peptide eye cream with an organic formula. Juice Beauty created a nourishing balm boosted with rice peptides to improve firmness, botanical oils to lock moisture in and hinder dehydration, and shea butter to soften the skin. It is very gentle and great for sensitive skin folks that struggle with reactions and who can hardly find an eye cream that's gentle and effective at the same time.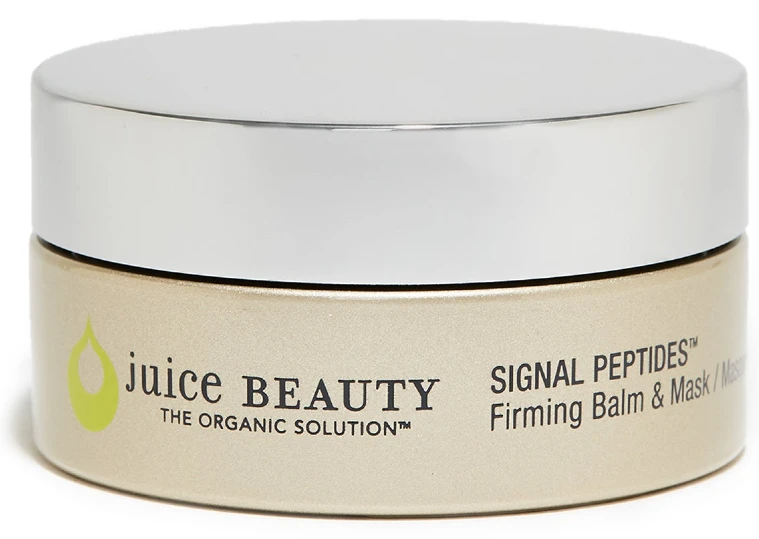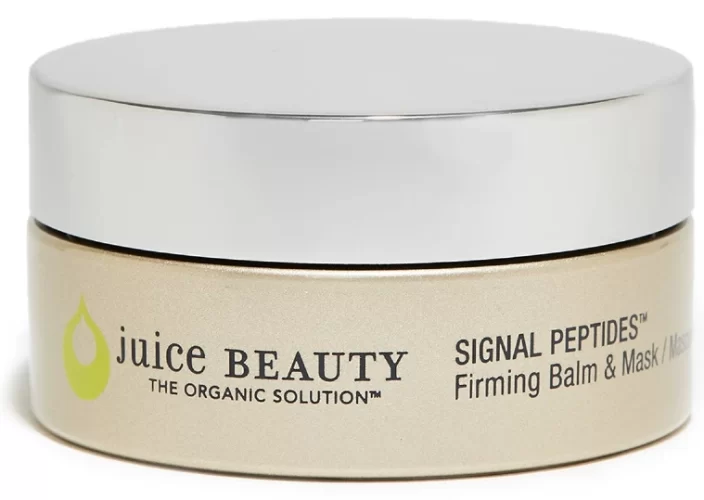 ---
Clinique Pep-start Eye Cream
Clinique Pep-start Eye Cream loads a juicy cocktail of peptides to plump and revitalize the eye contour area, plus squalane and hyaluronic acid to increase hydration. What's particularly special about this eye cream is that it contains Matrixyl, which is a complex of some of the best-in-class peptides for anti-aging that have been proven to hike up collagen levels with long use. We love the ball tip that allows you to gently massage the cream onto the skin, helping relieve puffiness and increase absorption.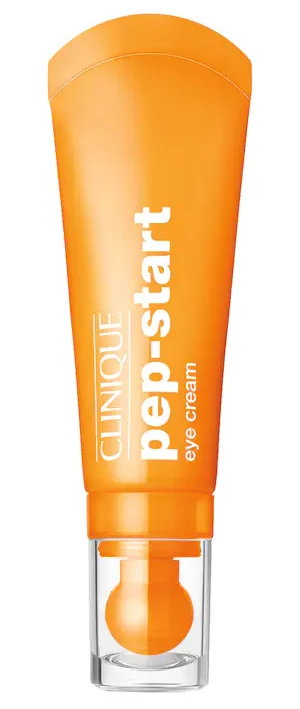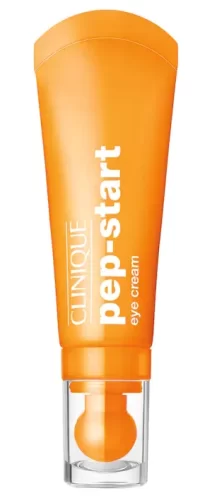 ---
Chantecaille Stress Repair Concentrate Eye Cream
For those who want to splurge on a high-end peptide eye cream, Chantecaille Stress Repair Concentrate+ is a perfect choice. It's got a natural formula filled with skin-loving ingredients, among which shea butter, caffeine, and flower waxes, all working hard to restore smooth and plump skin. Now, the best part: this eye cream fusions three types of peptides that work hard to reduce the appearance of wrinkles and dullness in the eye area. And the rich, creamy texture not only feels super pampering when layered across the skin, but it instantly relieves tightness and dryness.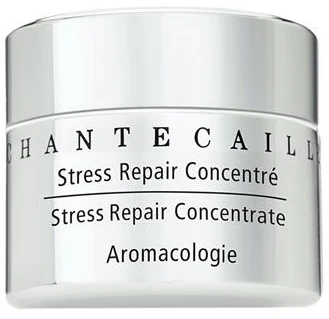 ---
The verdict
Our favorite pick is Peter Thomas Roth Wrinkle Resist Eye Cream because it's made with a whopping 21 peptides and a blend of proteins. This powerful combination is great for inducing collagen and elastin production while strengthening the fragile skin around the eyes and increasing moisture retention. For a budget option, our top pick goes to Cosrx Advanced Snail Peptide Eye Cream, as it's made on a soothing and moisturizing base of snail mucin and loads five types of peptides to minimize crow's feet.